Istria wedding photographer | Rovinj M&P
Istria wedding photographer
It was wonderful sunny day in Rovinj and we are happy that we once again had the opportunity to shoot the wedding in this charming place. M&P kept it all simple so they decided to have little intimate ceremony in the church of St. Euphemia, surrounded only by their witnesses and parents. After the ceremony, we took a small walk on the streets of Rovinj spending some time in the light and dark corners. Looking for some privacy and enjoying. The bride was especially stunning in her bridal dress designed by Nebo.
This is how she described their love story from the beginning:
"Our love story started in February 2015 when we met on a trip to Trakoscan. We immediately realized that we were created for each other and that we had common interests. It has afflicted us with passion for traveling, hiking, movies, theater performances, good wine and food. Also, I felt like we always knew each other. Peter, who loves to cook, decided to win me with his delicacies, so he invited me to dinner soon and prepared the best meal that I ever had in my life. So our life journey and our love began from that moment on.
Since we are together, everything is somehow more colorful, better, cheerful, and happier. We like to spend time in nature, discover new trails and hike. We enjoy life together, try new dishes, and enjoy great wines. Most of all, we like to travel – we decided to see and explore the world together.
When we visited Rovinj together for the first time last year, we knew that this city was special for us and that we would always return to it. Whole Istria enchanted us. The crystal sea, magical natural landscapes, charming towns, narrow streets, red earth, olive groves, vineyards and breathtaking nature. We have not long considered where we want to get married. We have decided that our wedding will be a bit intimate in the circle of our closest. We exchanged the vows in the church of St. Euphemia in Rovinj, and we organized a solemn dinner in the beautiful town of Bale. Our wedding was perfect. It is difficult to describe the words of happiness, peace, gratitude, and love that we feel."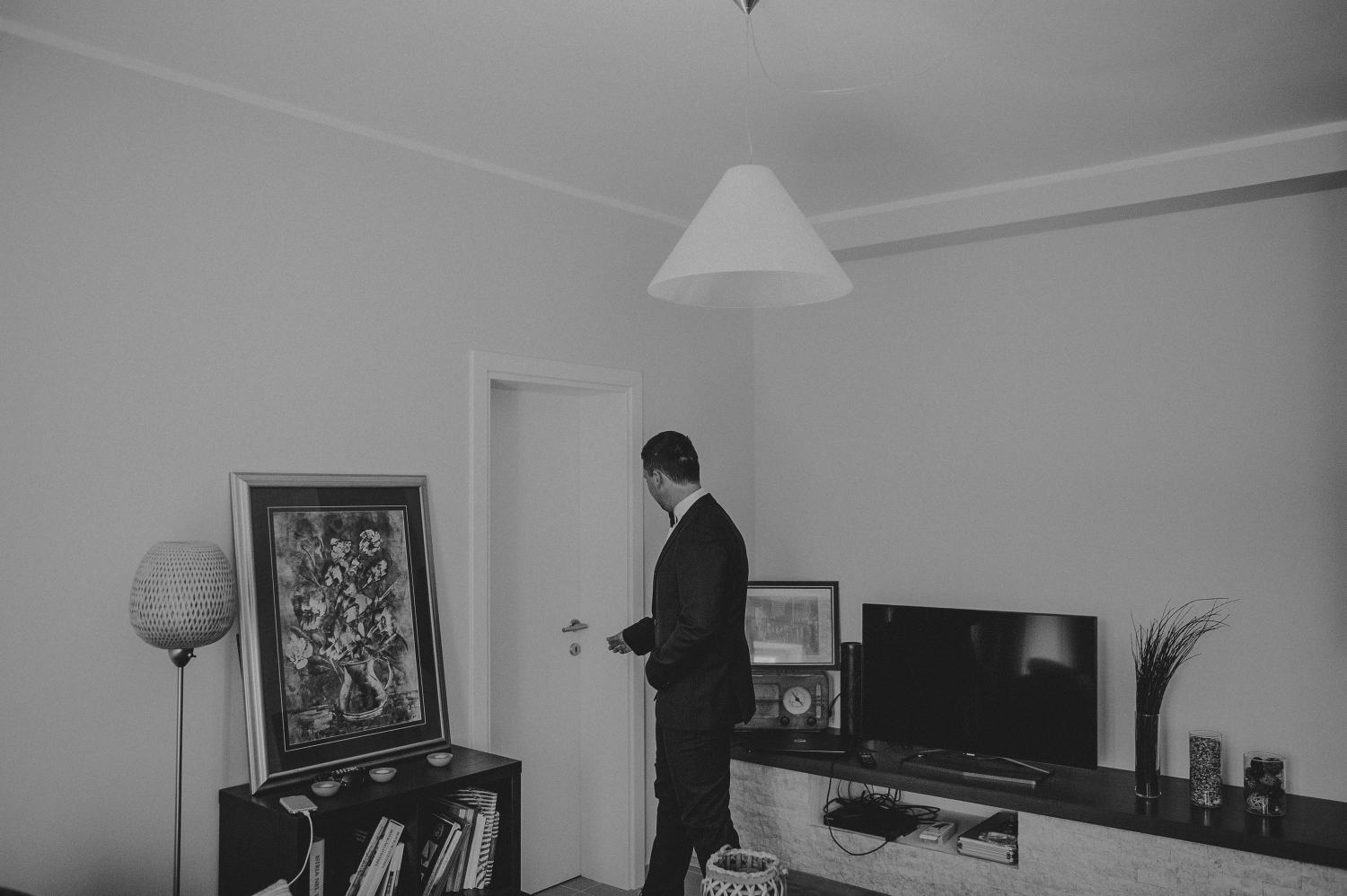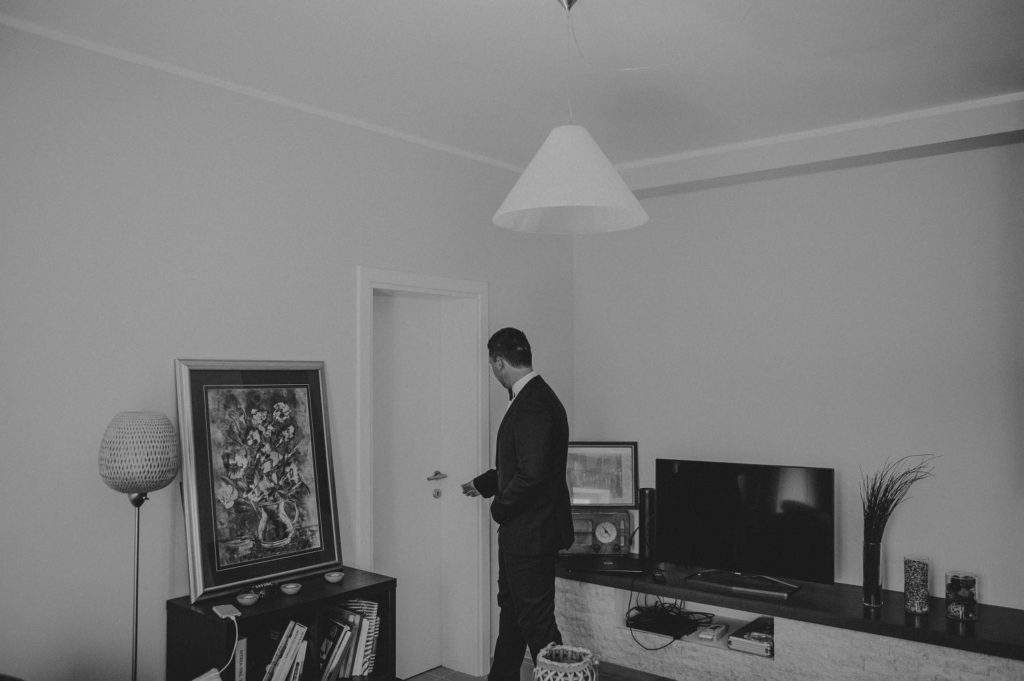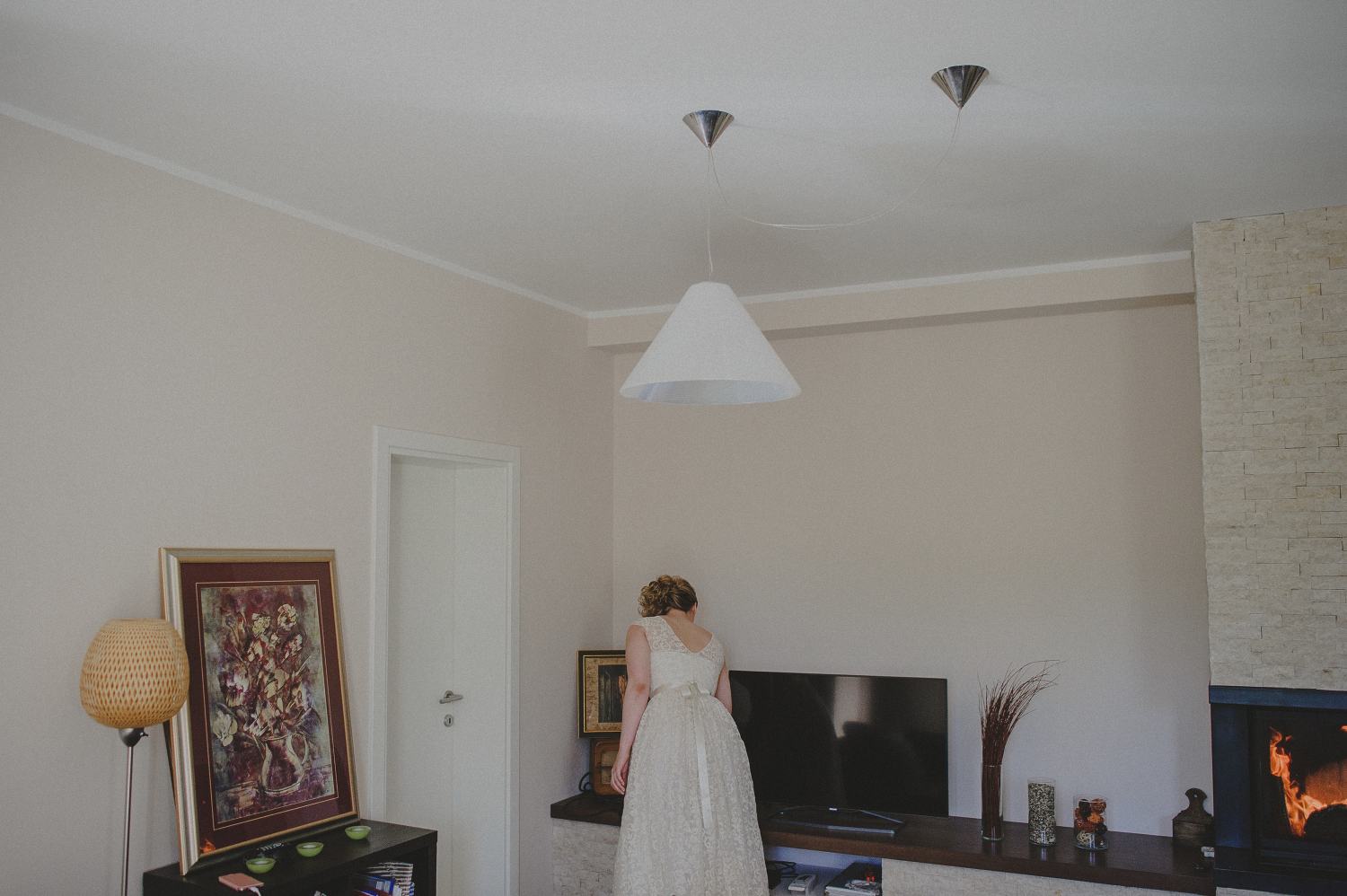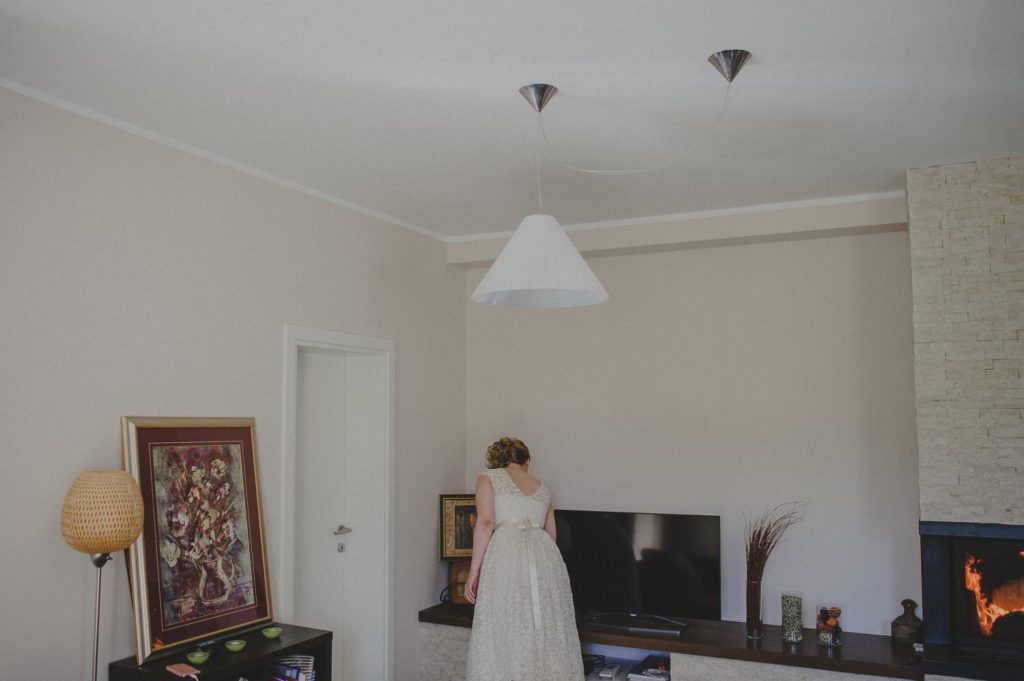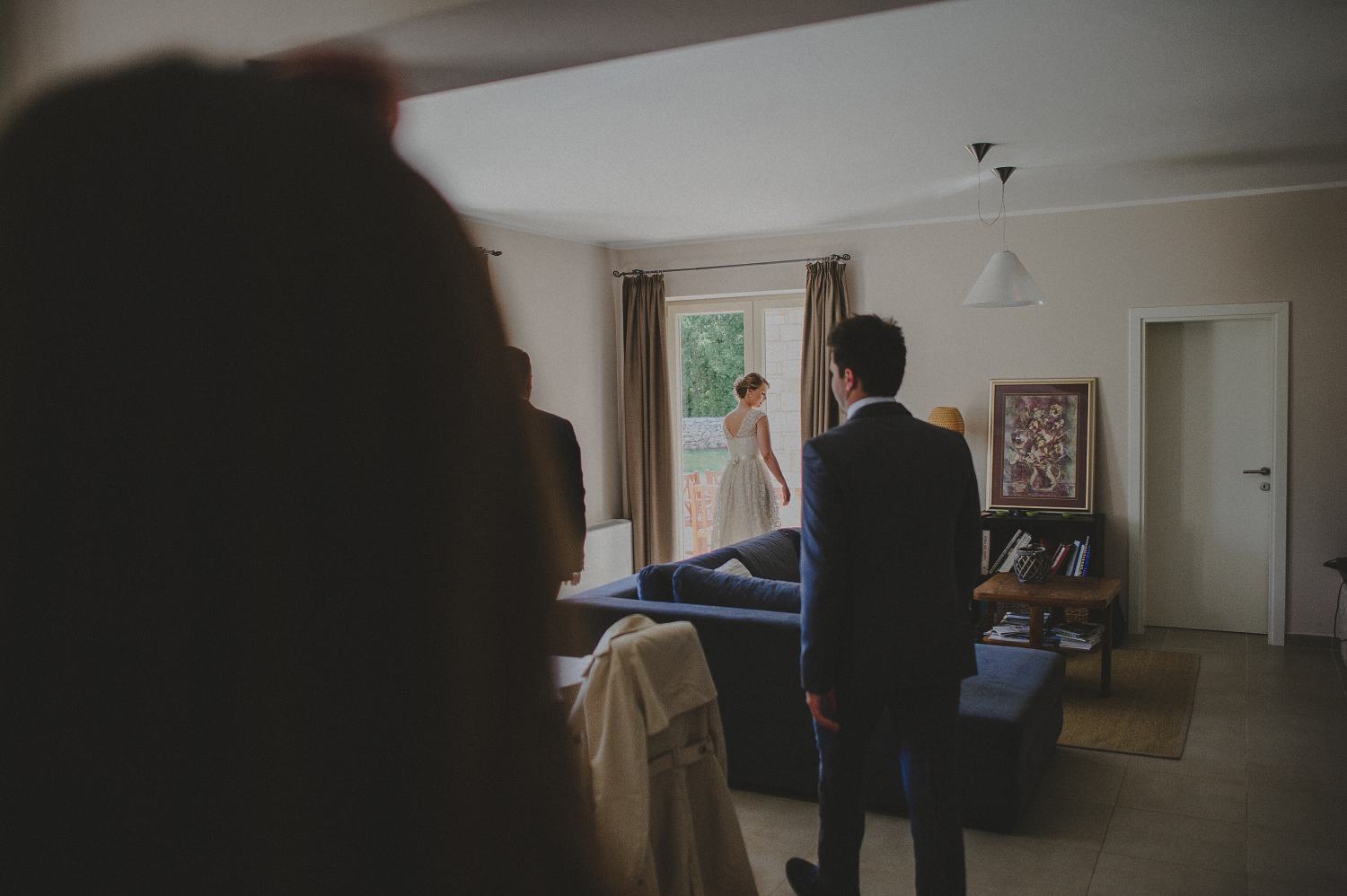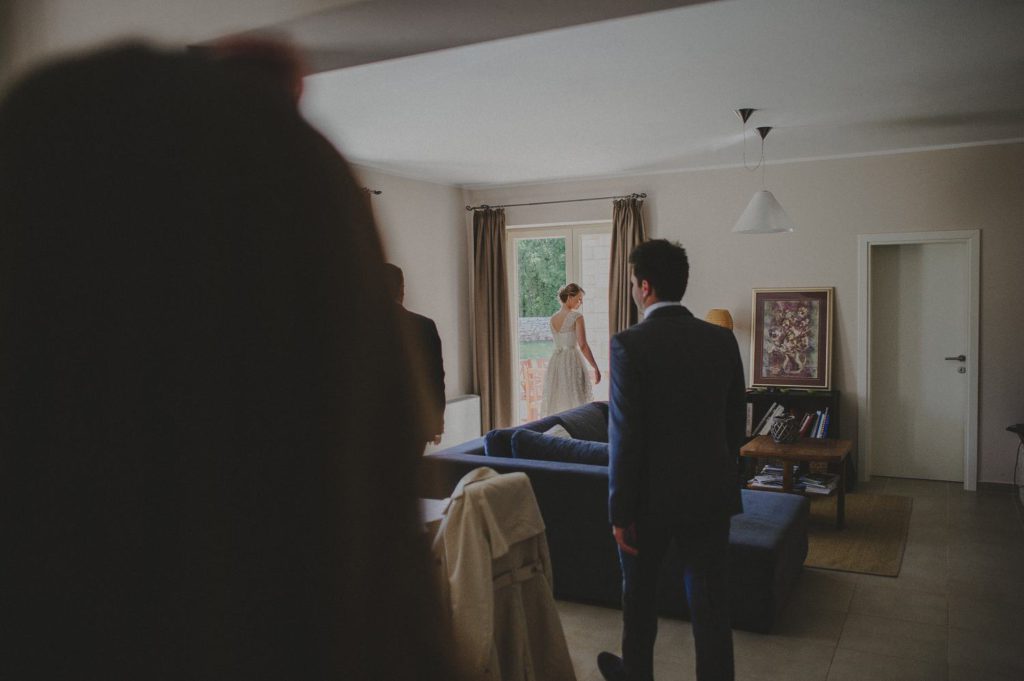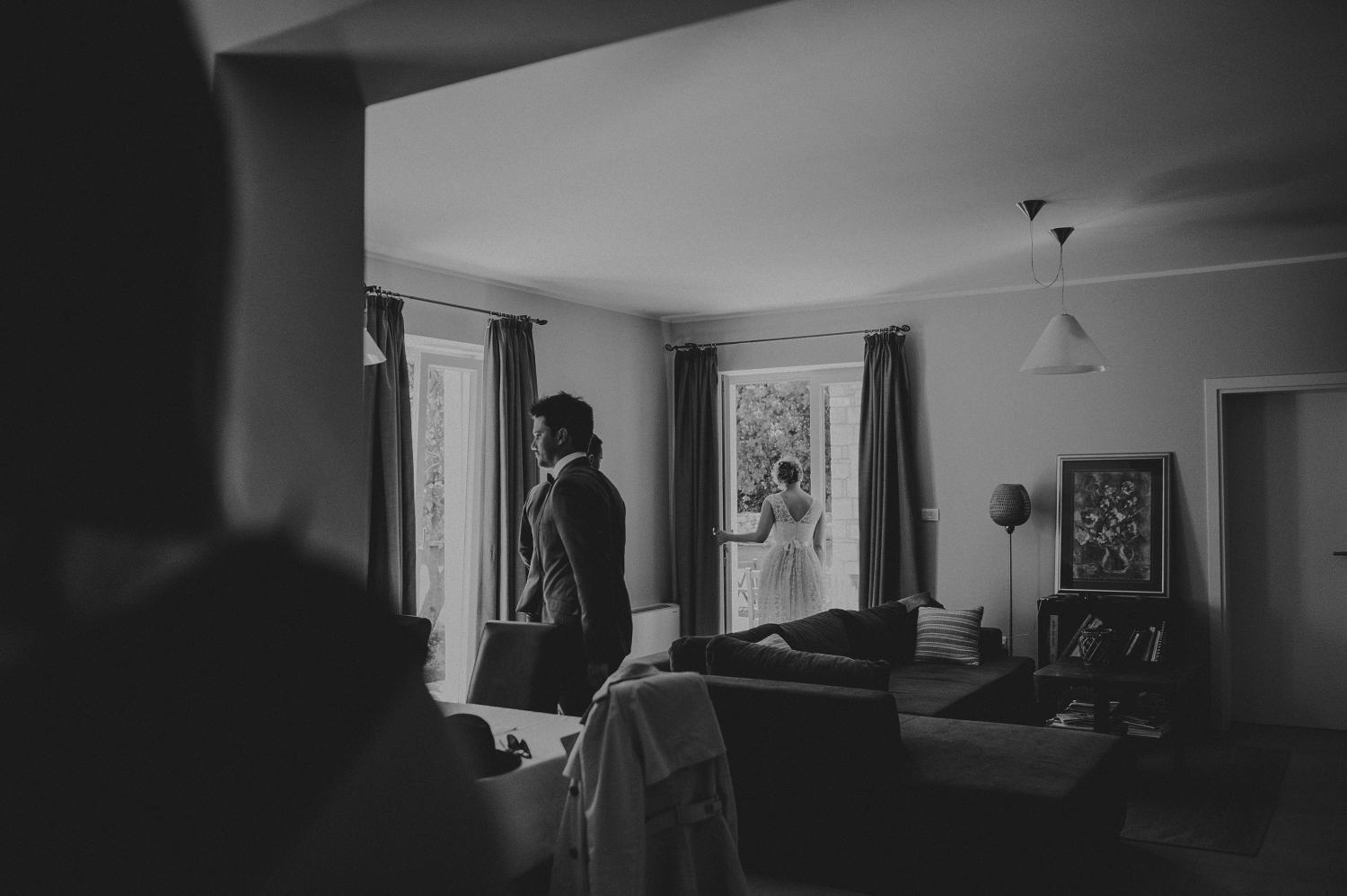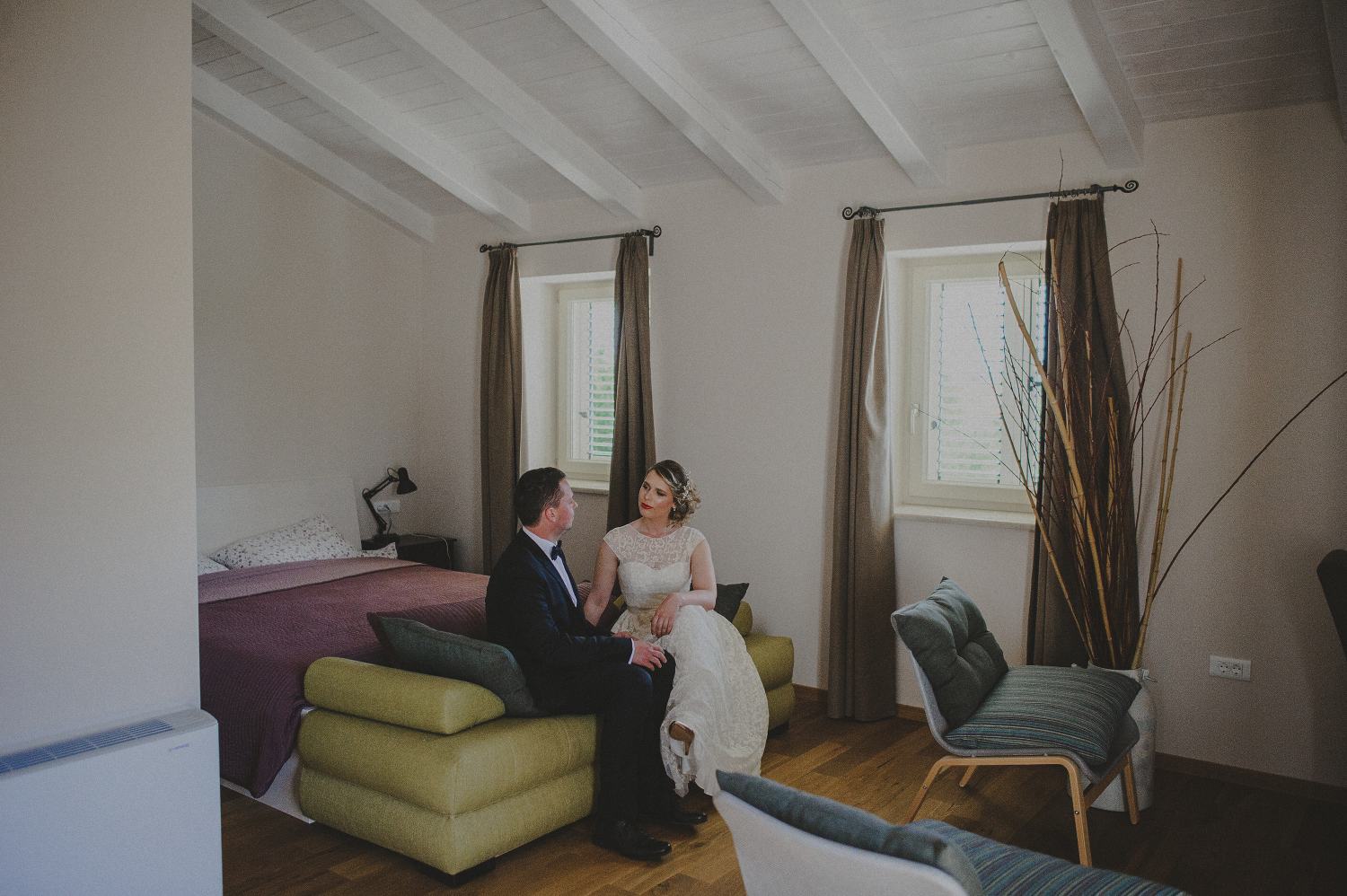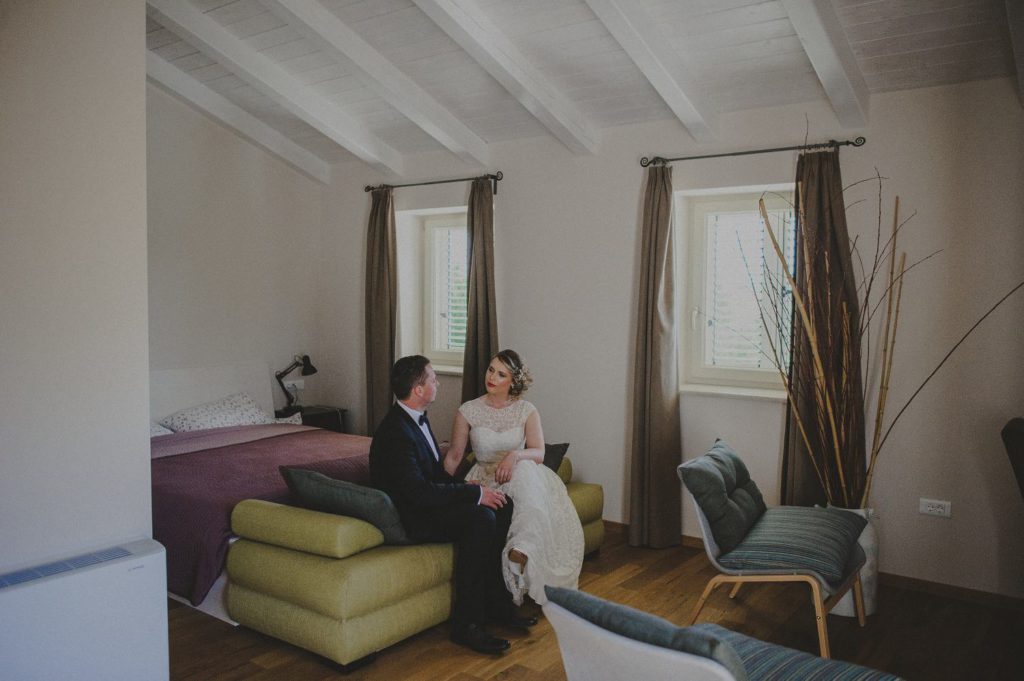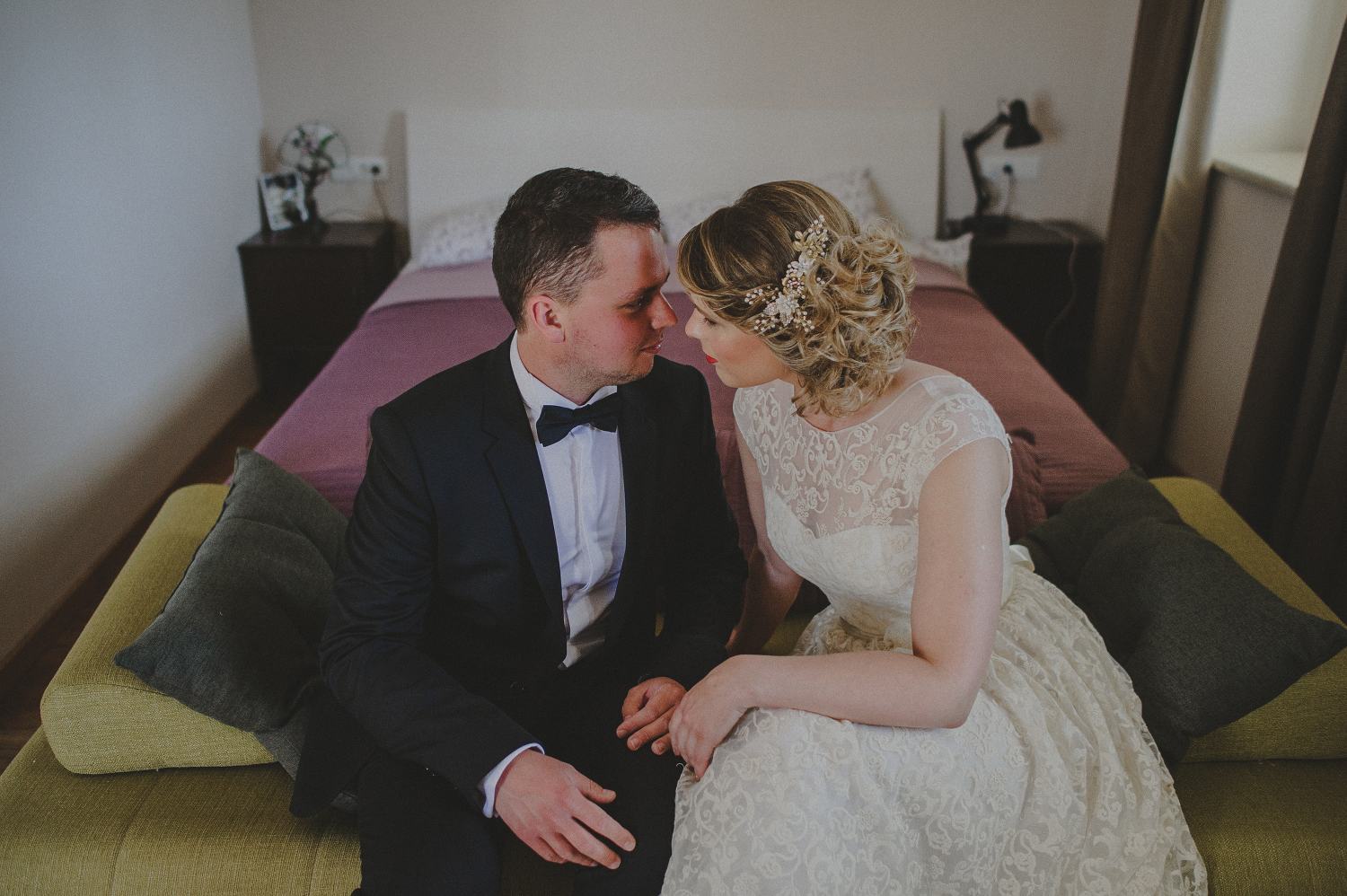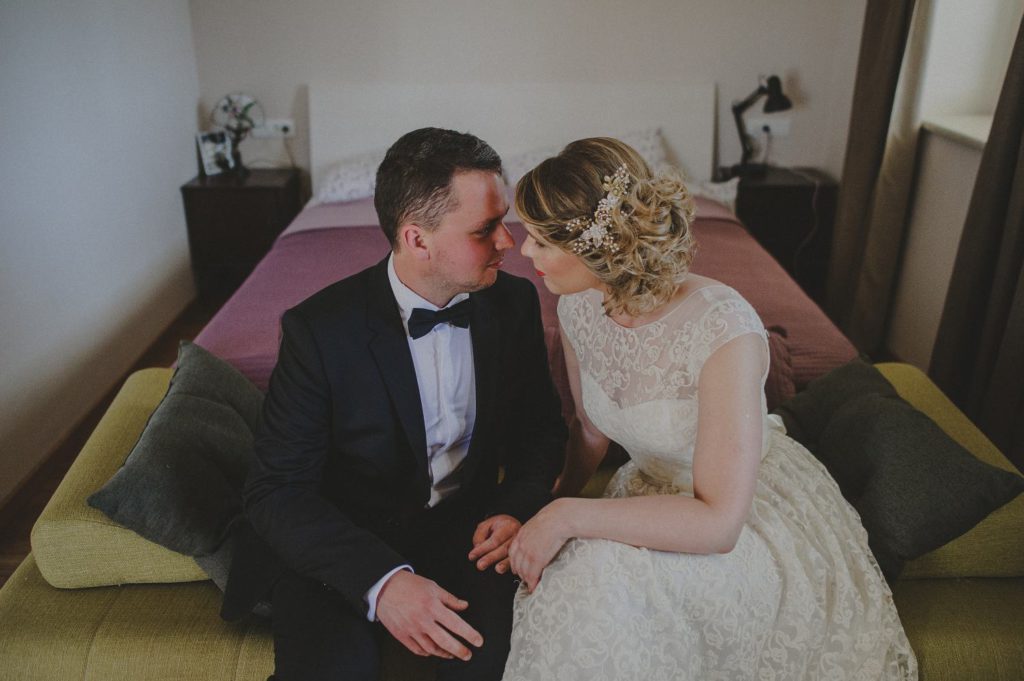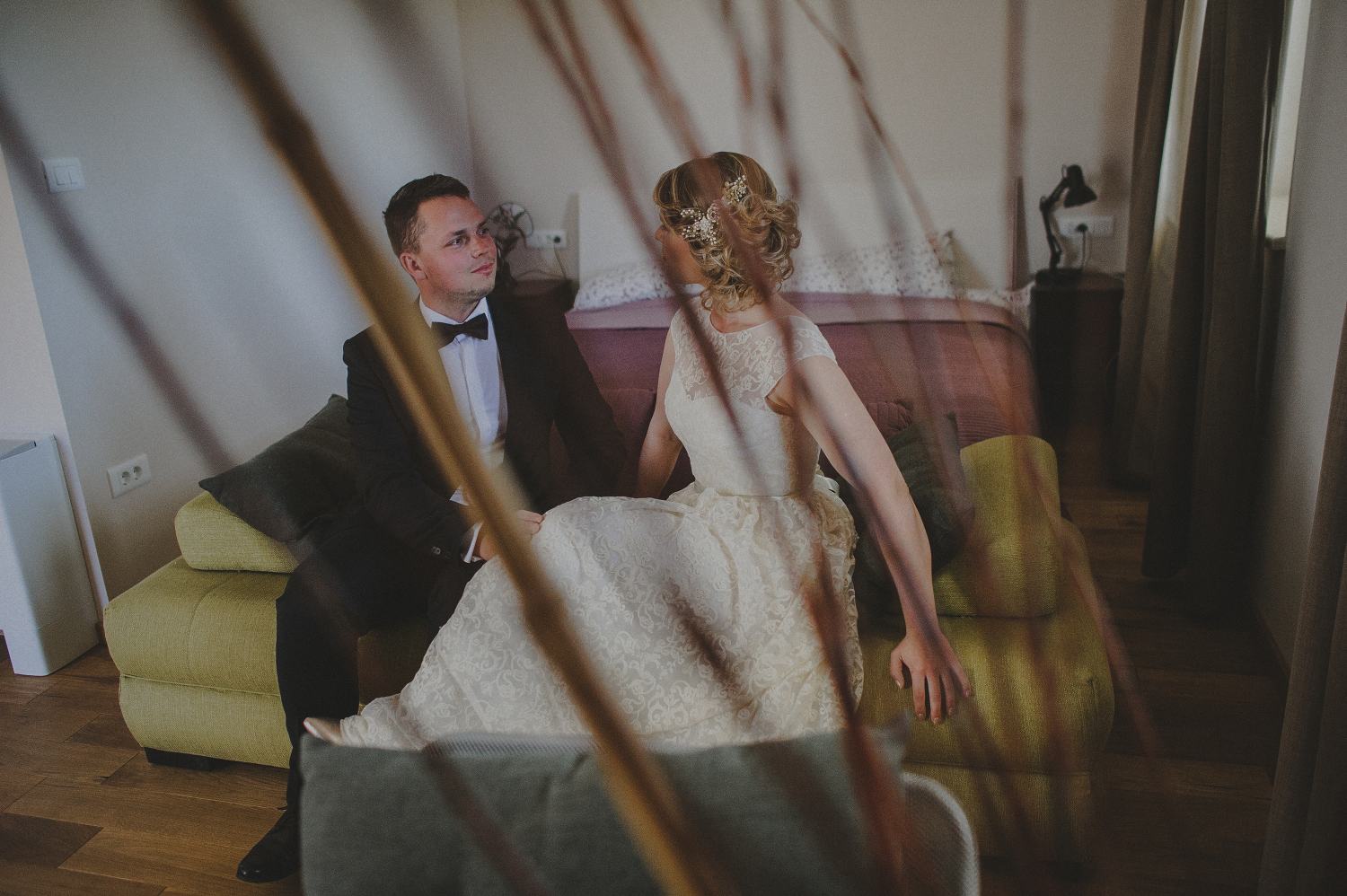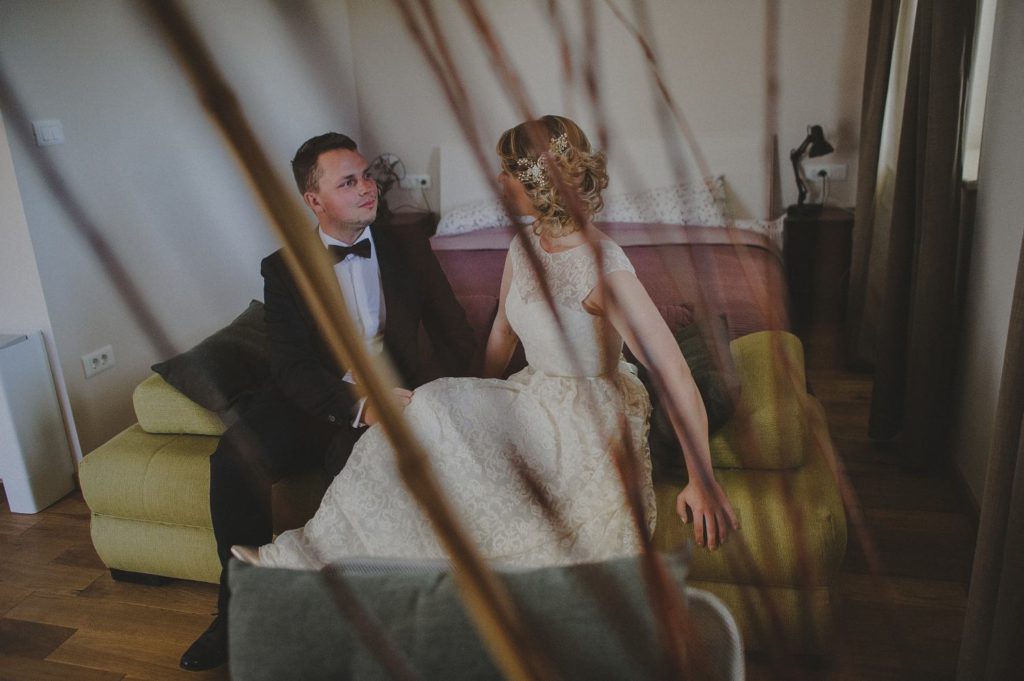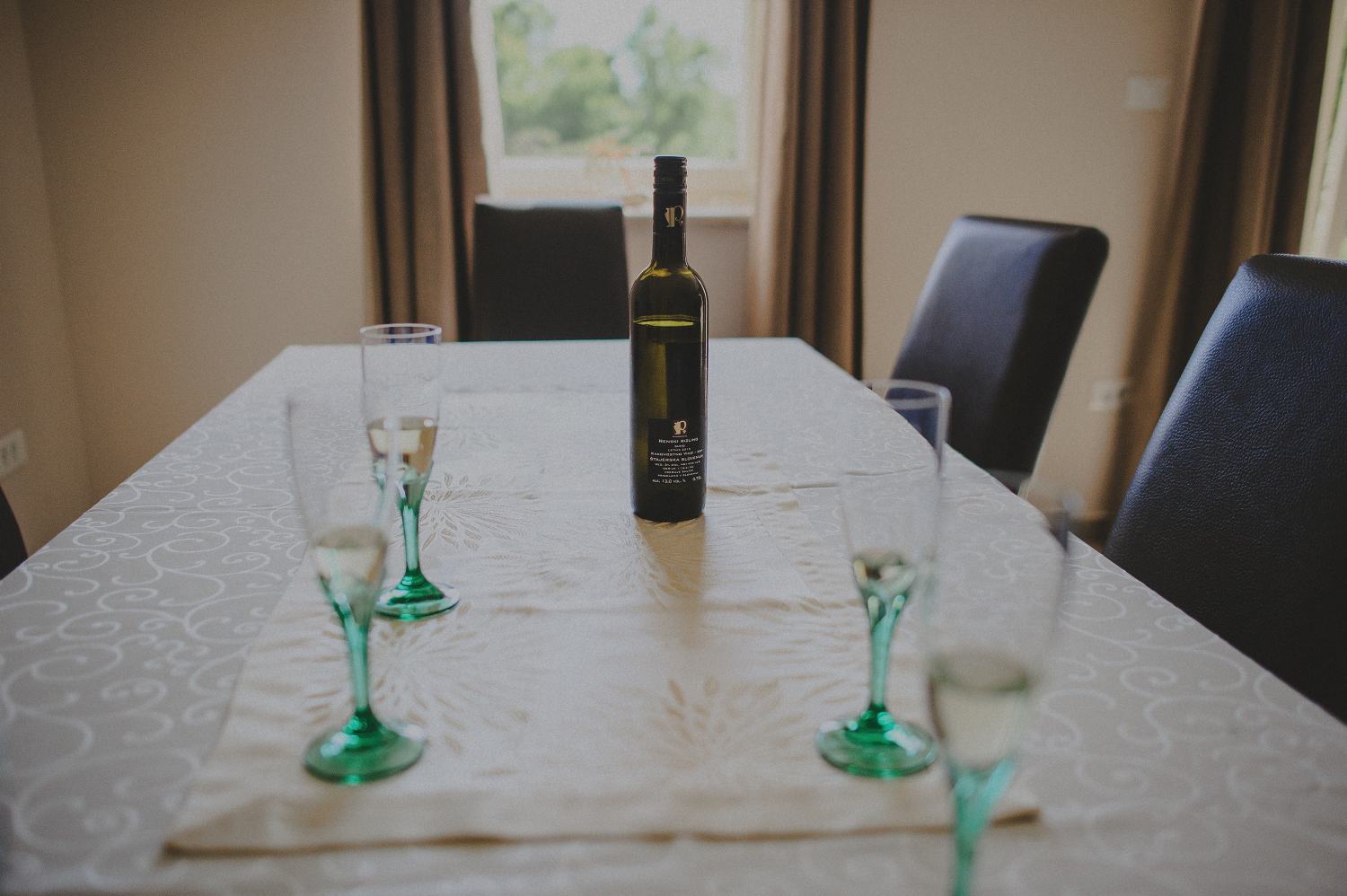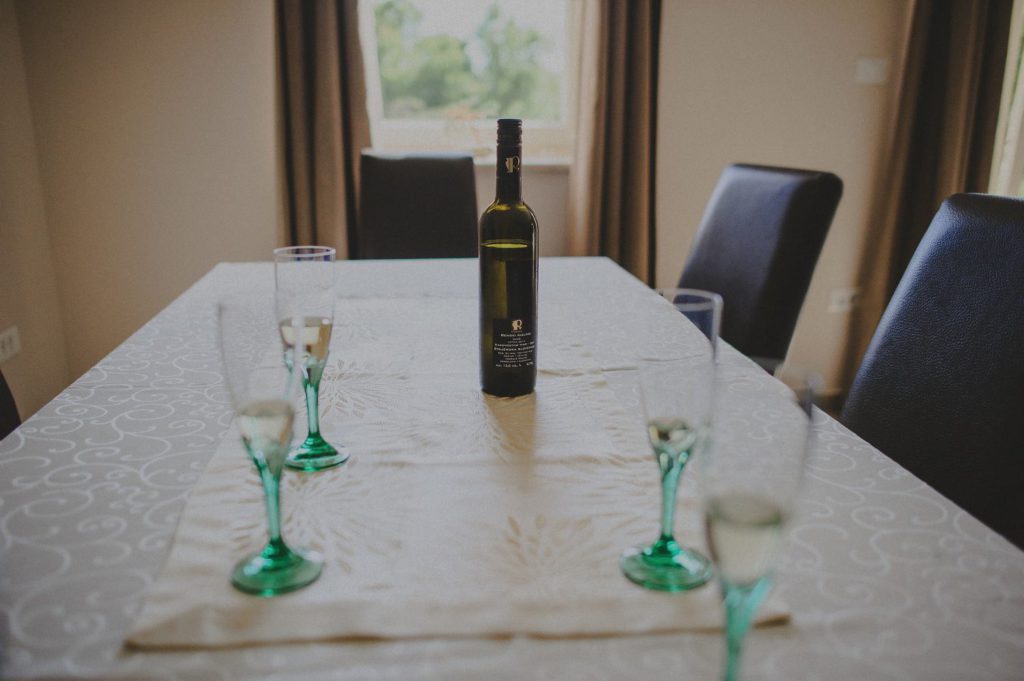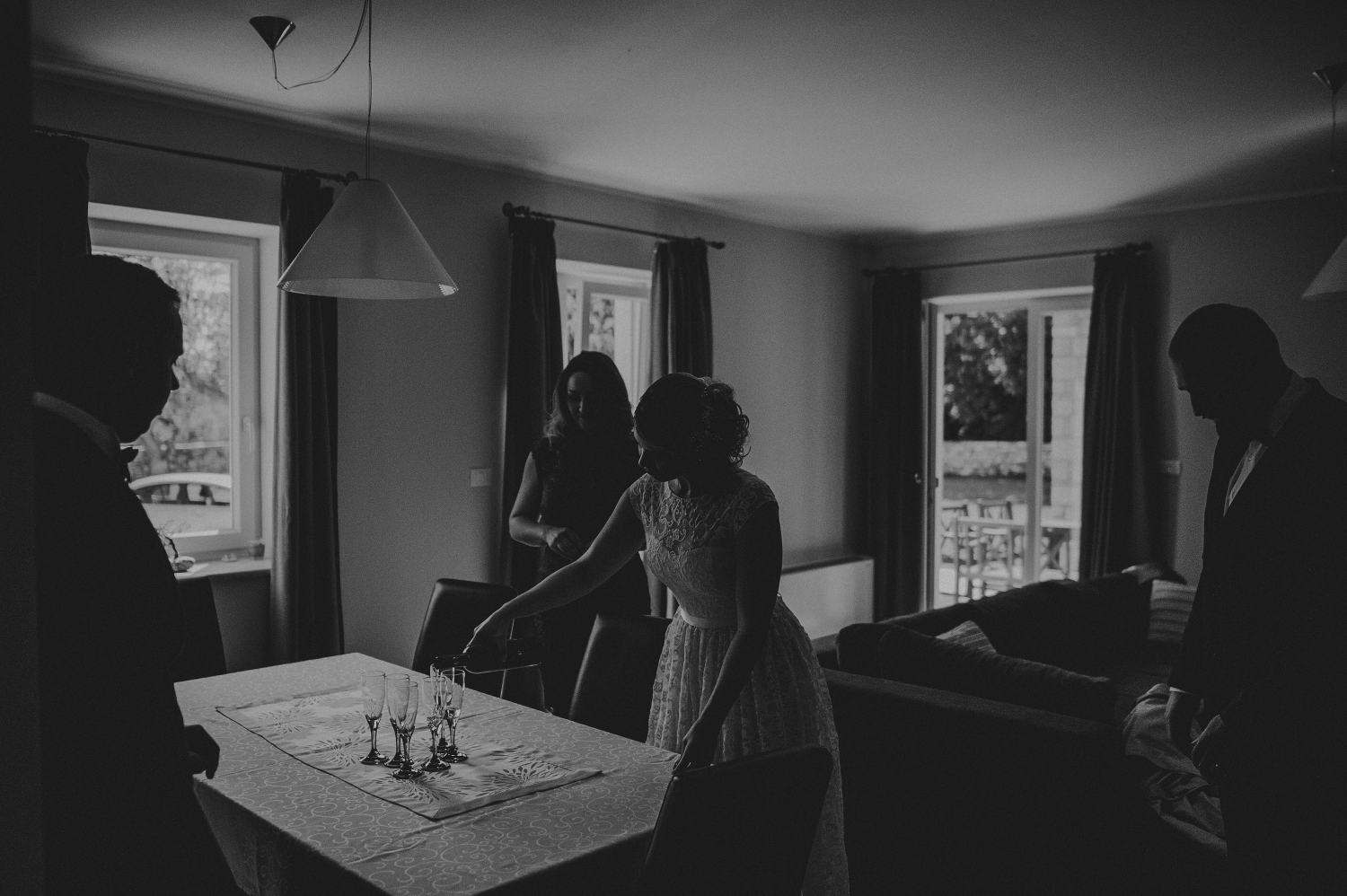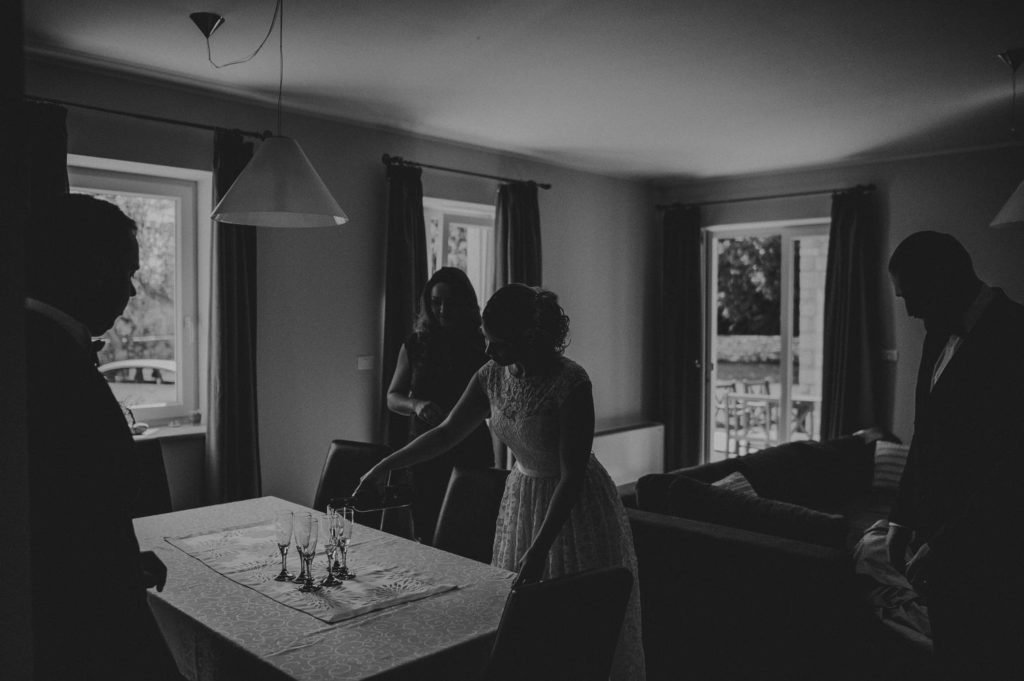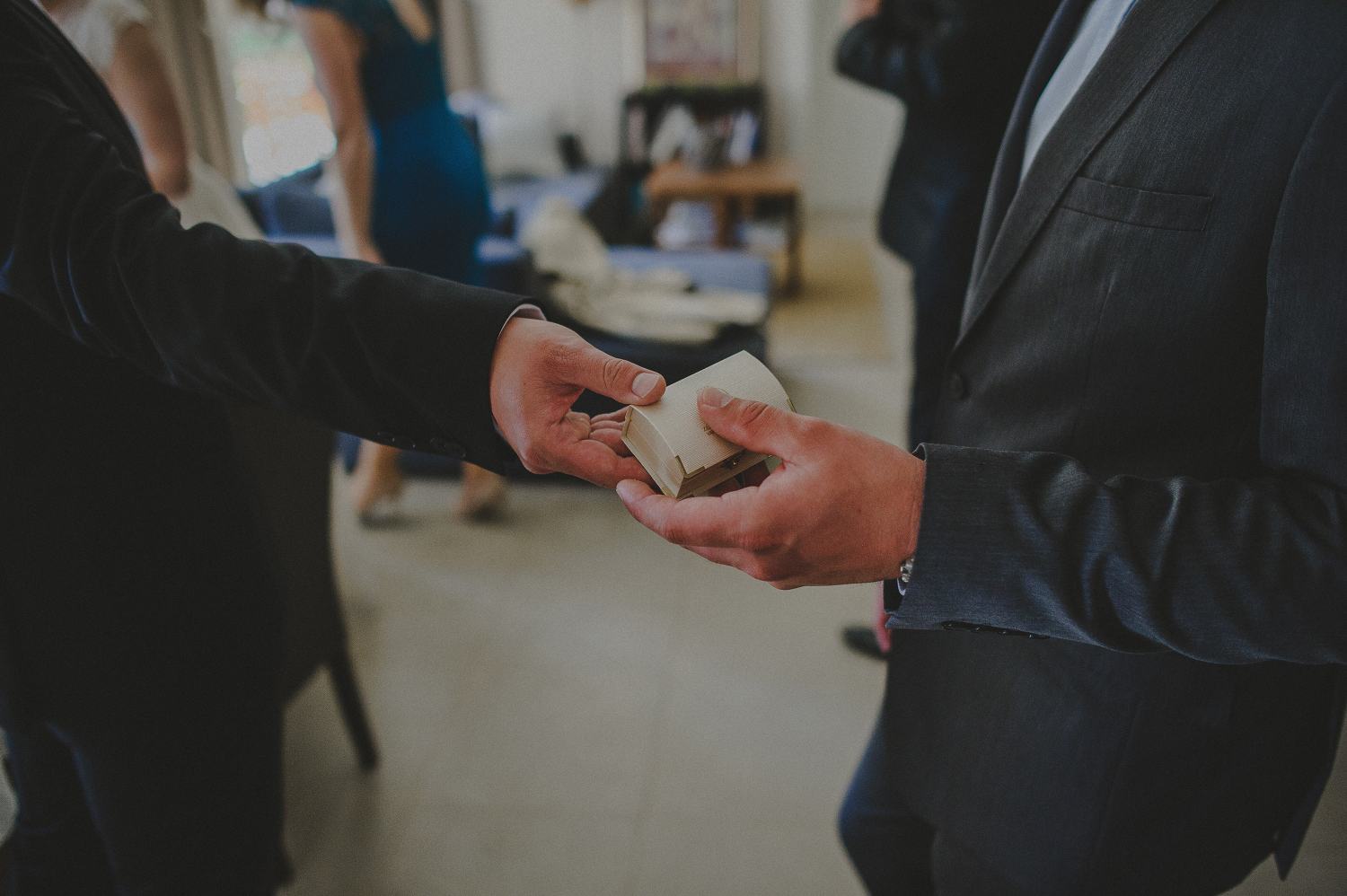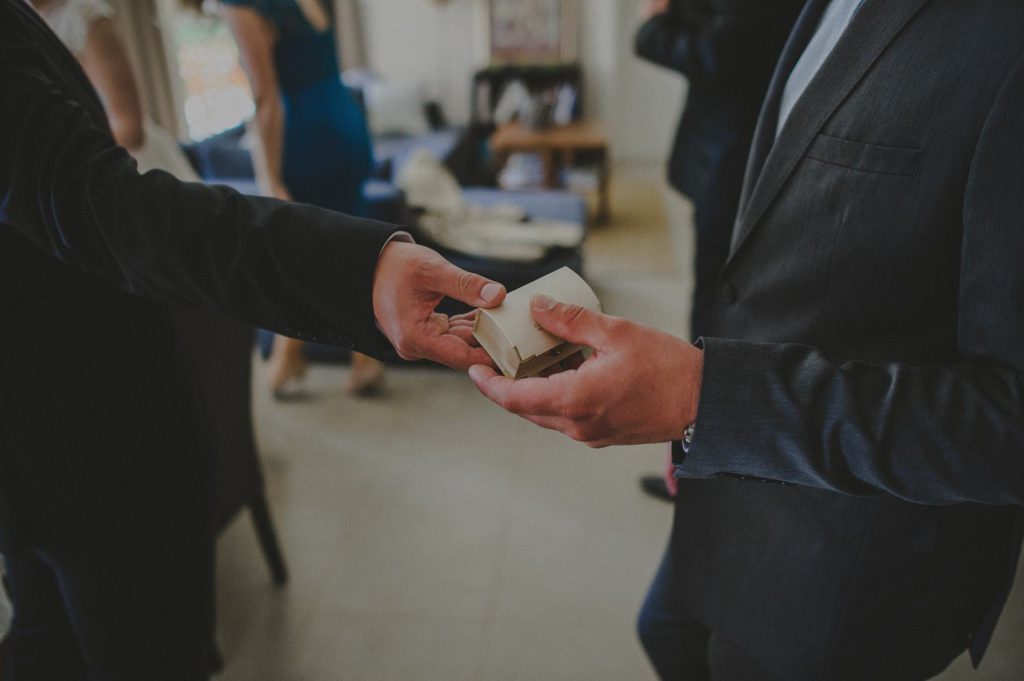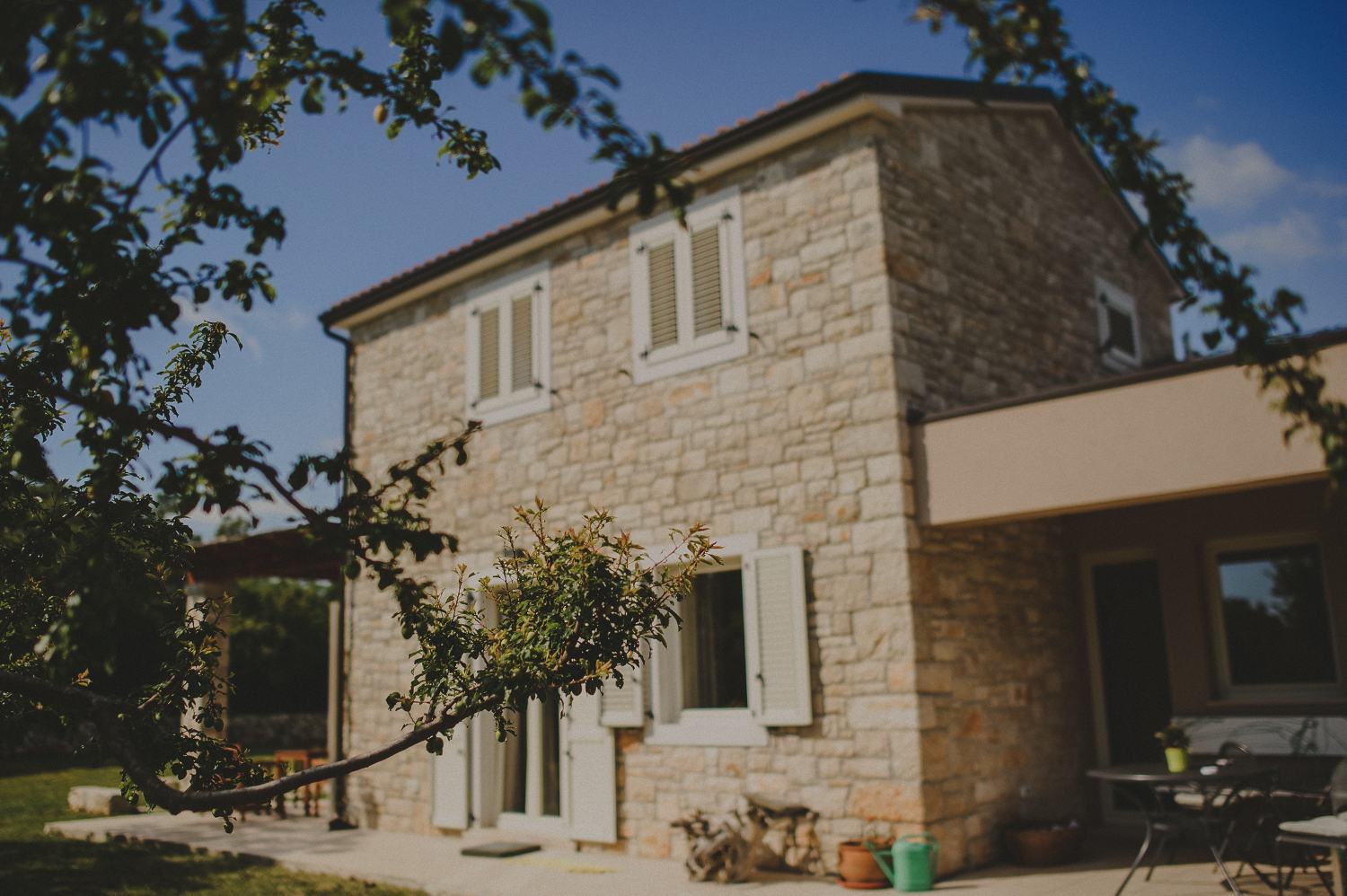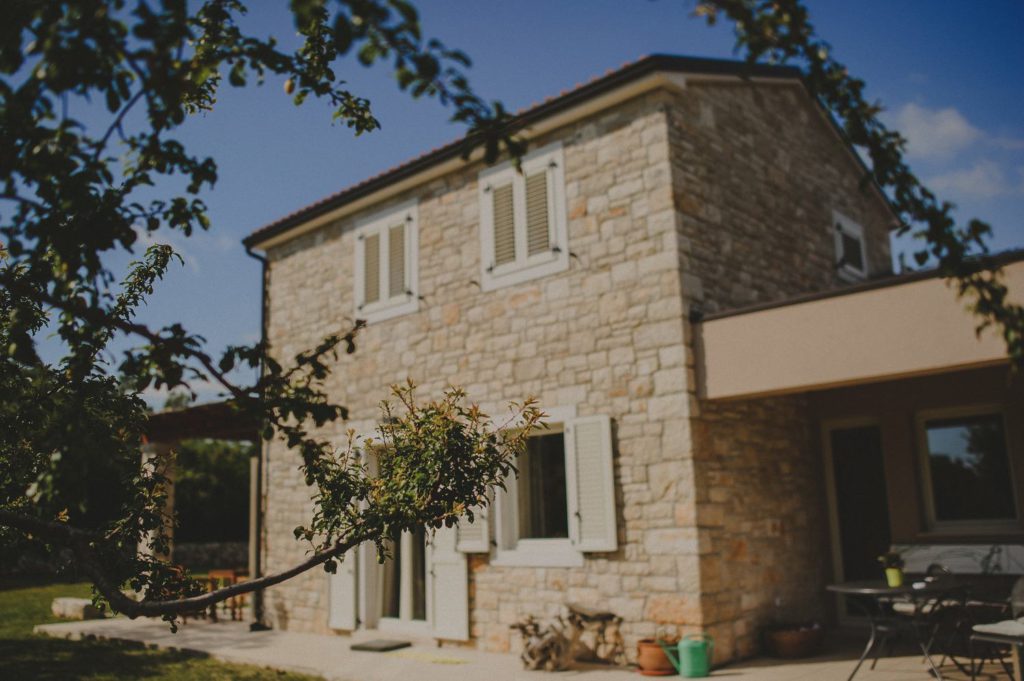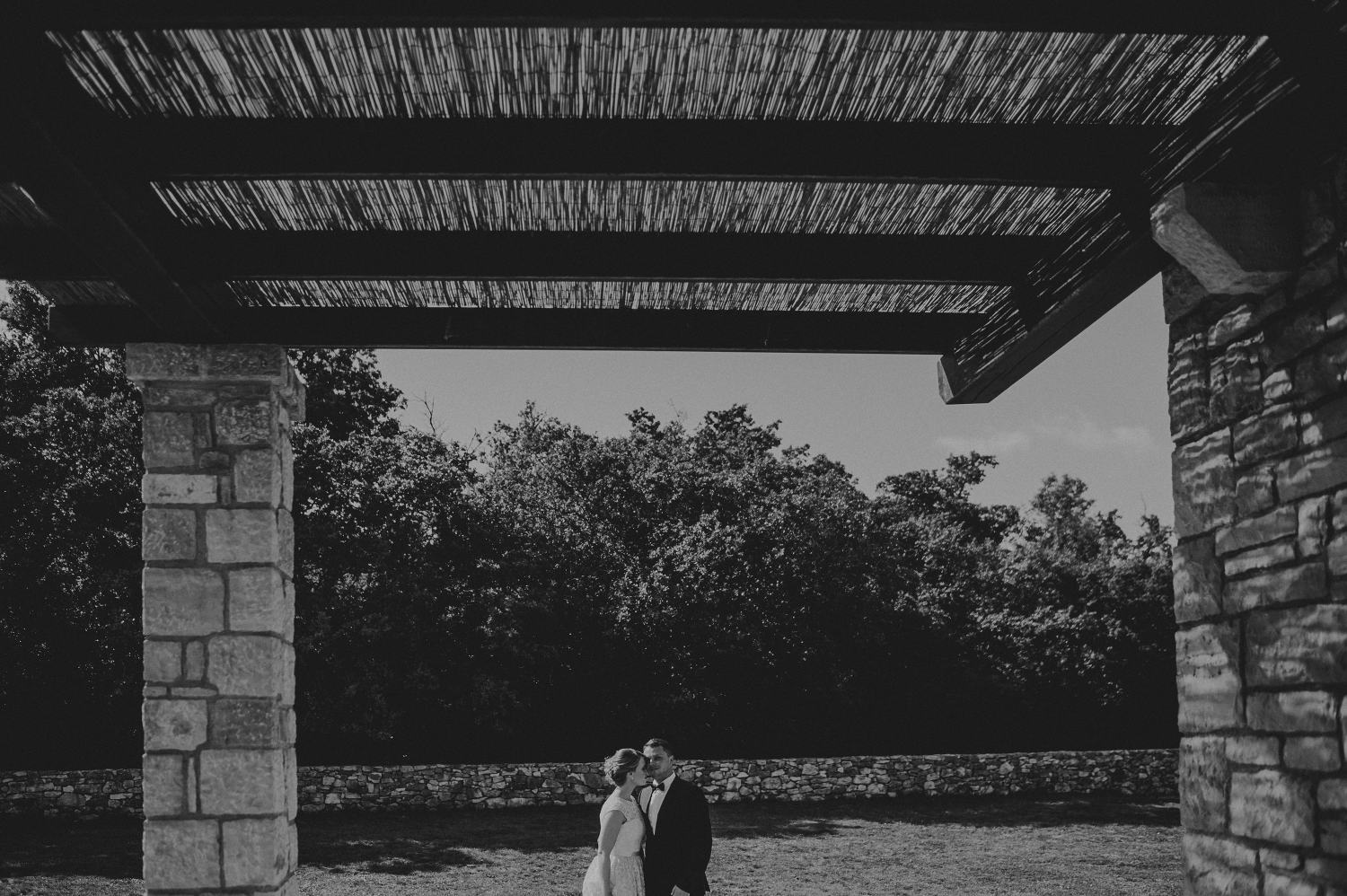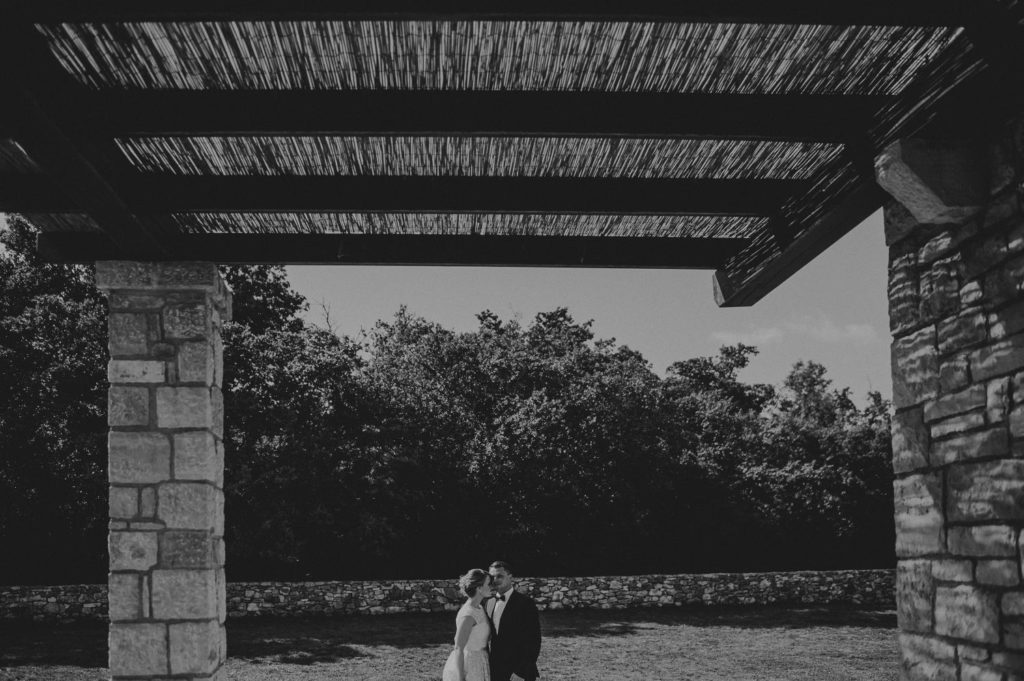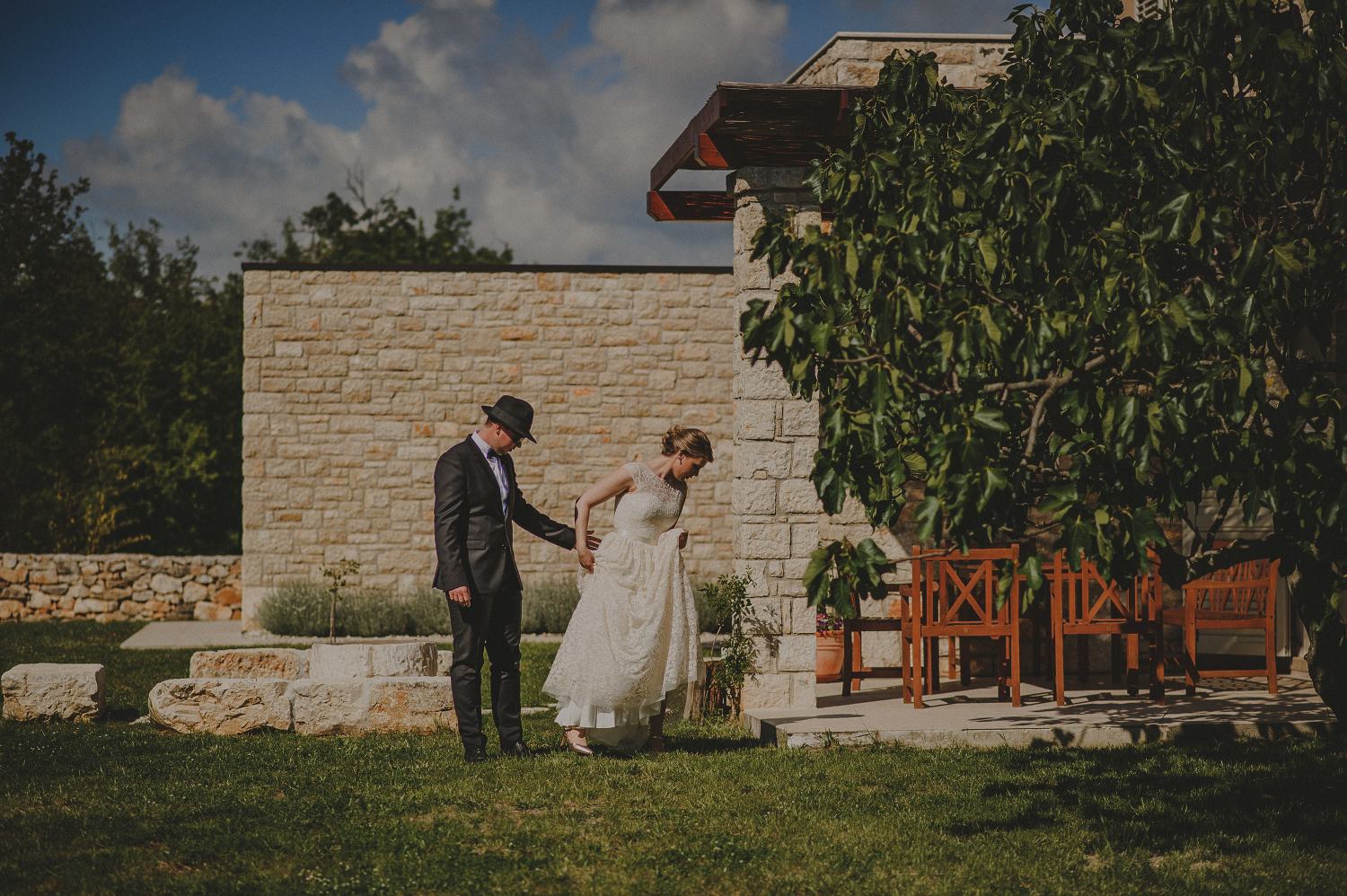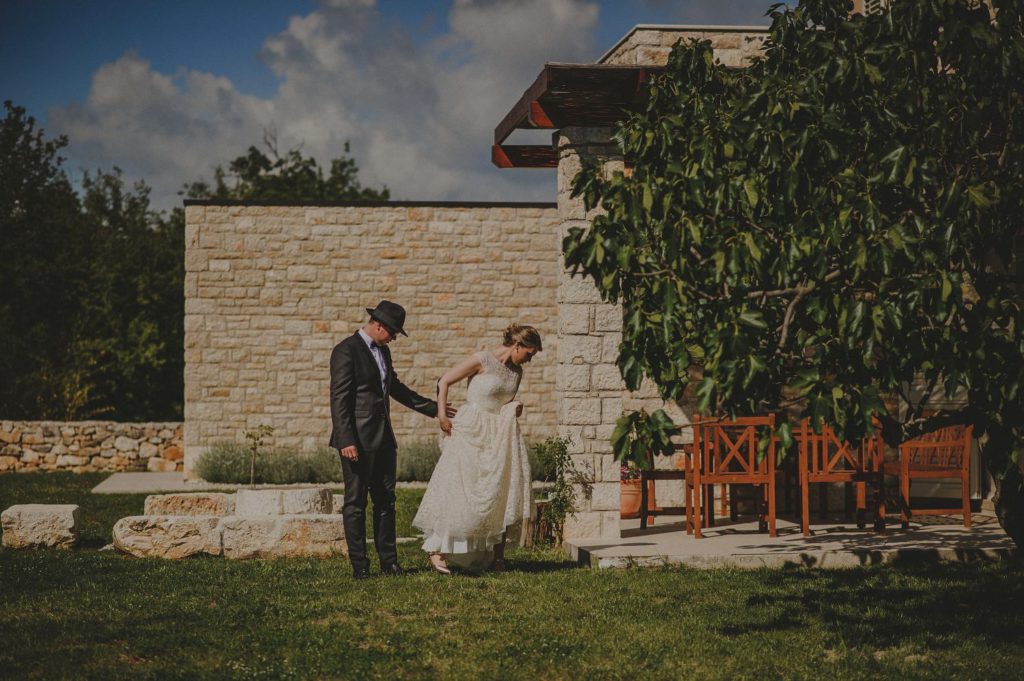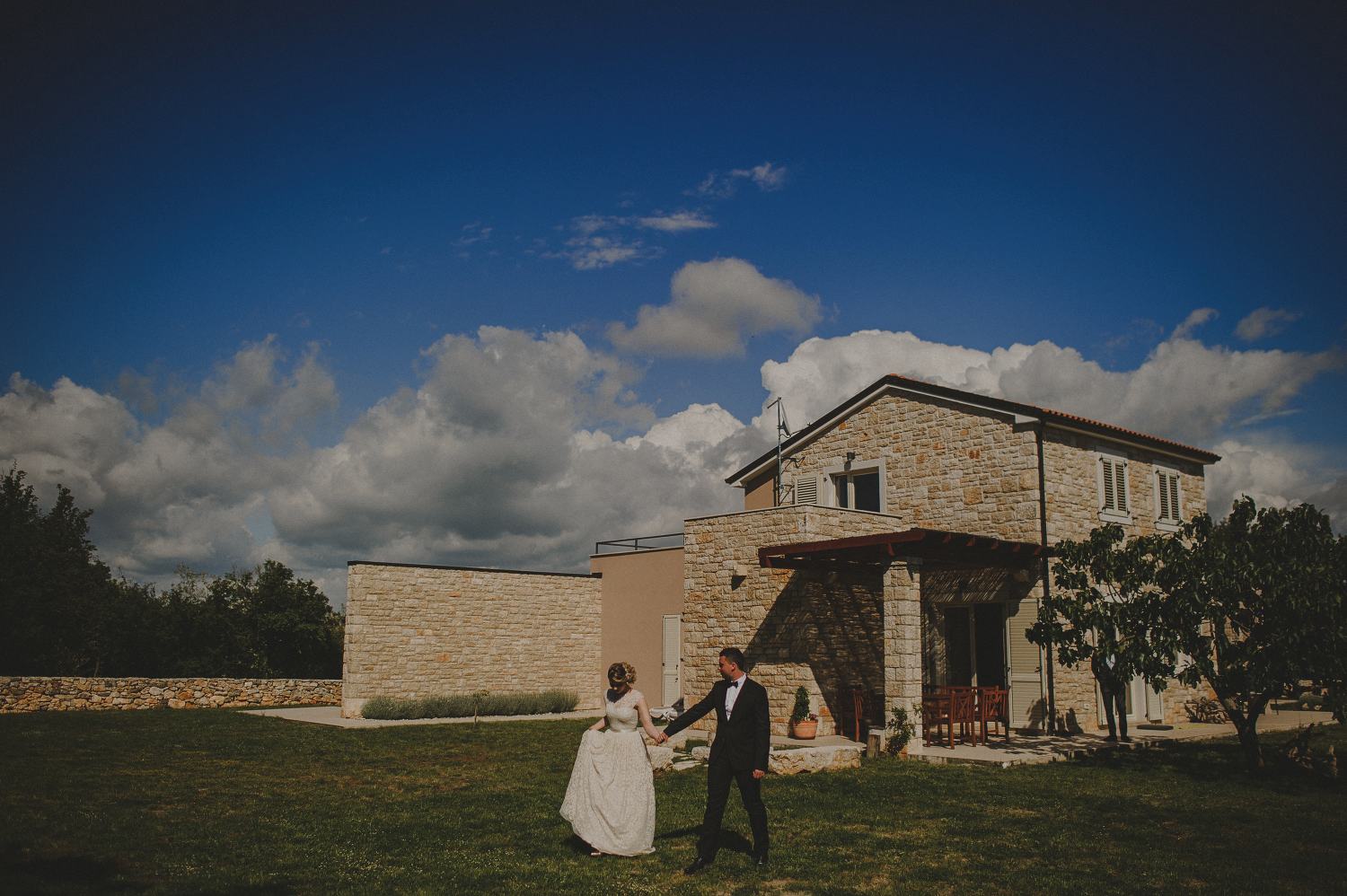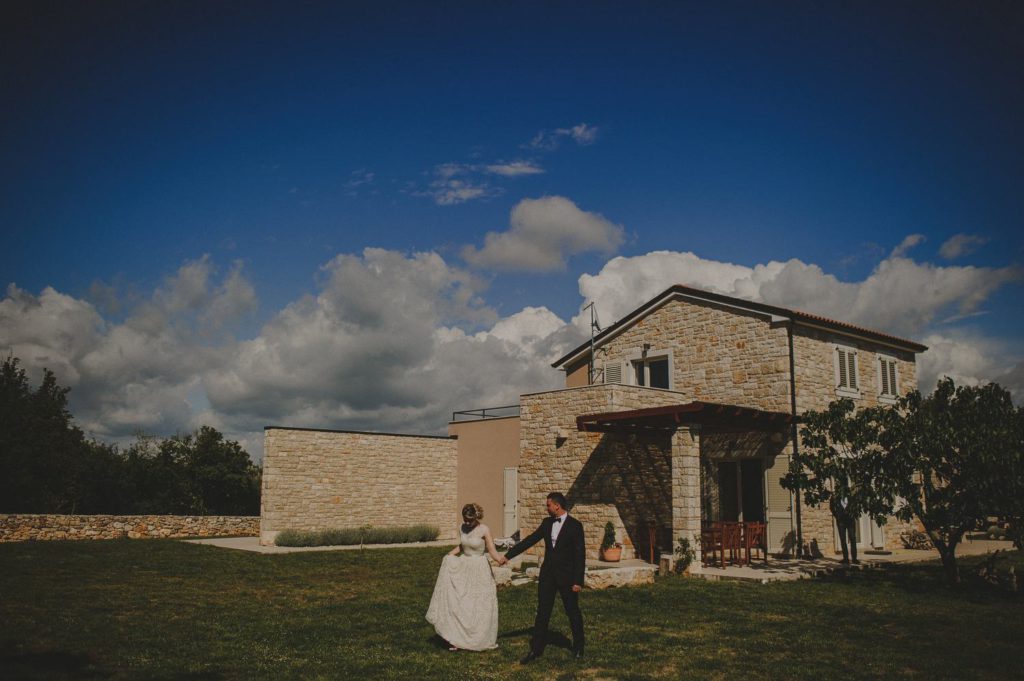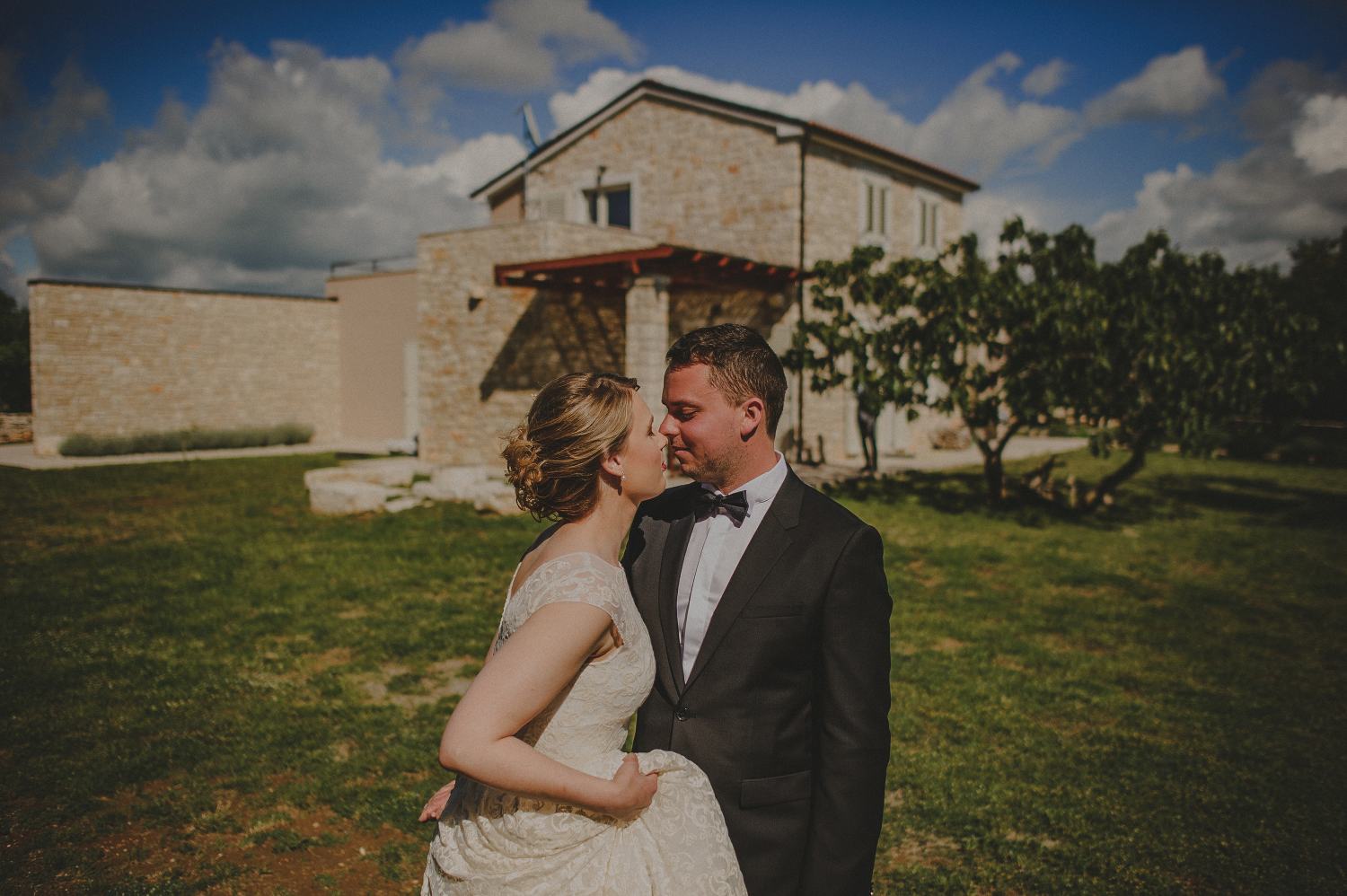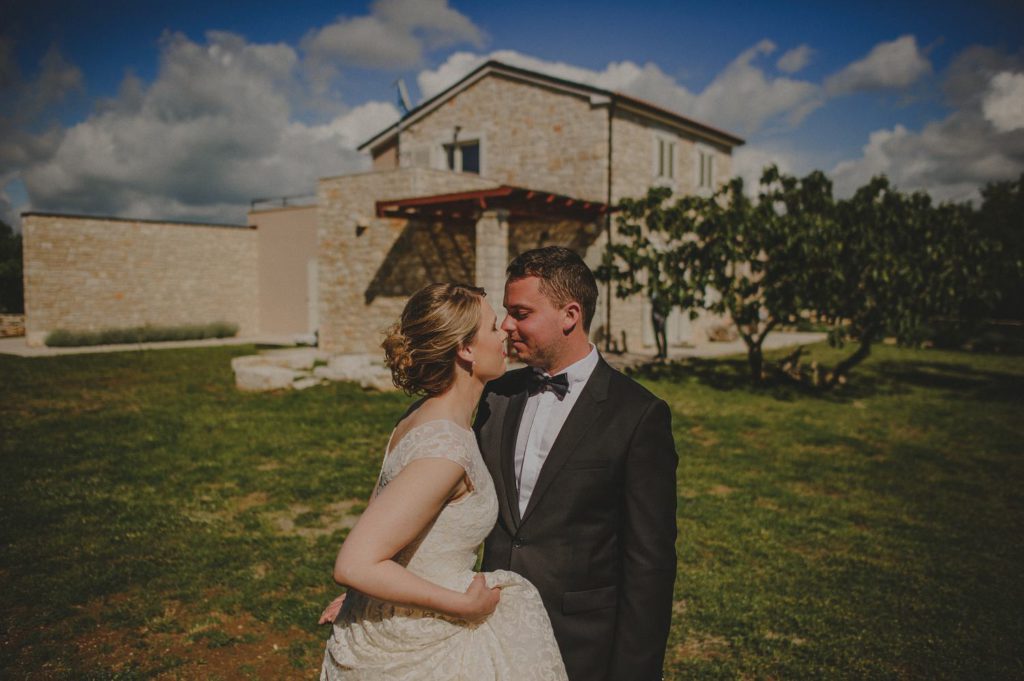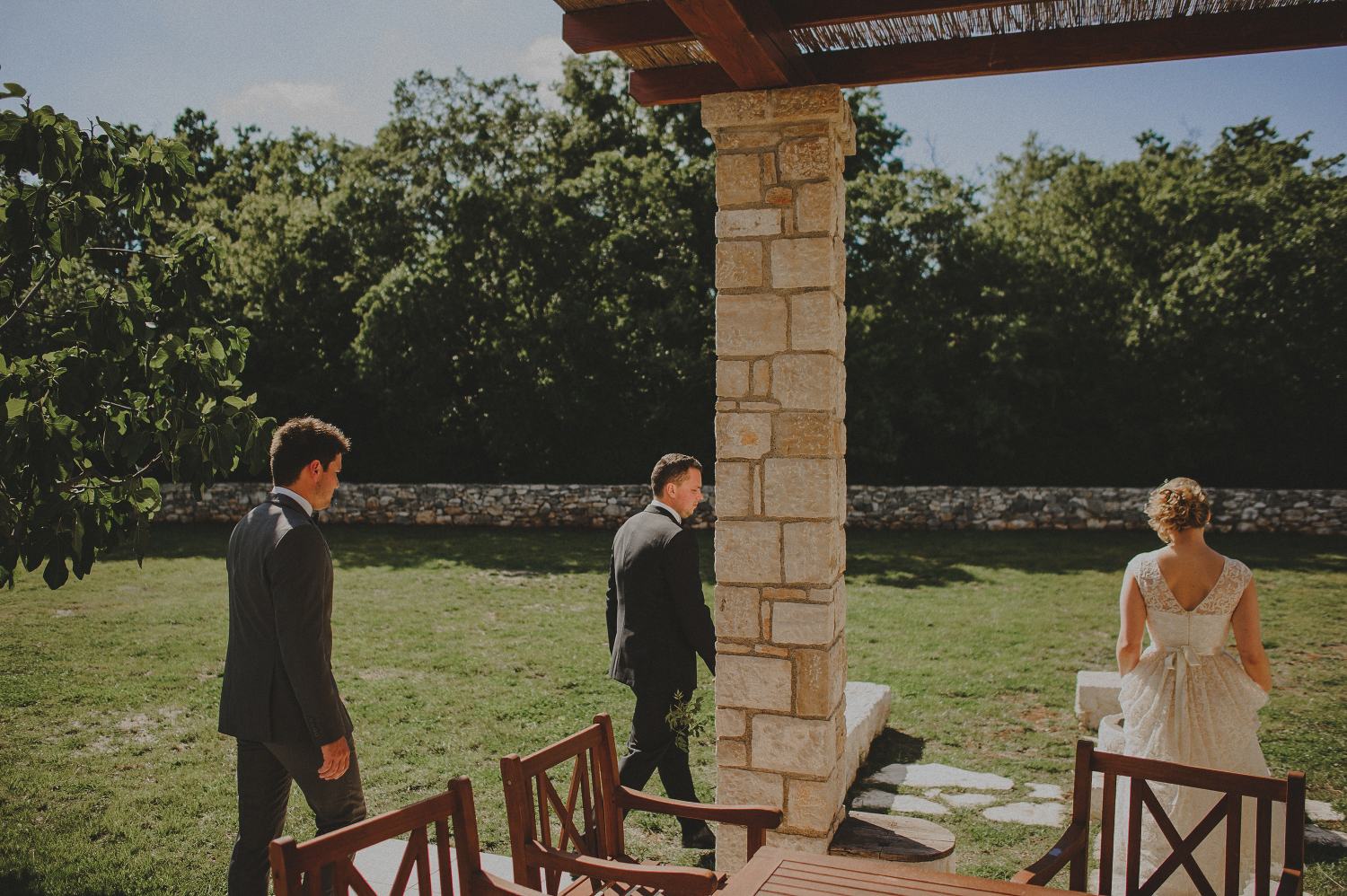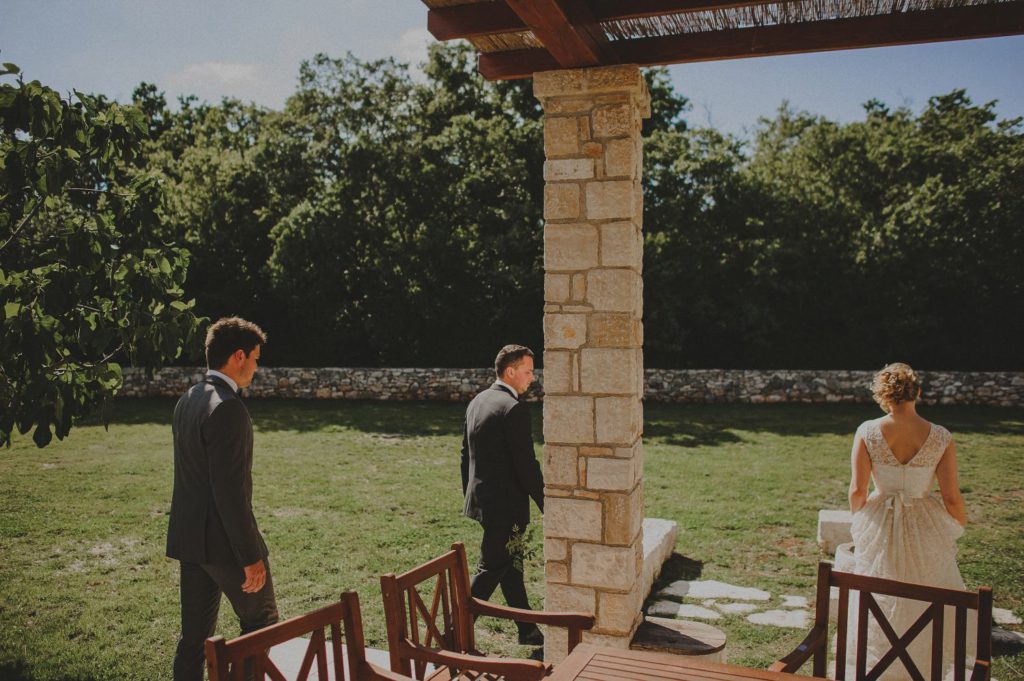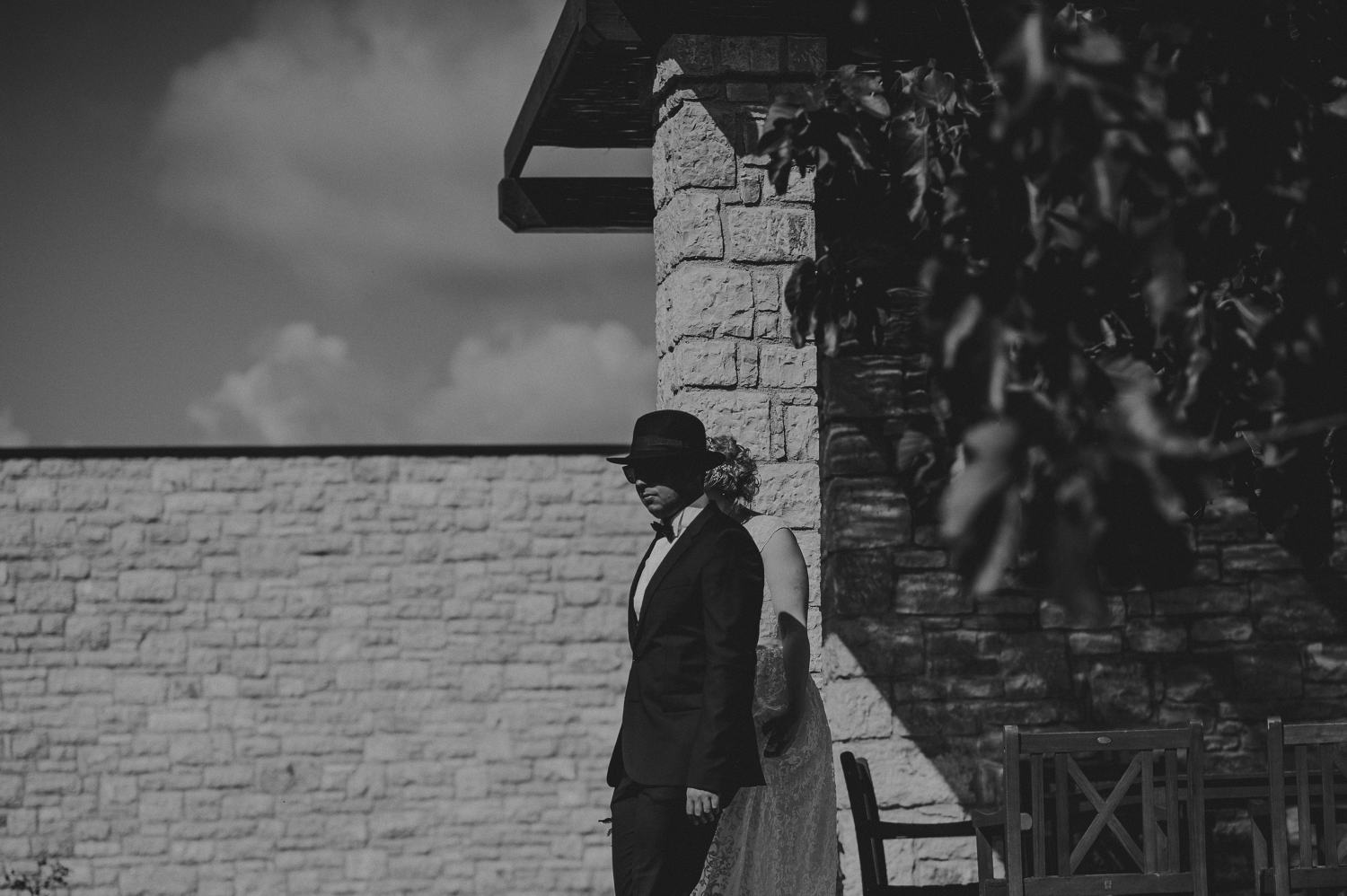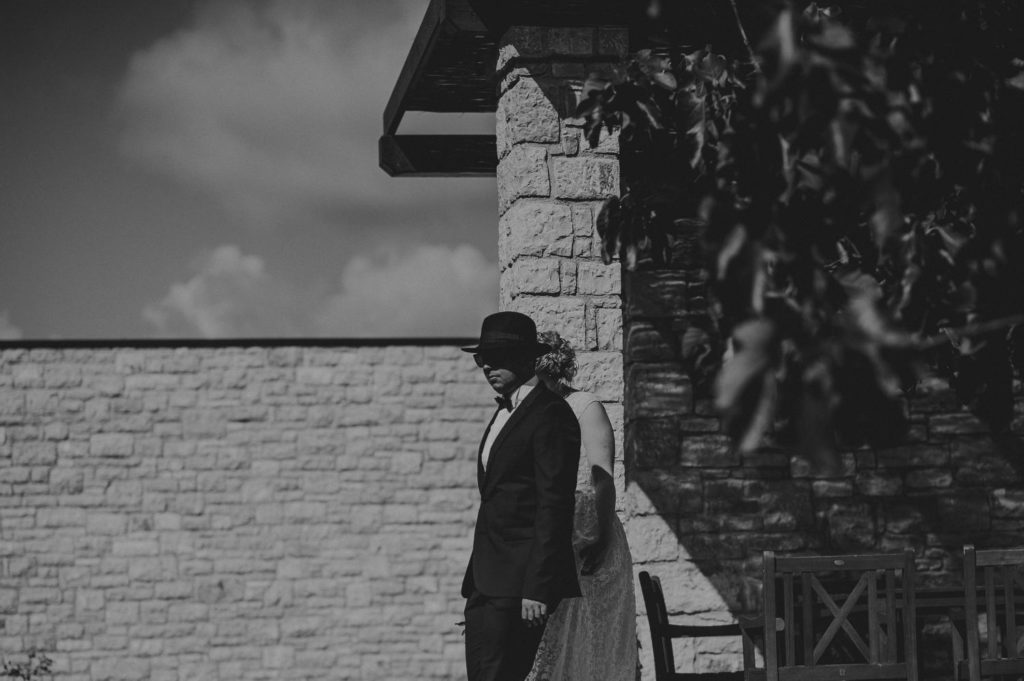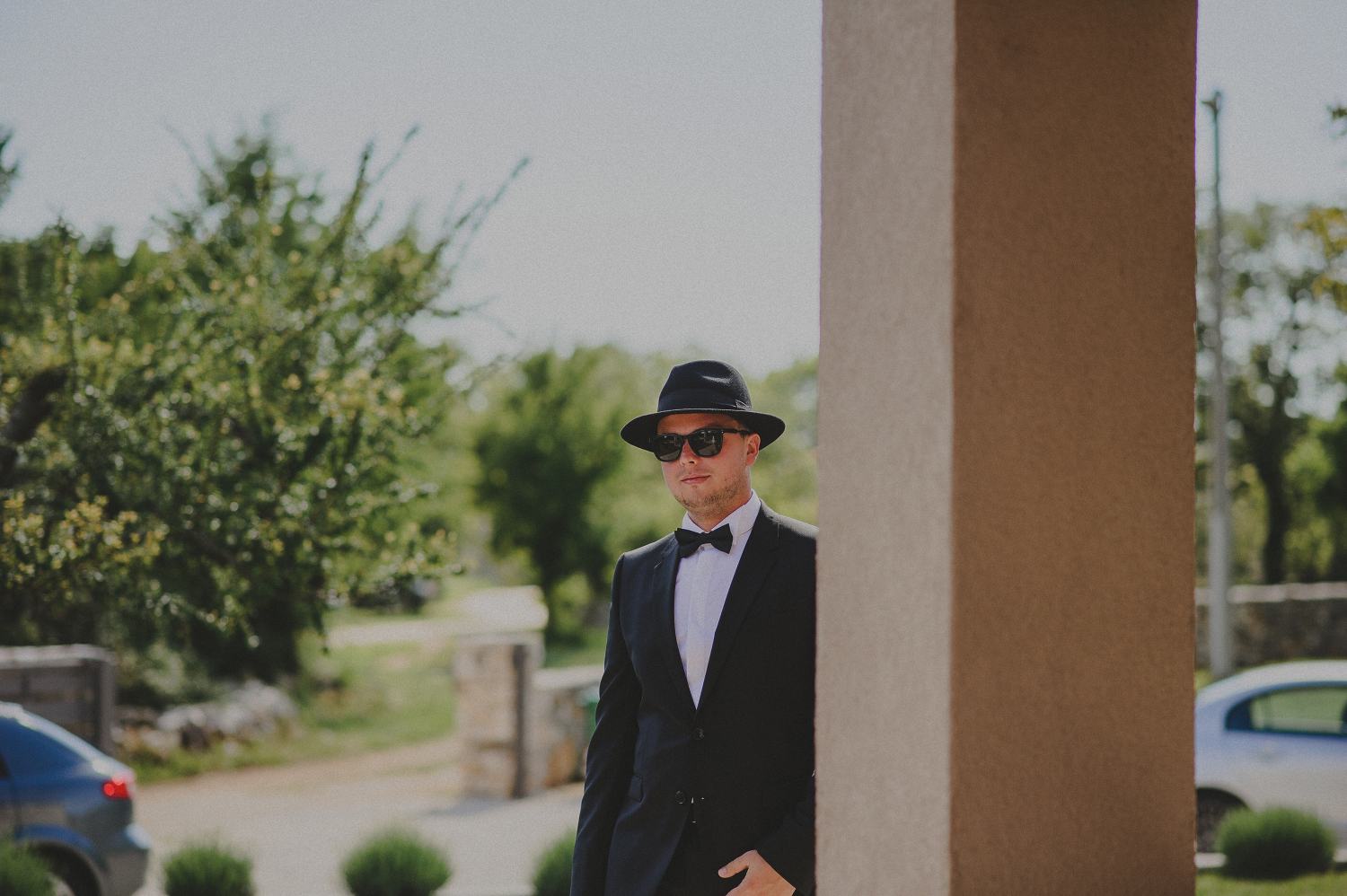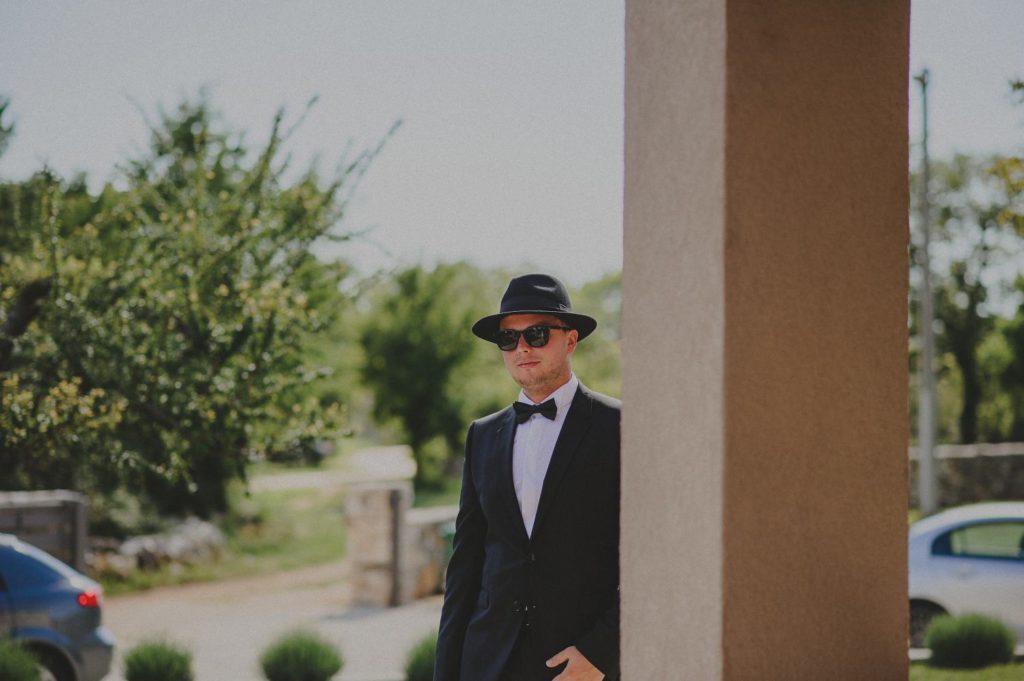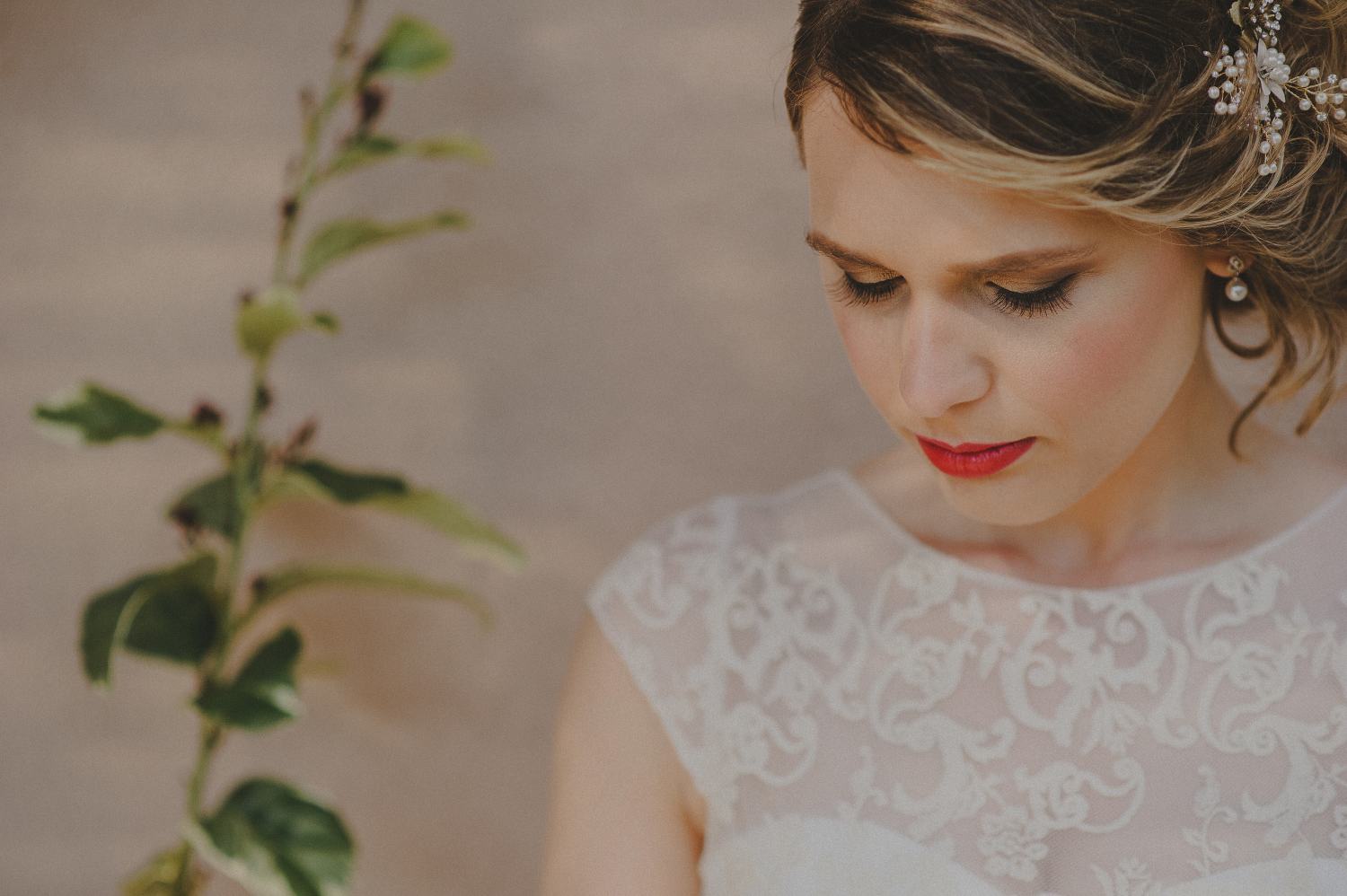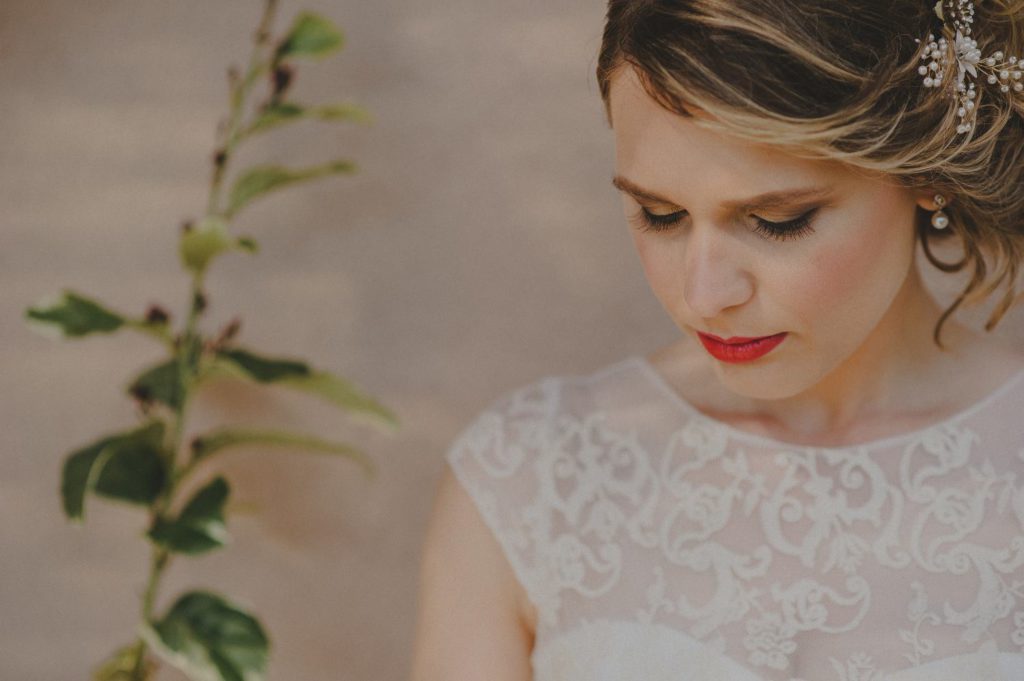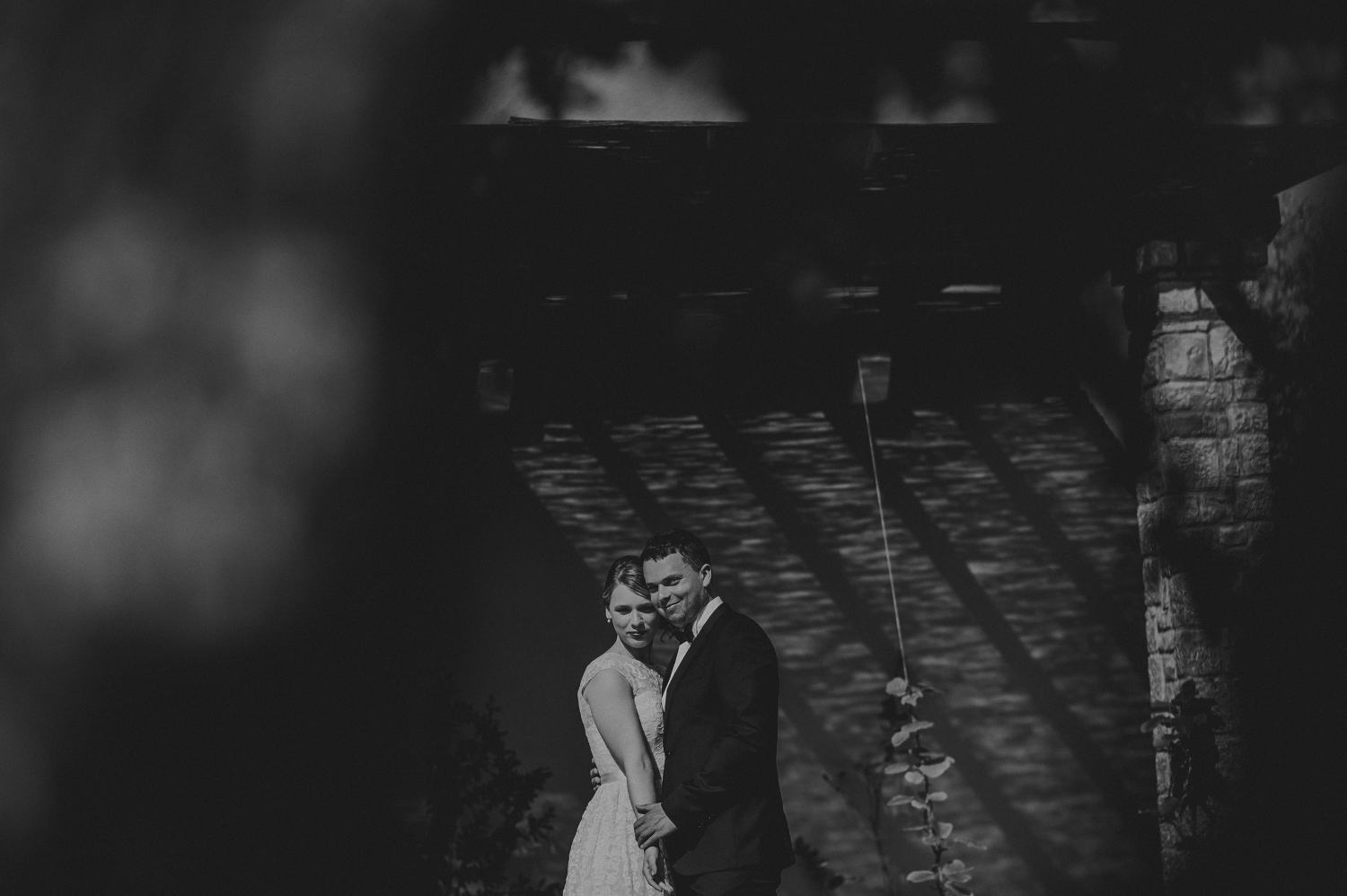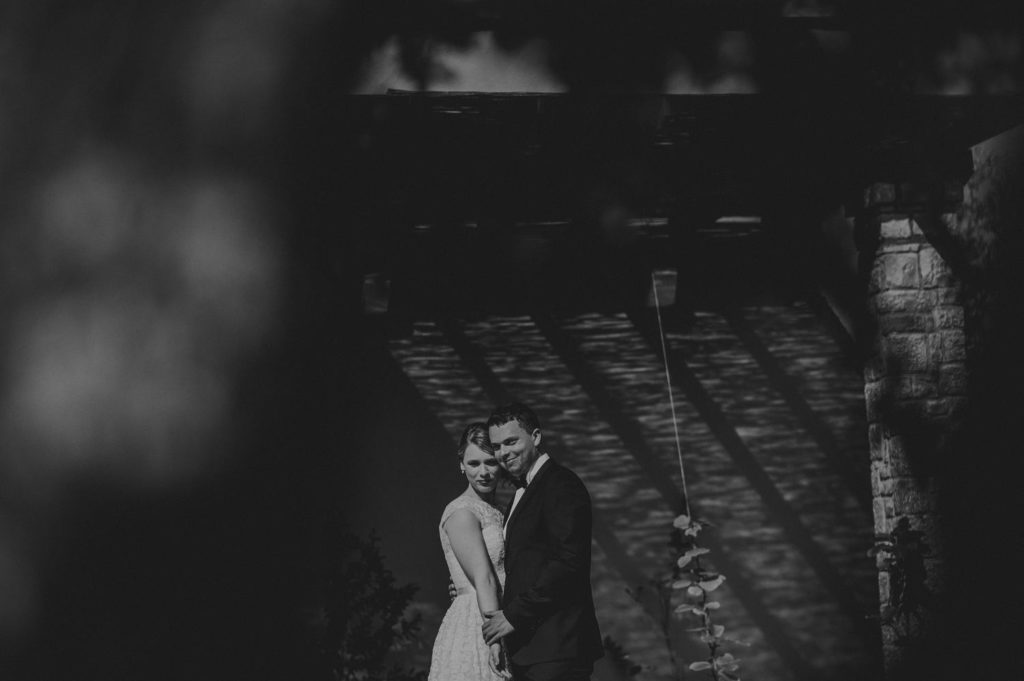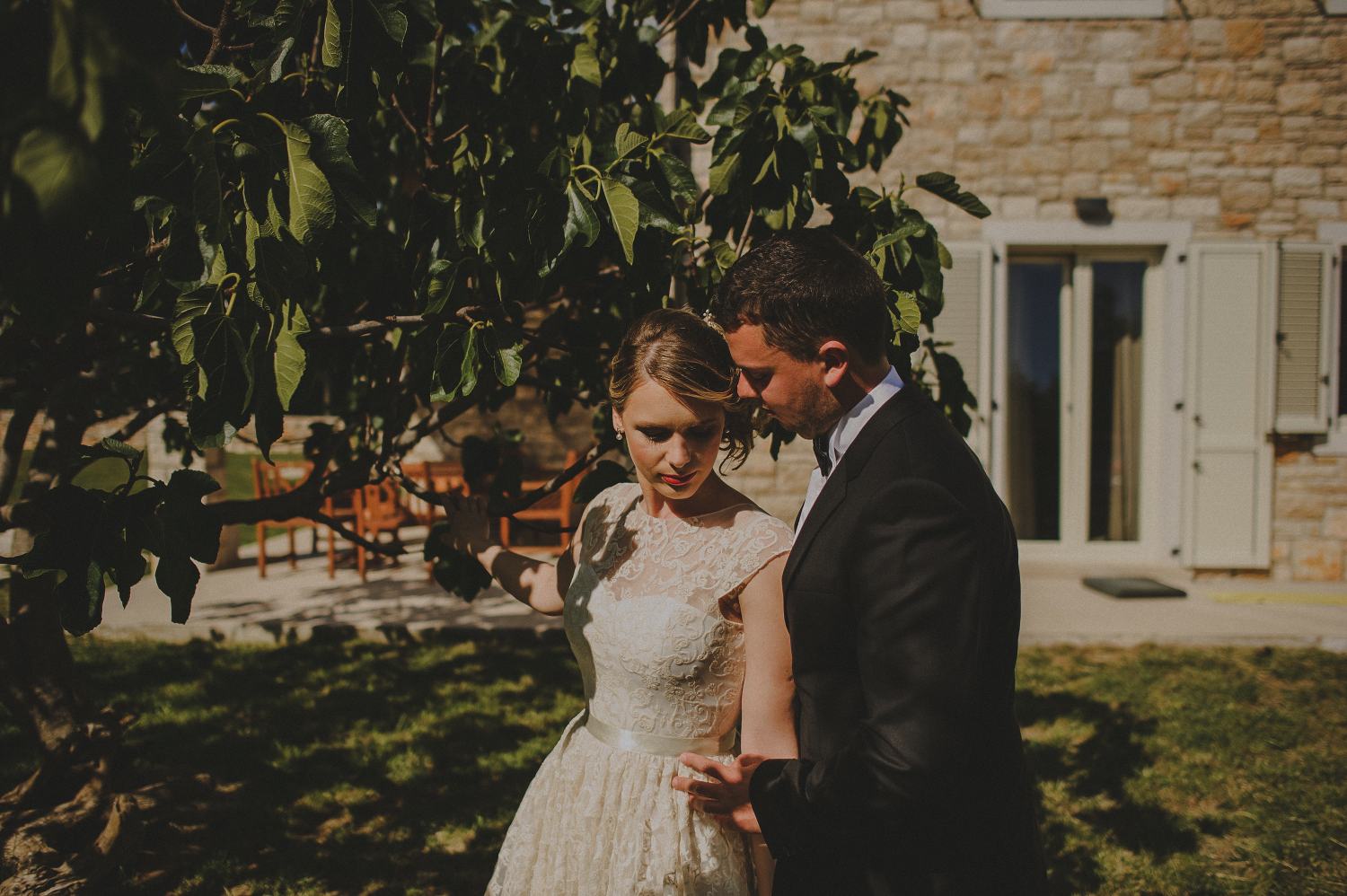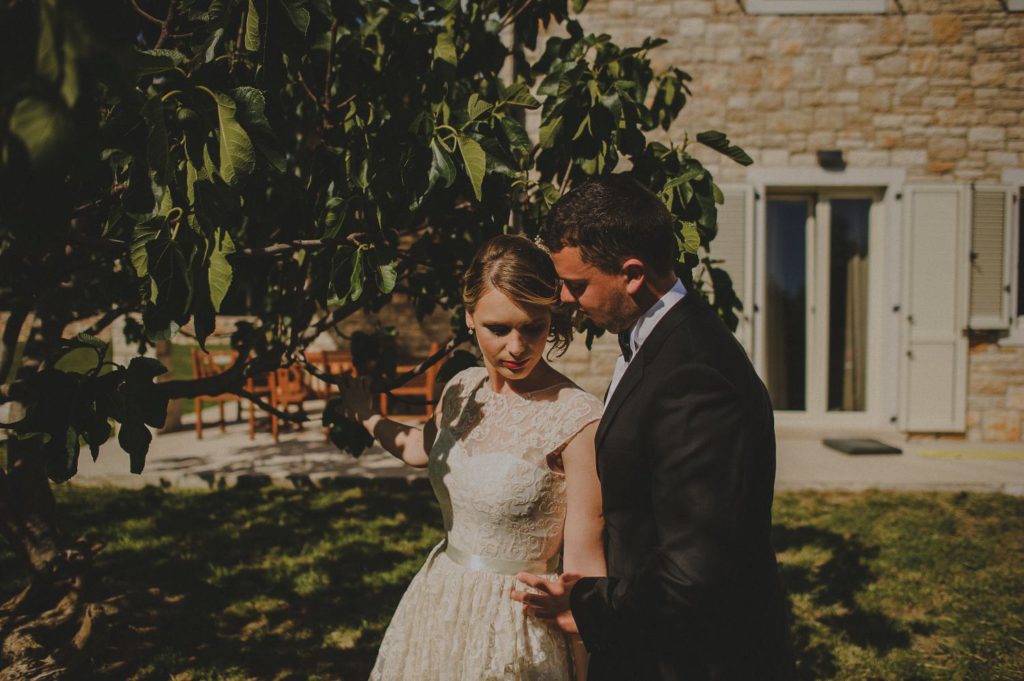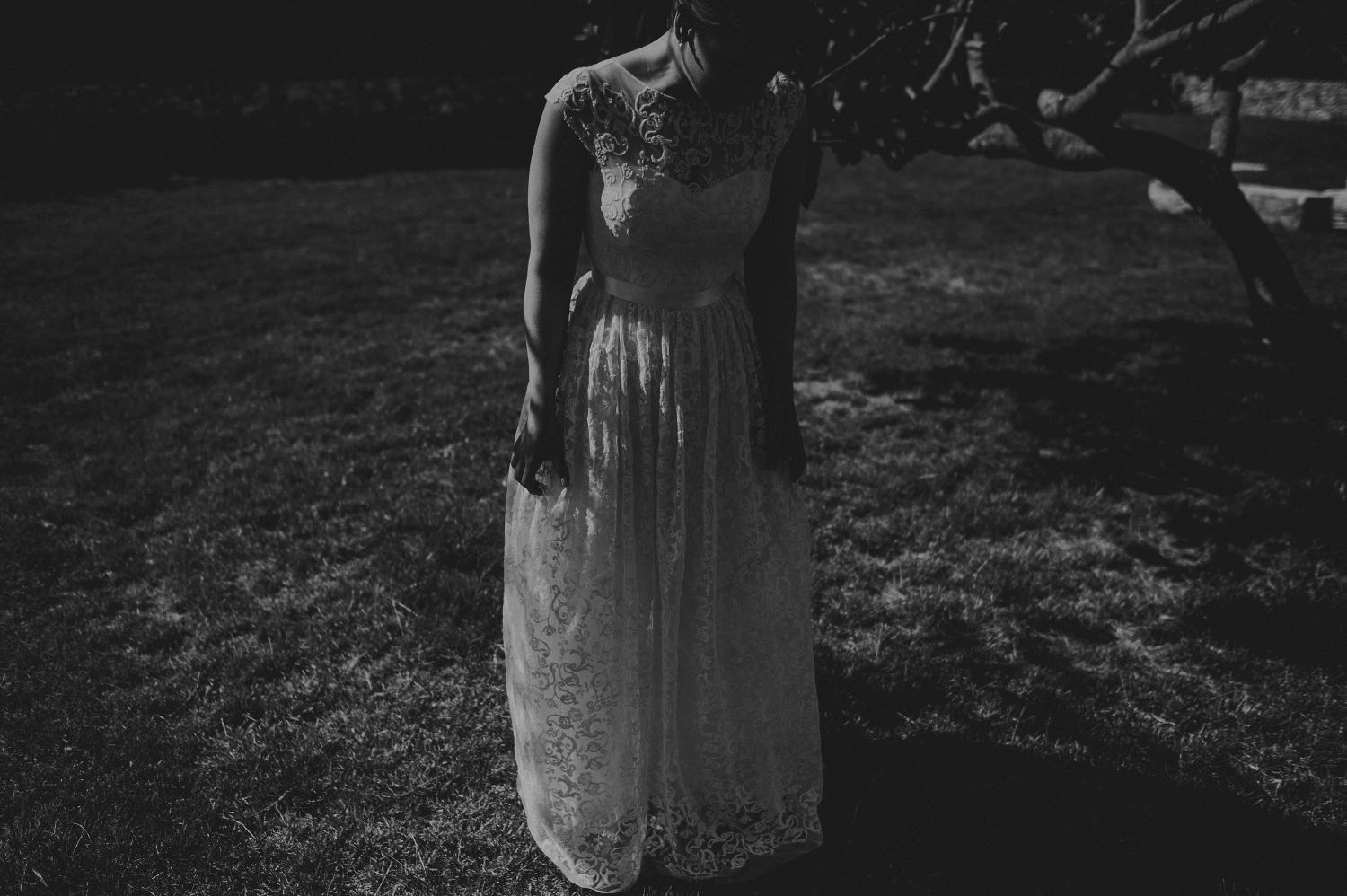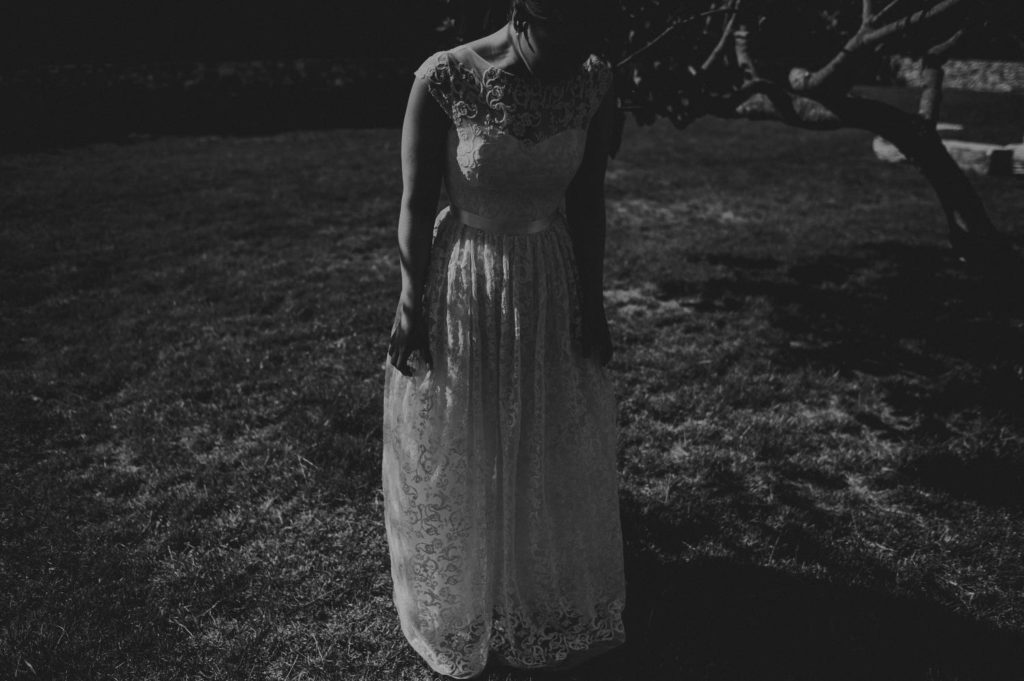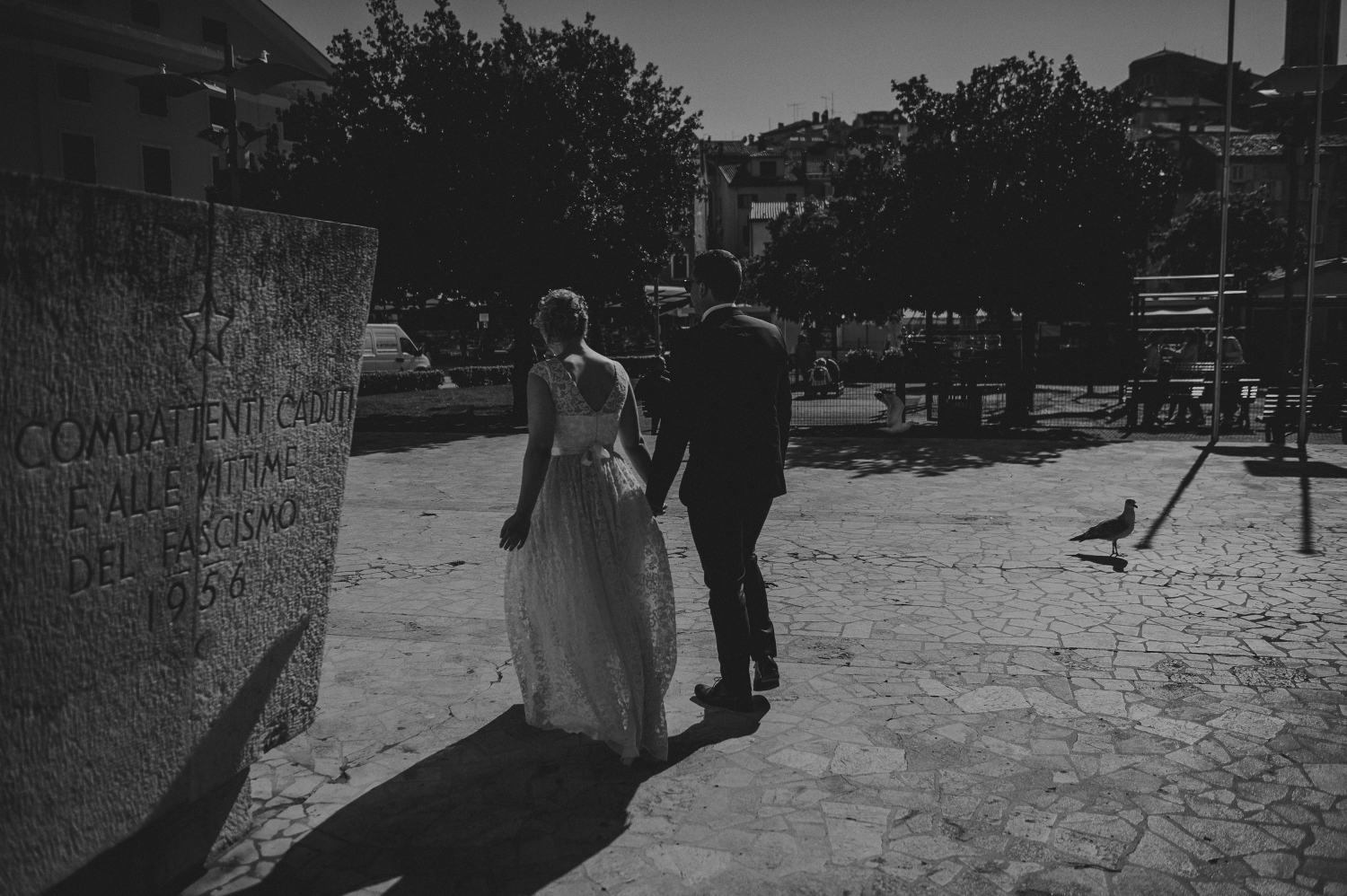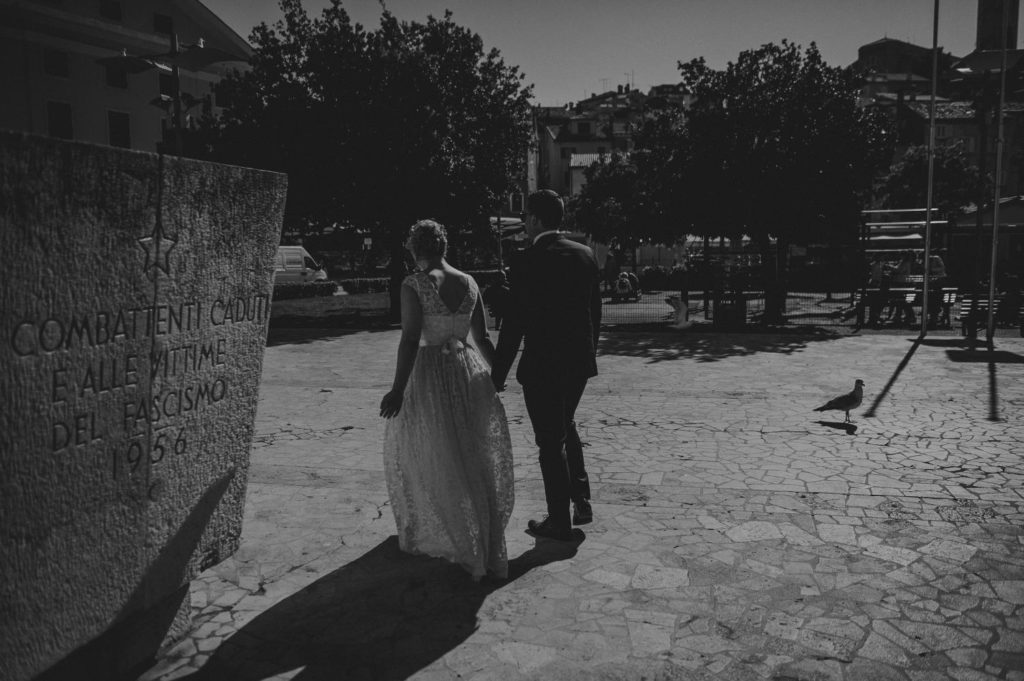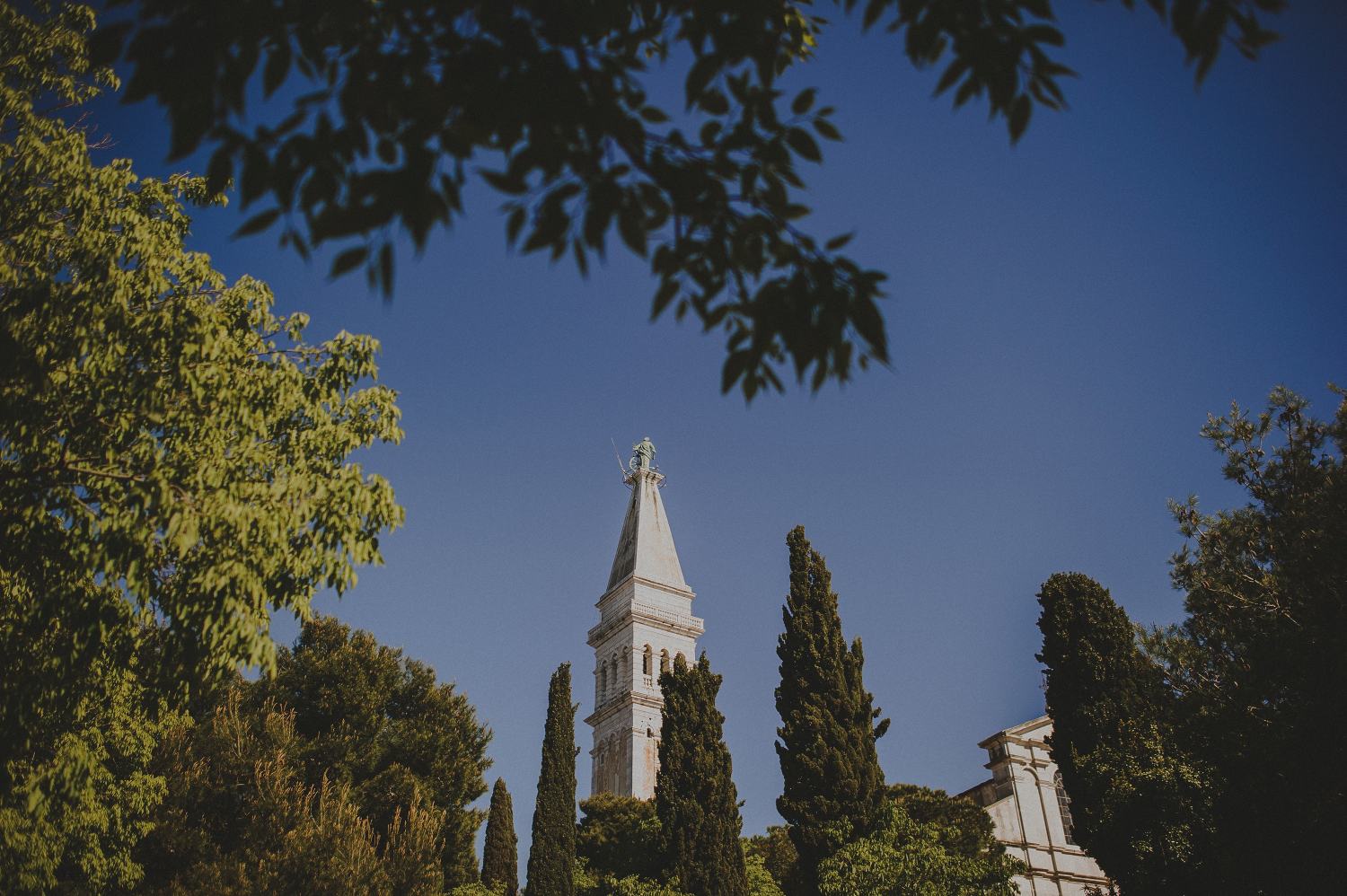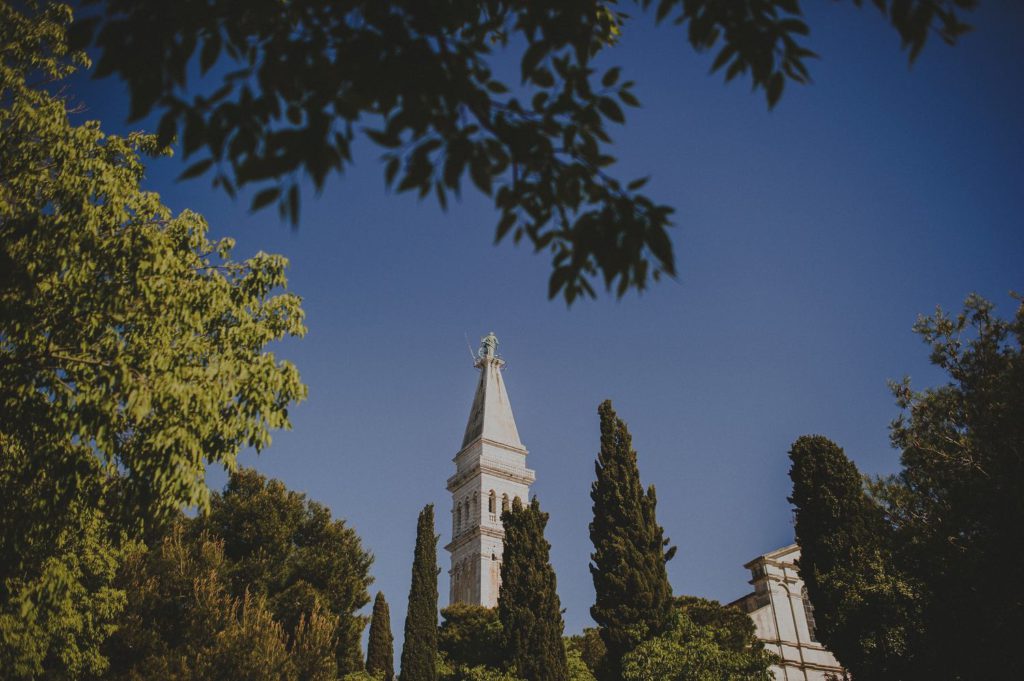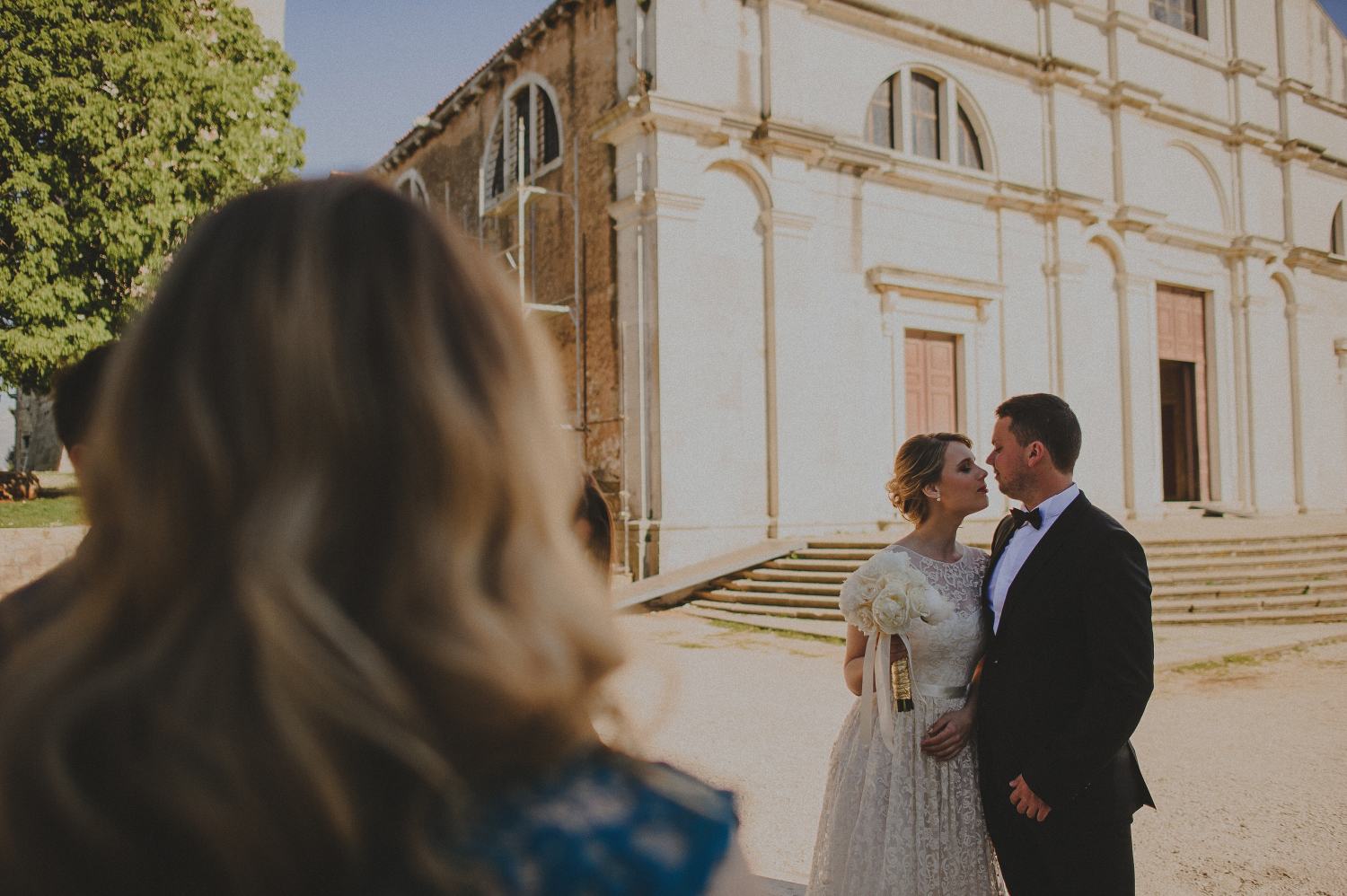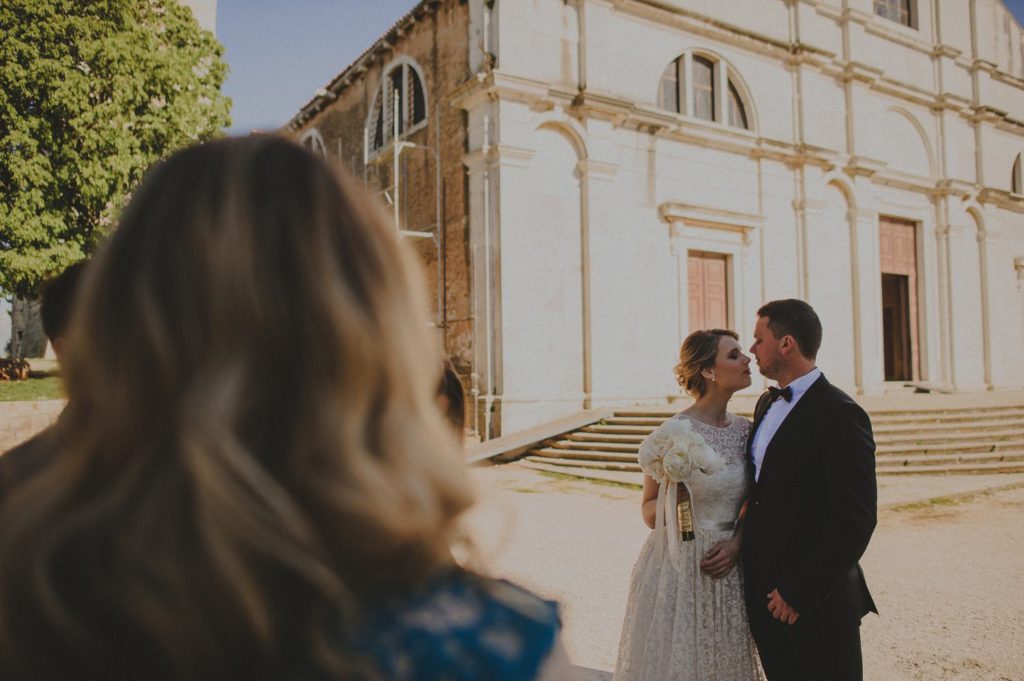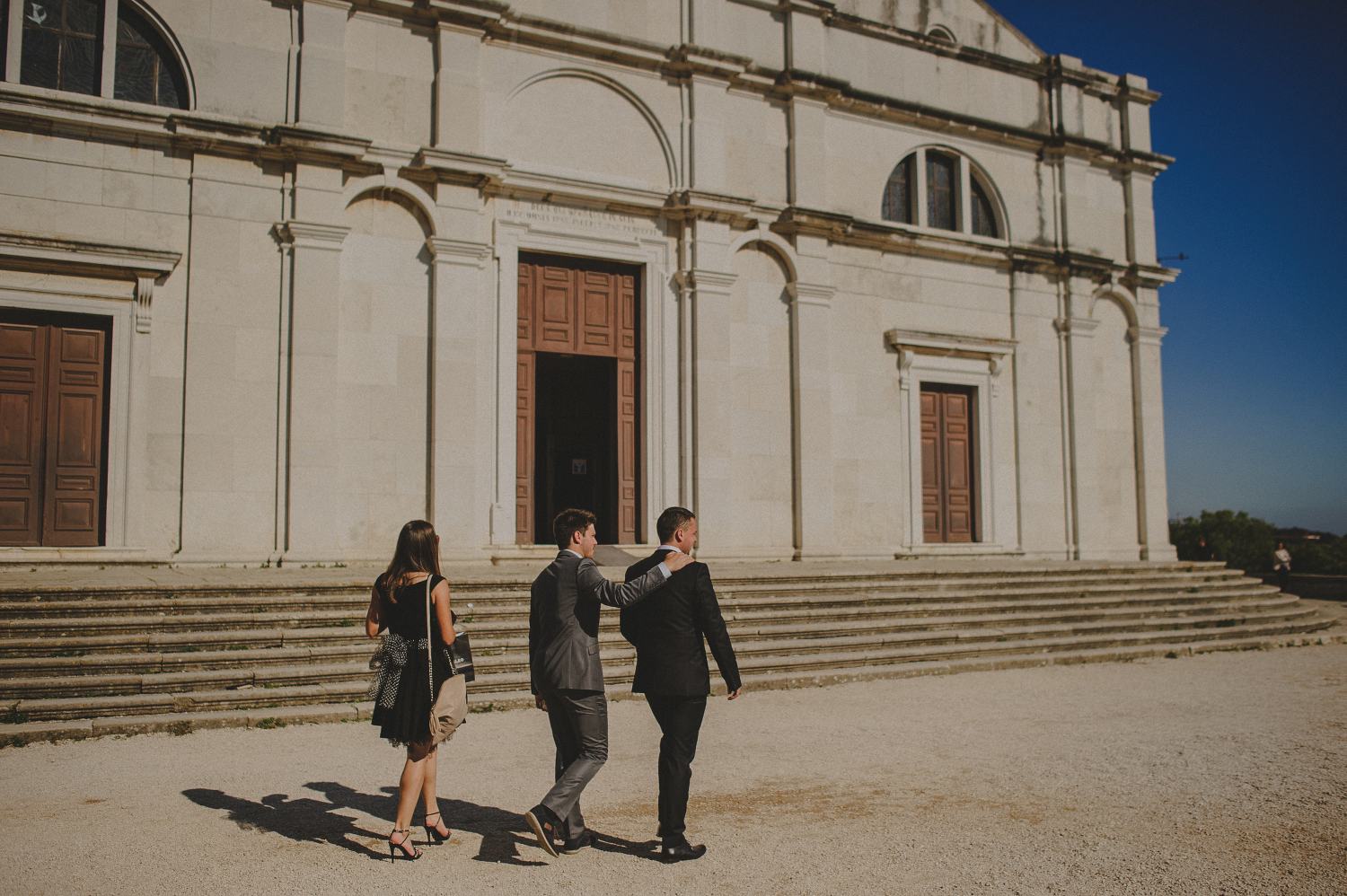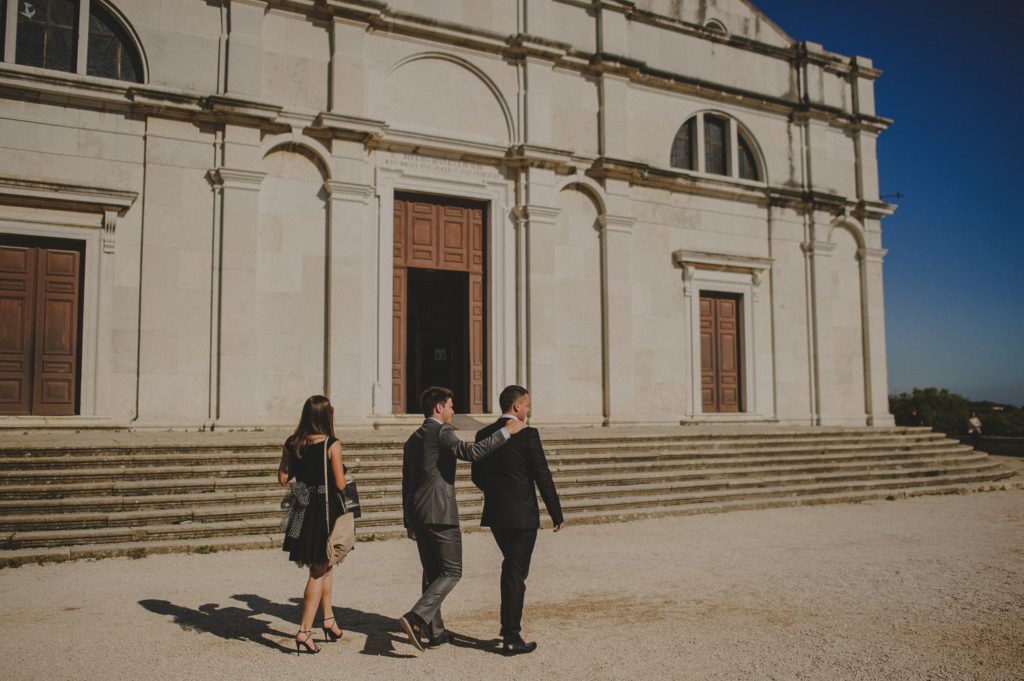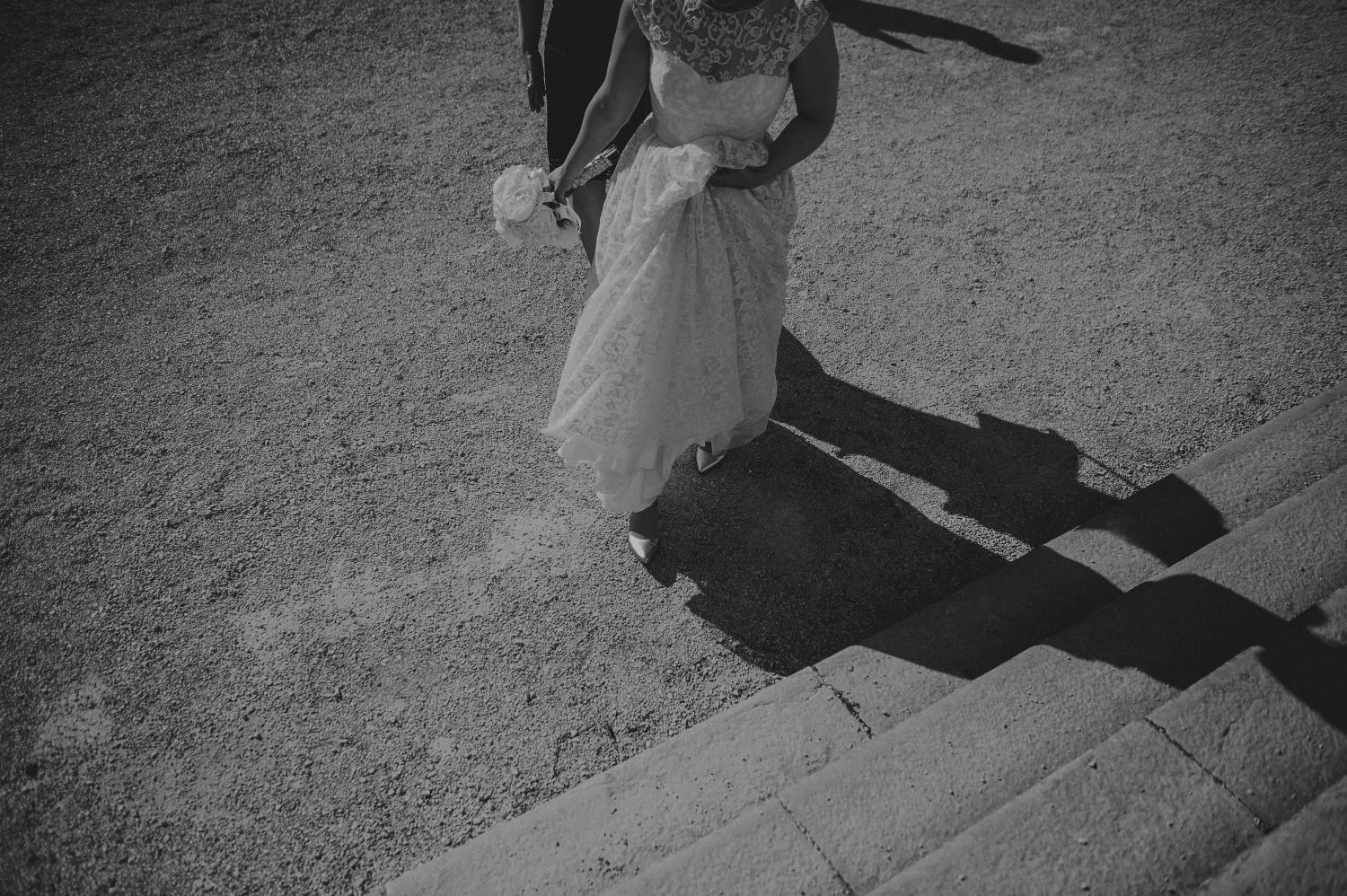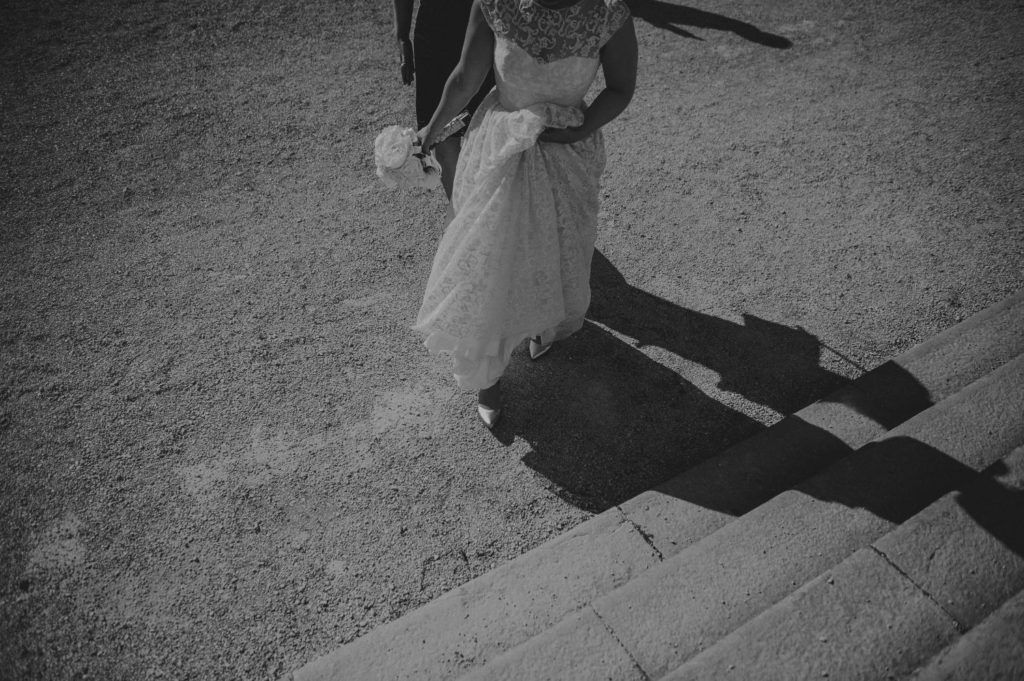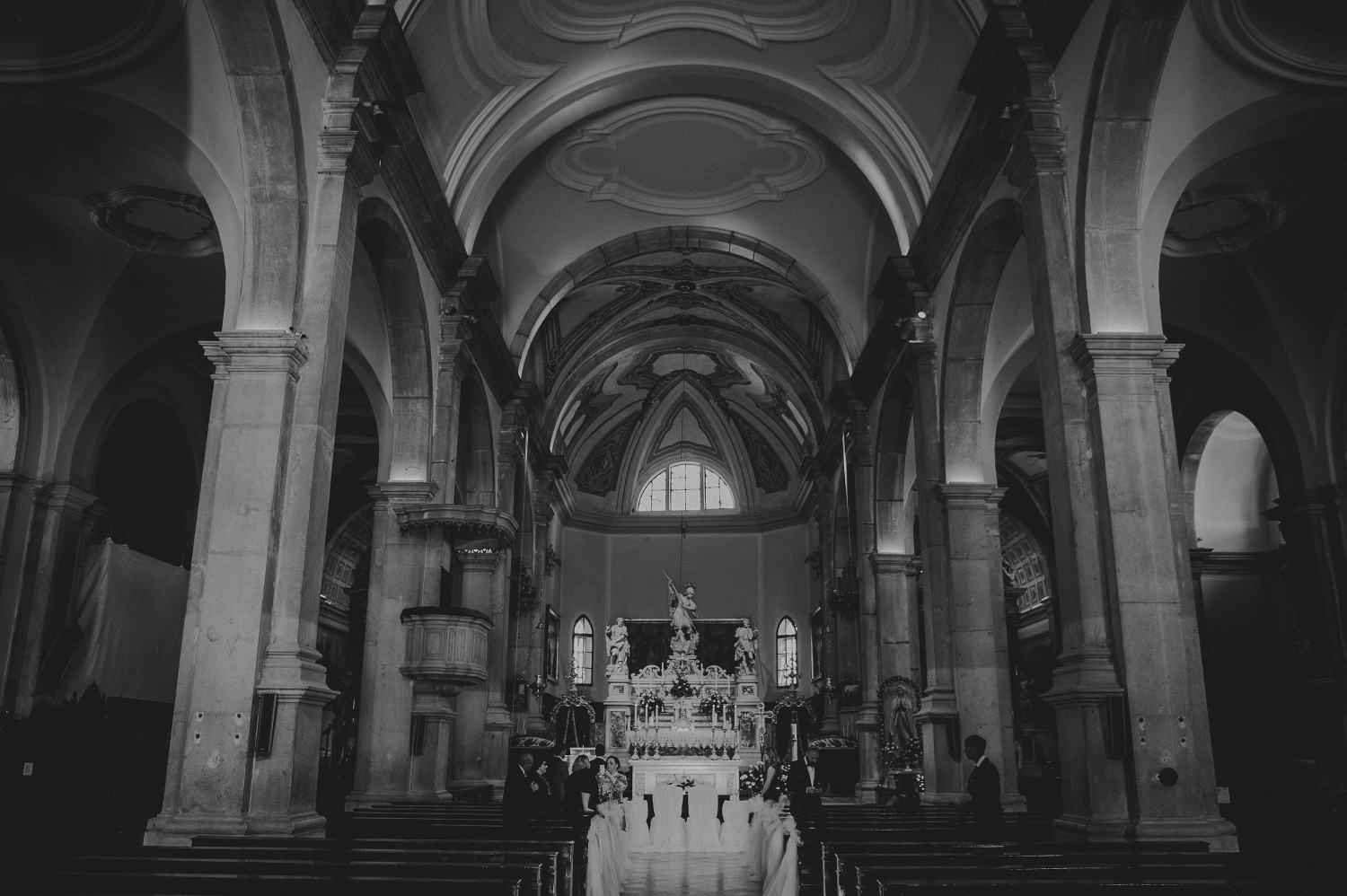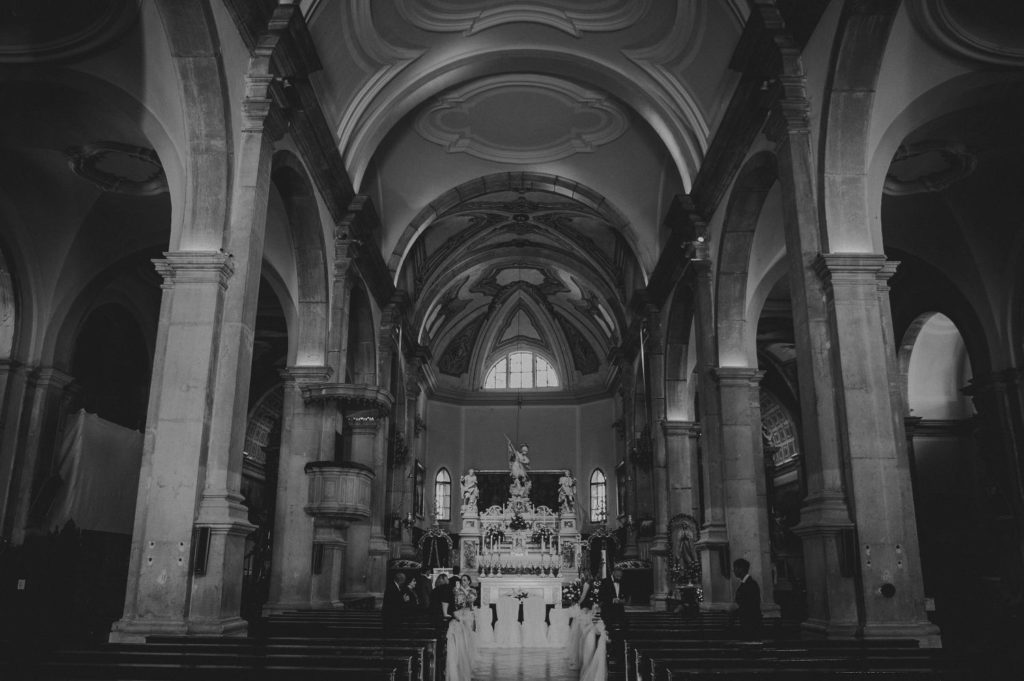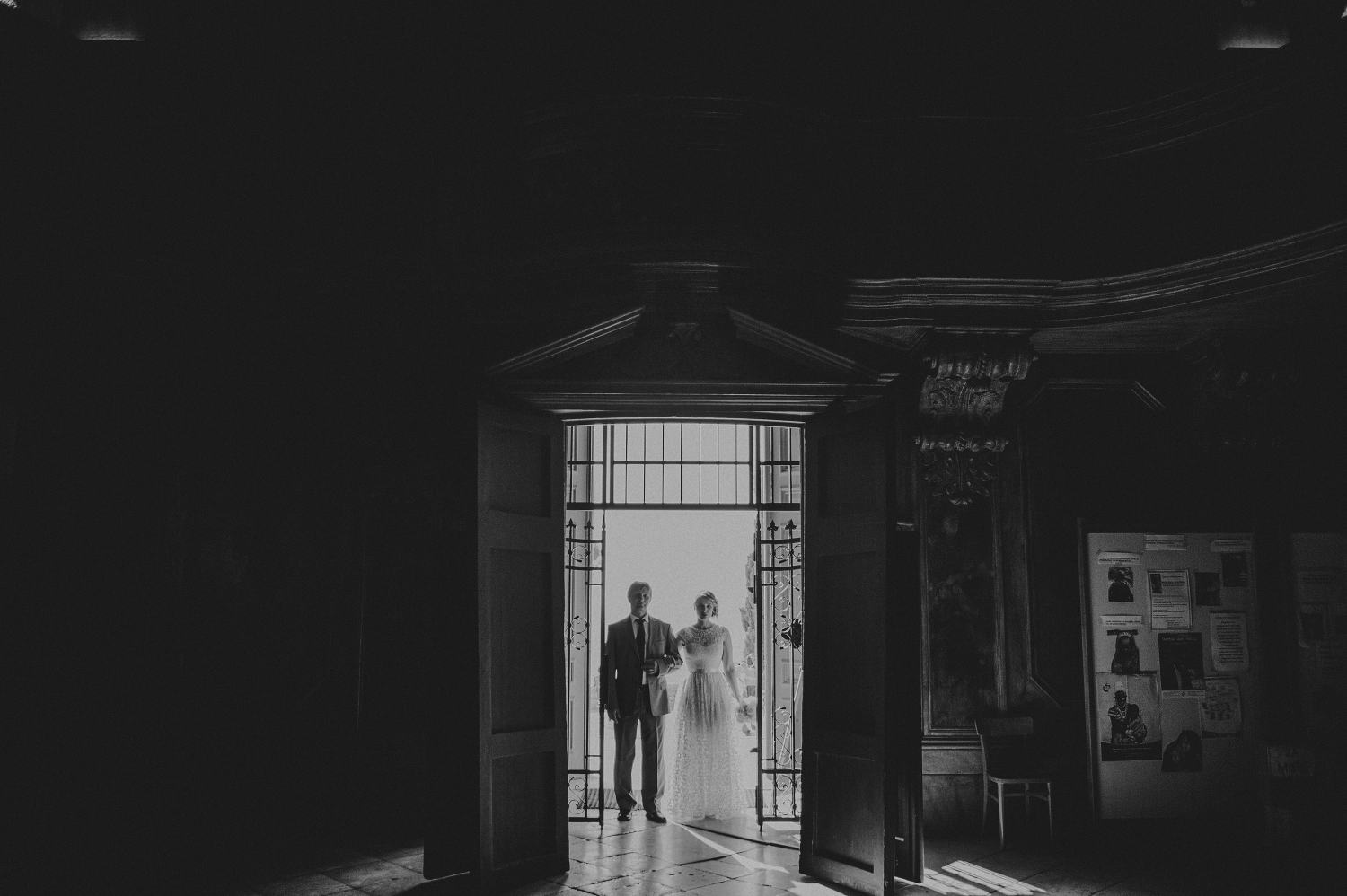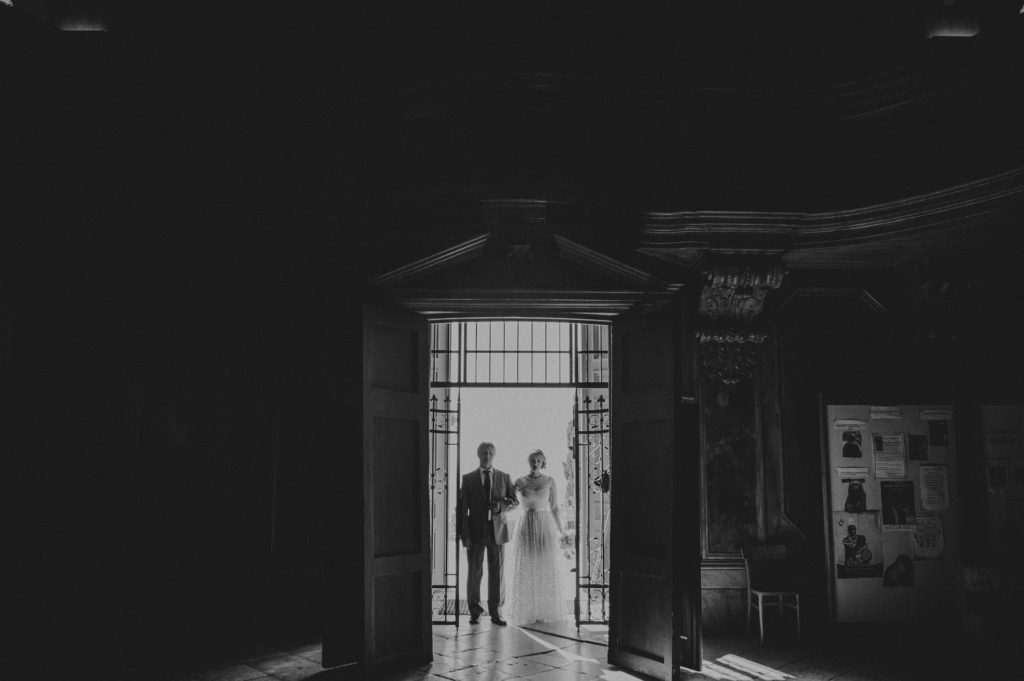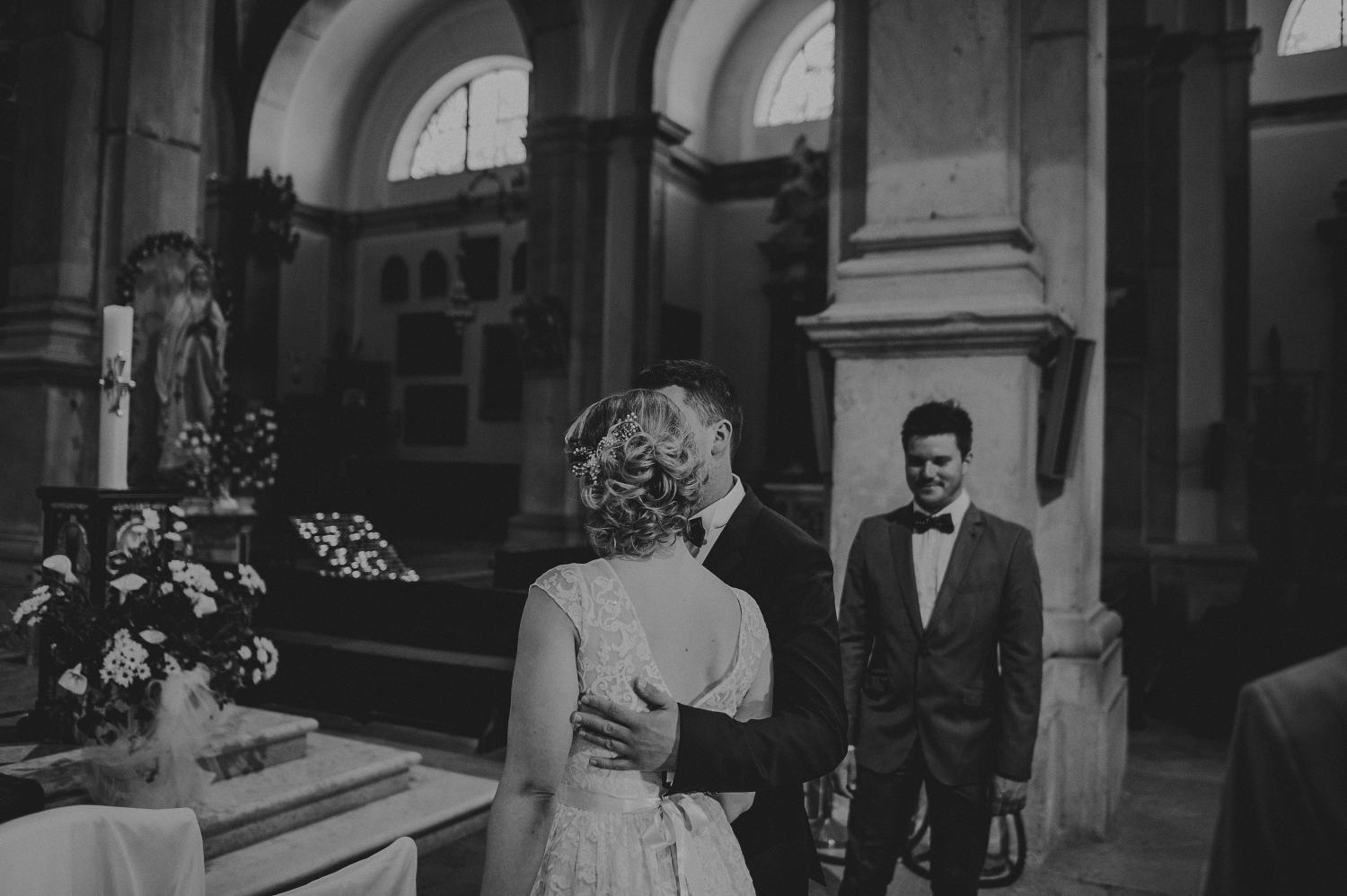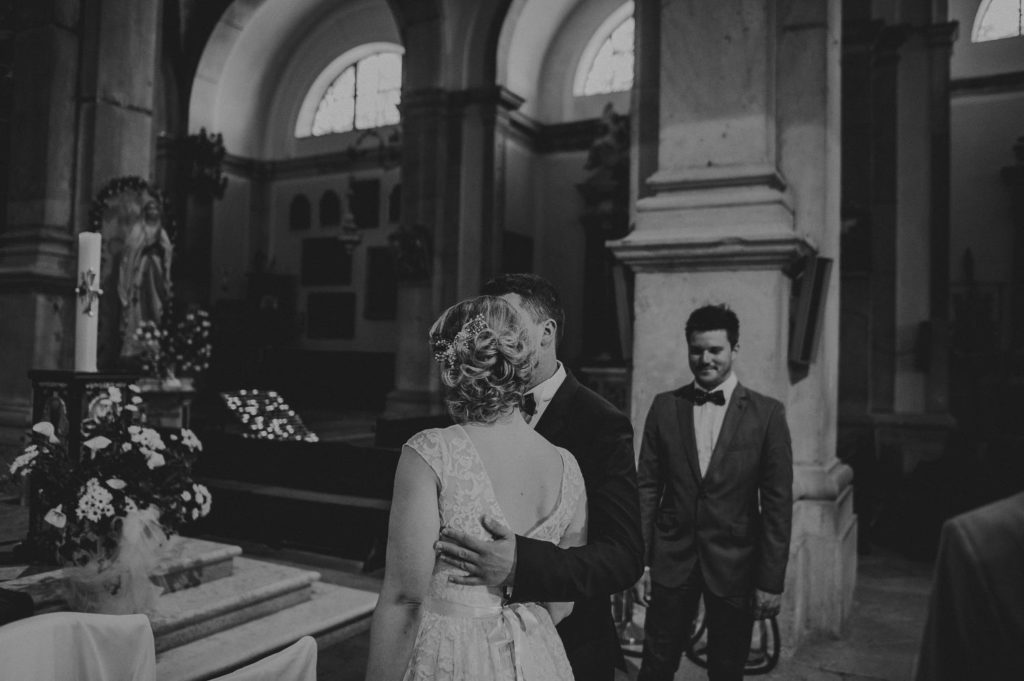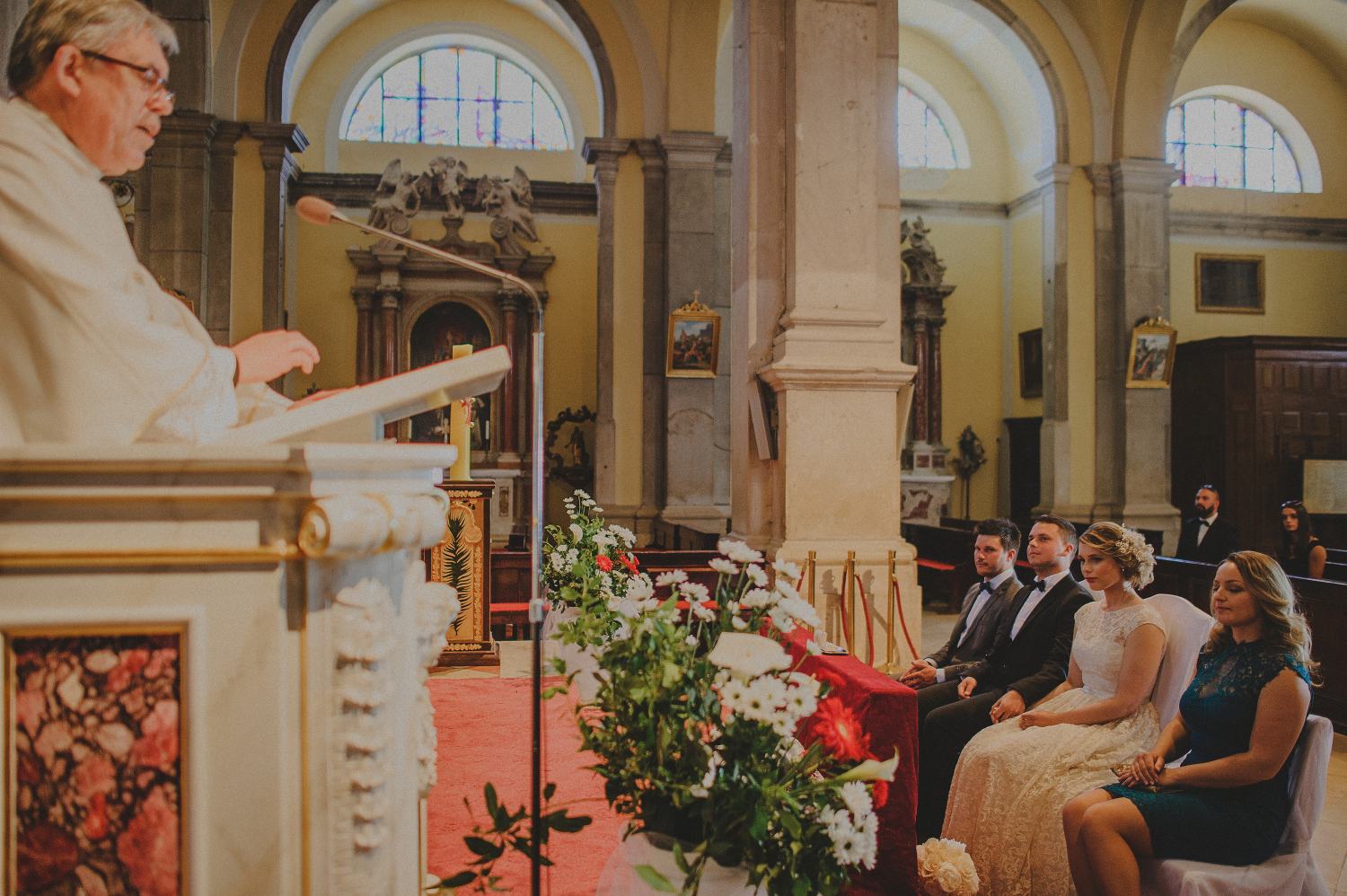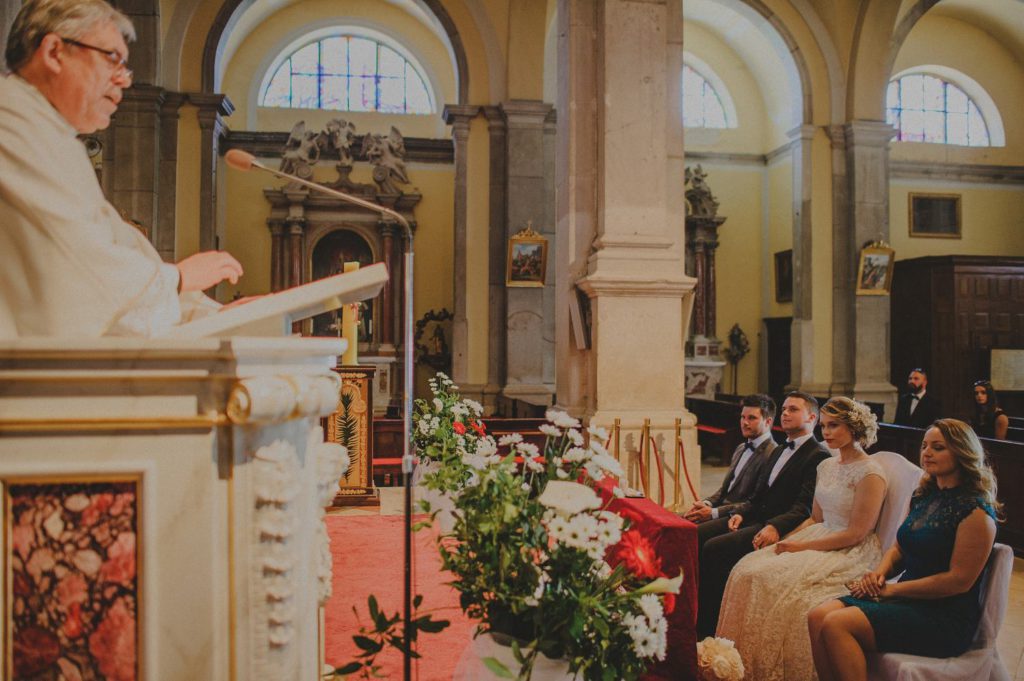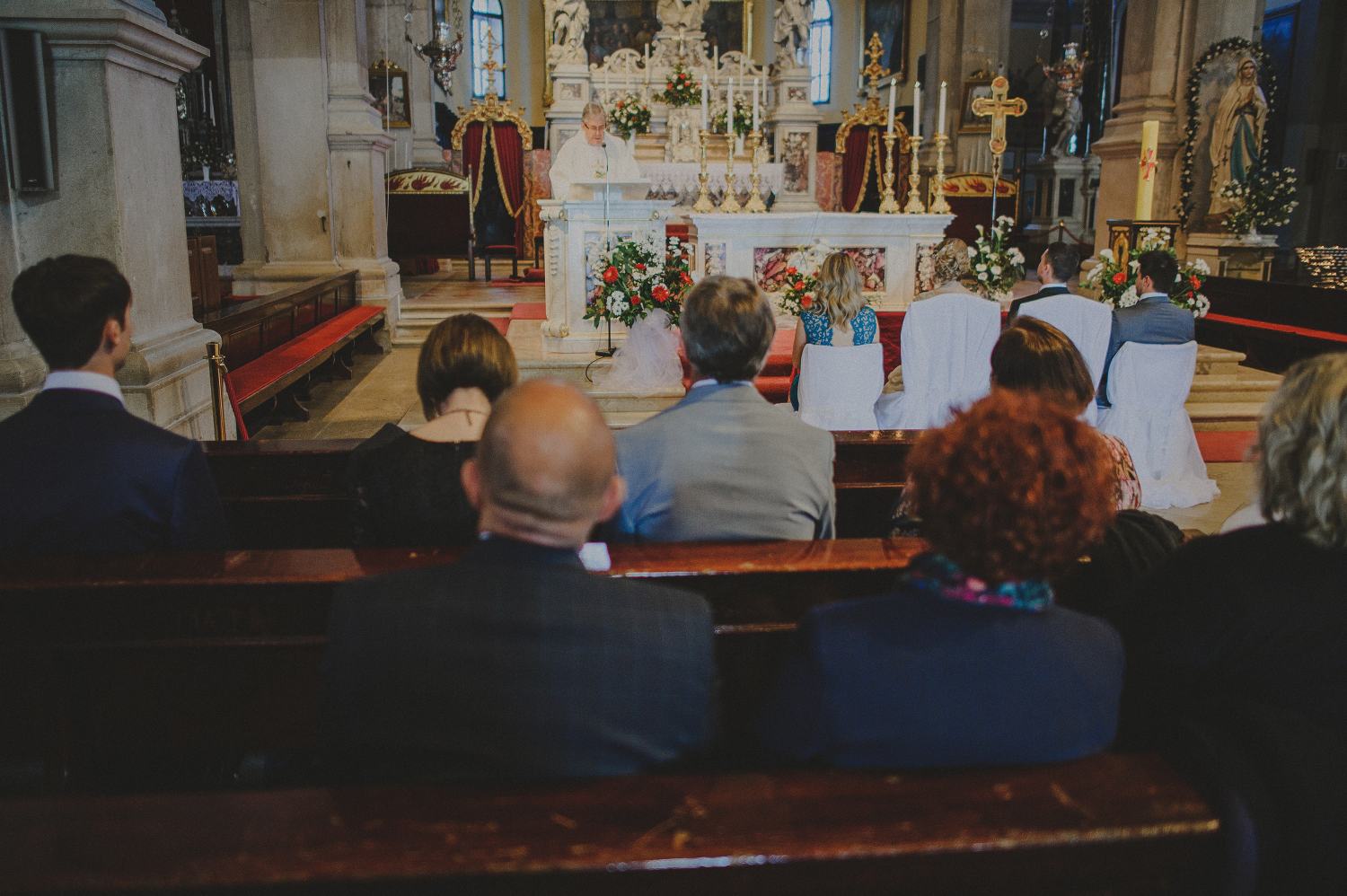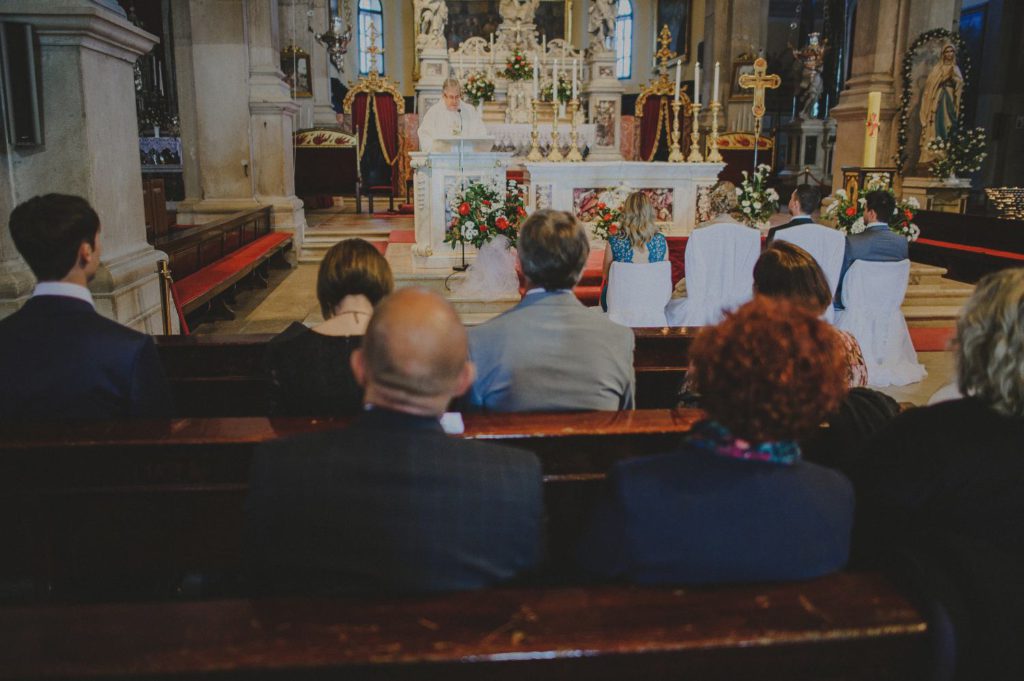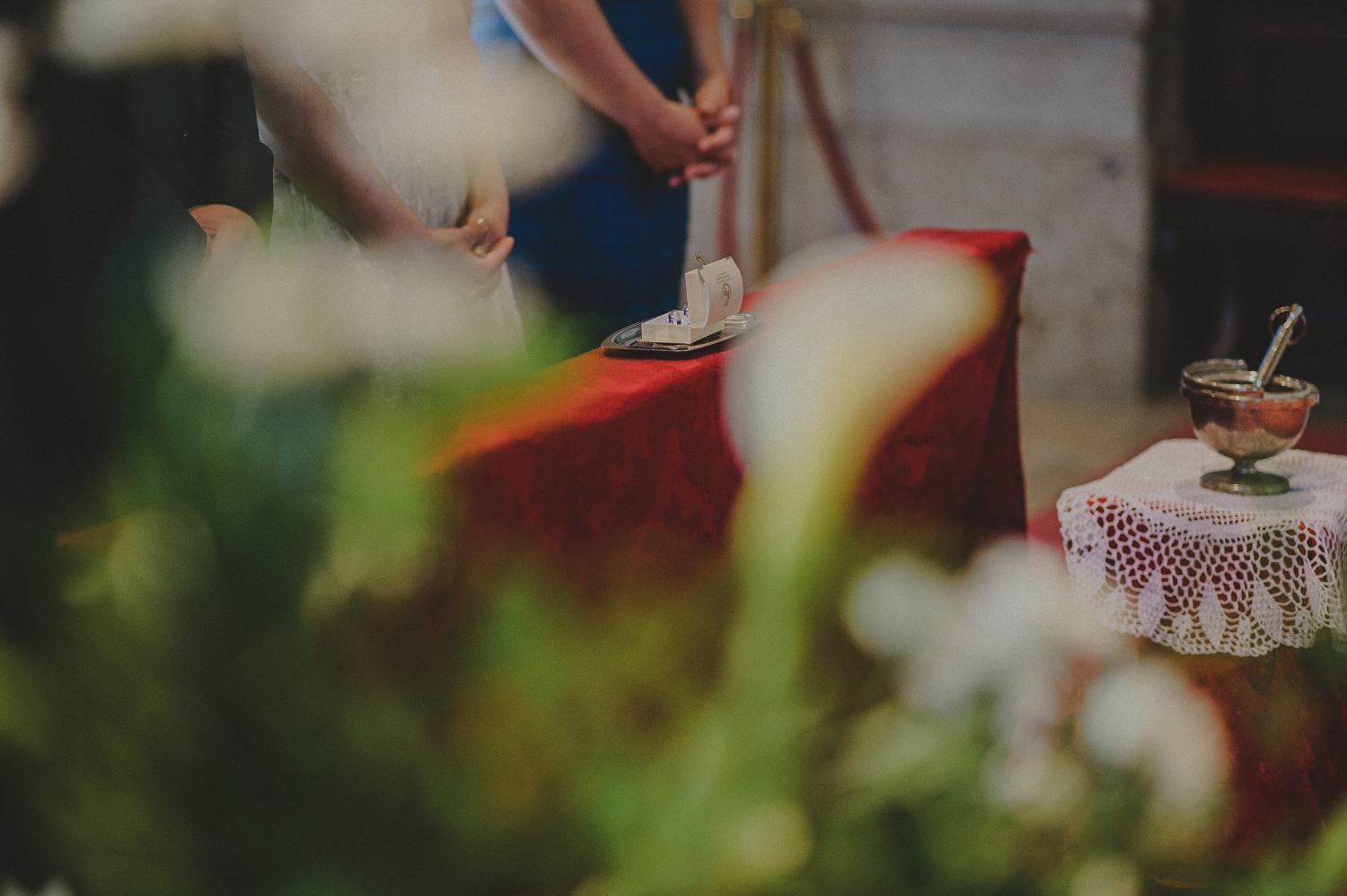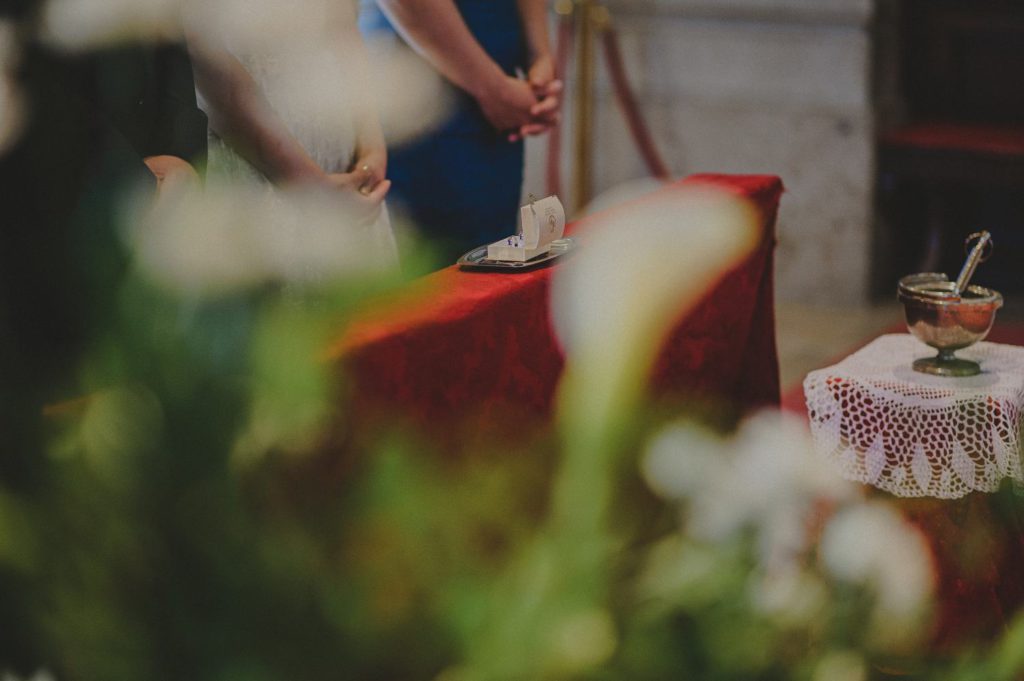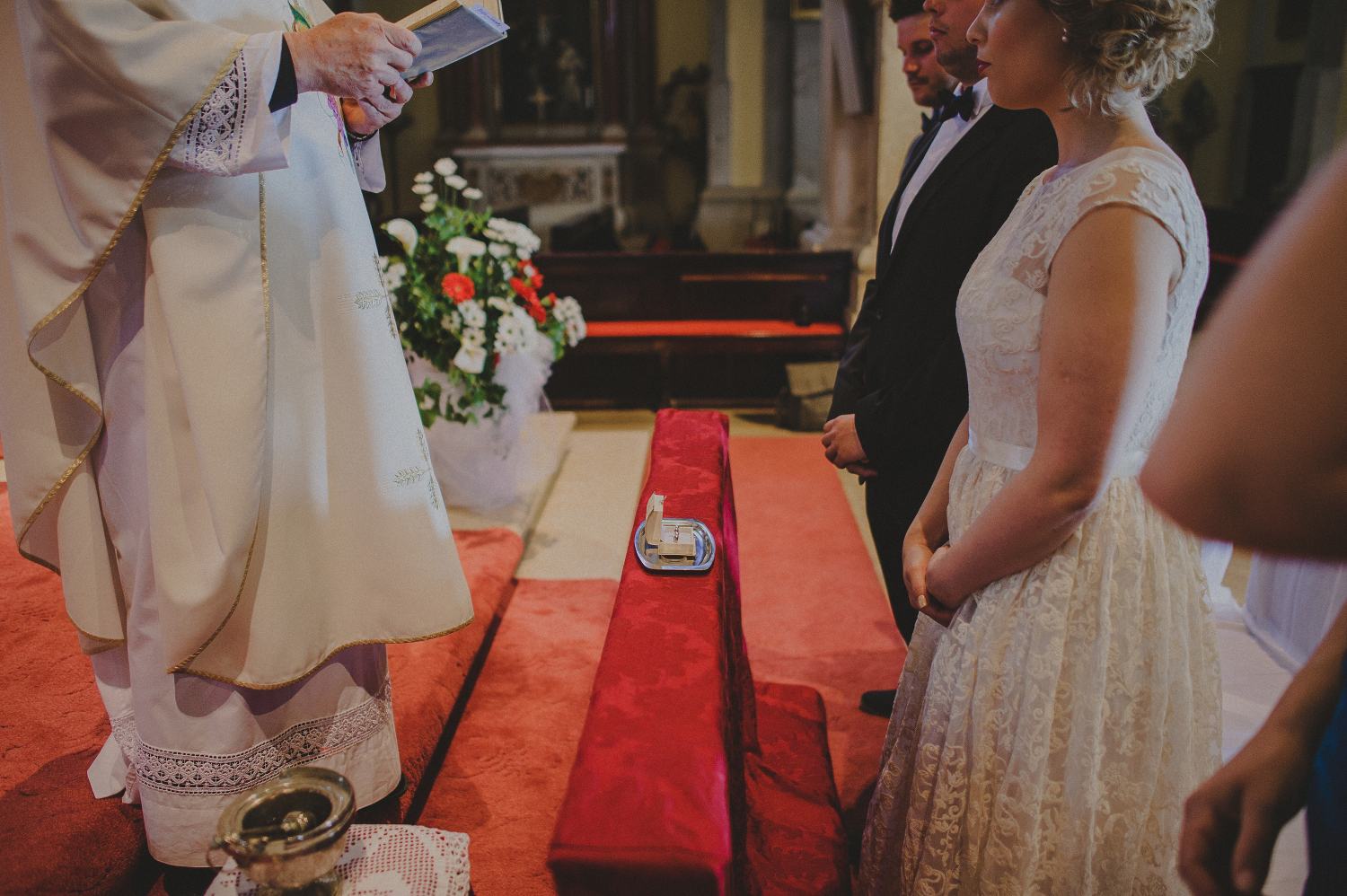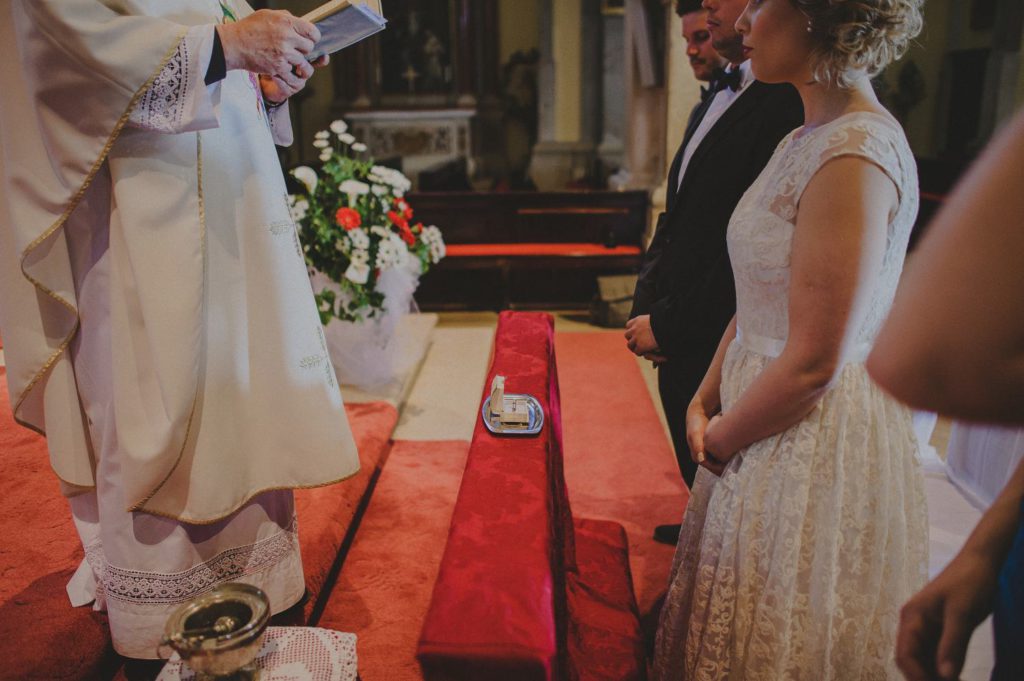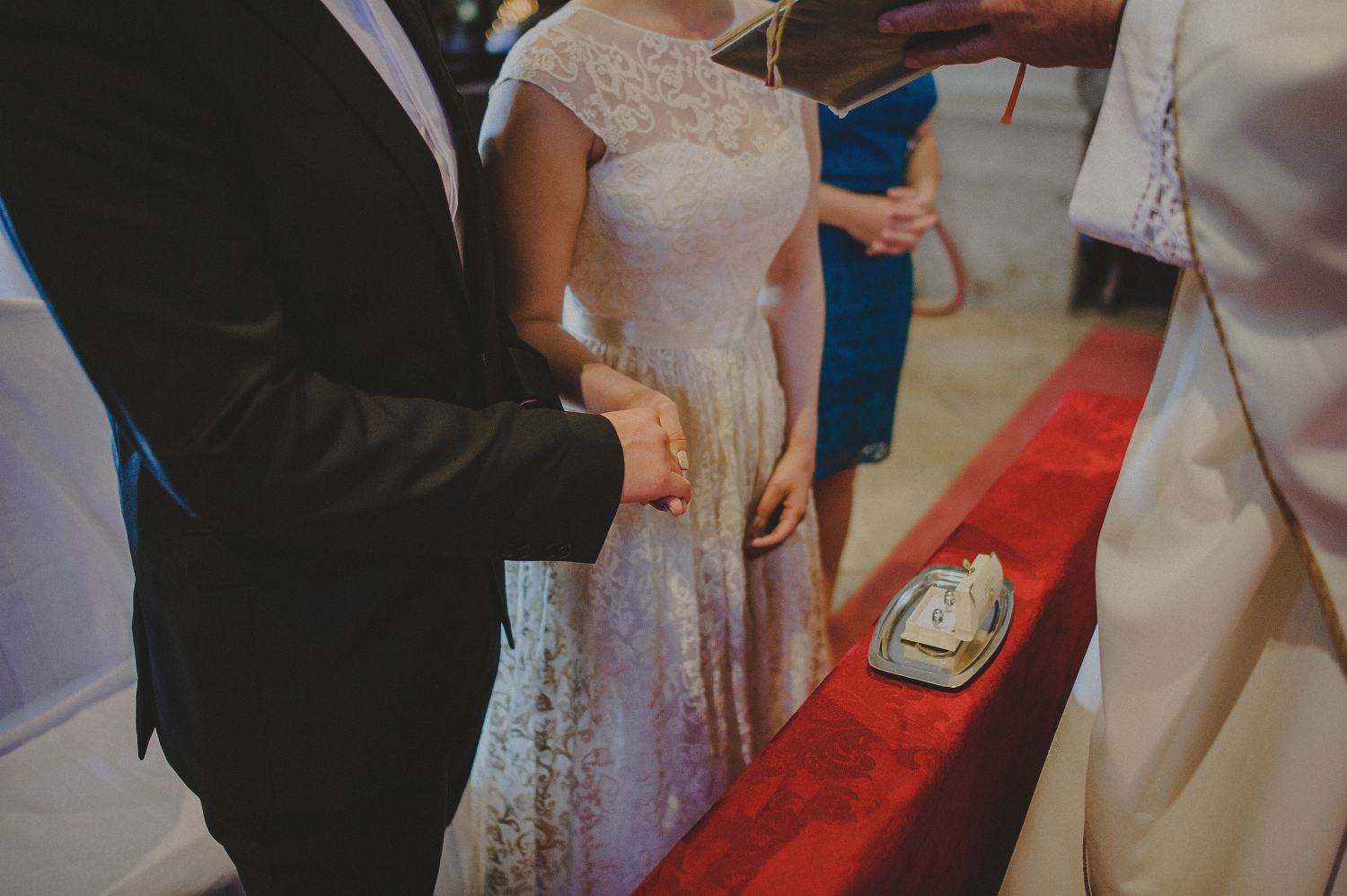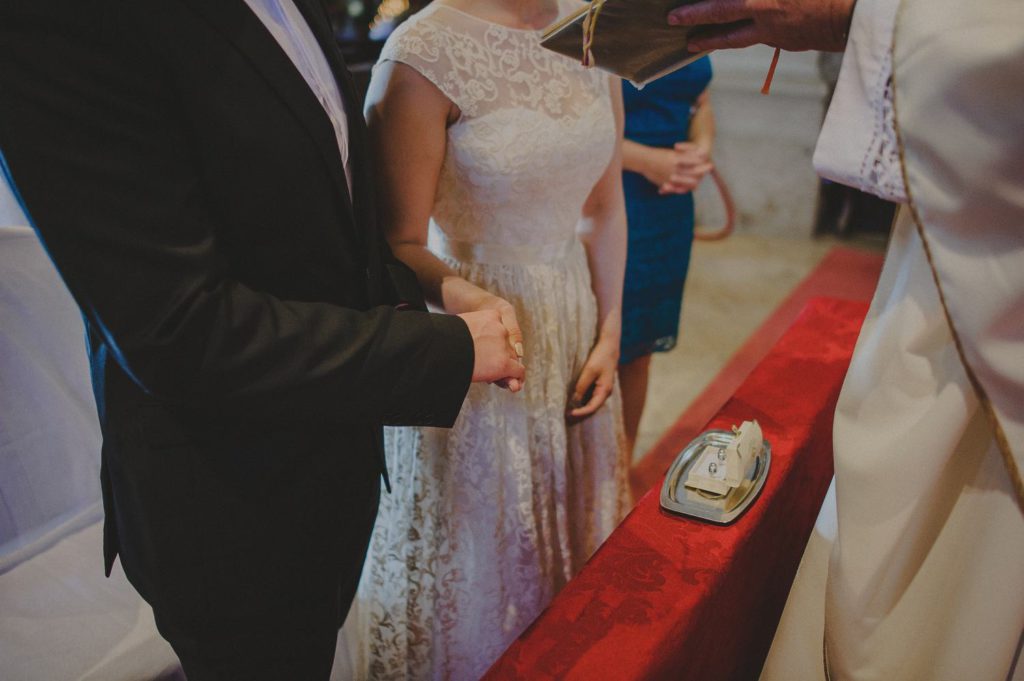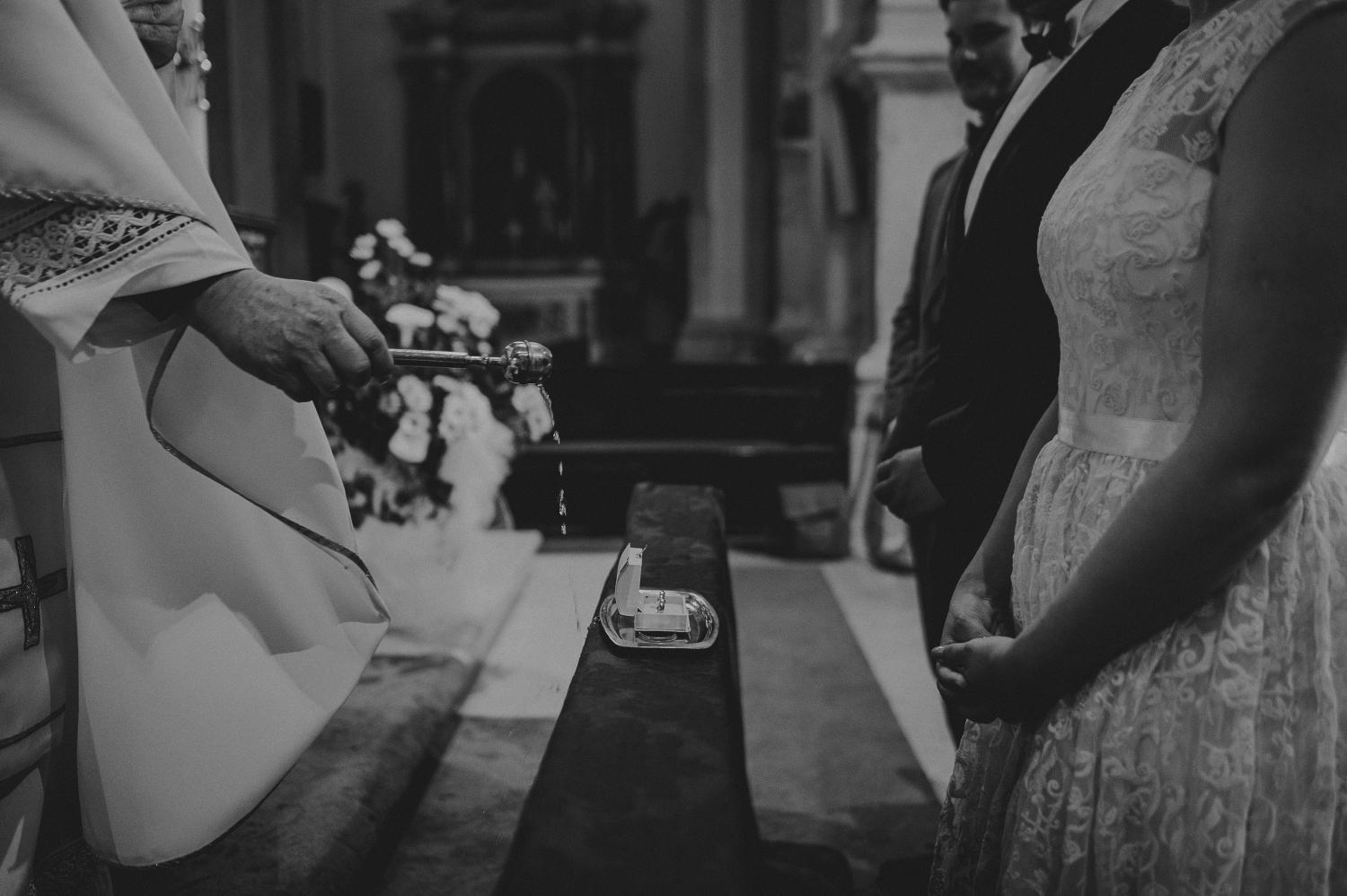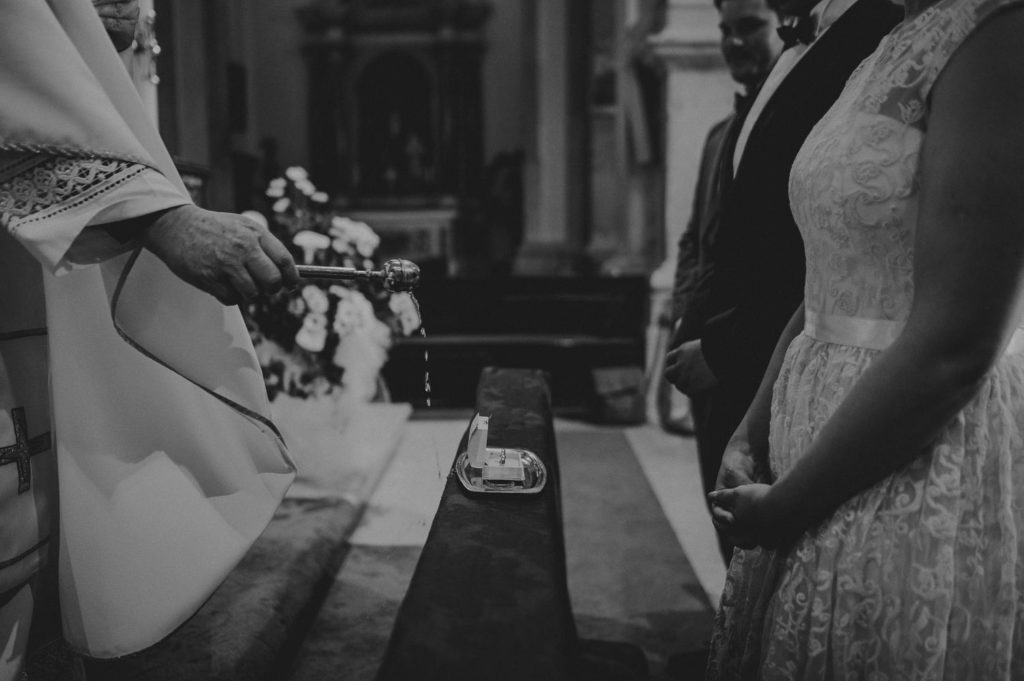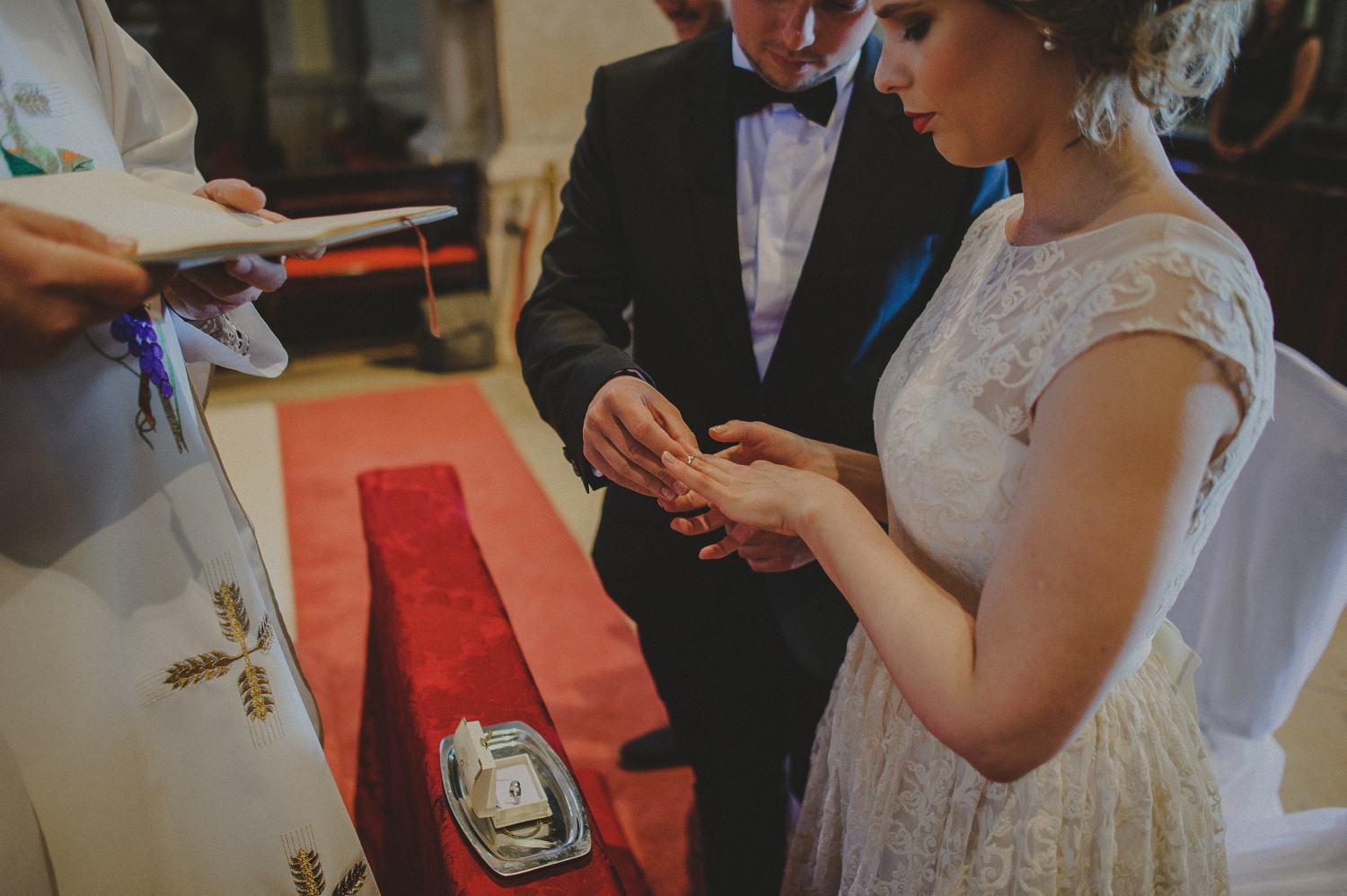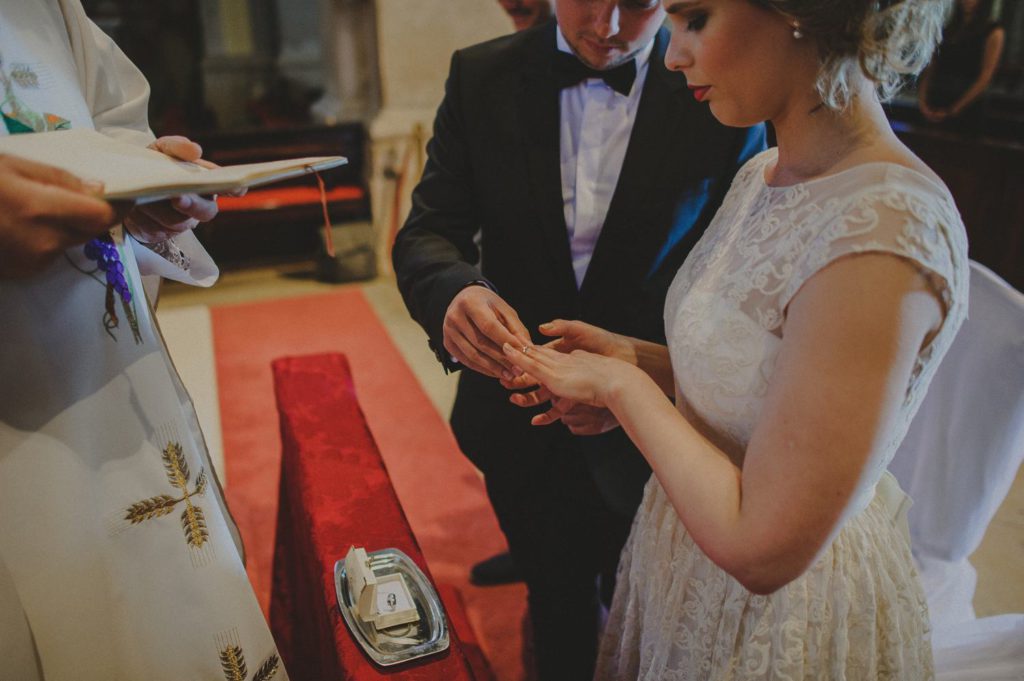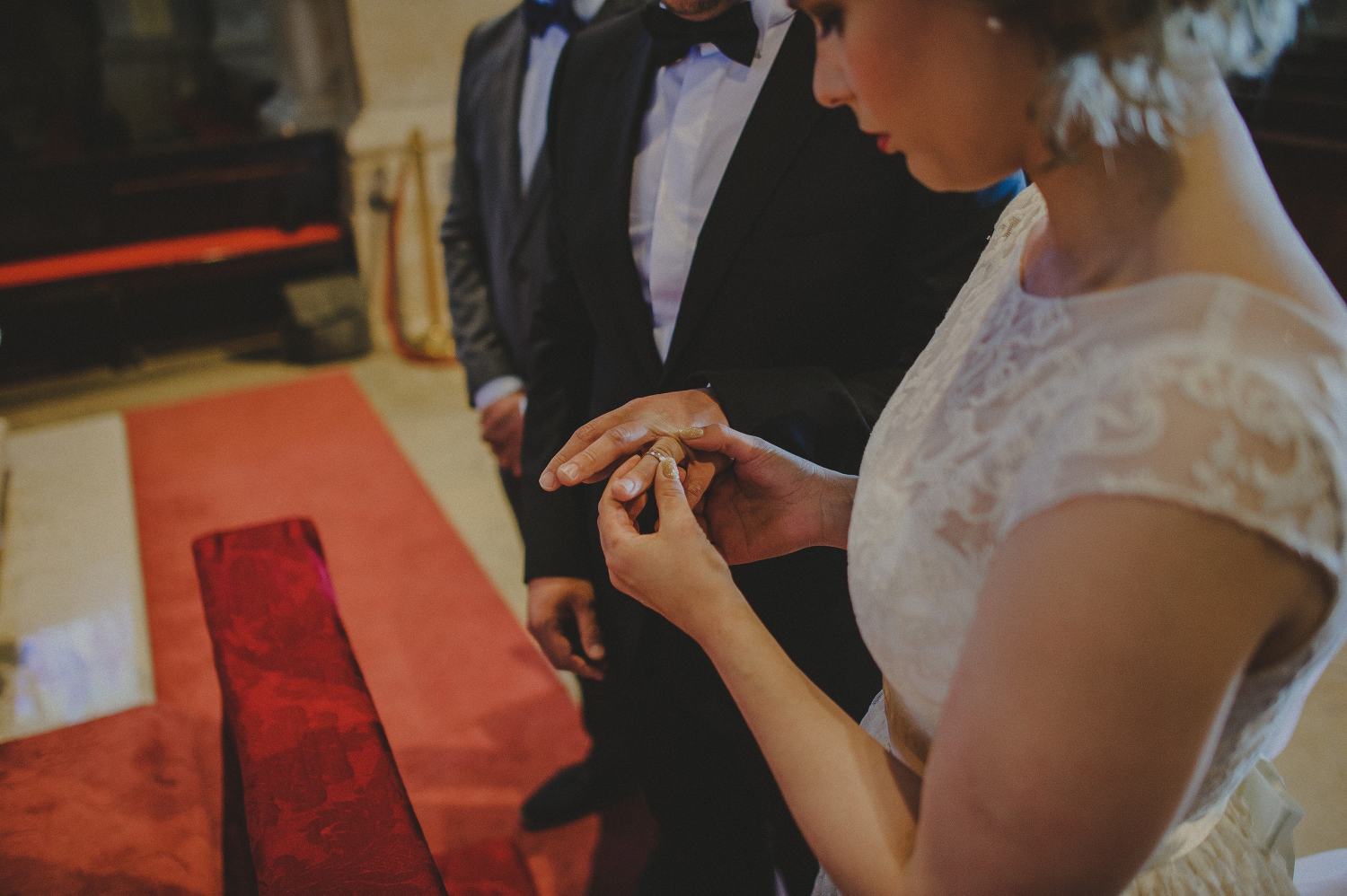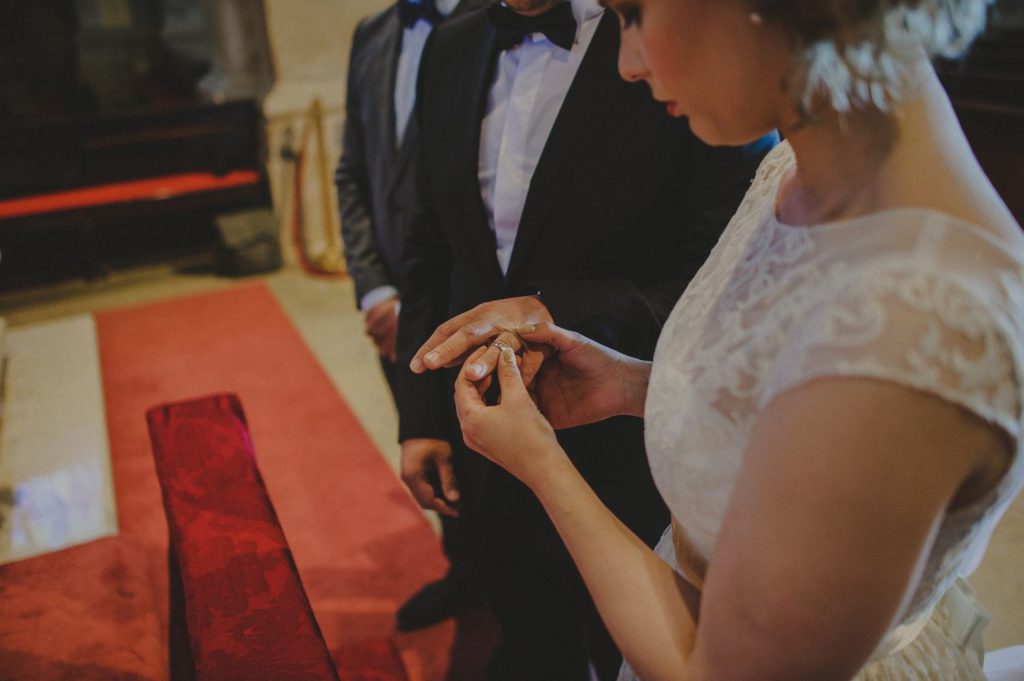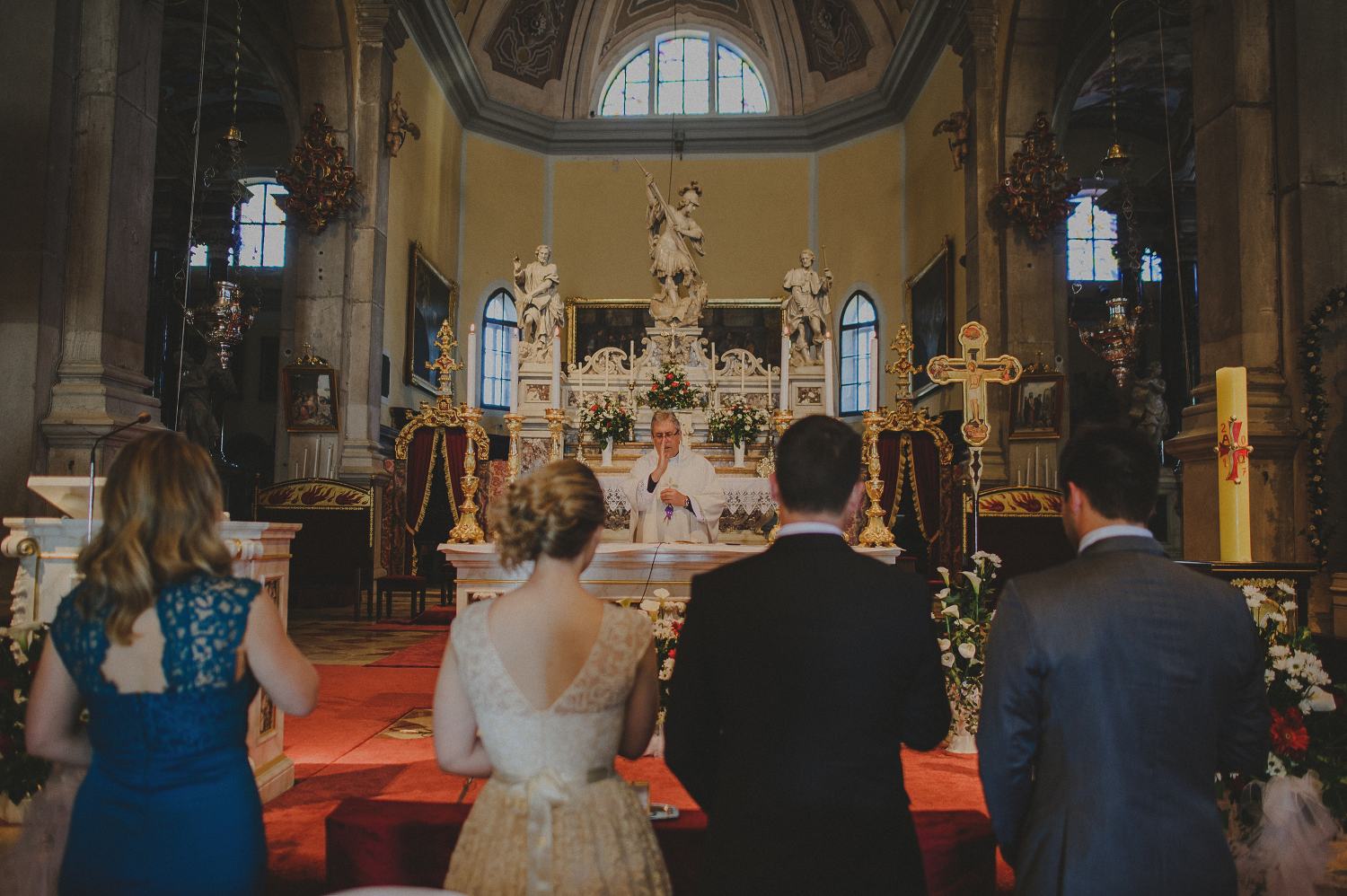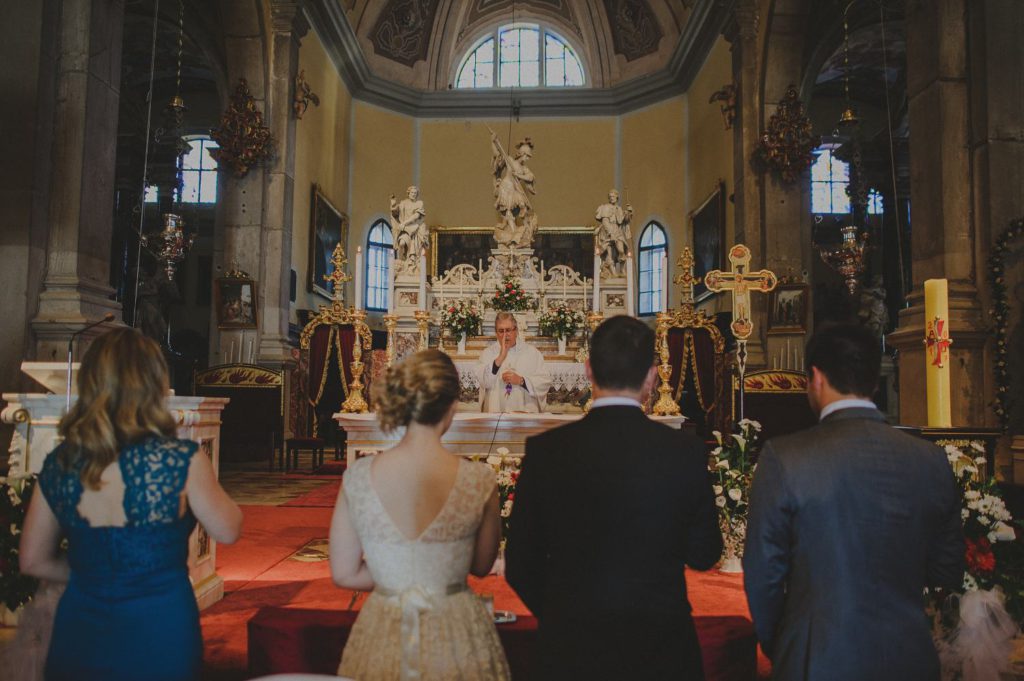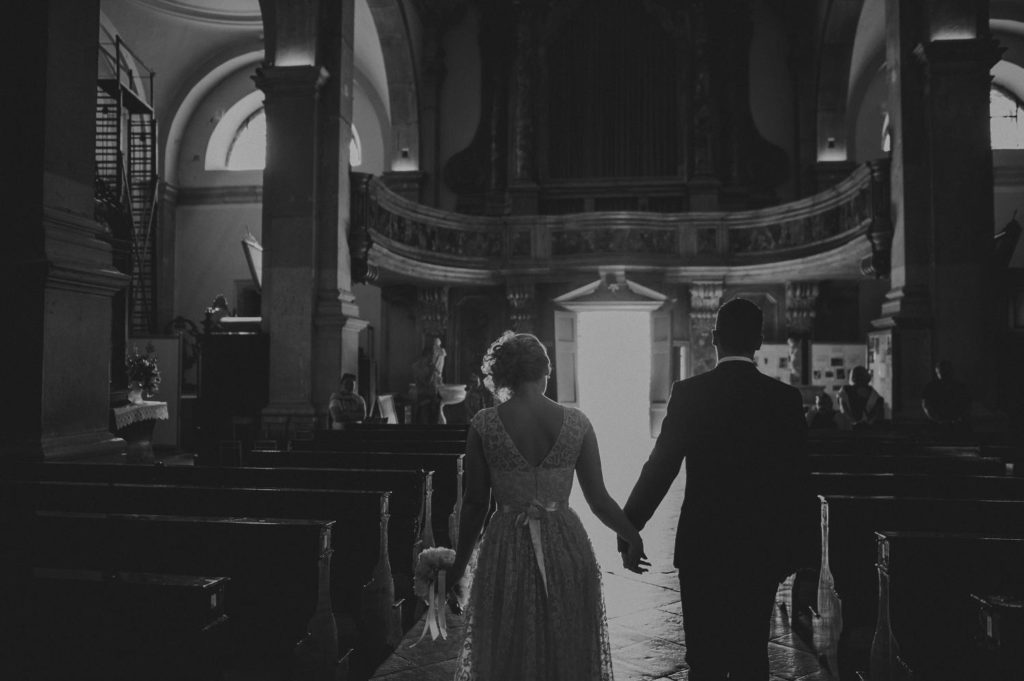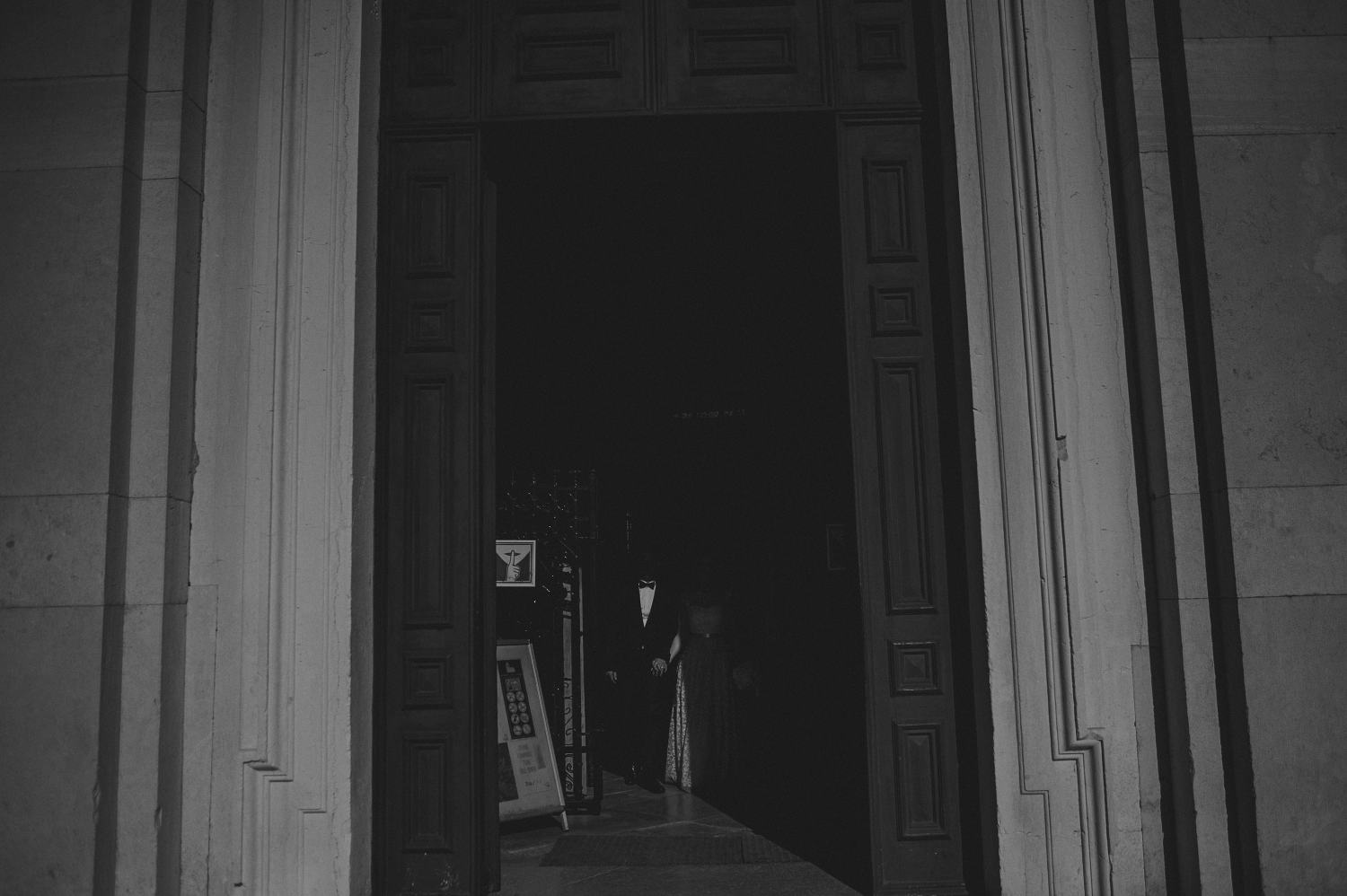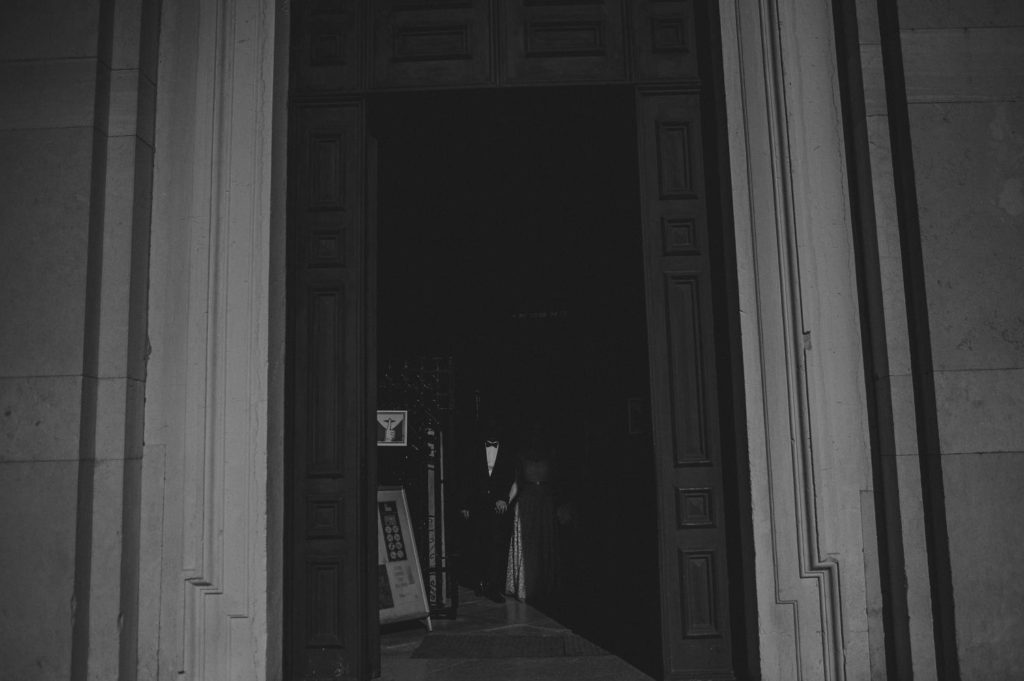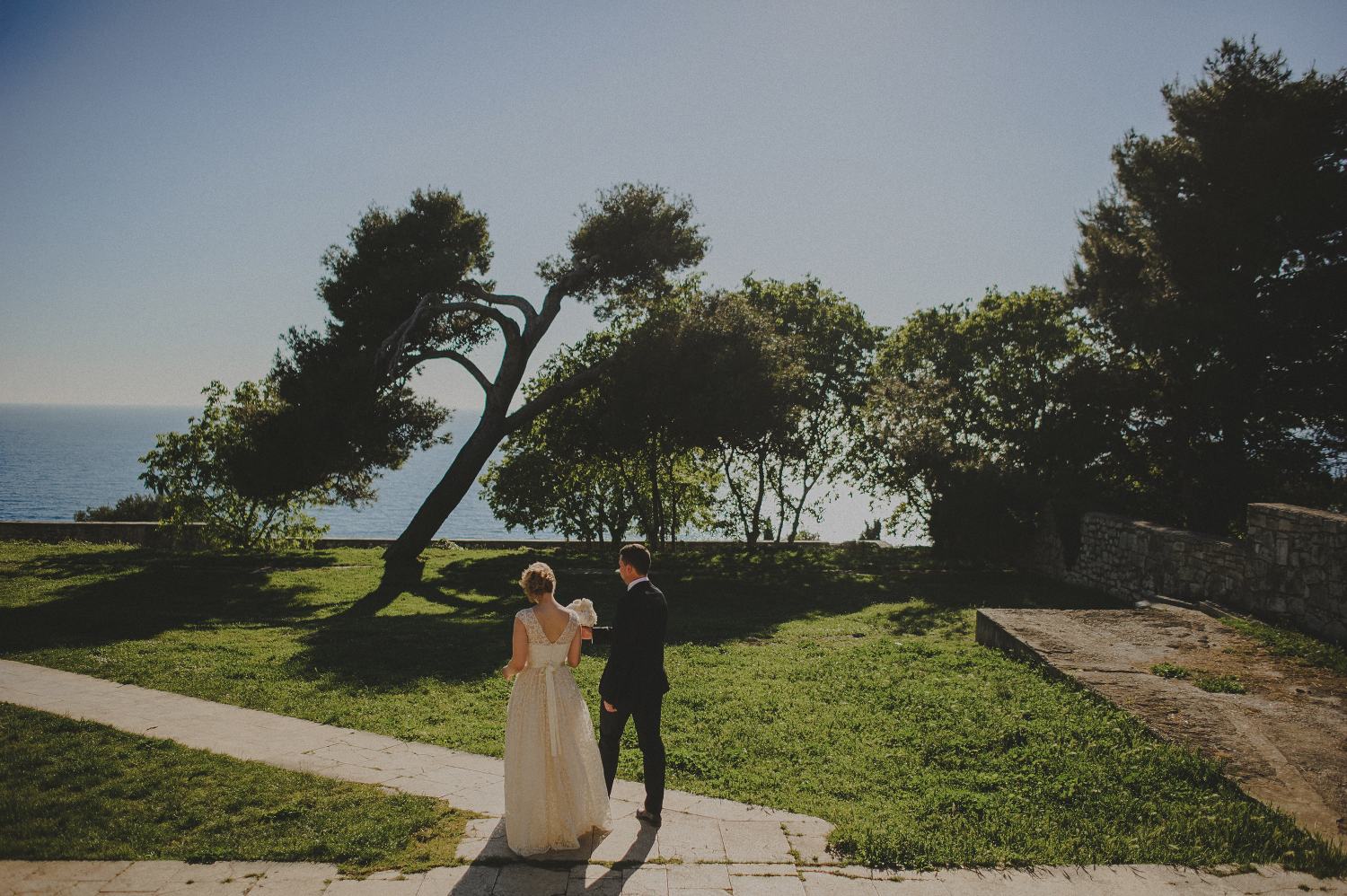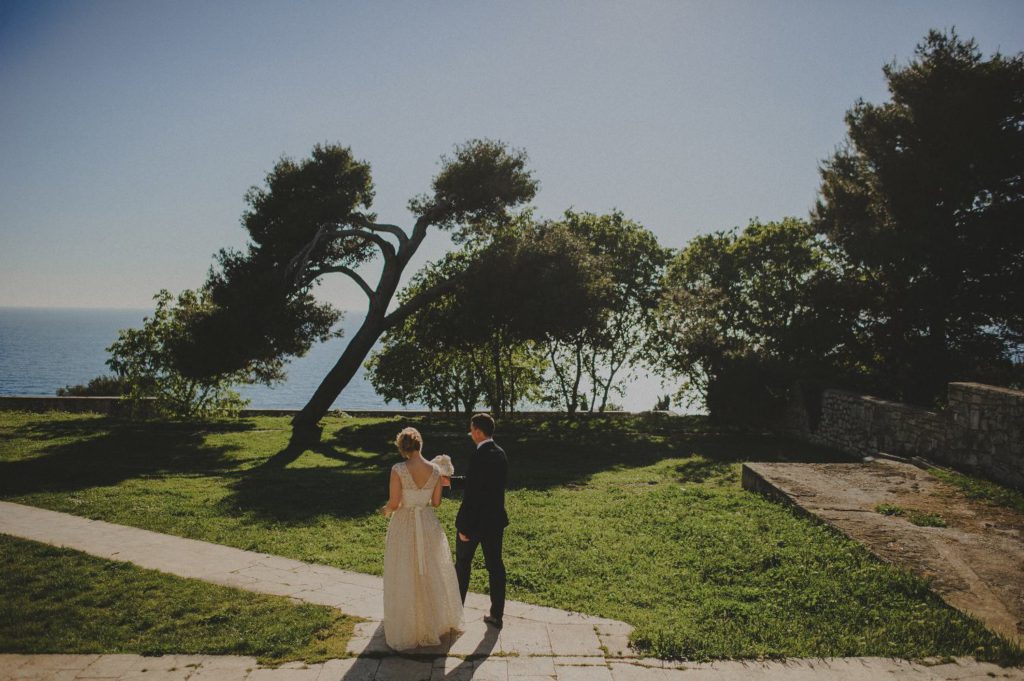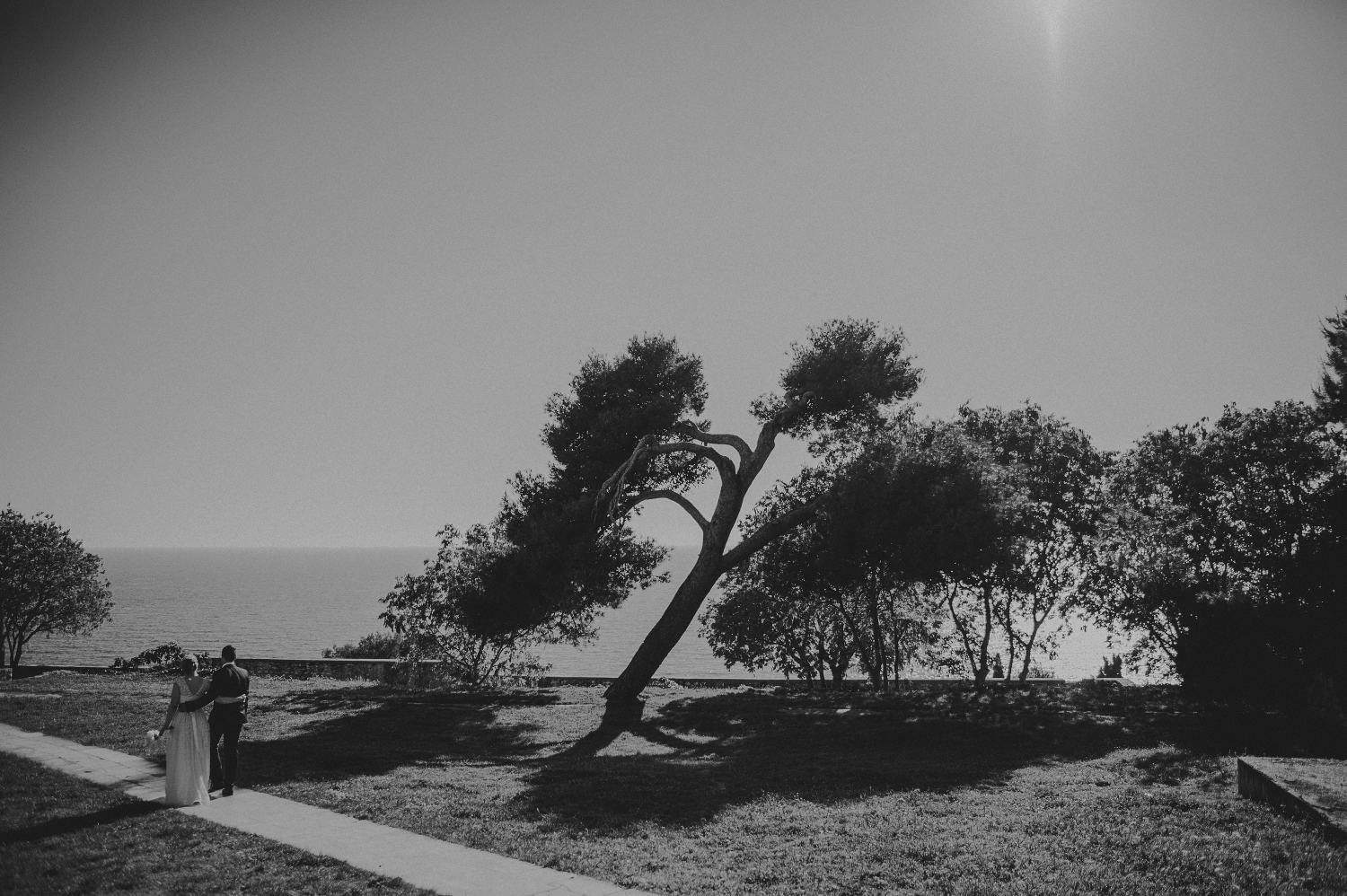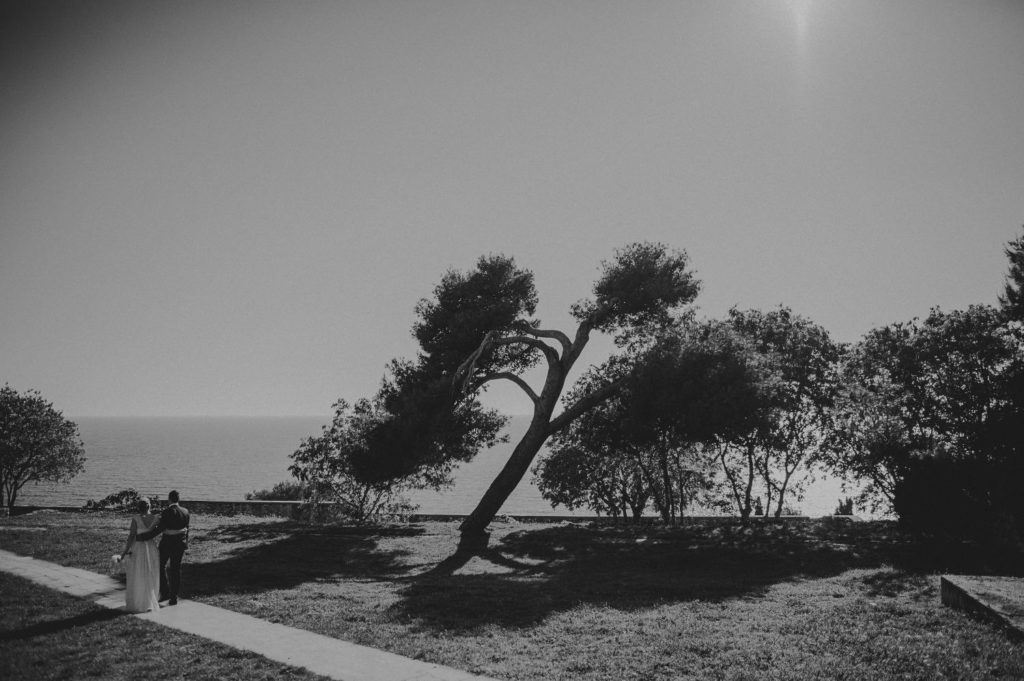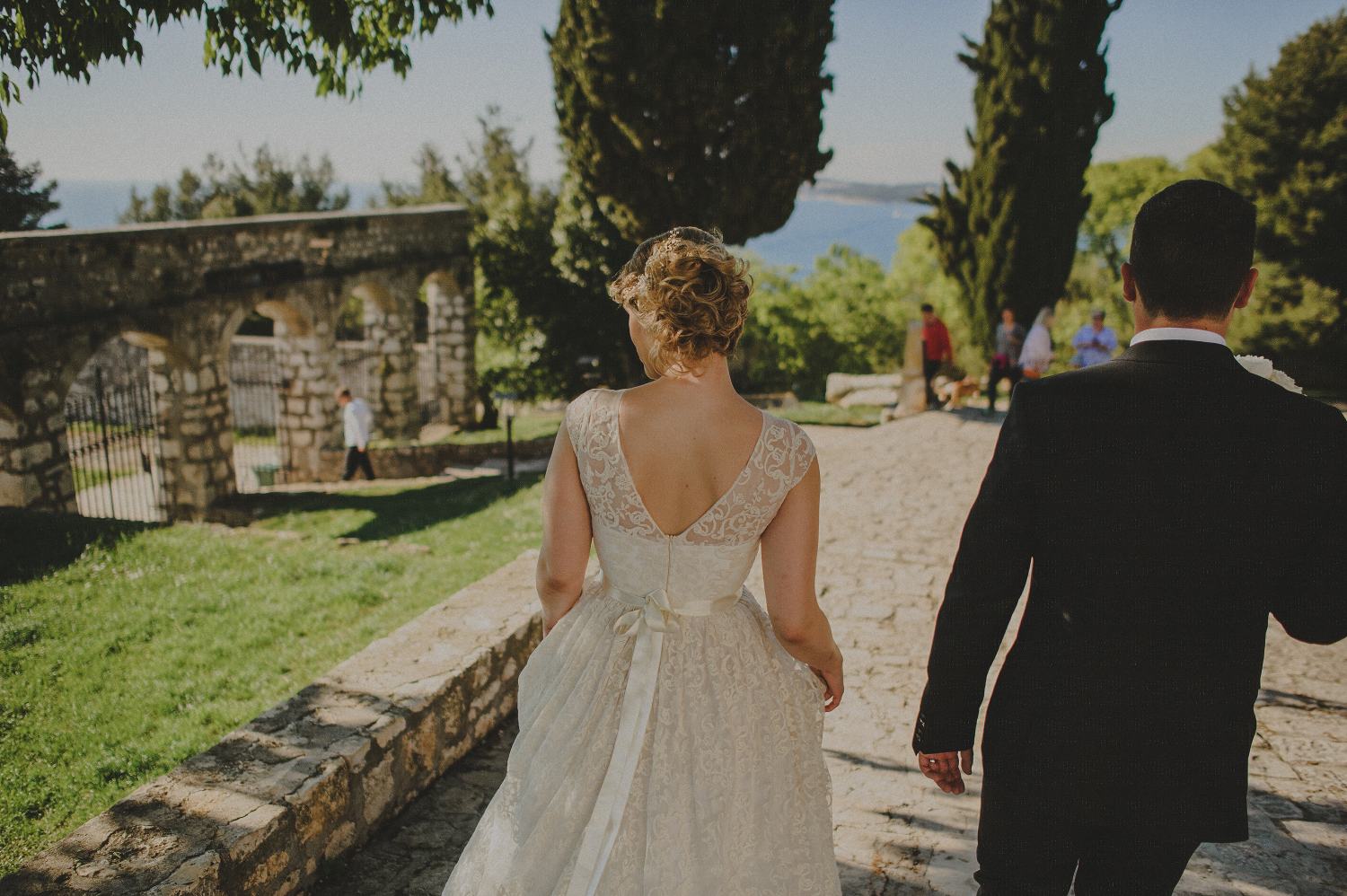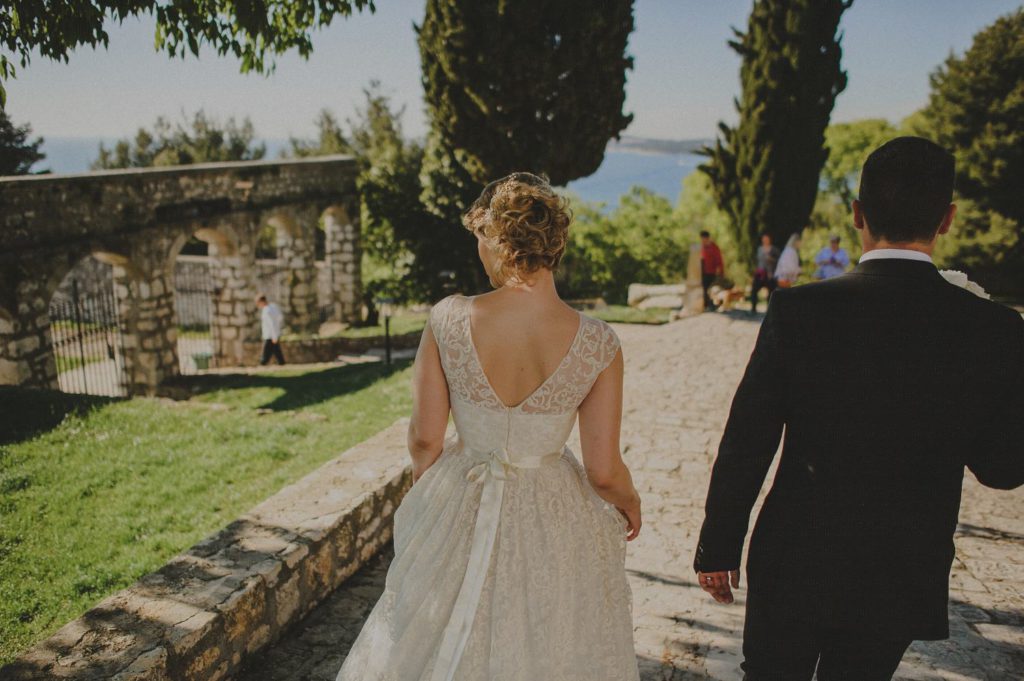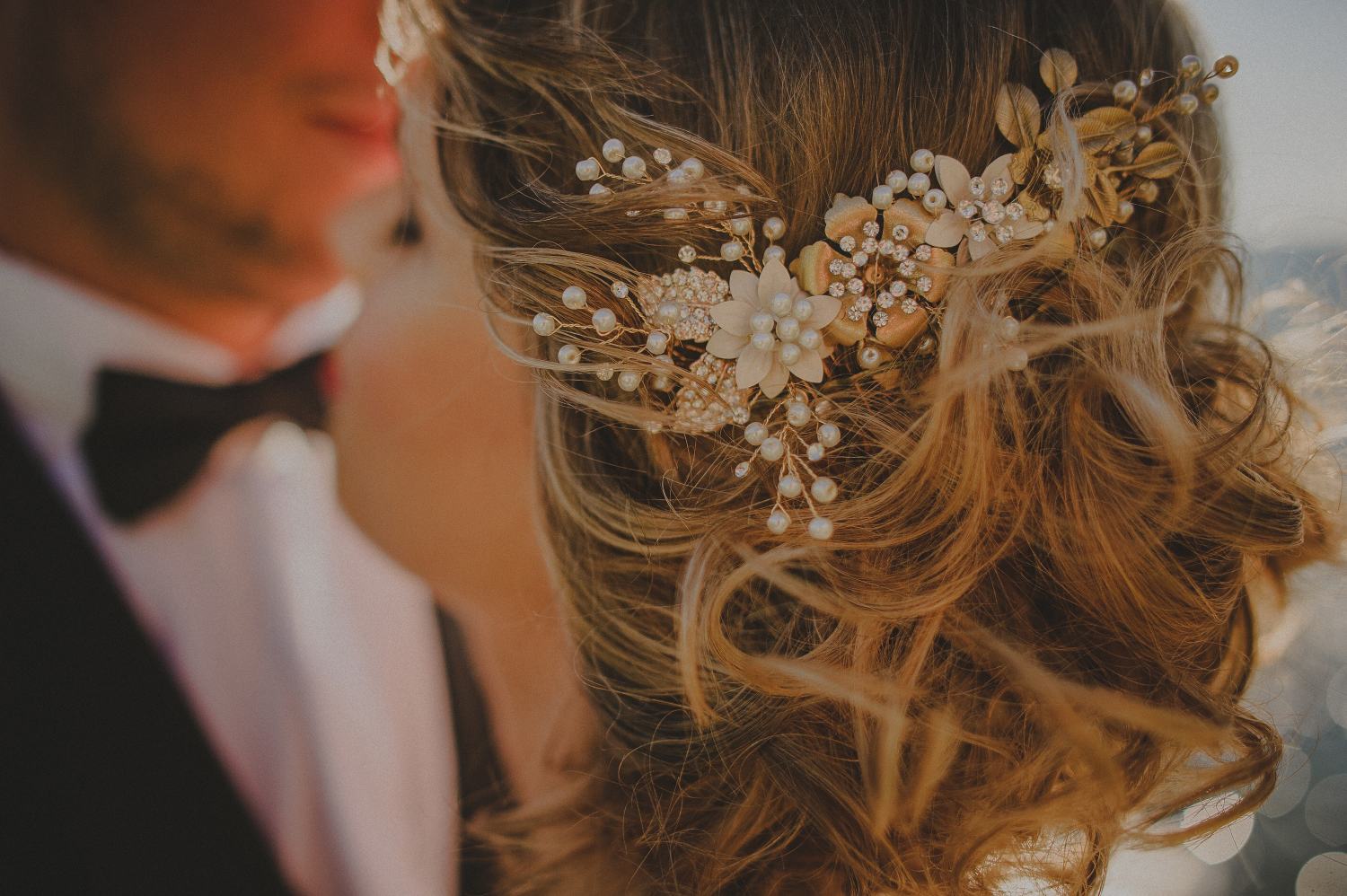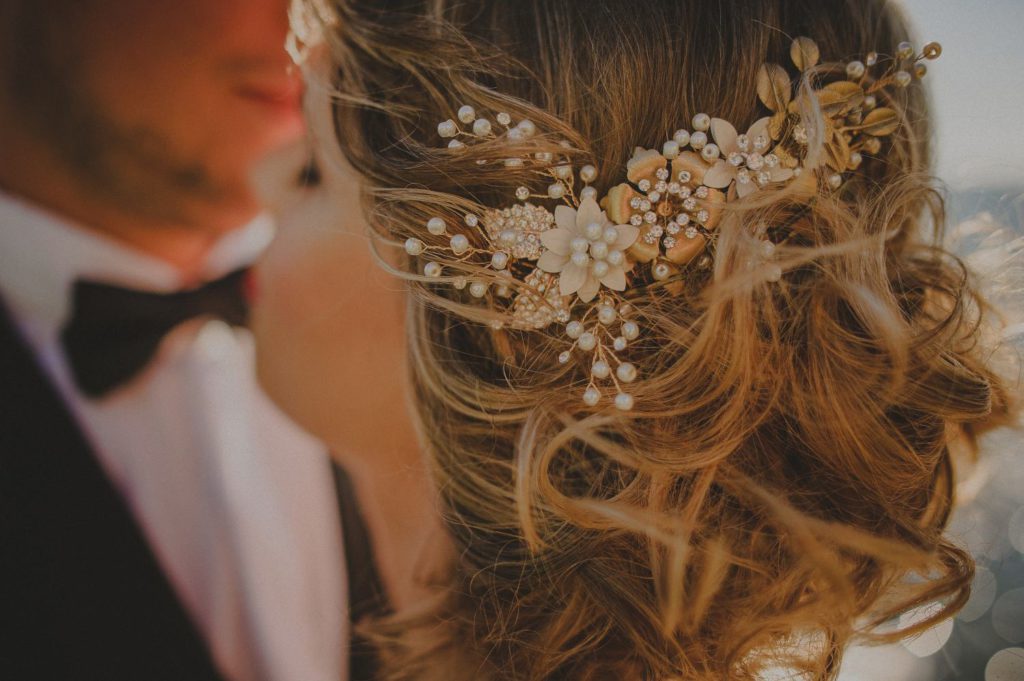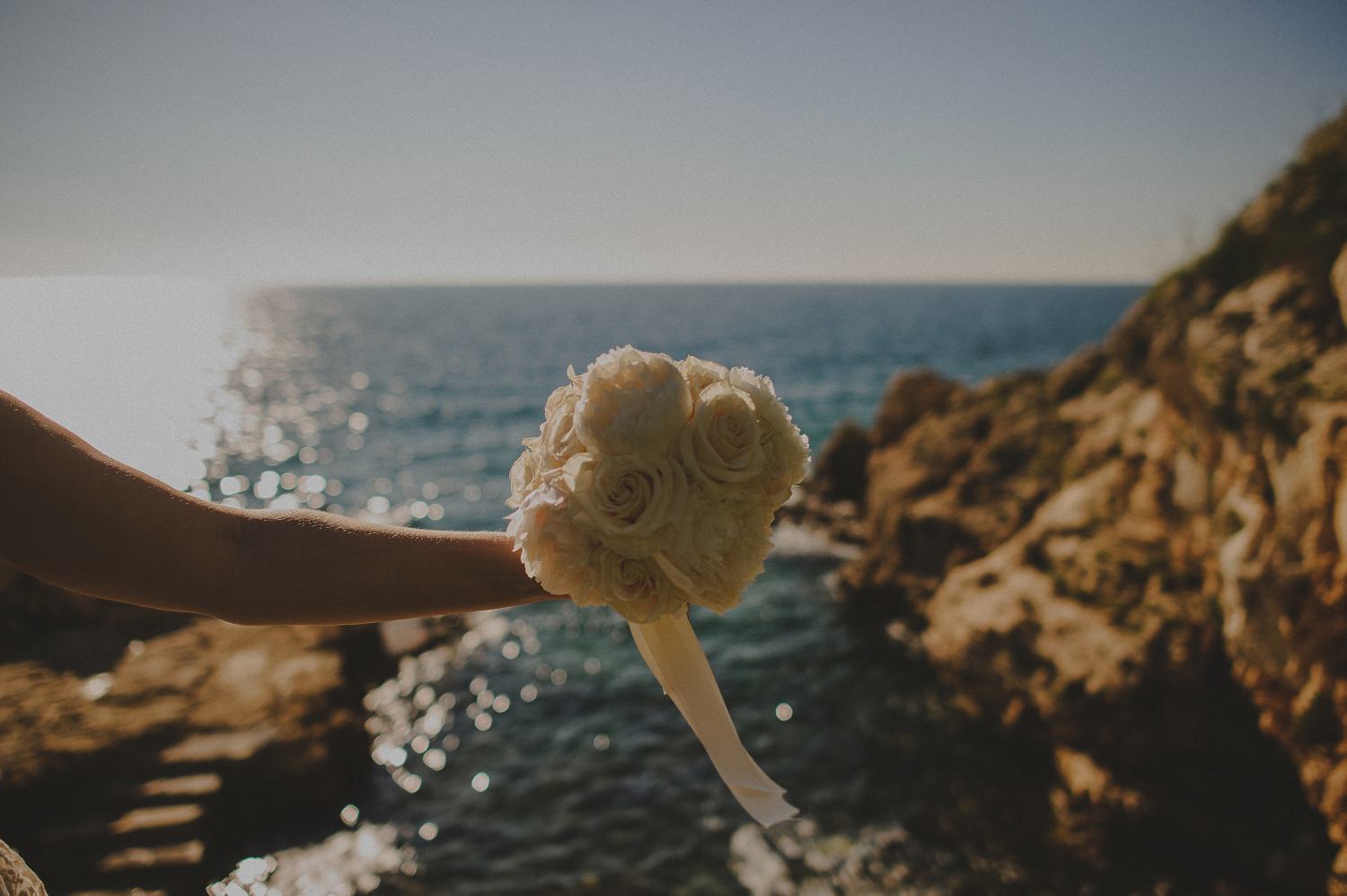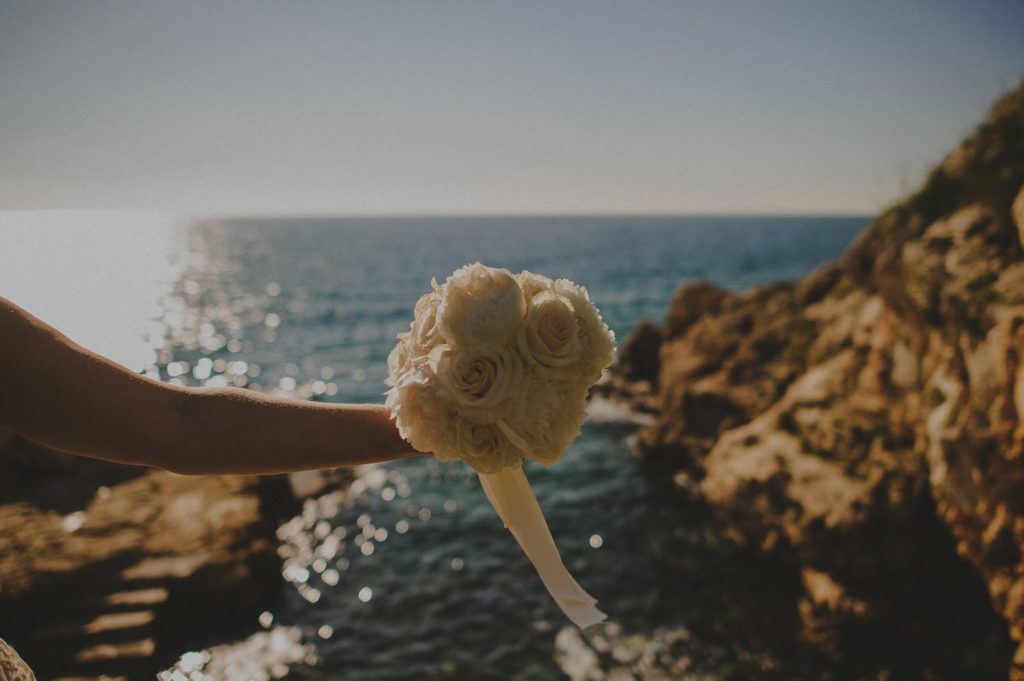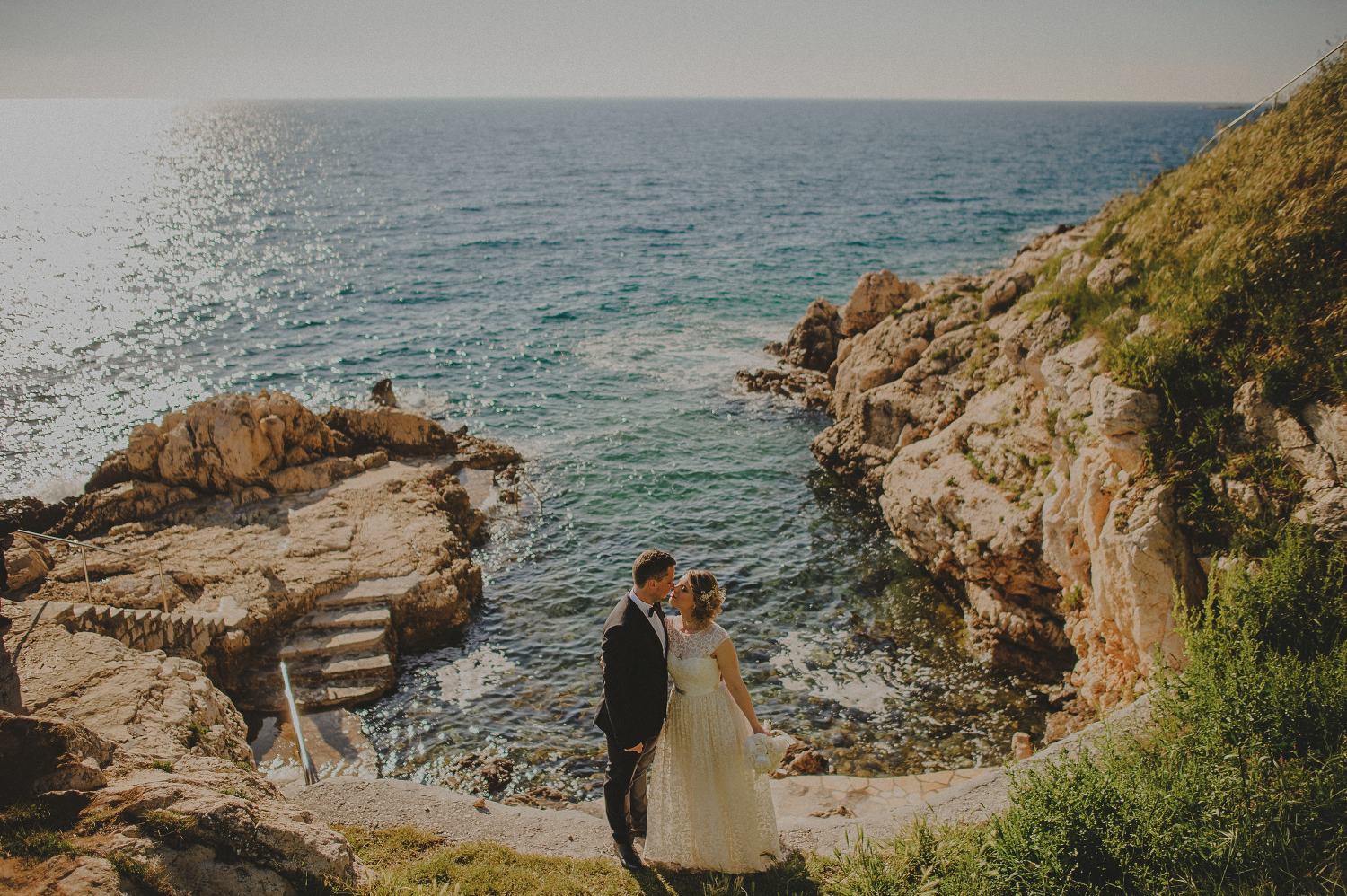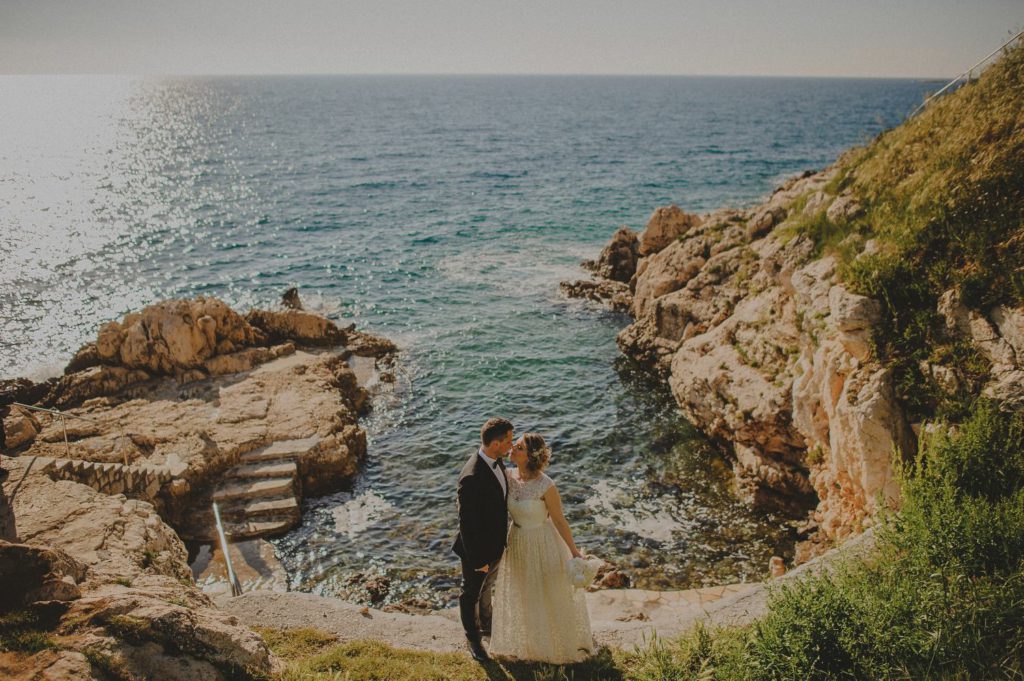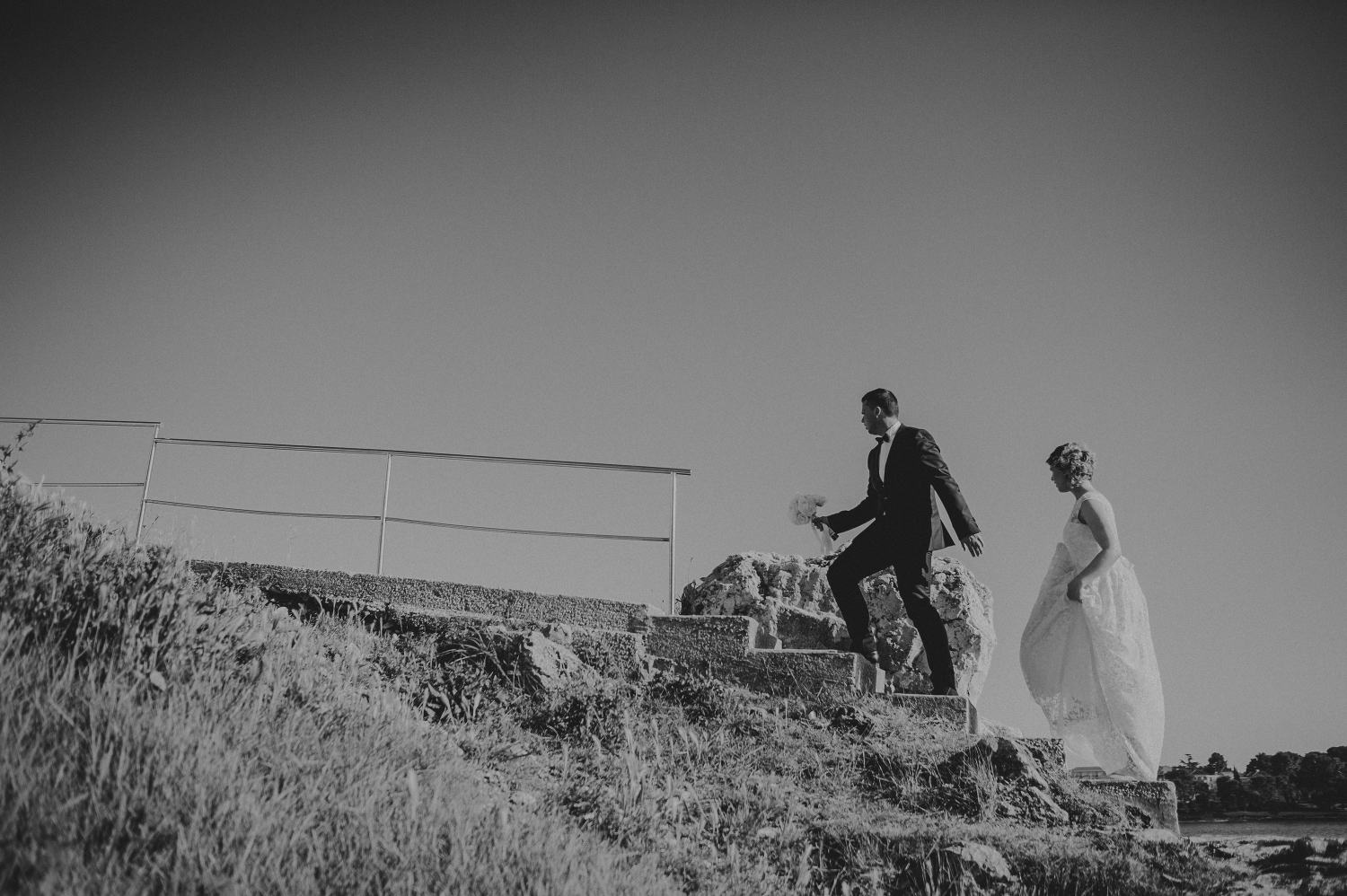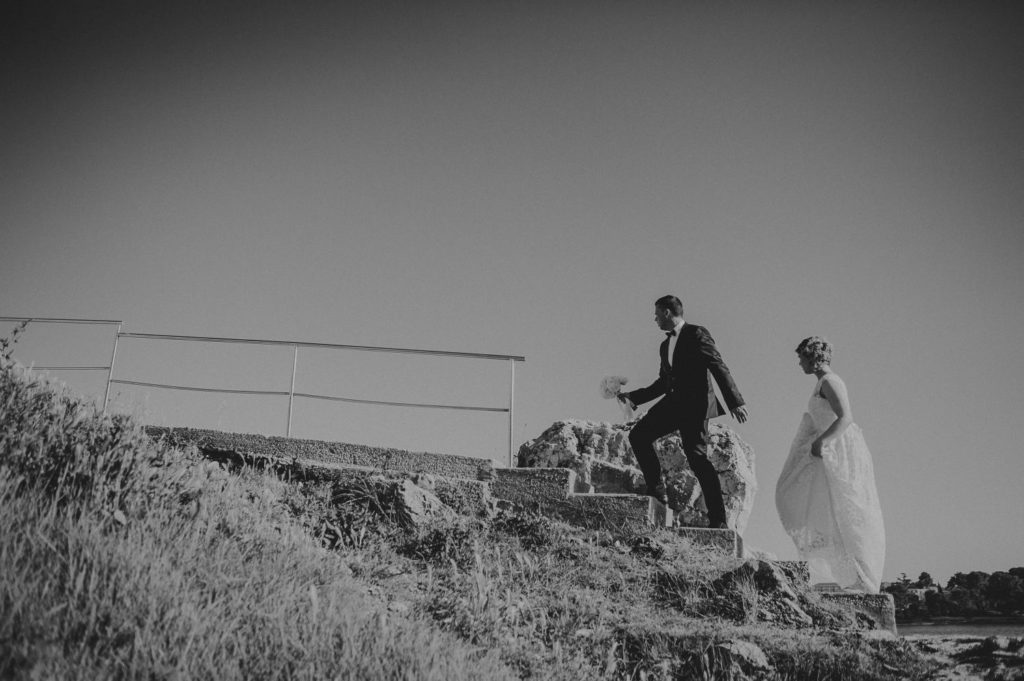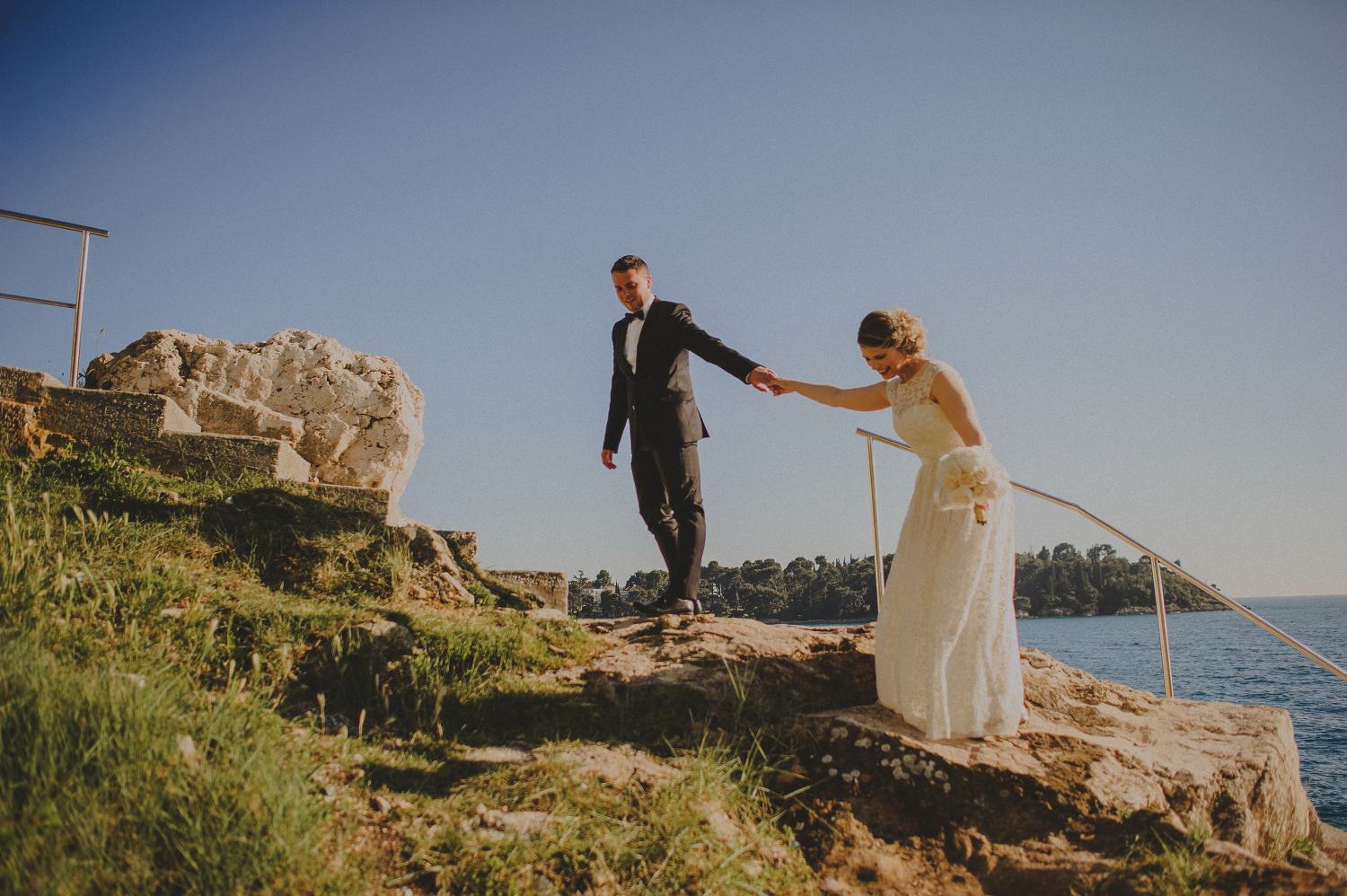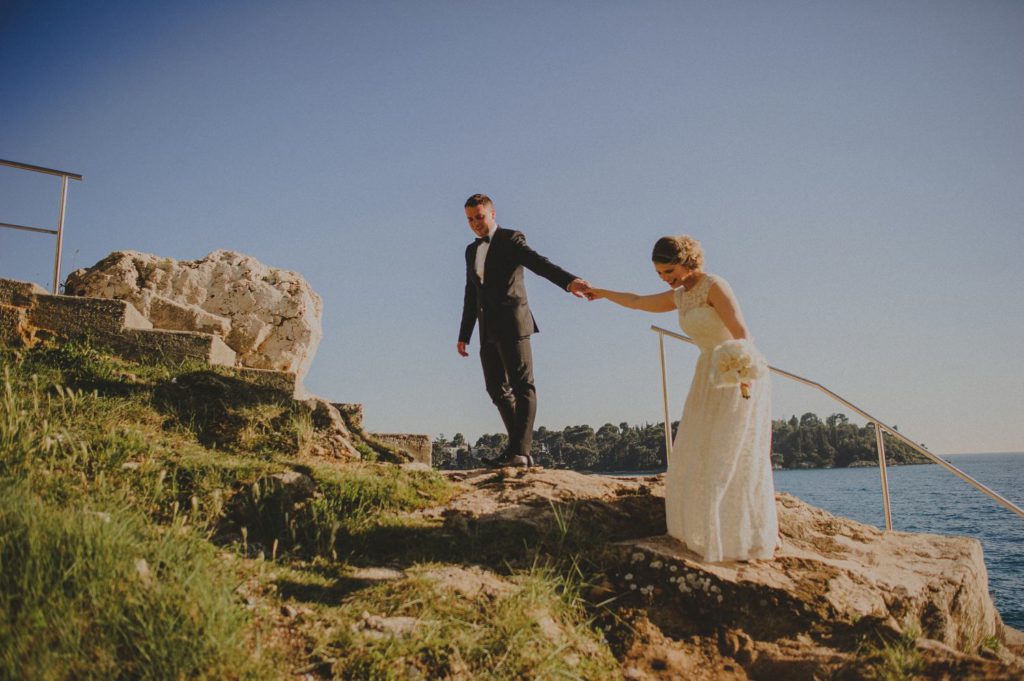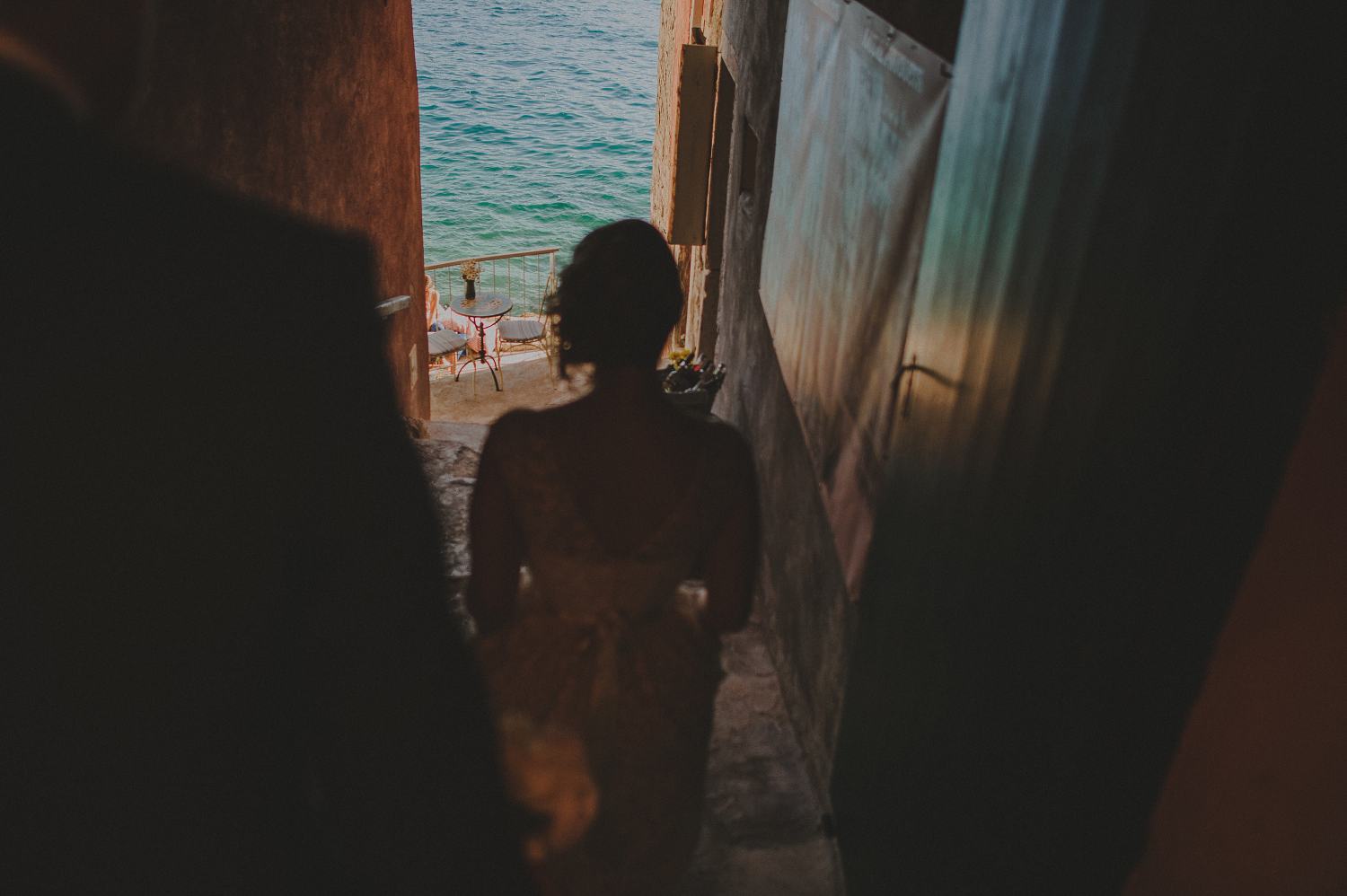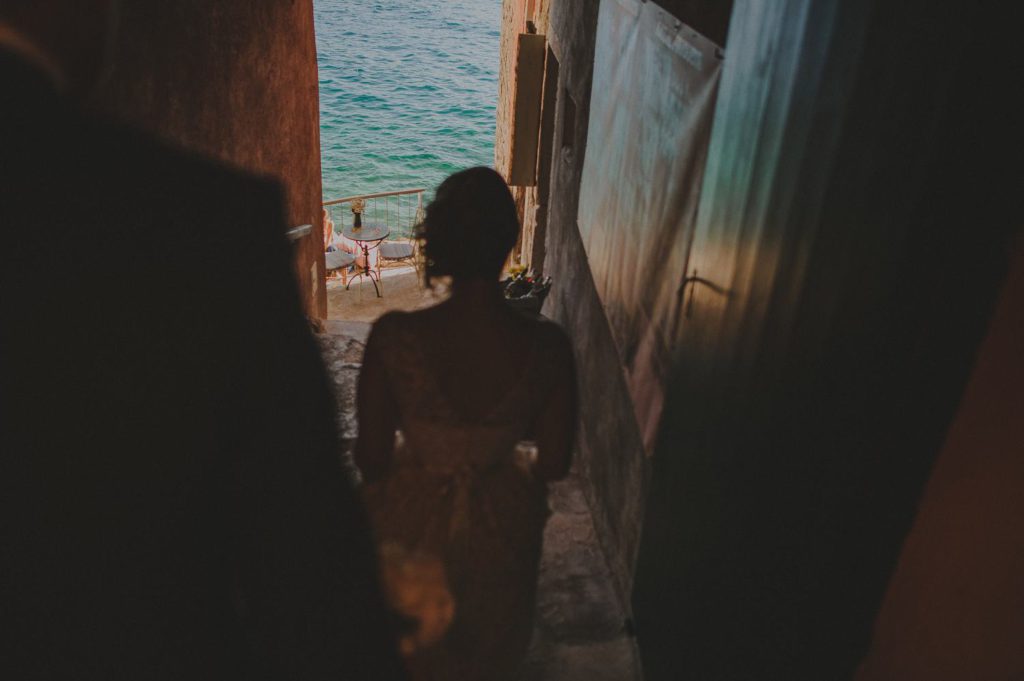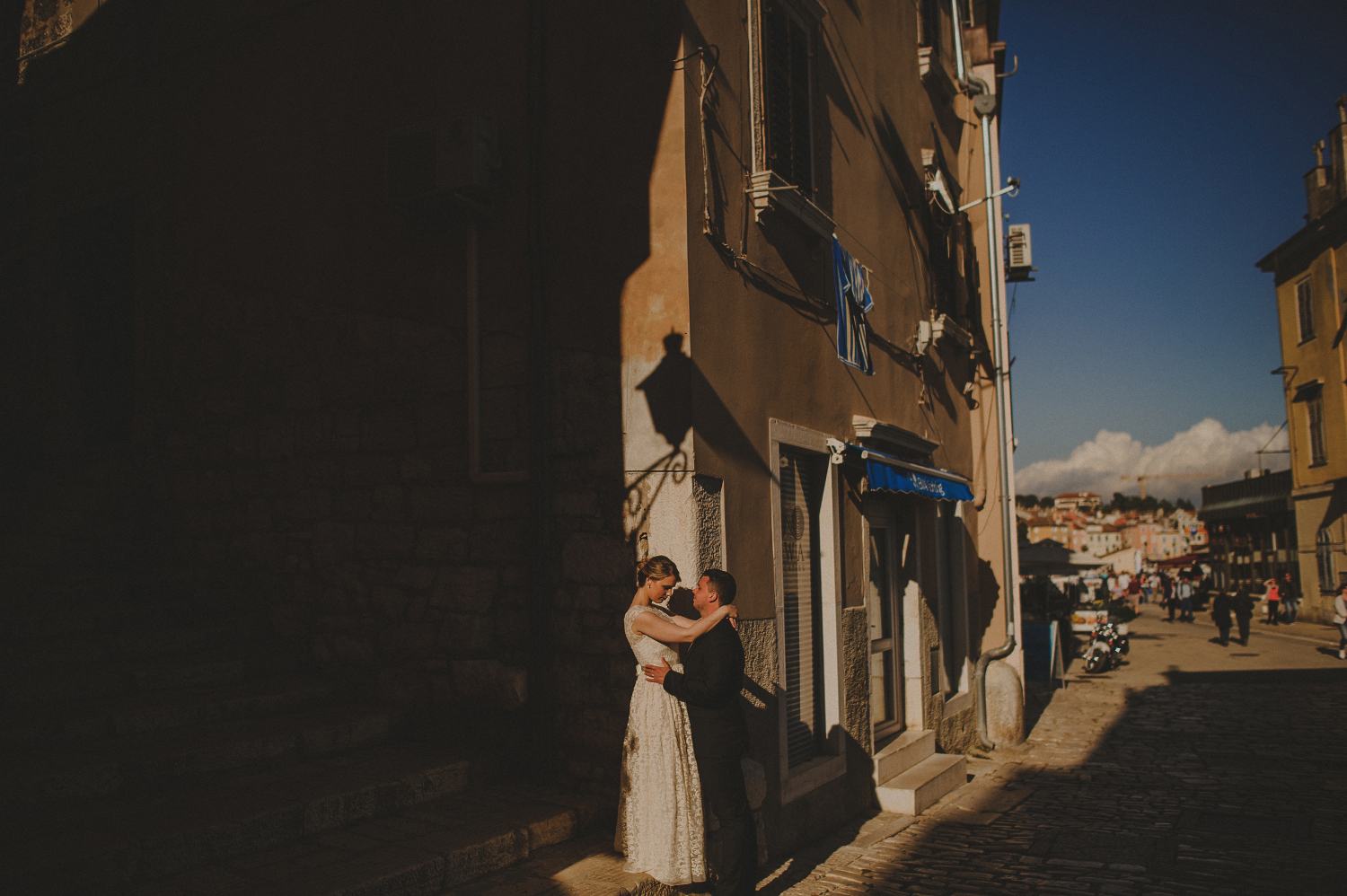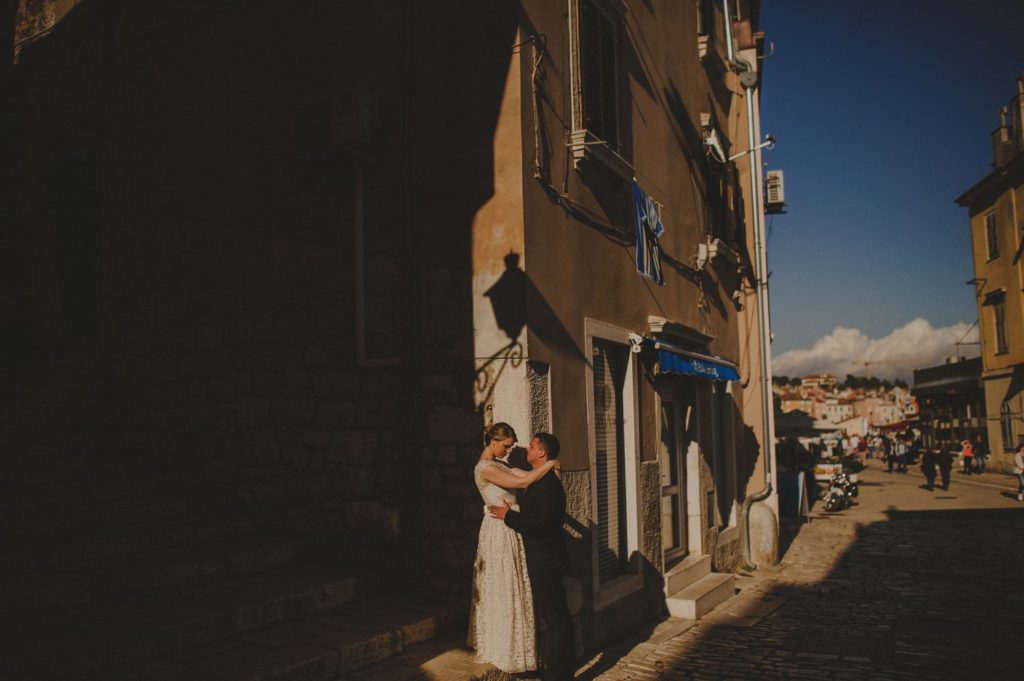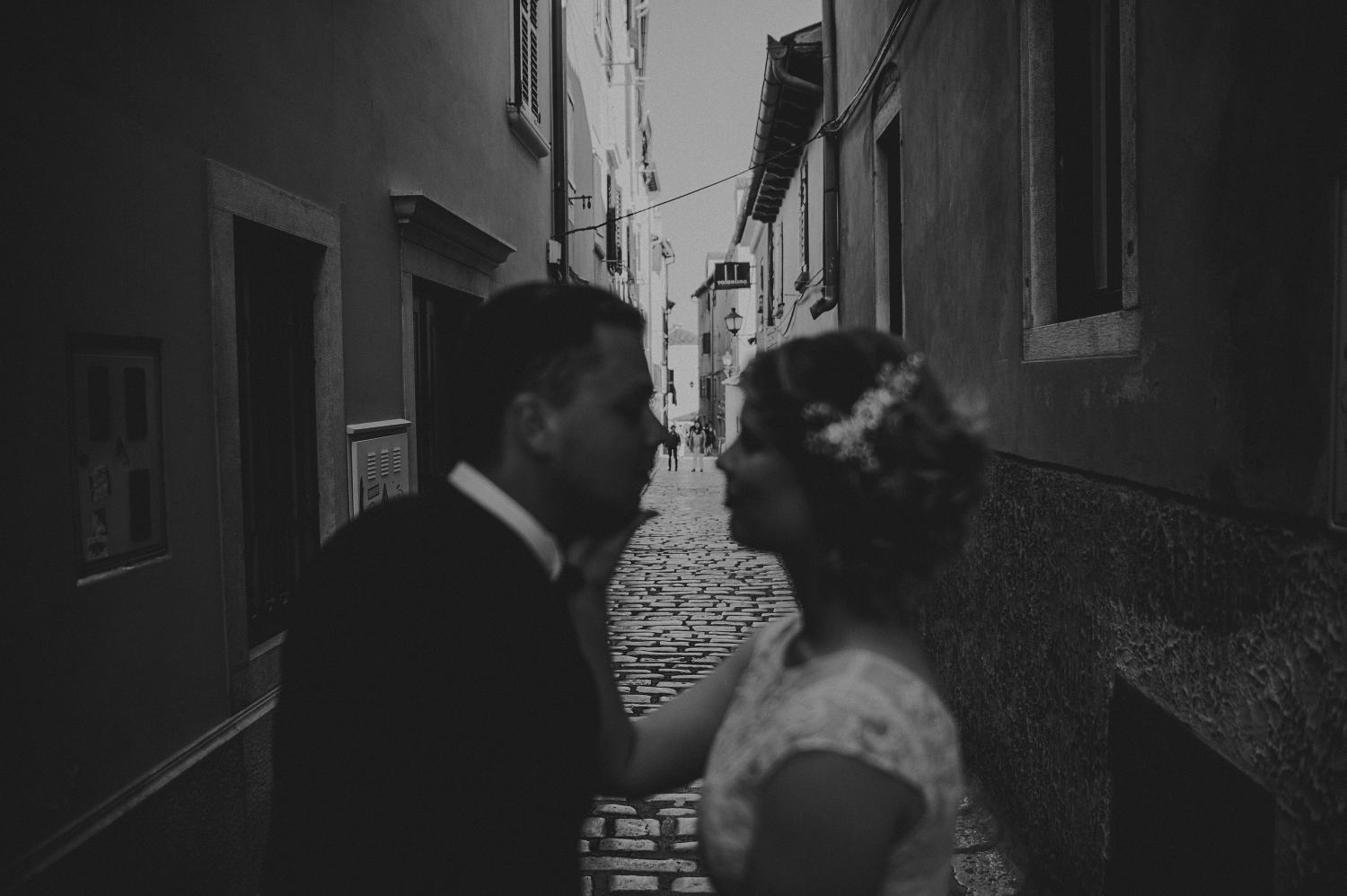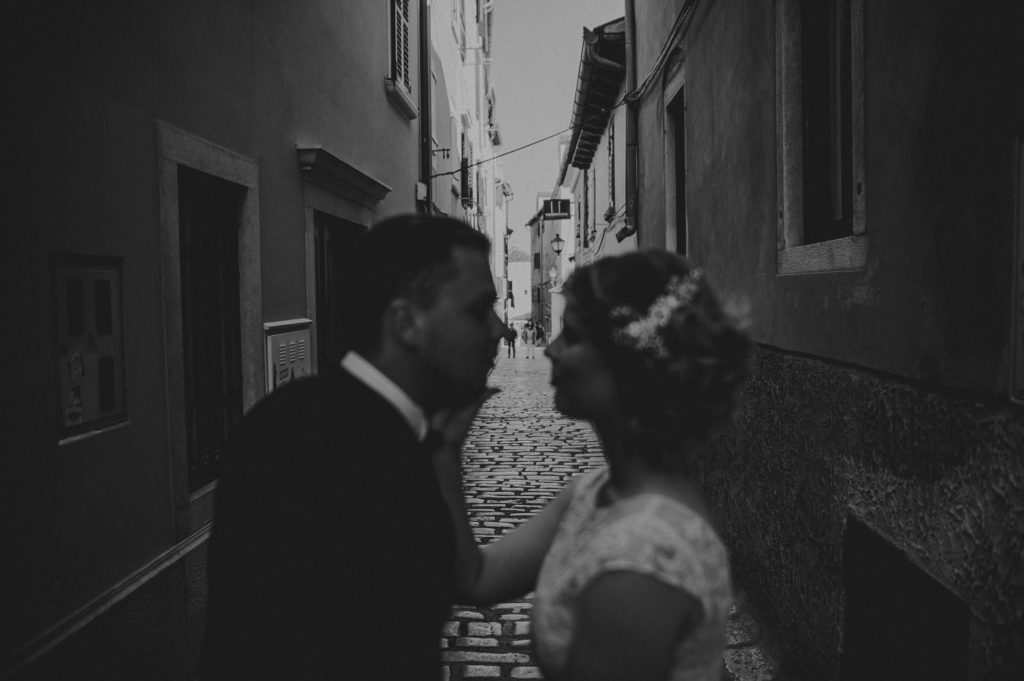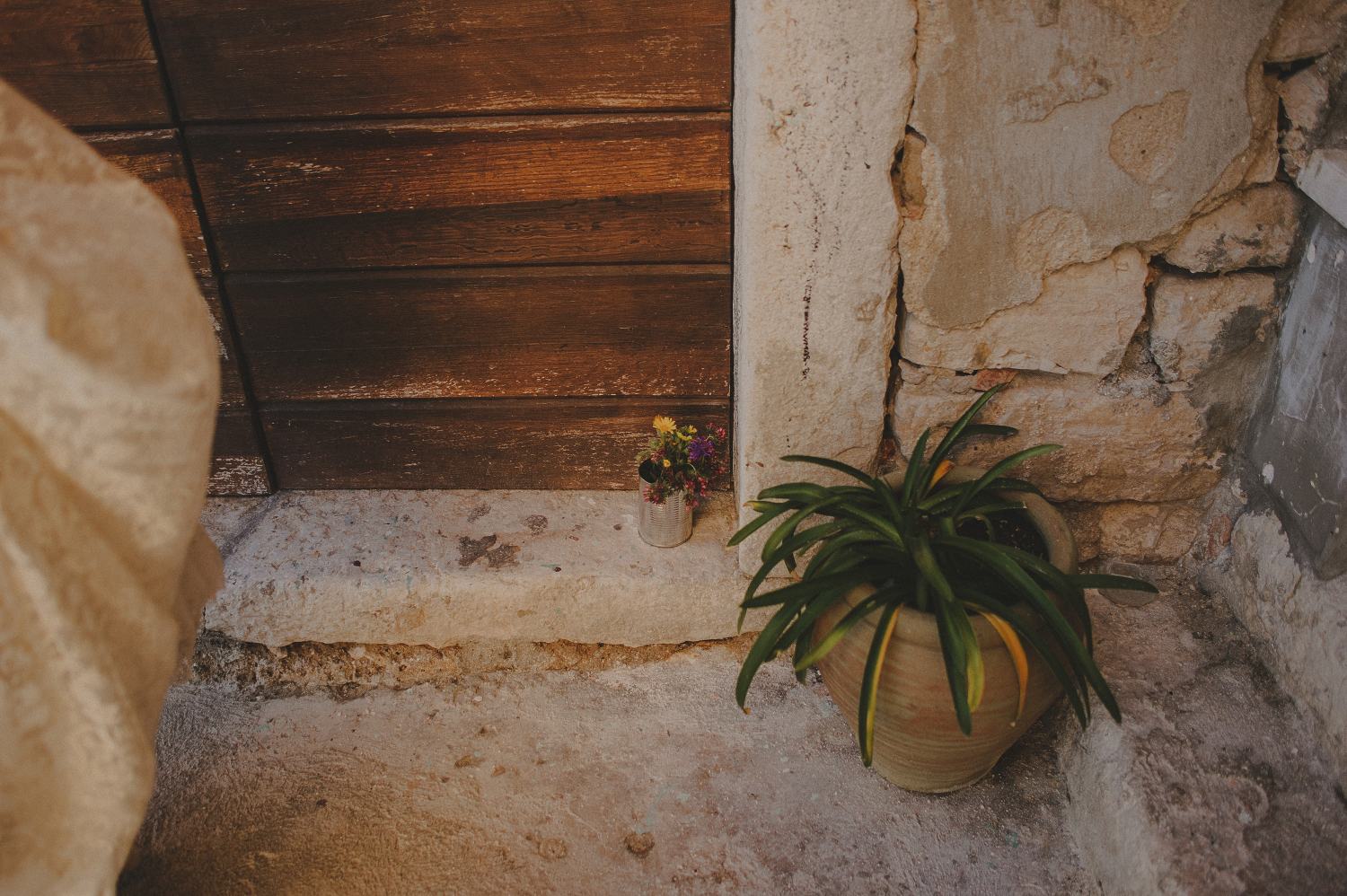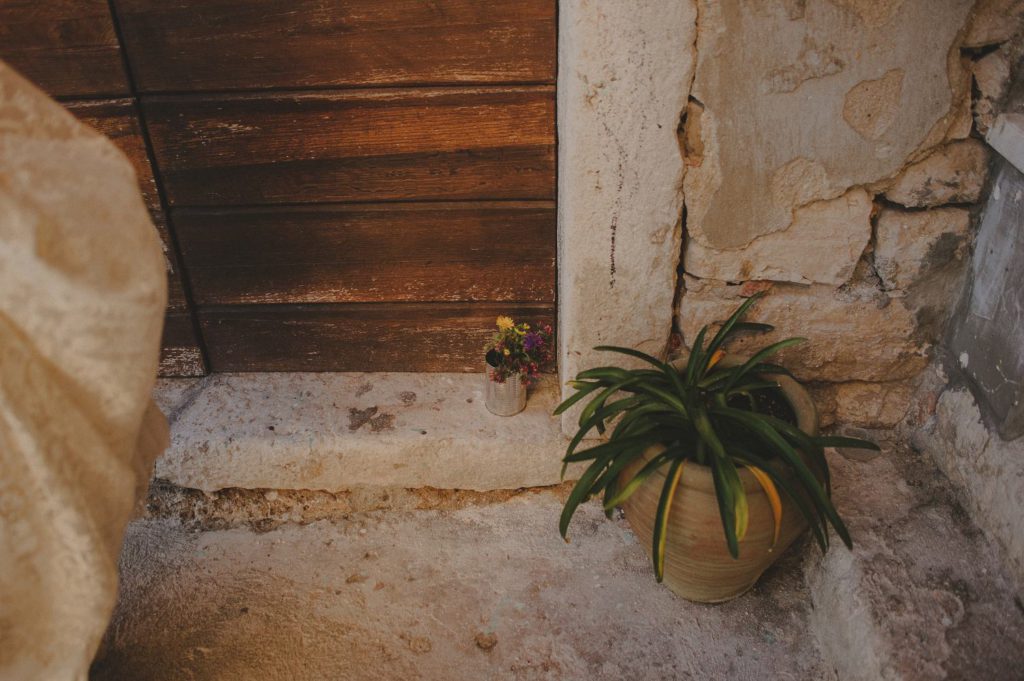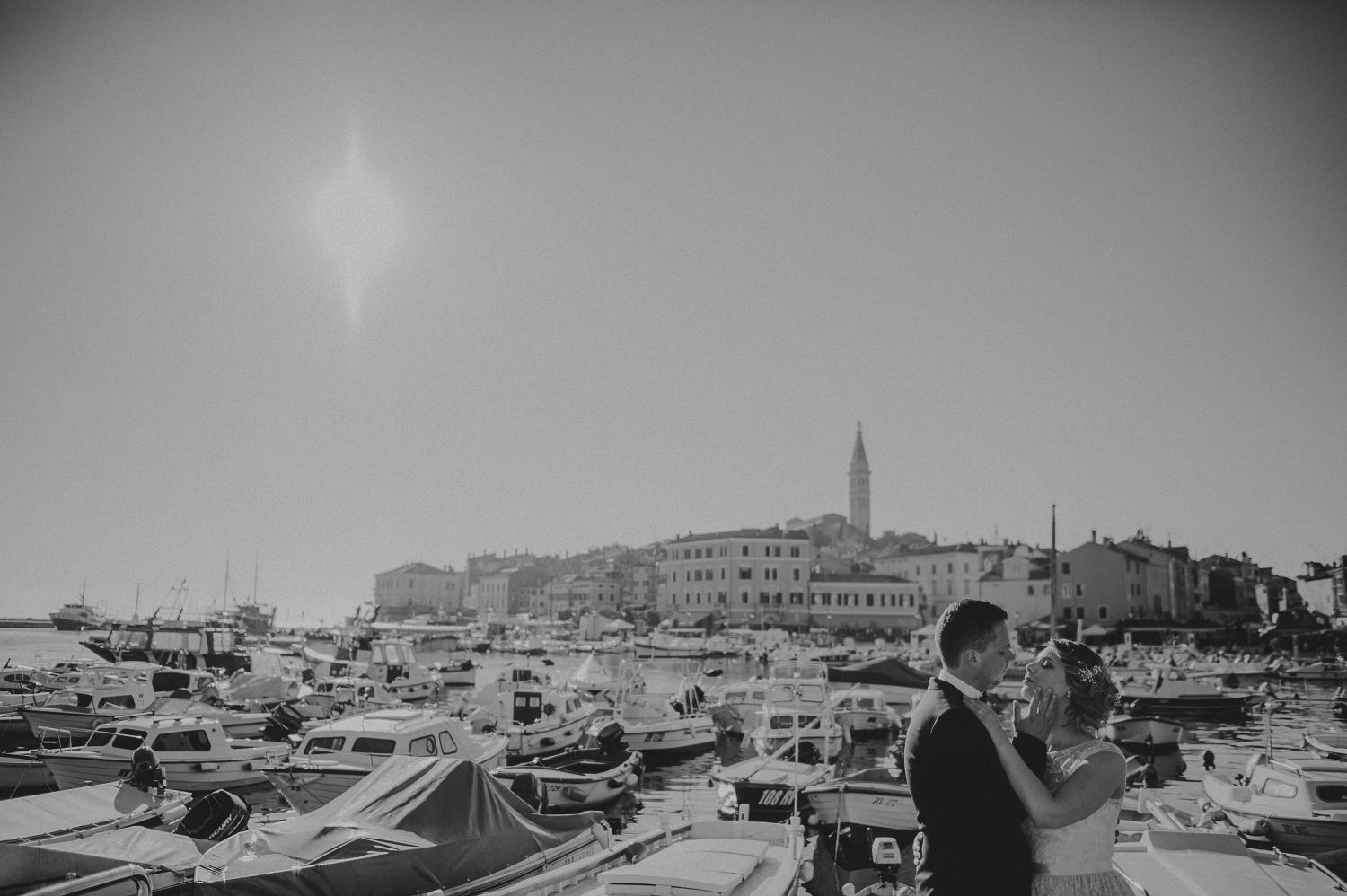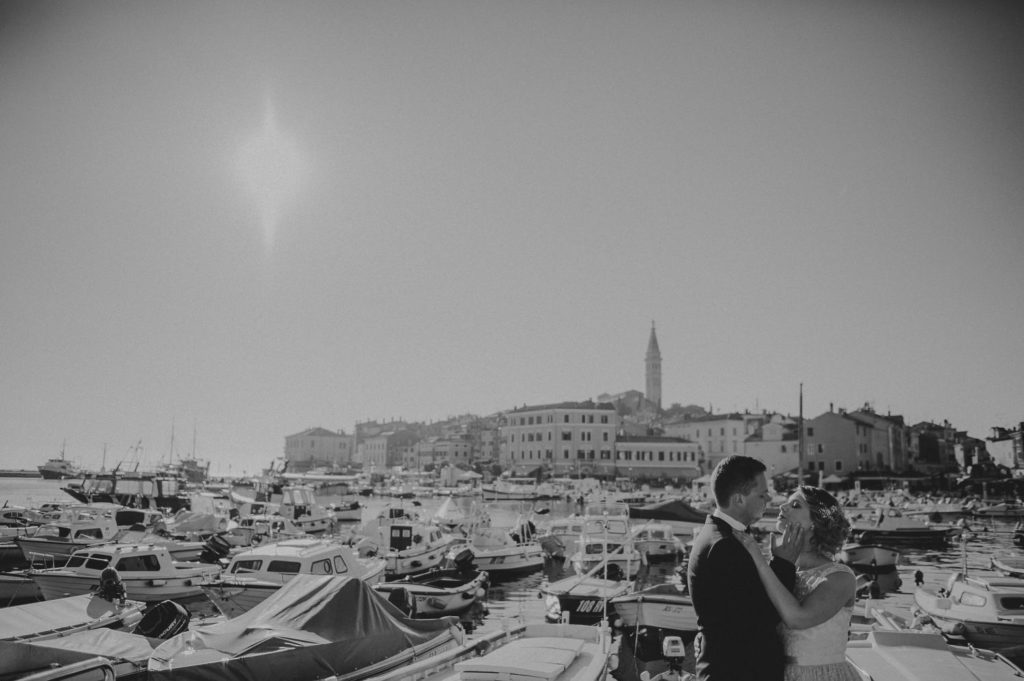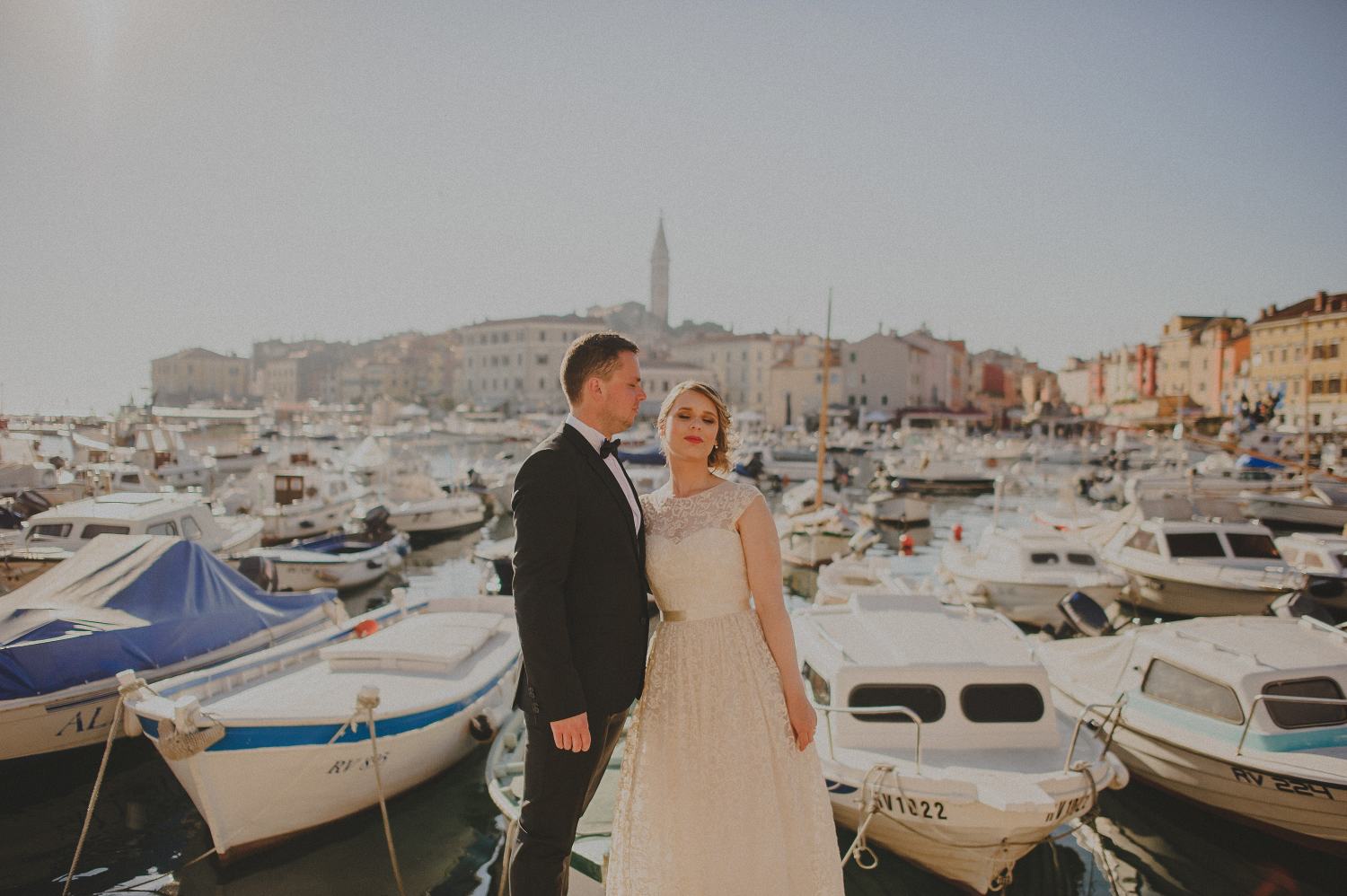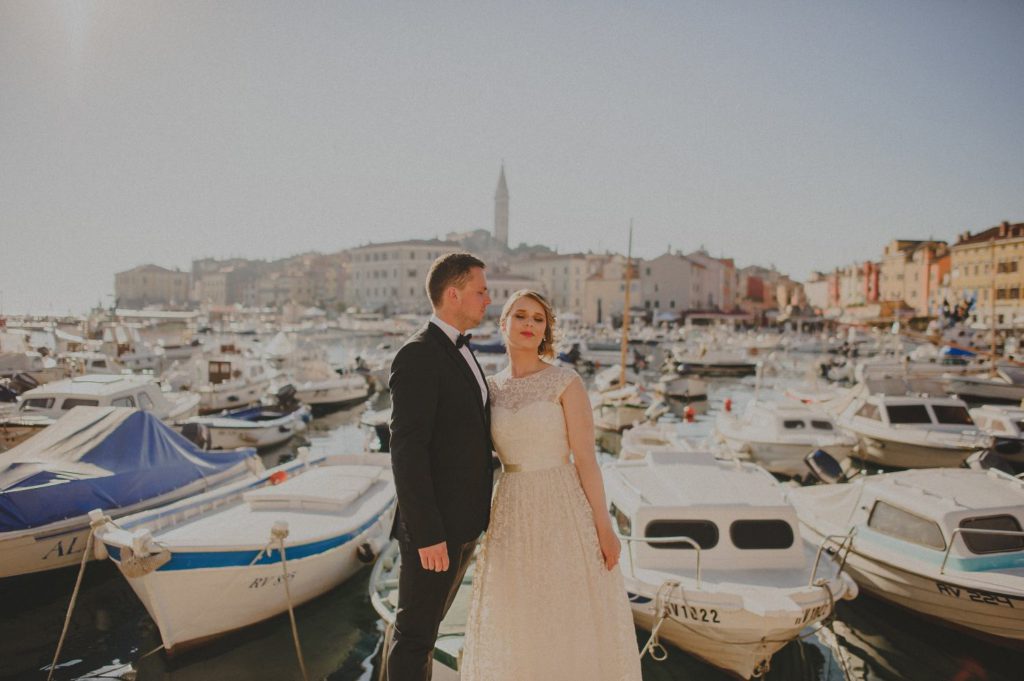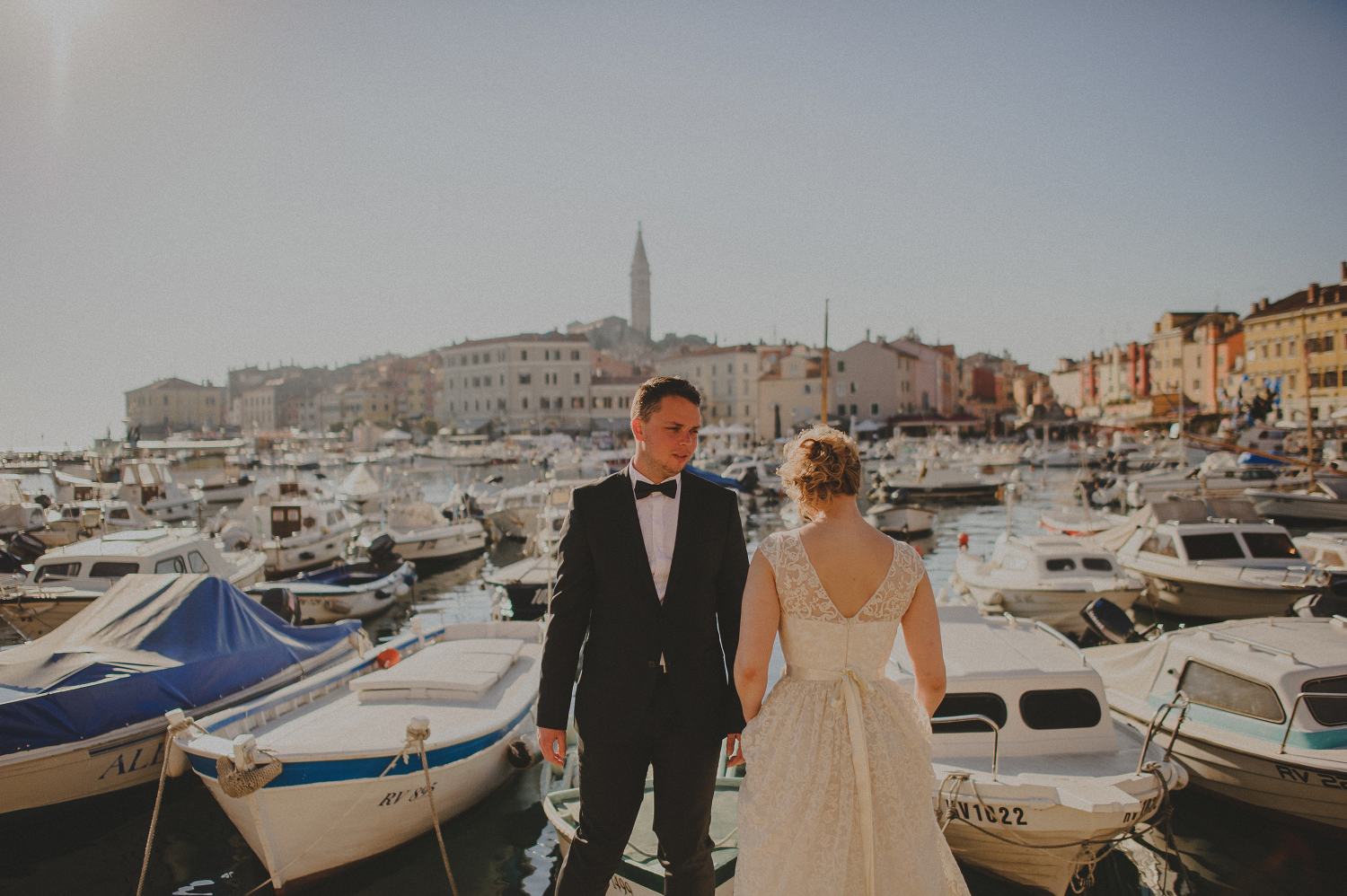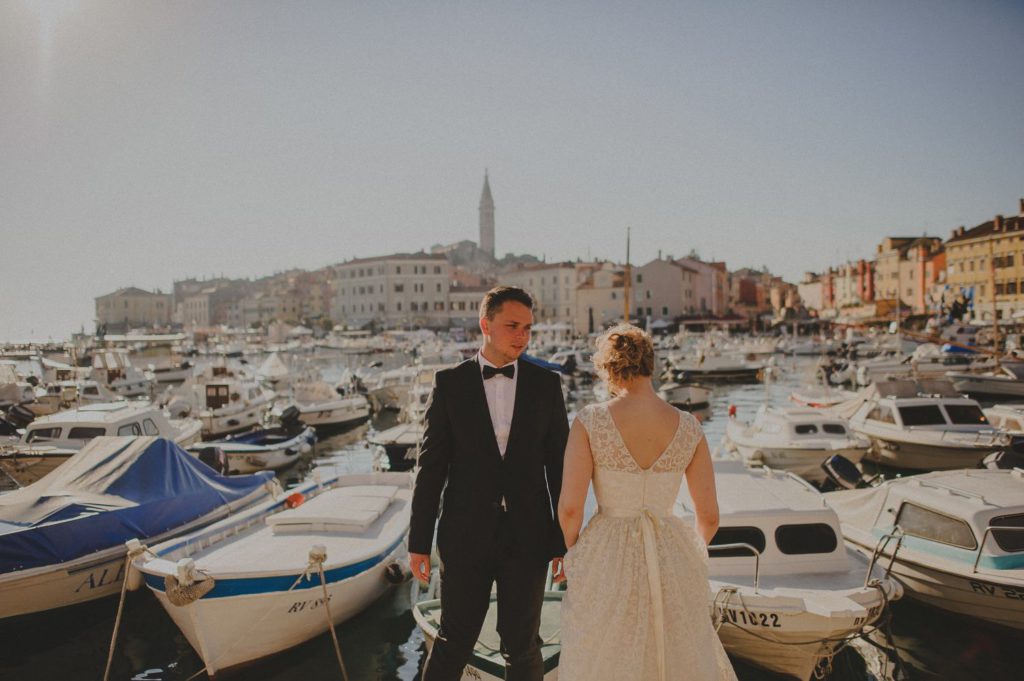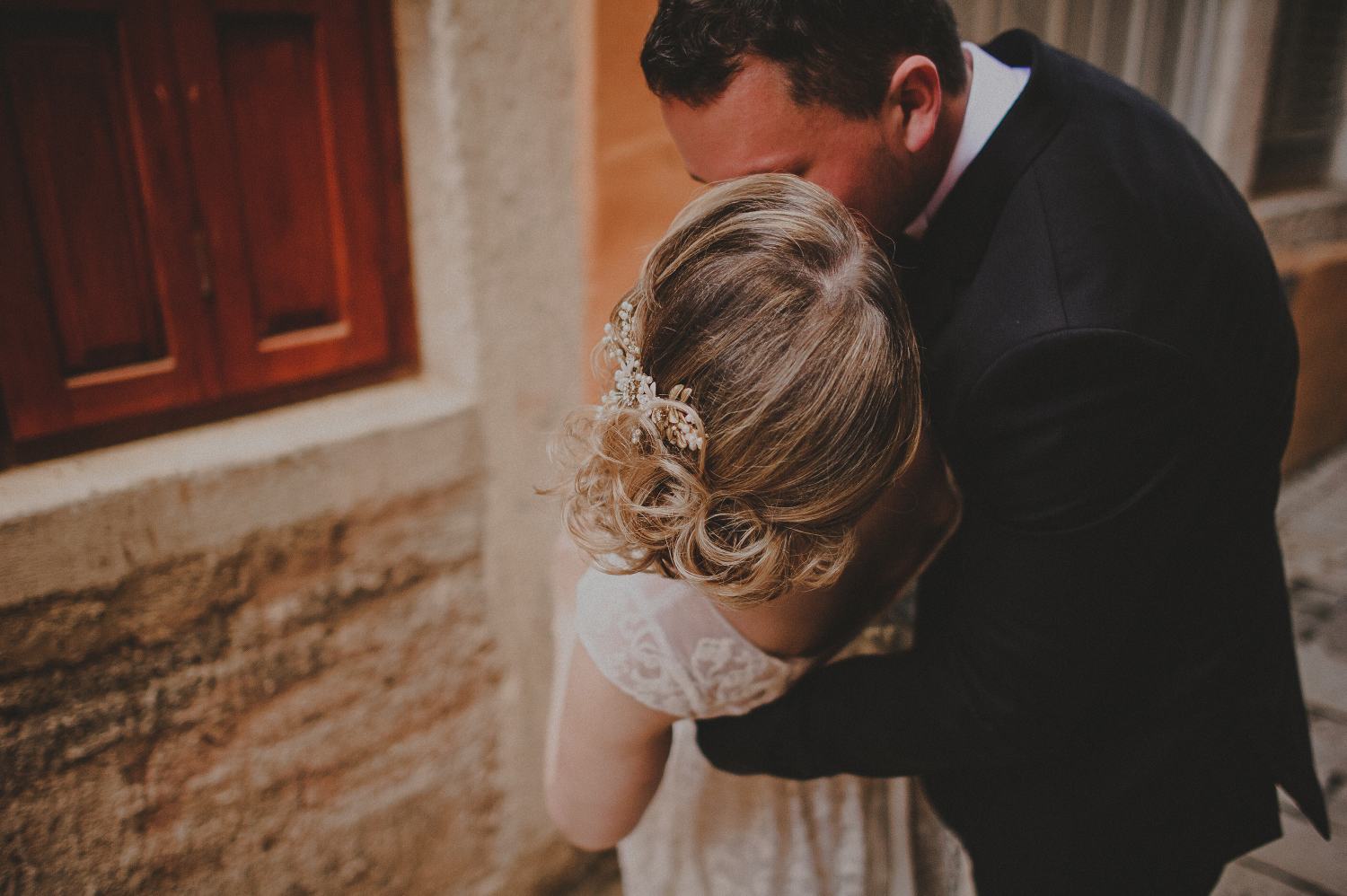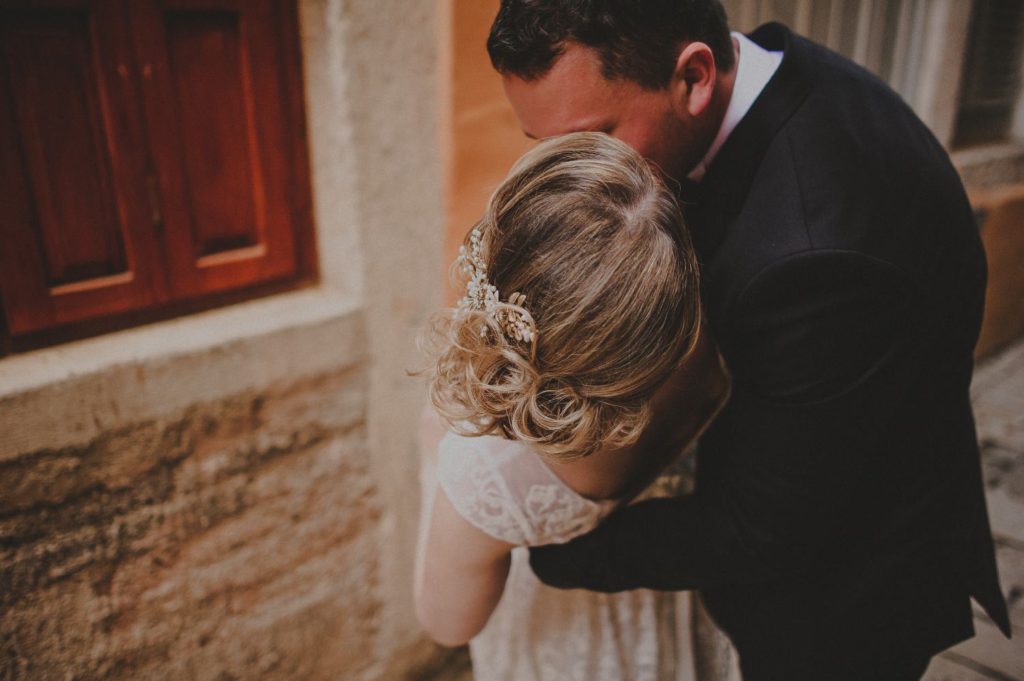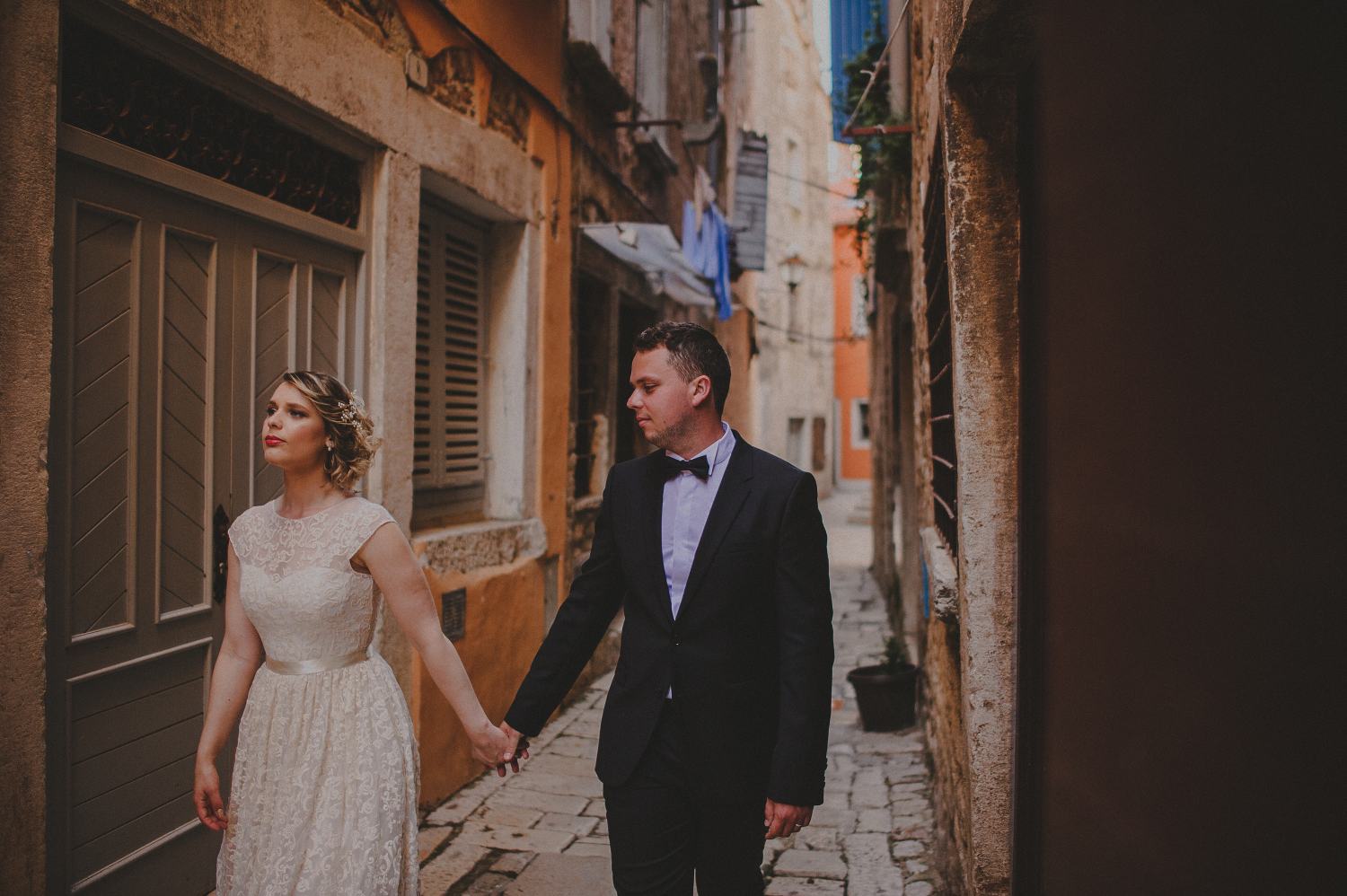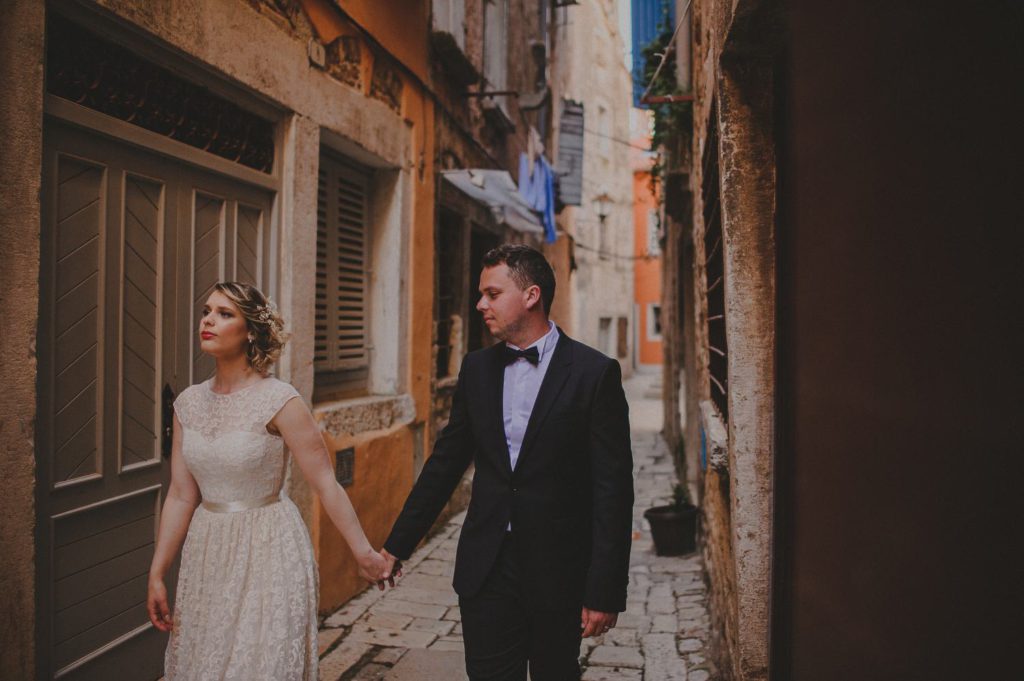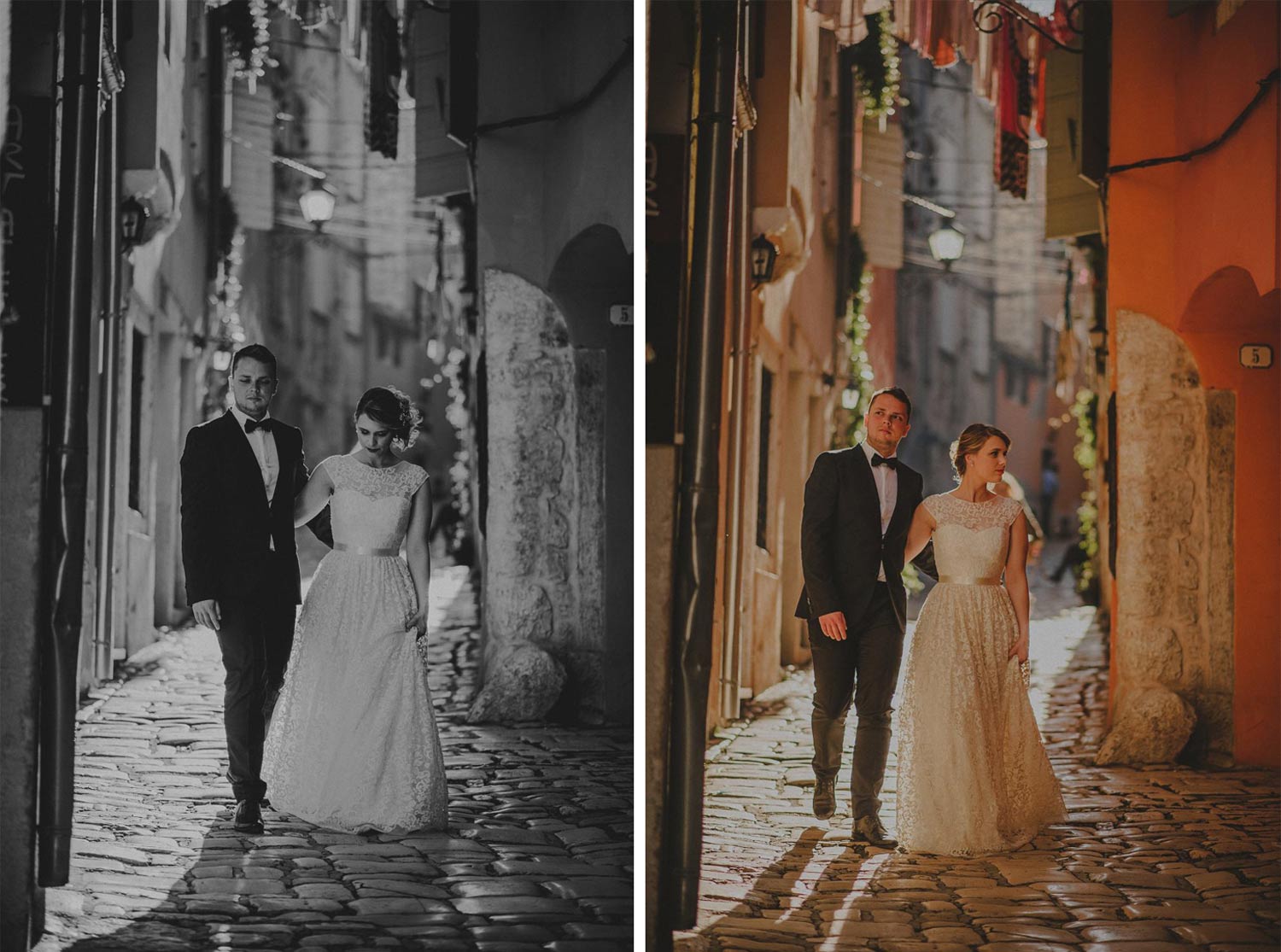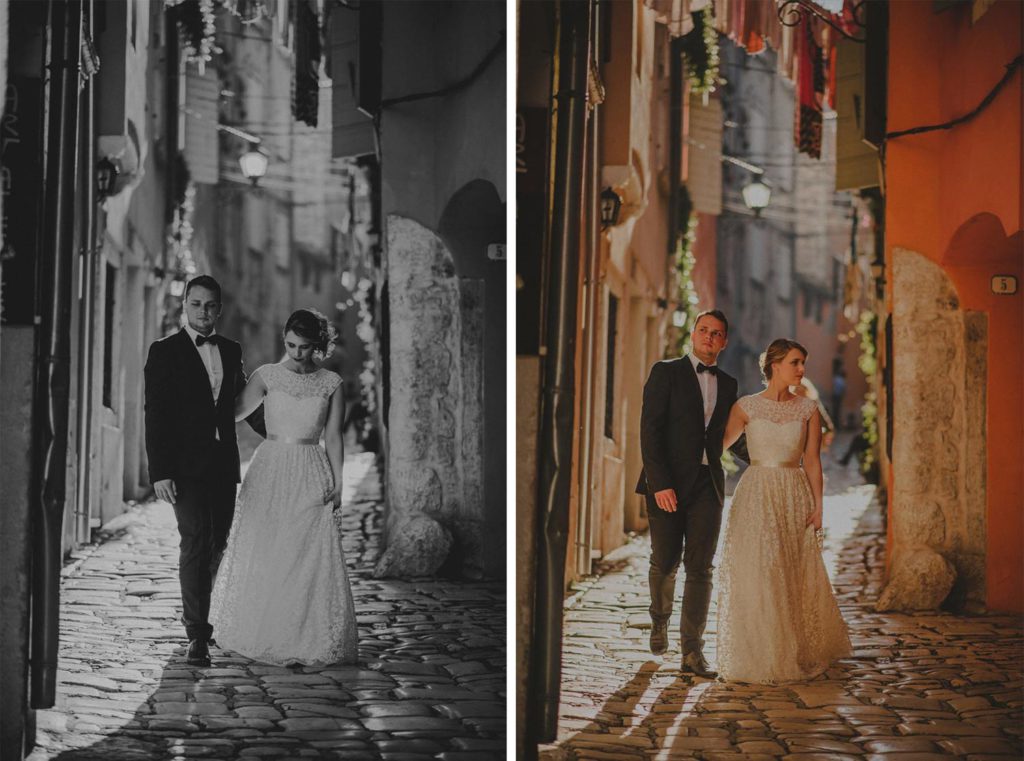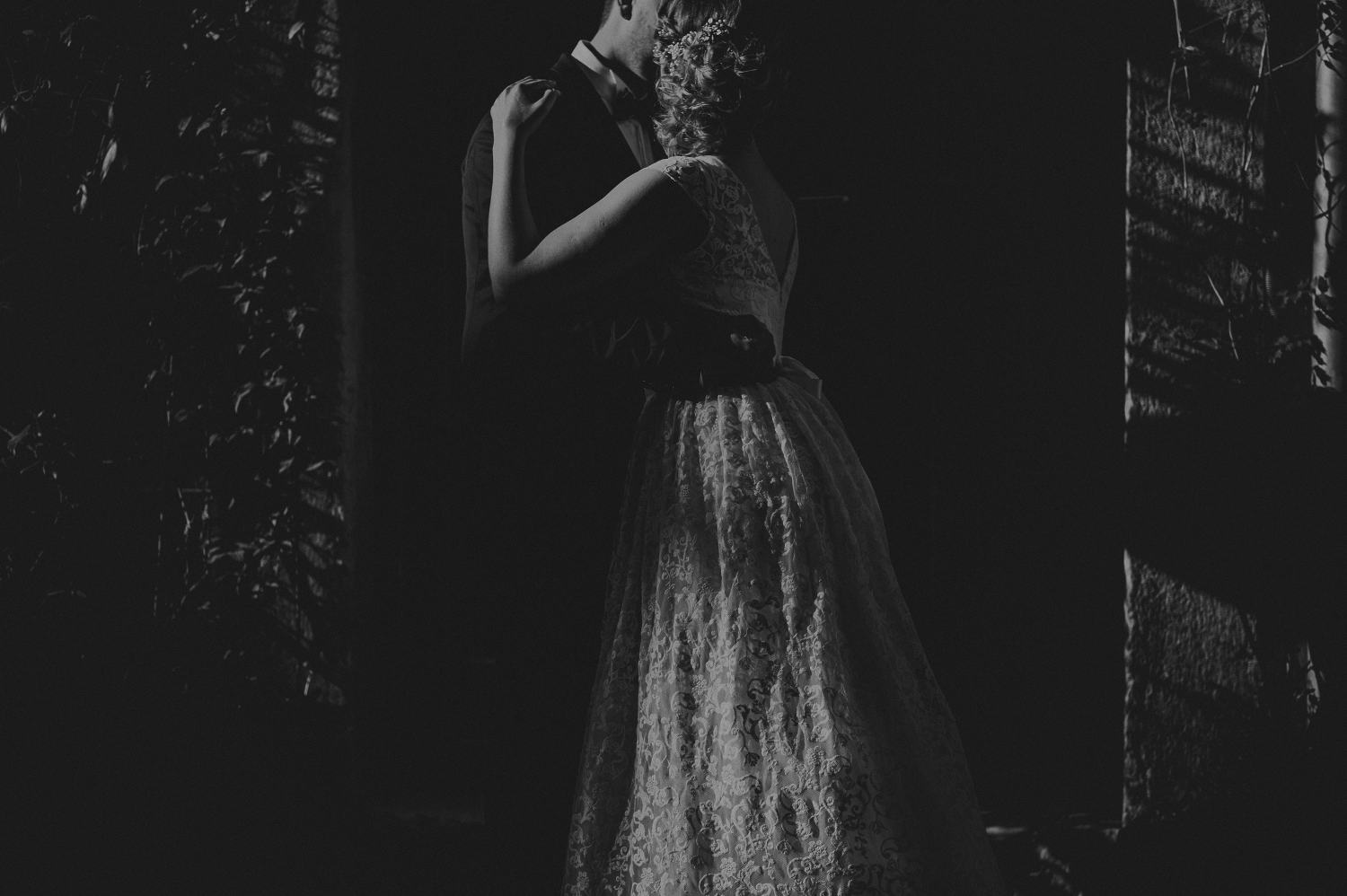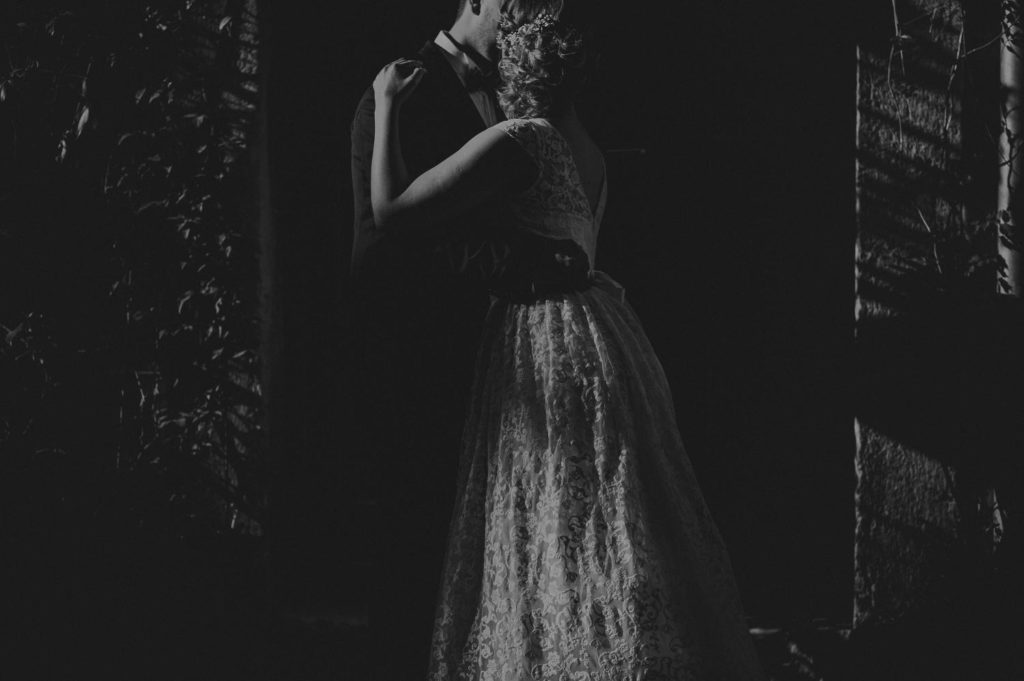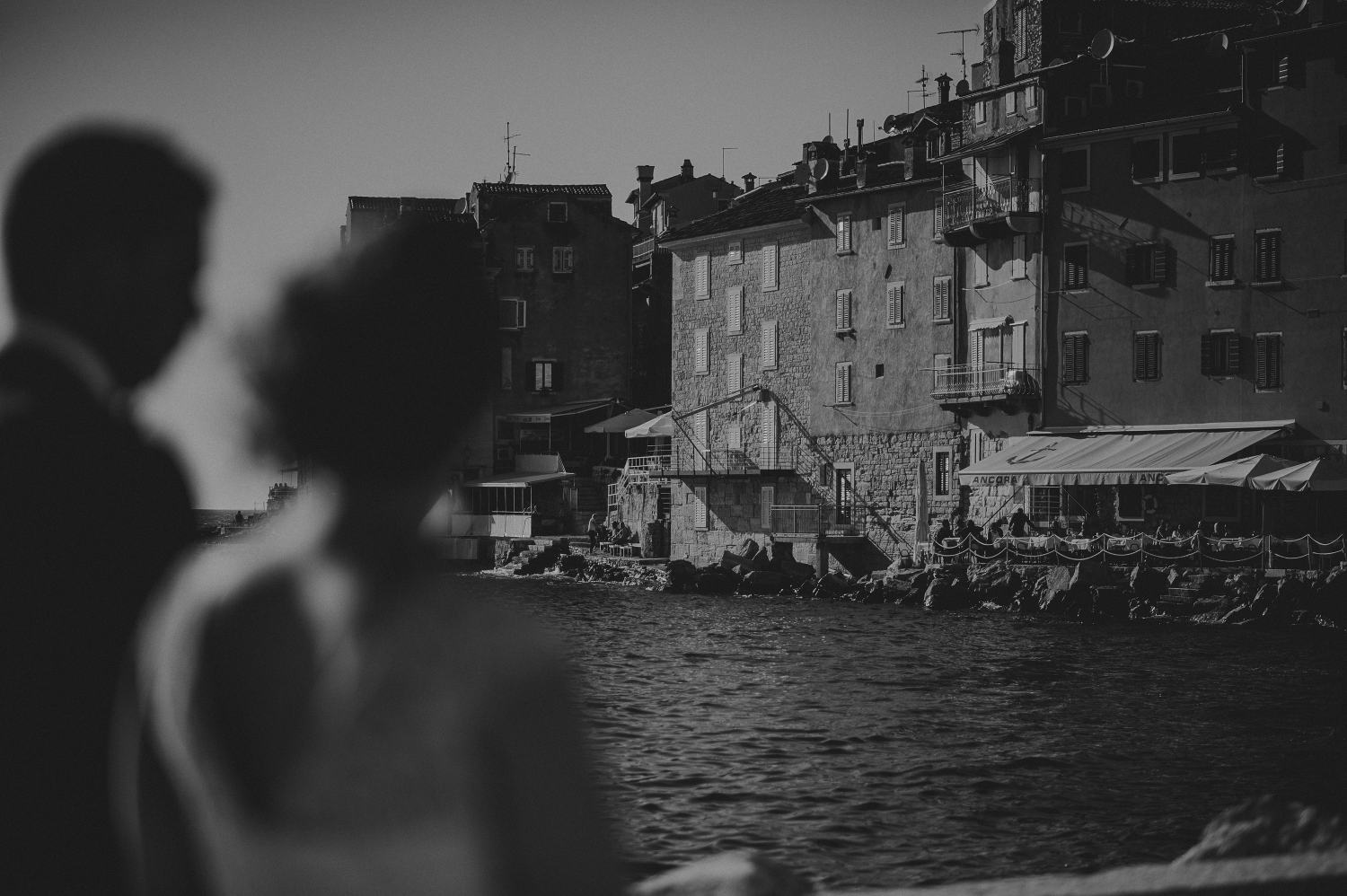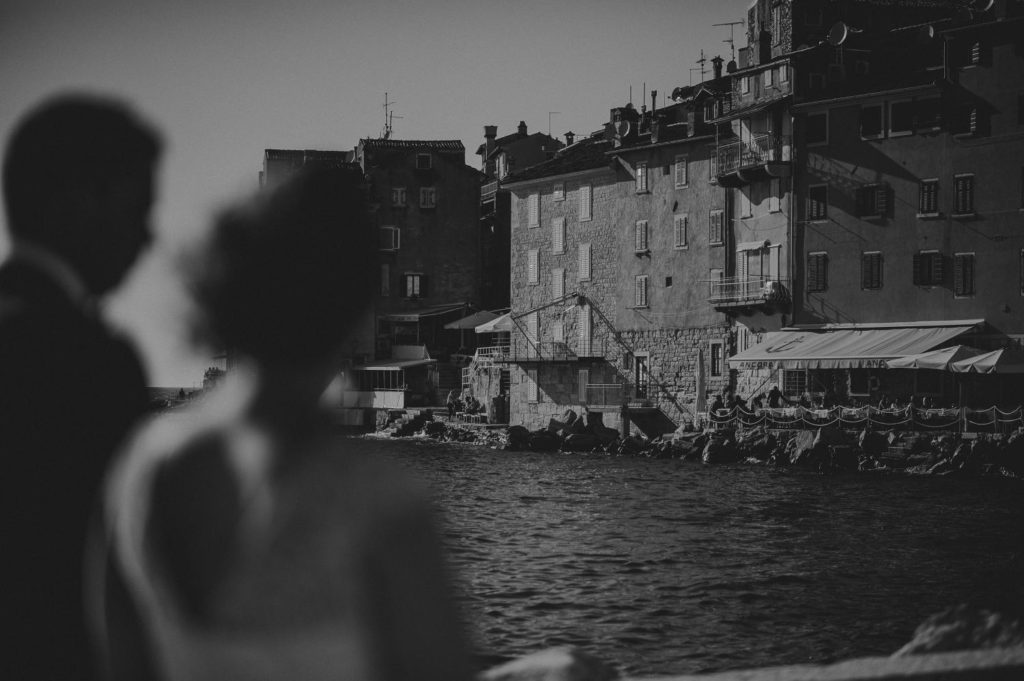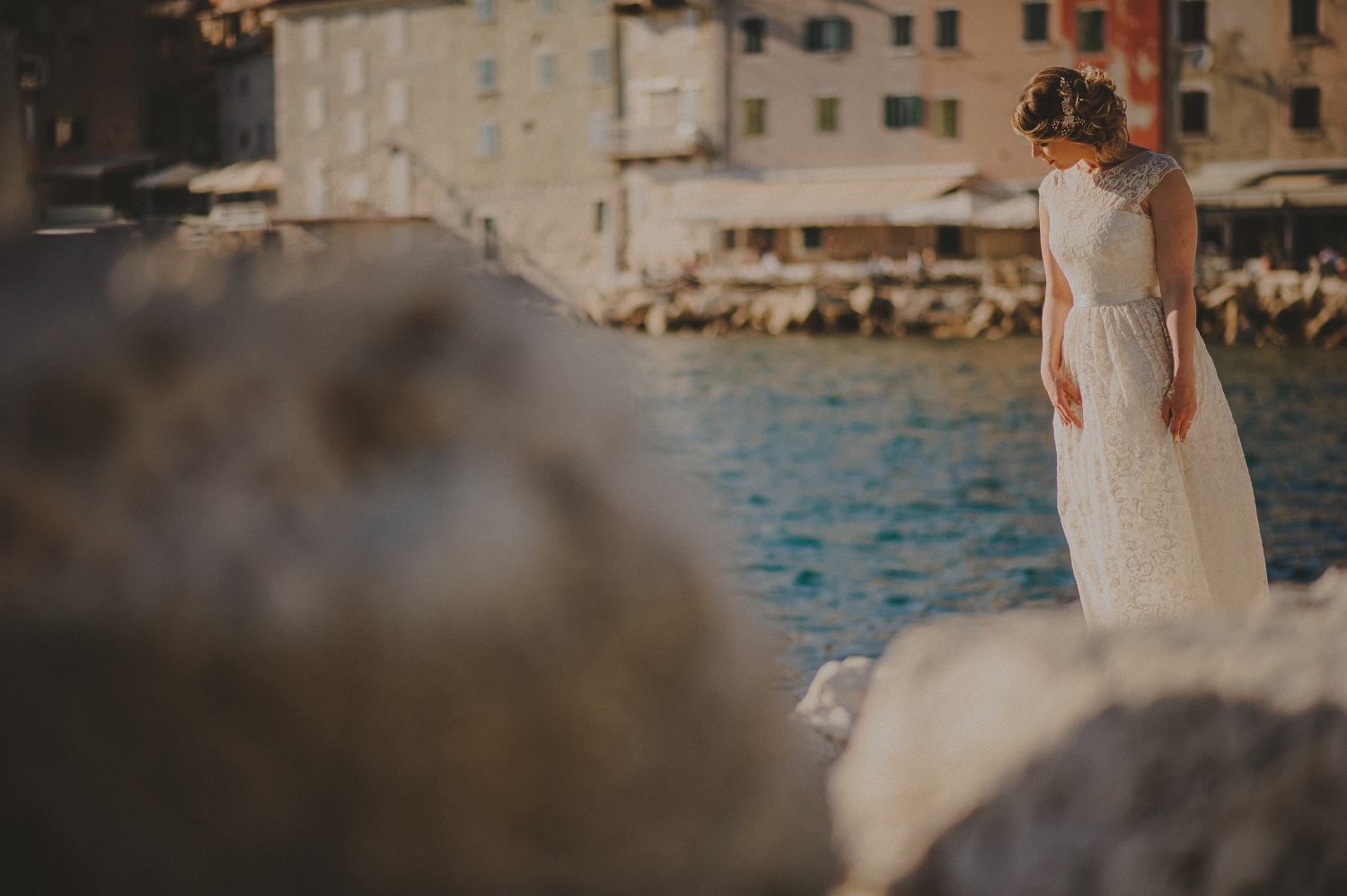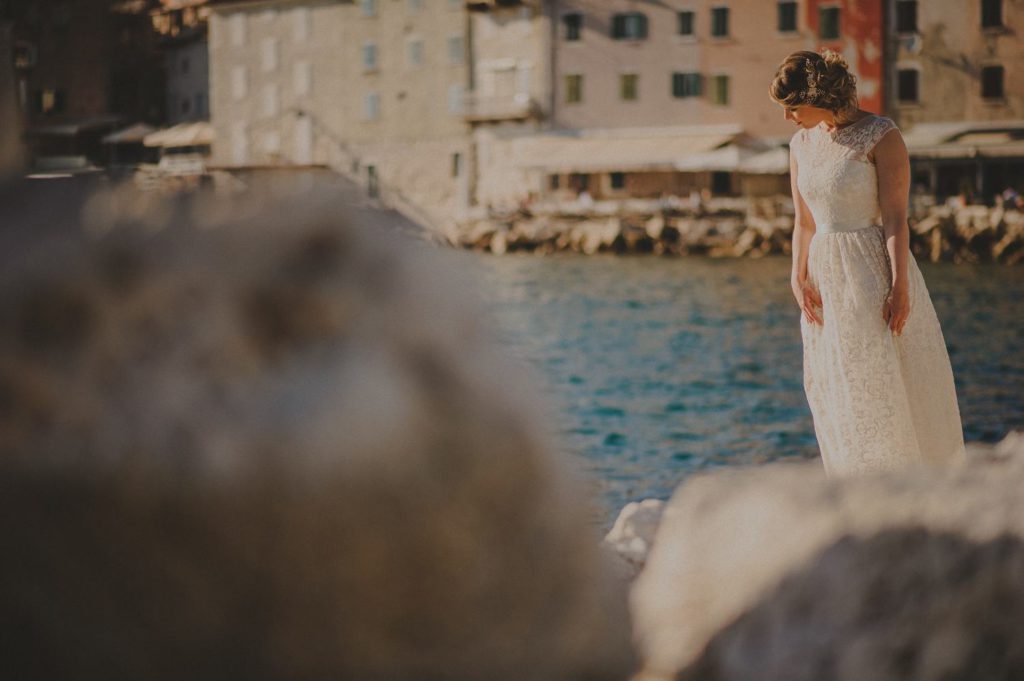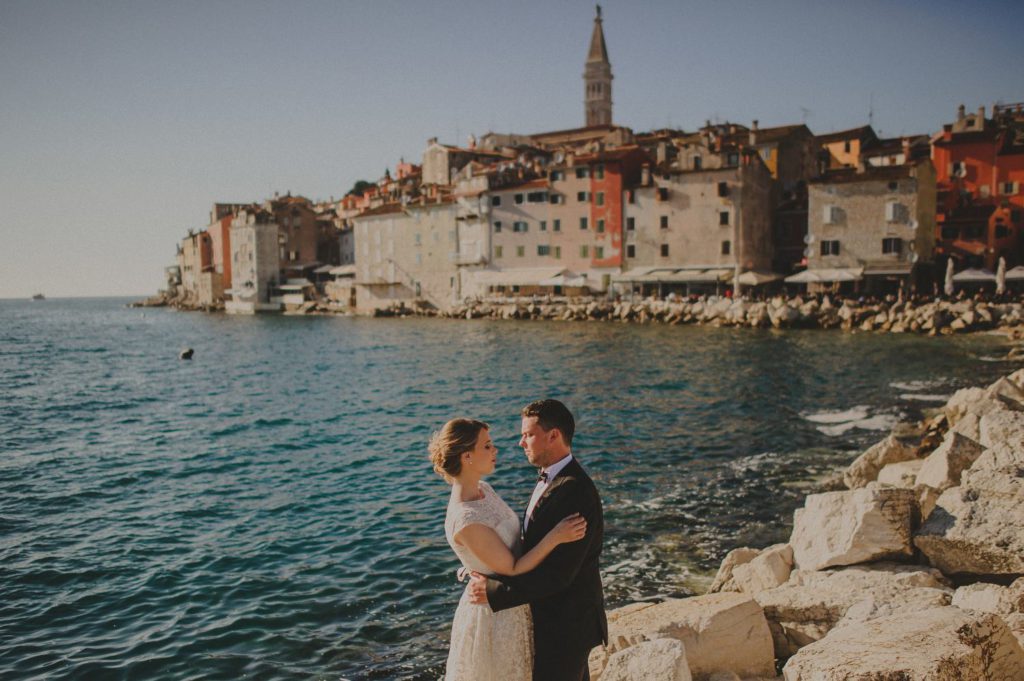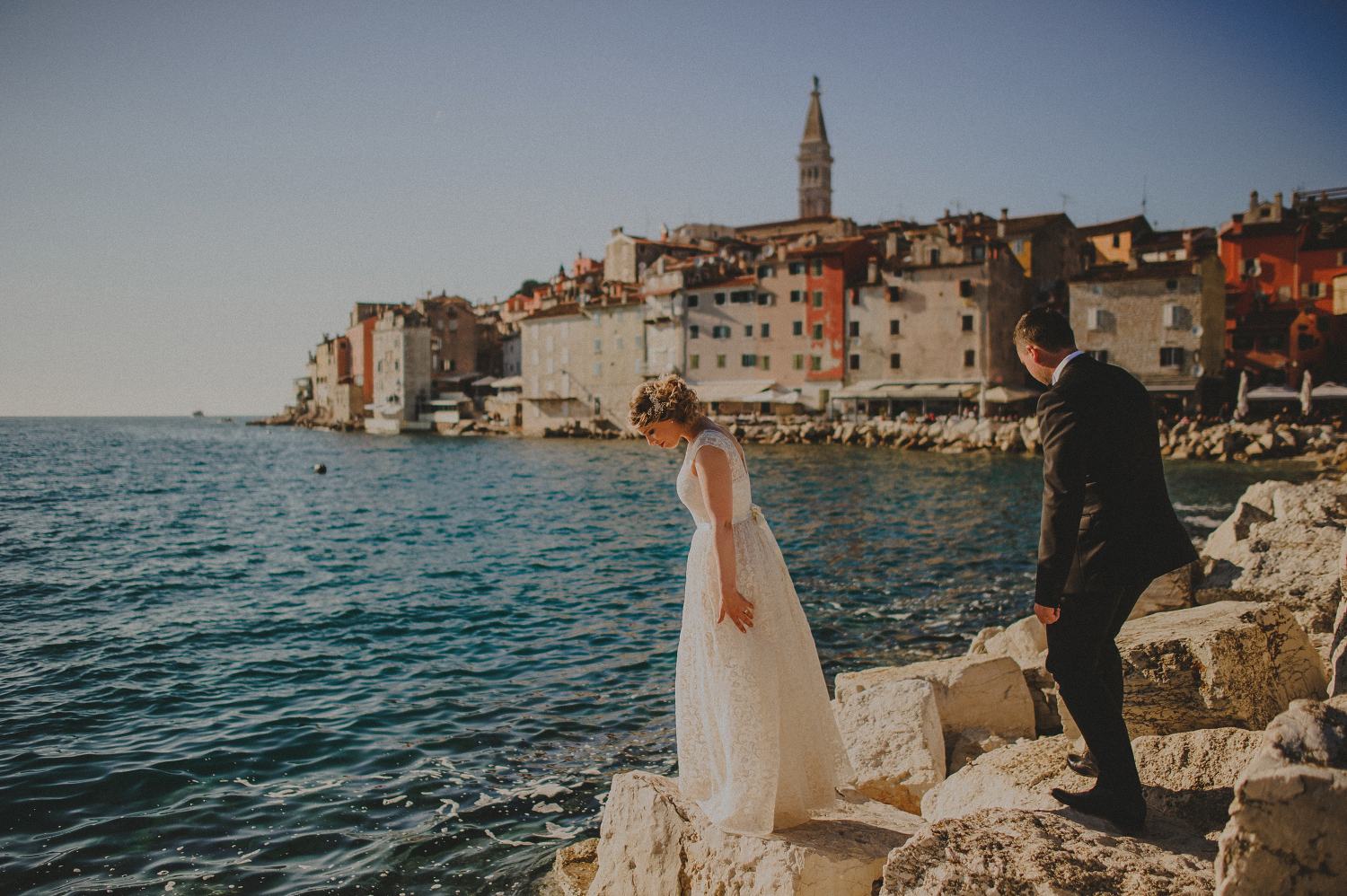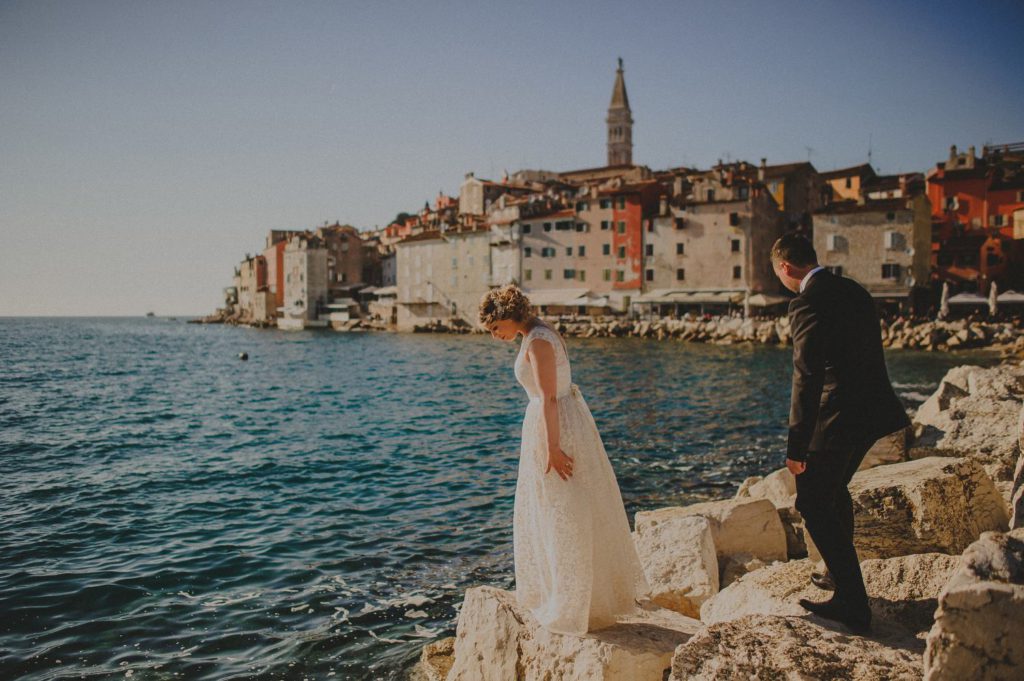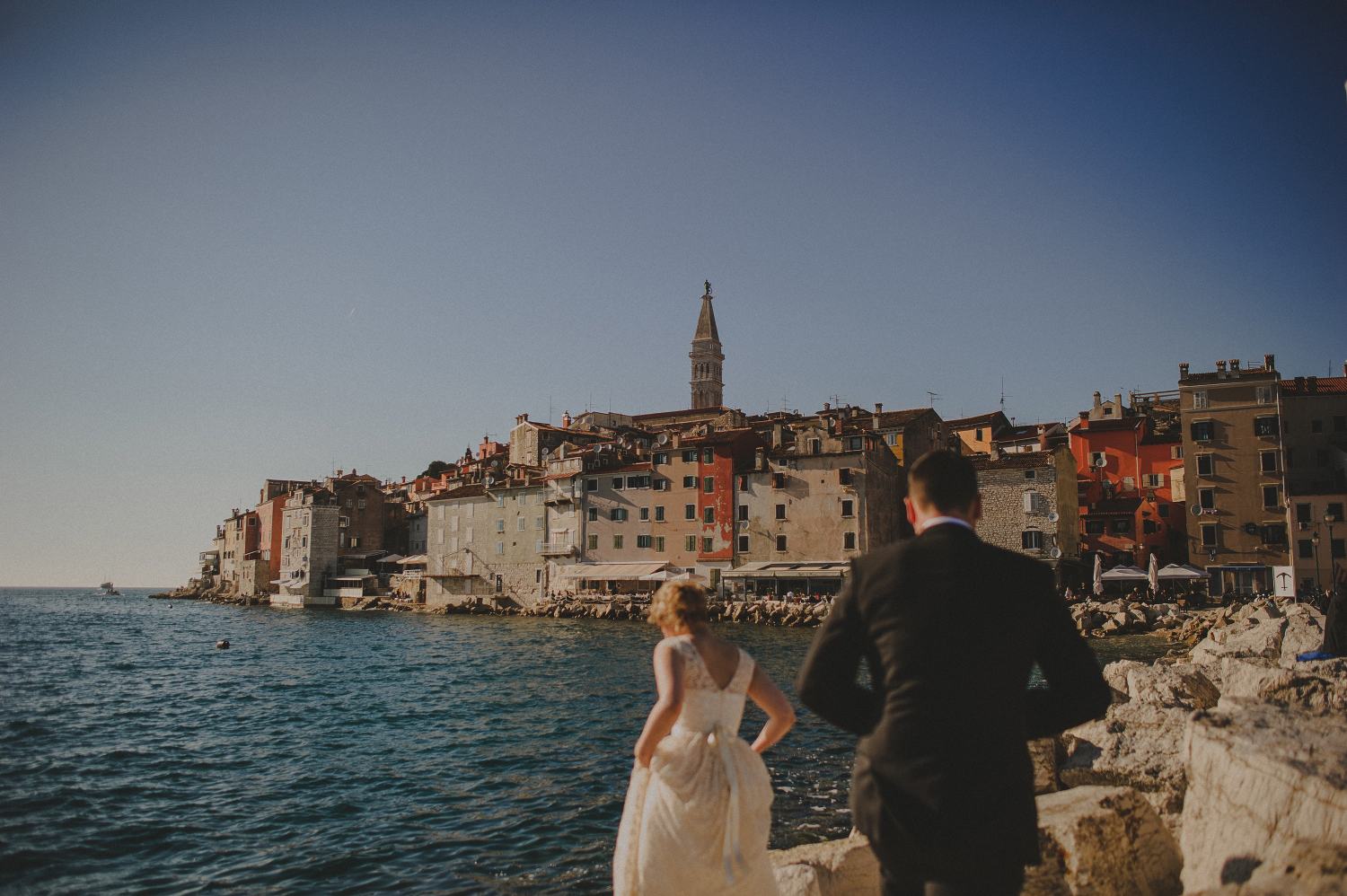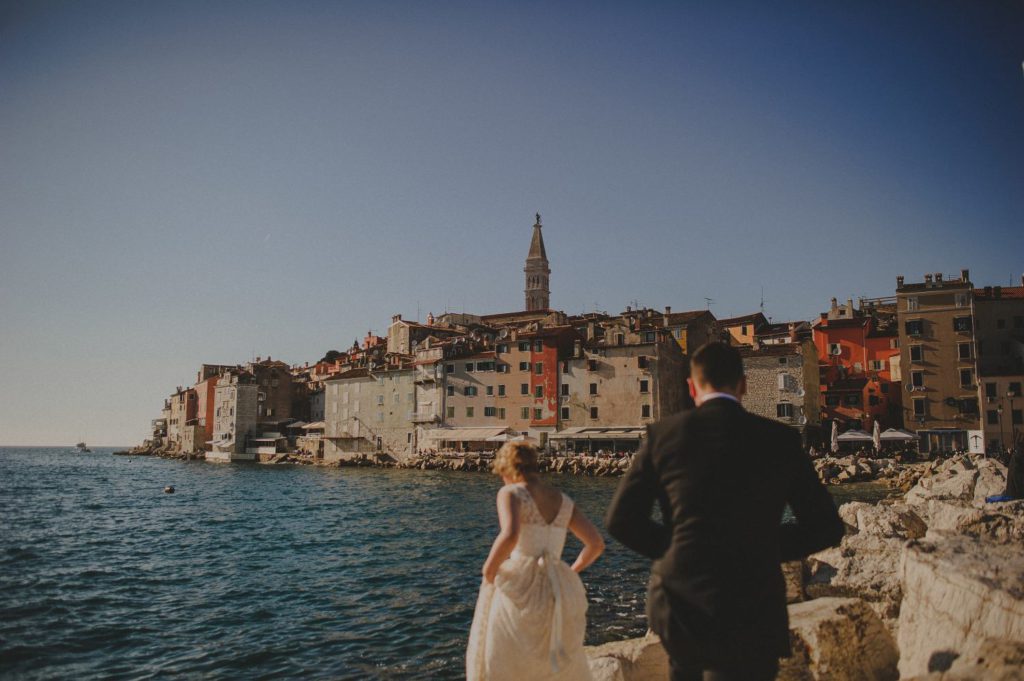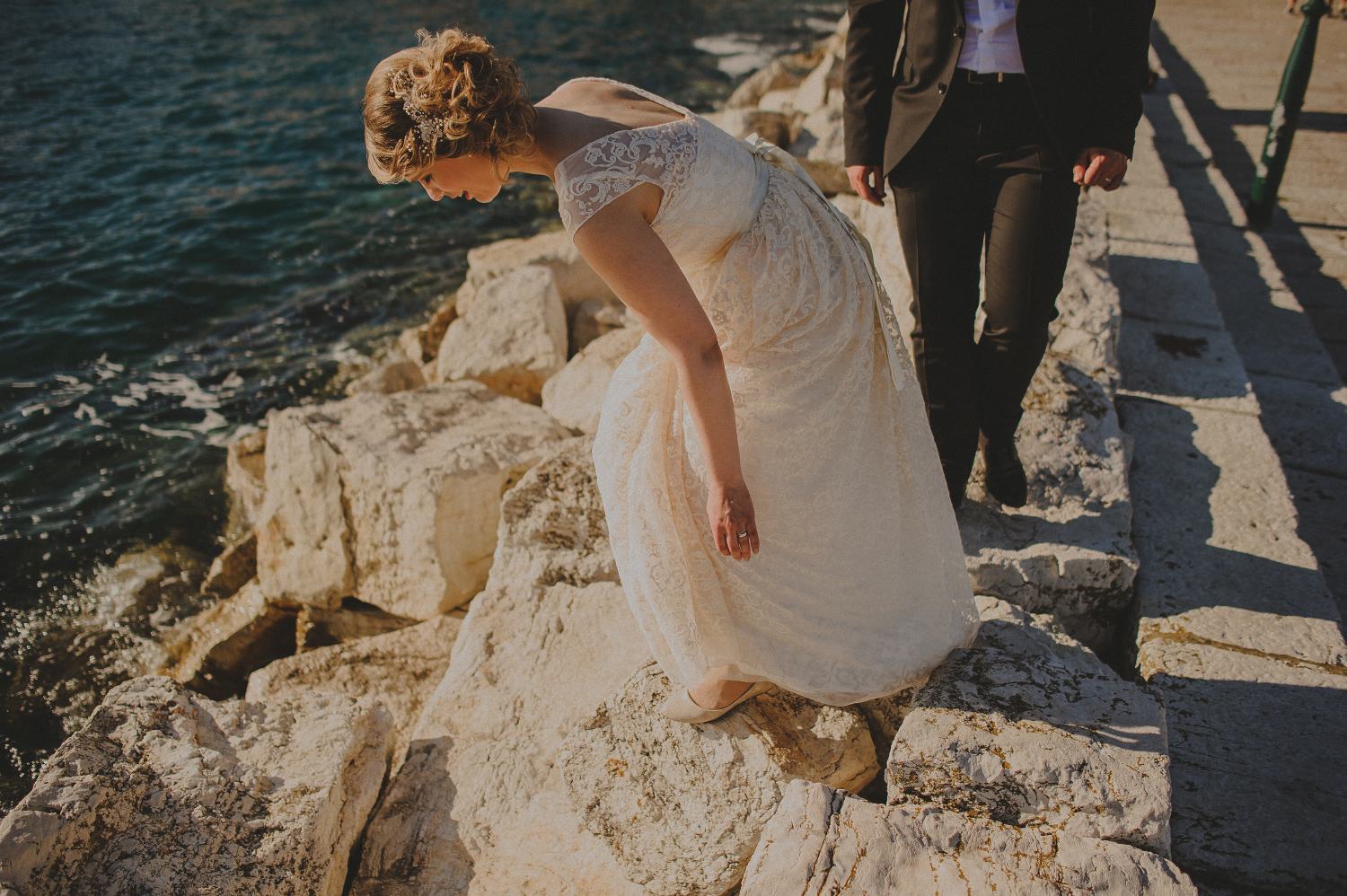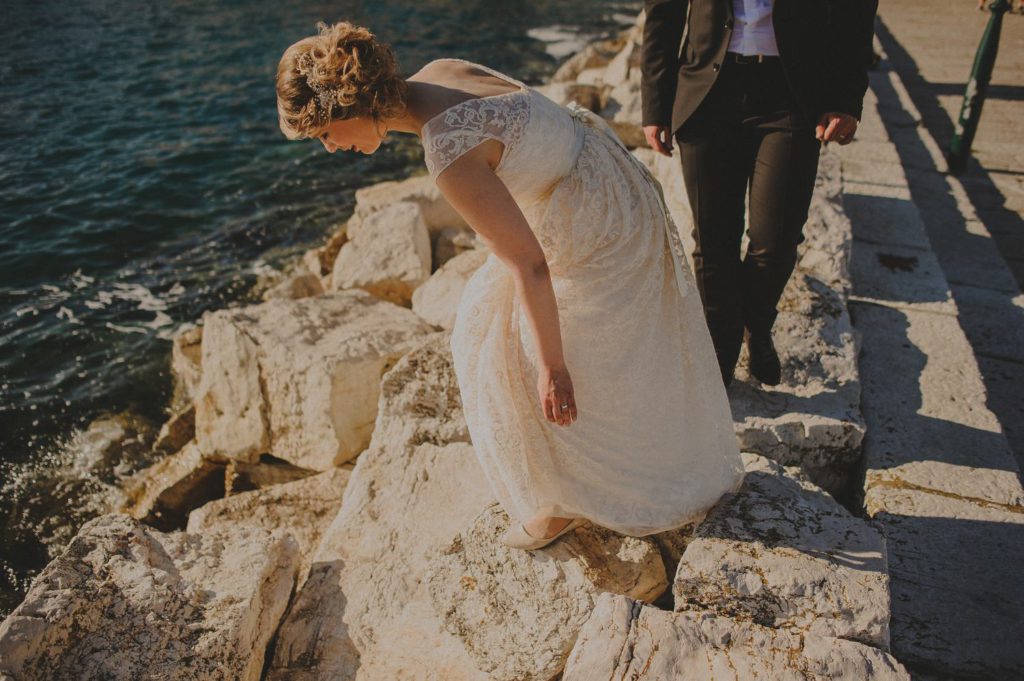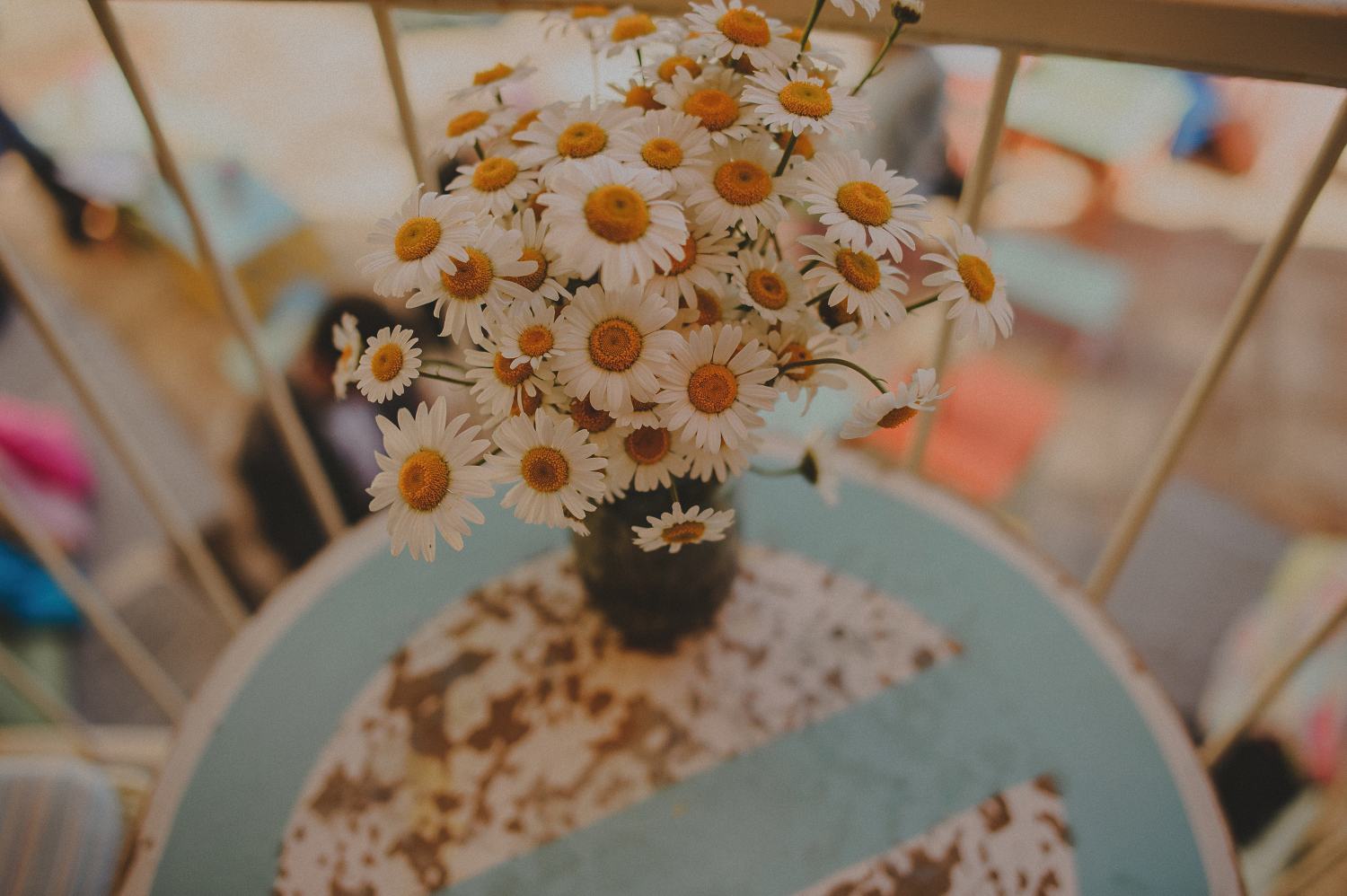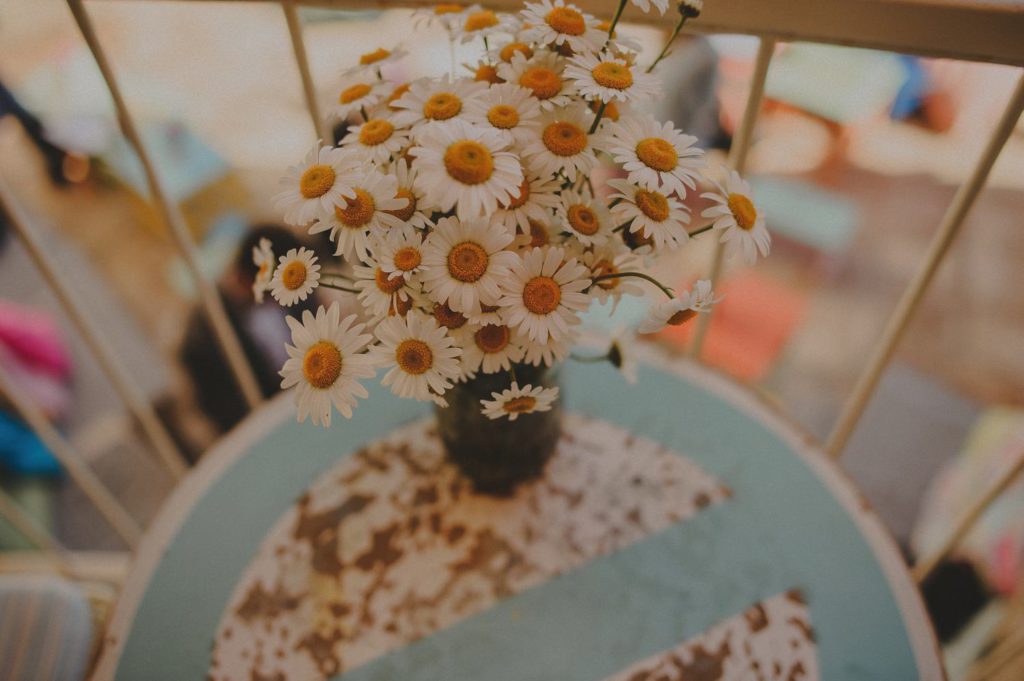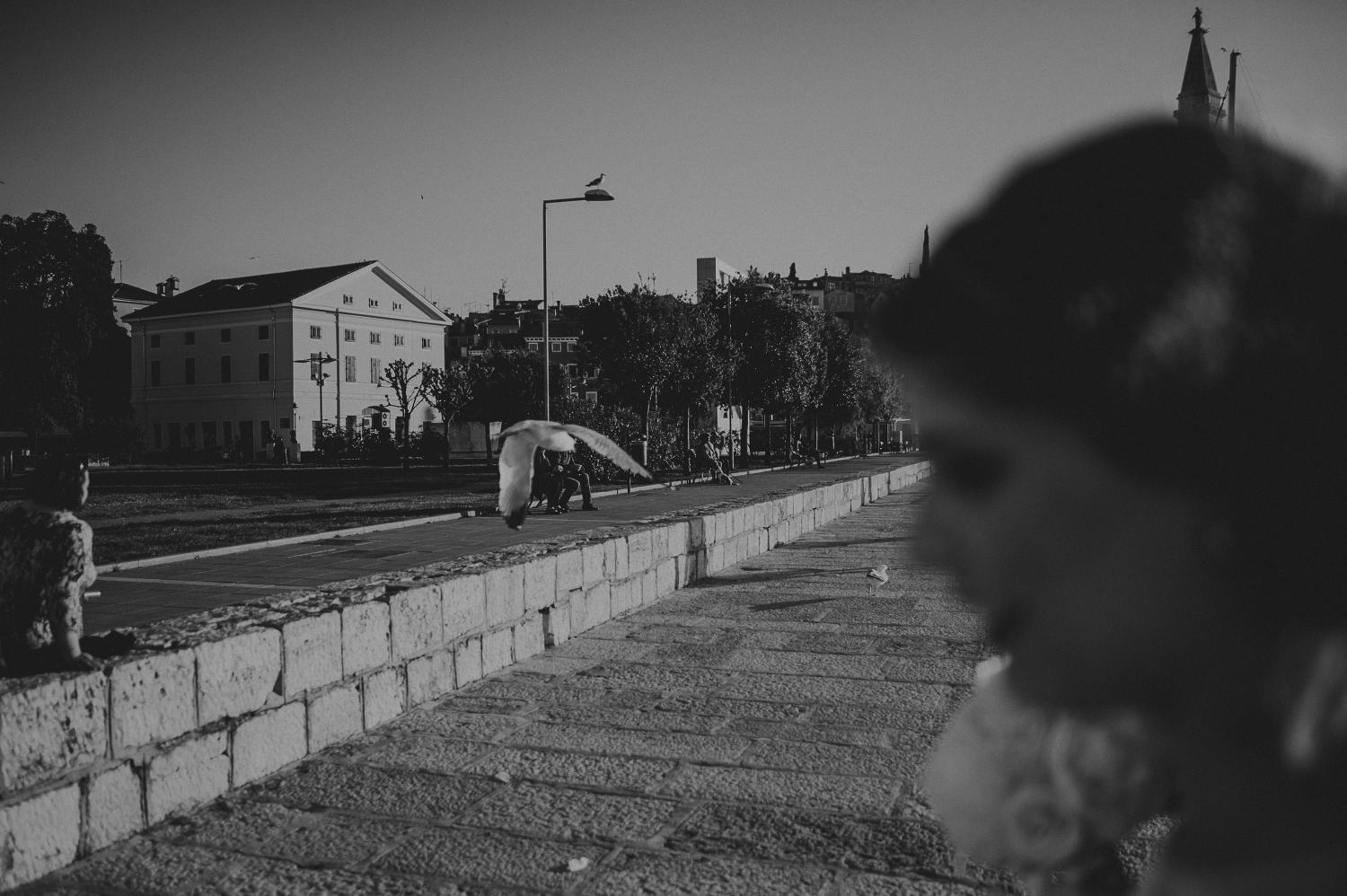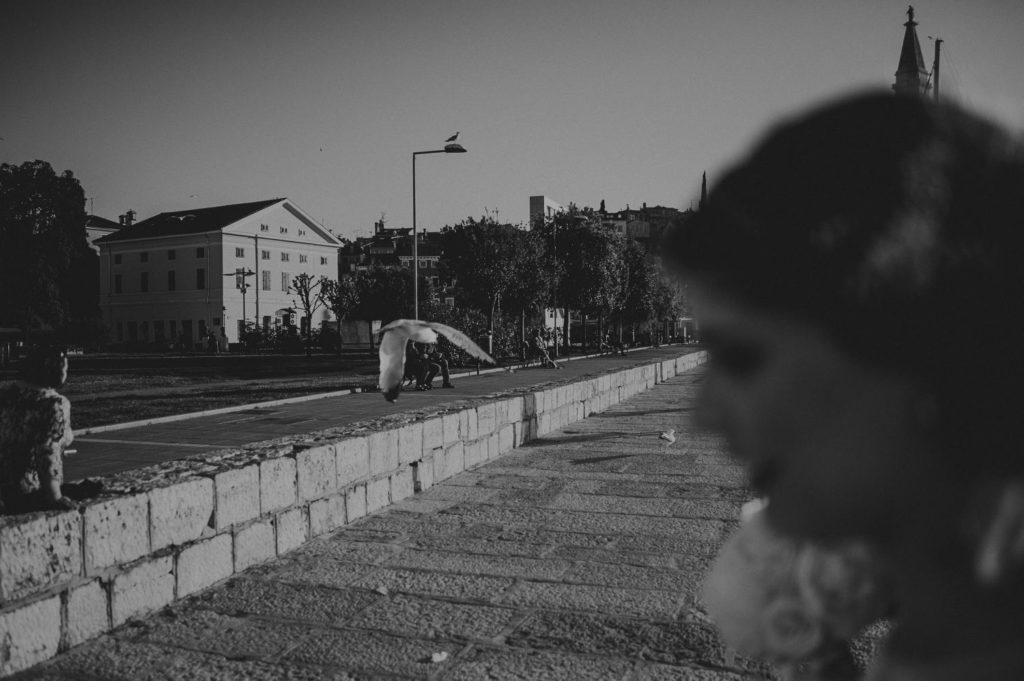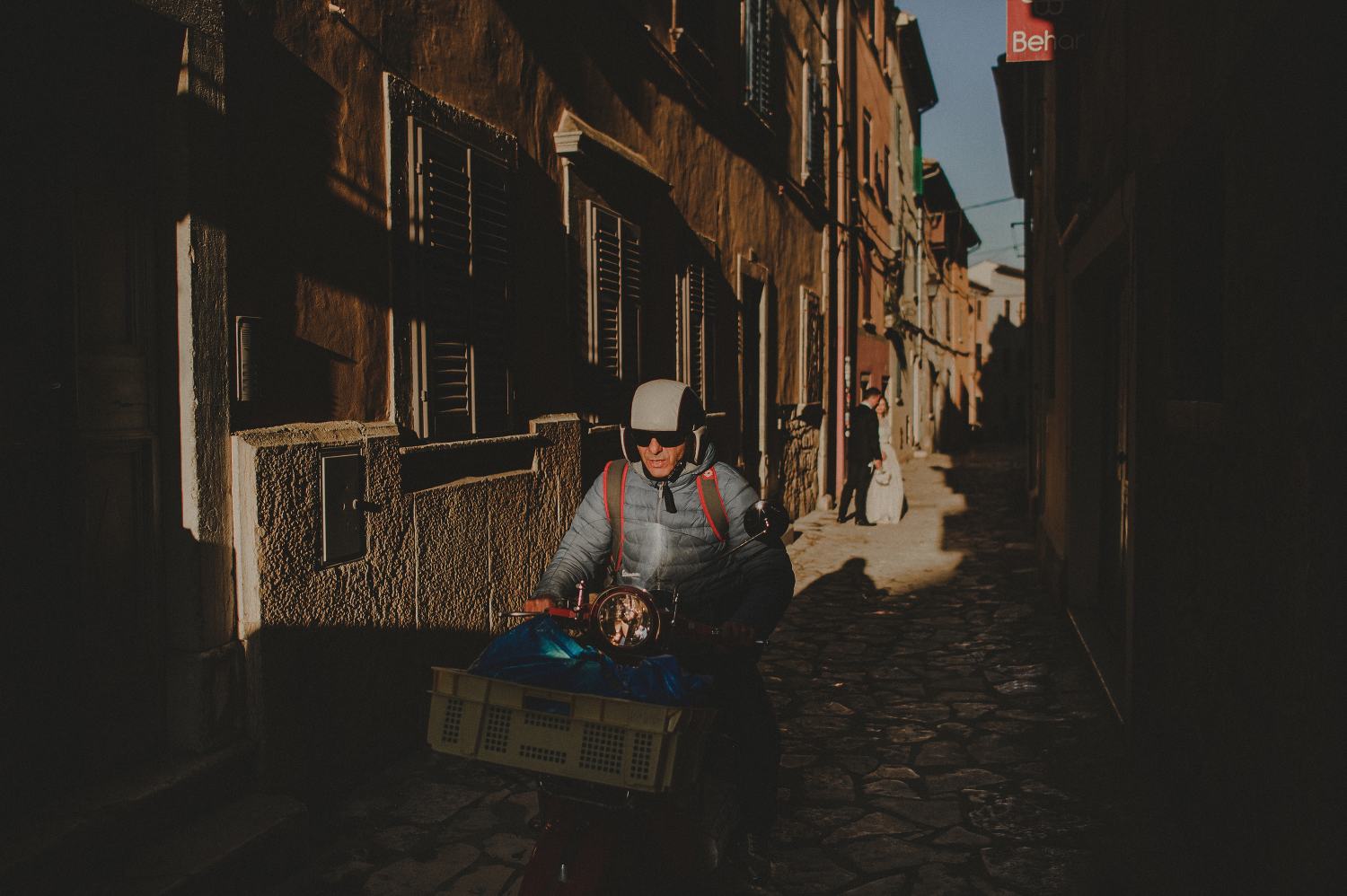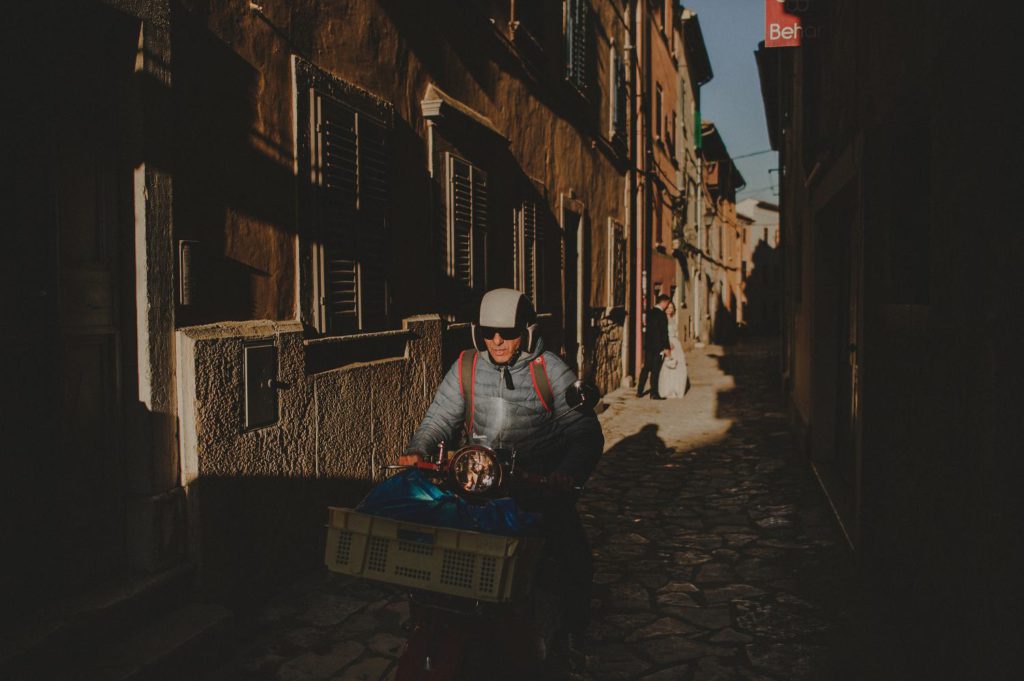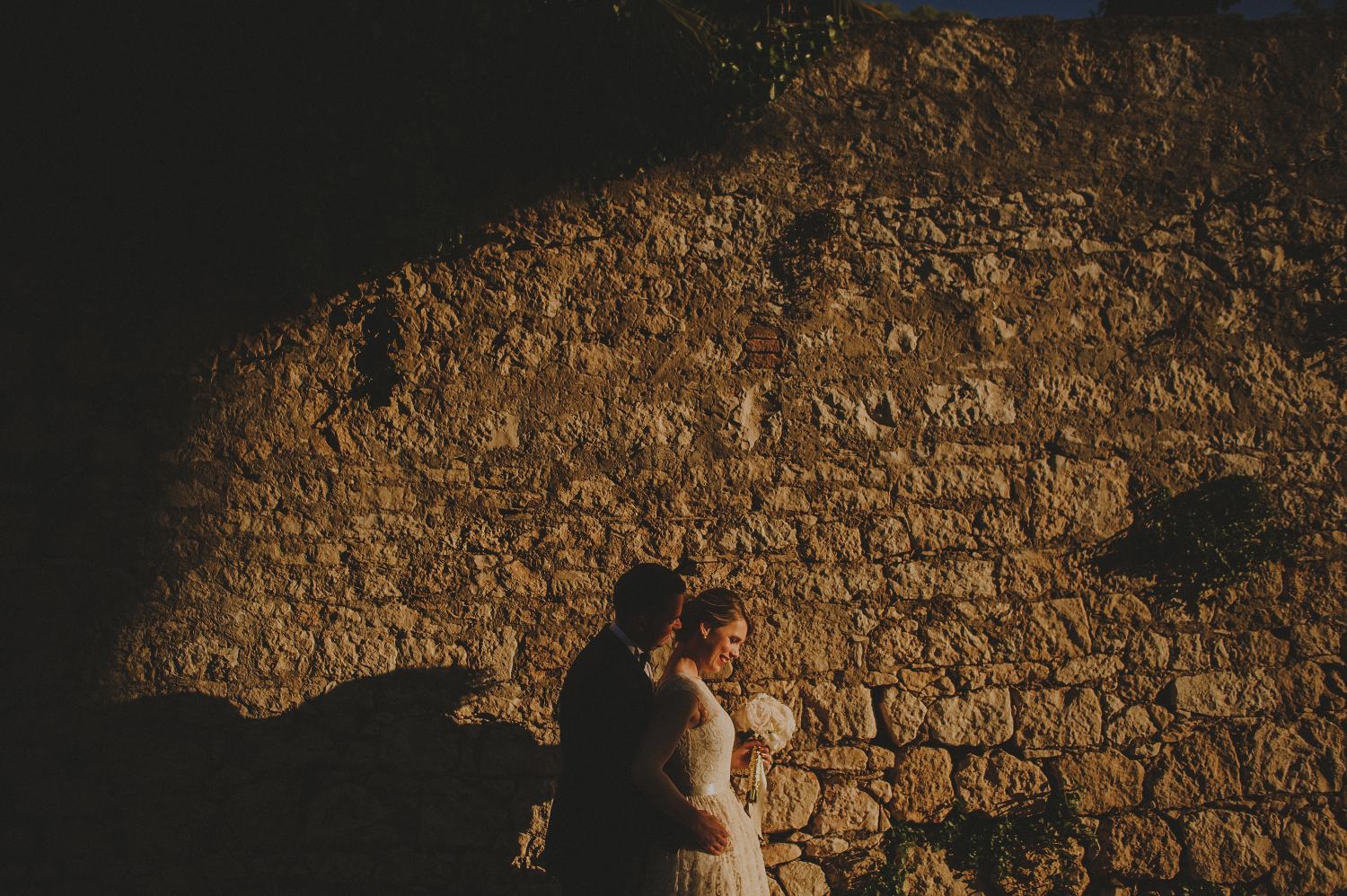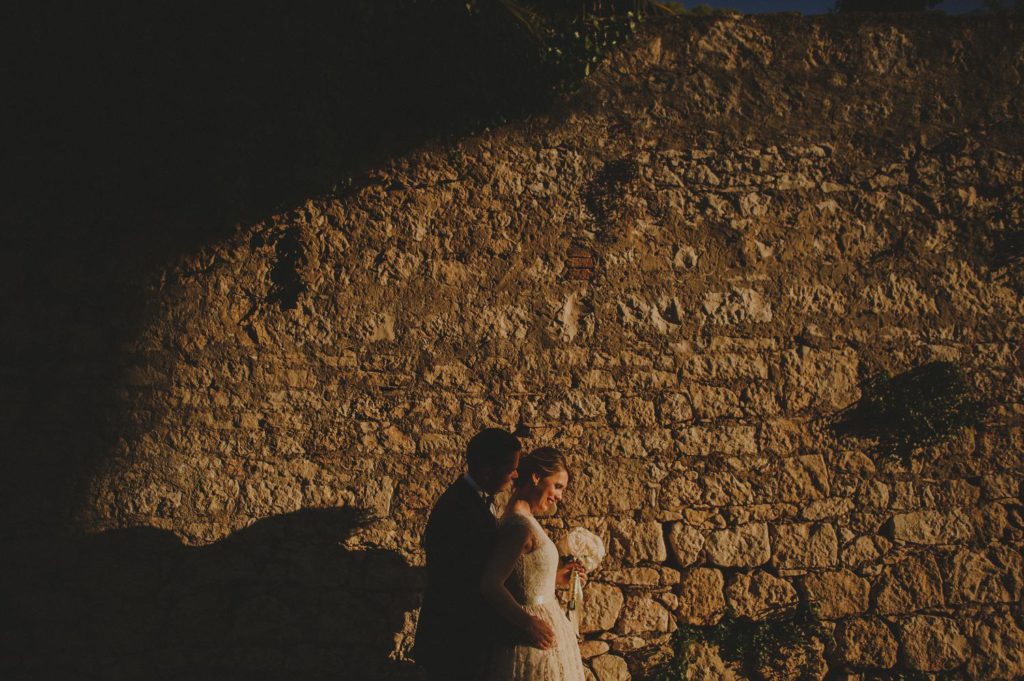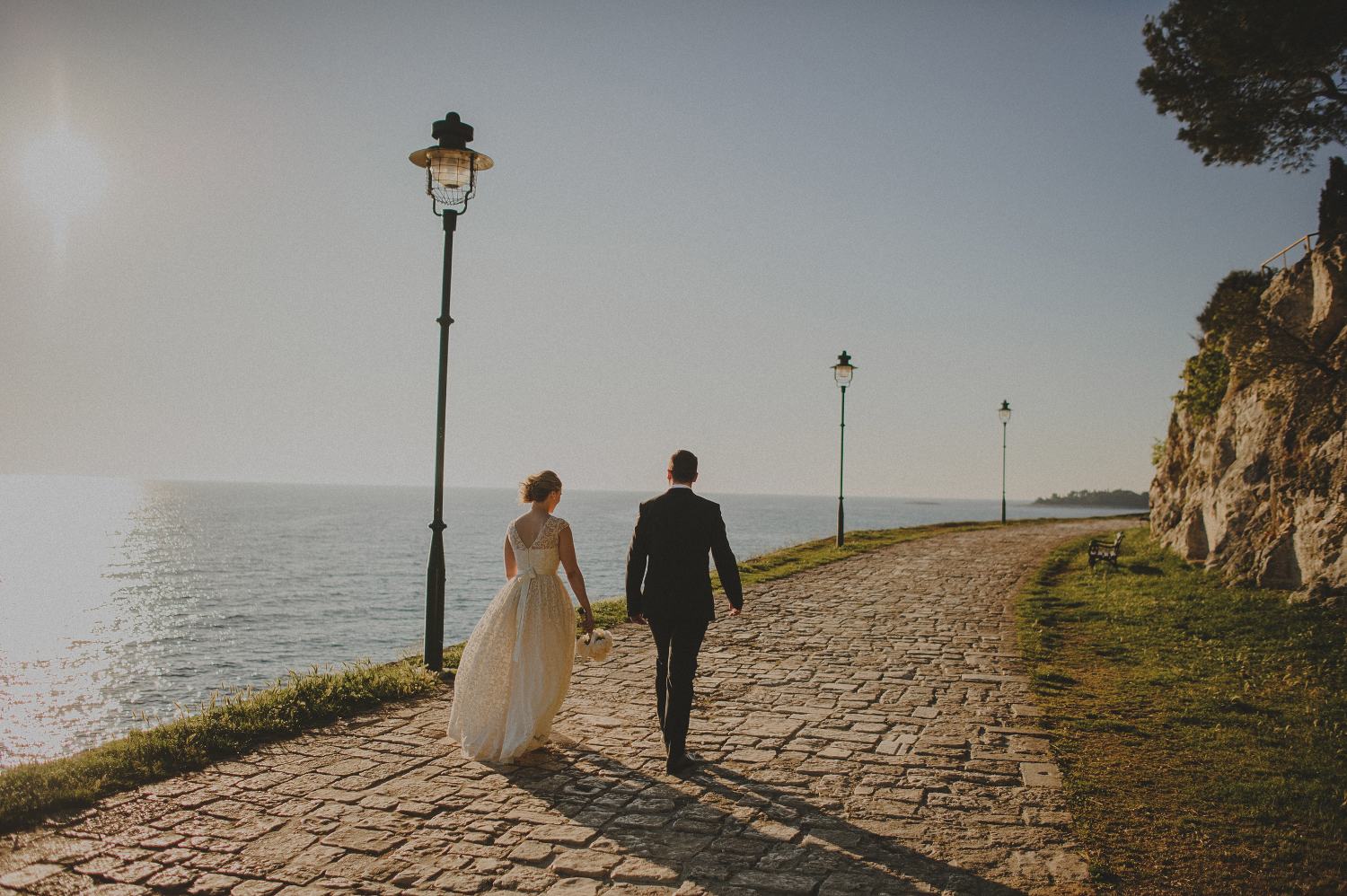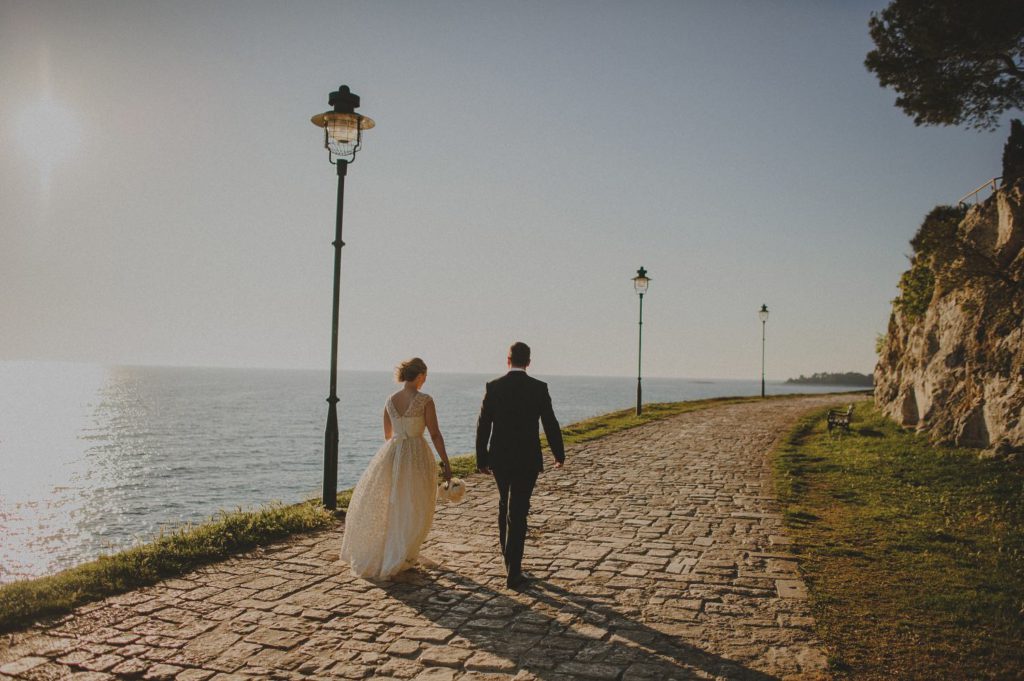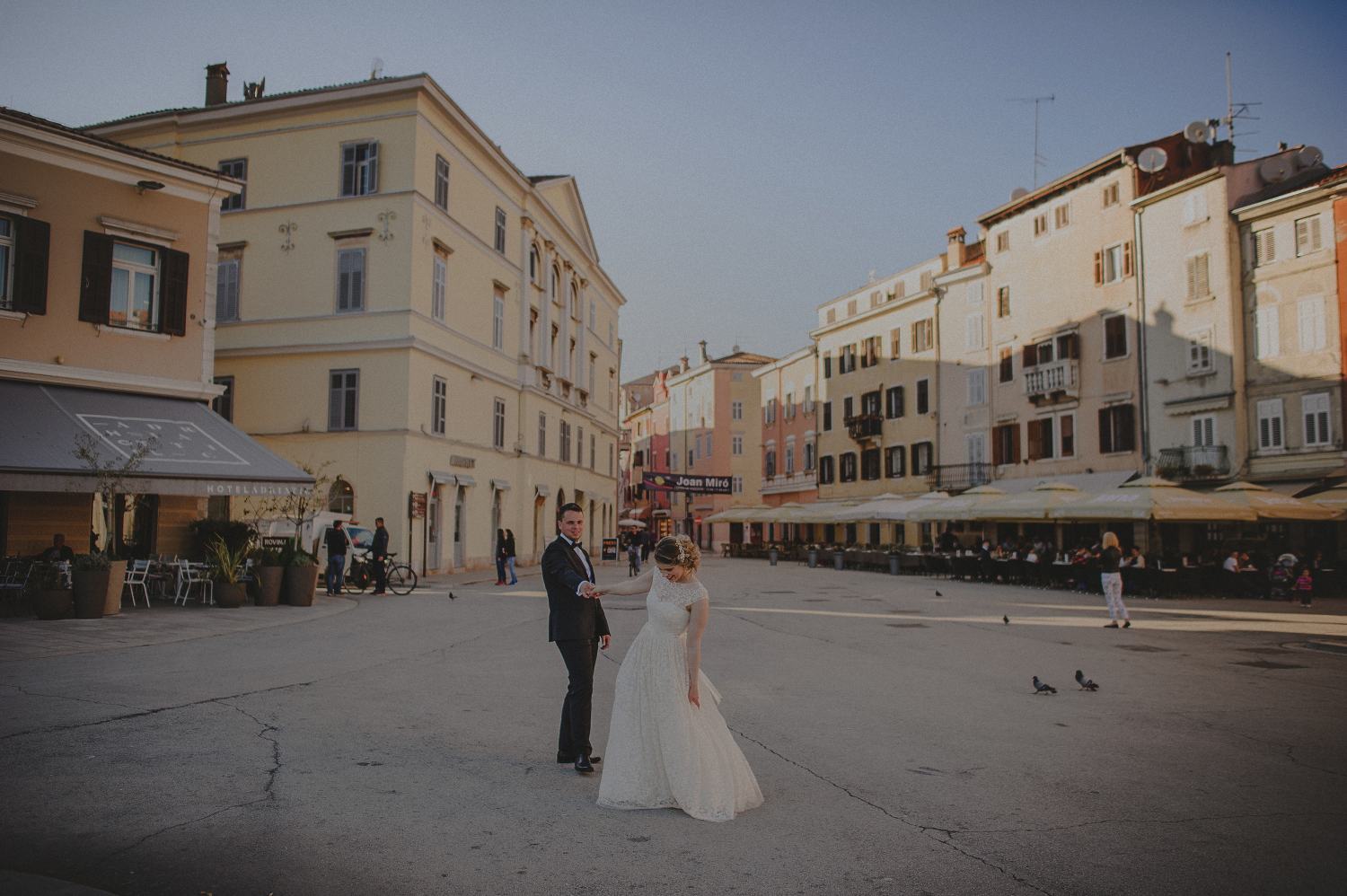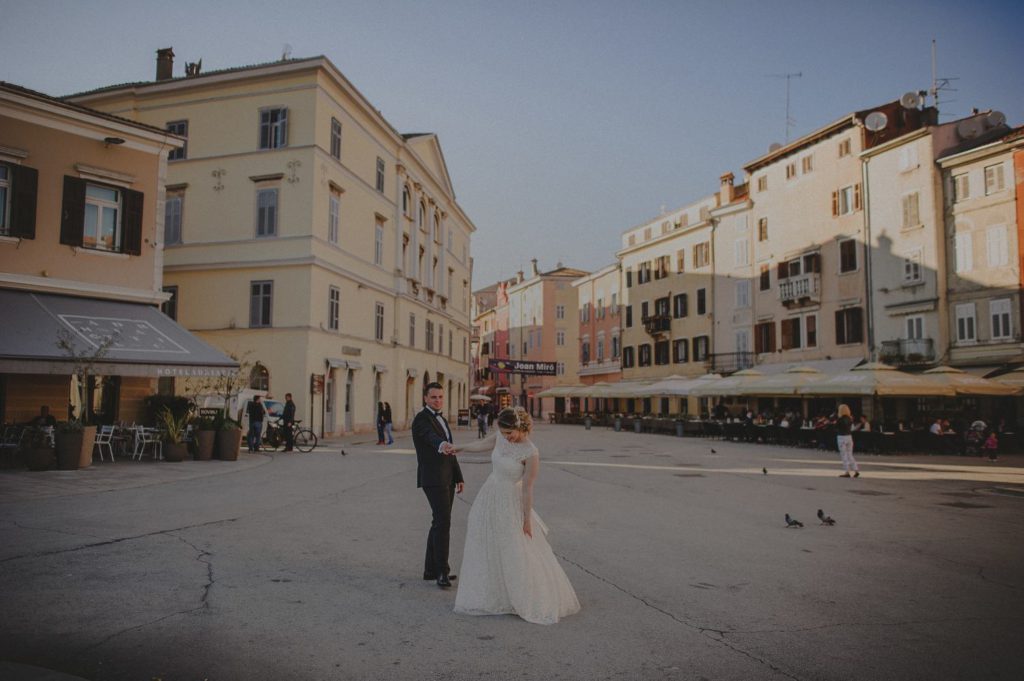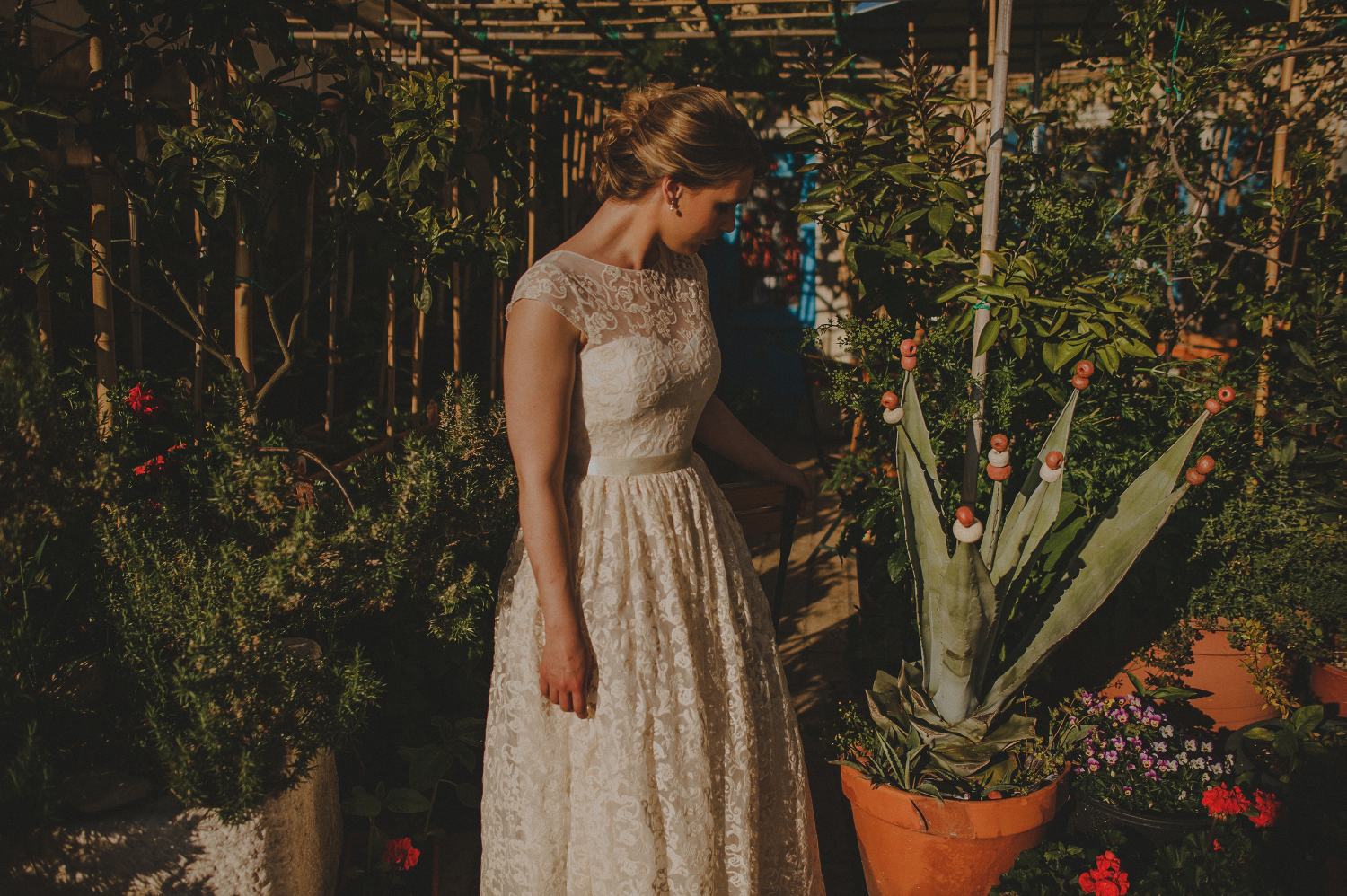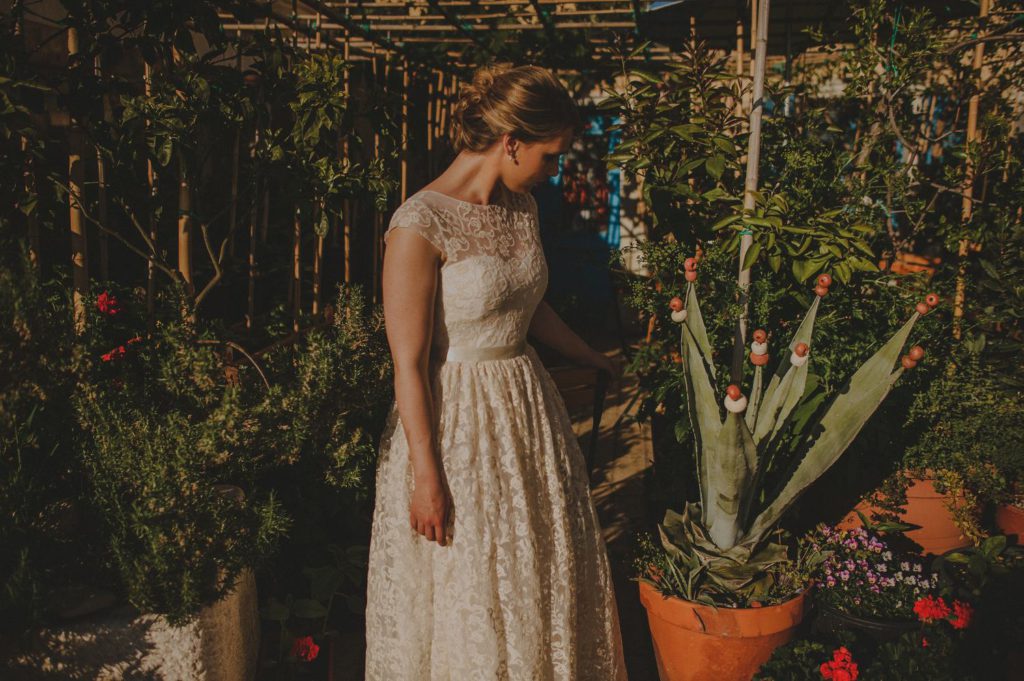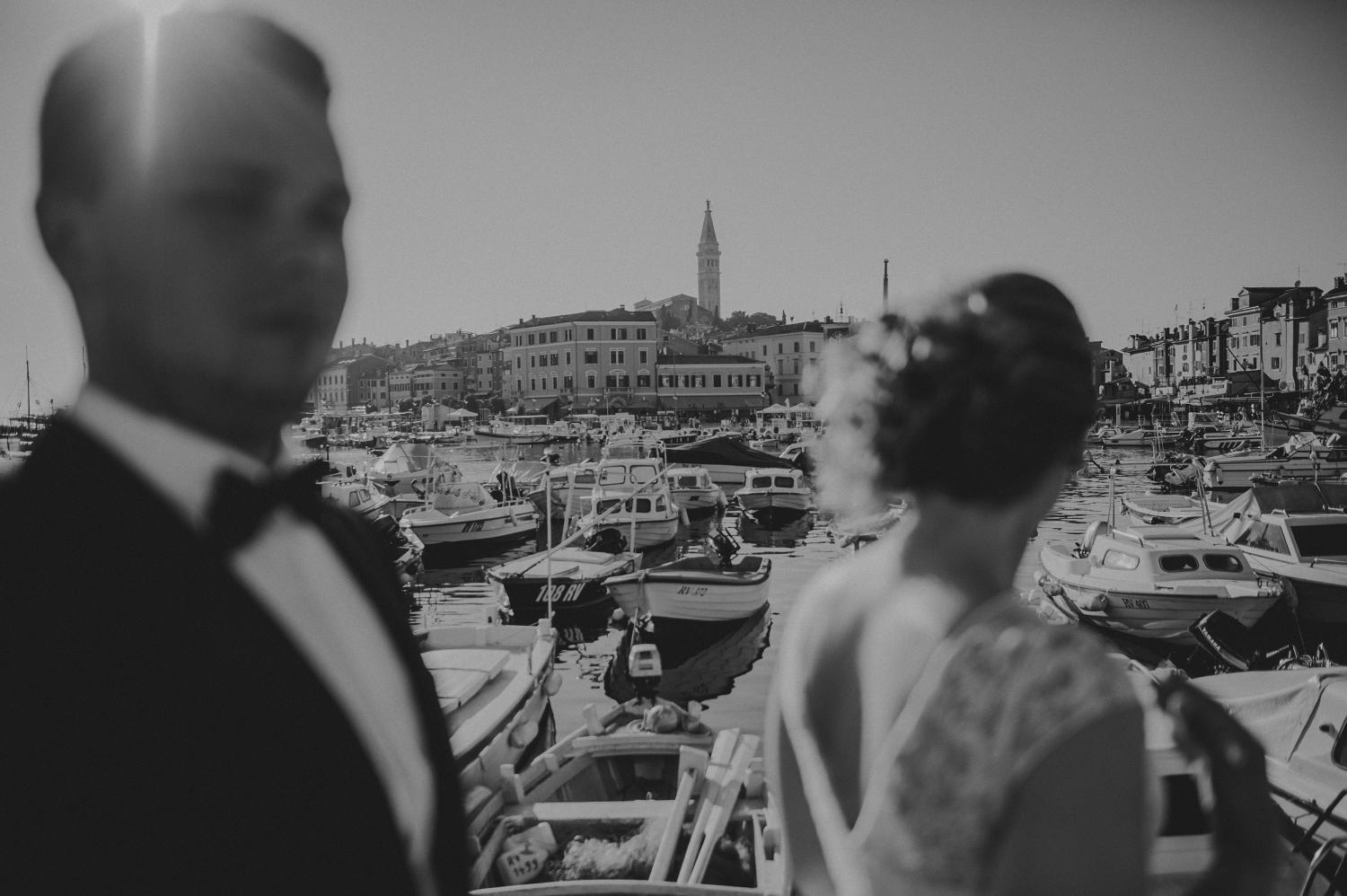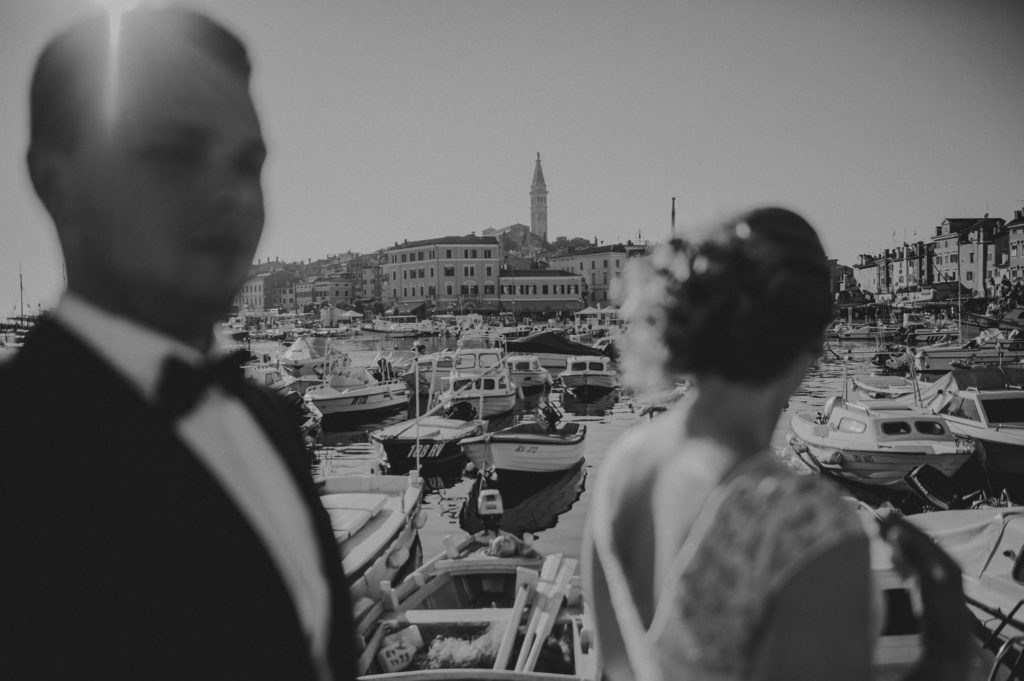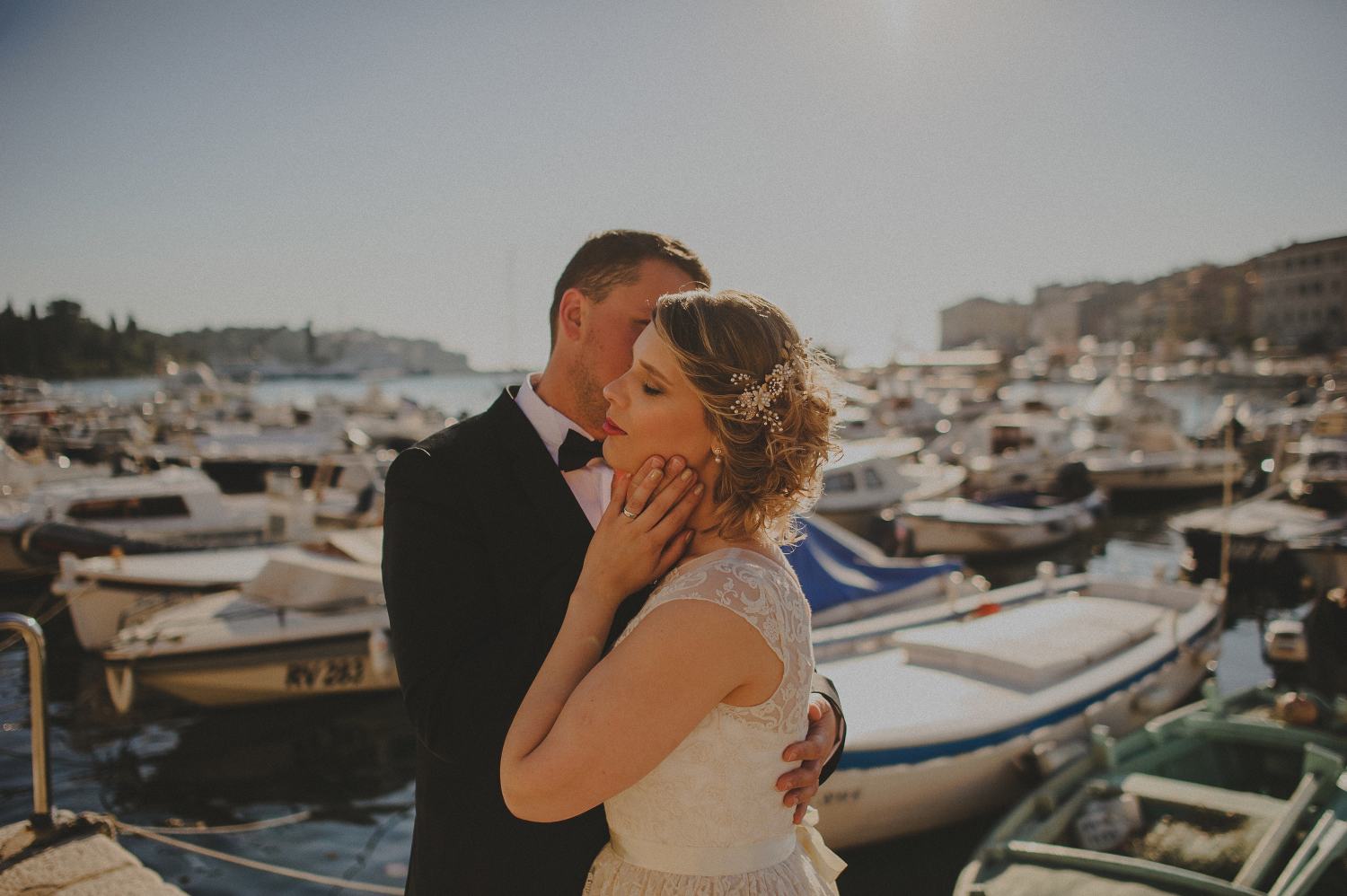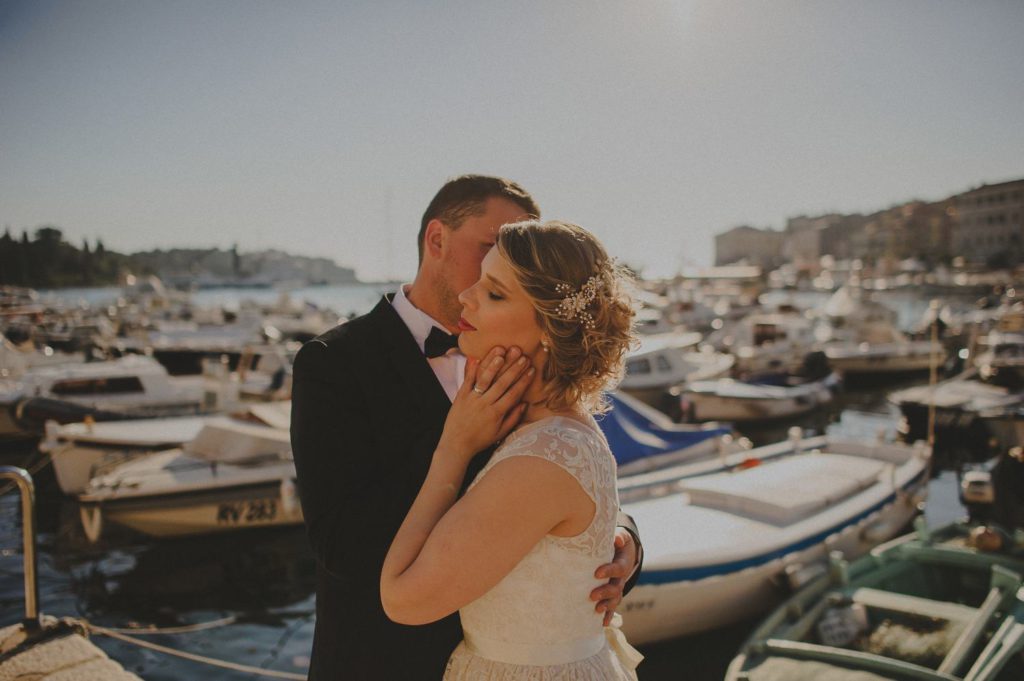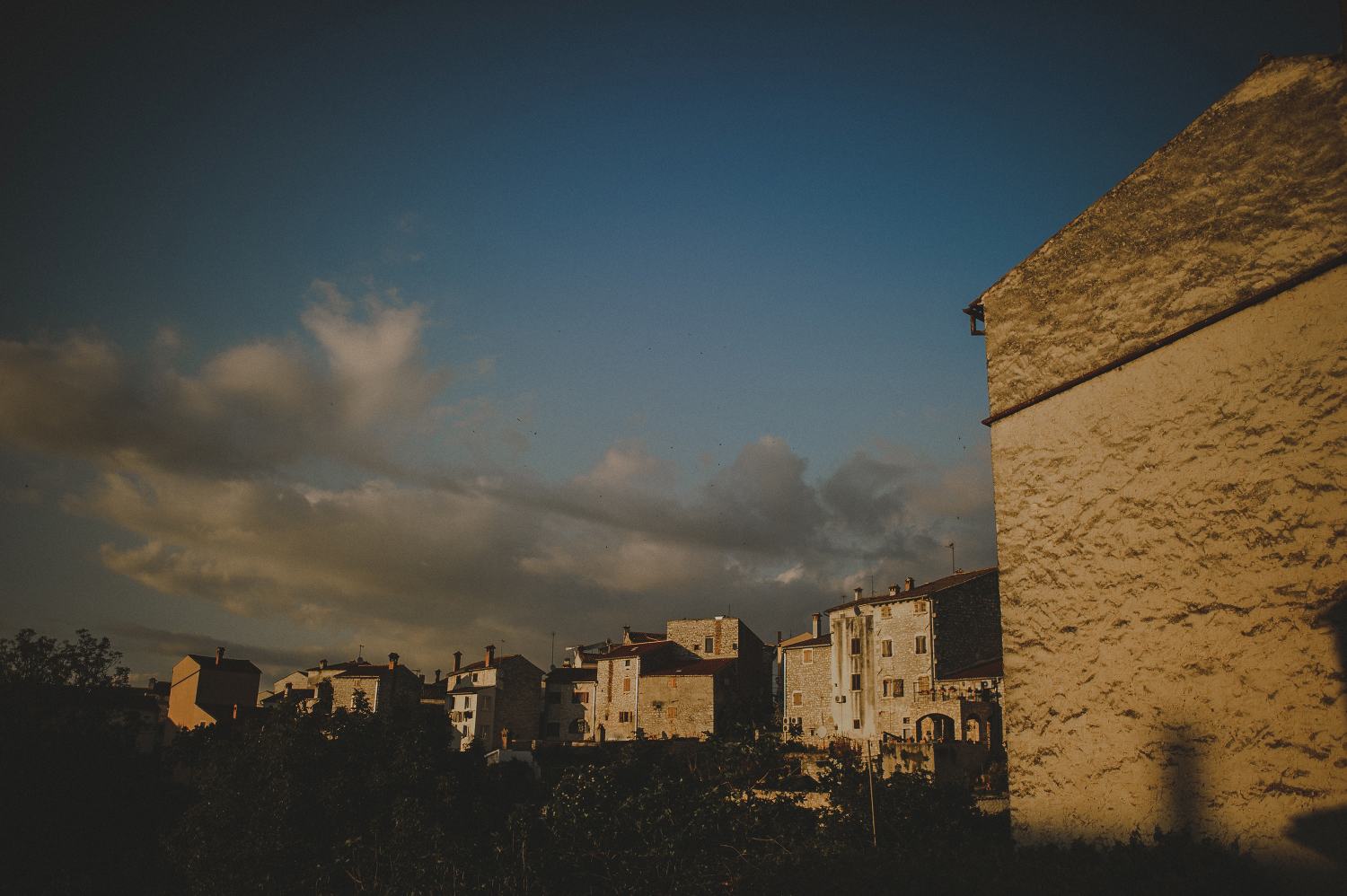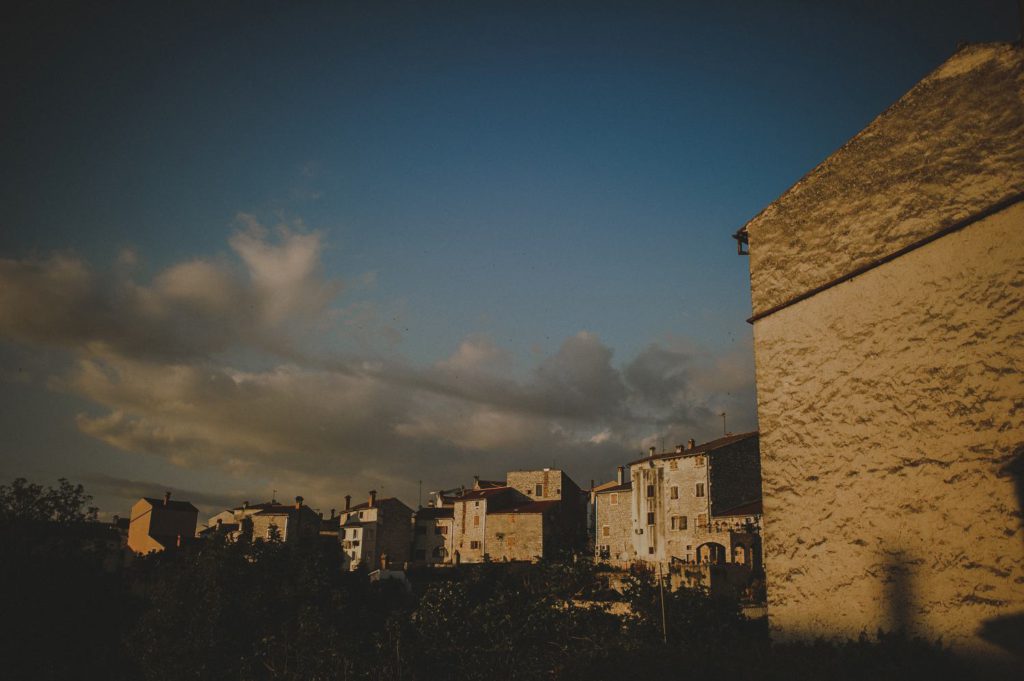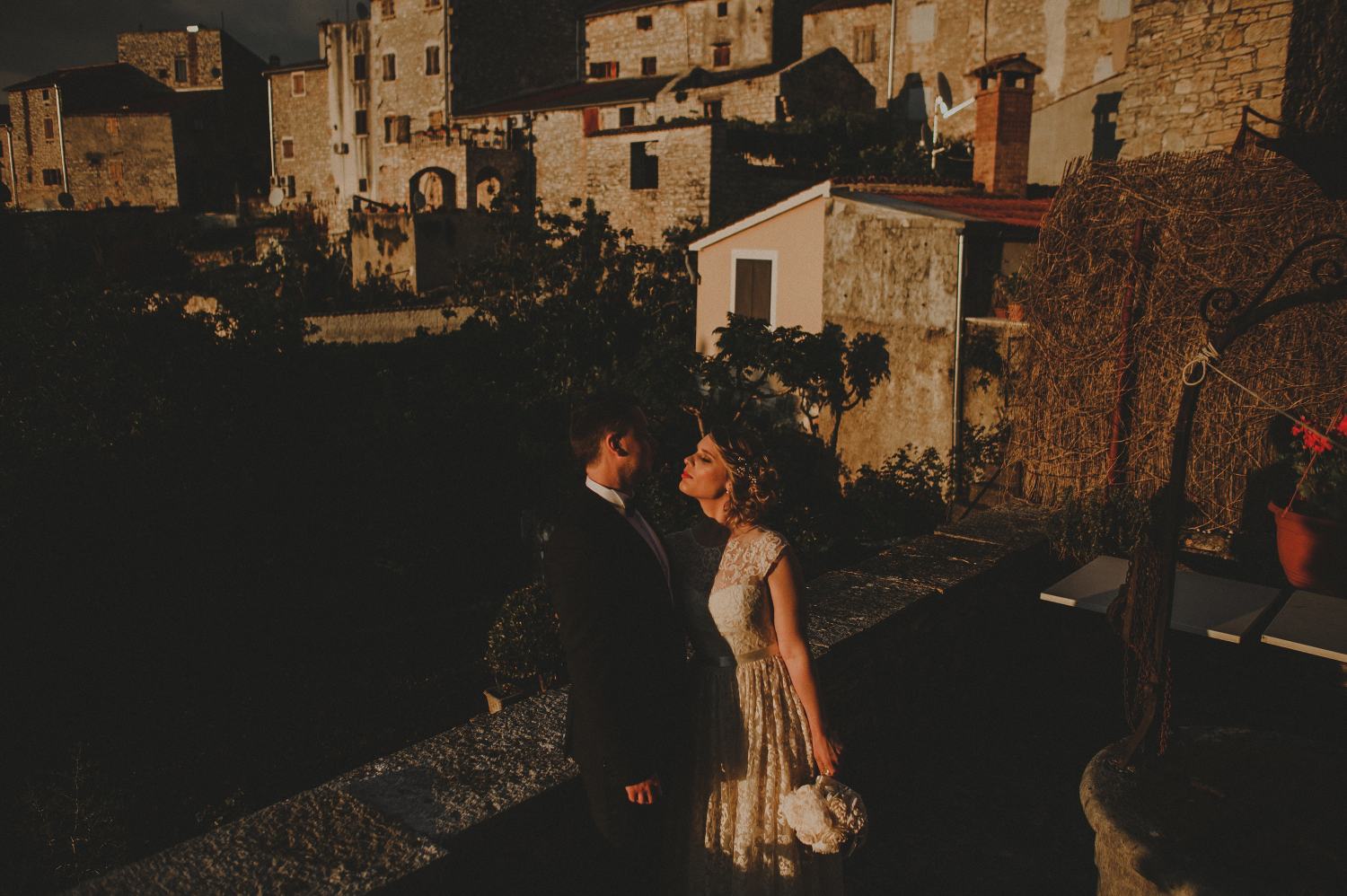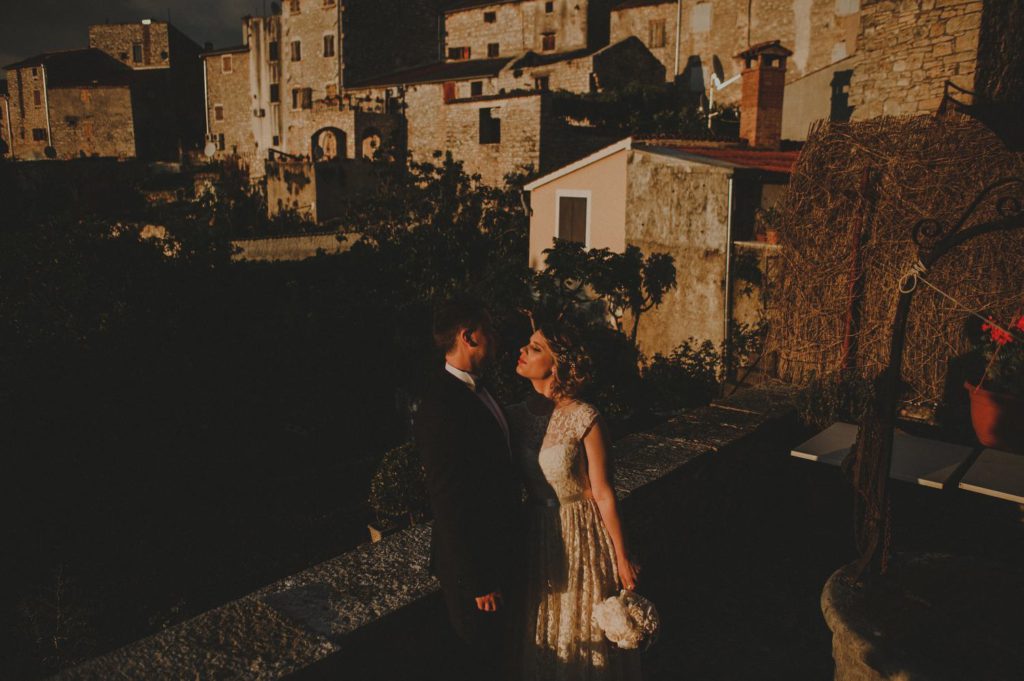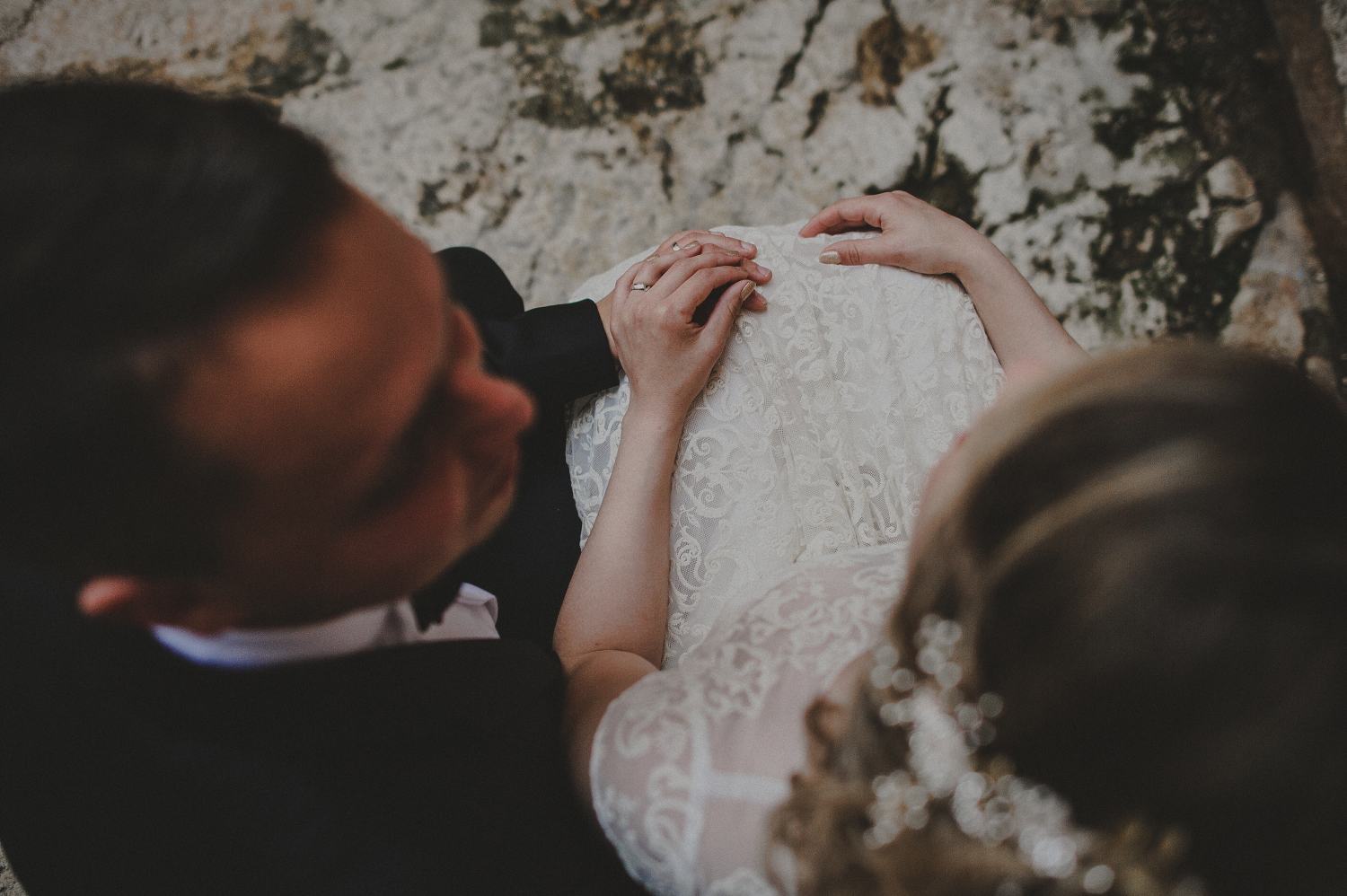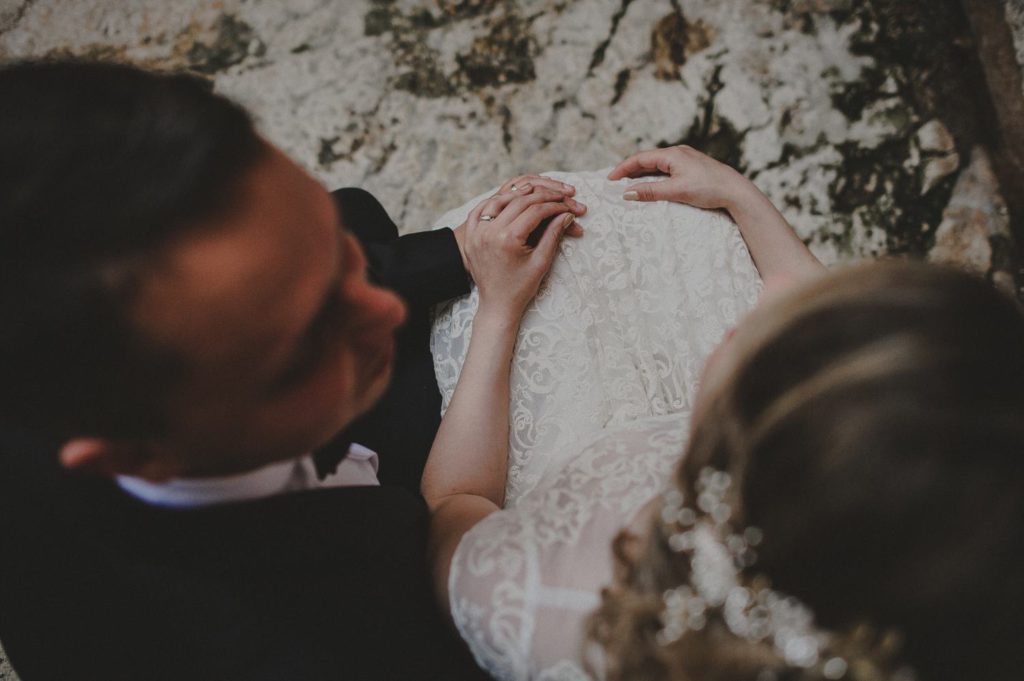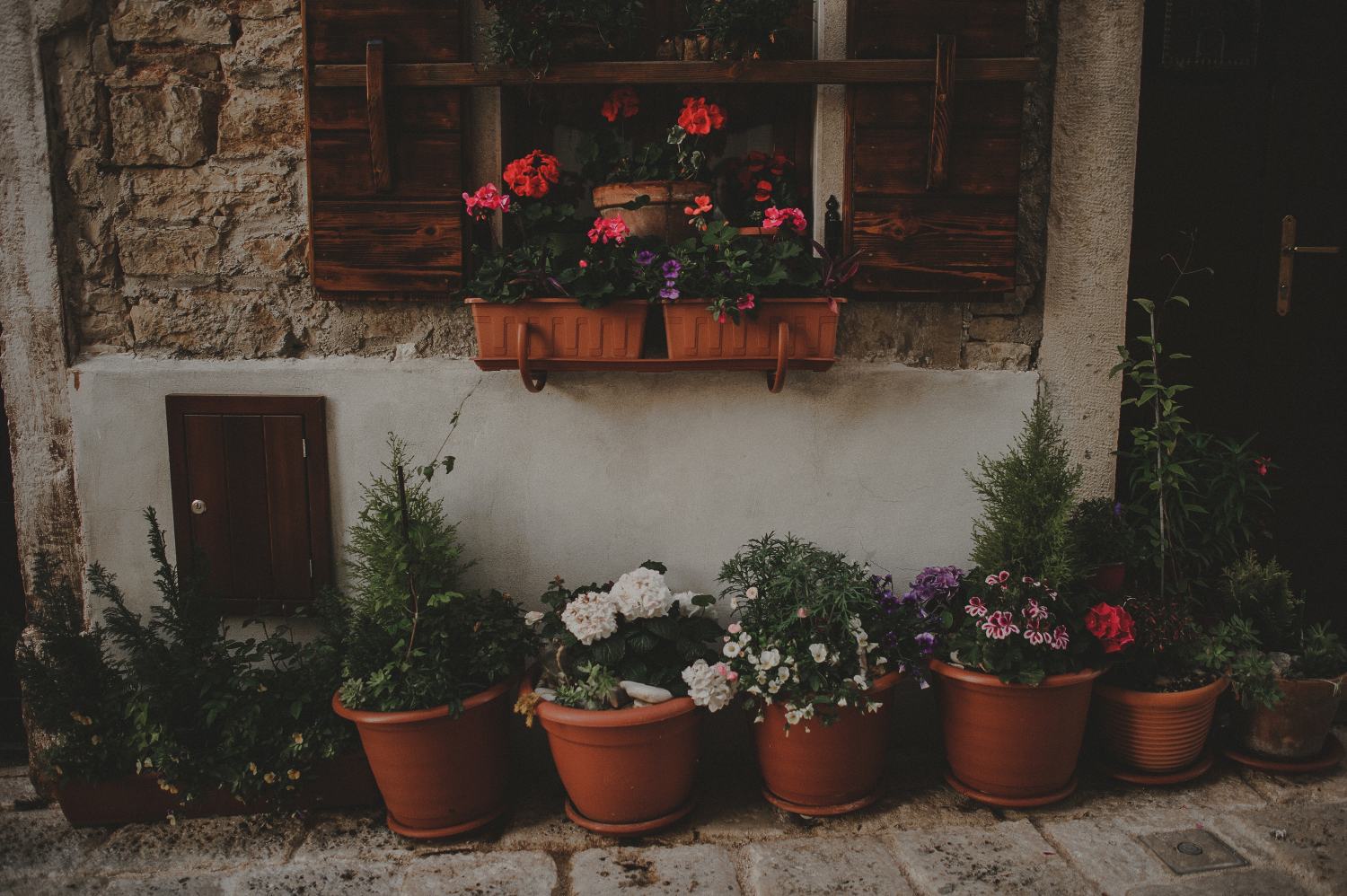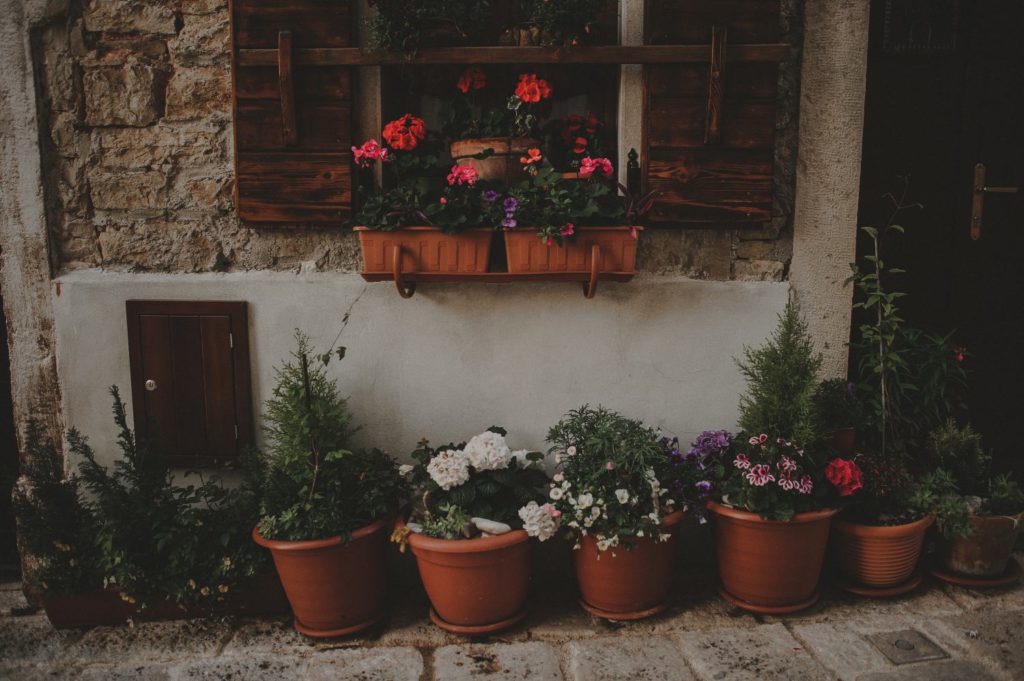 Thank you for reading this post about Istria wedding photographer, you can check more on our blog 🙂