Luxury wedding in Dubrovnik – Shuang and Hazem
One spring day Shuang called us saying, she is planning a wedding near Dubrovnik in Visnjica Park. We got along very well and we were happy that she chose us as their wedding photographer and videographer. With her fiancé, she arrived from Hong Kong to have a destination wedding in Croatia. We remember, it was a pleasant summer day and we spent two wonderful days with this couple. Shuang carefully planned her wedding and she was also aware of every detail. It was a real pleasure to work with them at their luxury wedding in Dubrovnik.

Their day began with getting ready at the hotel, followed by a wedding ceremony in Višnjica Park. Because it is a beautiful open-air and elevated park with a view of the city of Dubrovnik, the beautiful golden light gave a magical feeling of an outdoor wedding. Indeed, it is hard to express by the words how amazing and emotional their wedding was. Instead, we will show you our photos, to see how both their families and friends fully enjoyed their intimate moment.
A dinner was held on the terrace of the Hotel Croatia in Cavtat. The hotel terrace is located on the beach overlooking the town of Cavtat and yachts in the marine. The decoration of the terrace created a special, romantic vibe.Table set-up was matched with venue and bridal flowers. Warm pink and rose tone gave such a romantic vibe to the wedding and small yellow bulbs created the feeling of a starry sky.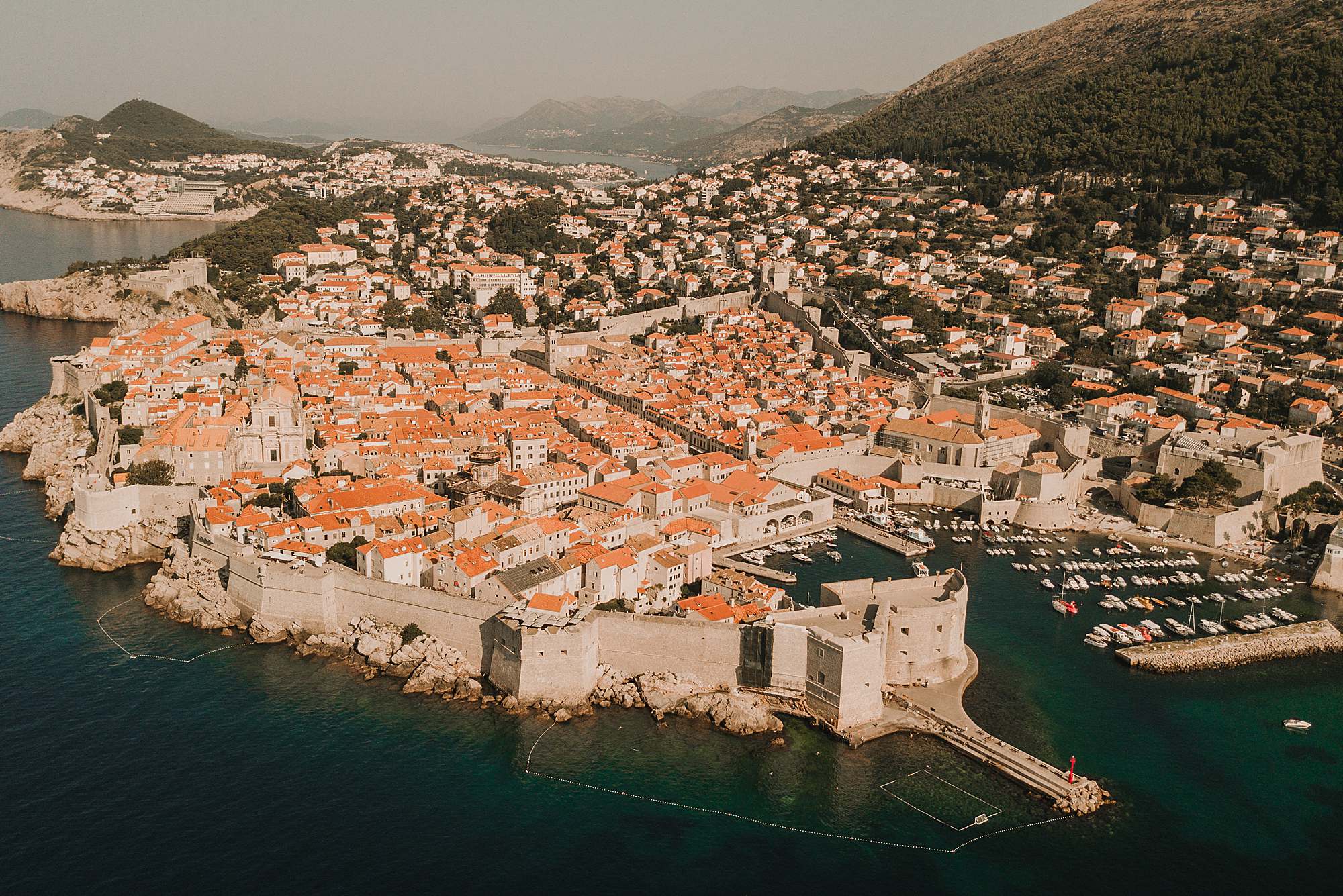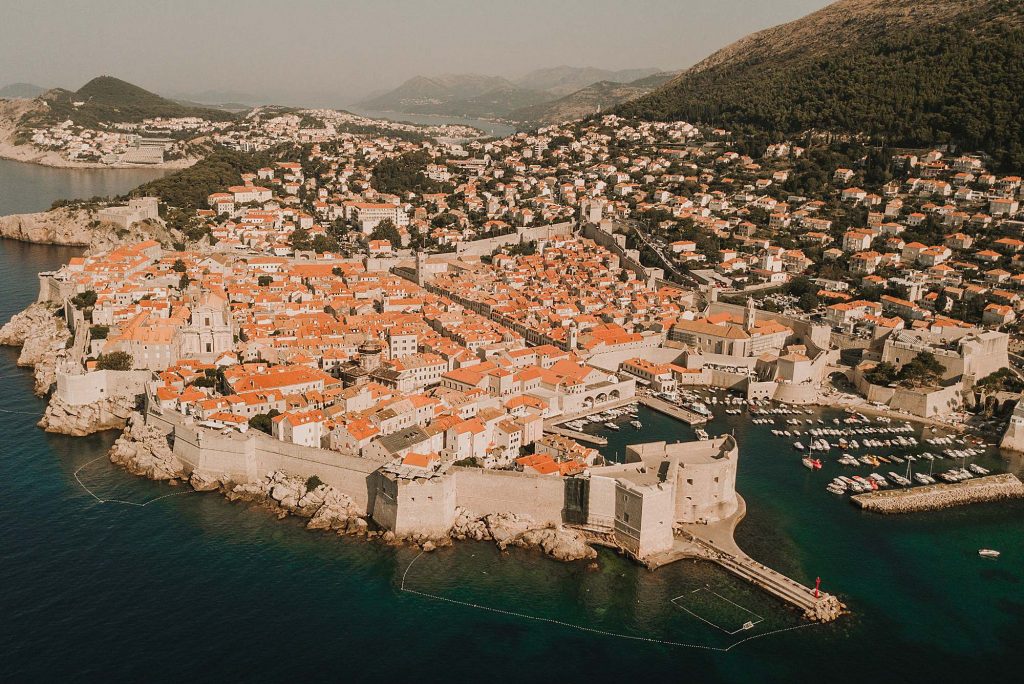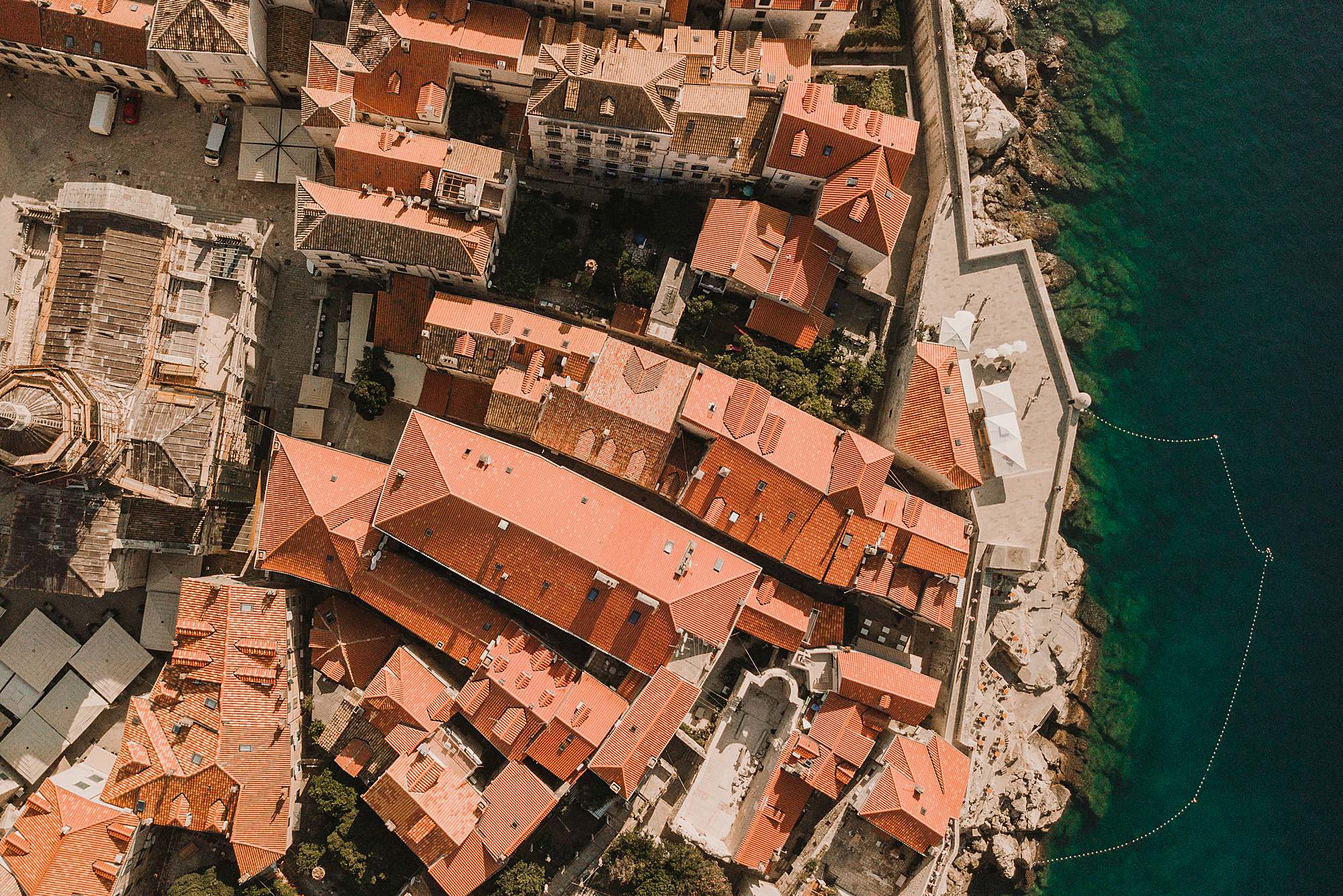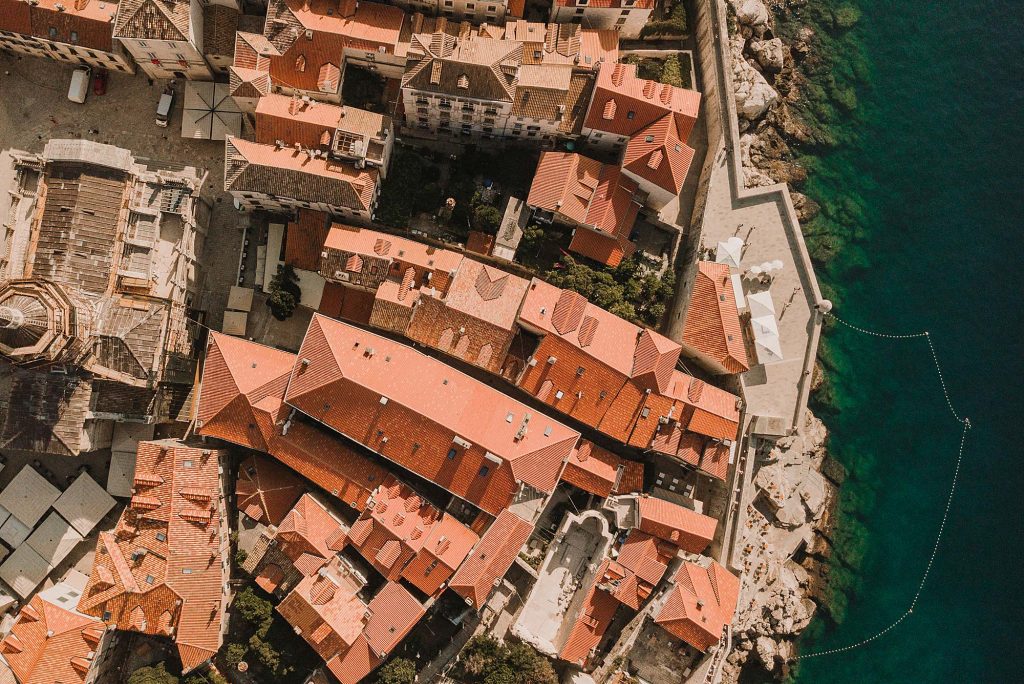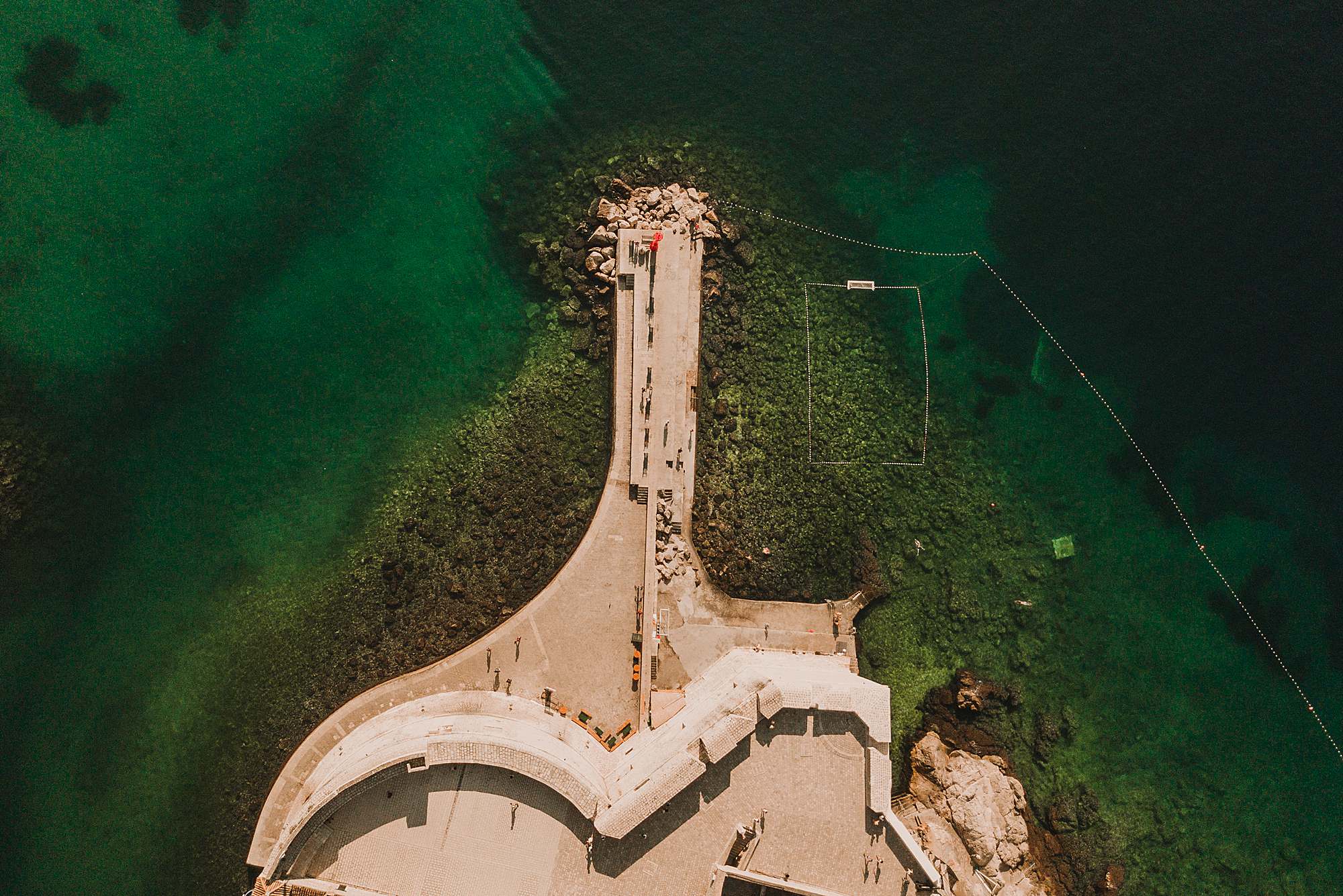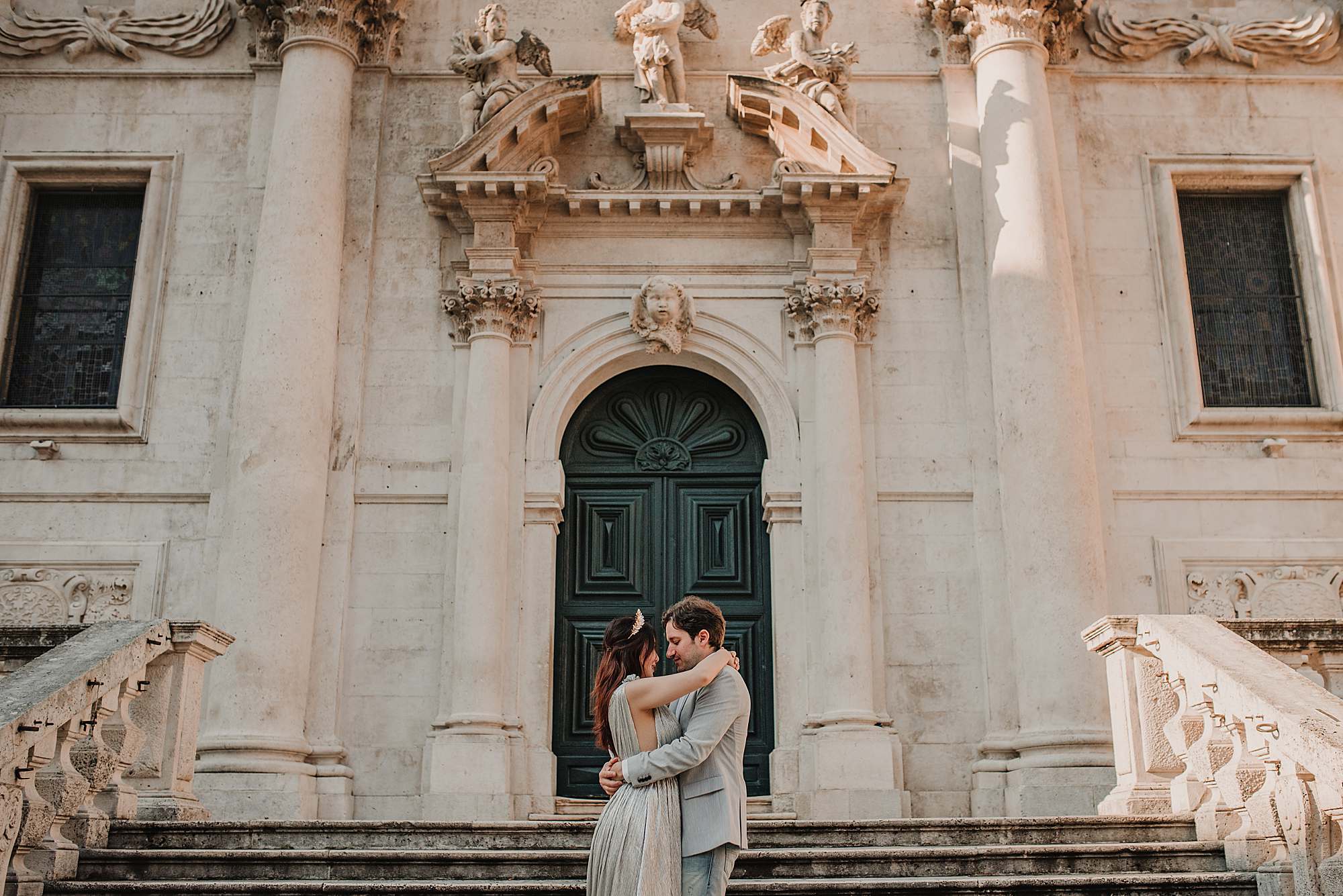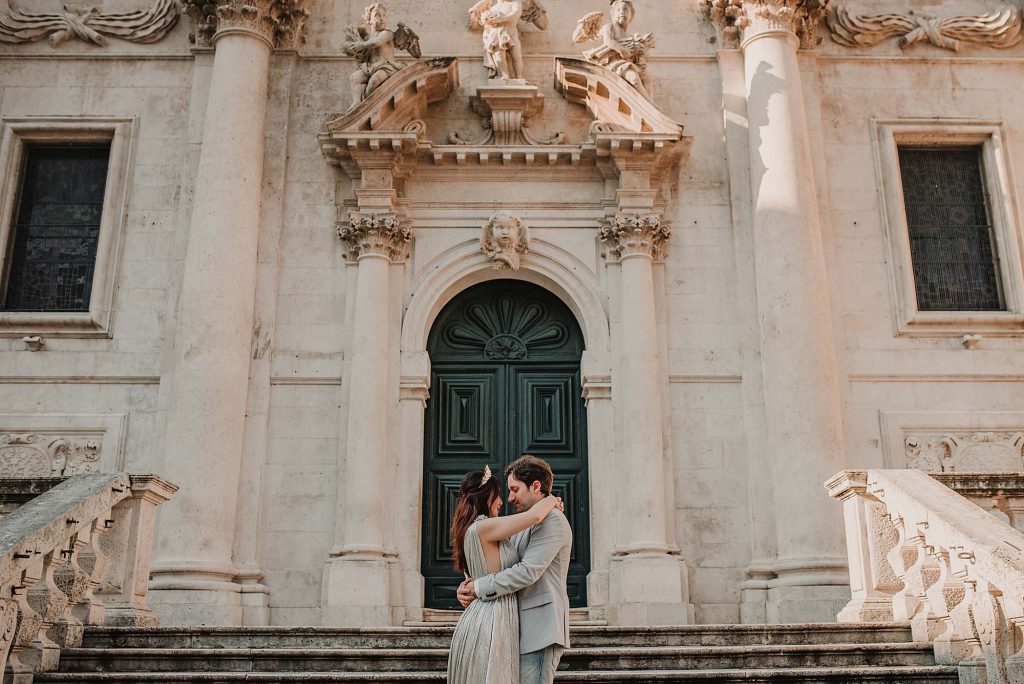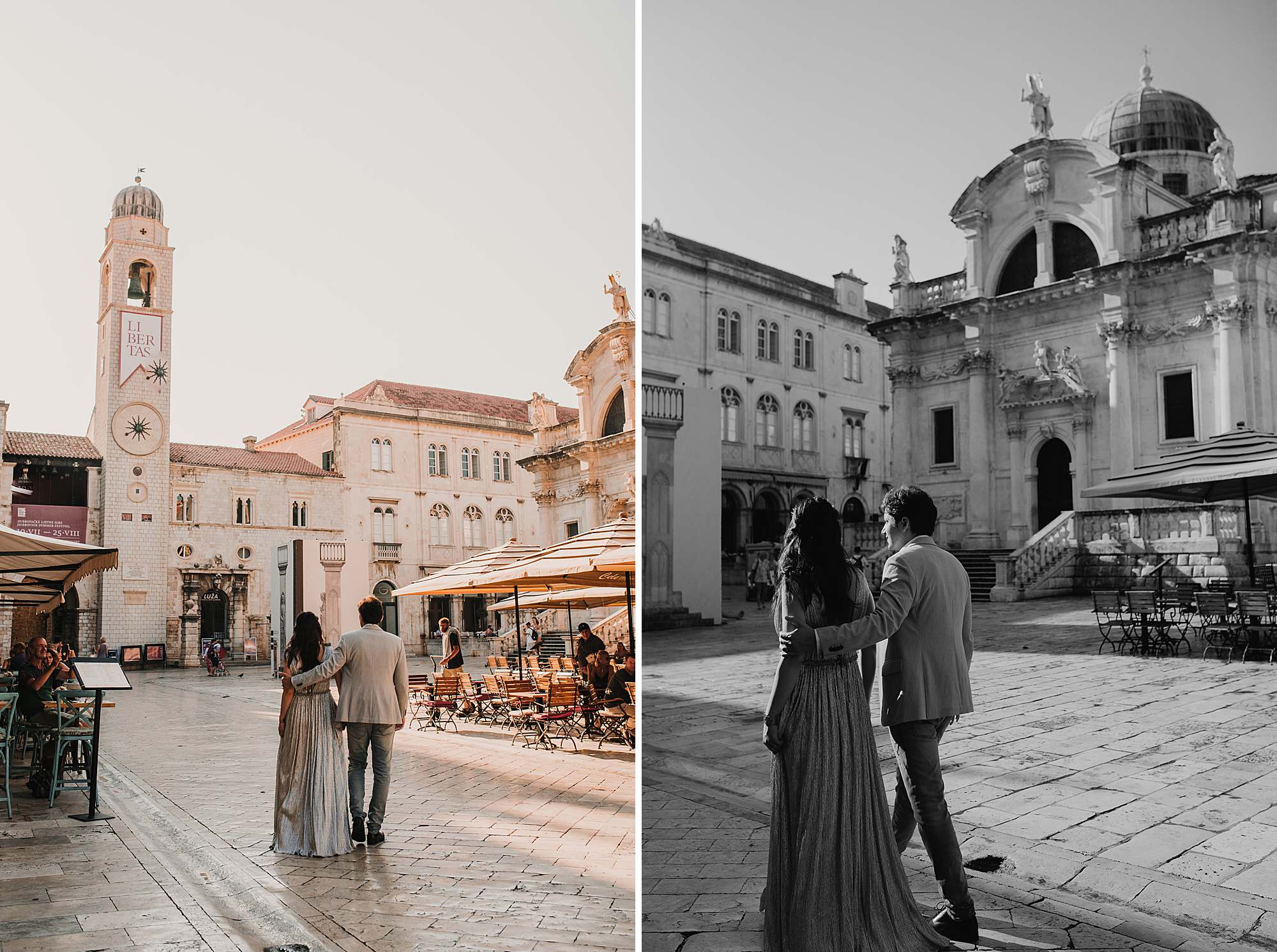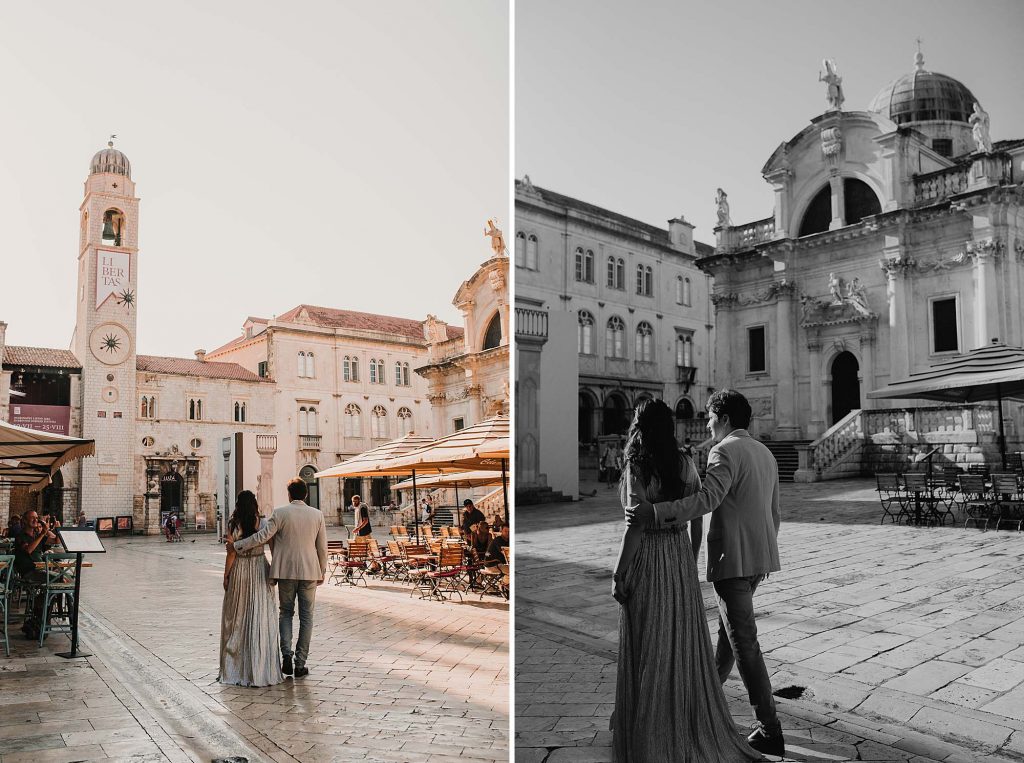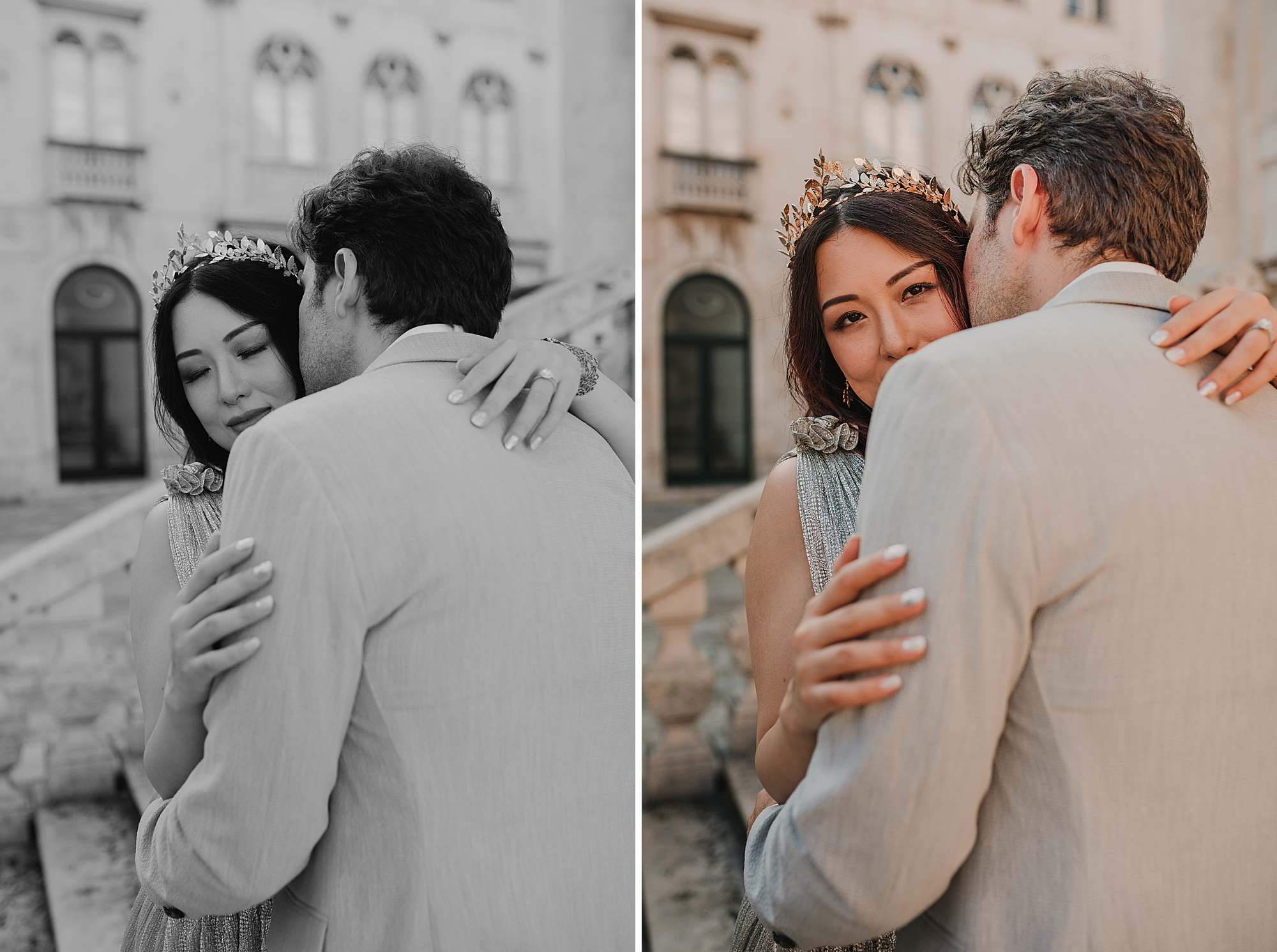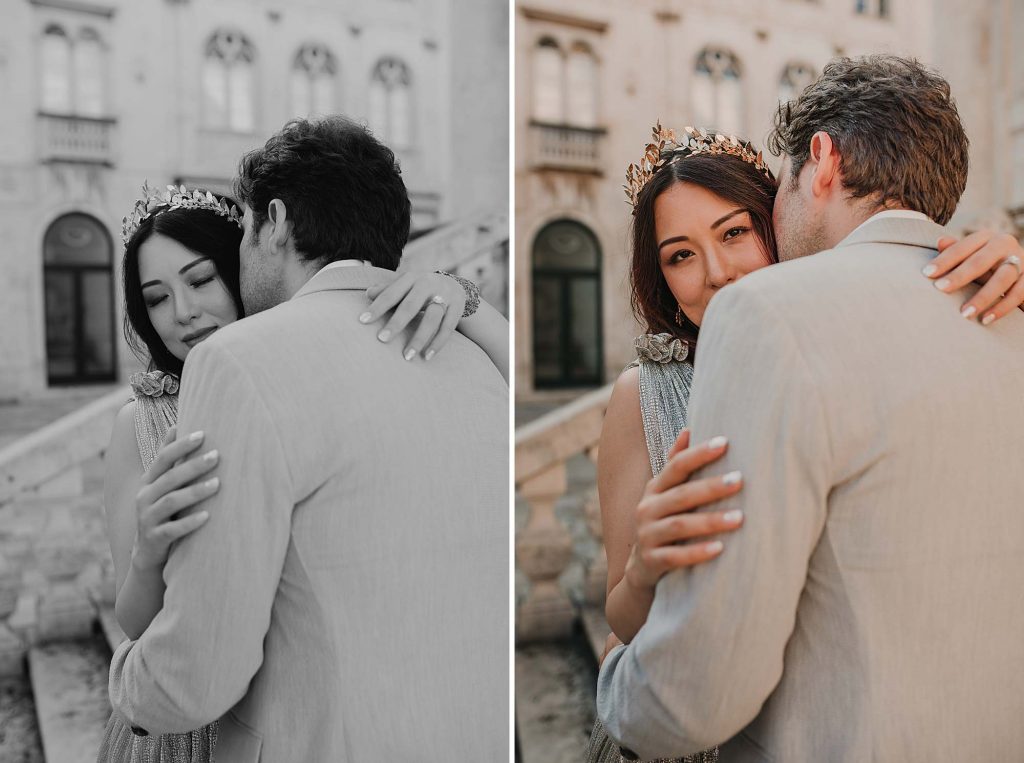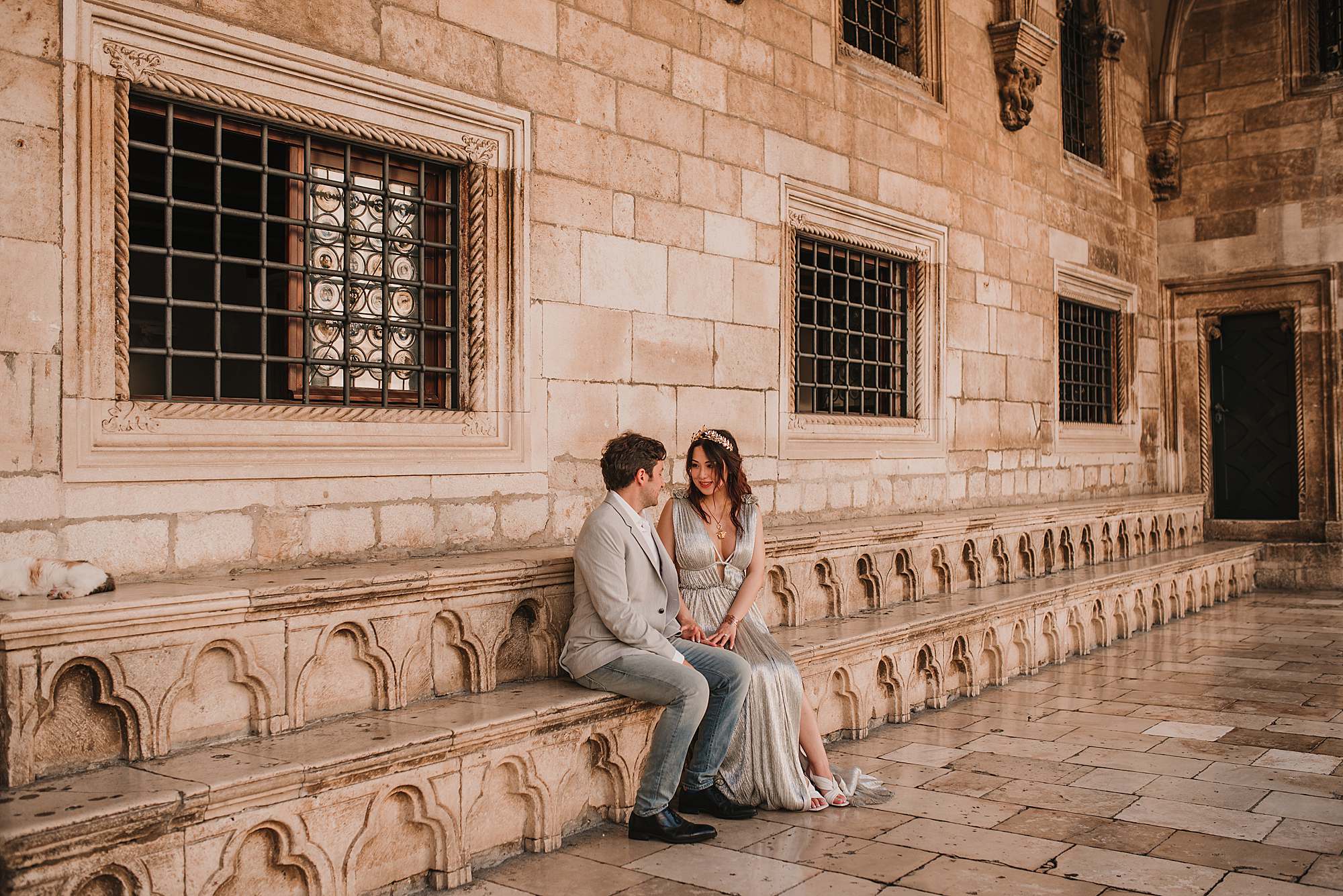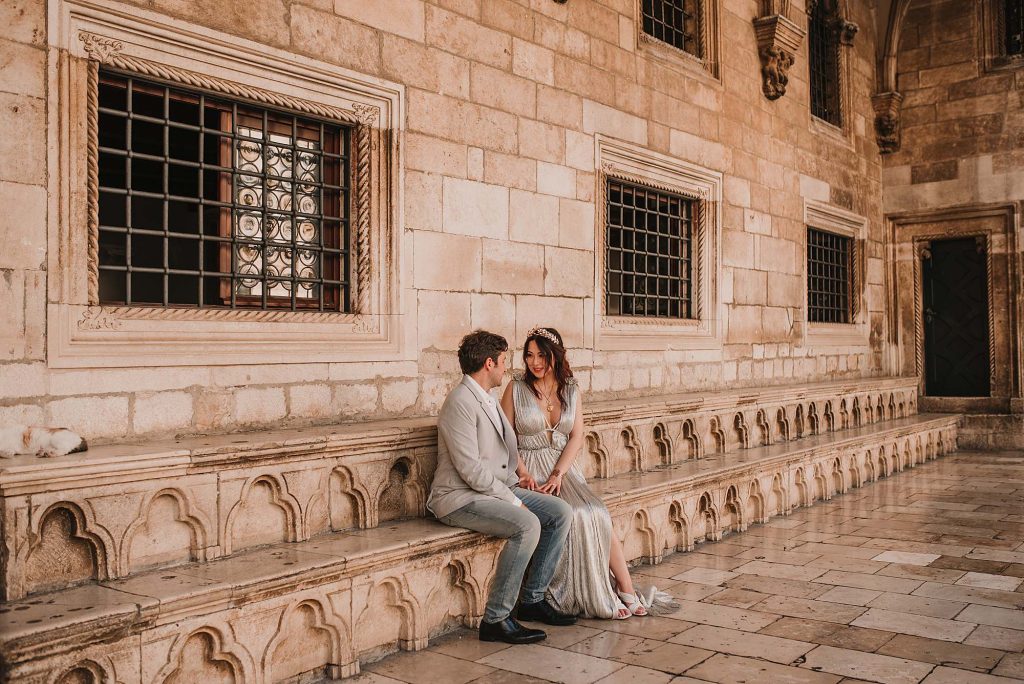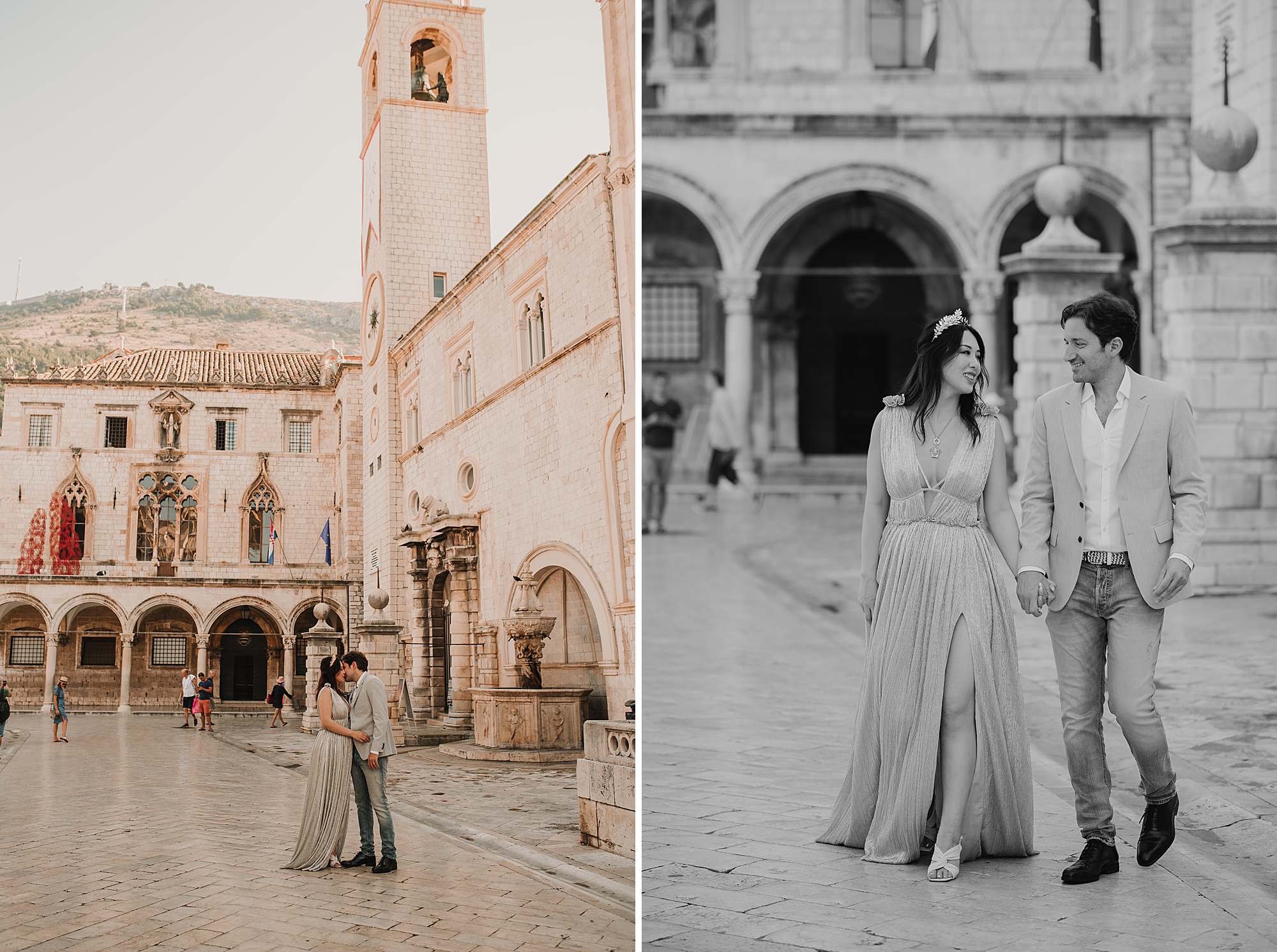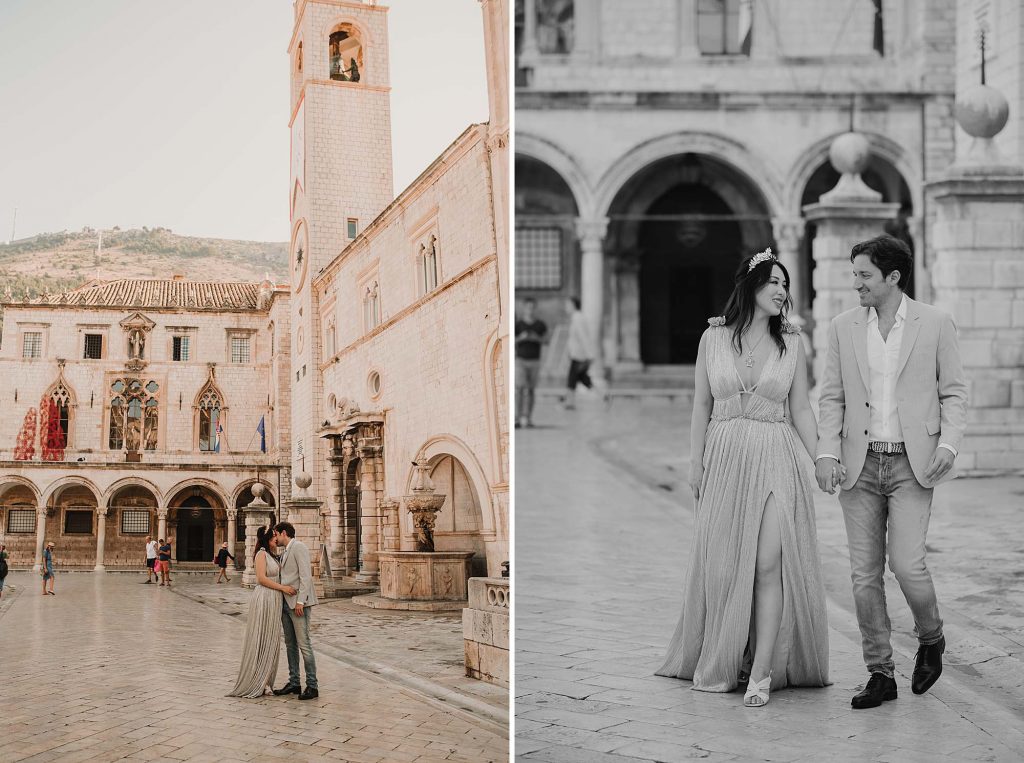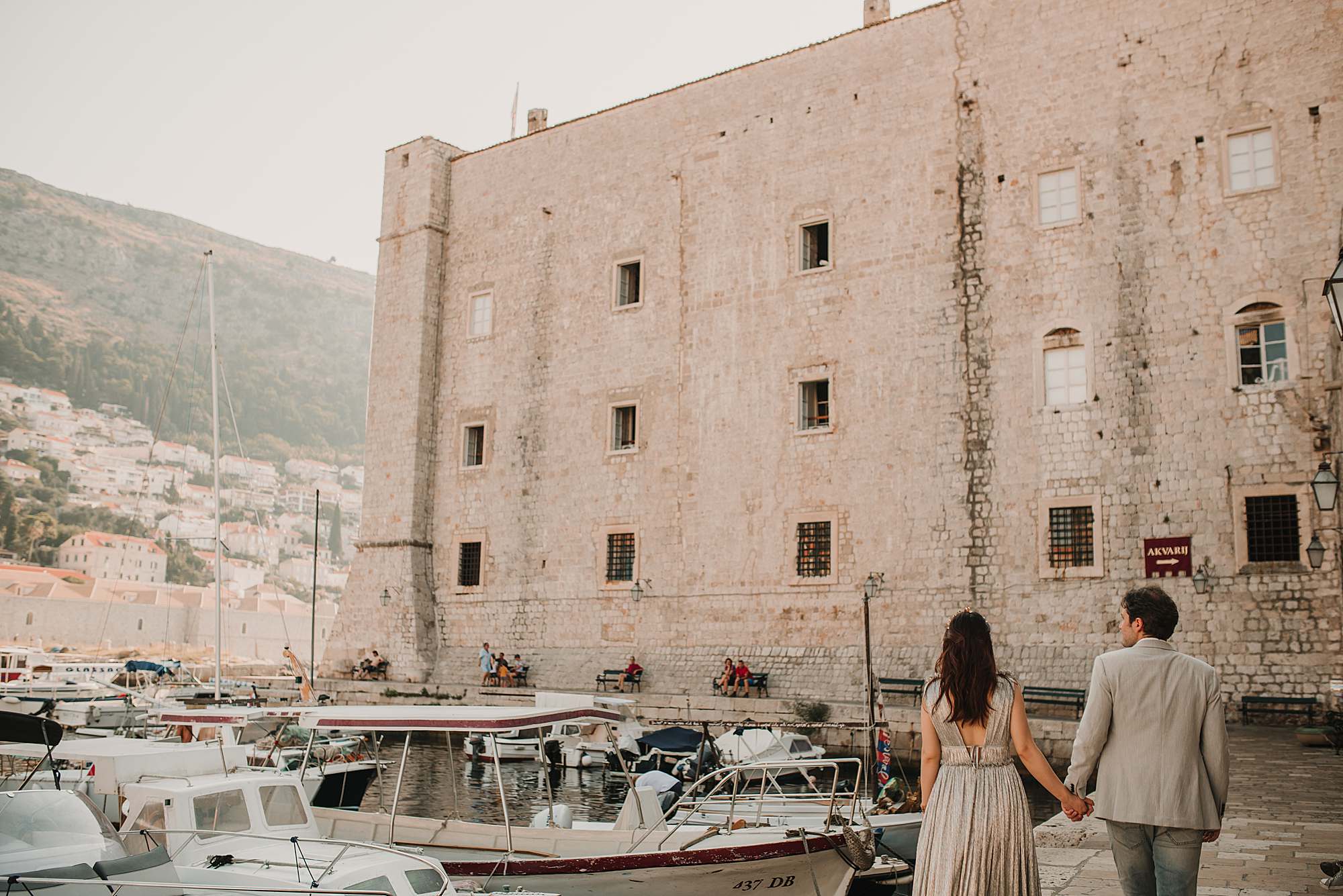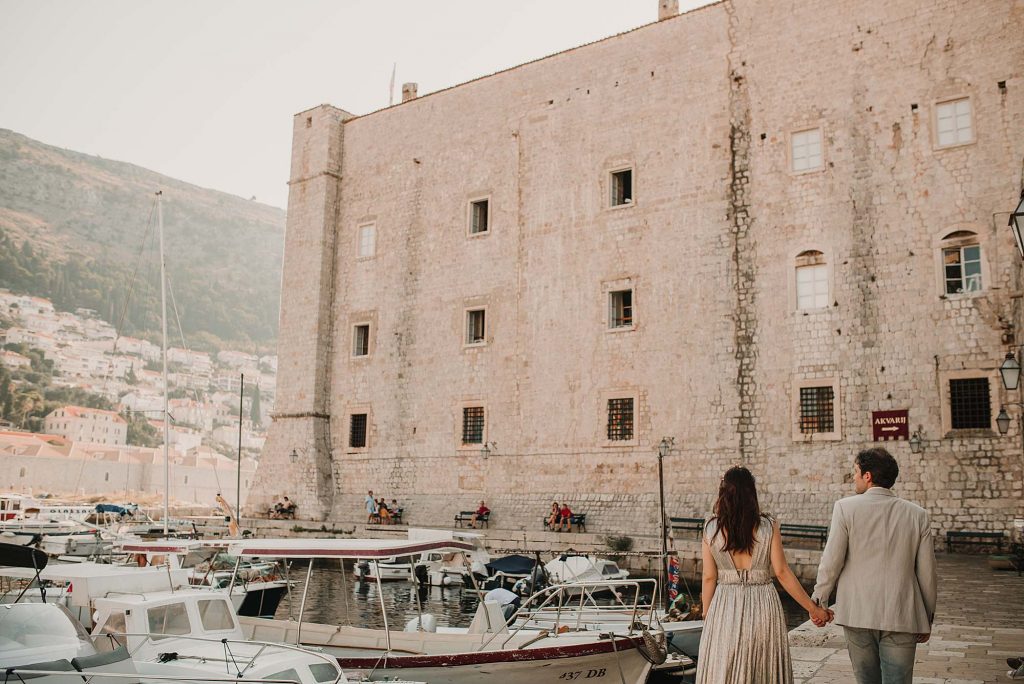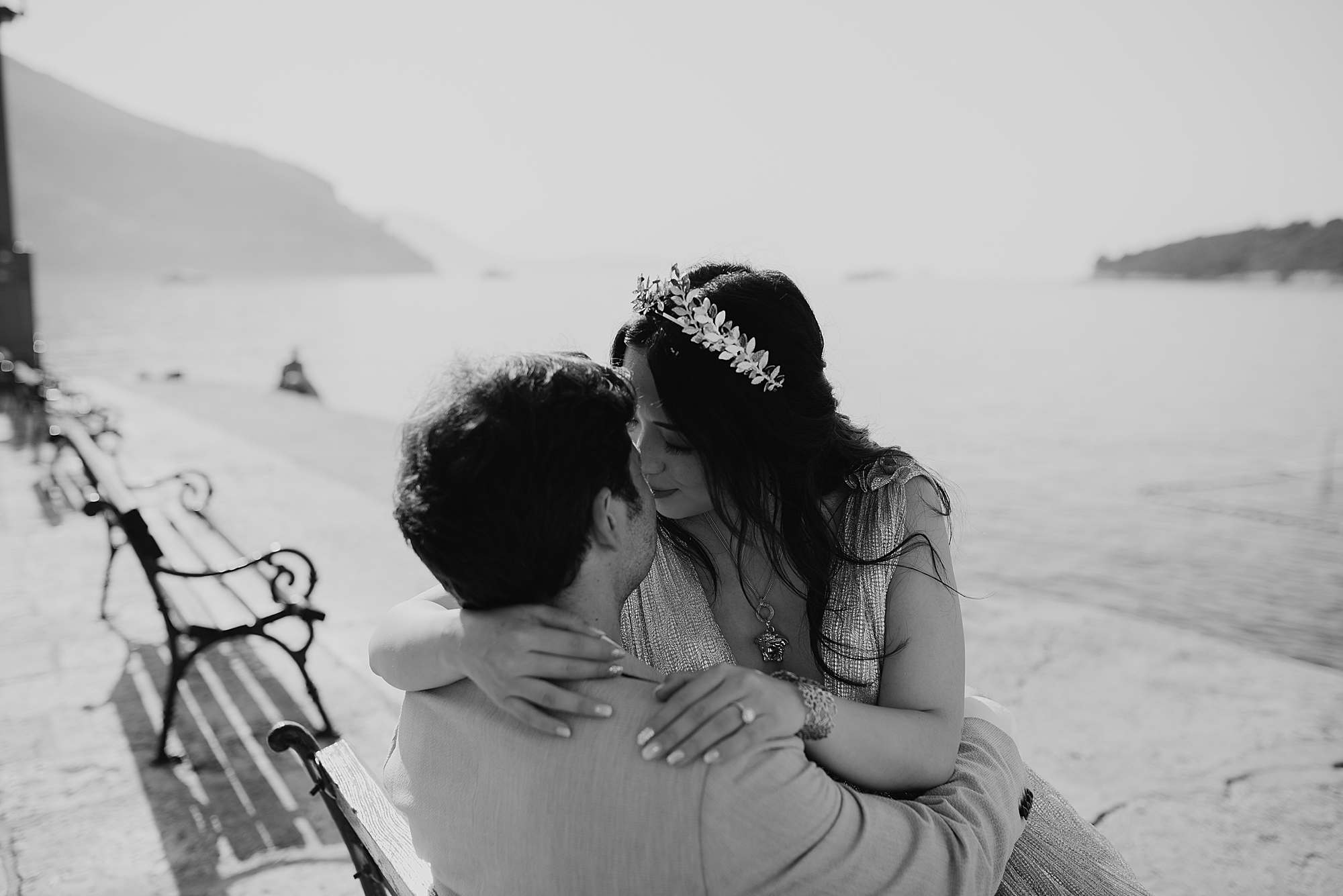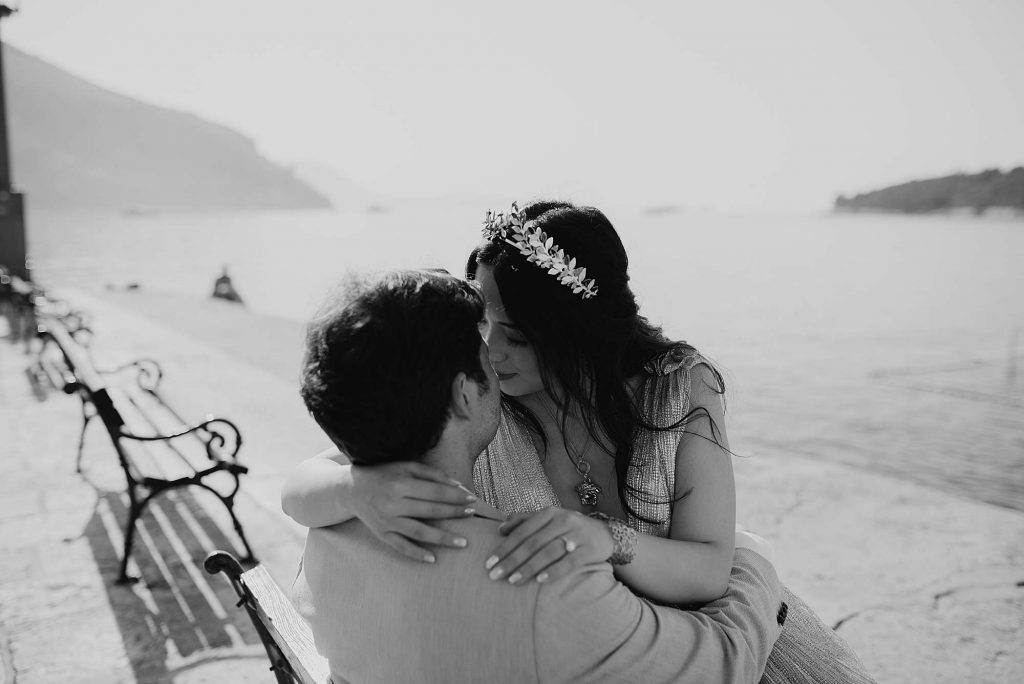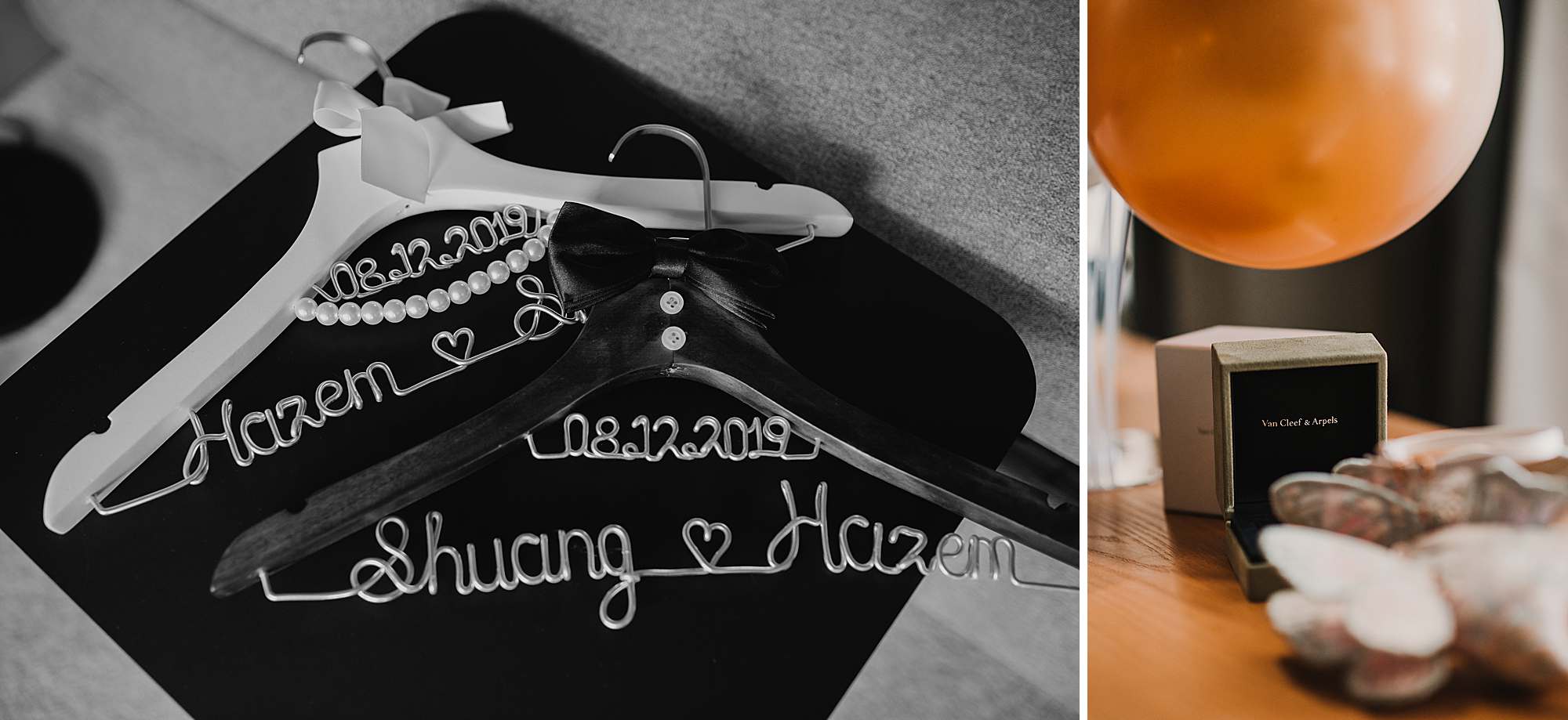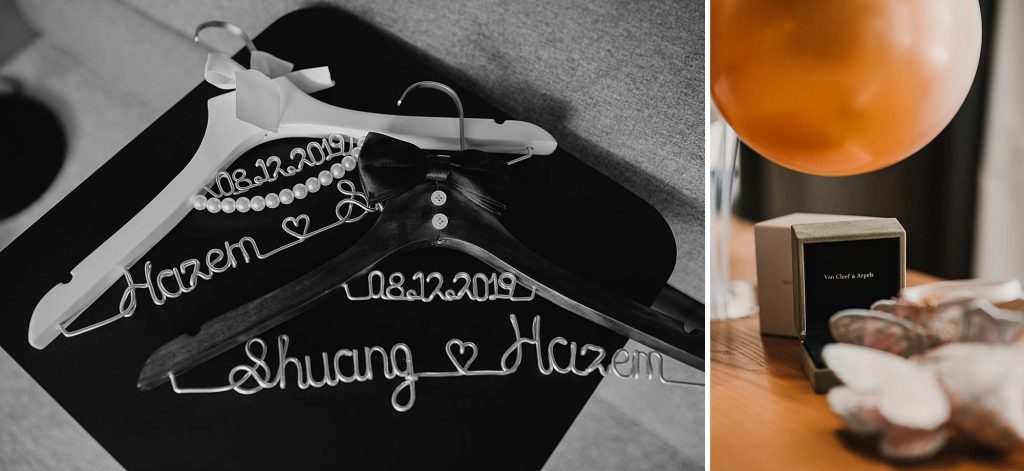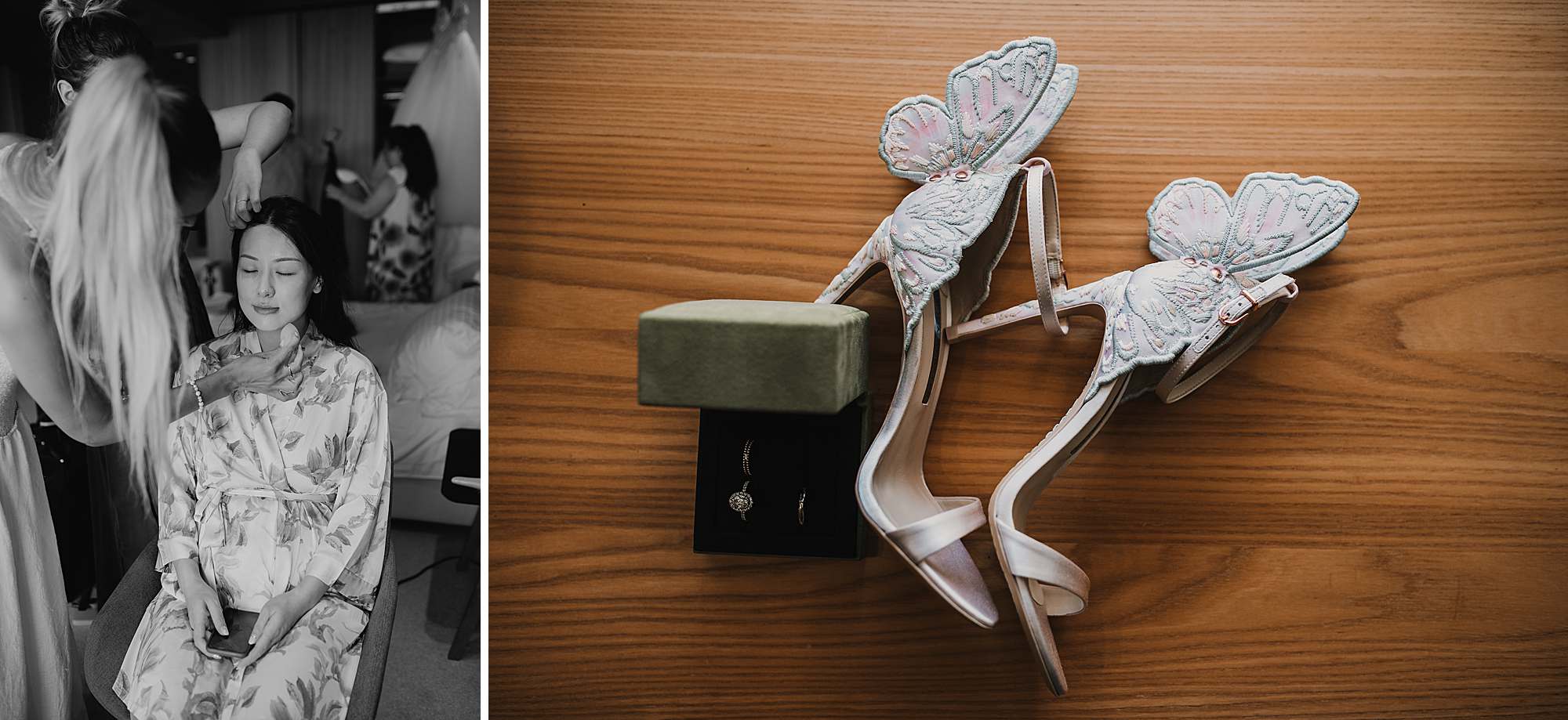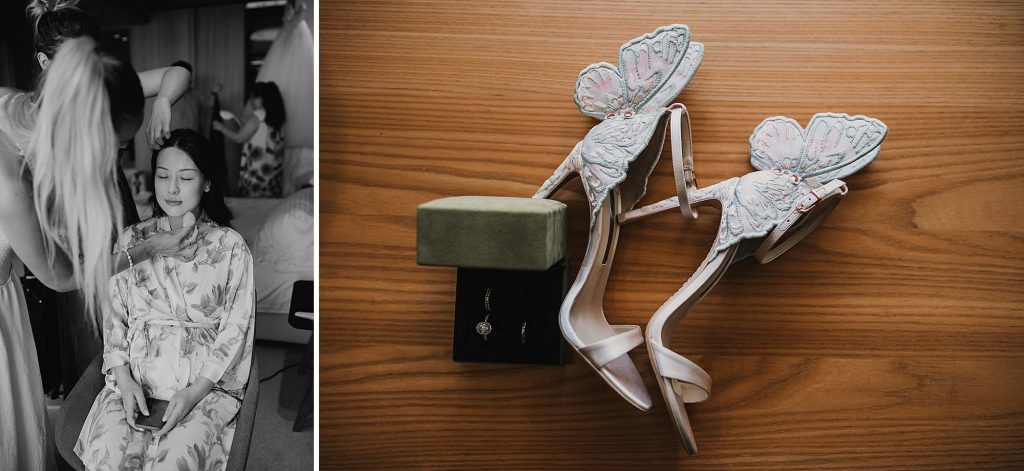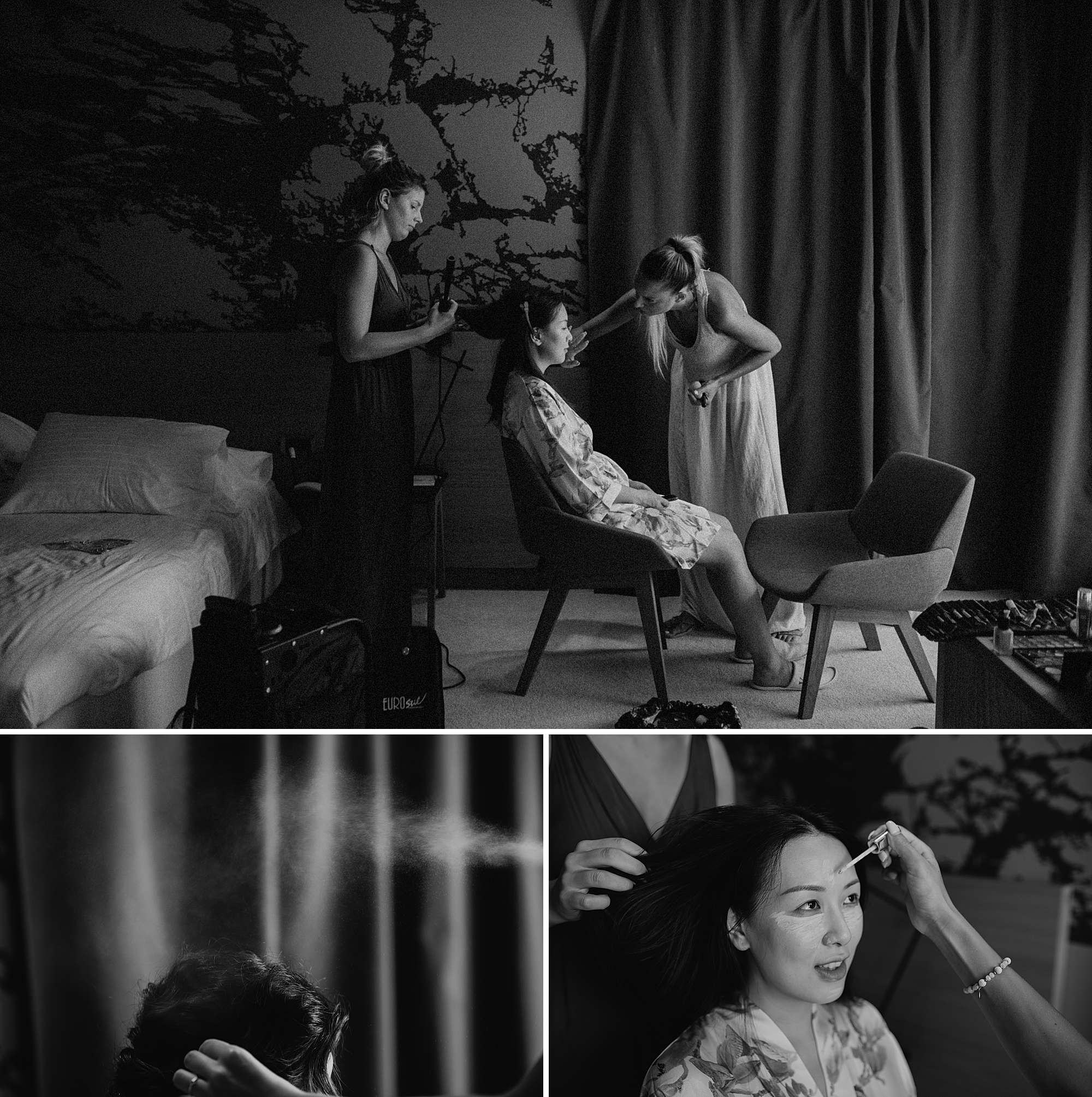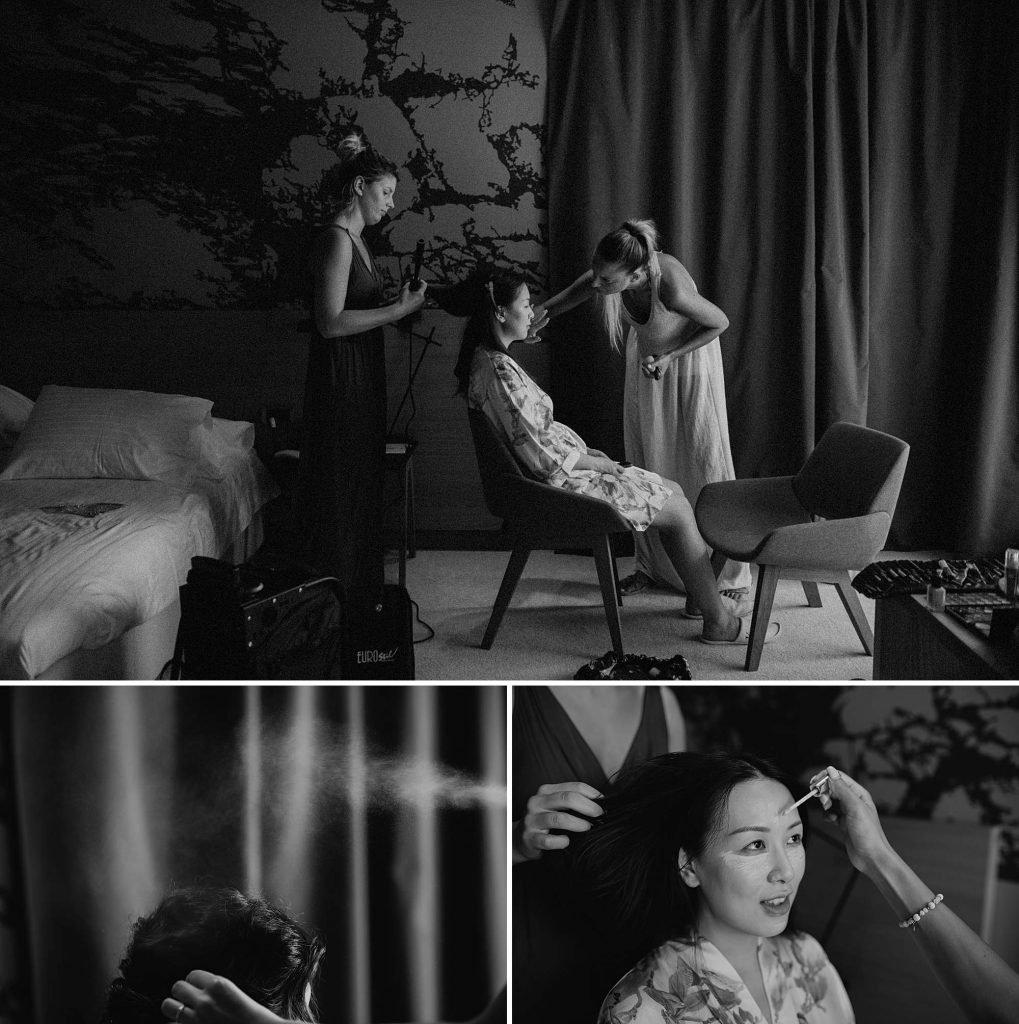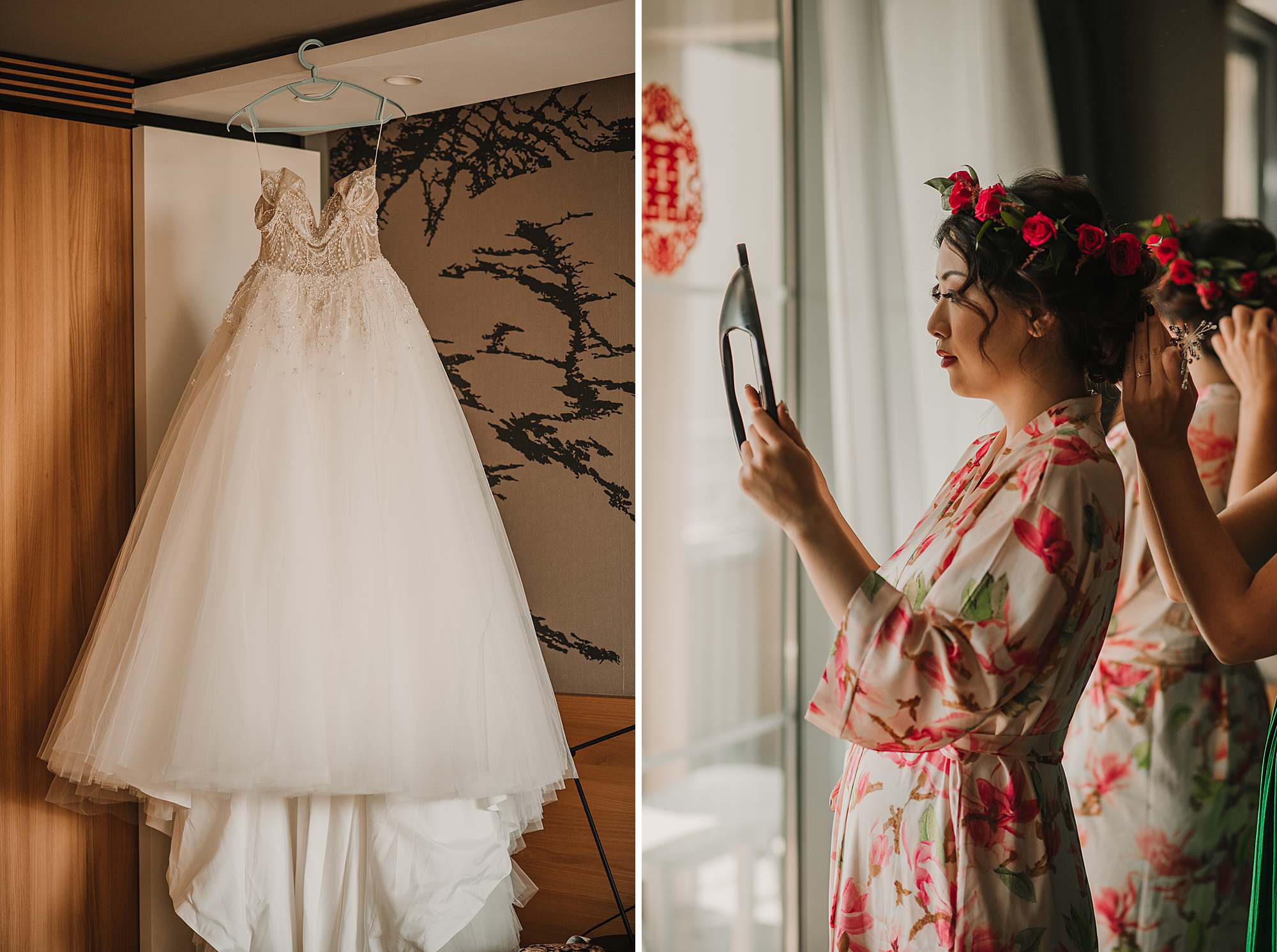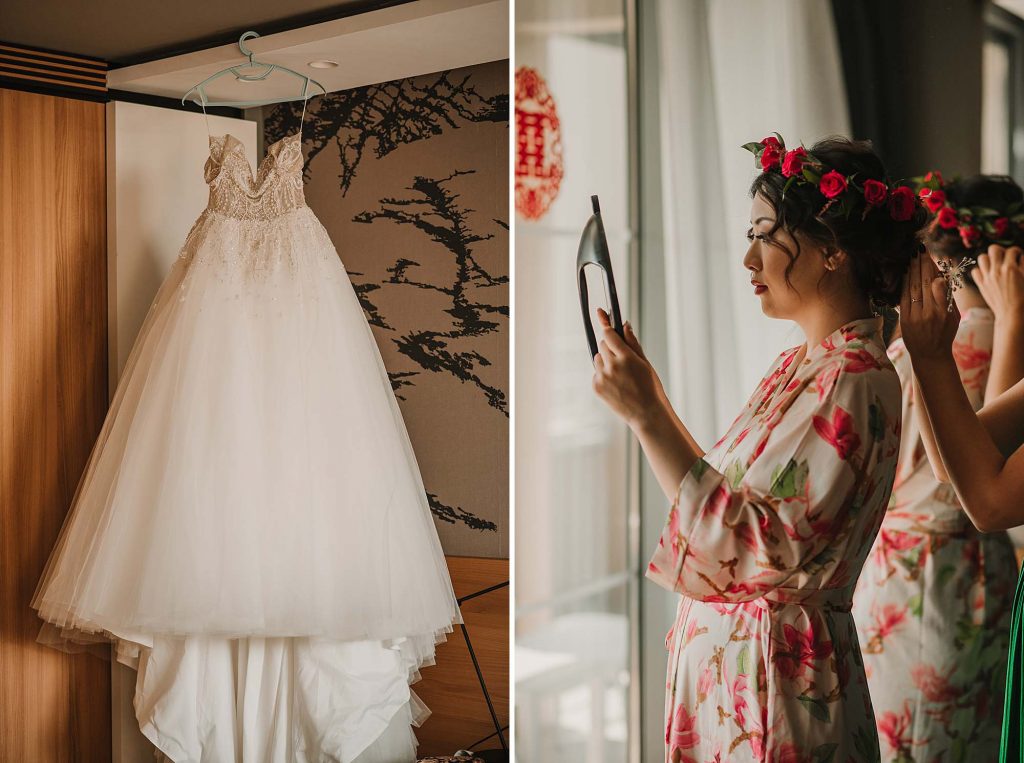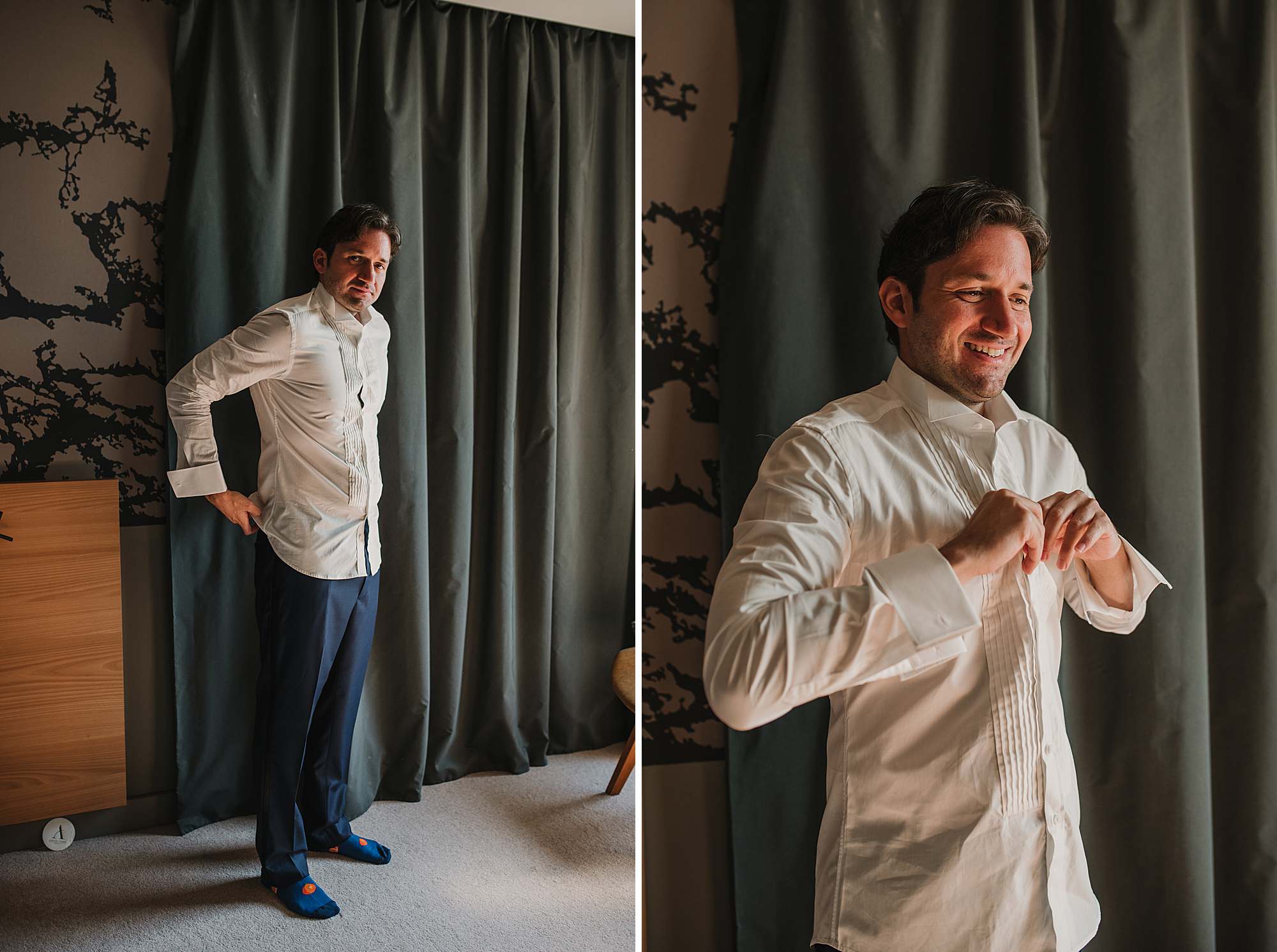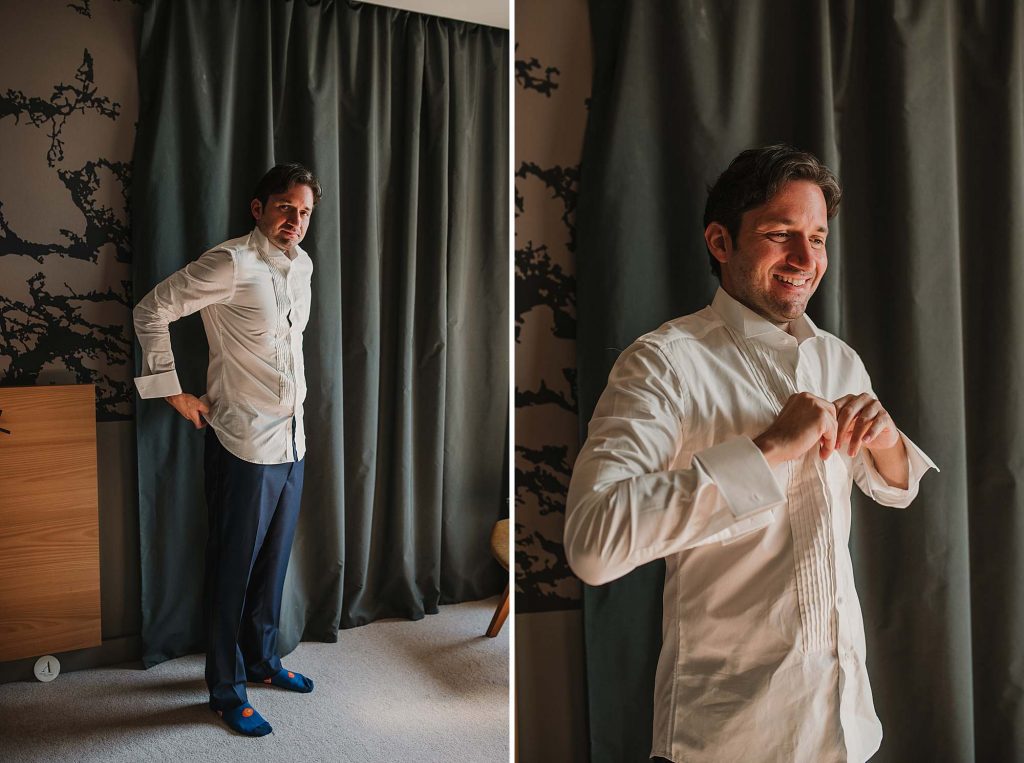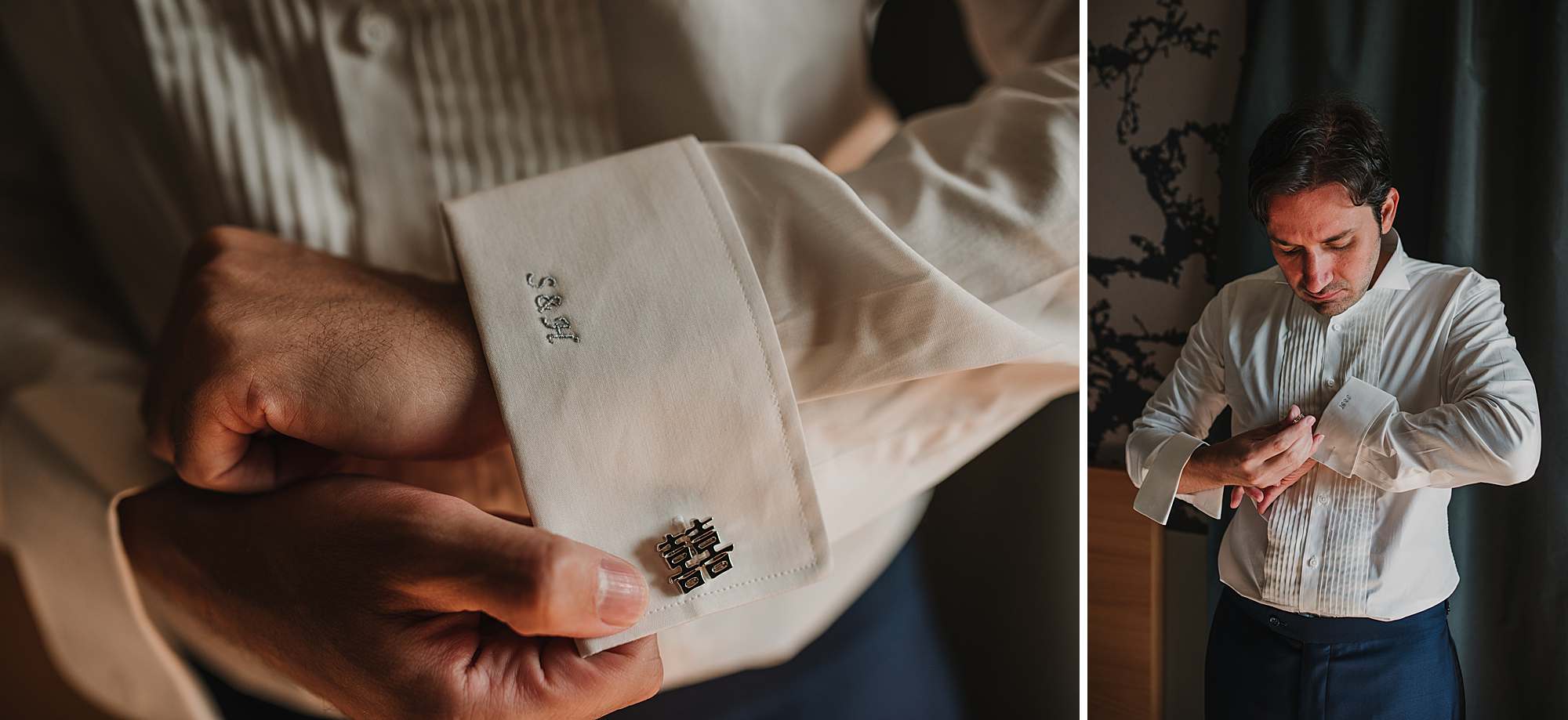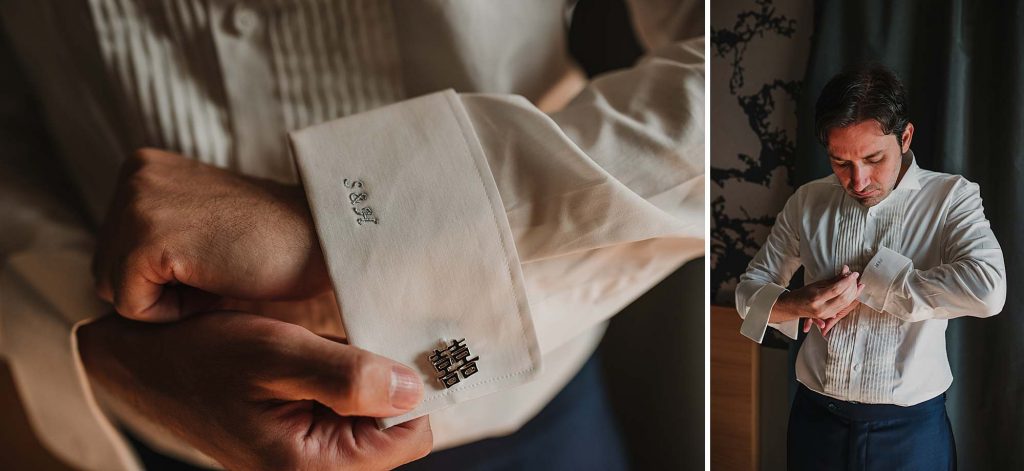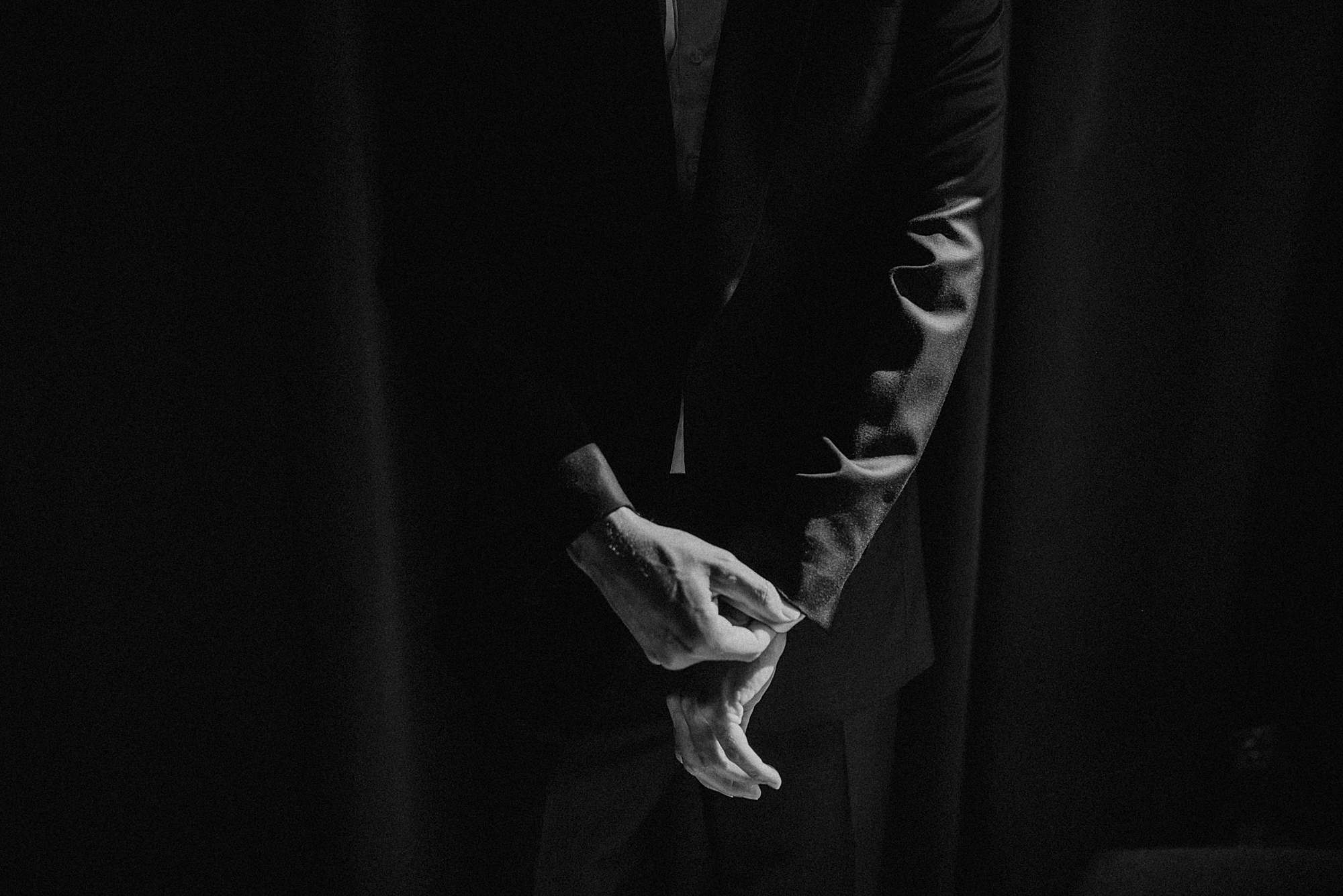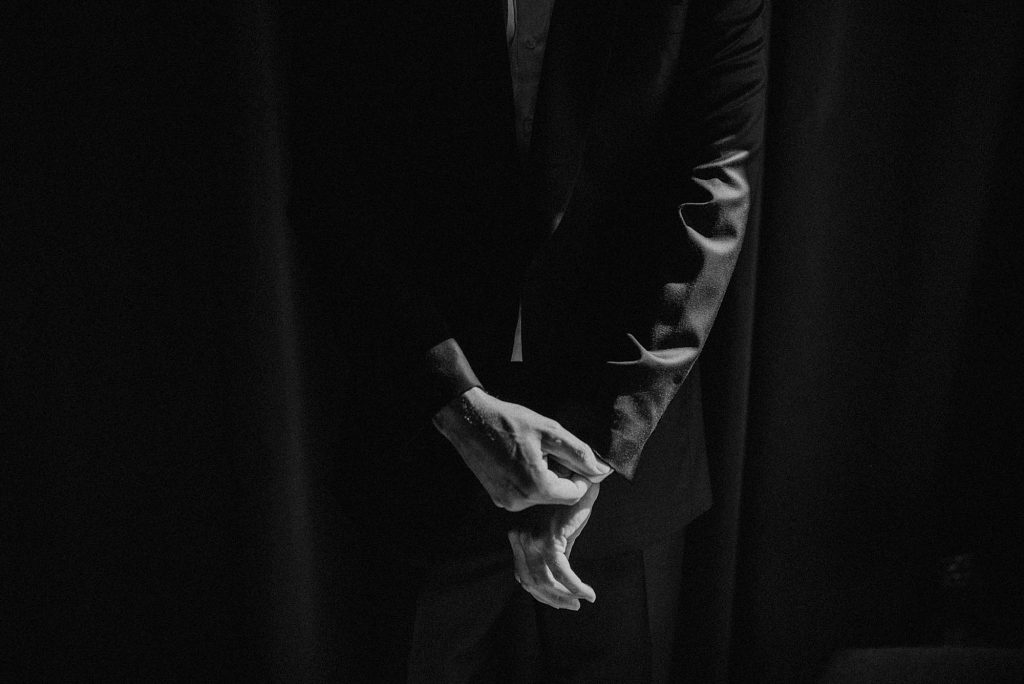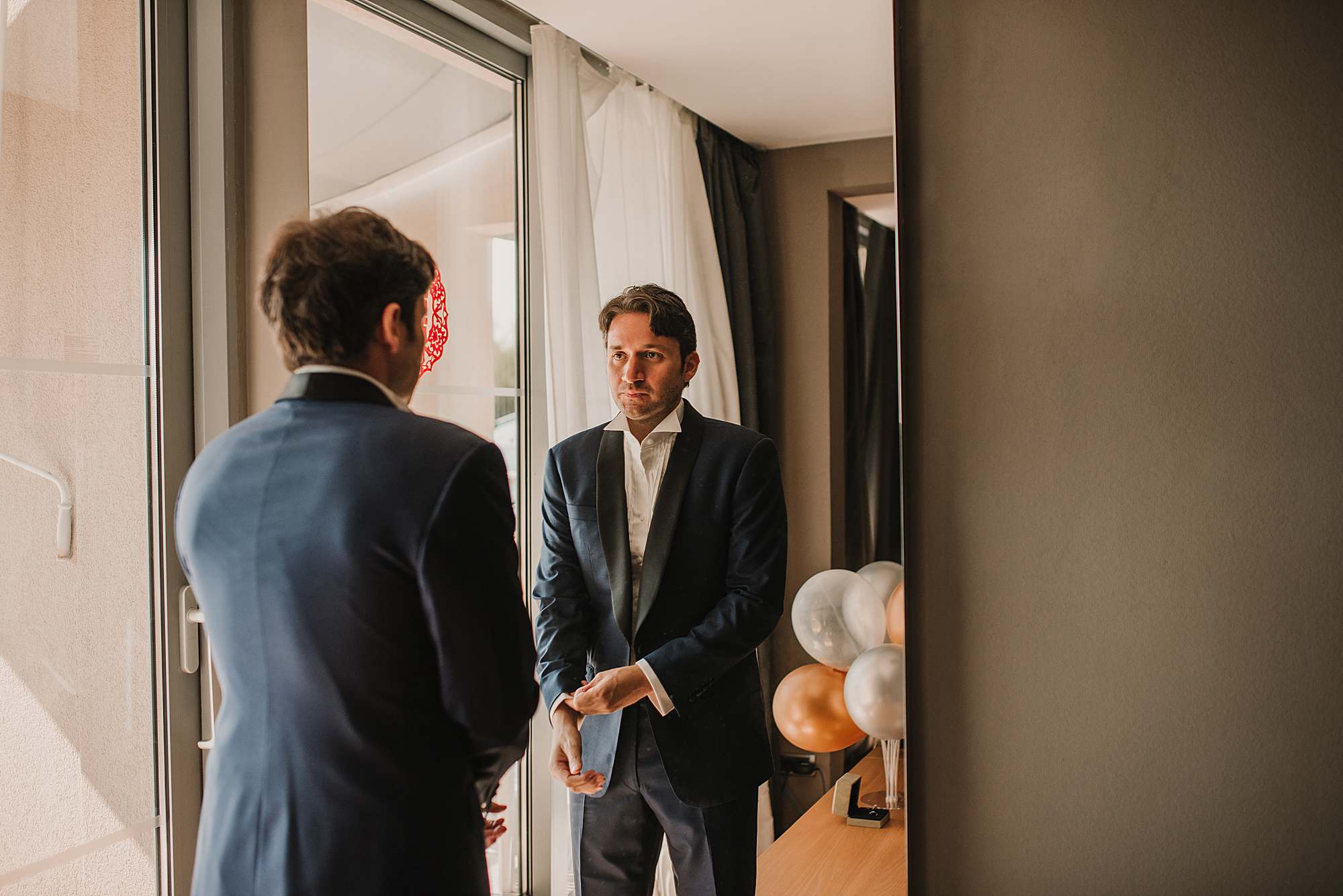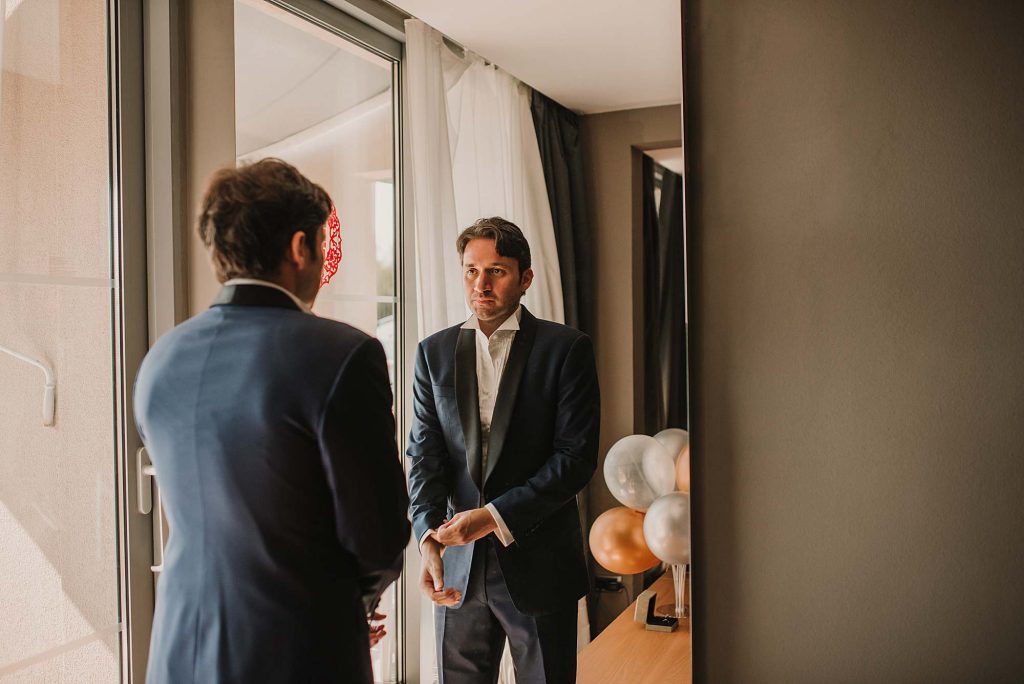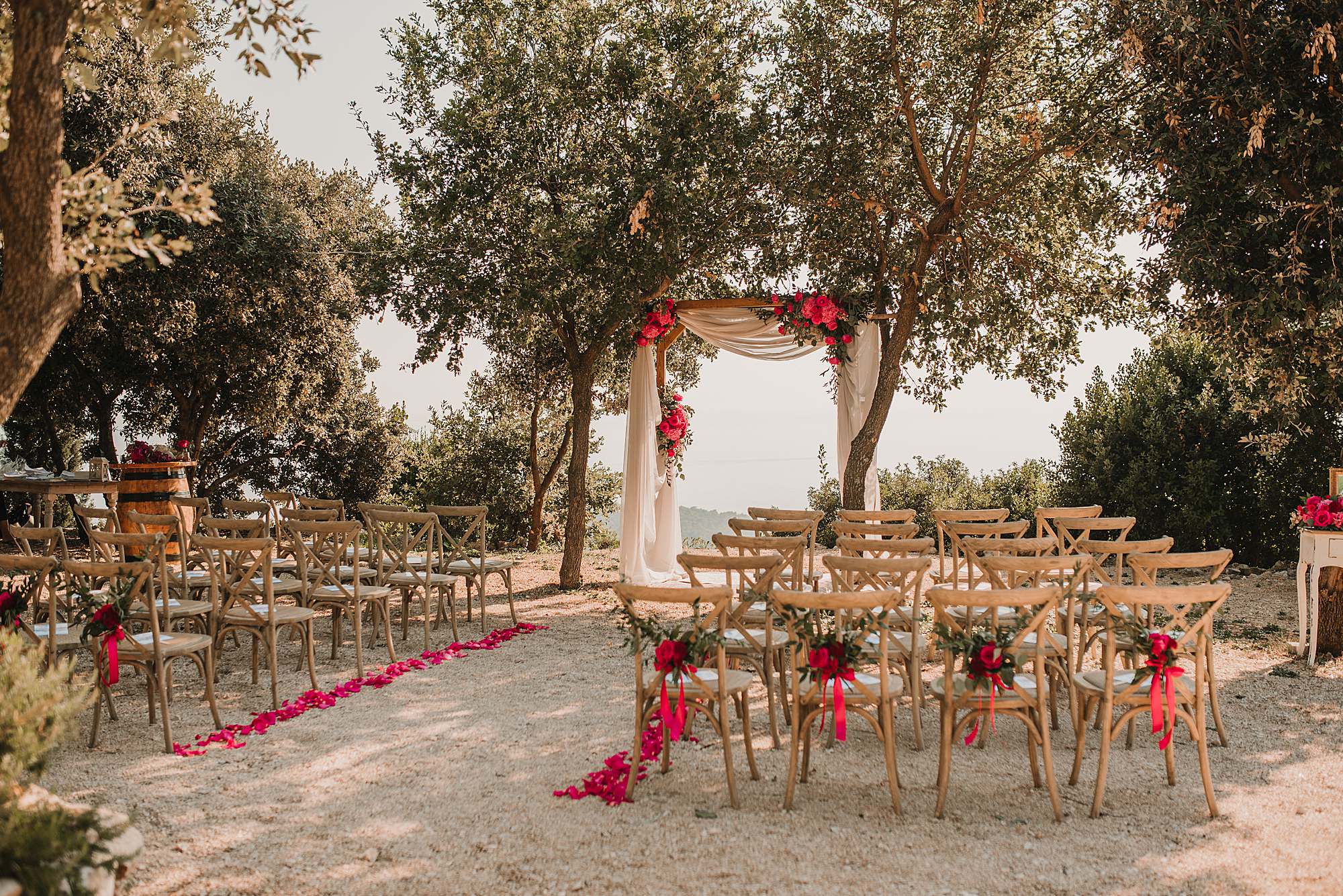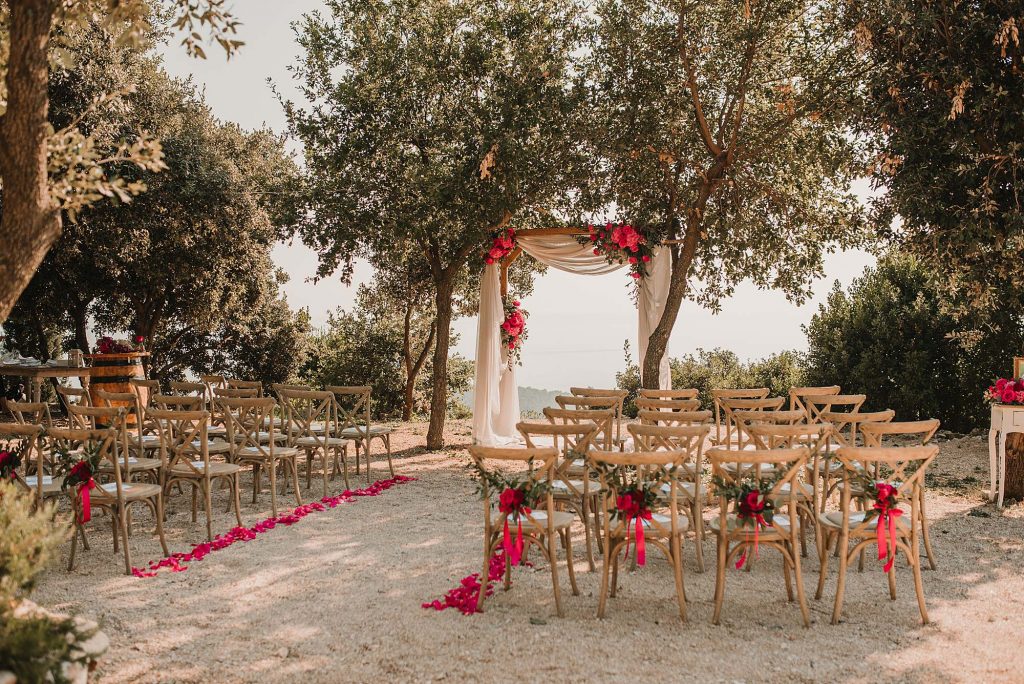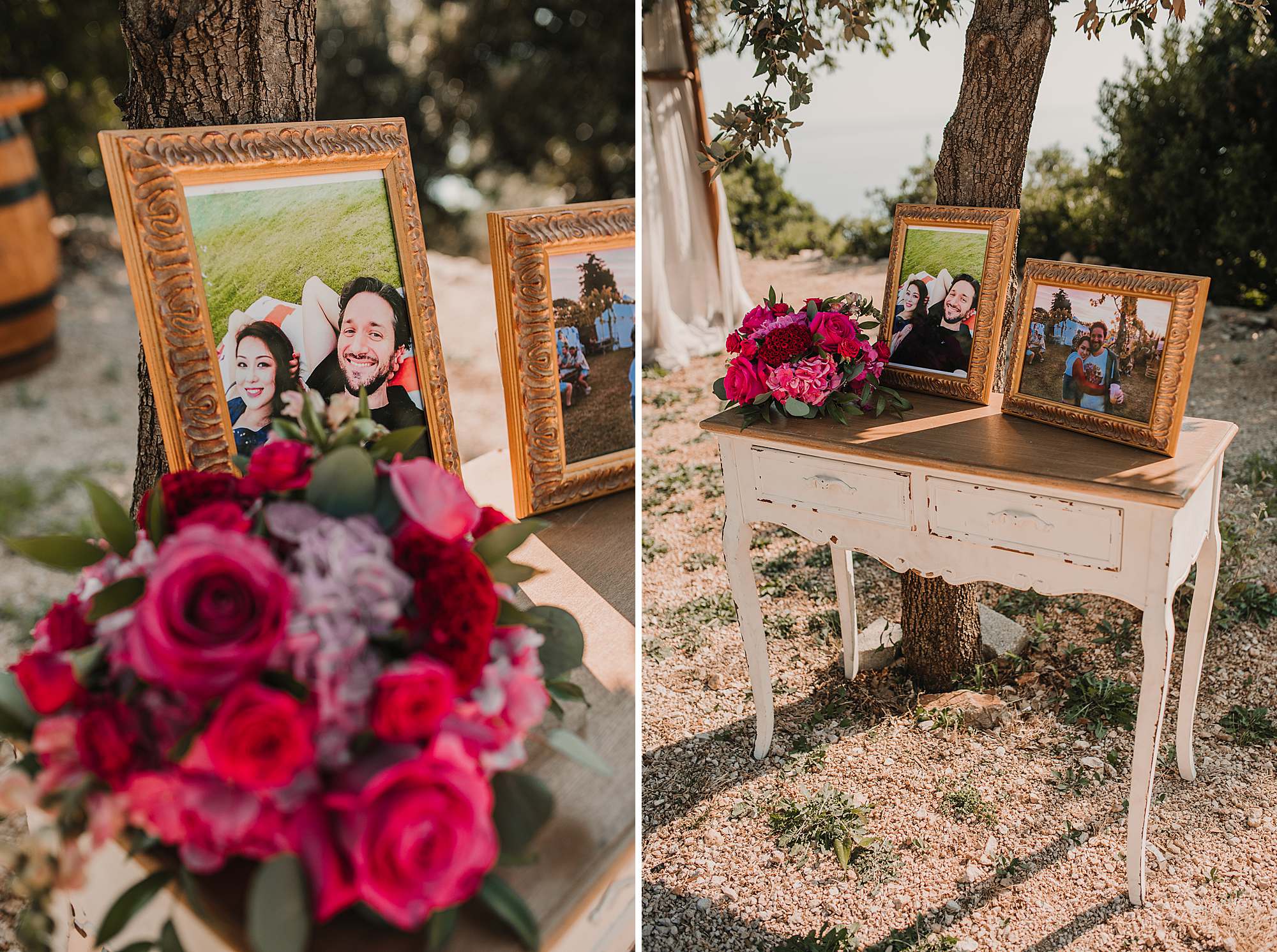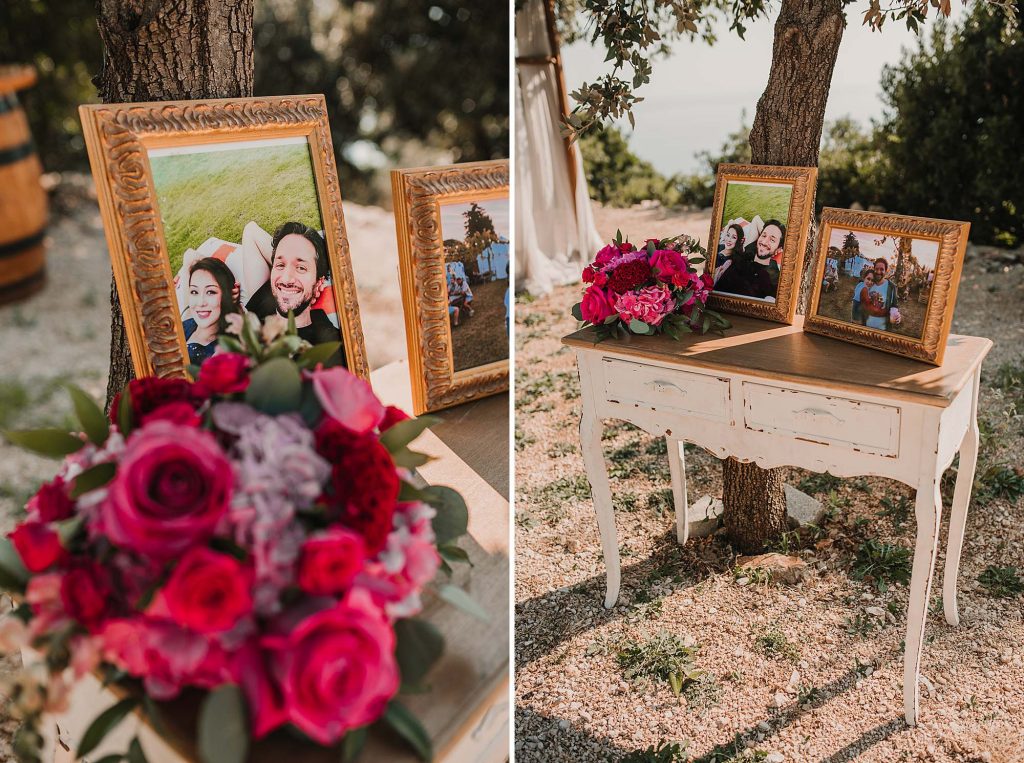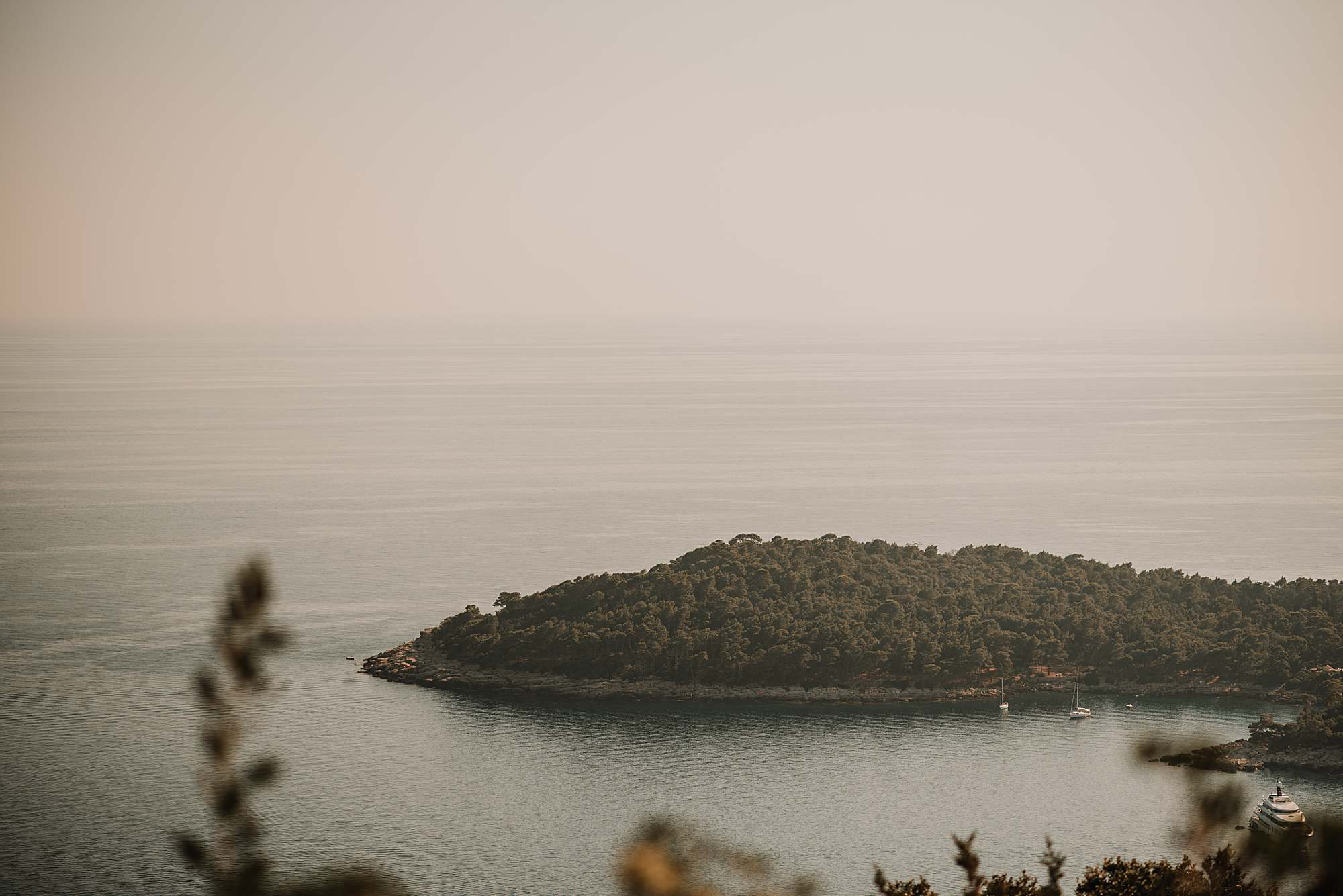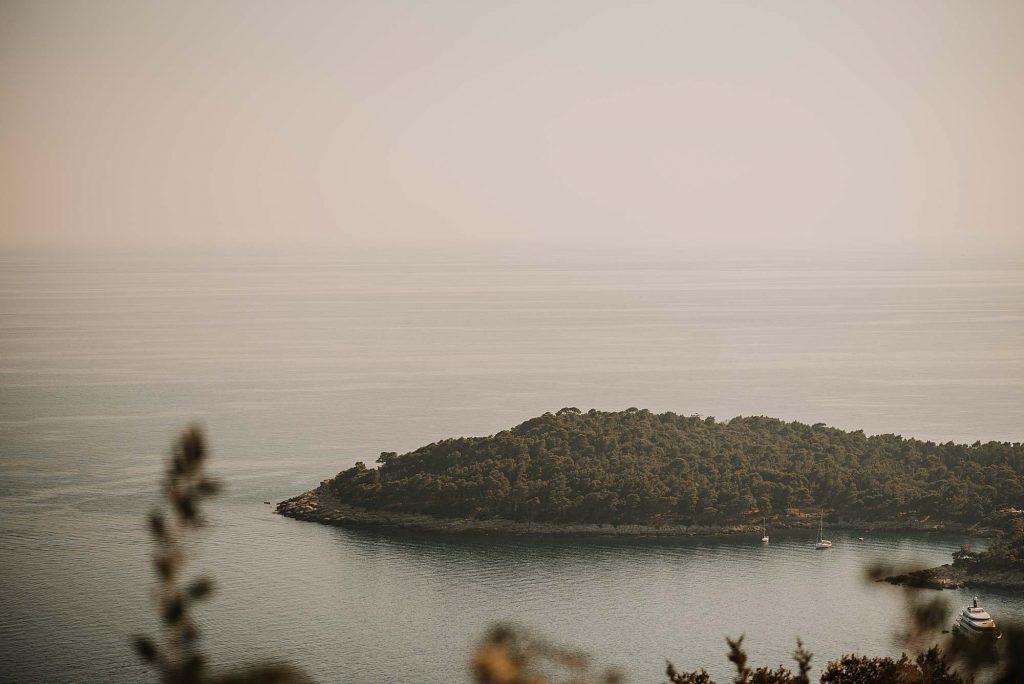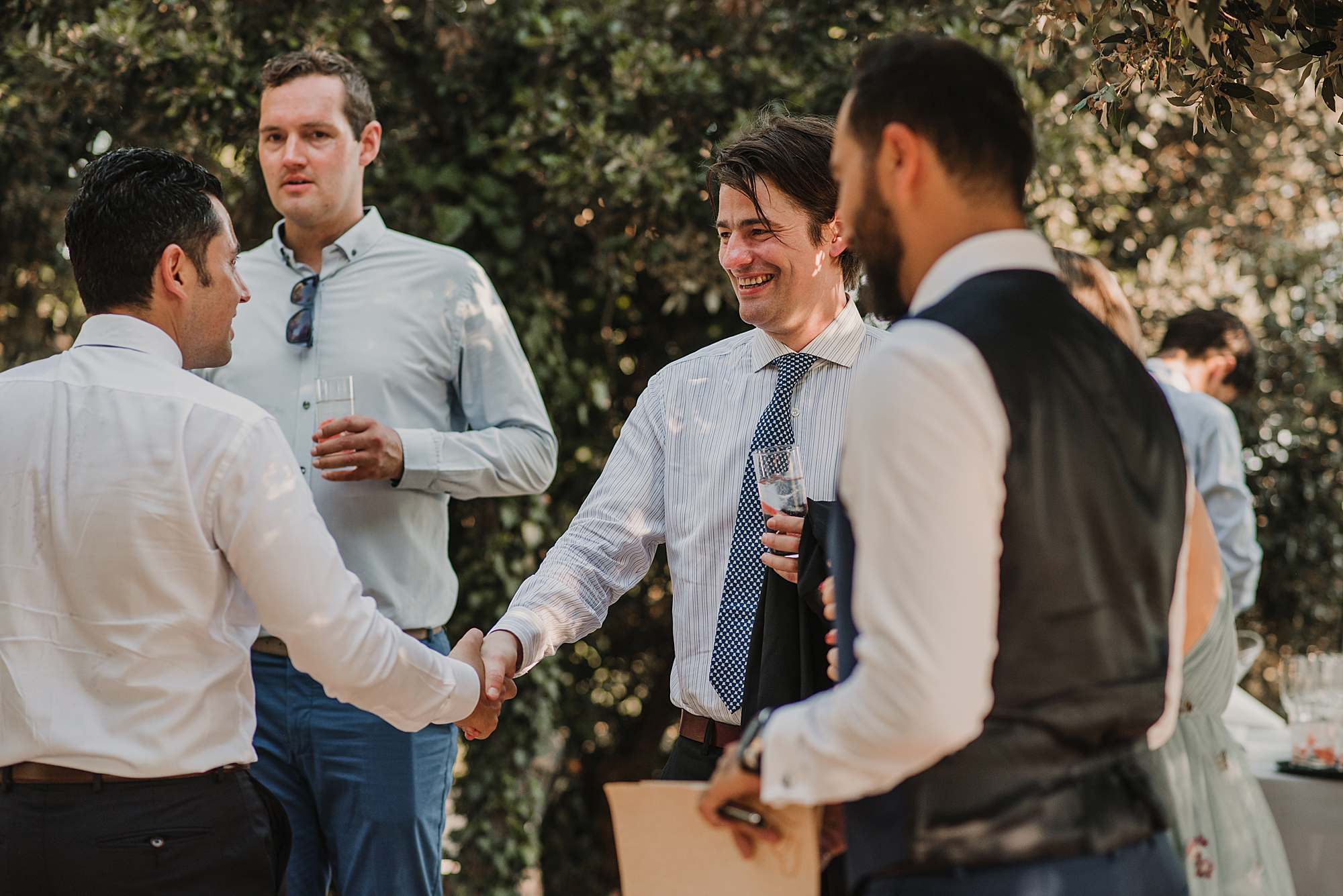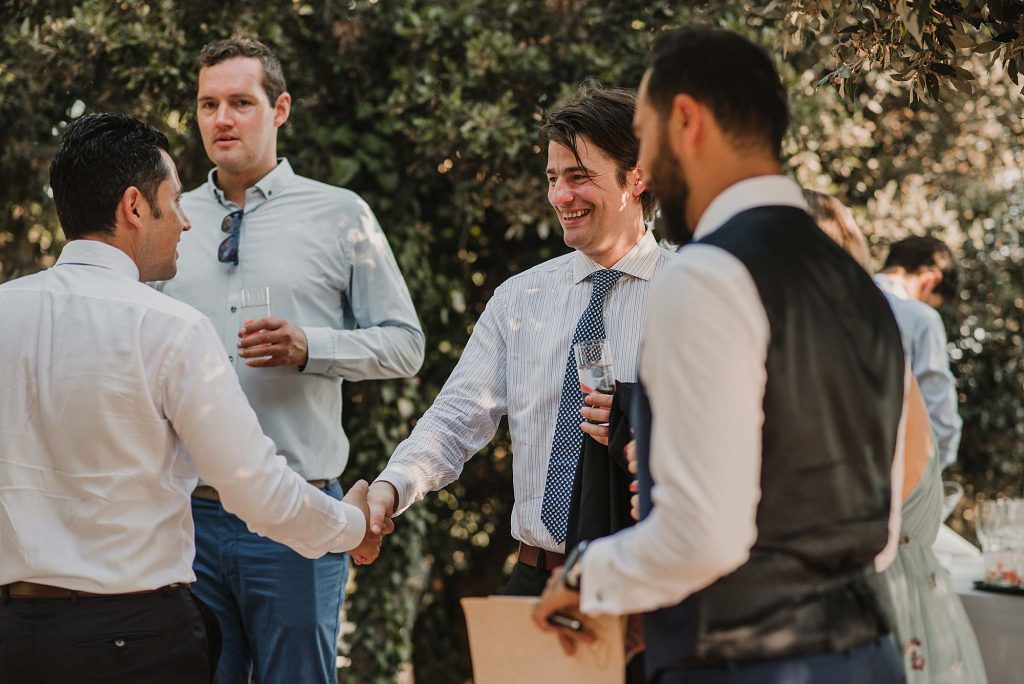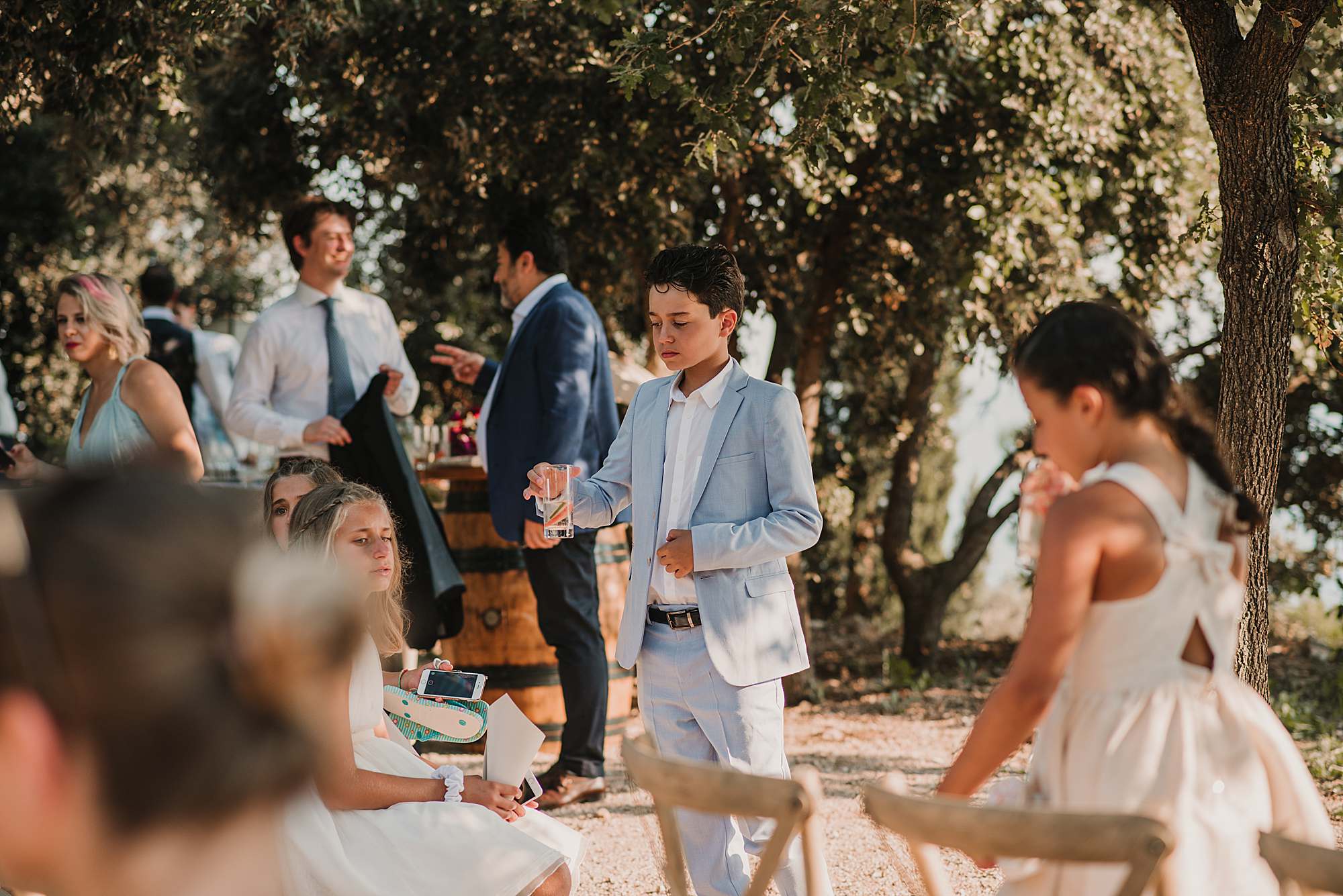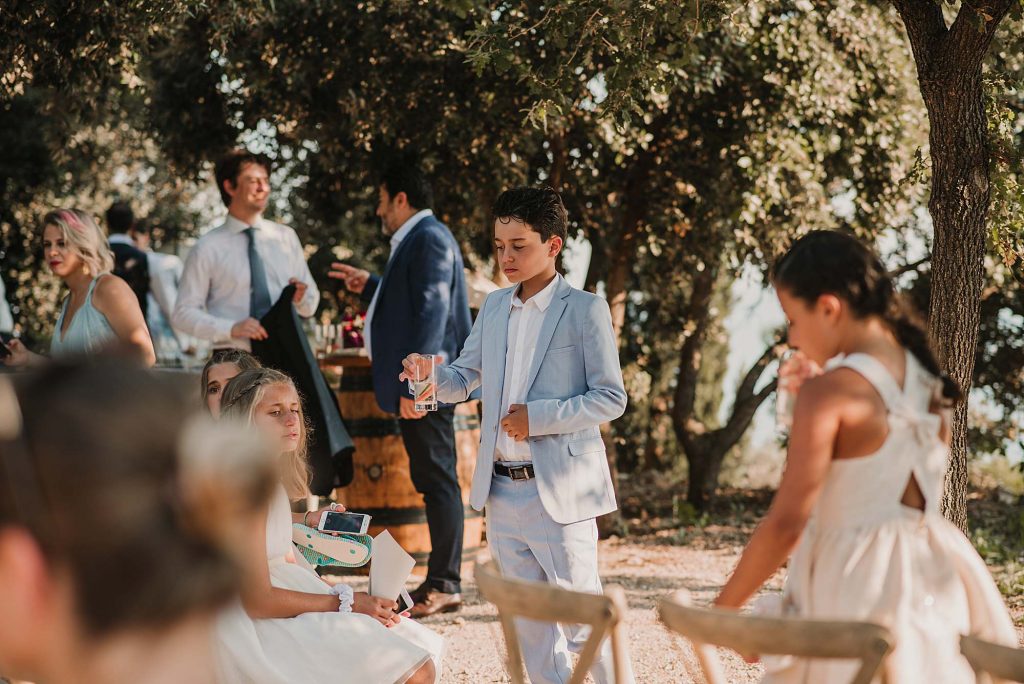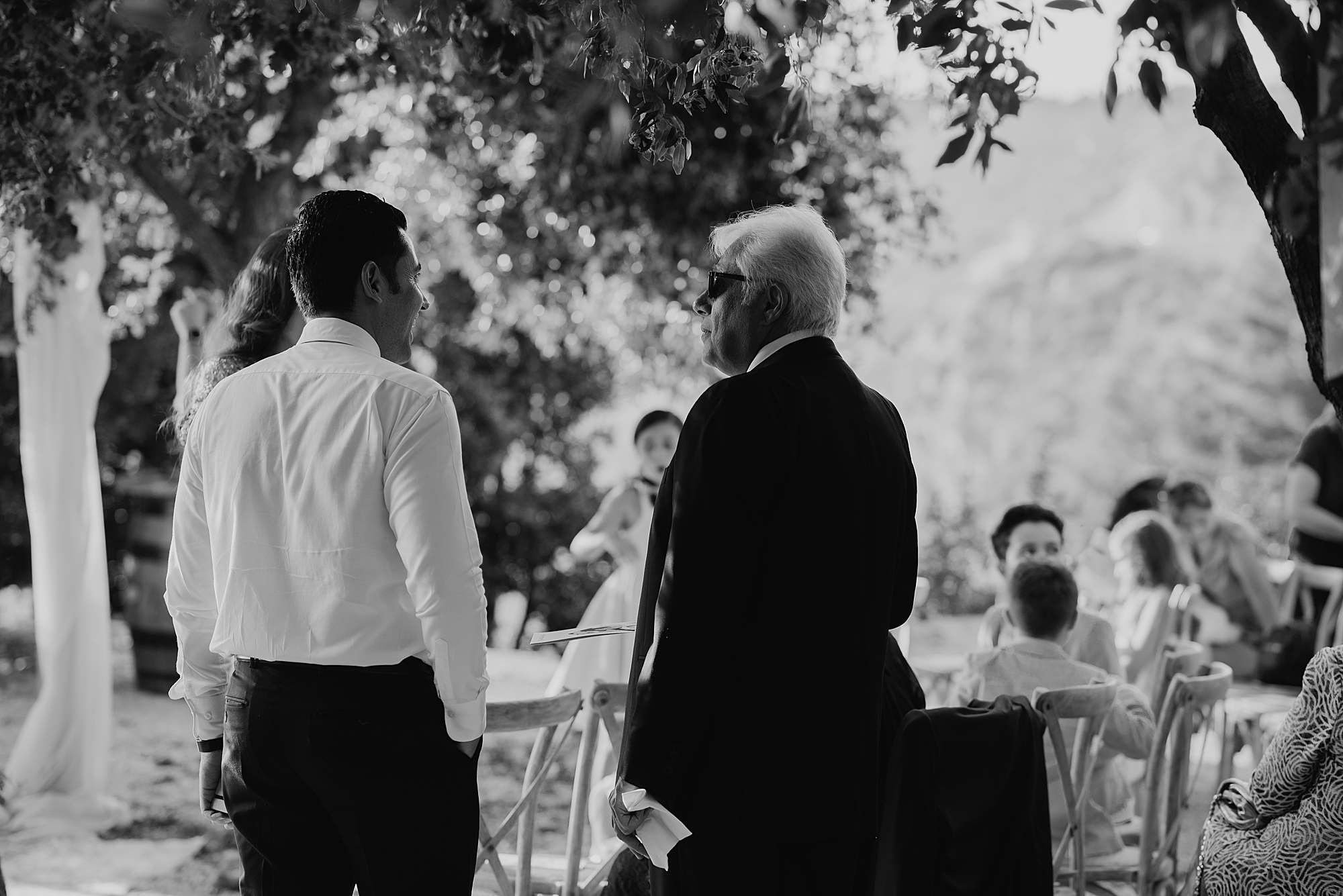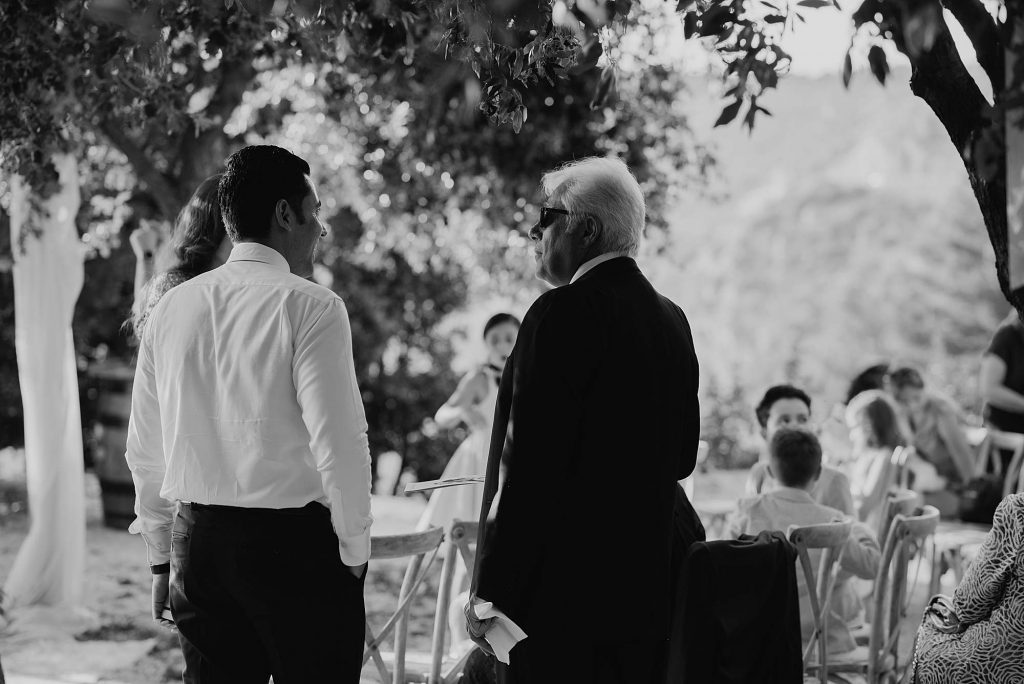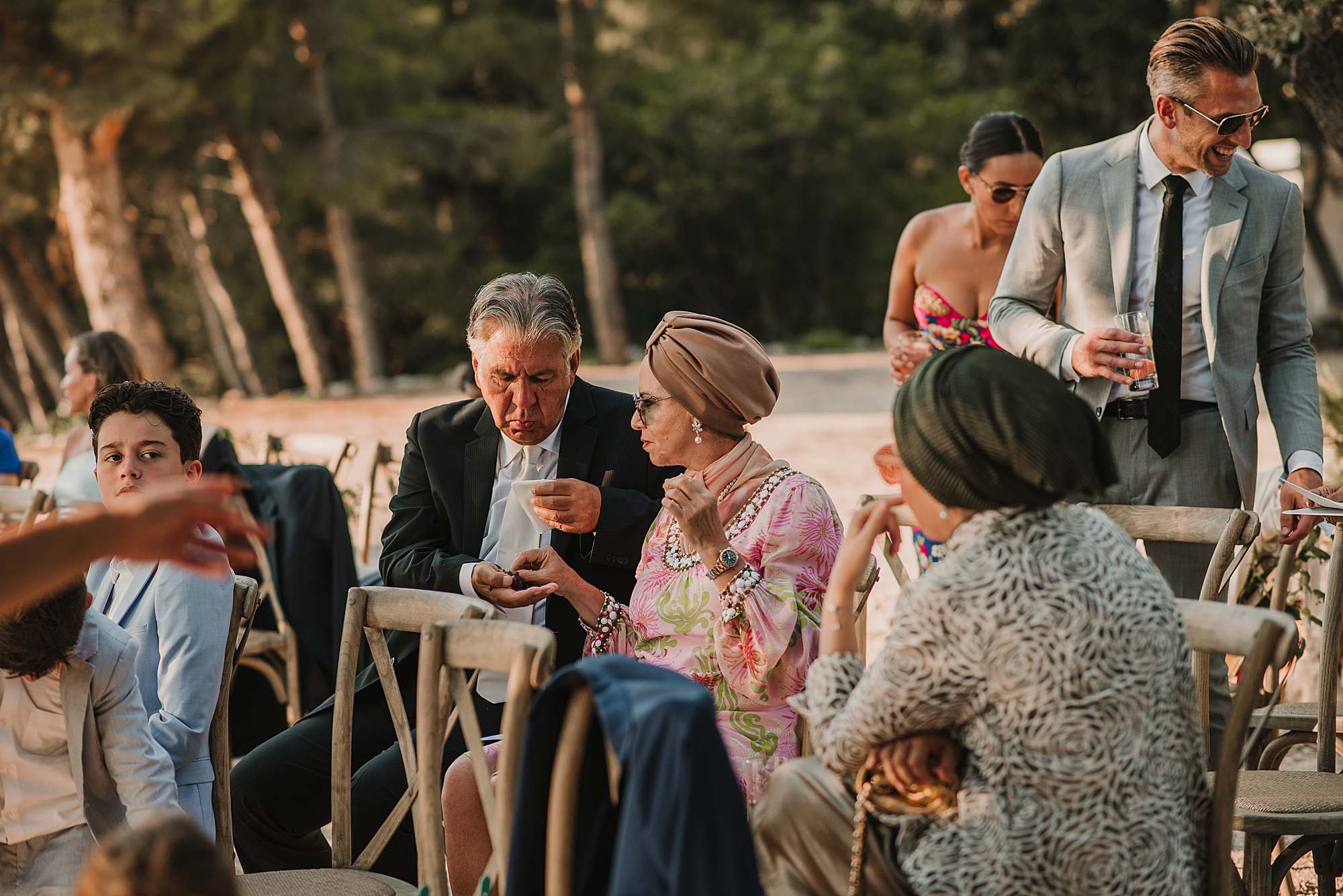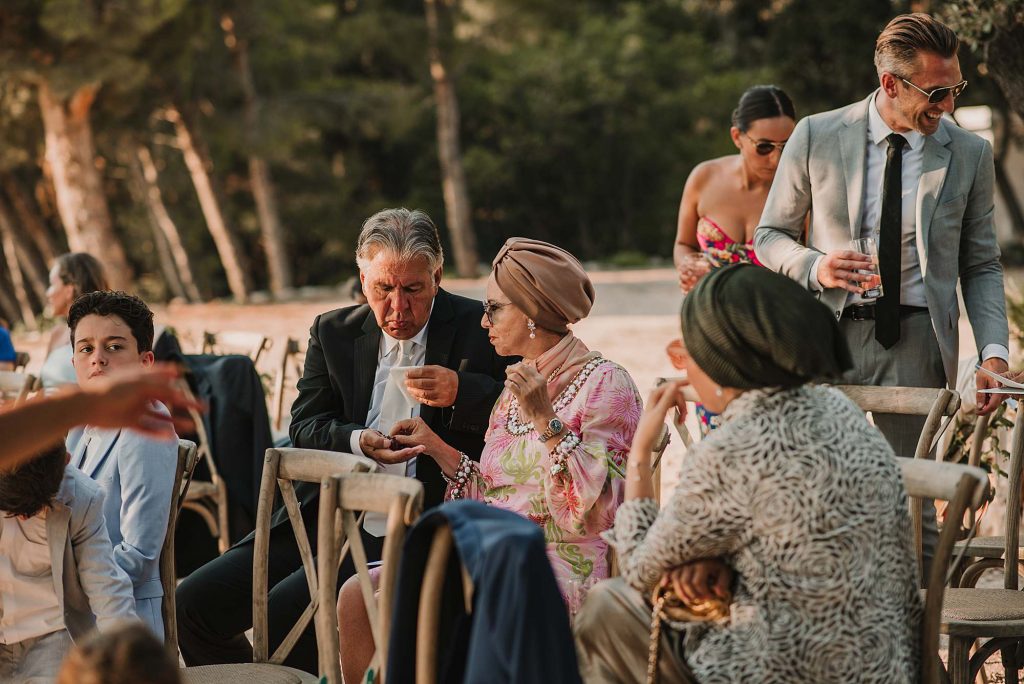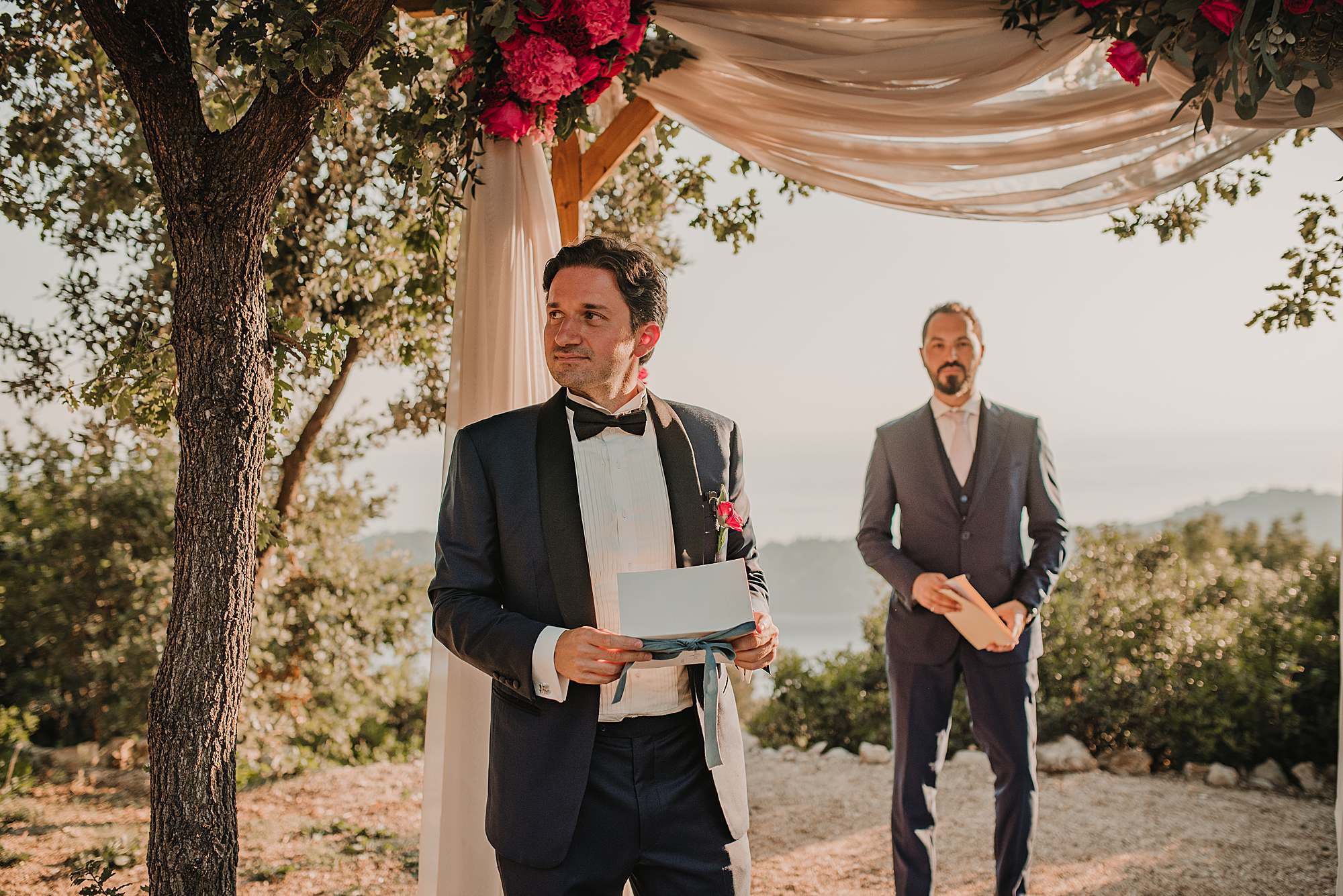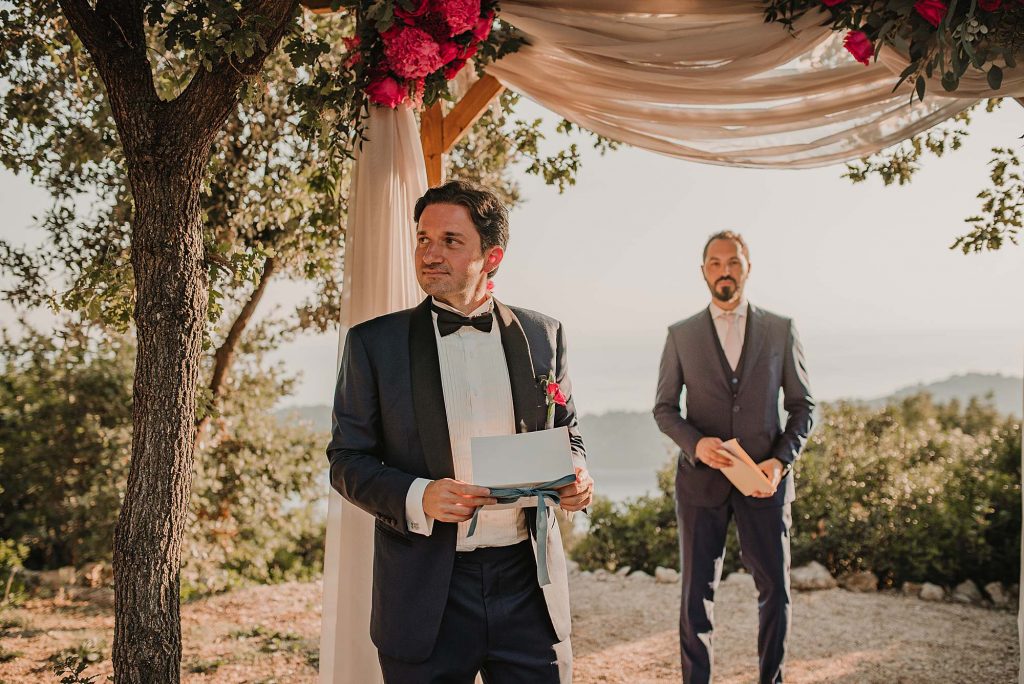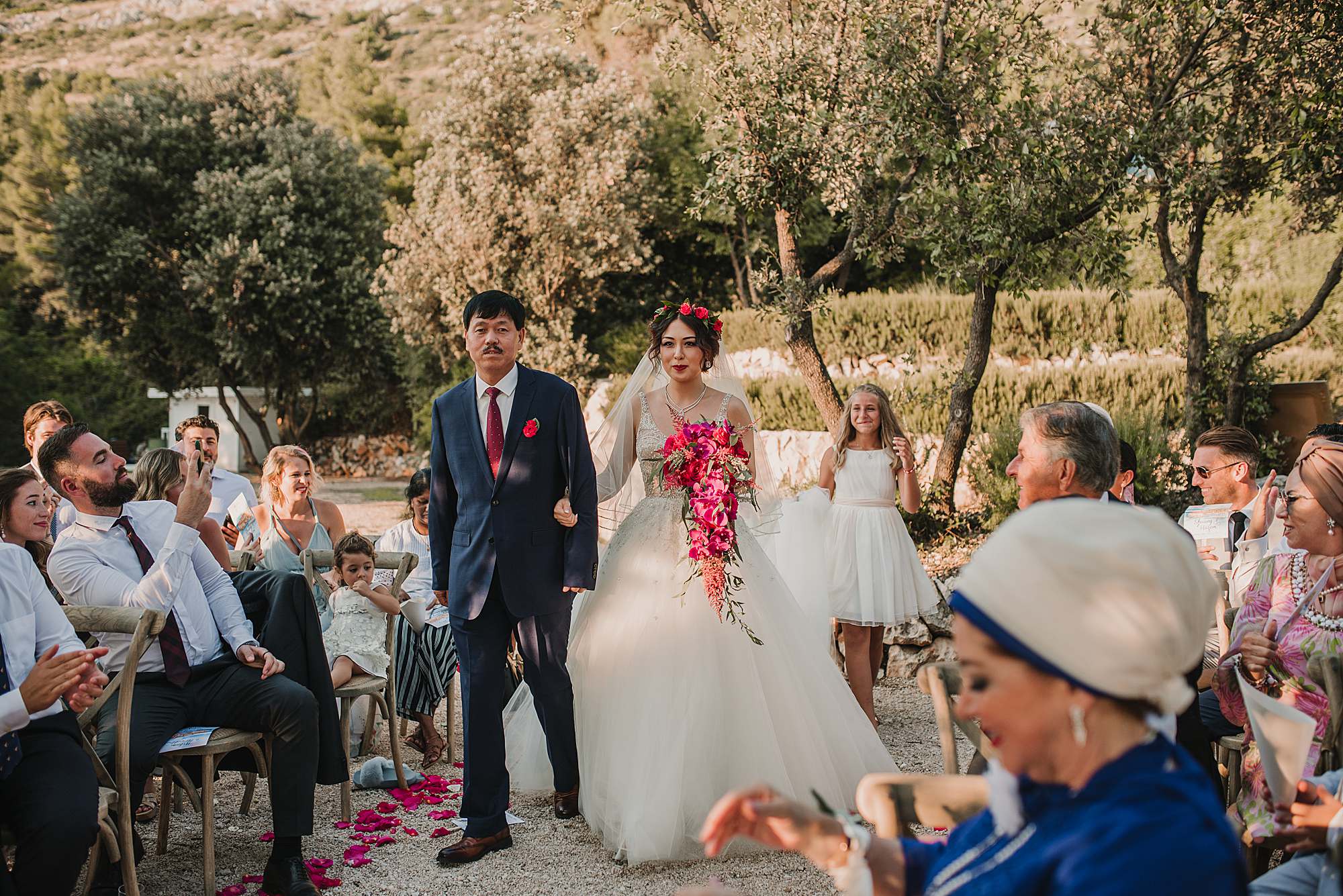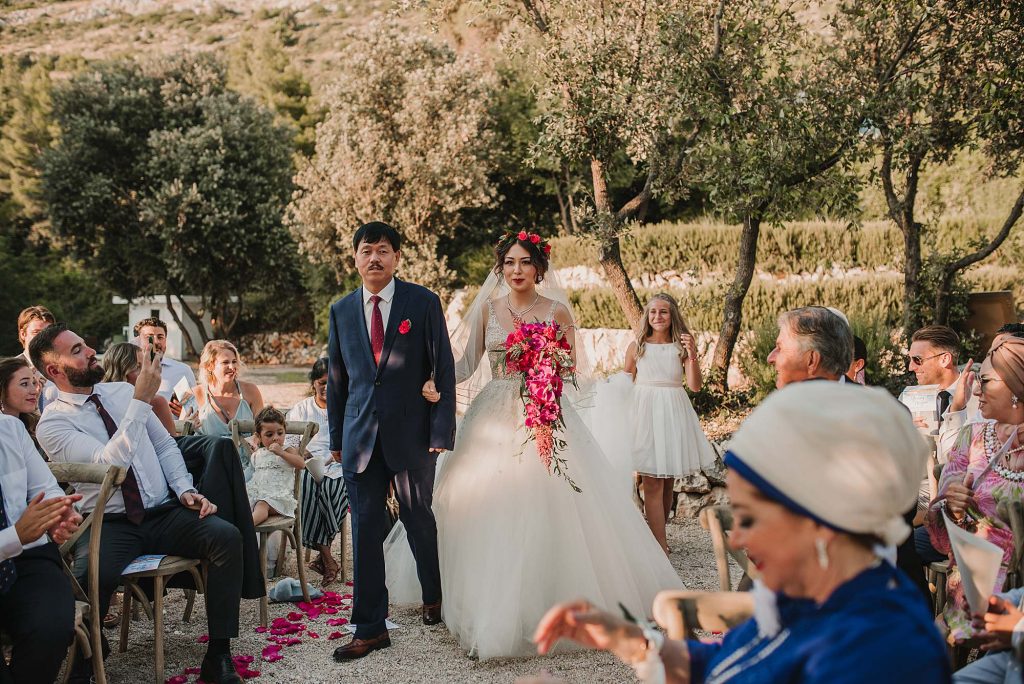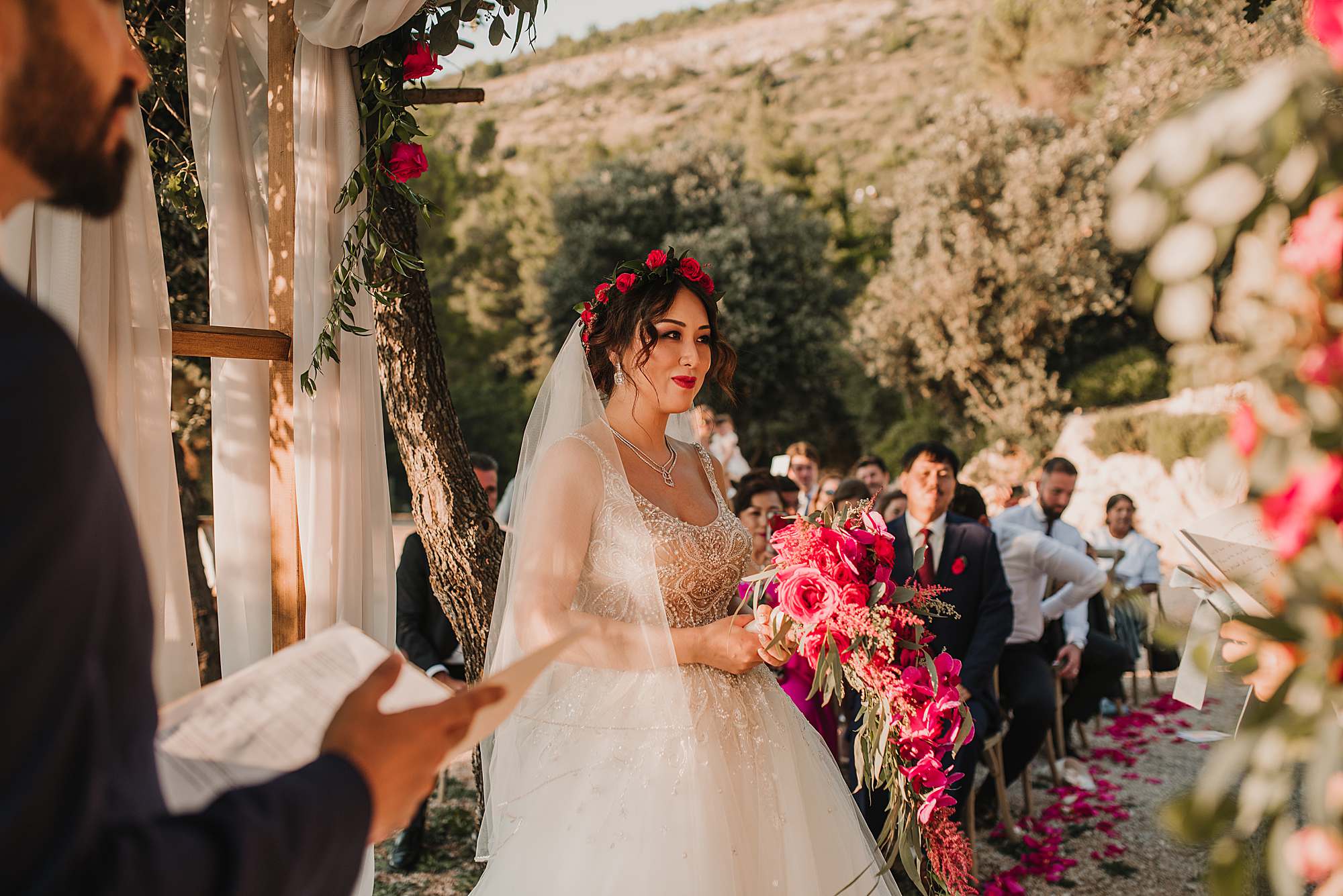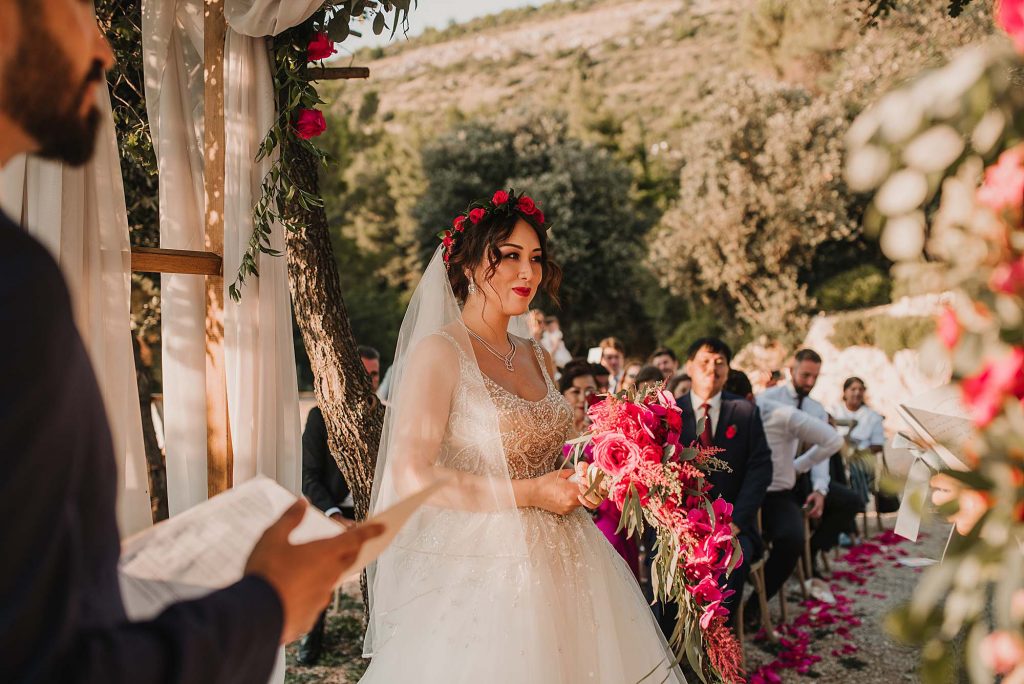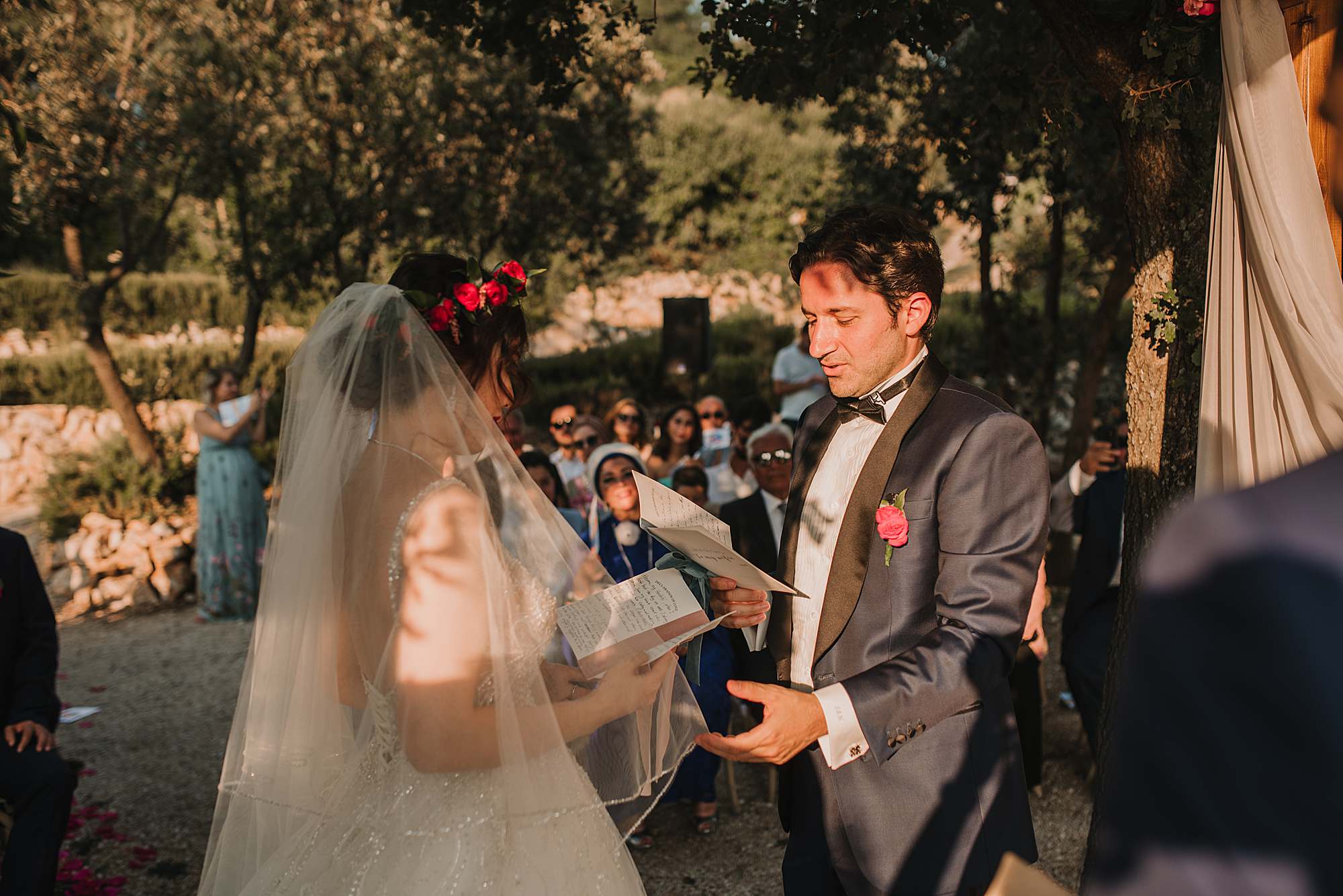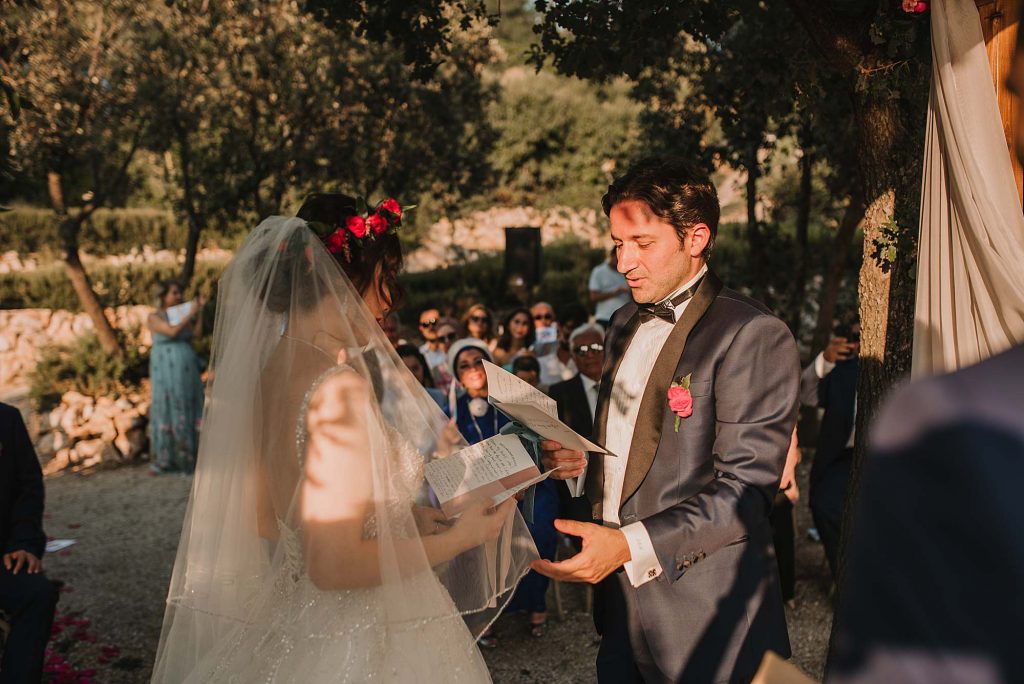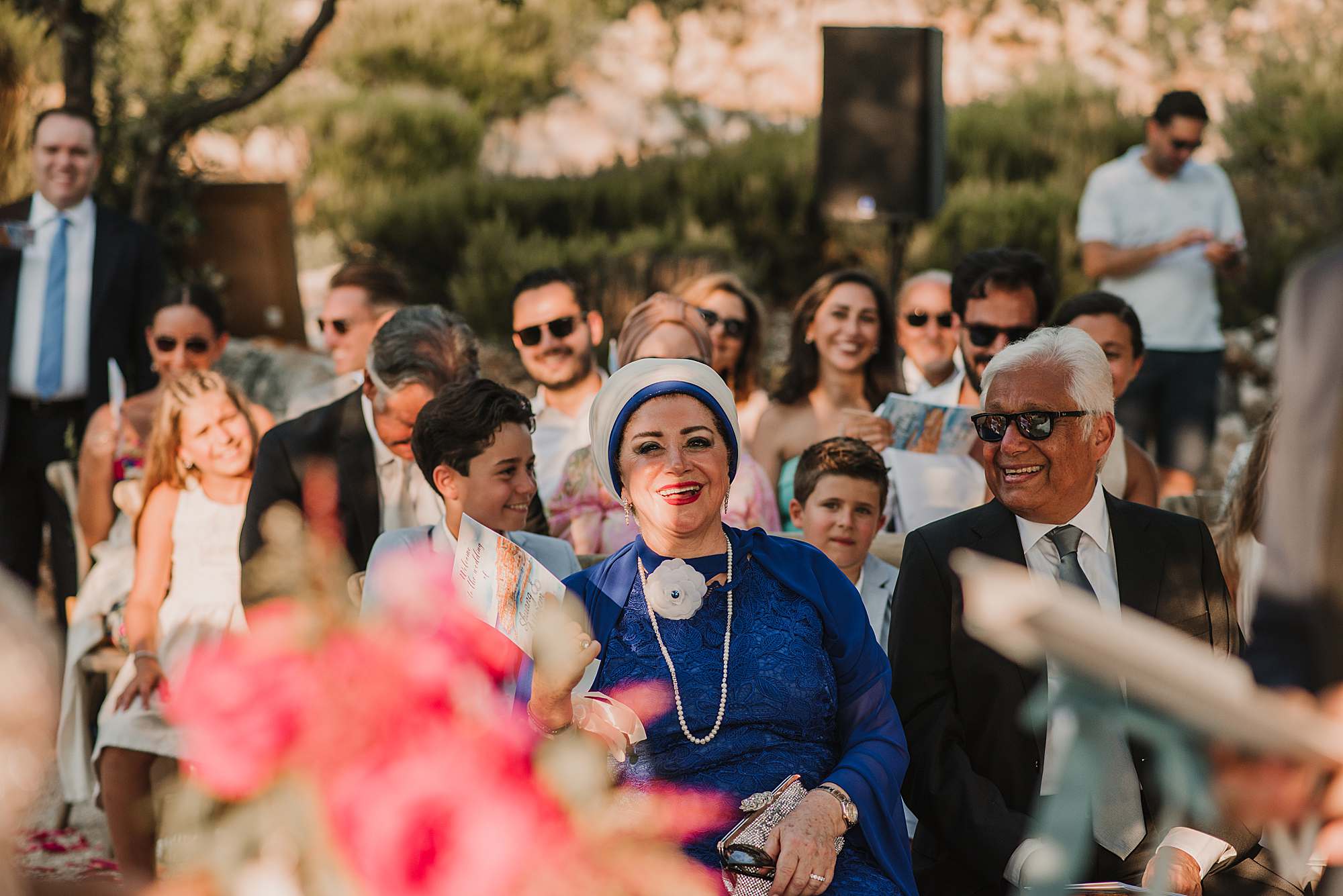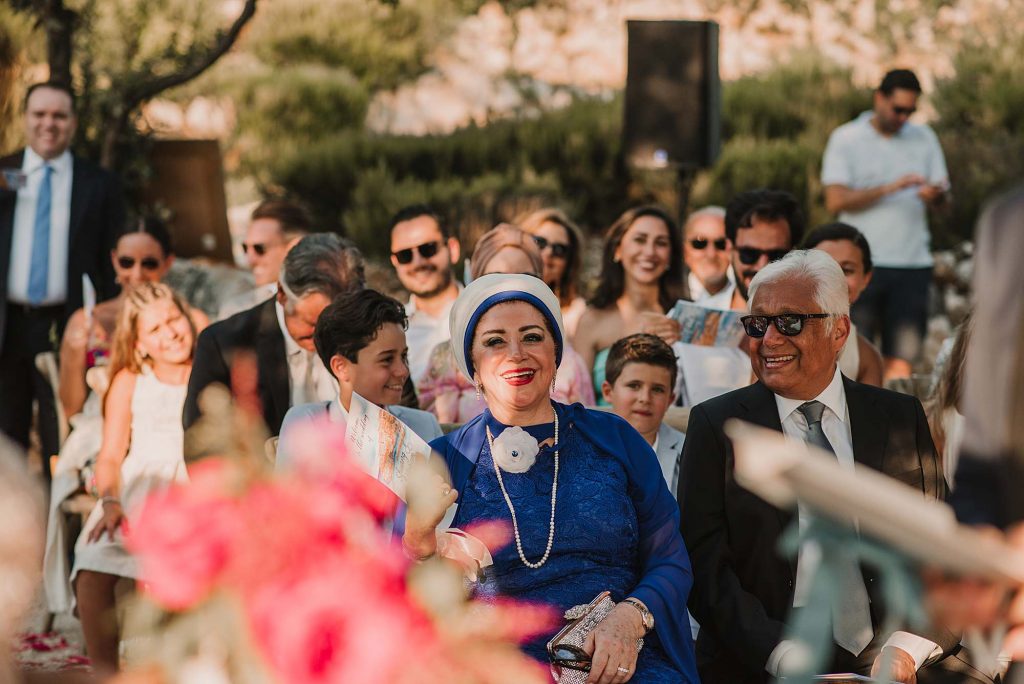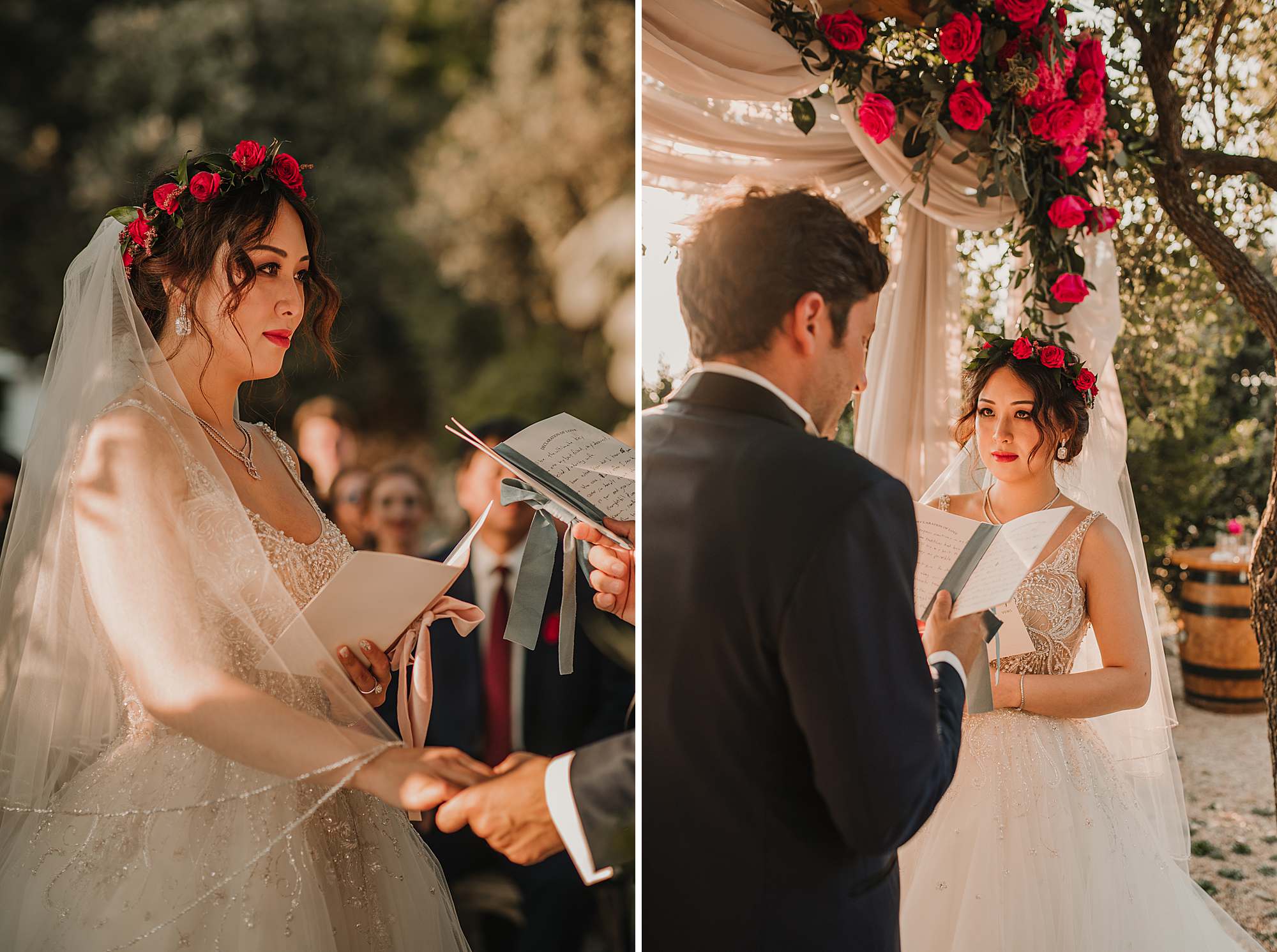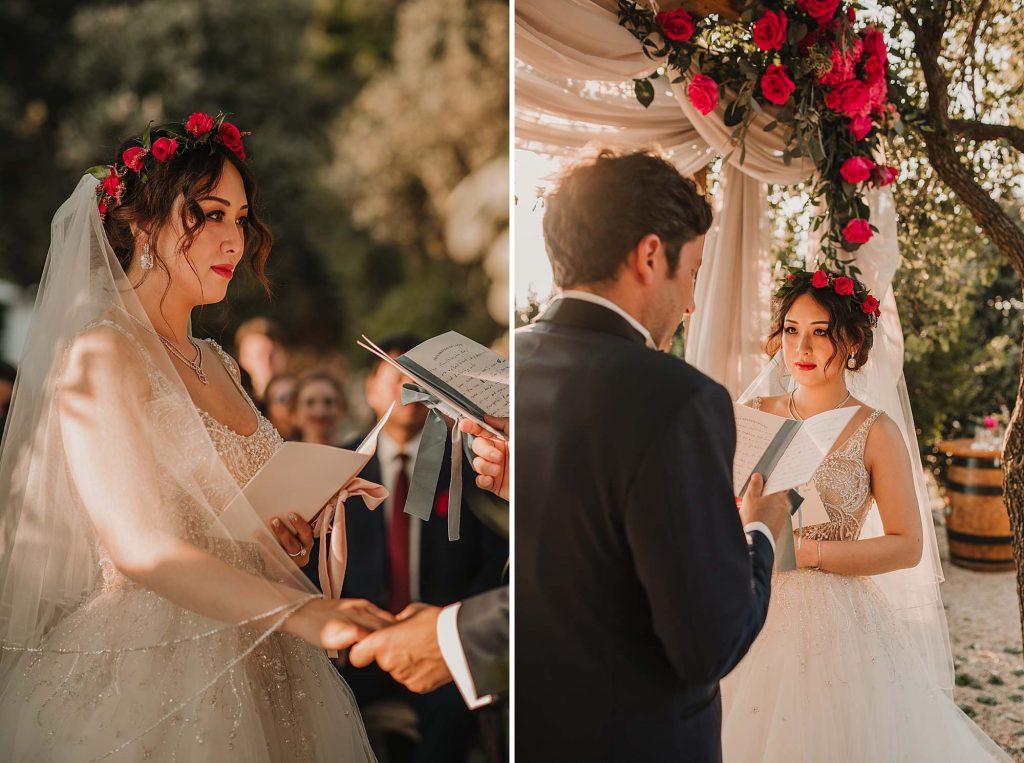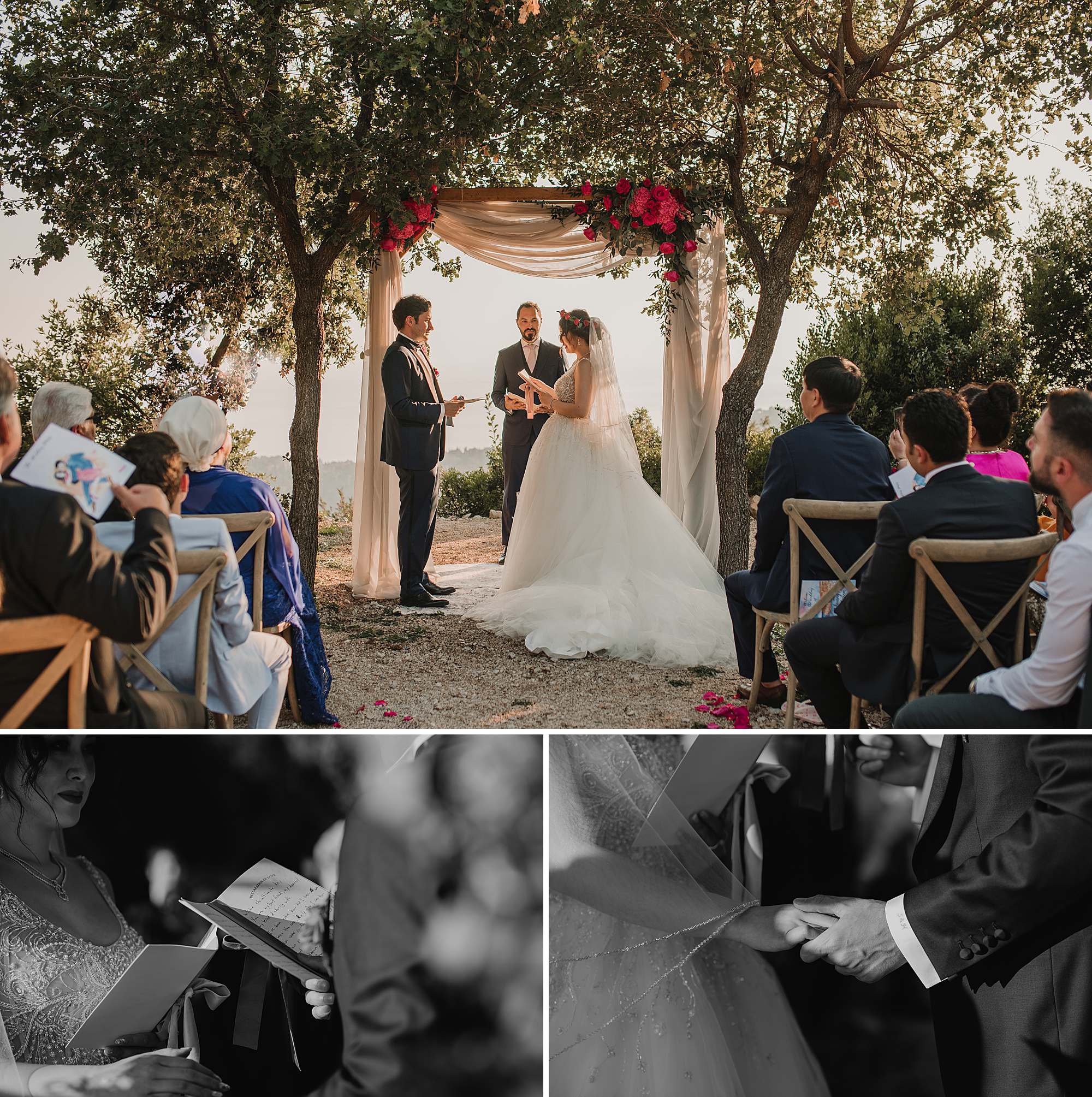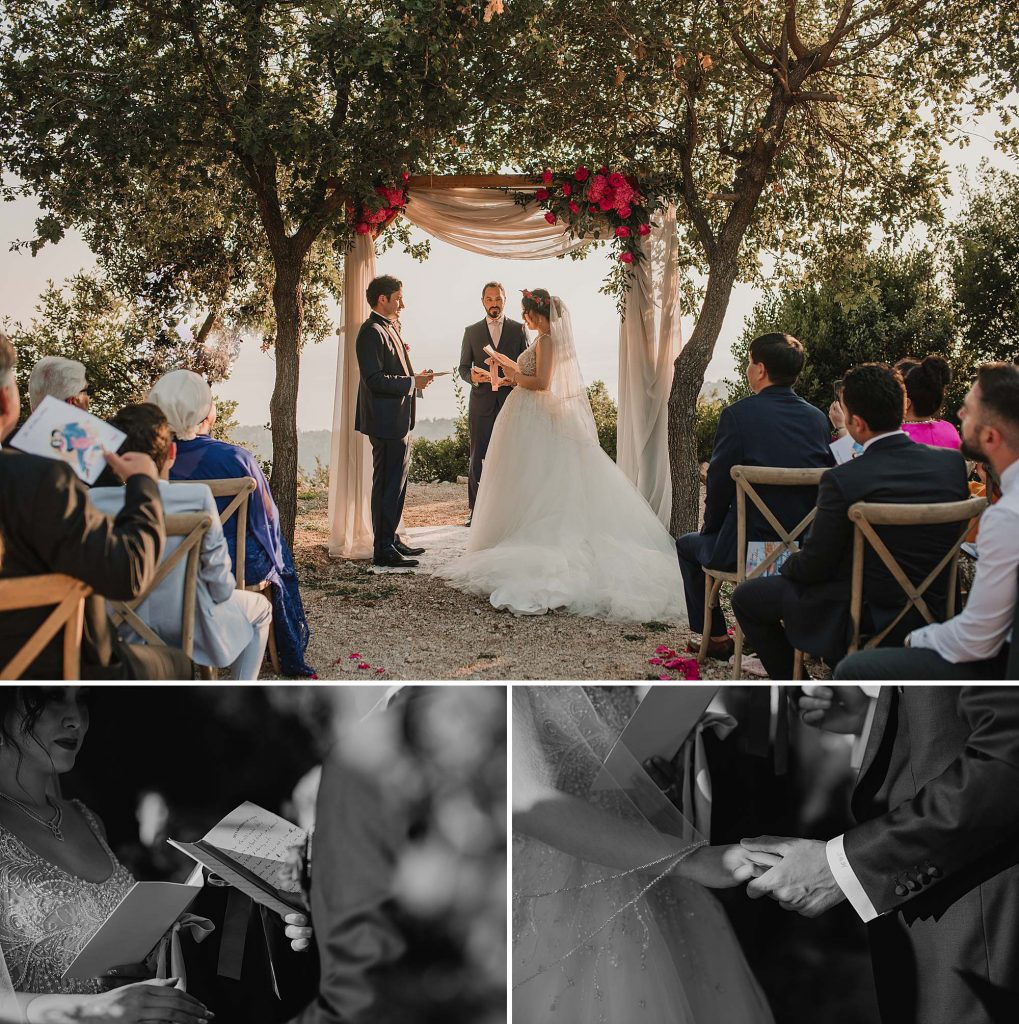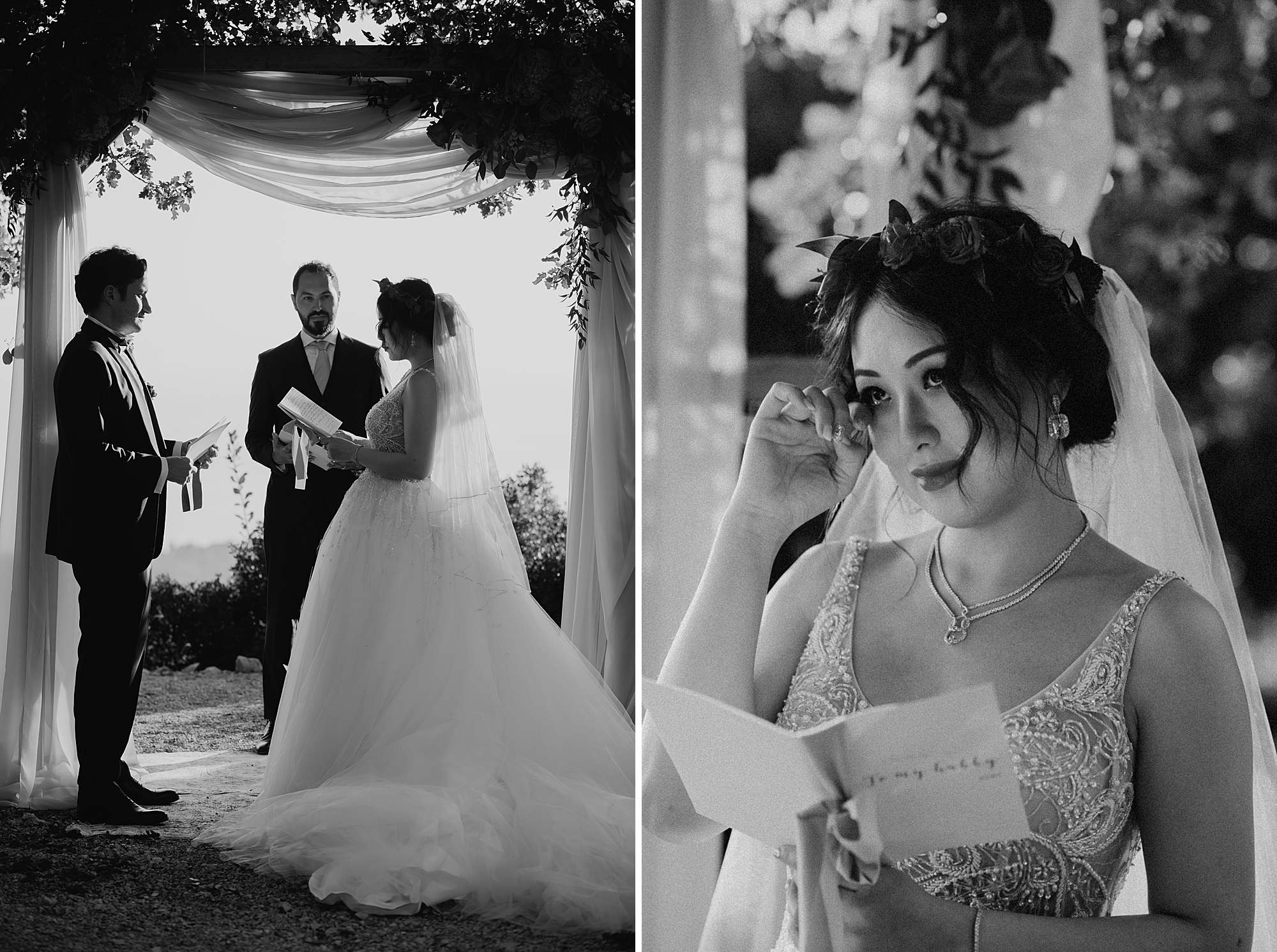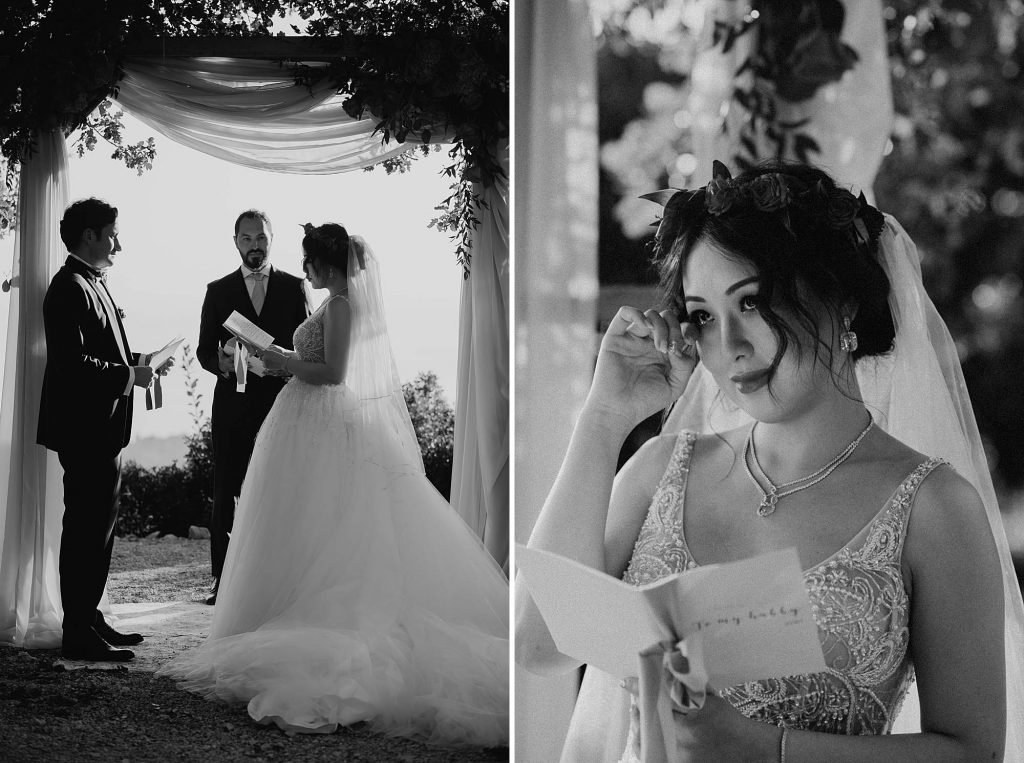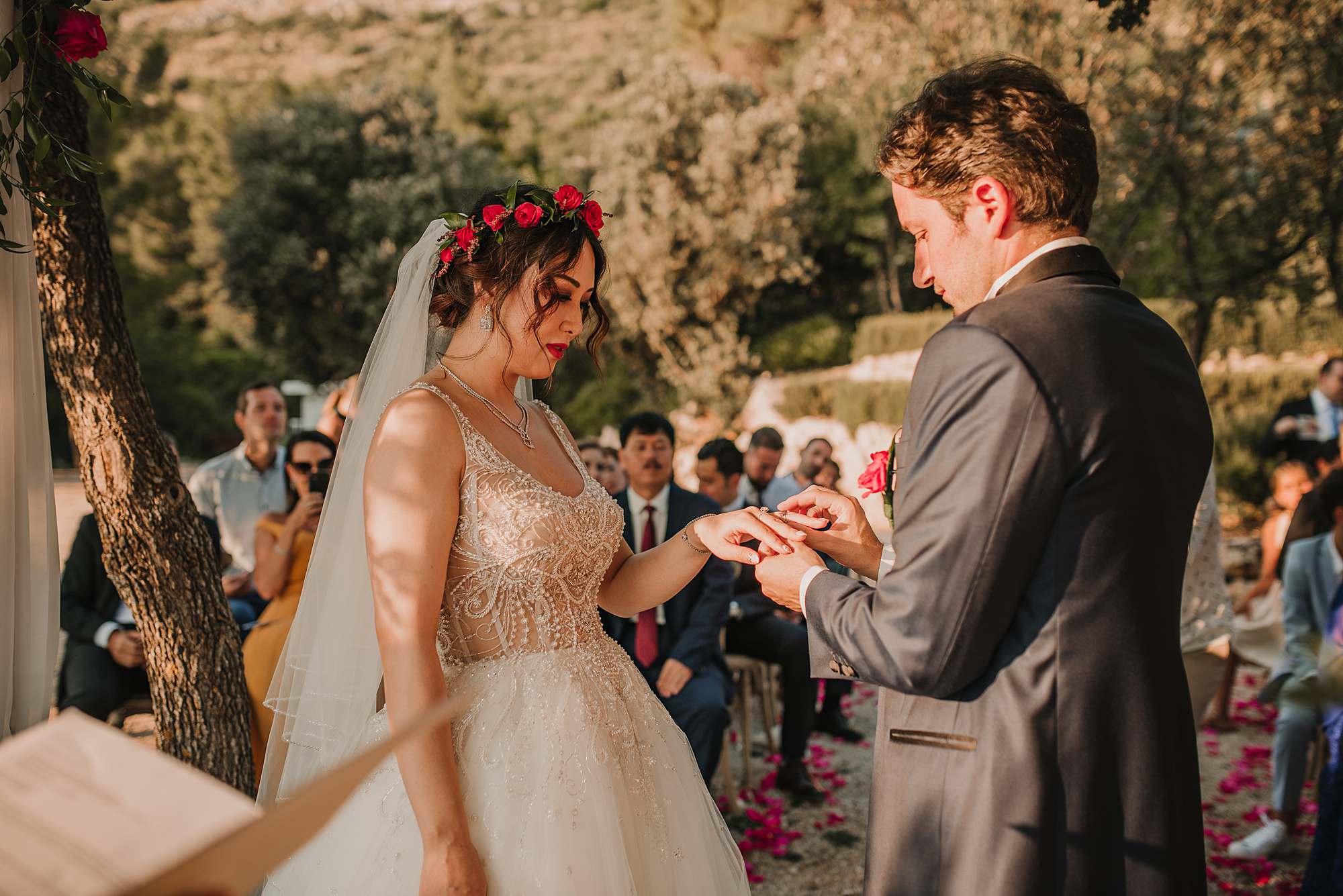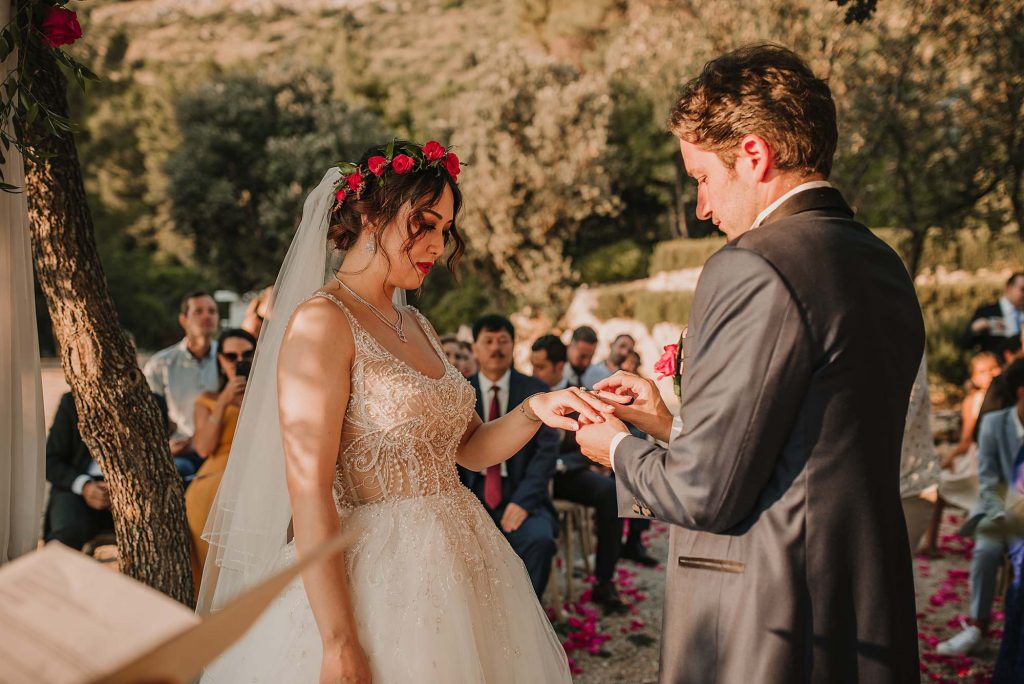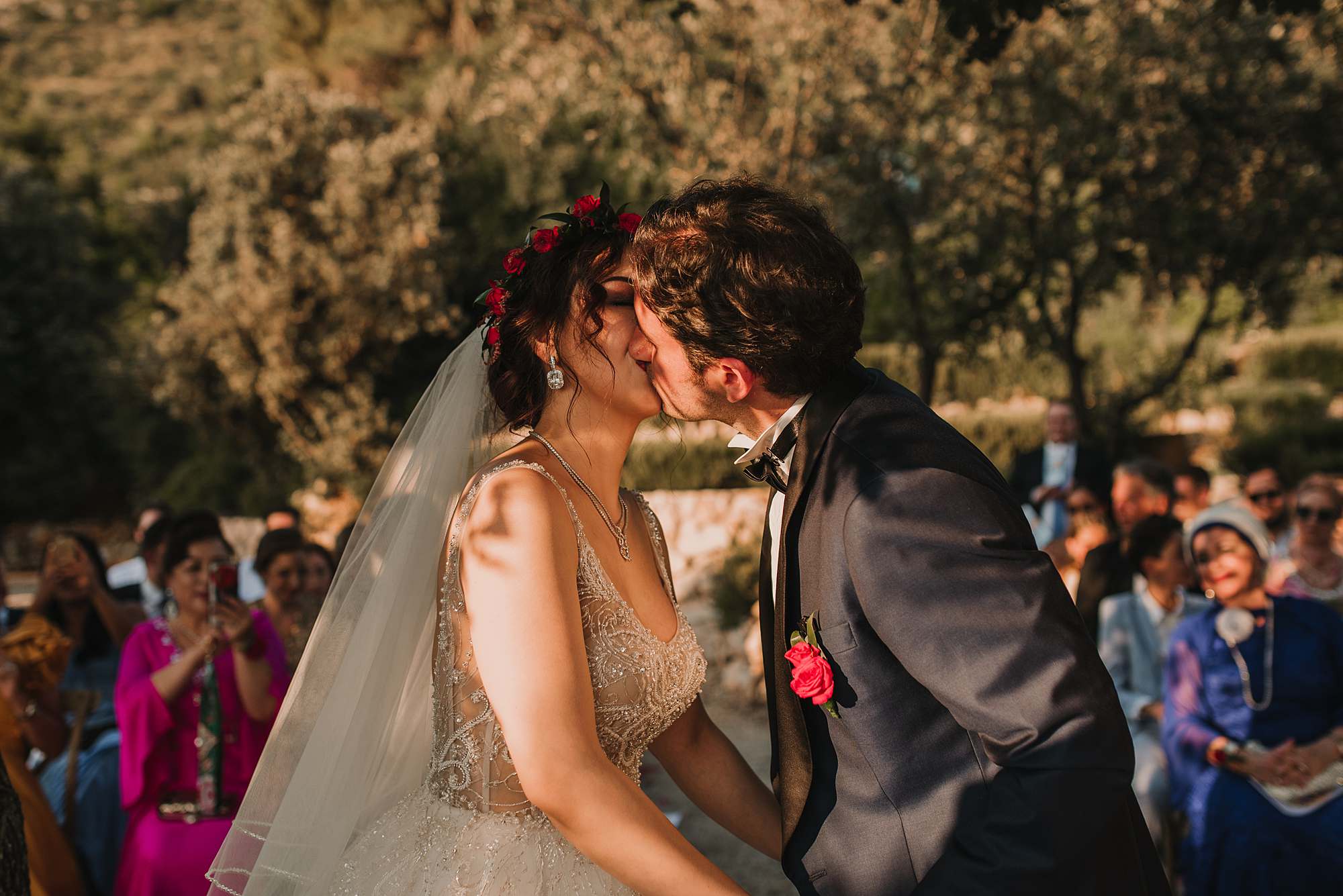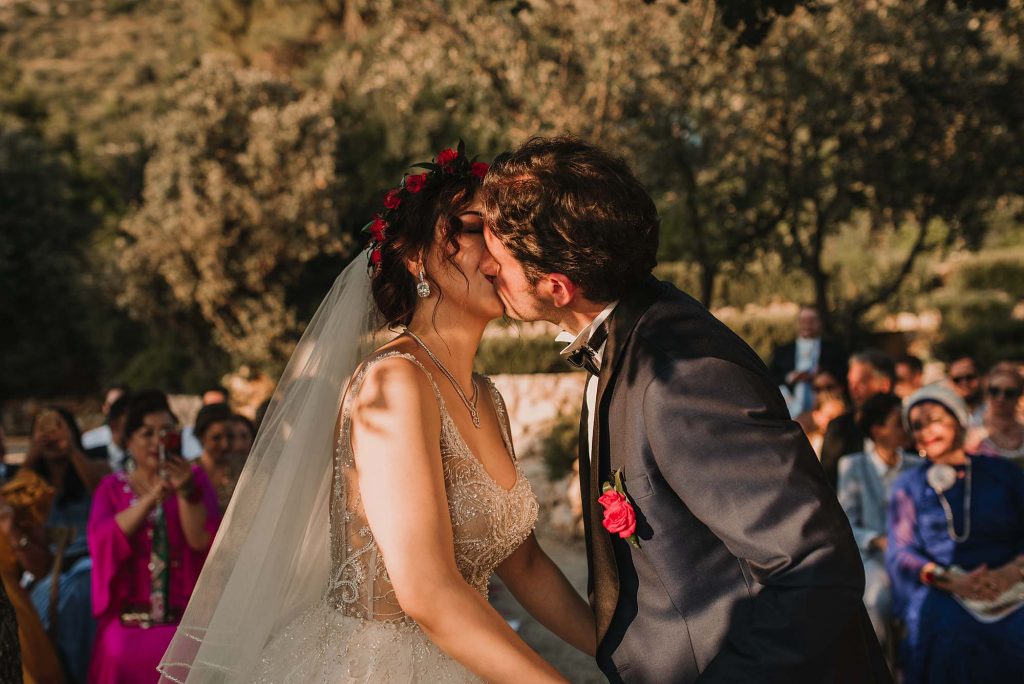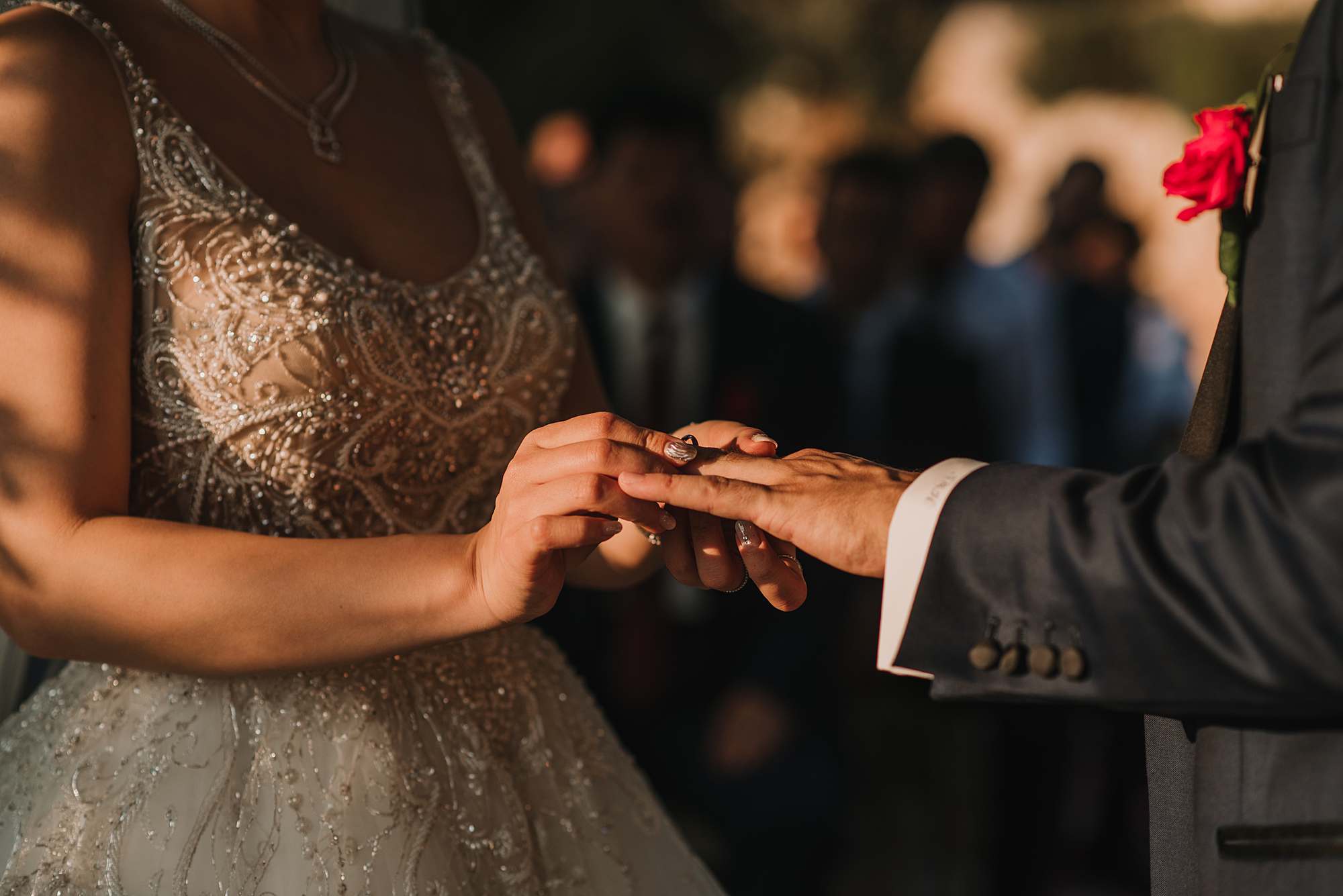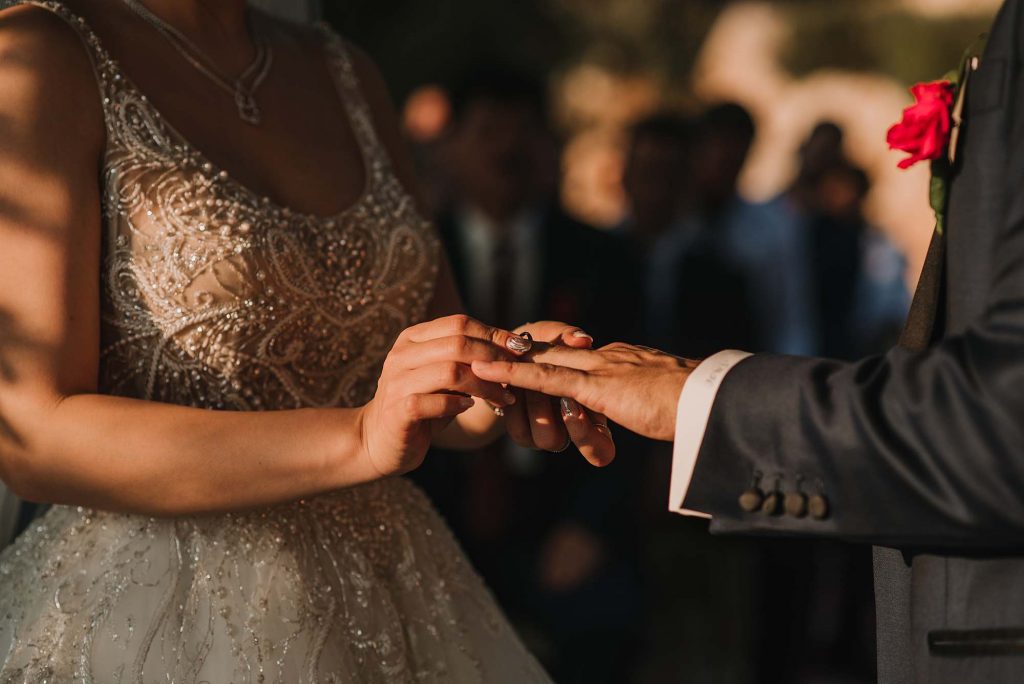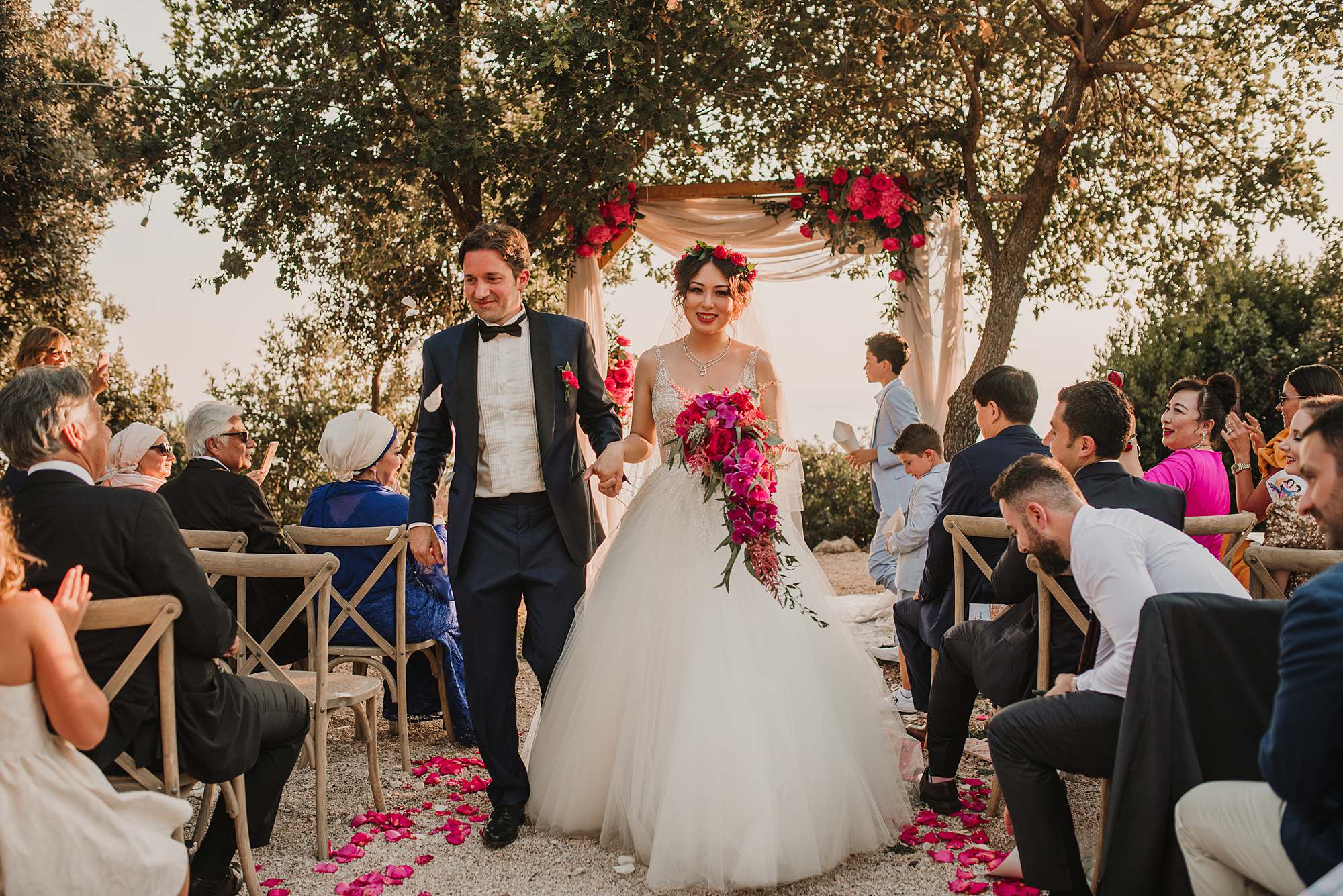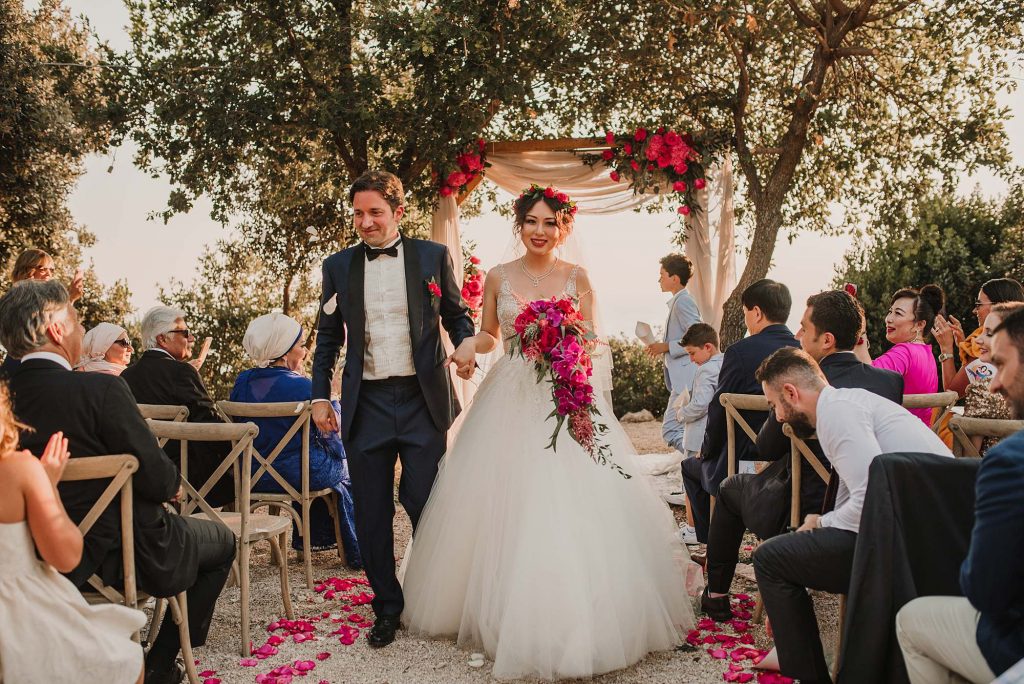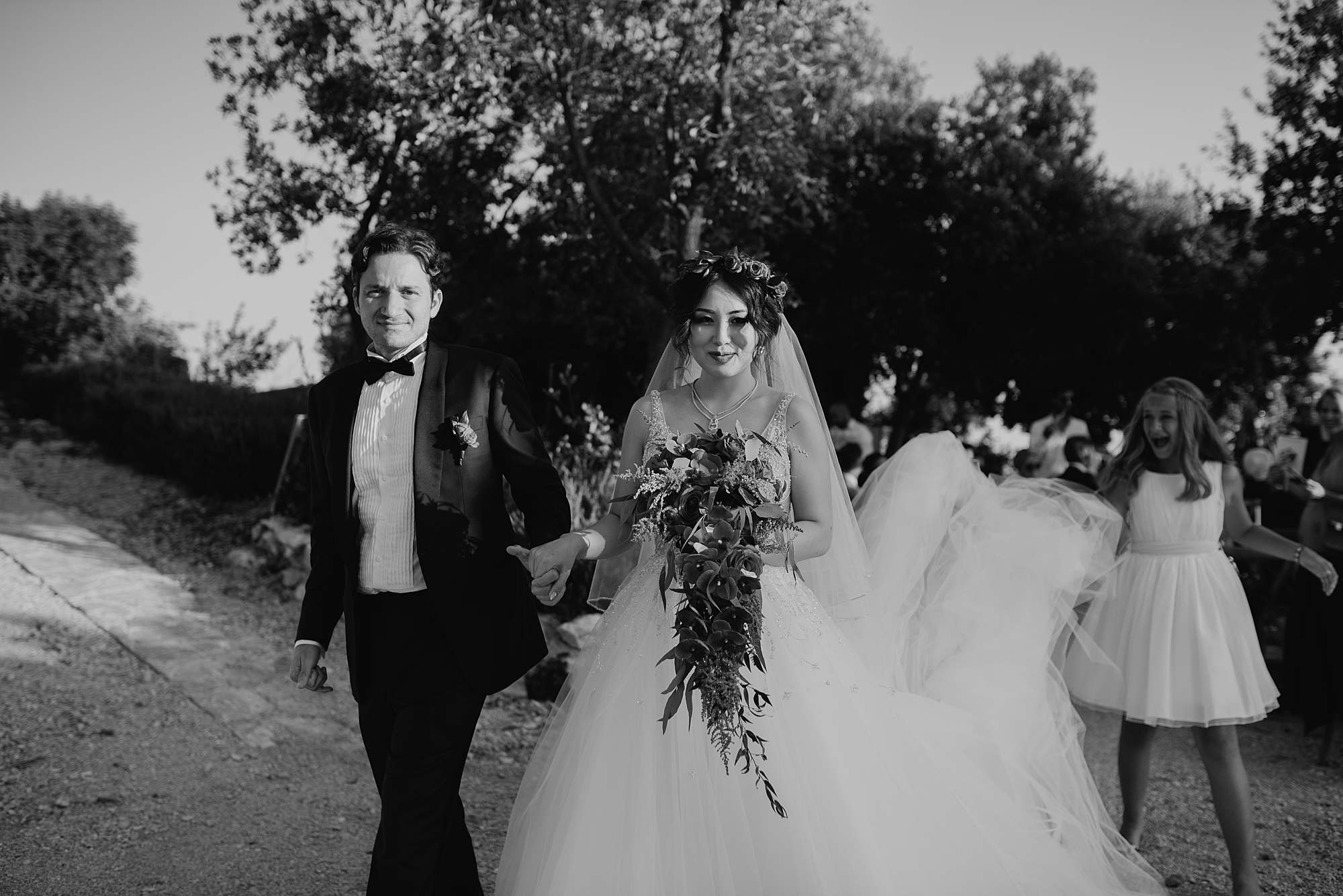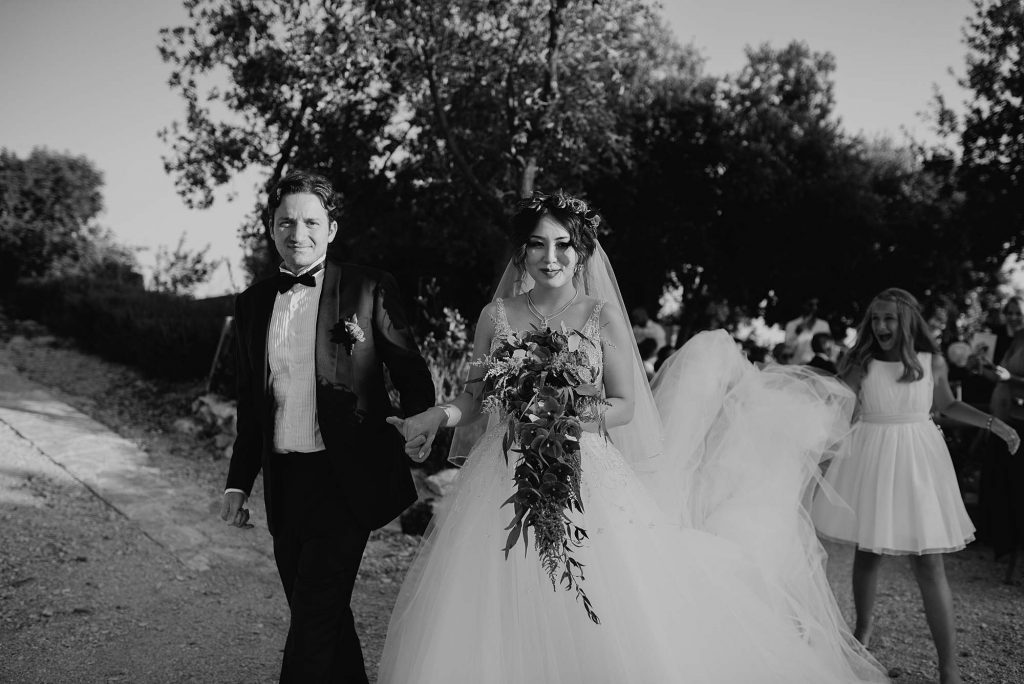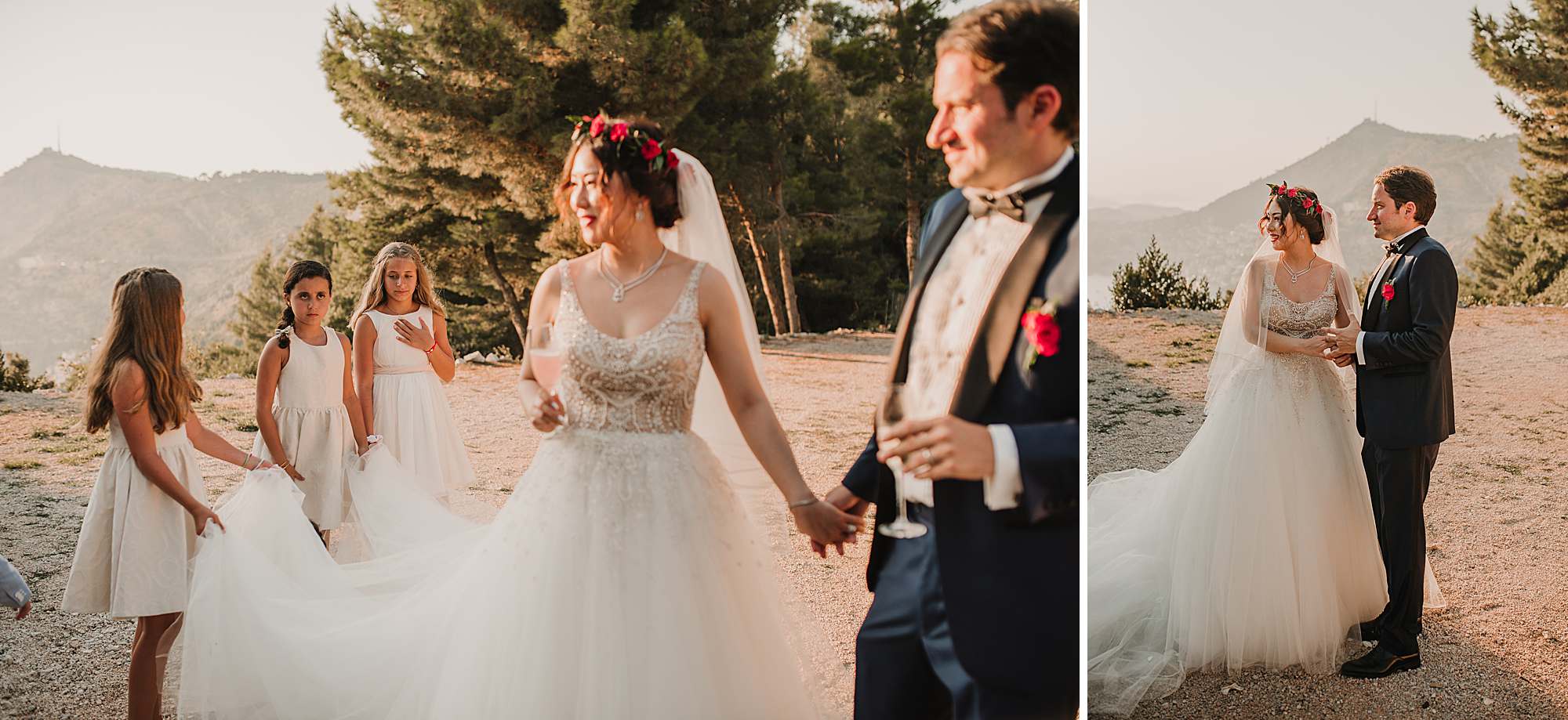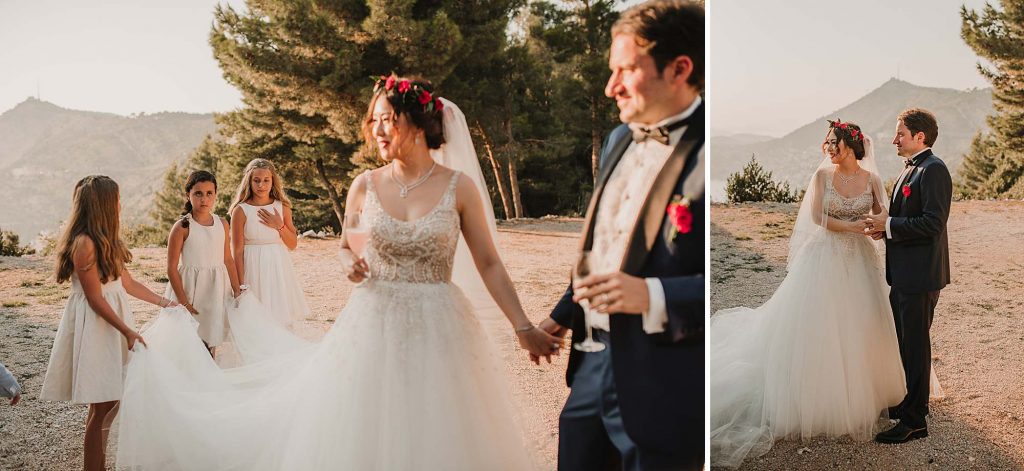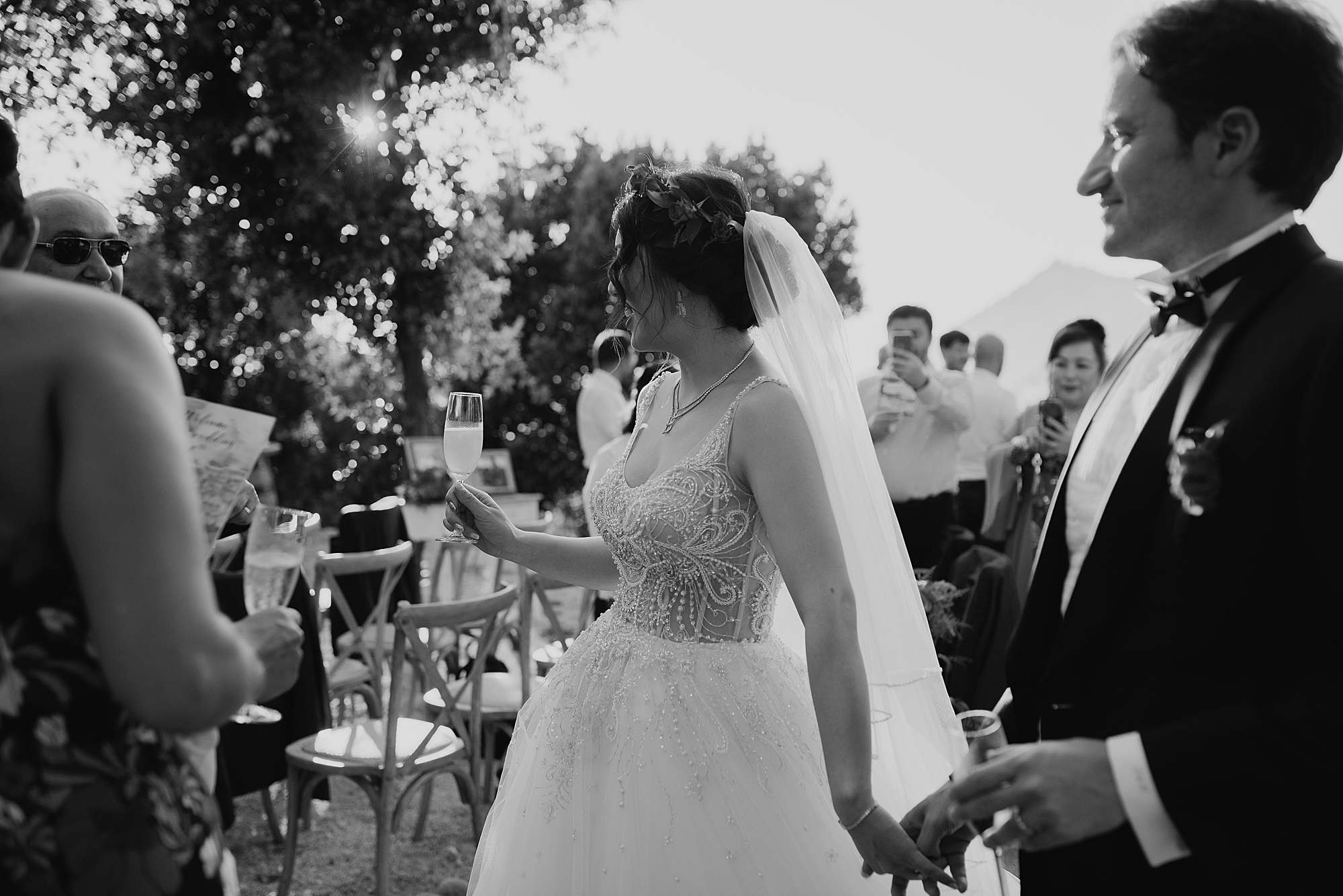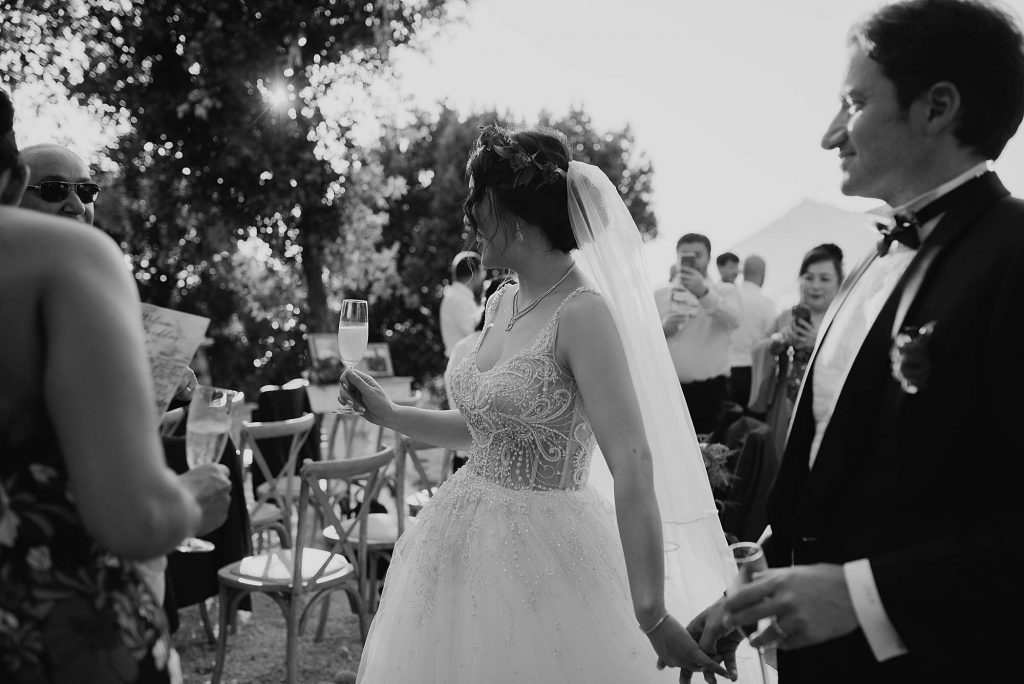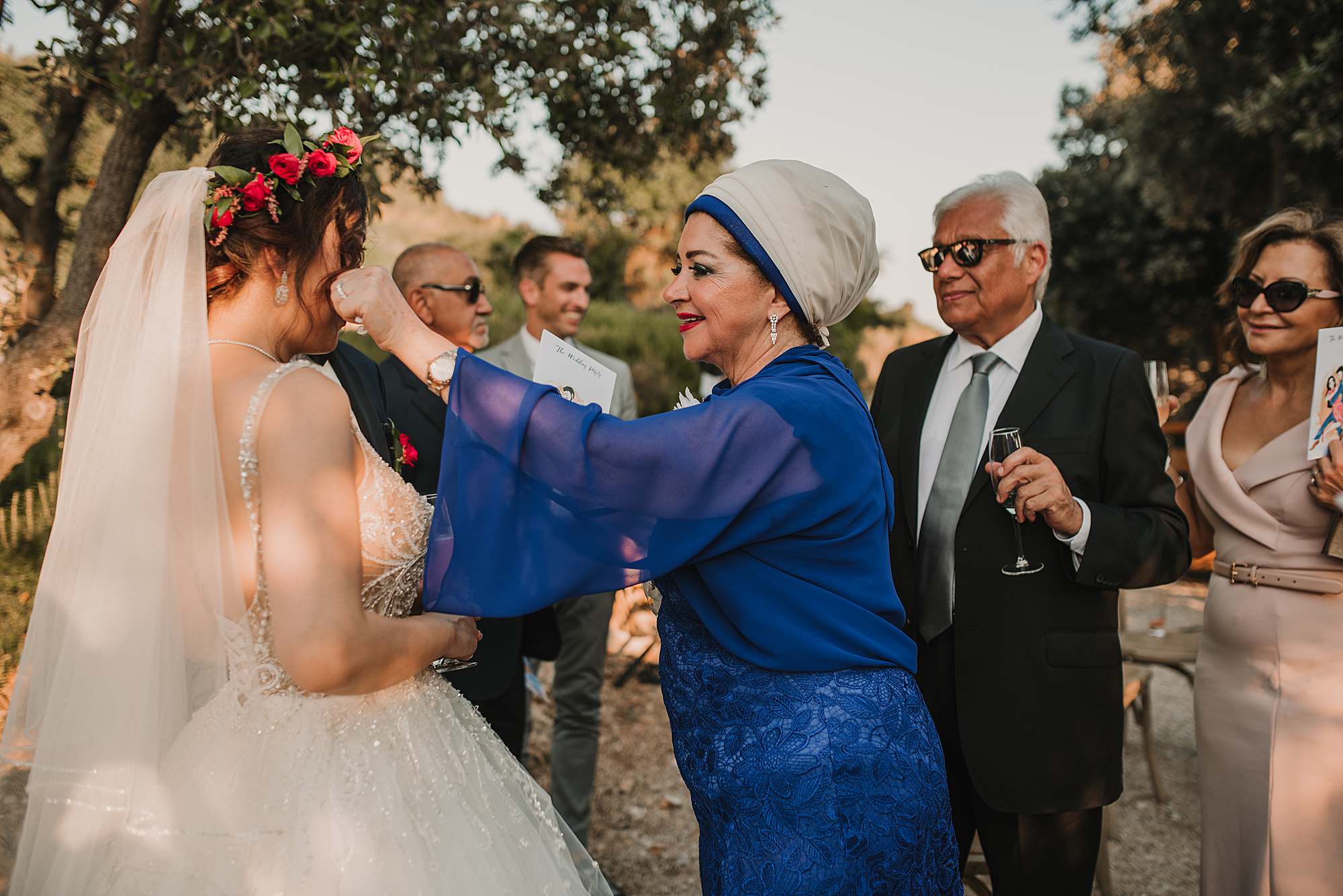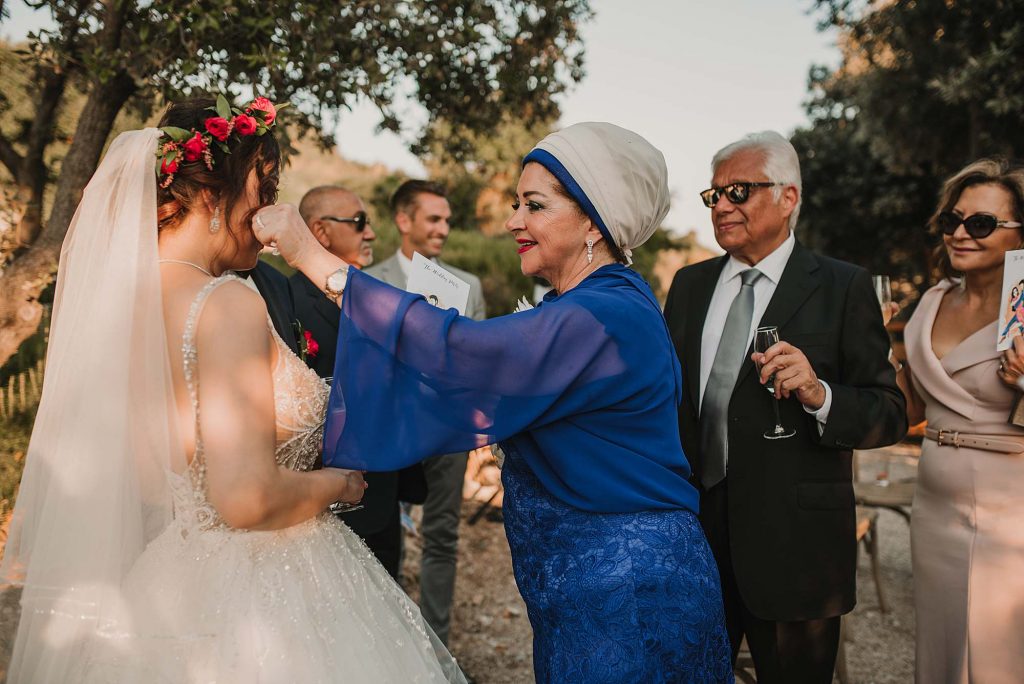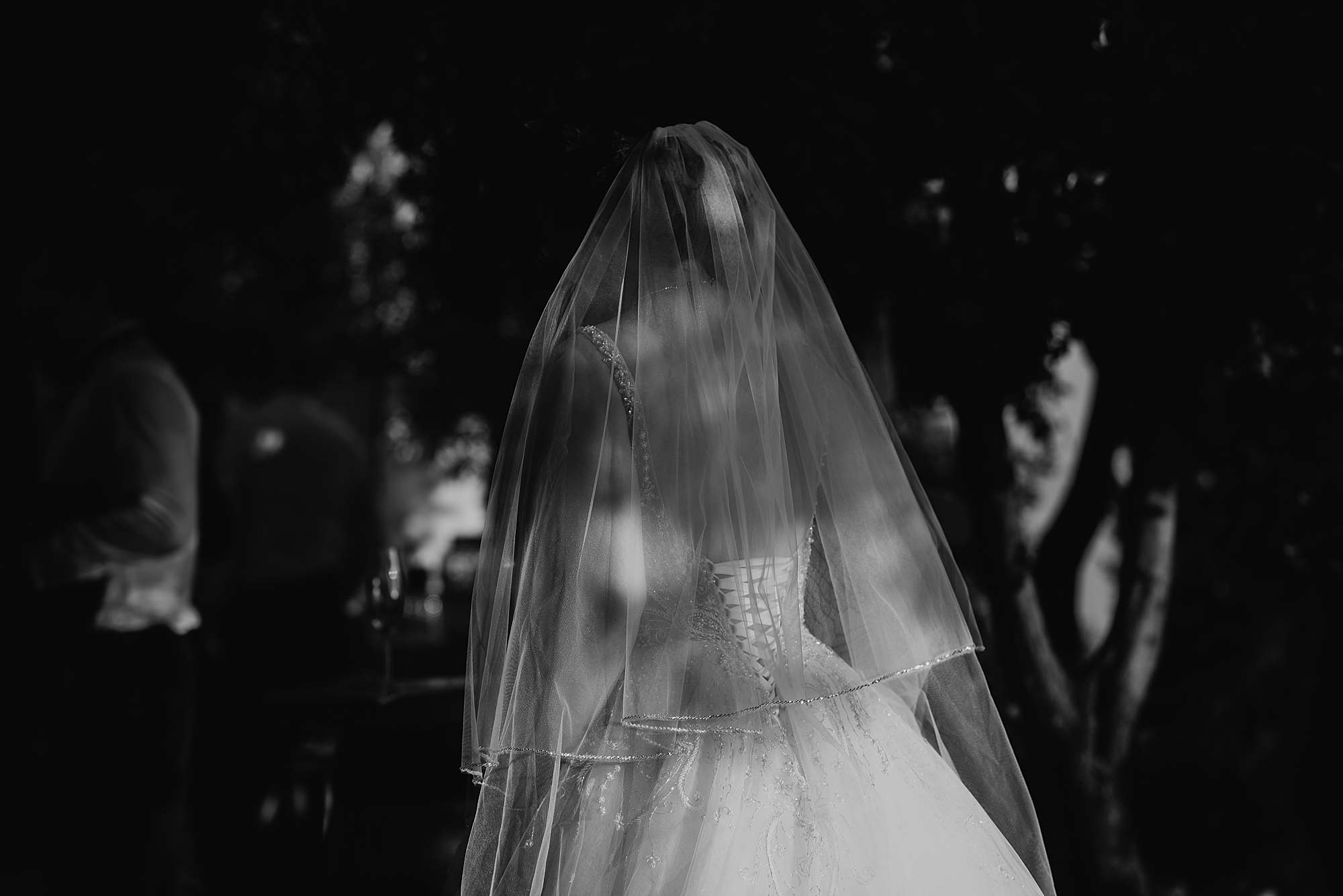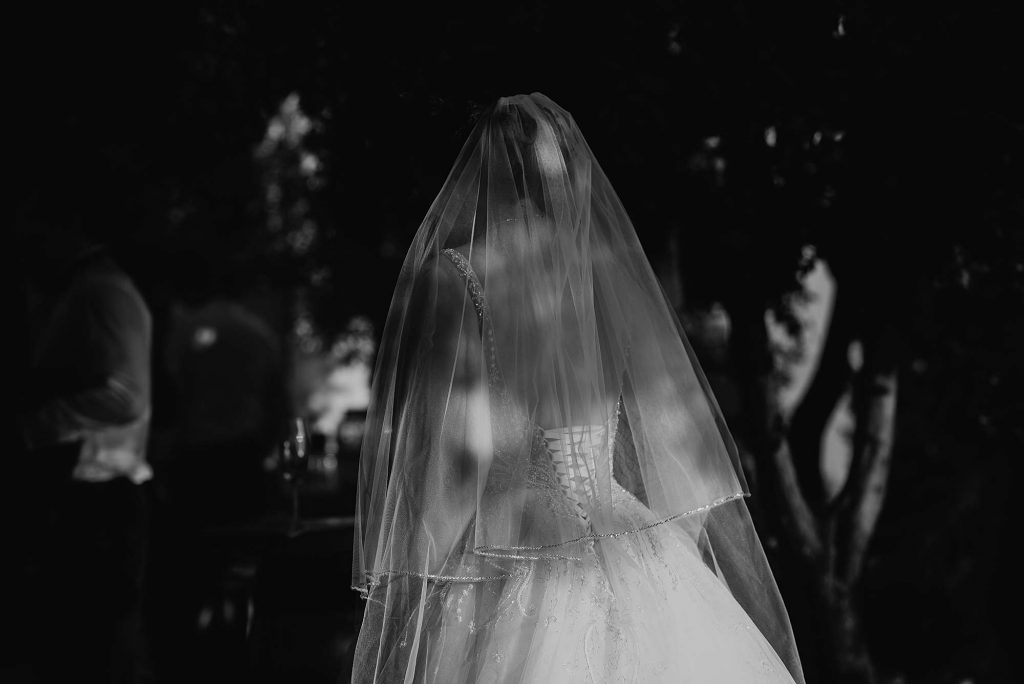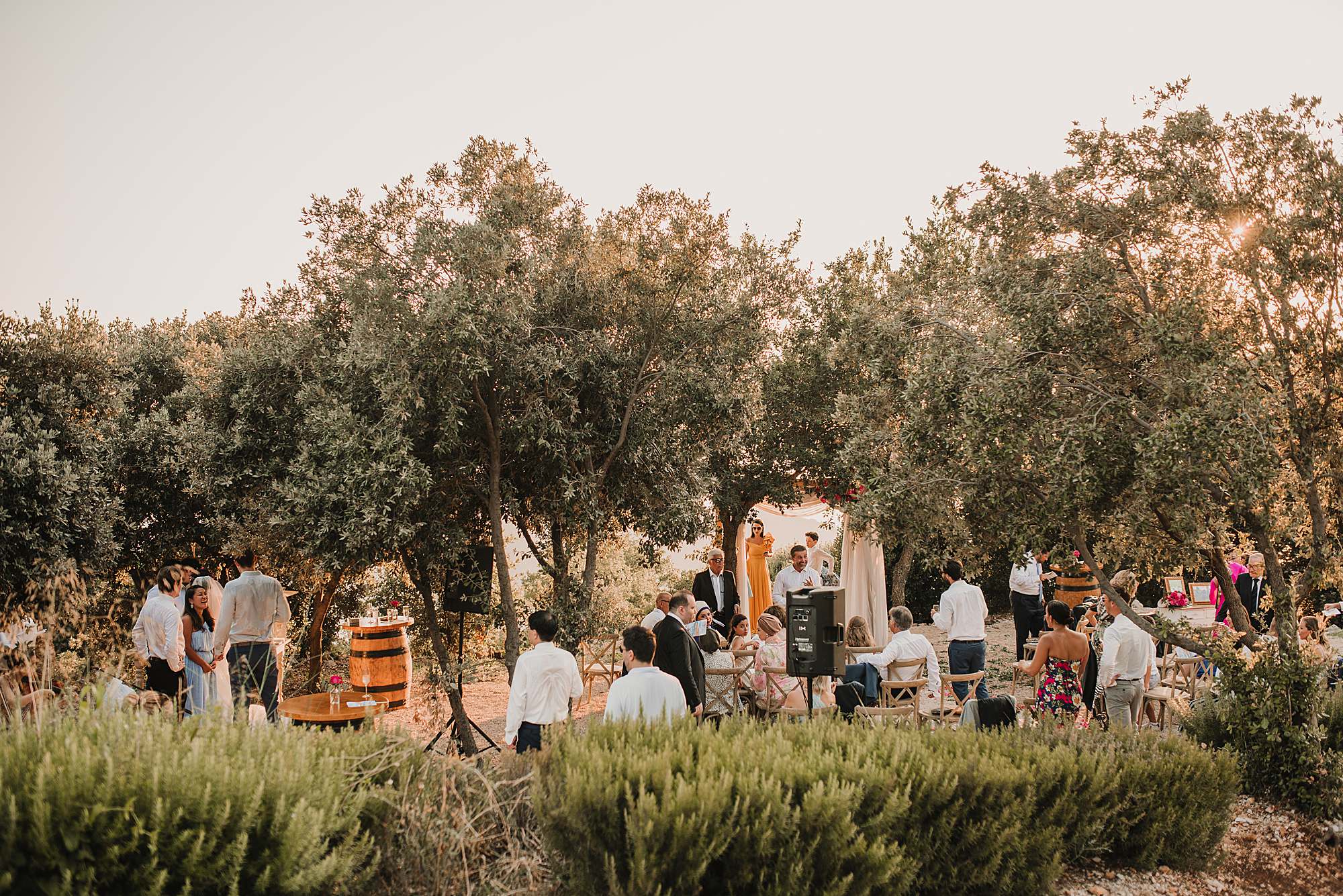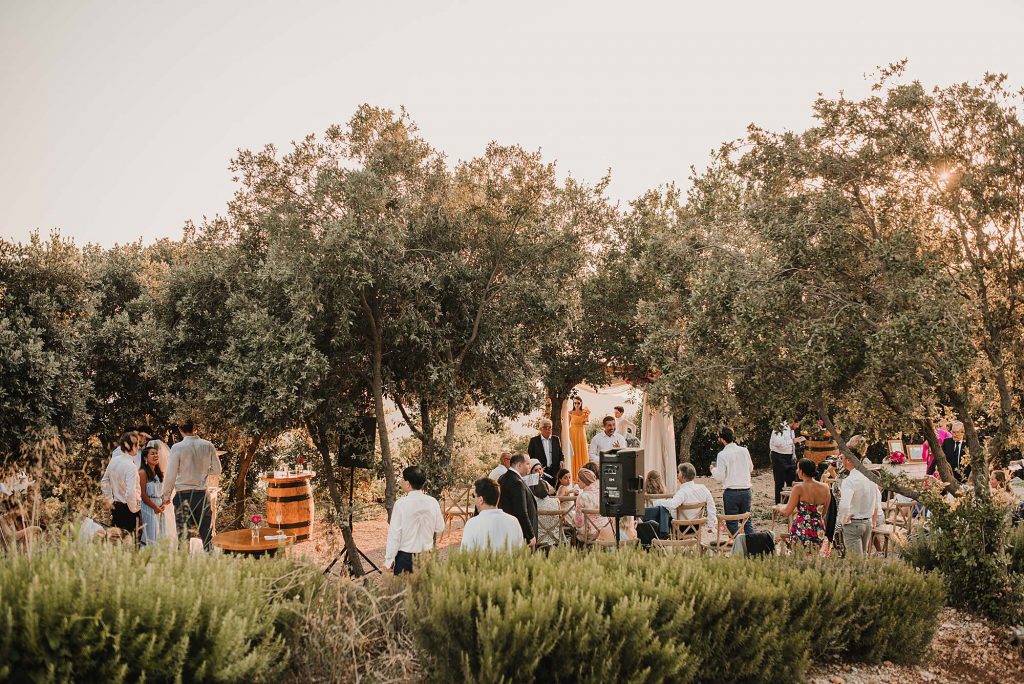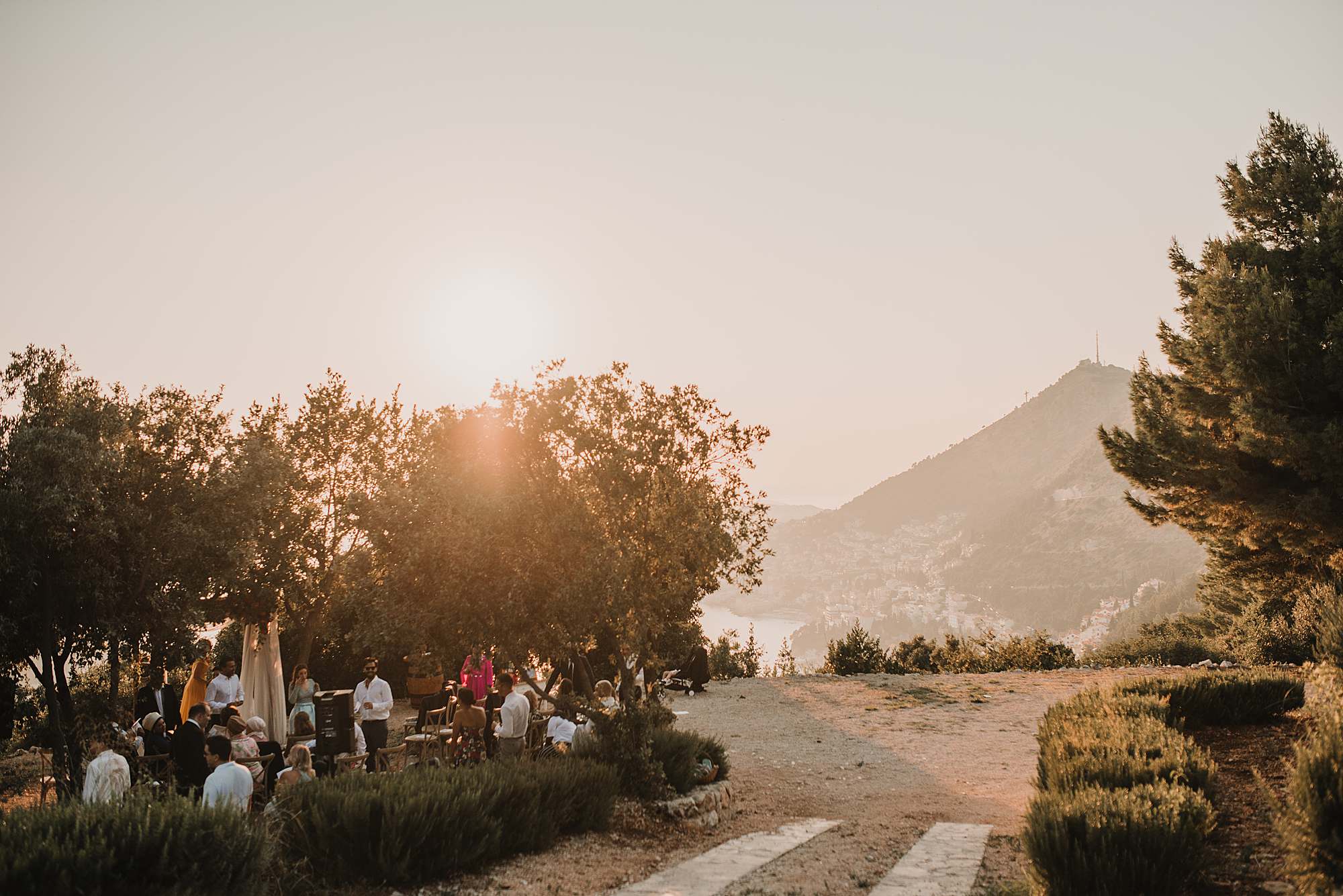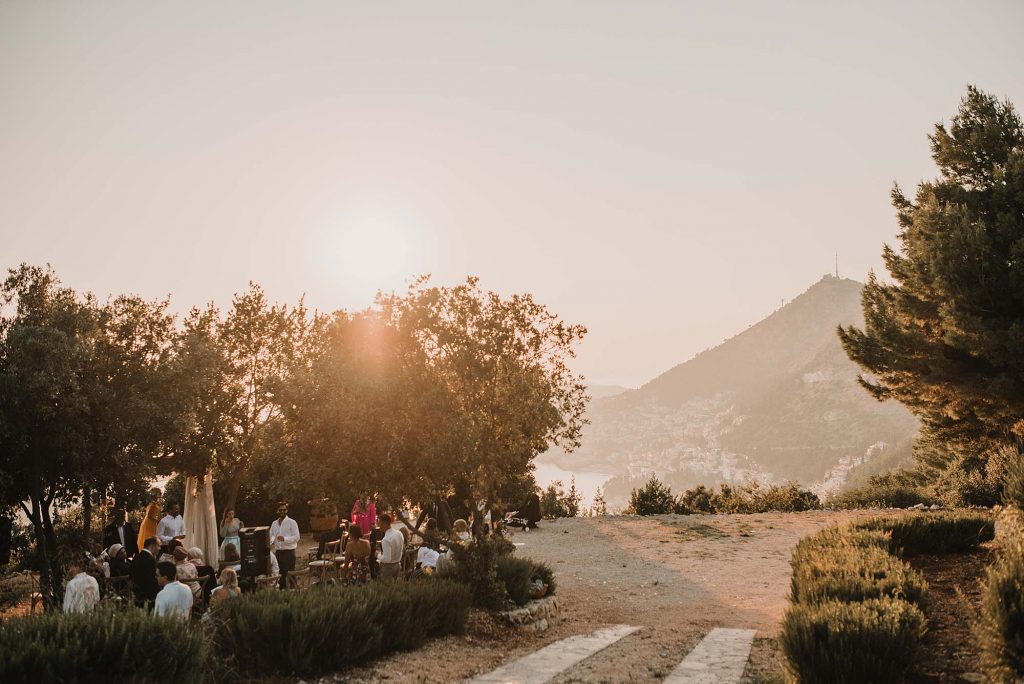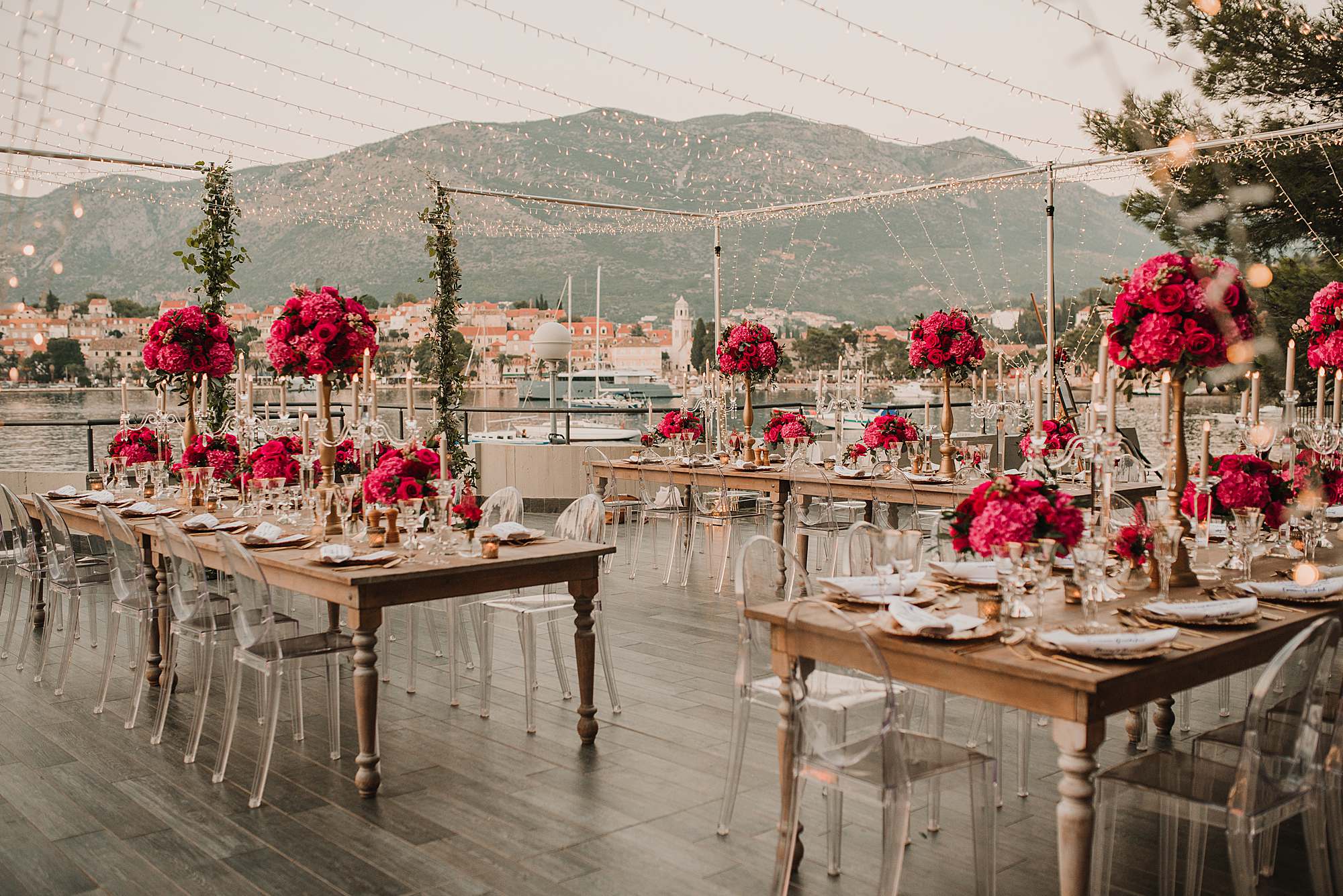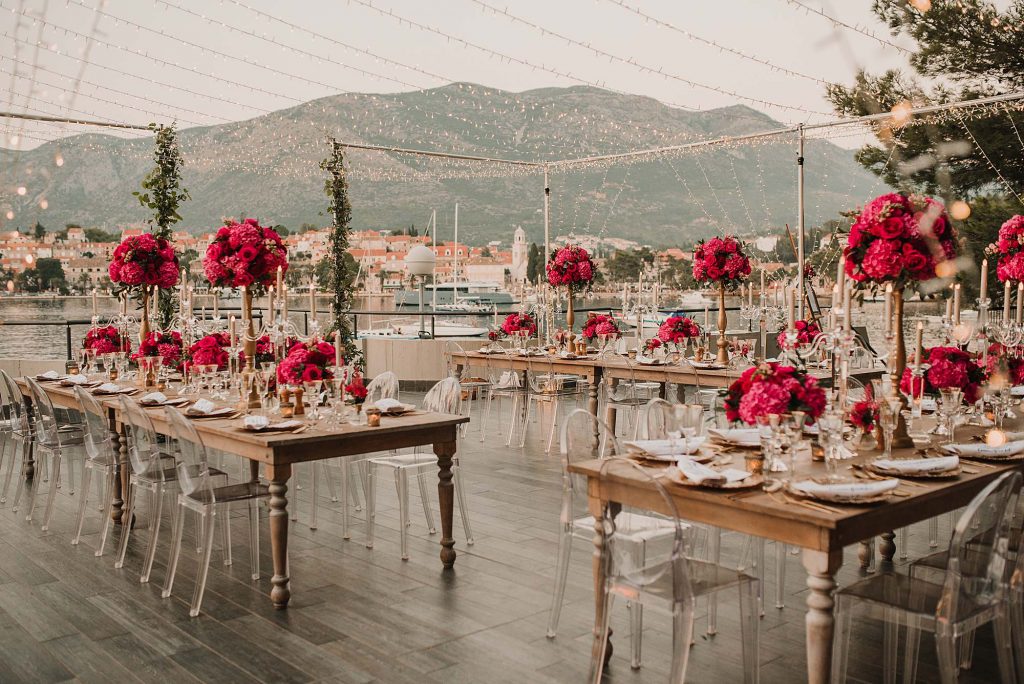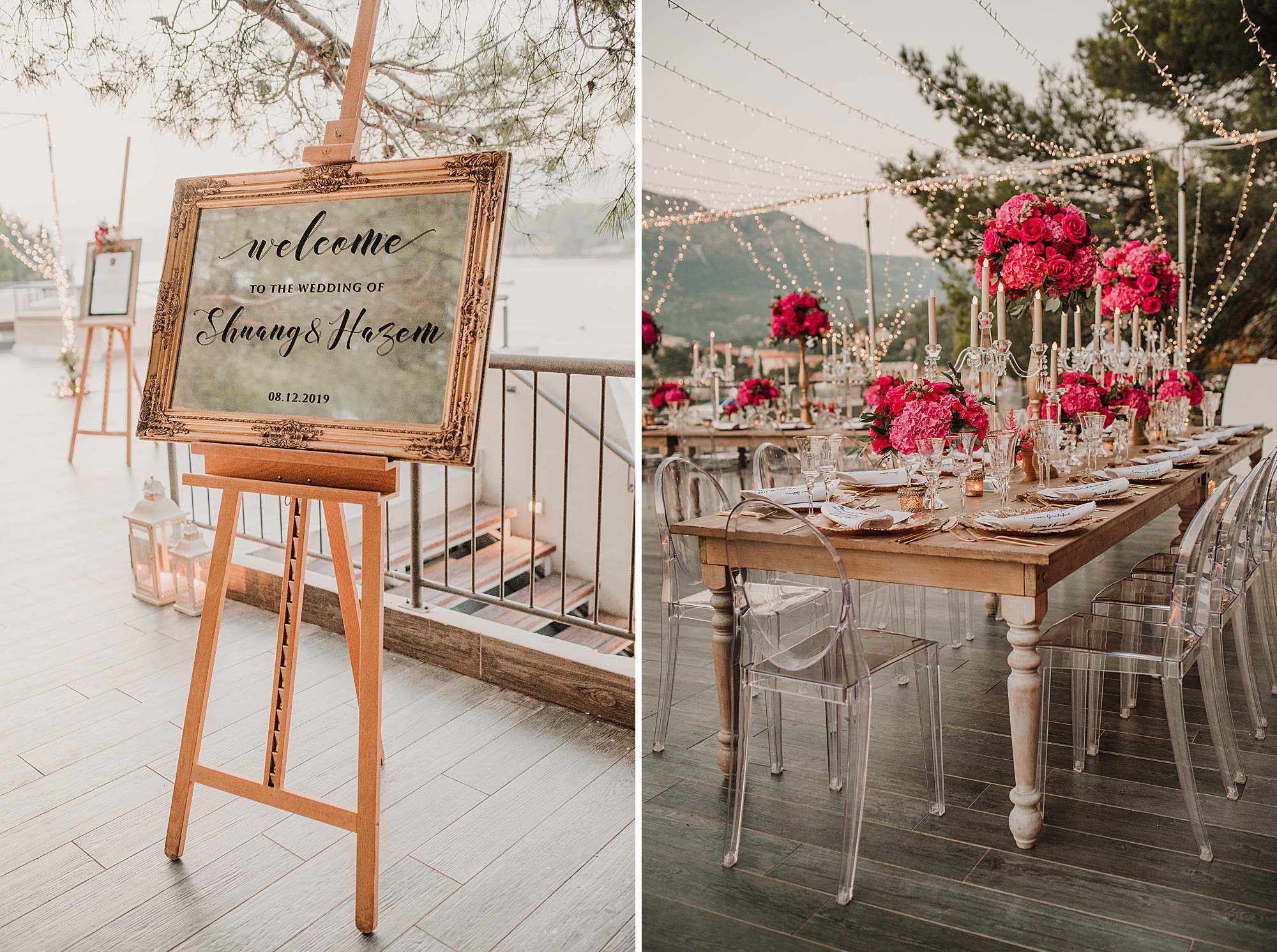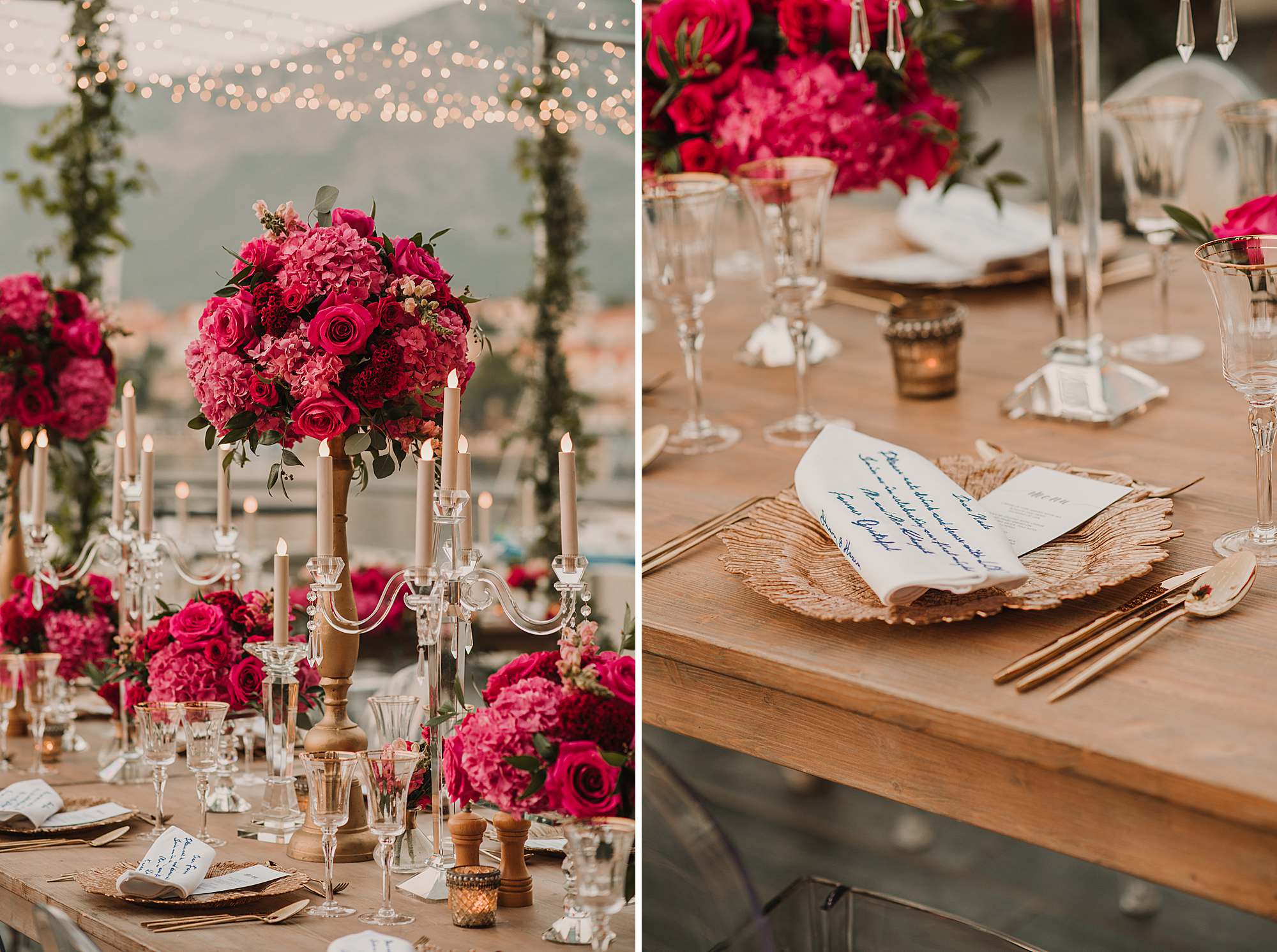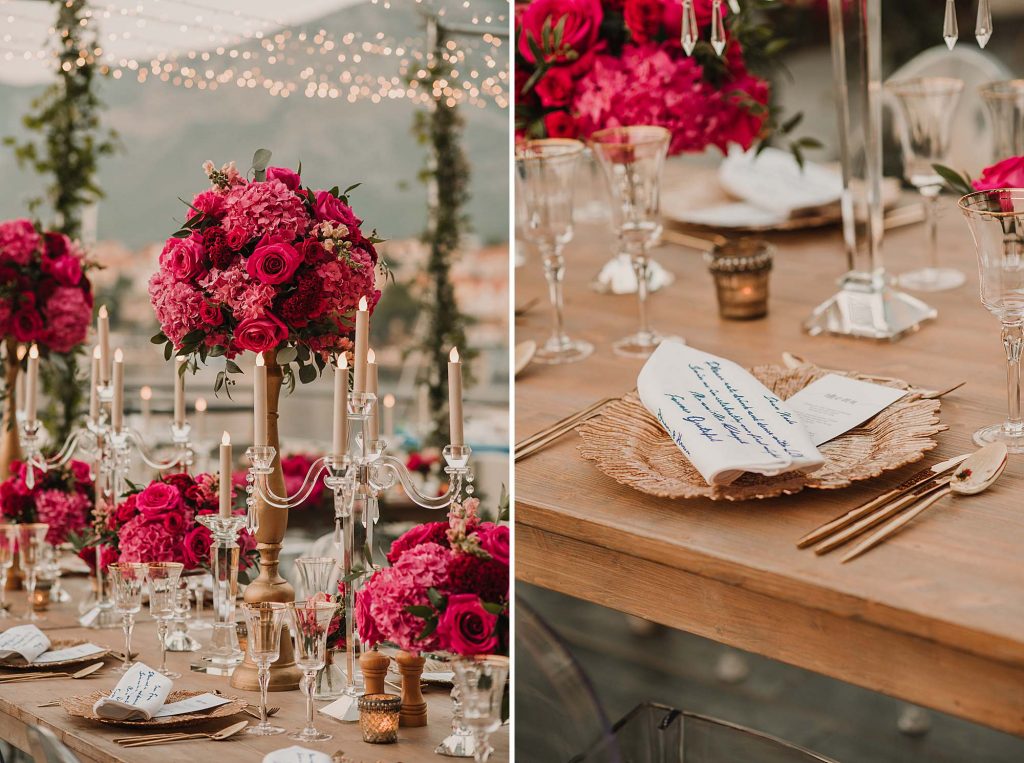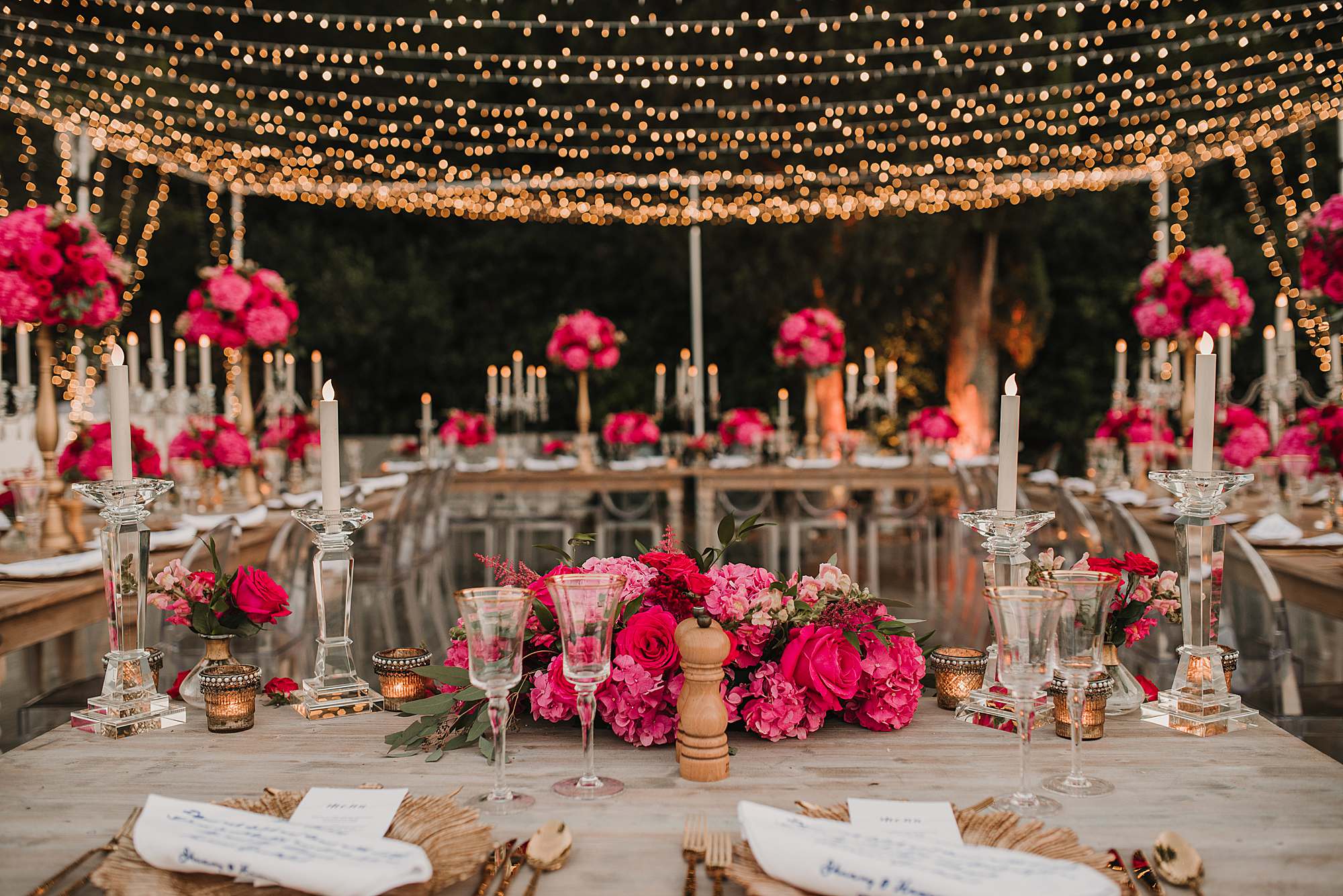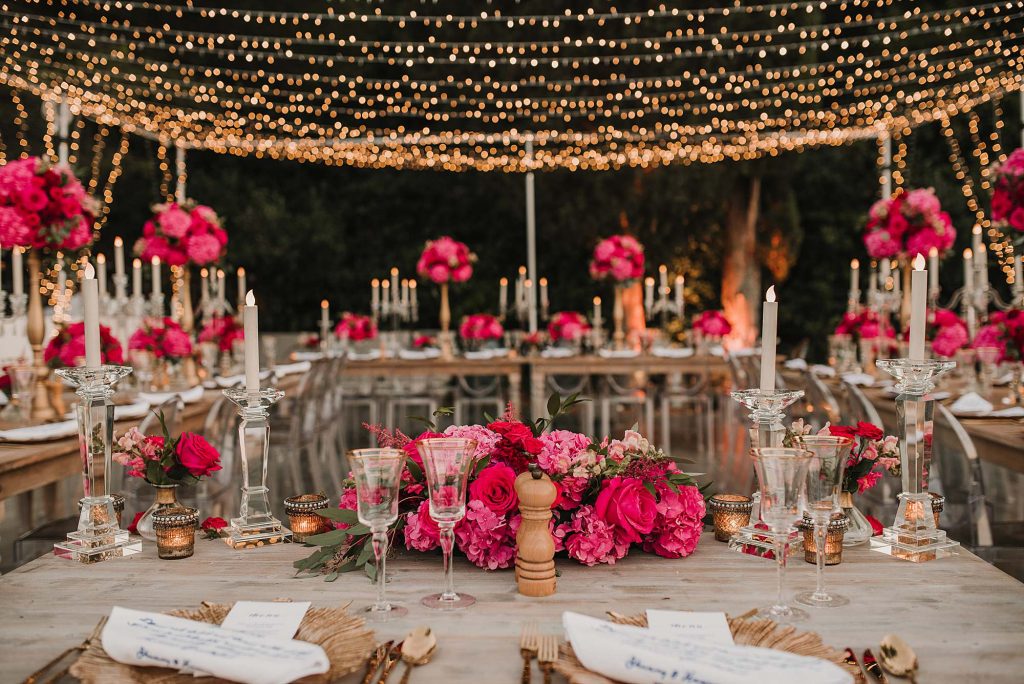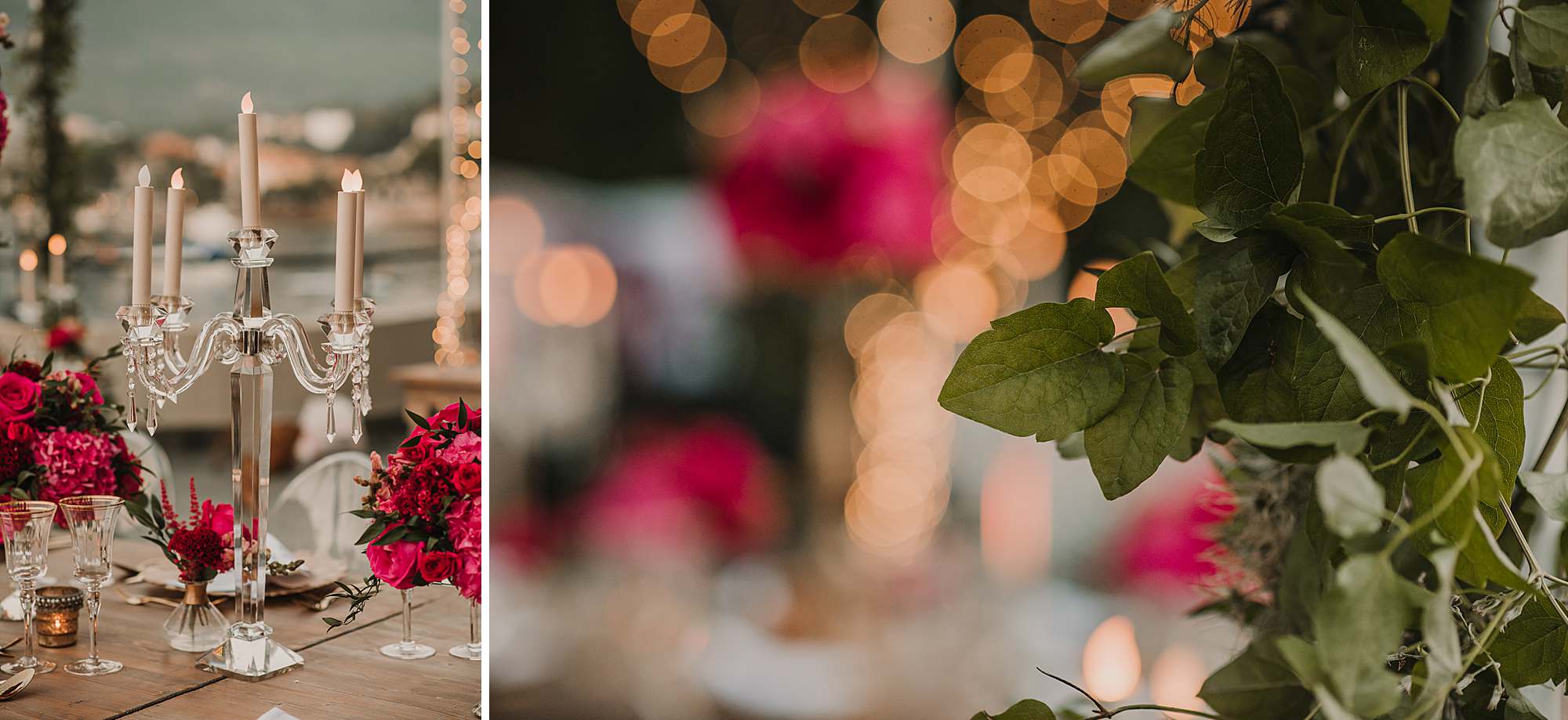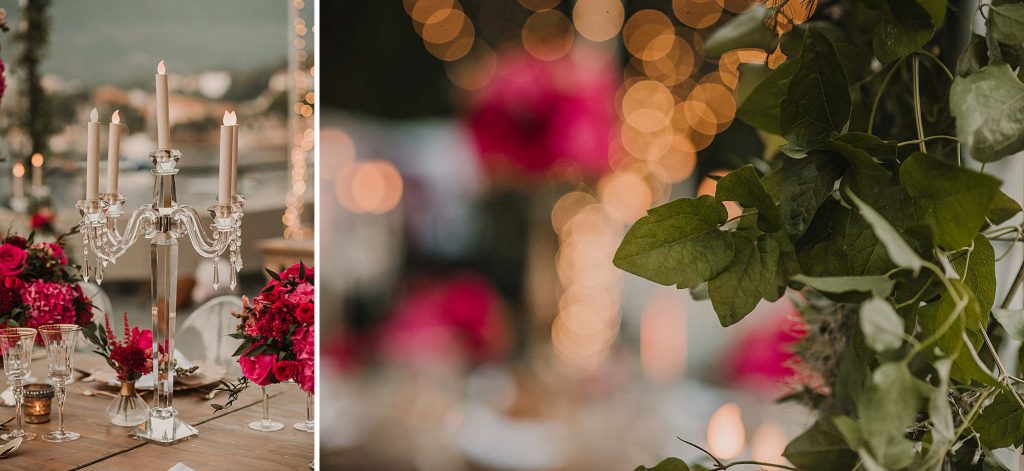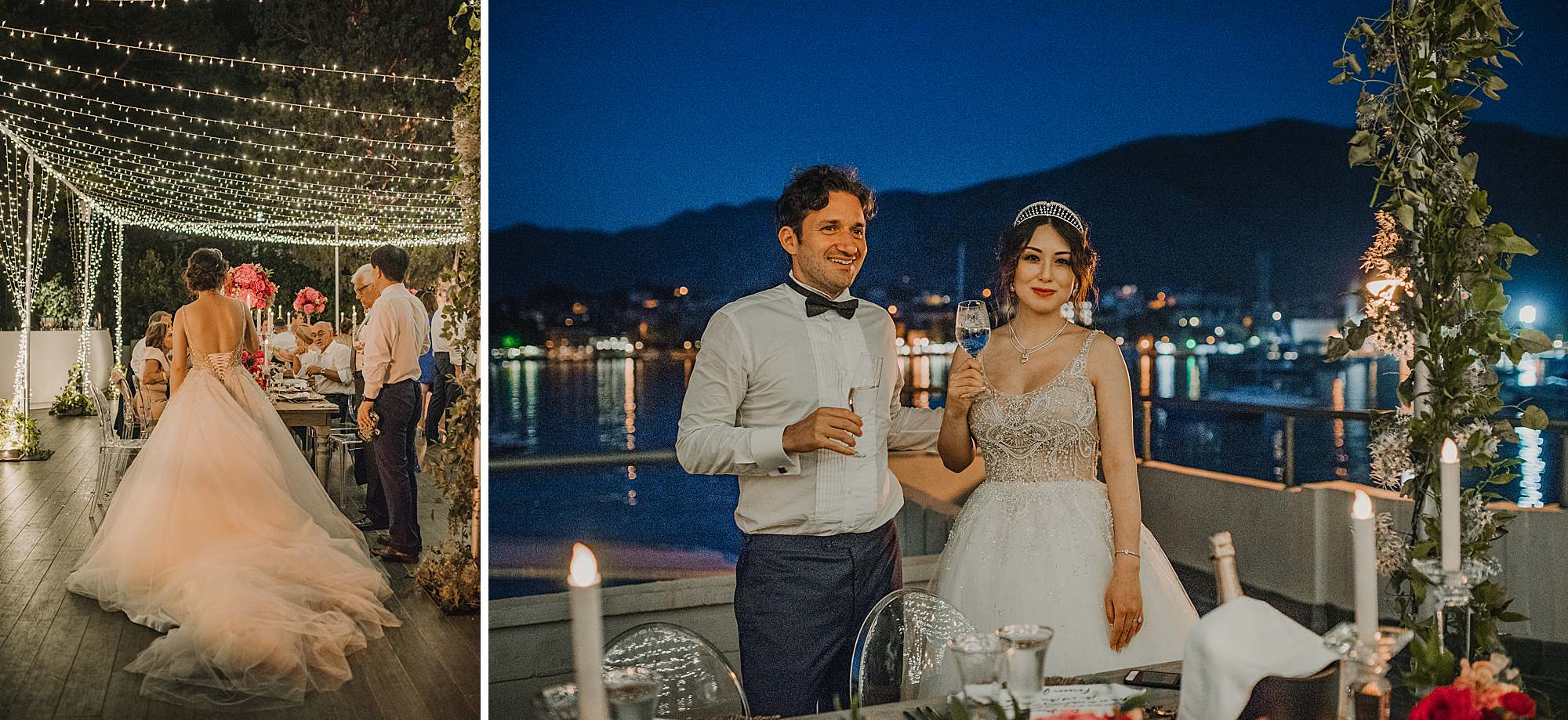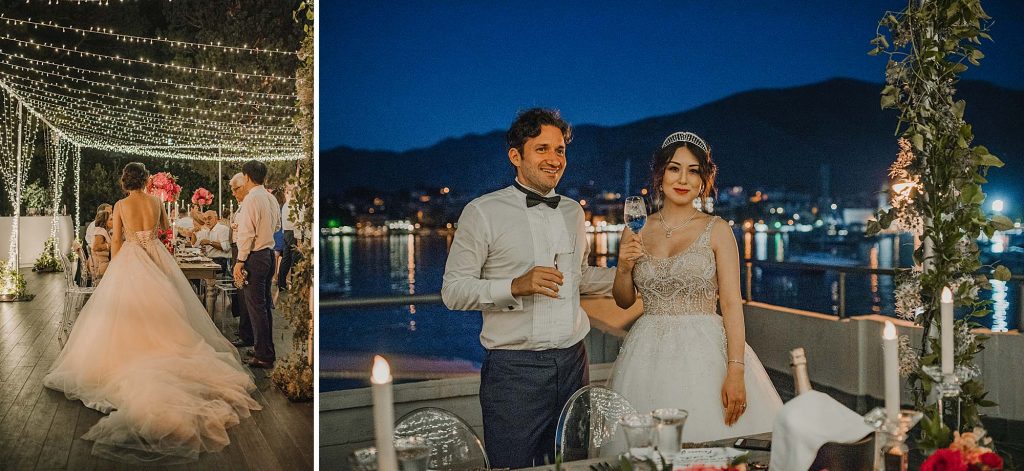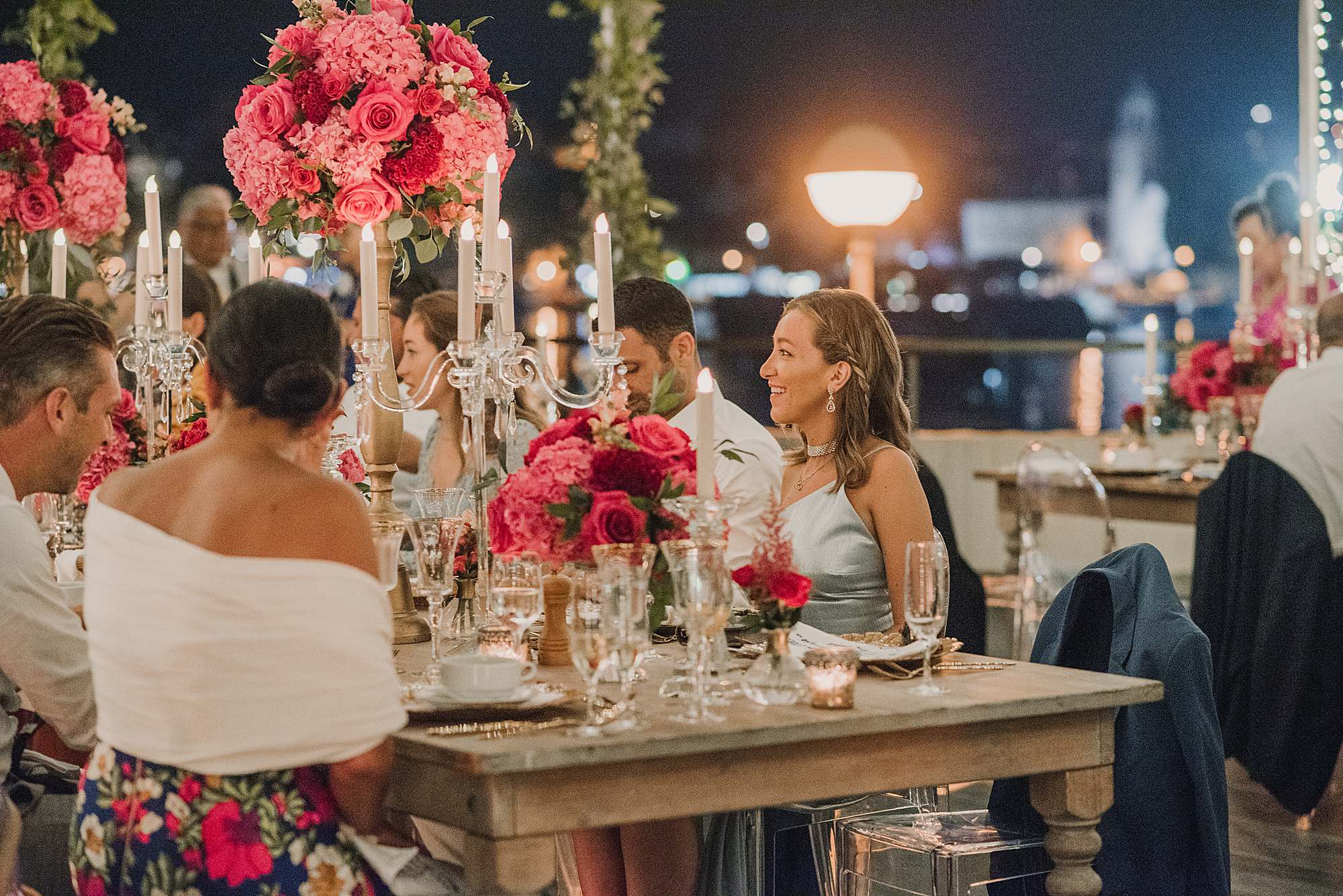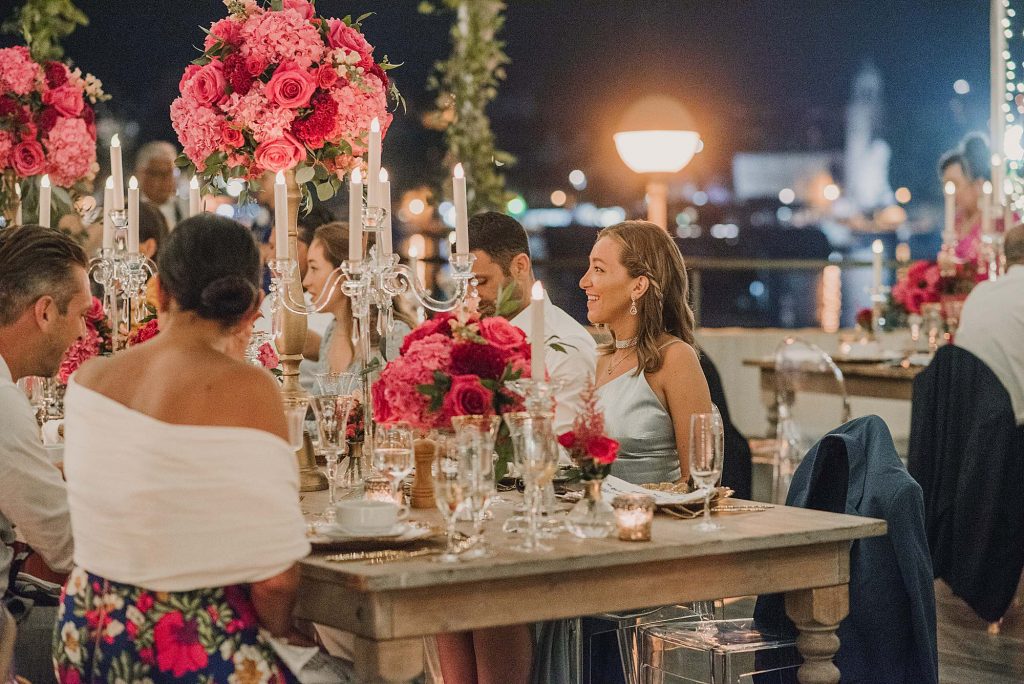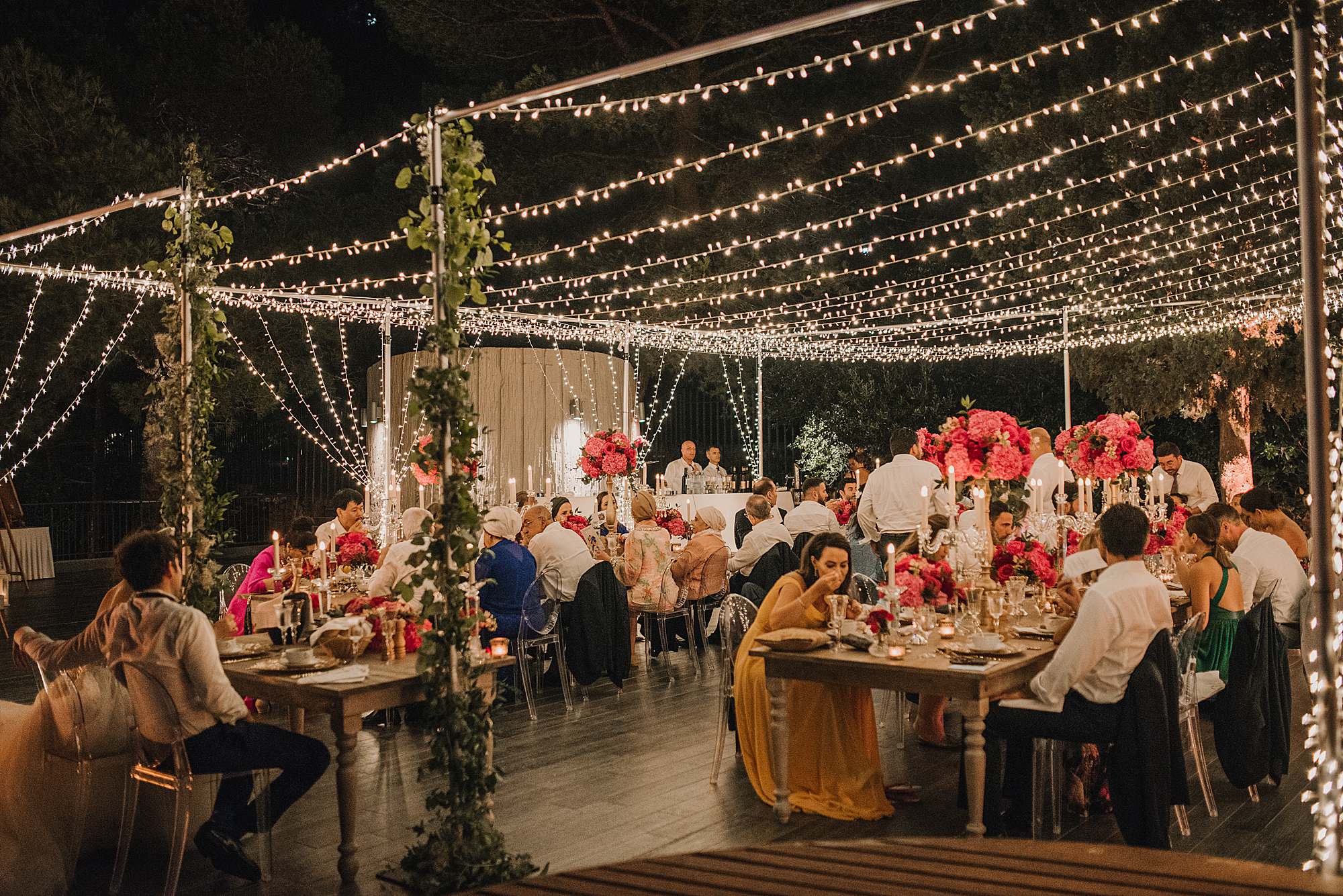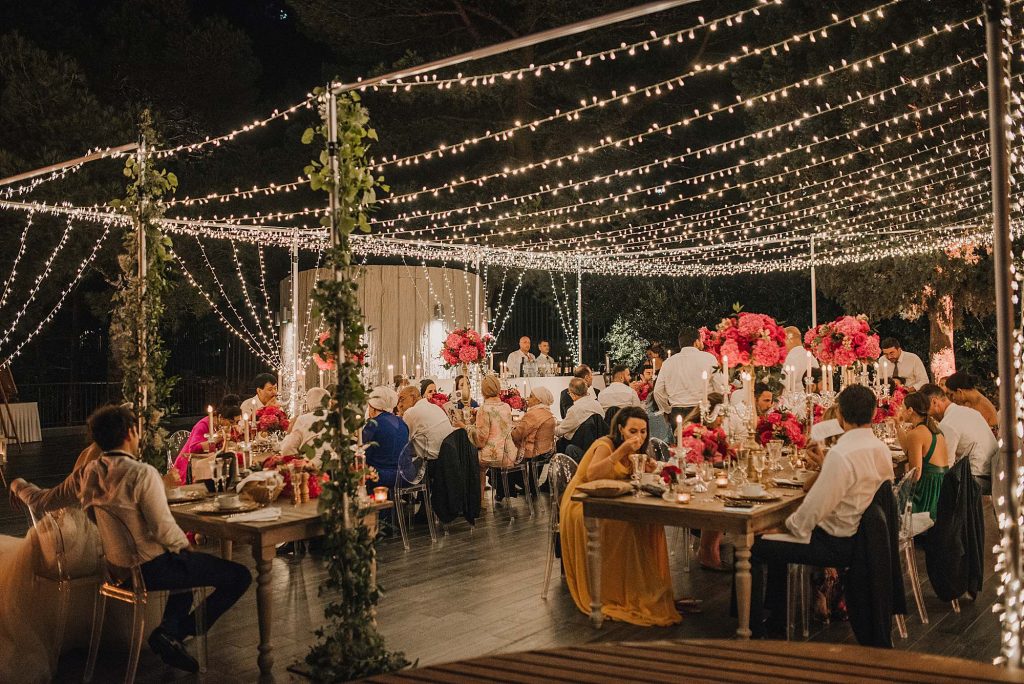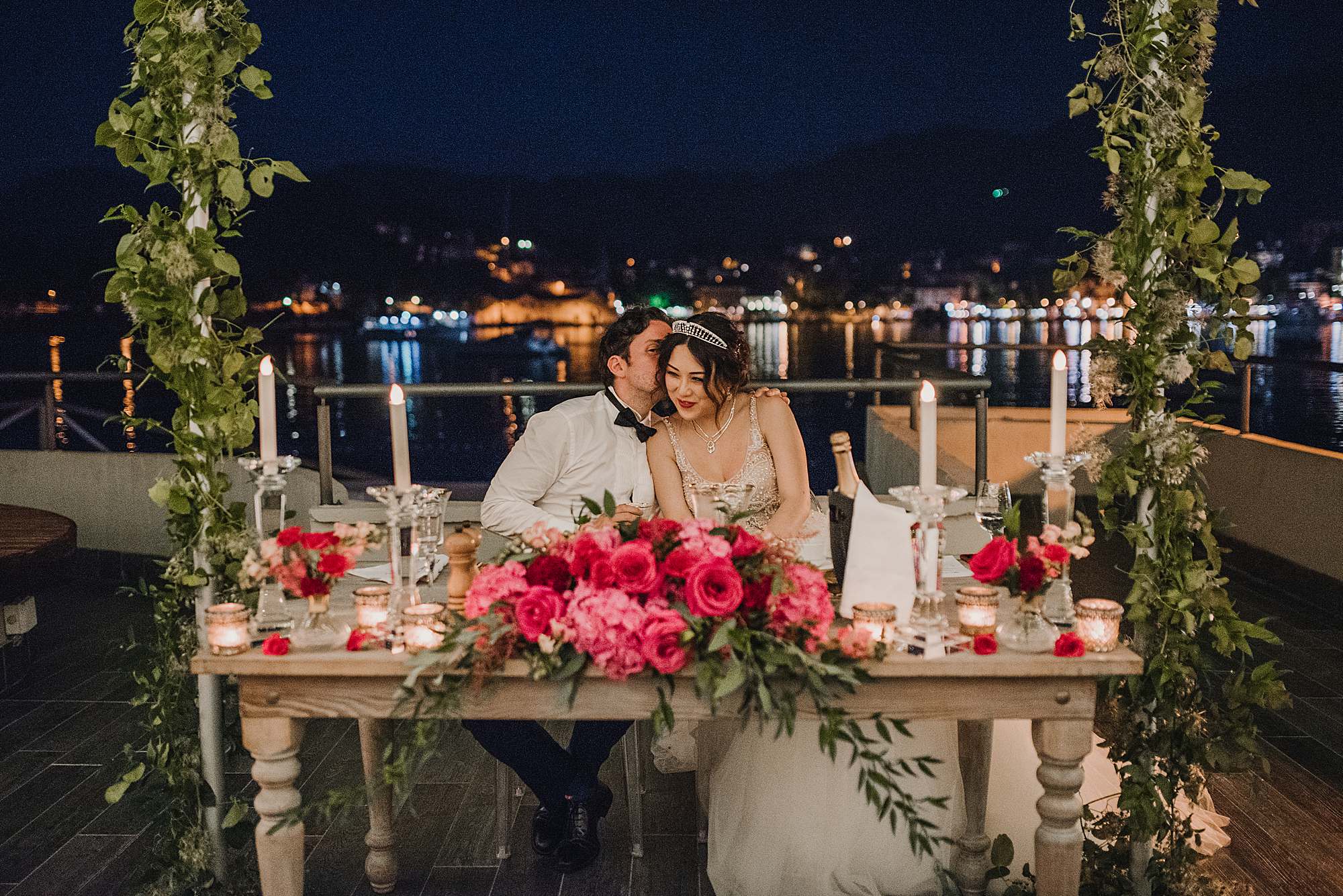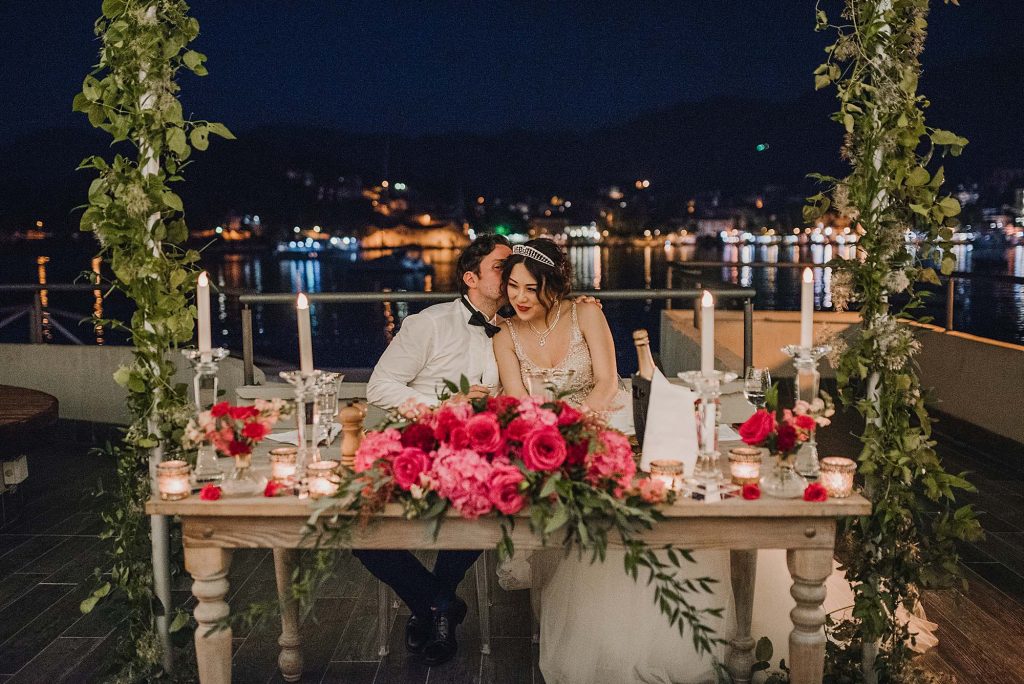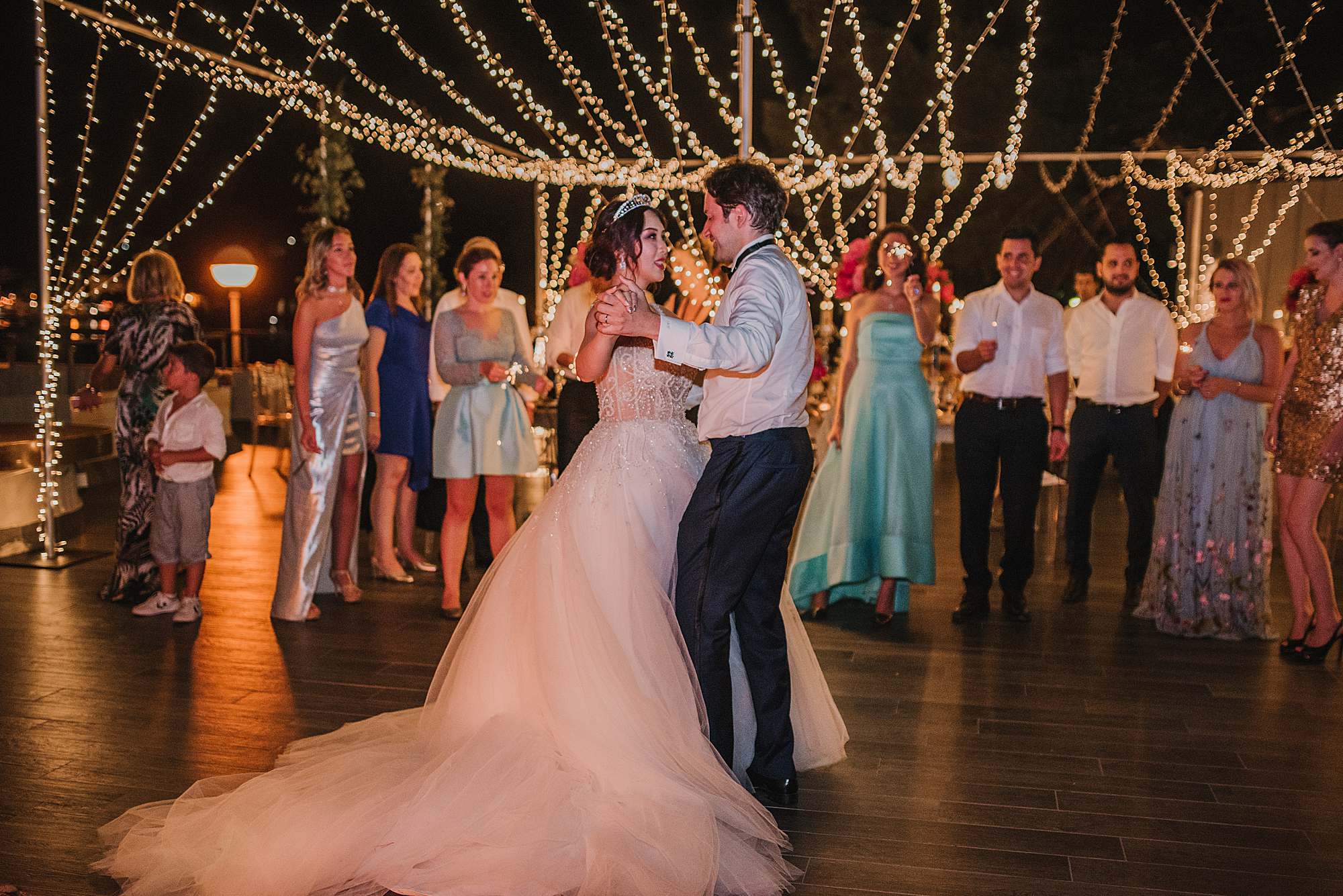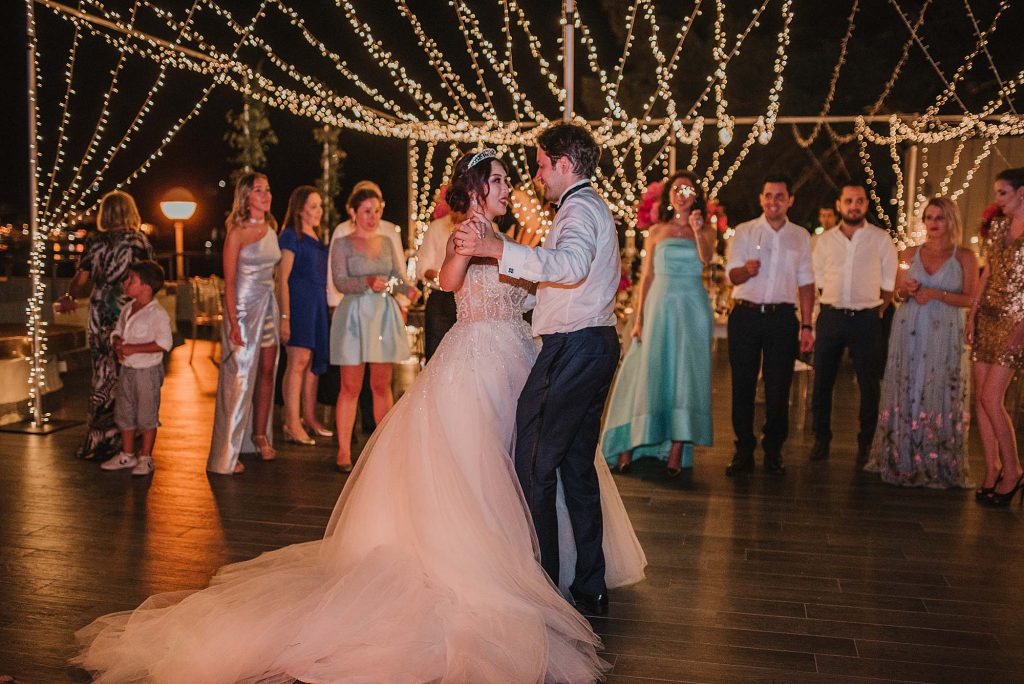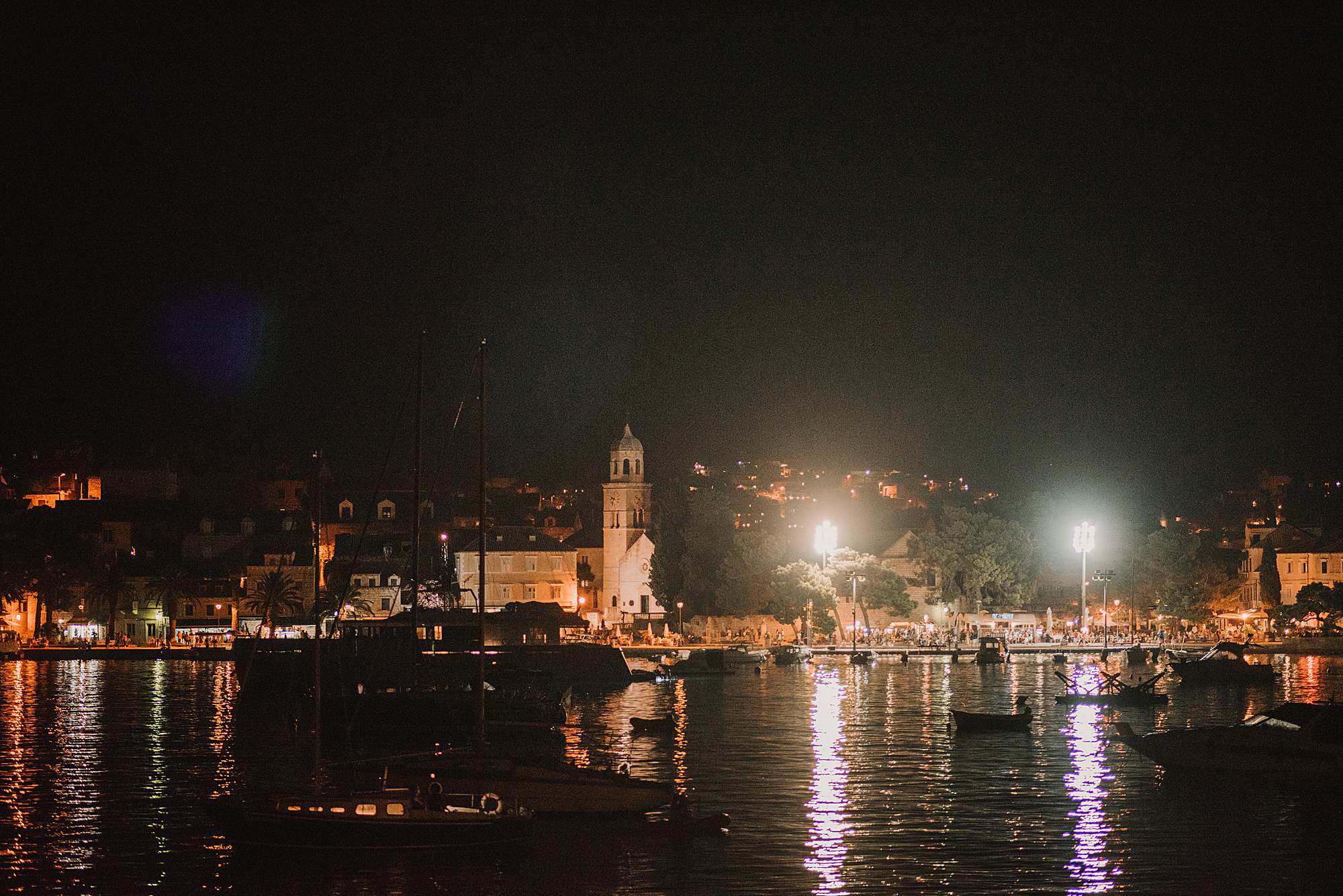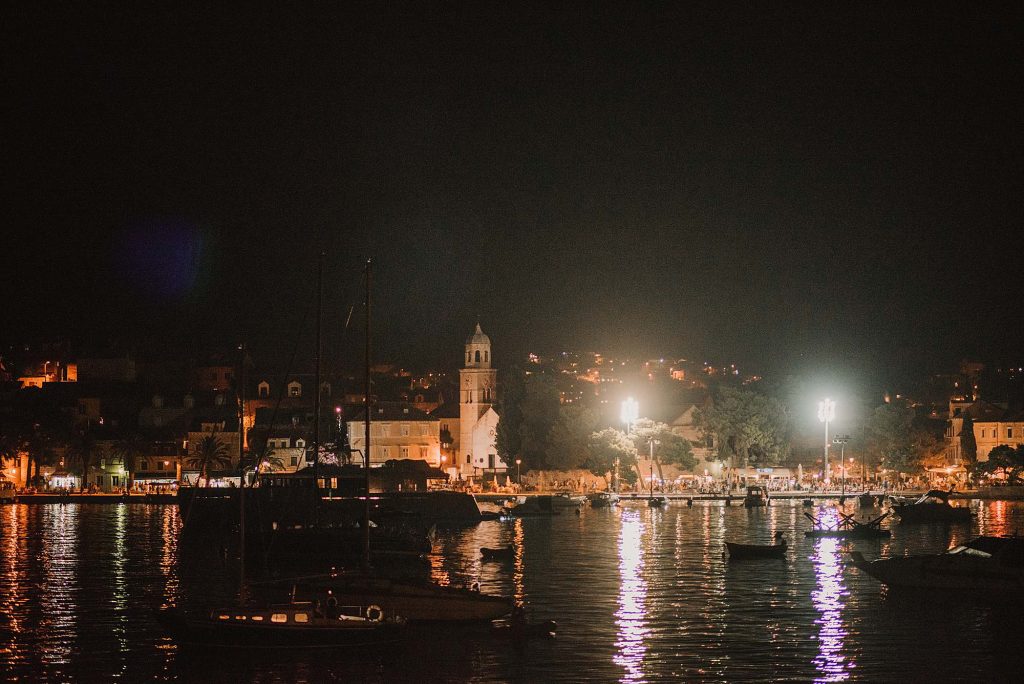 As always, working in the south of Croatia is a special experience for every photographer. Mediterranean climate, delicious food and sea views is everything you need for a perfect luxury wedding in Dubrovnik. Since we live in the continental part of Croatia, we are always glad when we return to the south and meet new people from all over the world. At this link you can see our other project on wedding in Dubrovnik.
Wedding planning: Dubrovnik wedding planner