Prague wedding photographer
This is a story about simple couple living in Prague
We were so lucky to had an opportunity to witness their love story in this picturesque city.
We visit them for their pre-wedding photo shoot. Few months later they had beautiful rustic wedding in region of North Croatia, where bride's from. The venue of the wedding was cute little castle Terbotz surrounded with vineyards and famous for domestic food specialties.
T & N

"One chapter ends, another starts. Last day of final semester, students party. One tram stop set us on journey through all those little moments that filled our lives with joy and happiness. A road took us to the beautiful city of Prague, where we lived together for the last couple of years. Being away from the people which made a mark in our lives made connection between us stronger and the moment when we decided to take our relationship a step further came naturally by itself. We picked up the date of our wedding almost instantly. After a year of quite hectic preparations the day came when our dearest friends and families gathered to celebrate our commitment to each other. Our day was perfect. Surrounded by the mesmerizing nature, picturesque vineyard, blooming spring flowers. Everything has being encompassed by the rhythm of jazz music. 
Moreover, having a celebration in an old castle, we really felt like royalty. Simple, but charming decorations gave the ambient a little bit of that rustic touch and perfectly reflected our personalities. Seeing our guests enjoying every moment, we knew that we succeeded in creating an atmosphere filled with laughter and fun. It was exactly like we promised in our wedding invitations: "Beautiful bride, handsome groom, booze, food & bad dance moves." As the celebration went further into the night we started to feel again like two students from the beginning of this story-in love, with no worries and ready for the new chapter of our lives."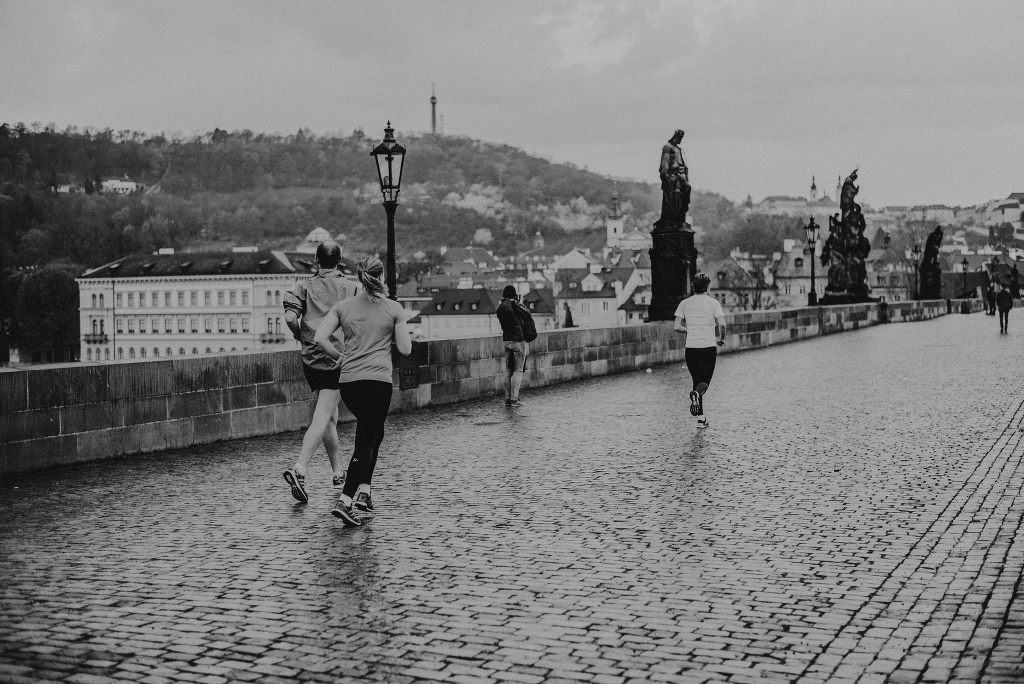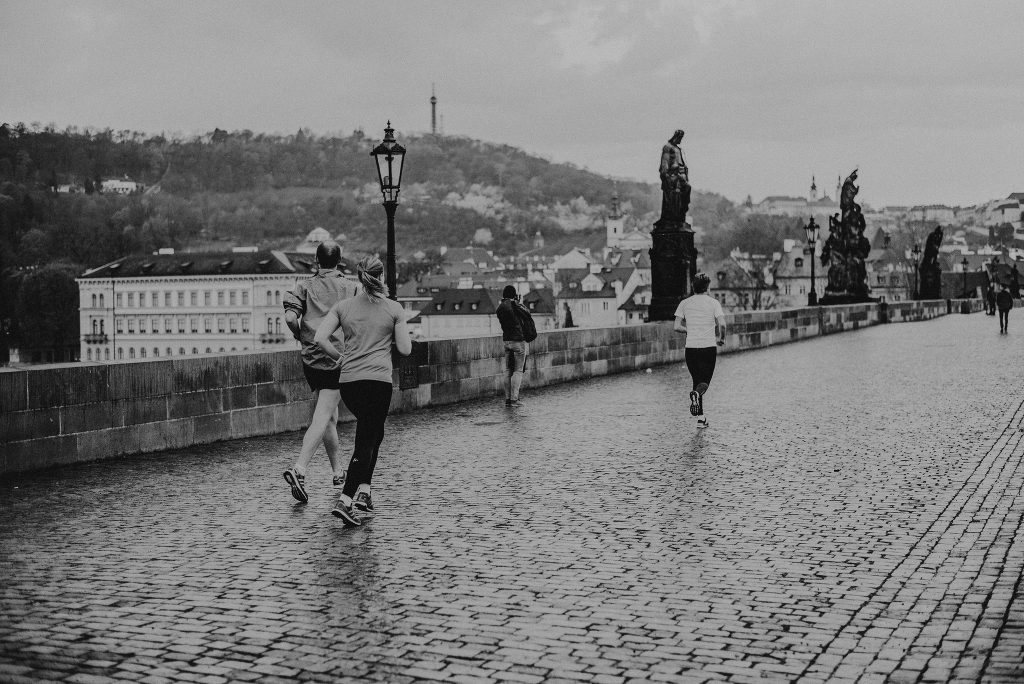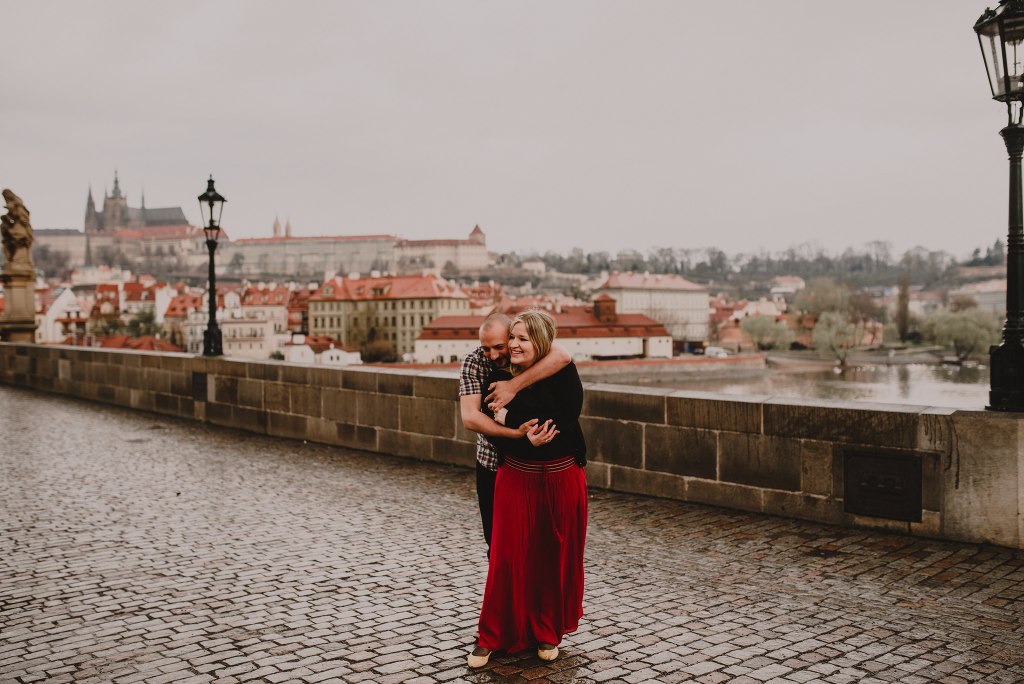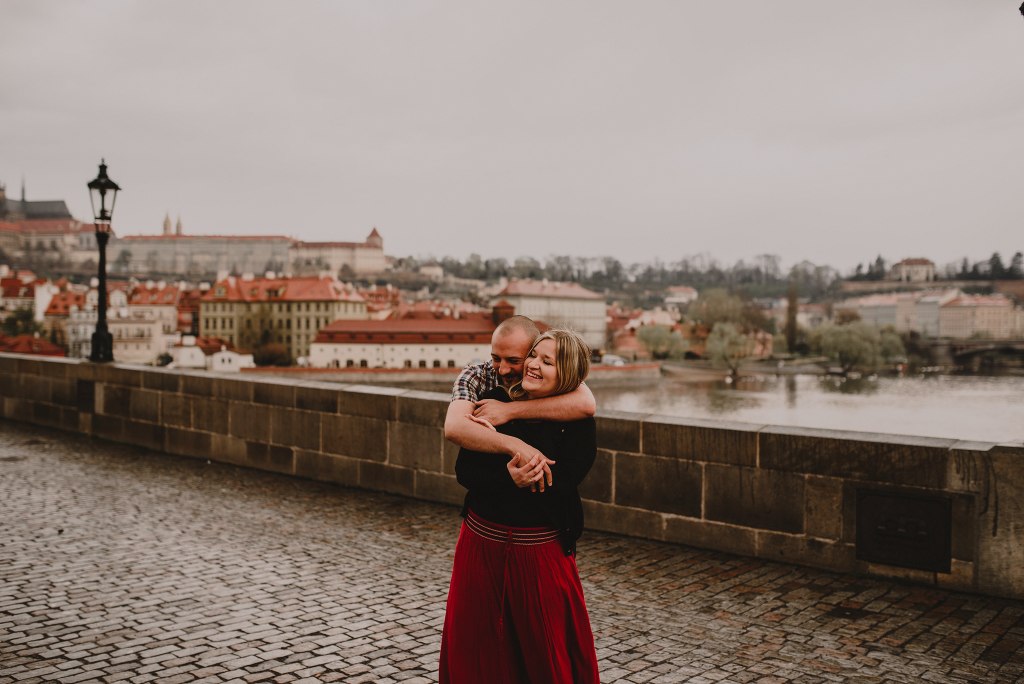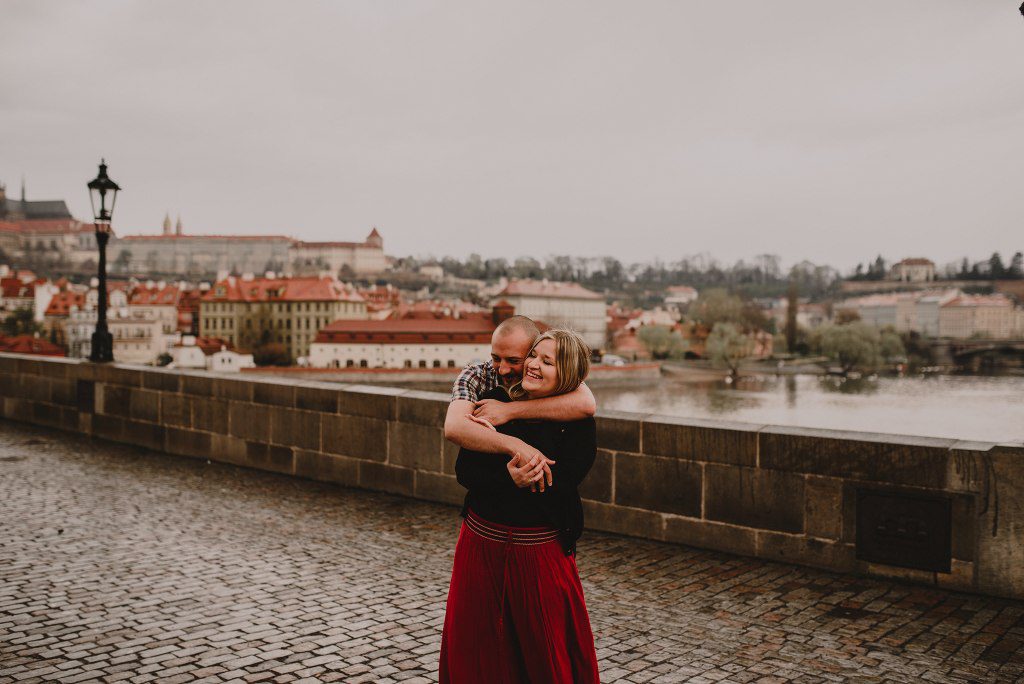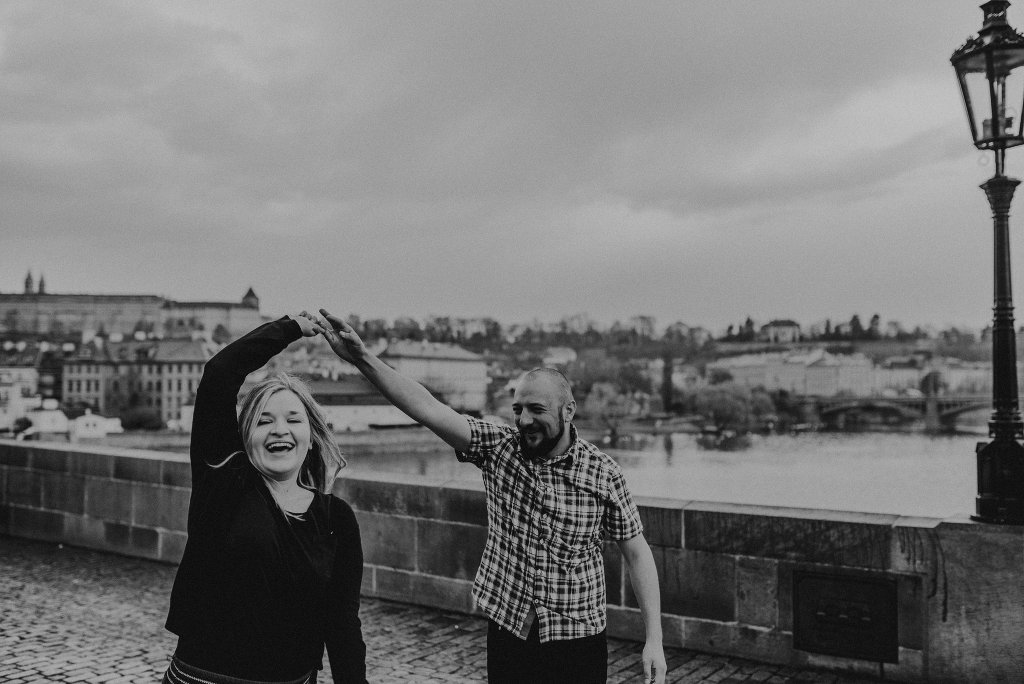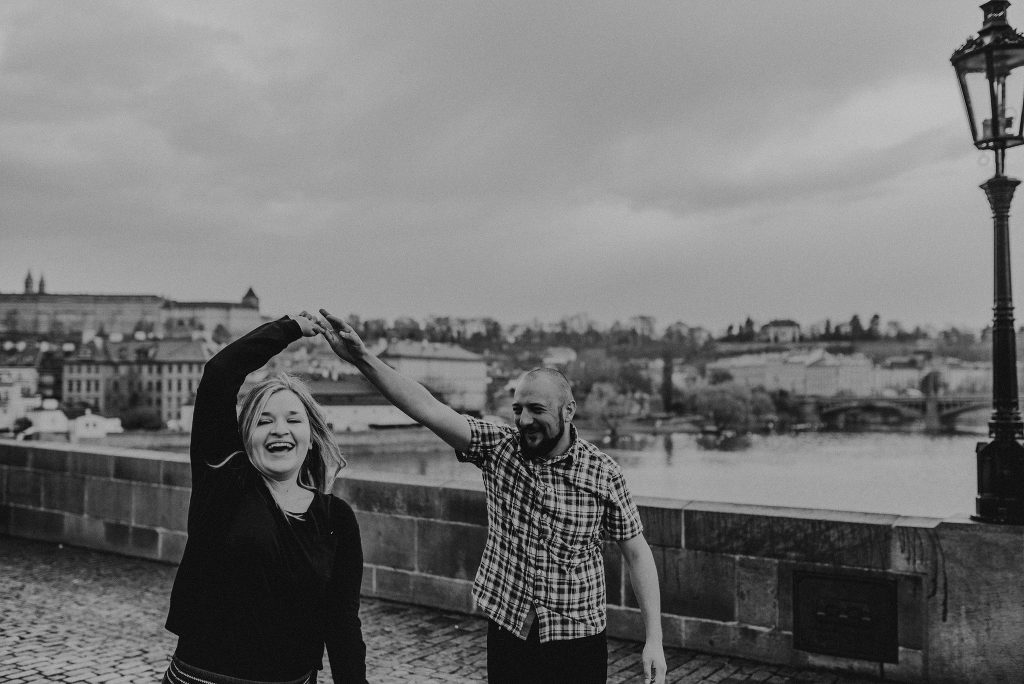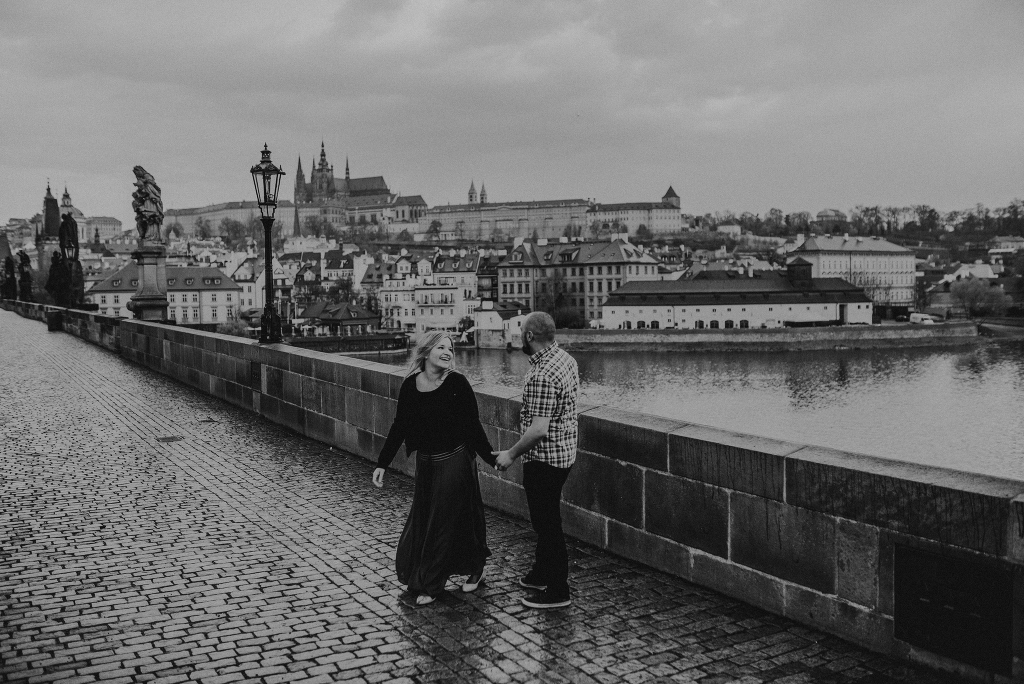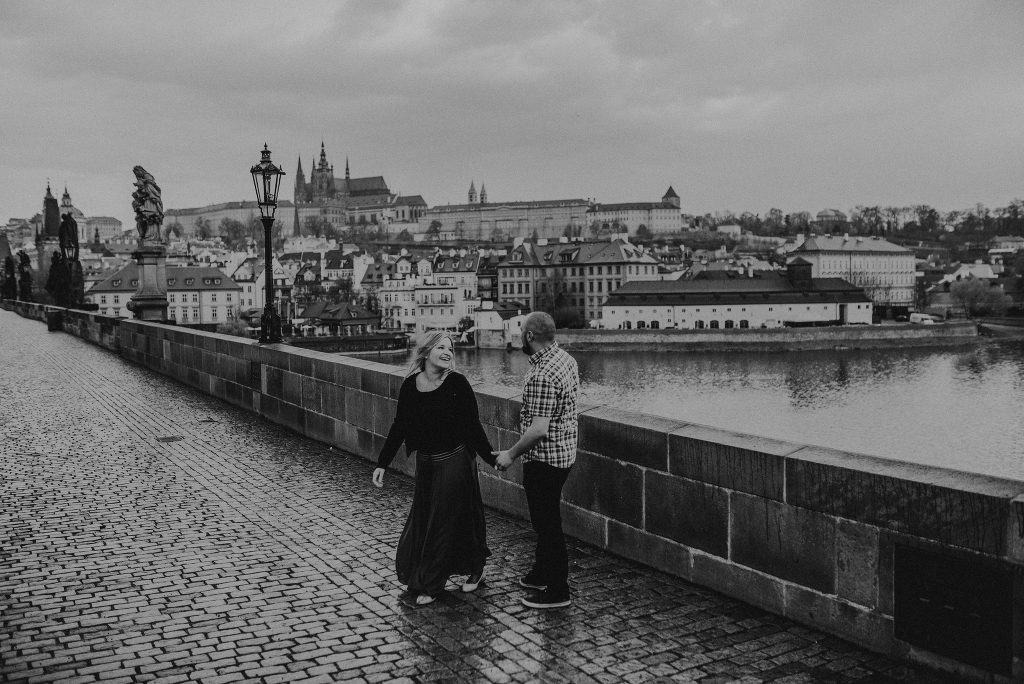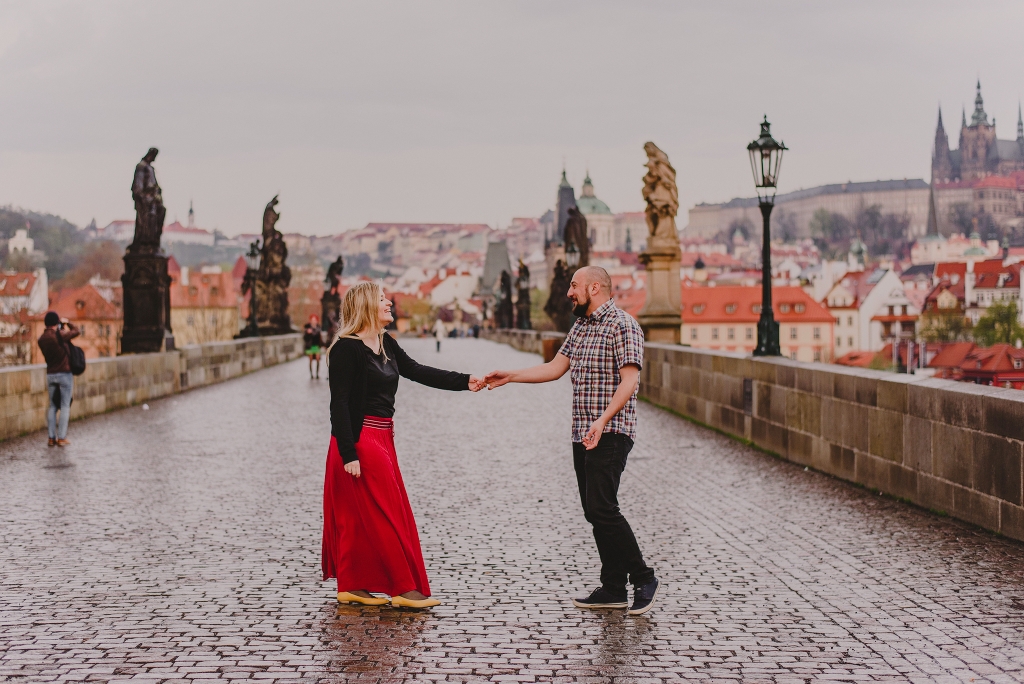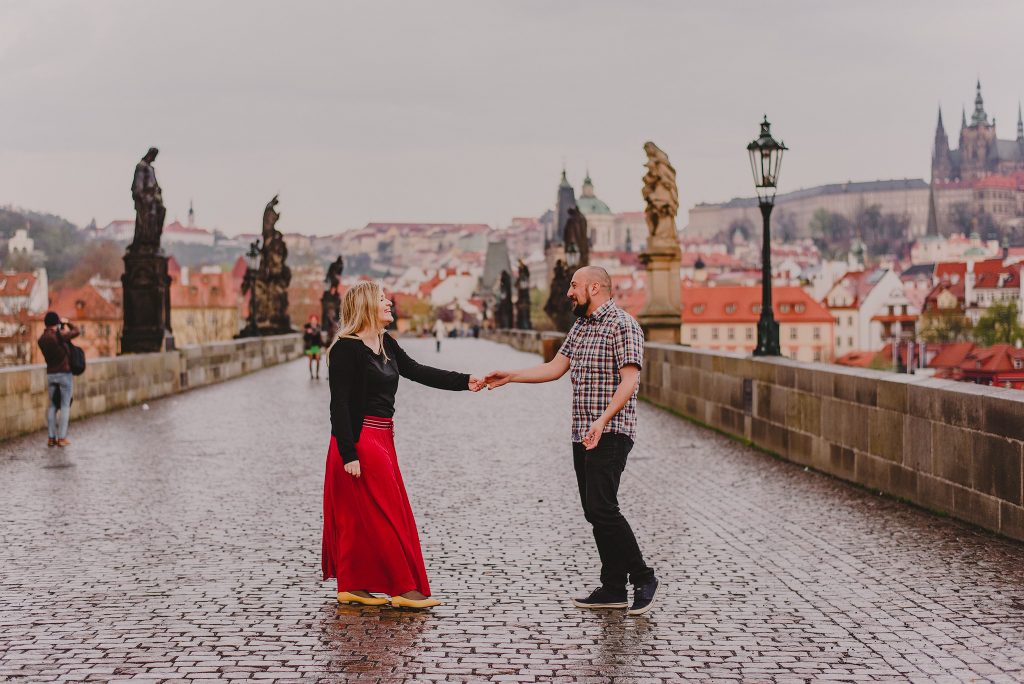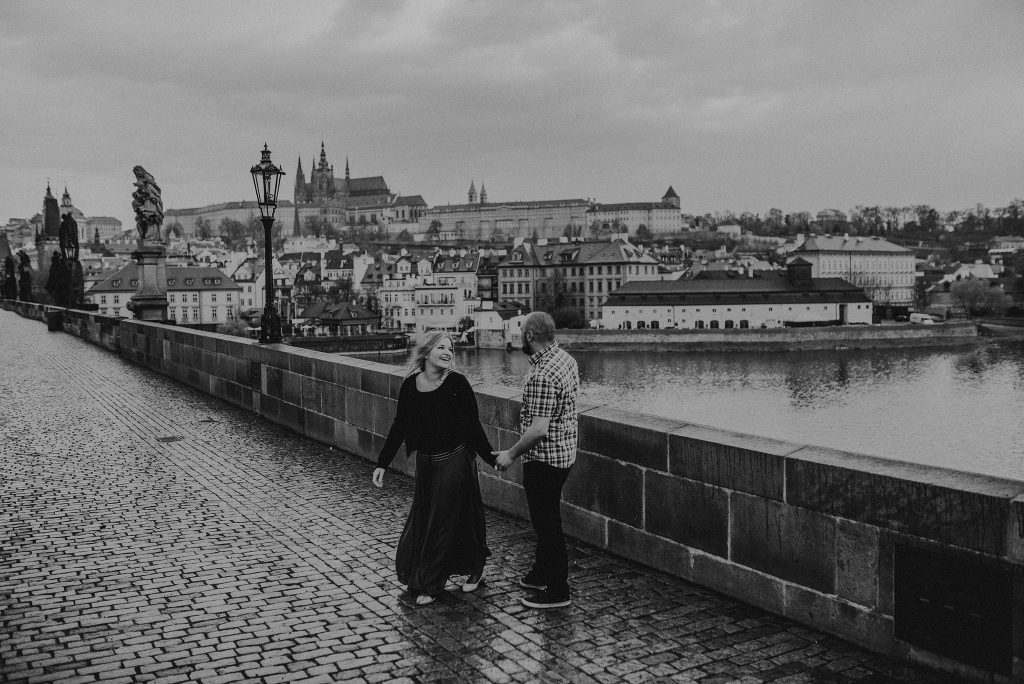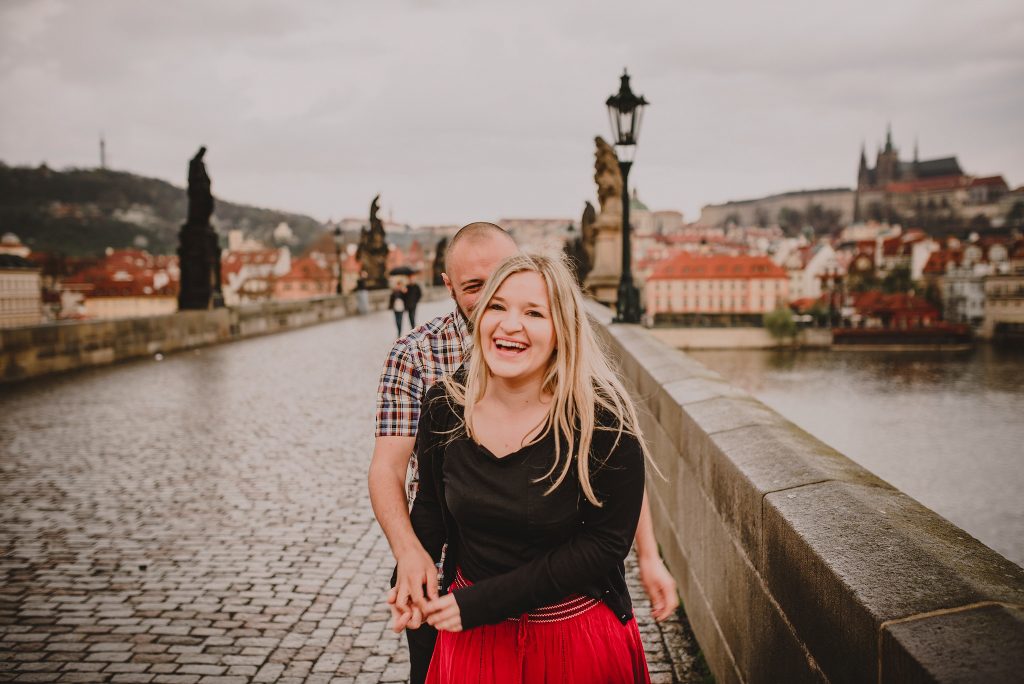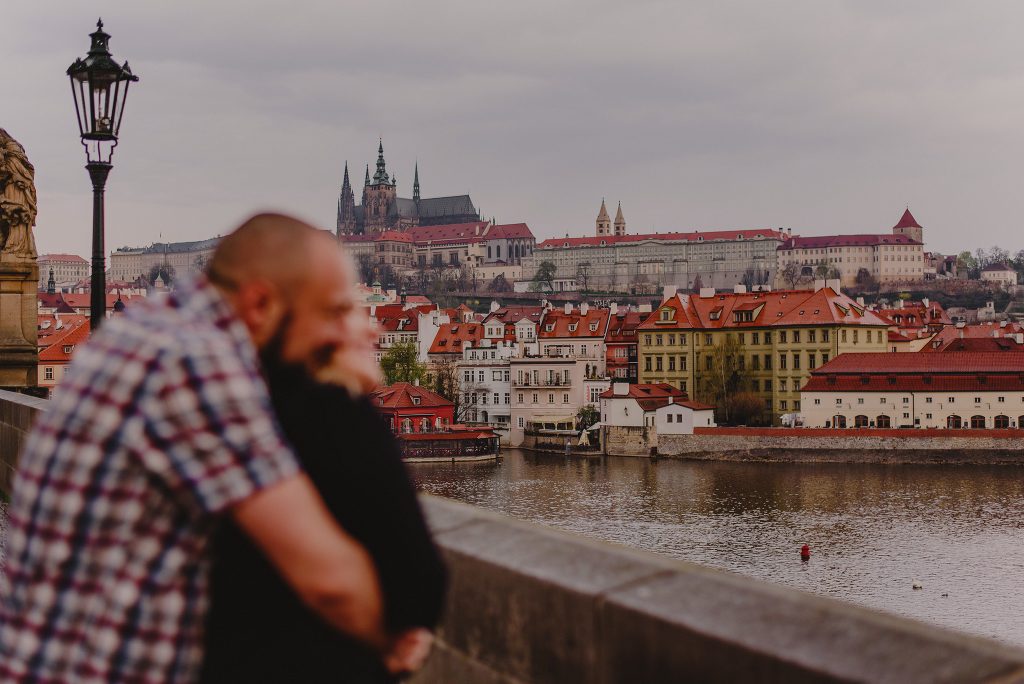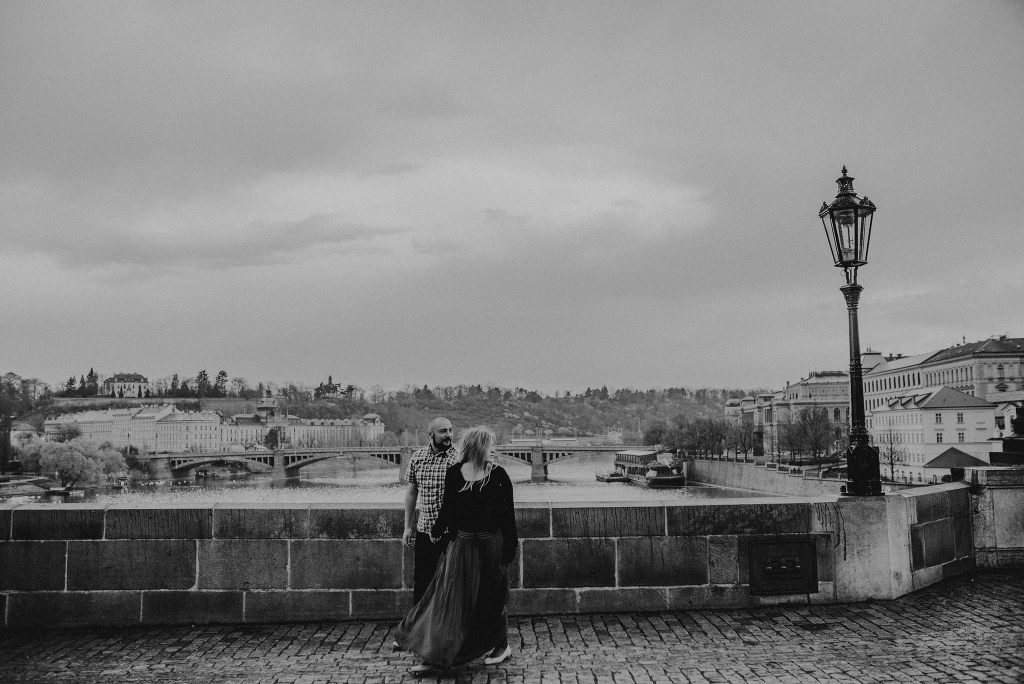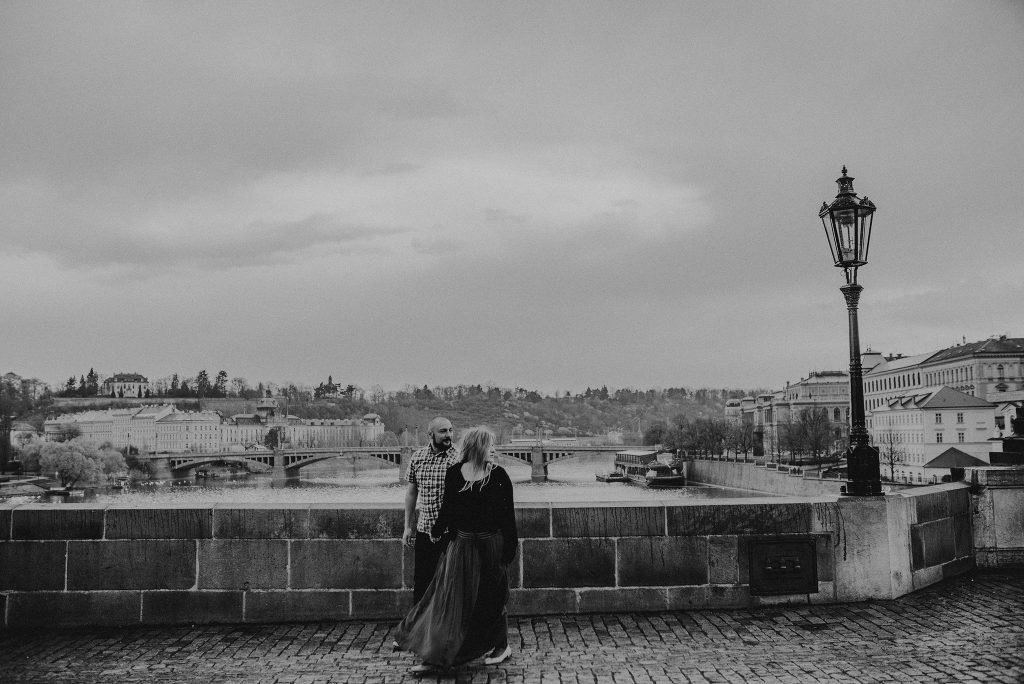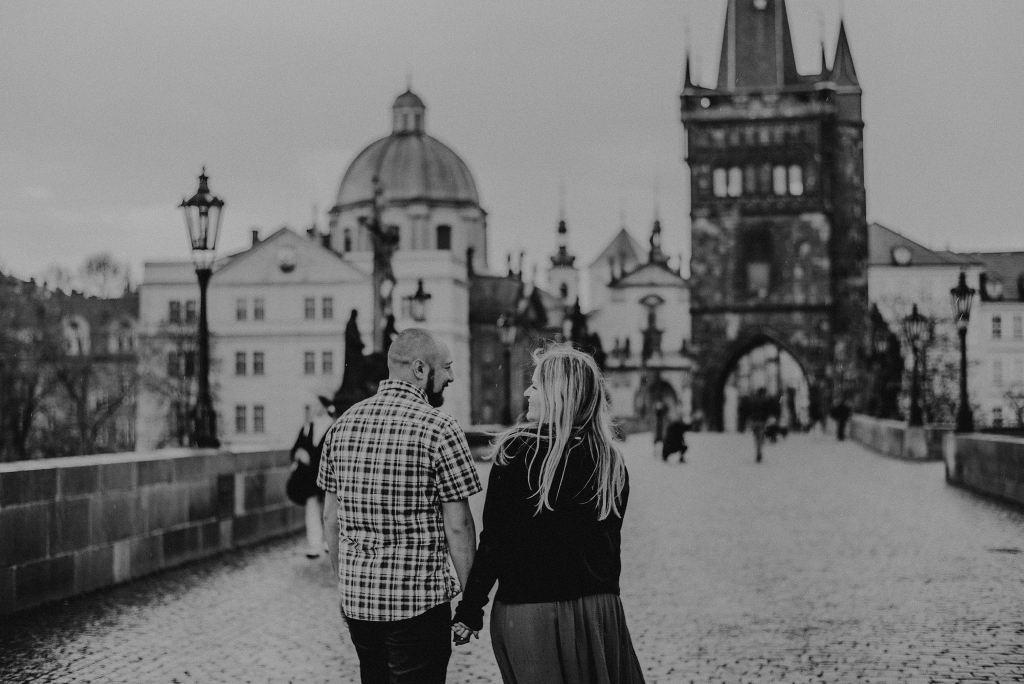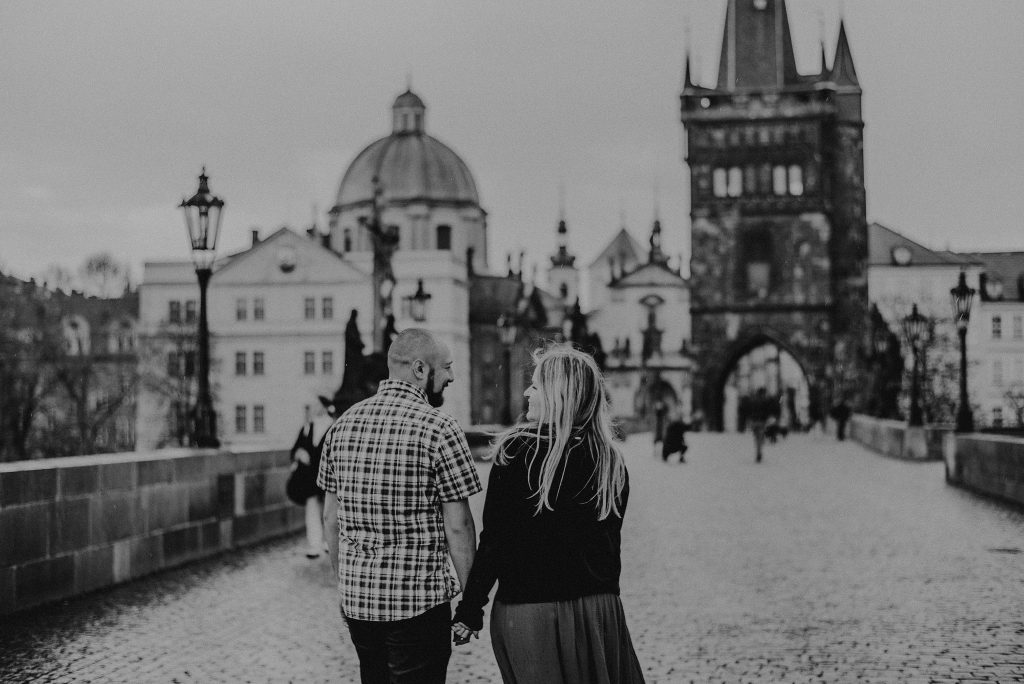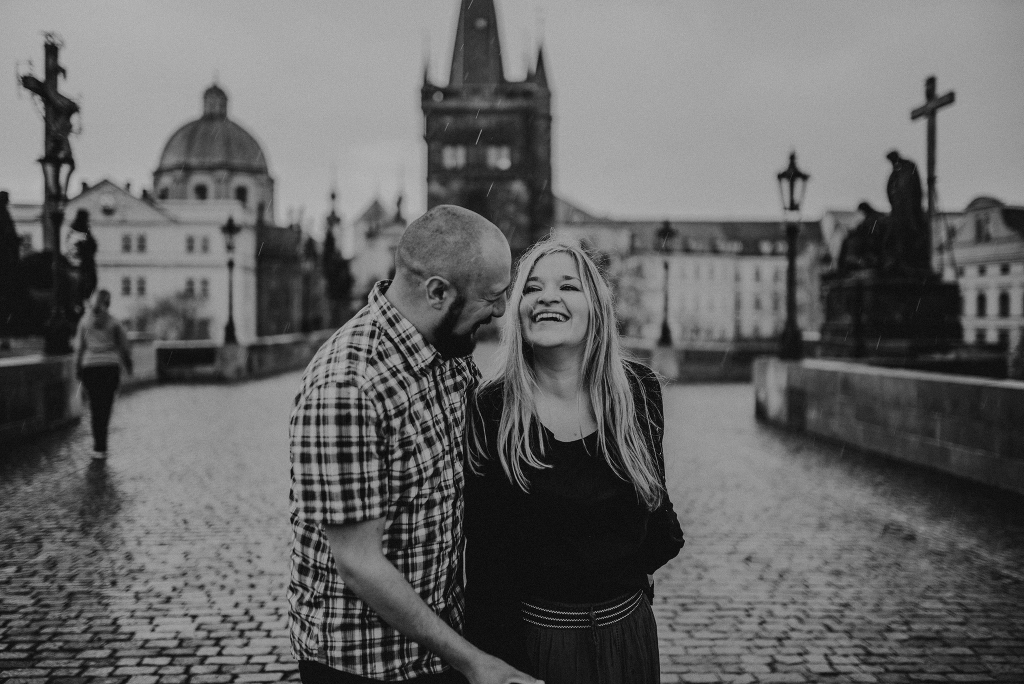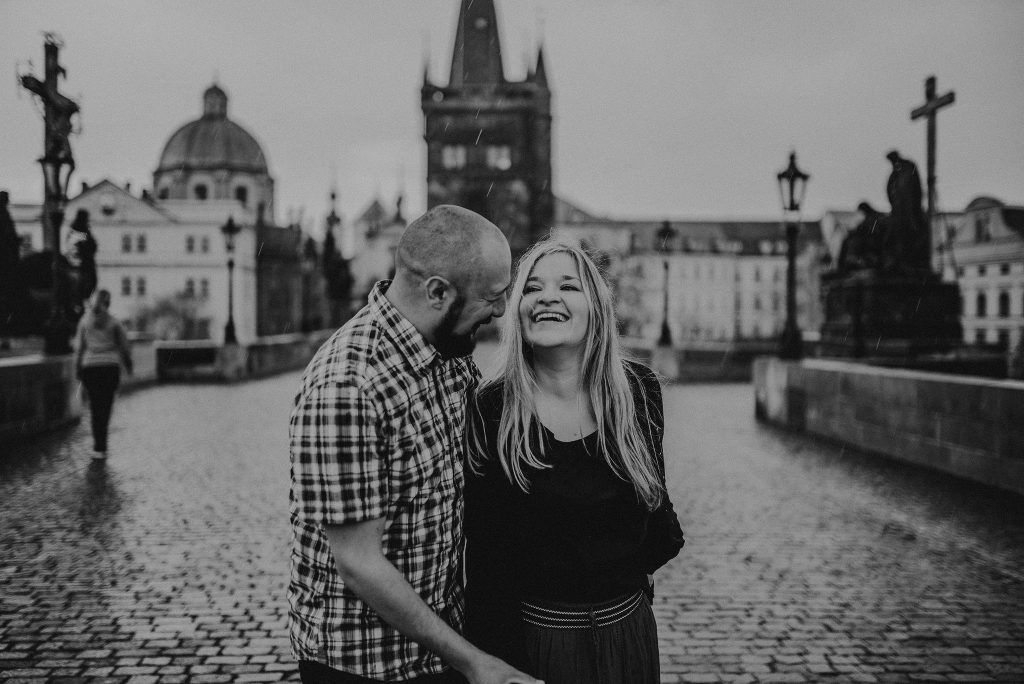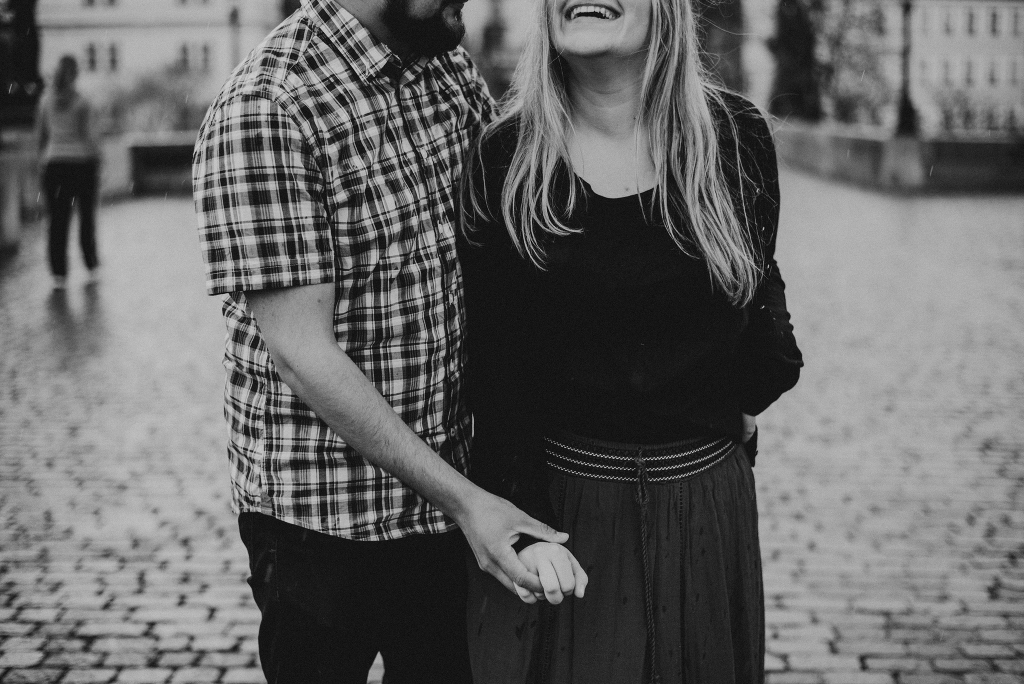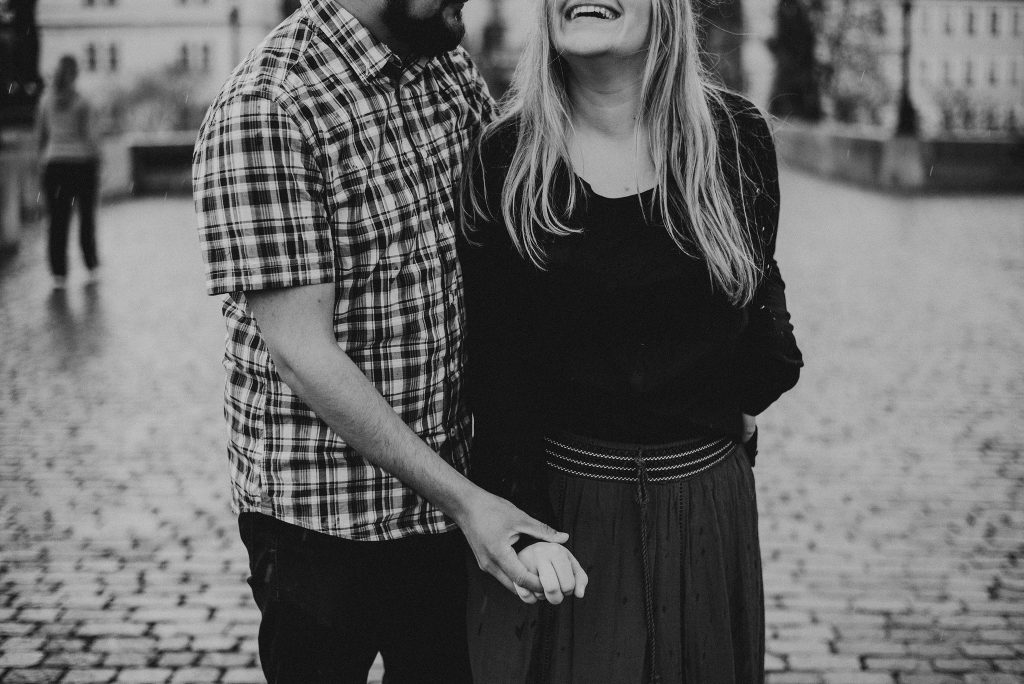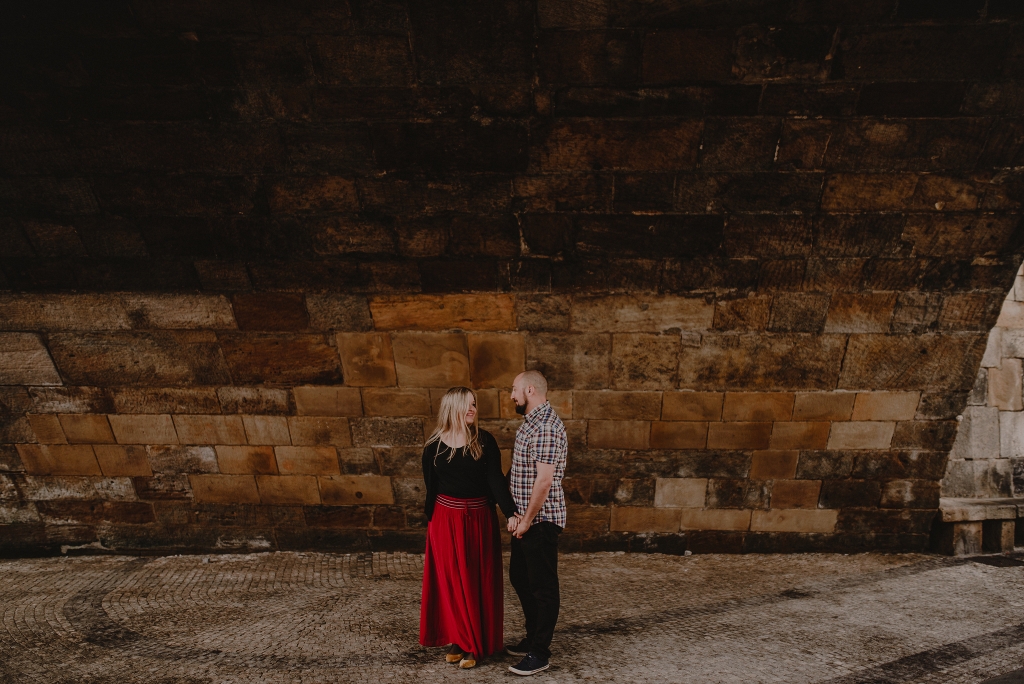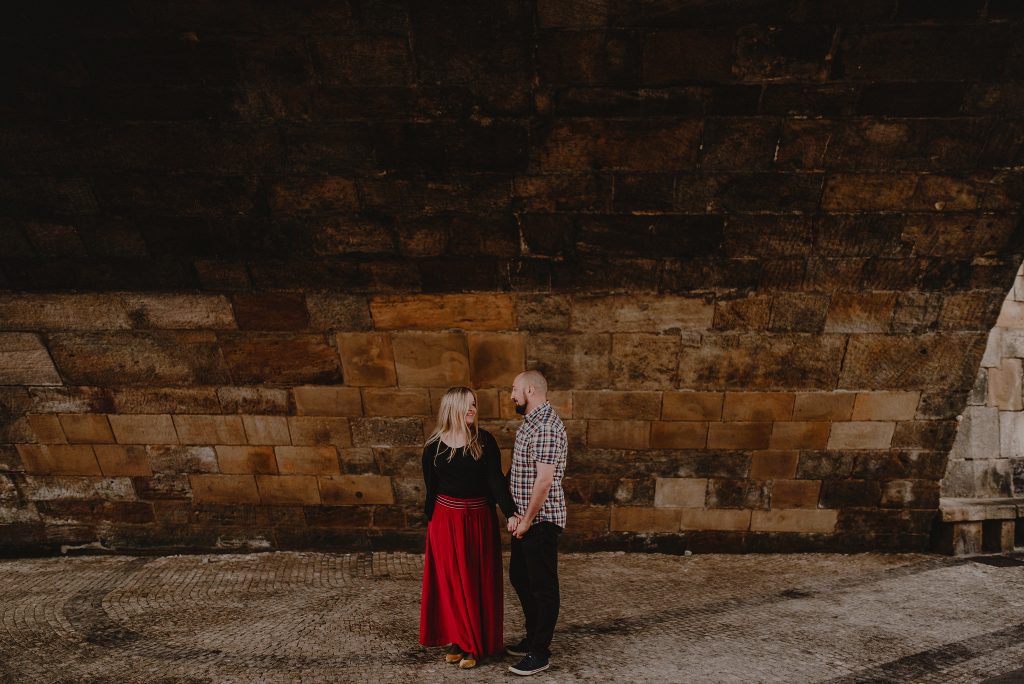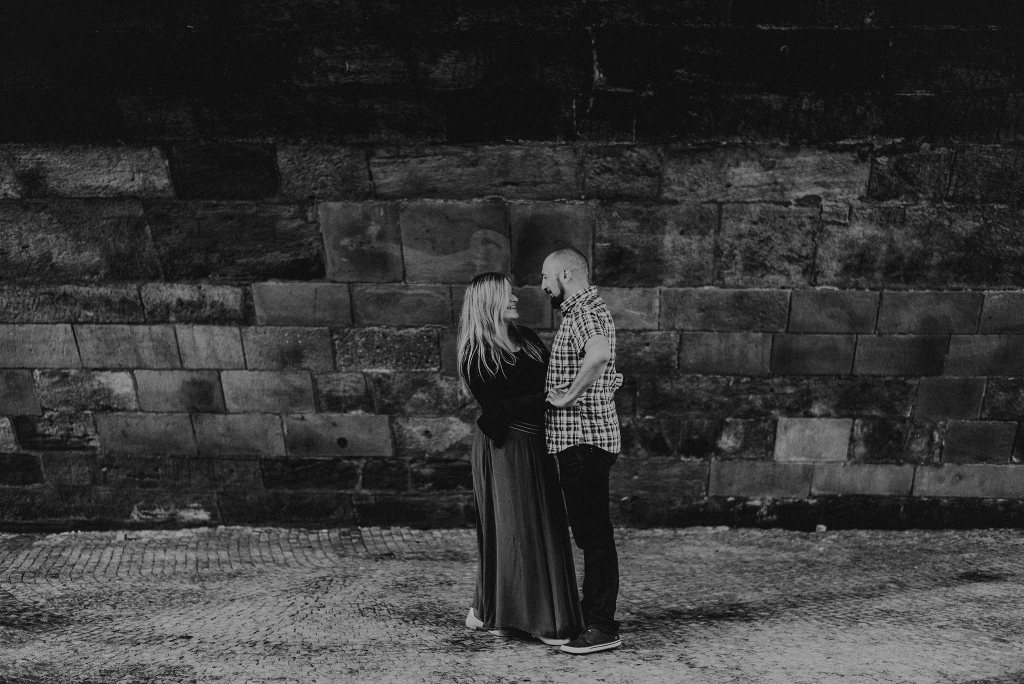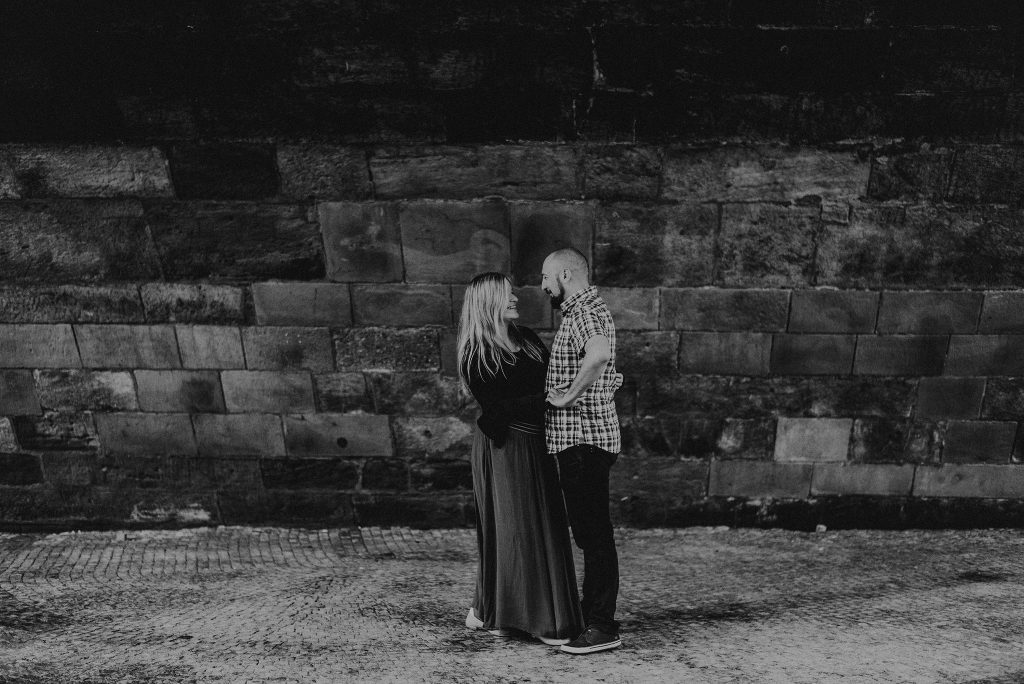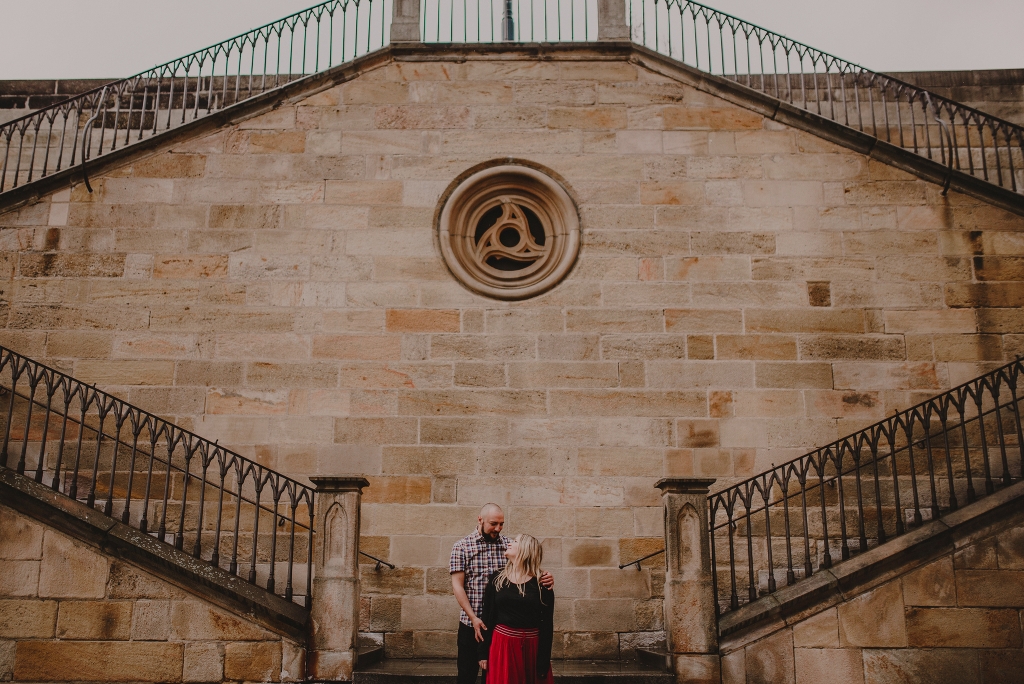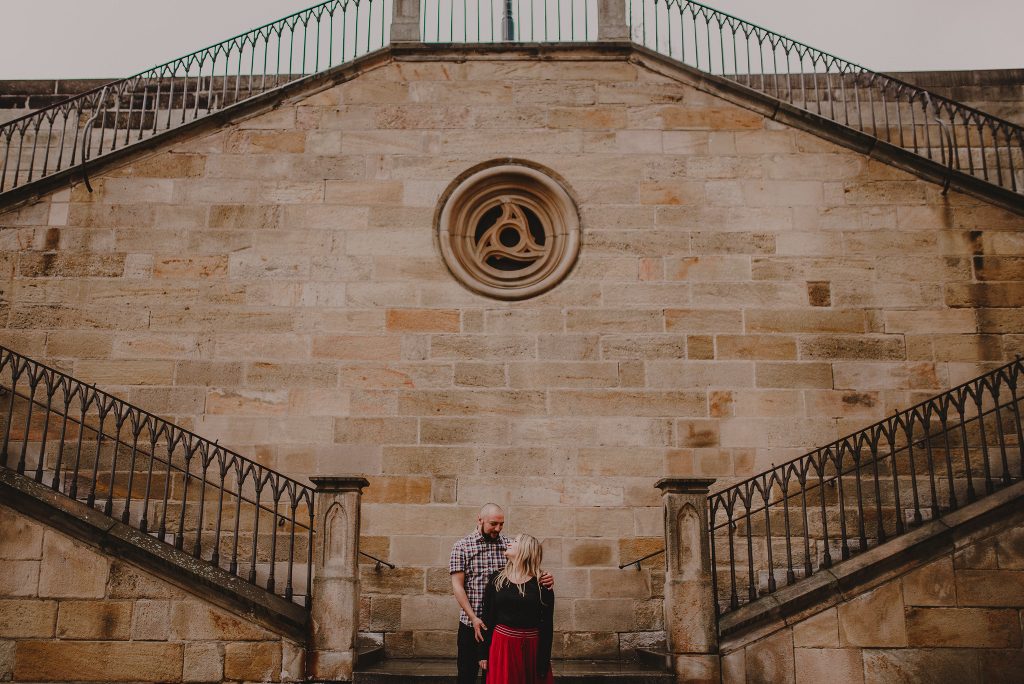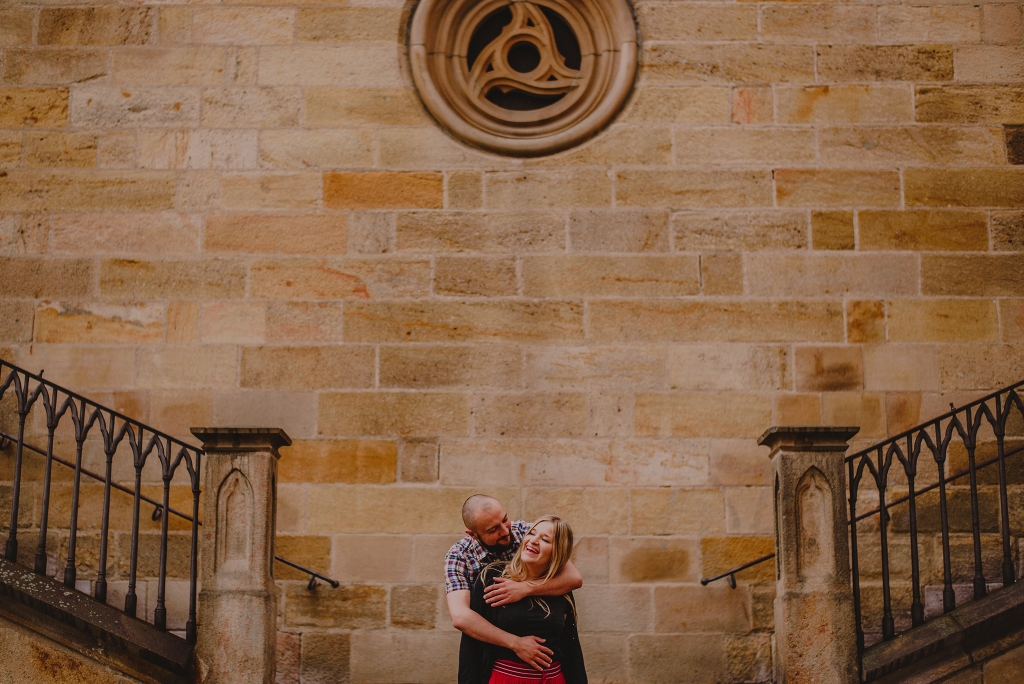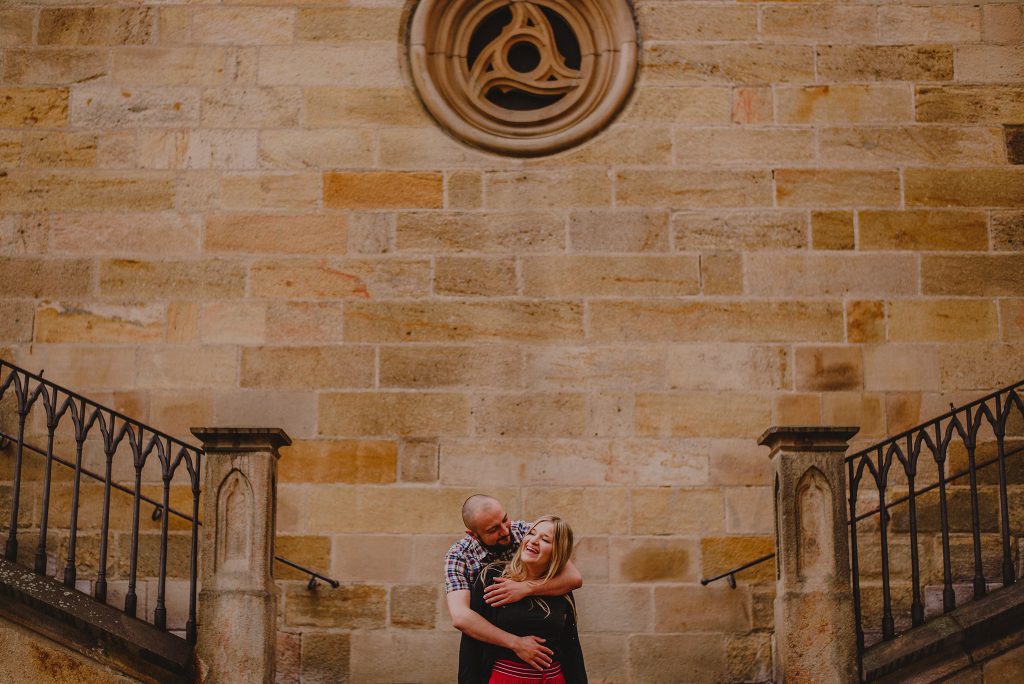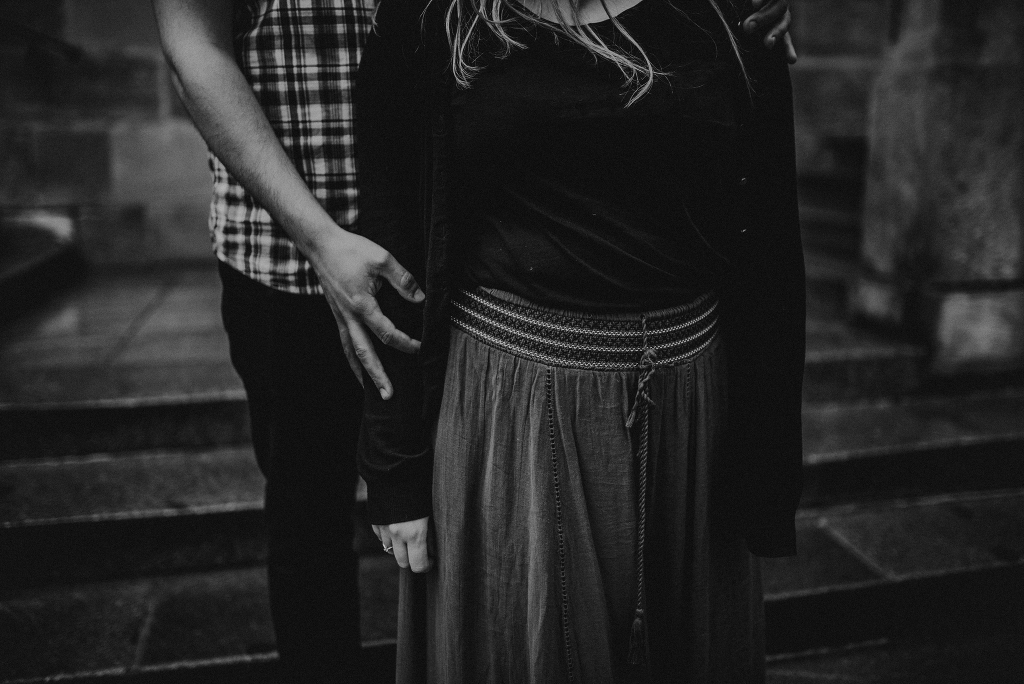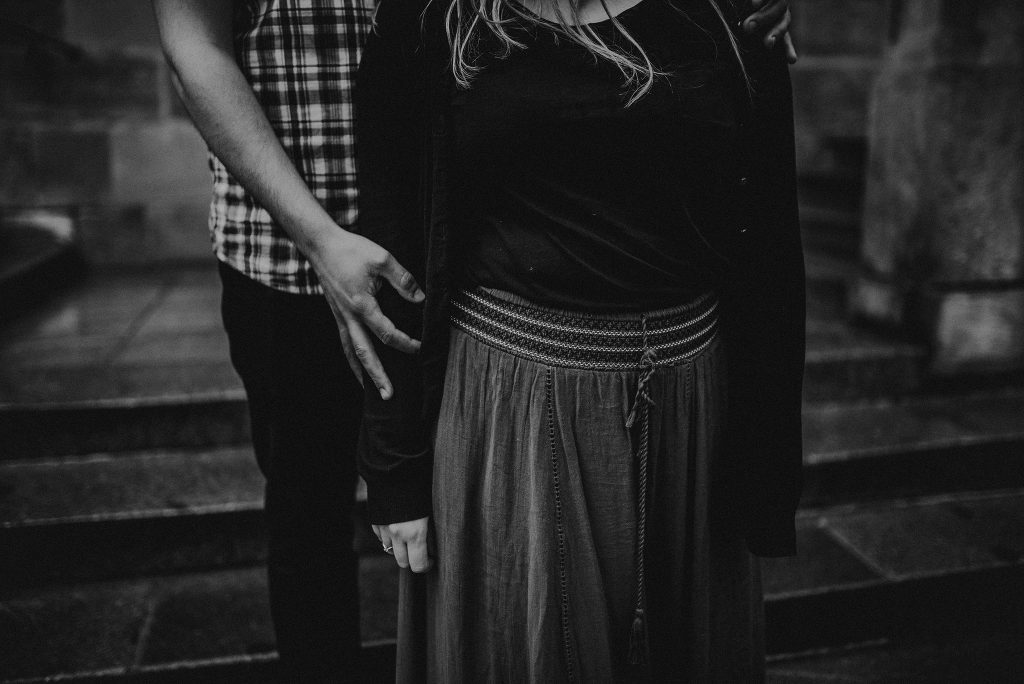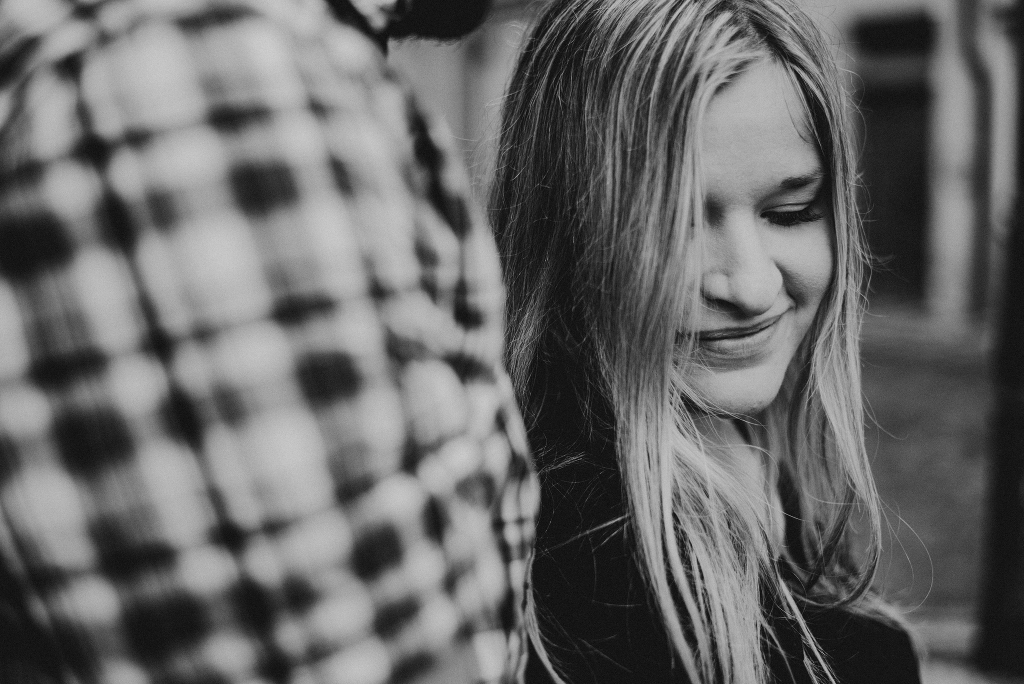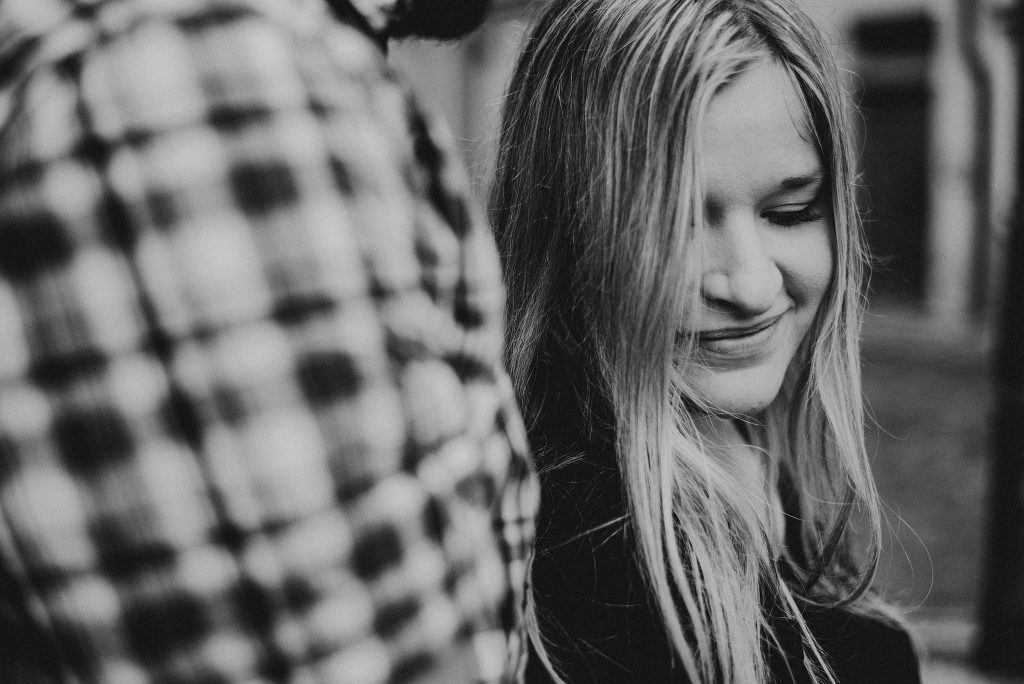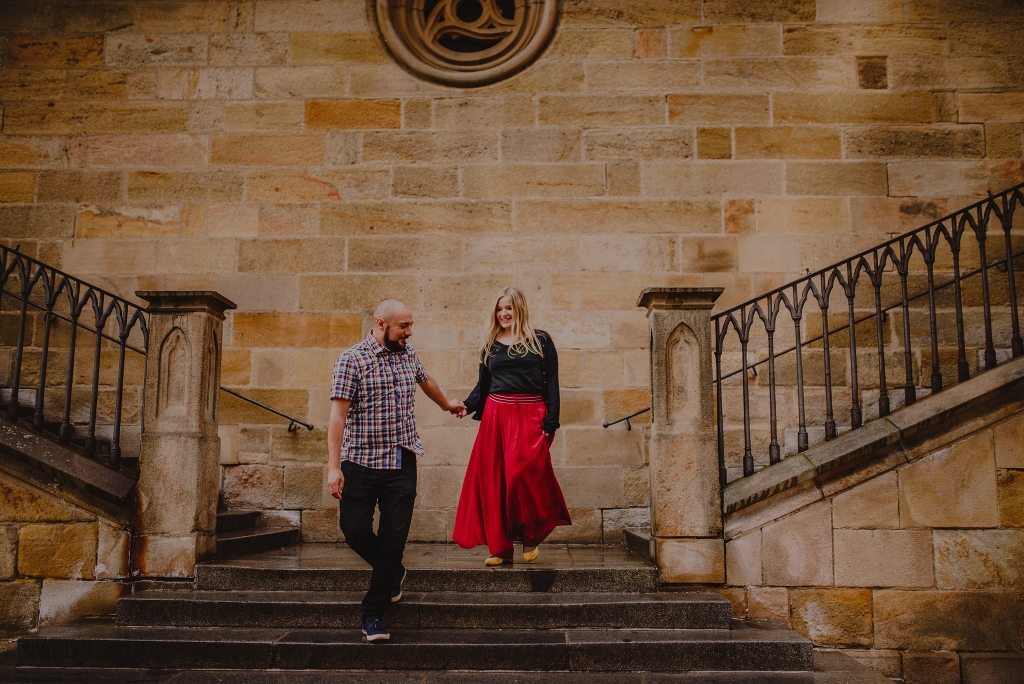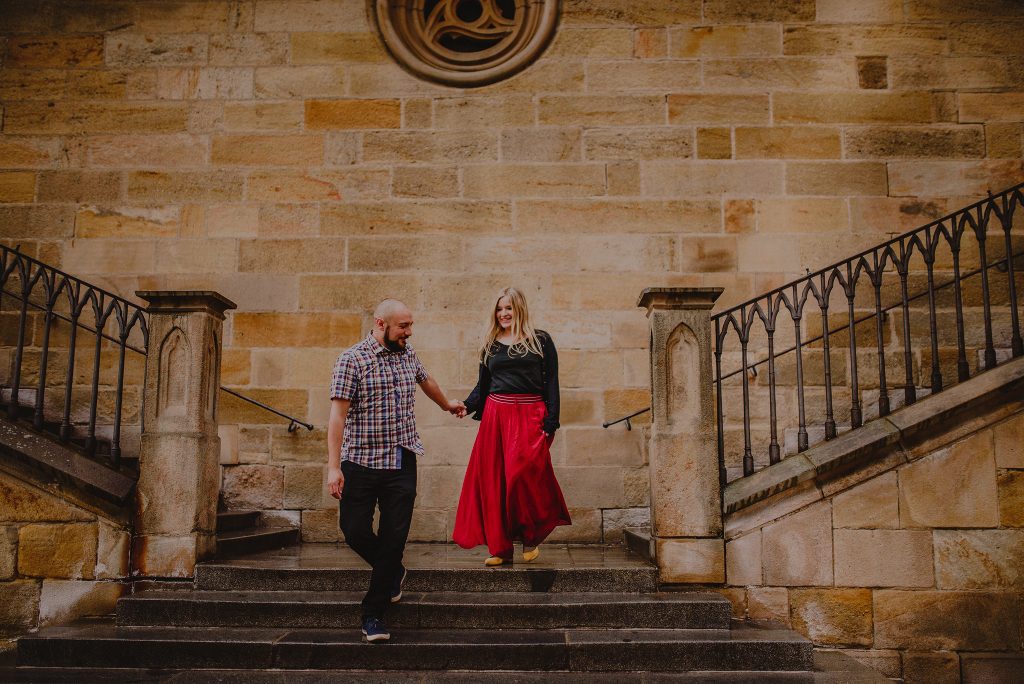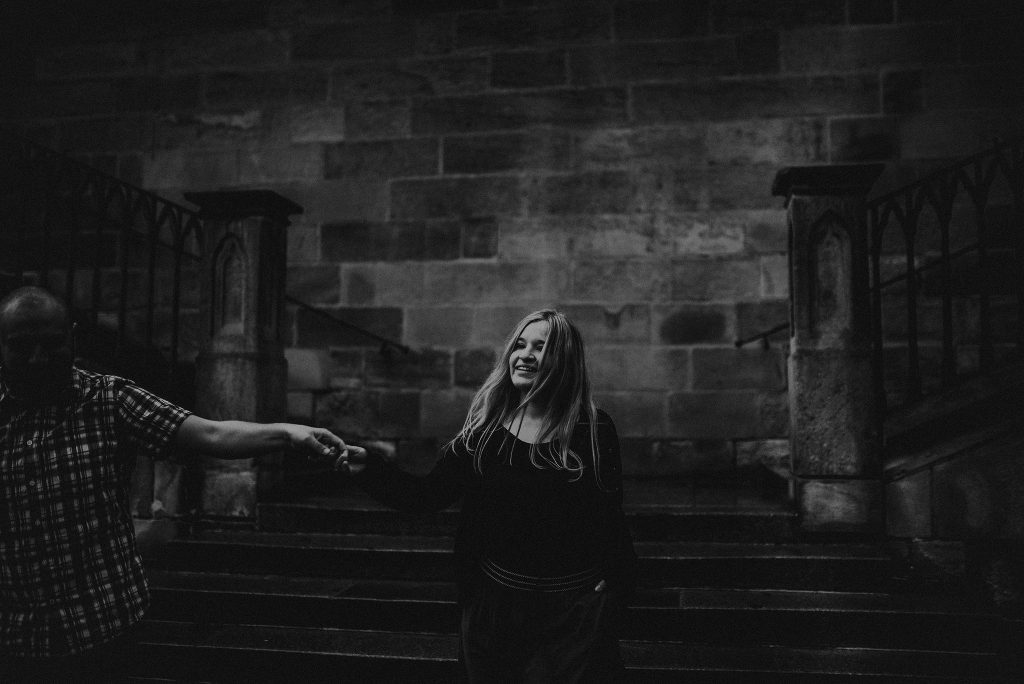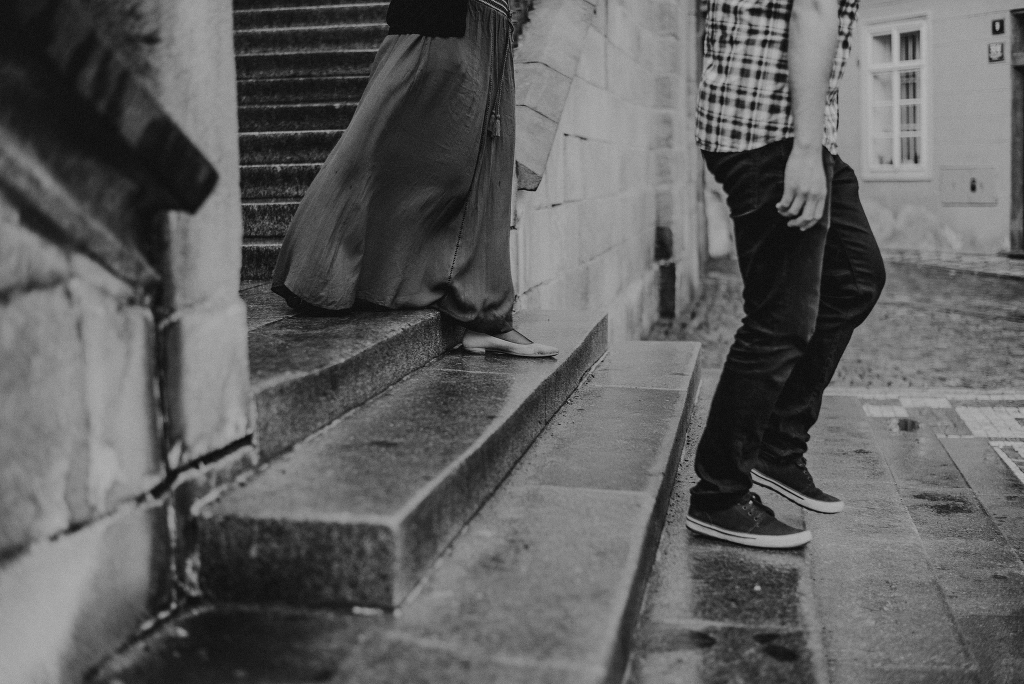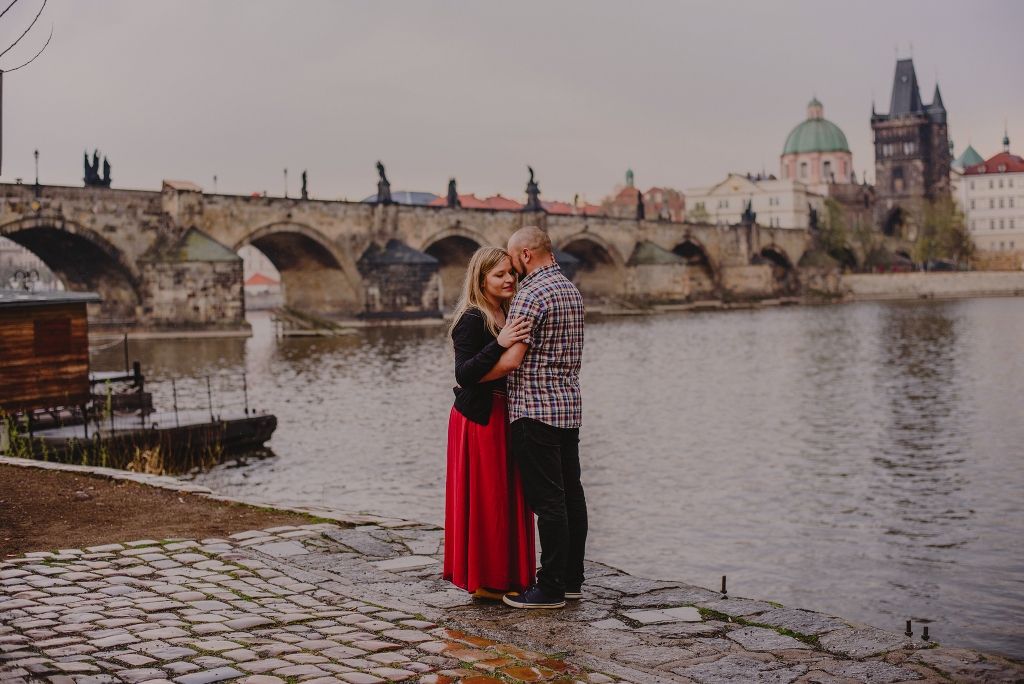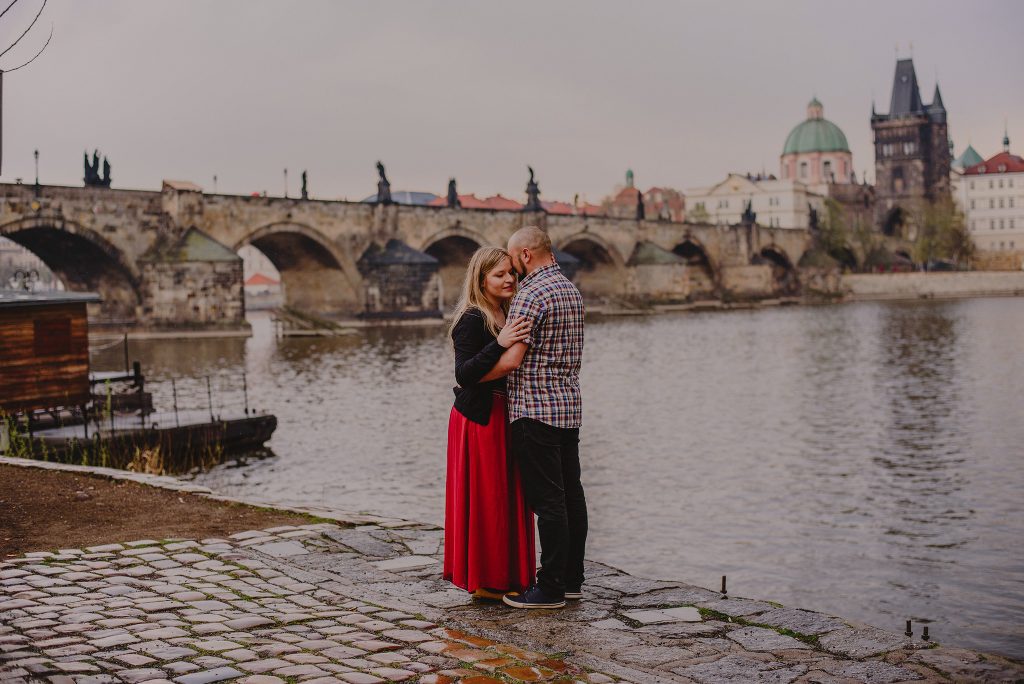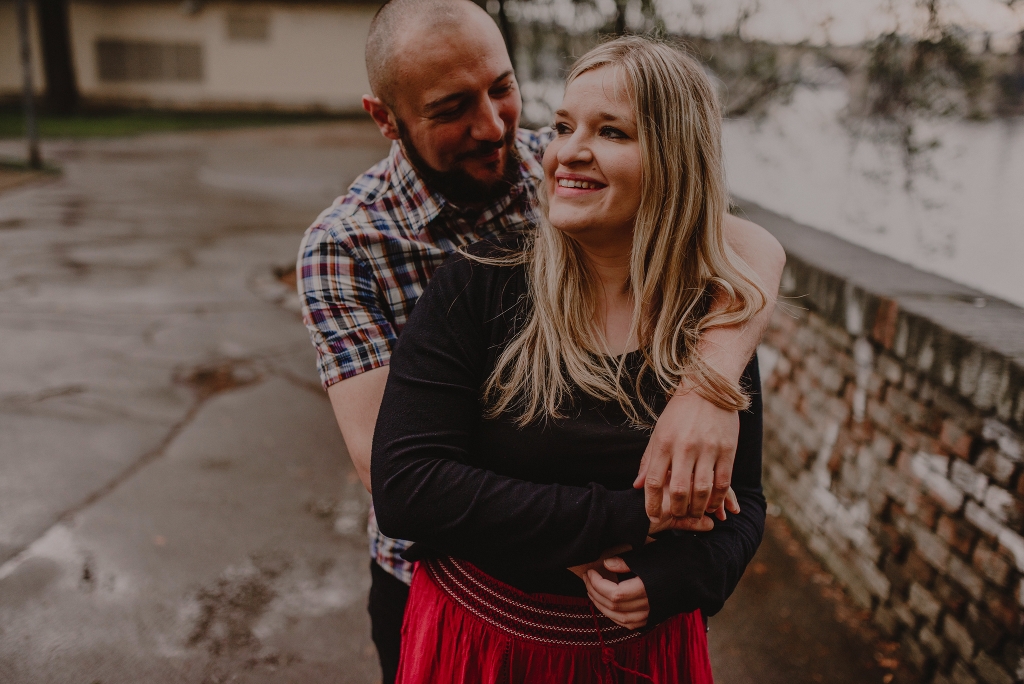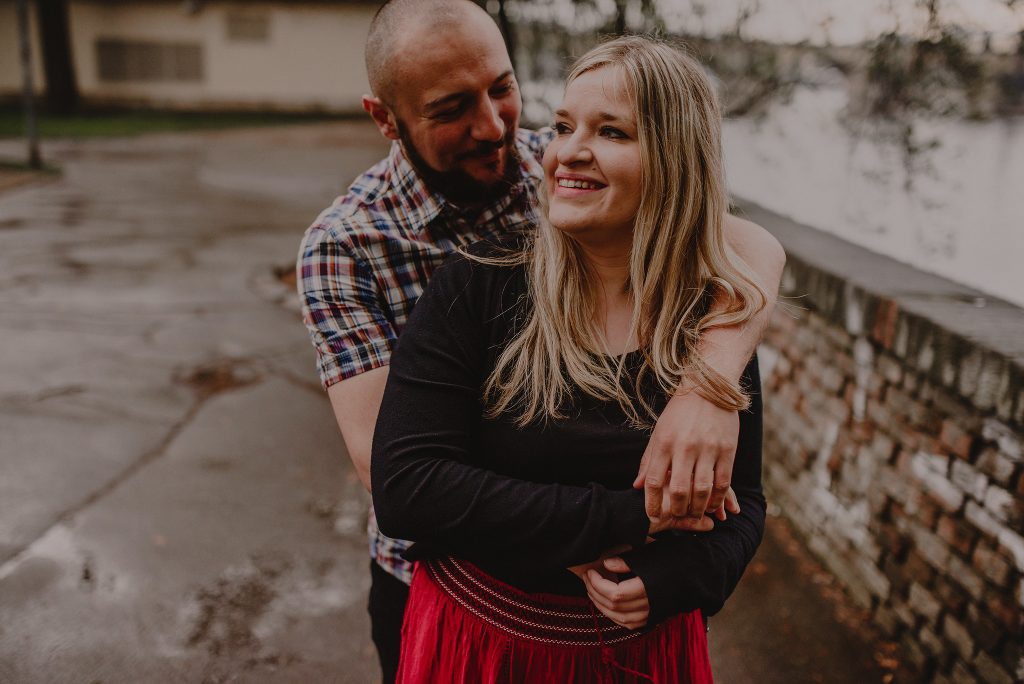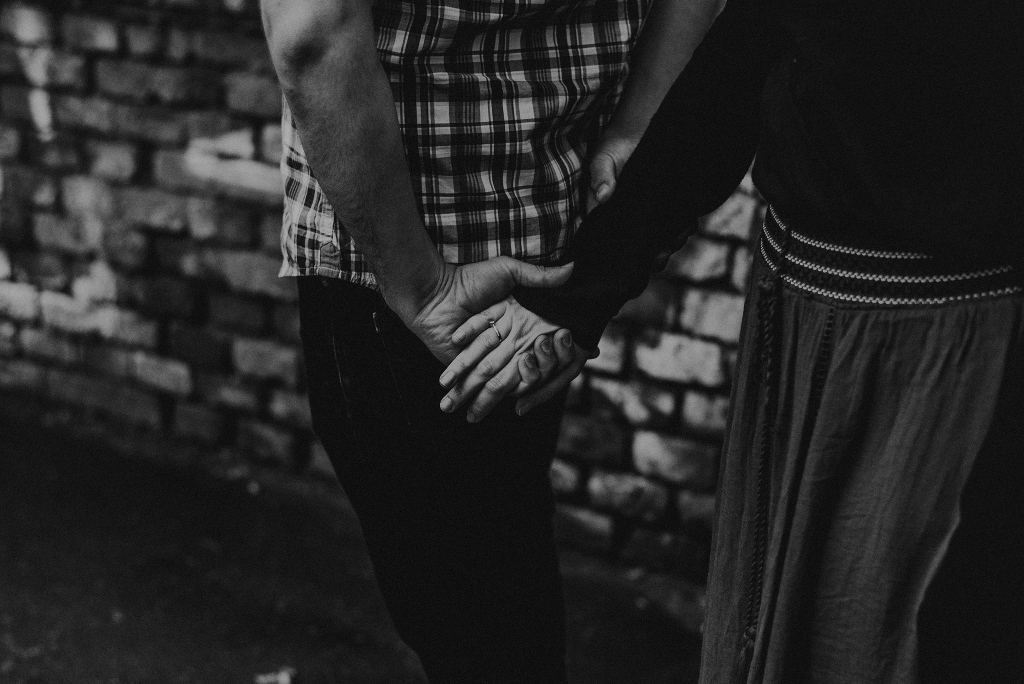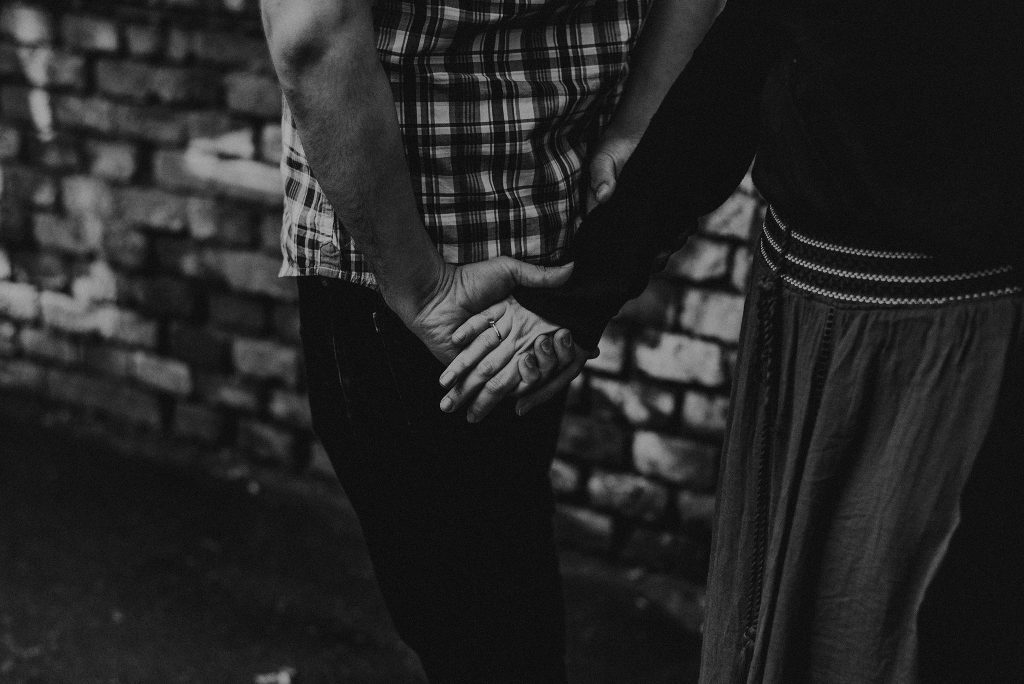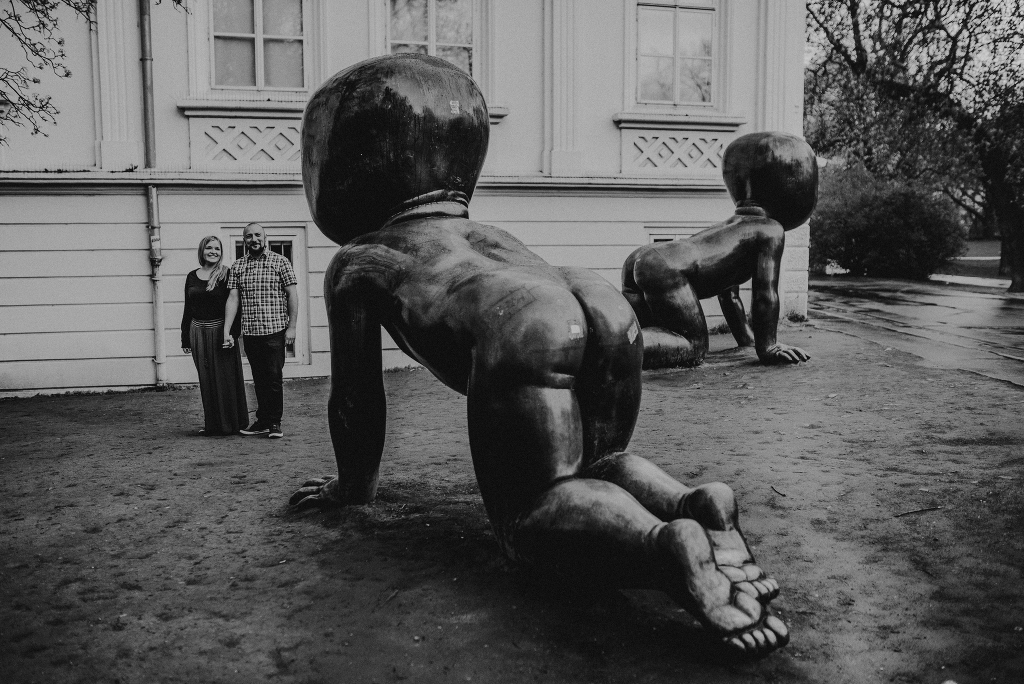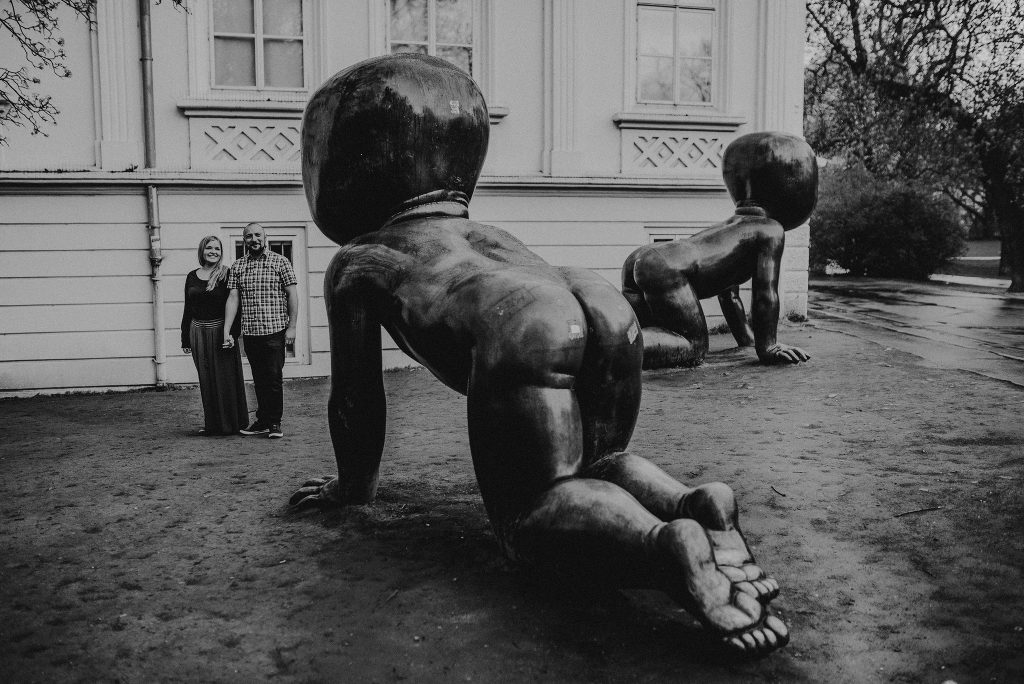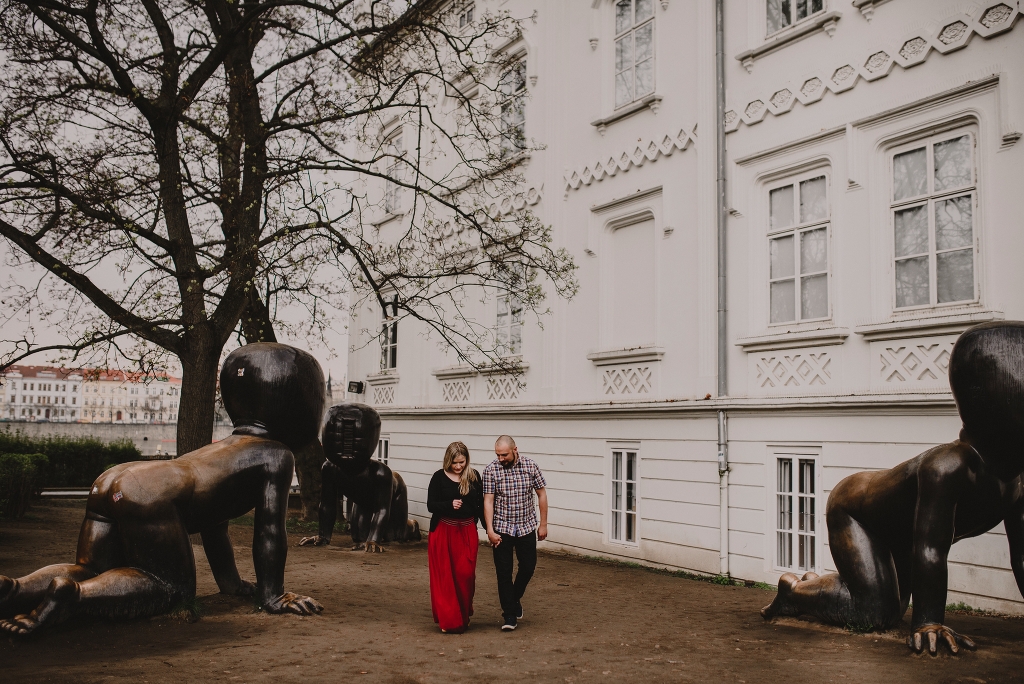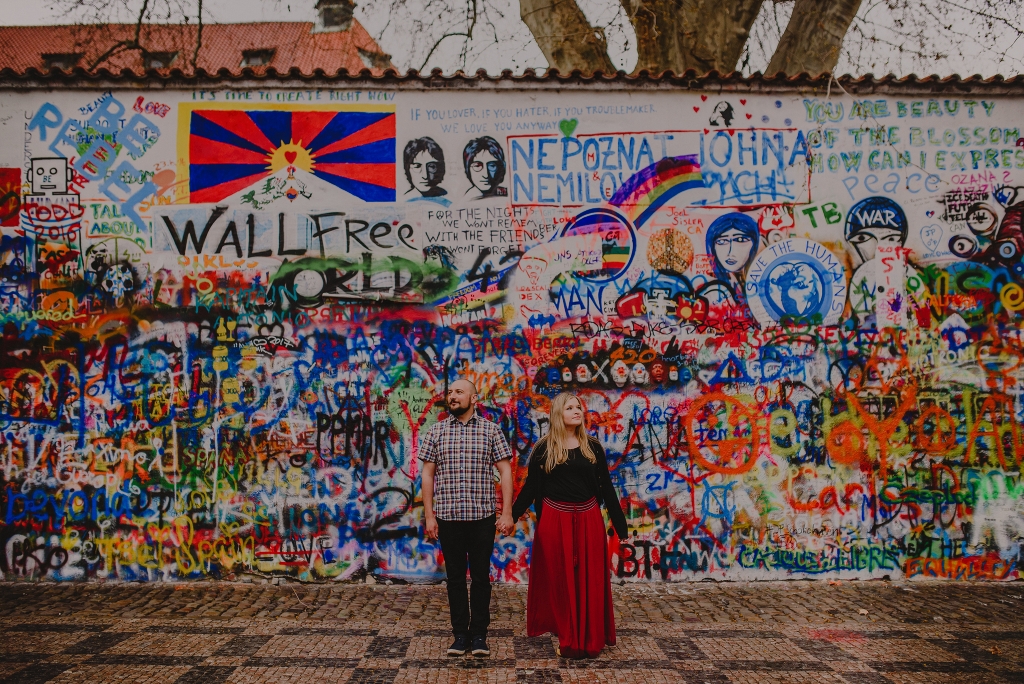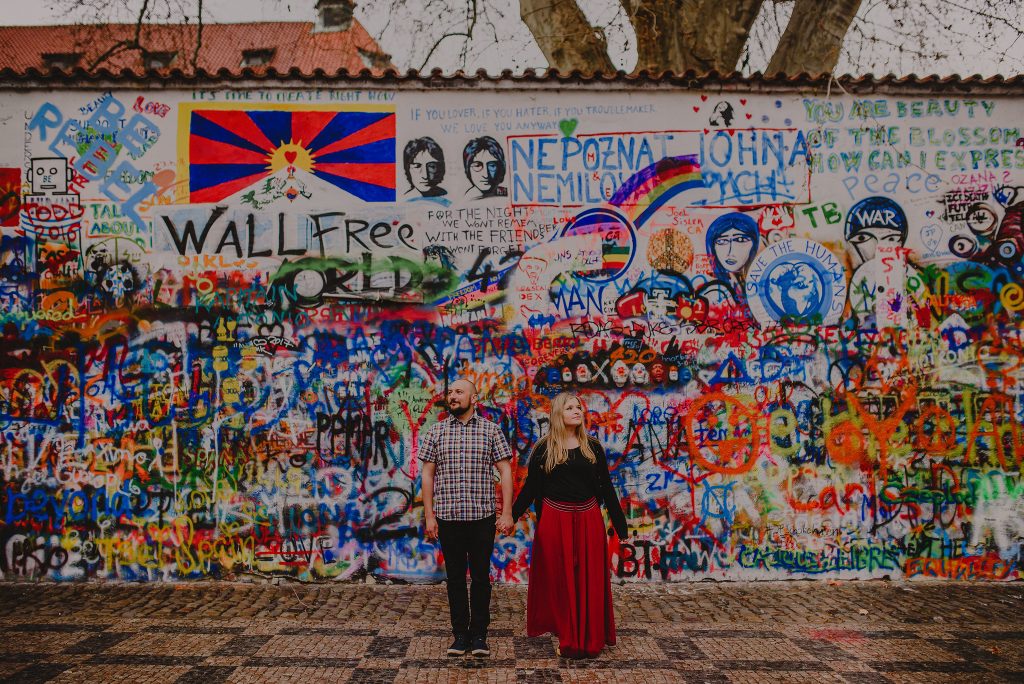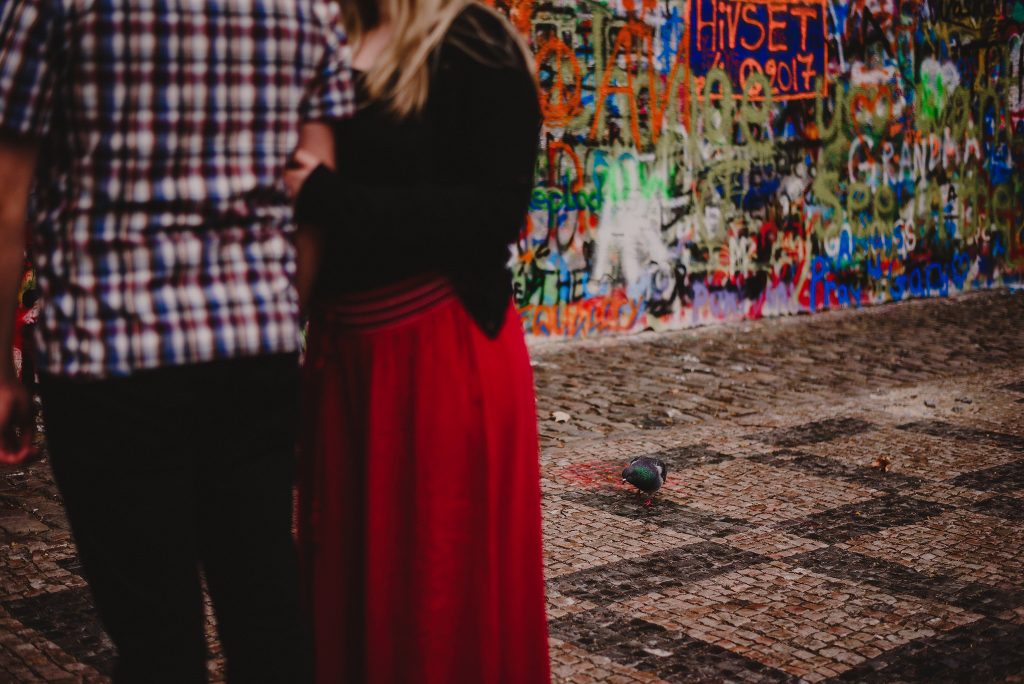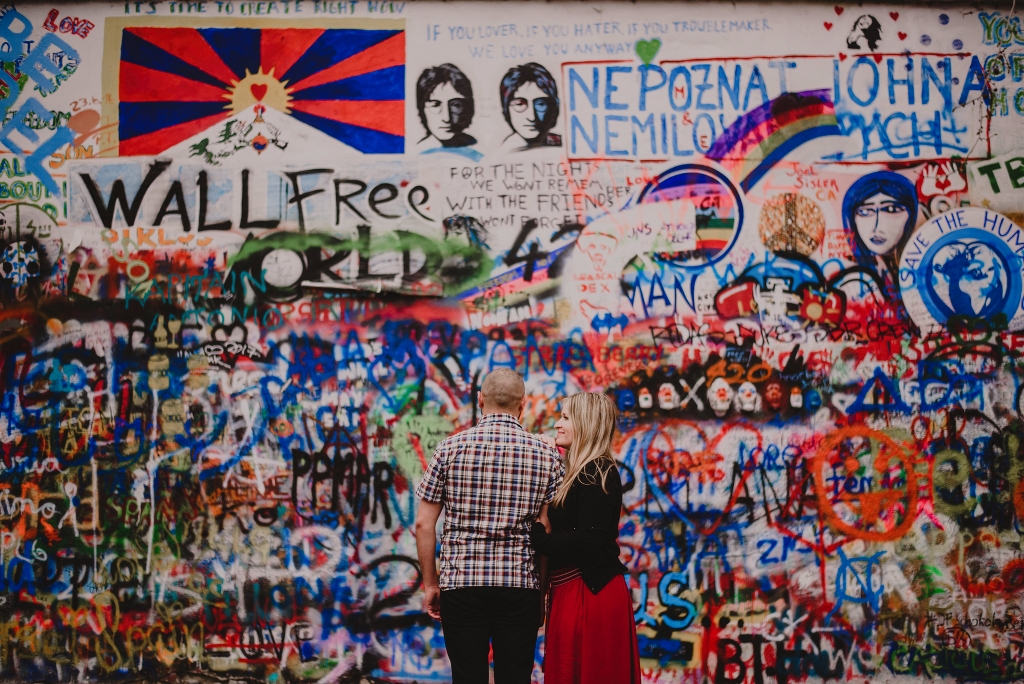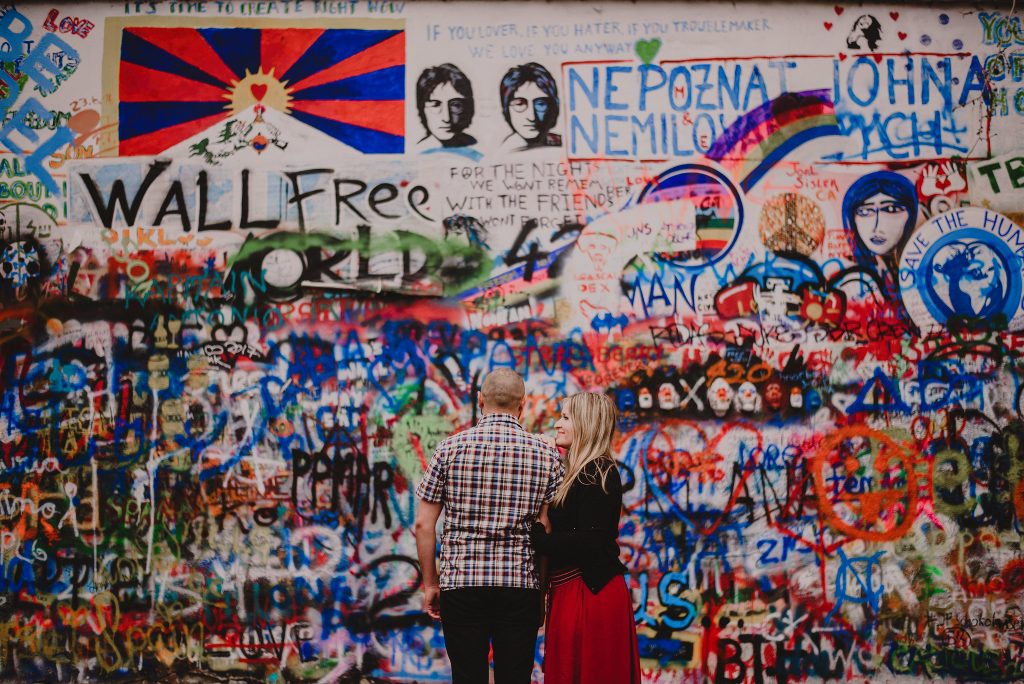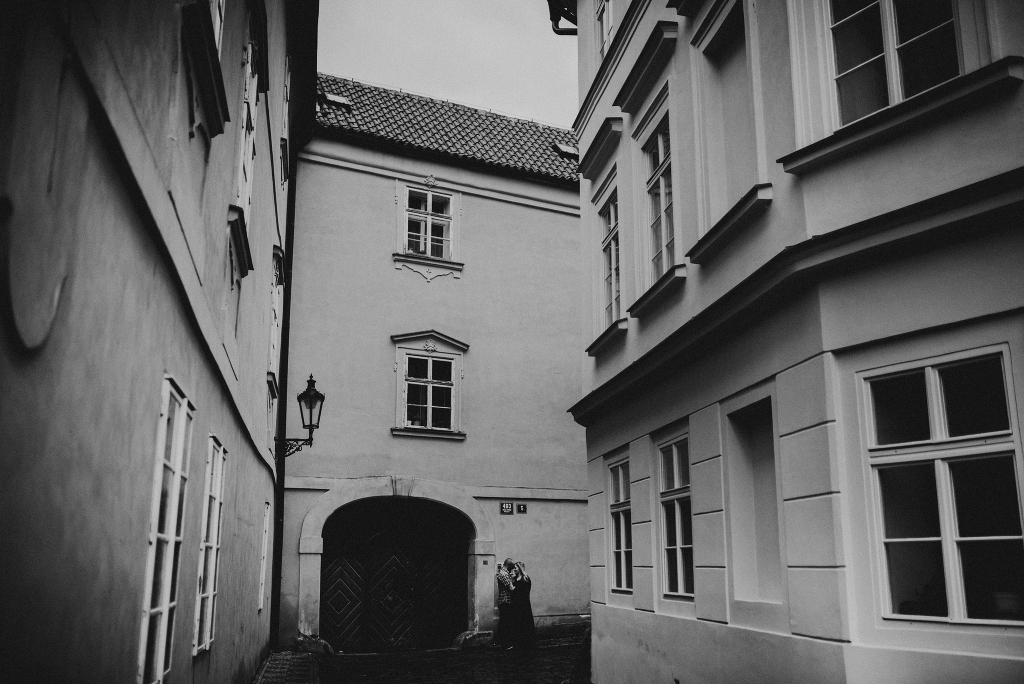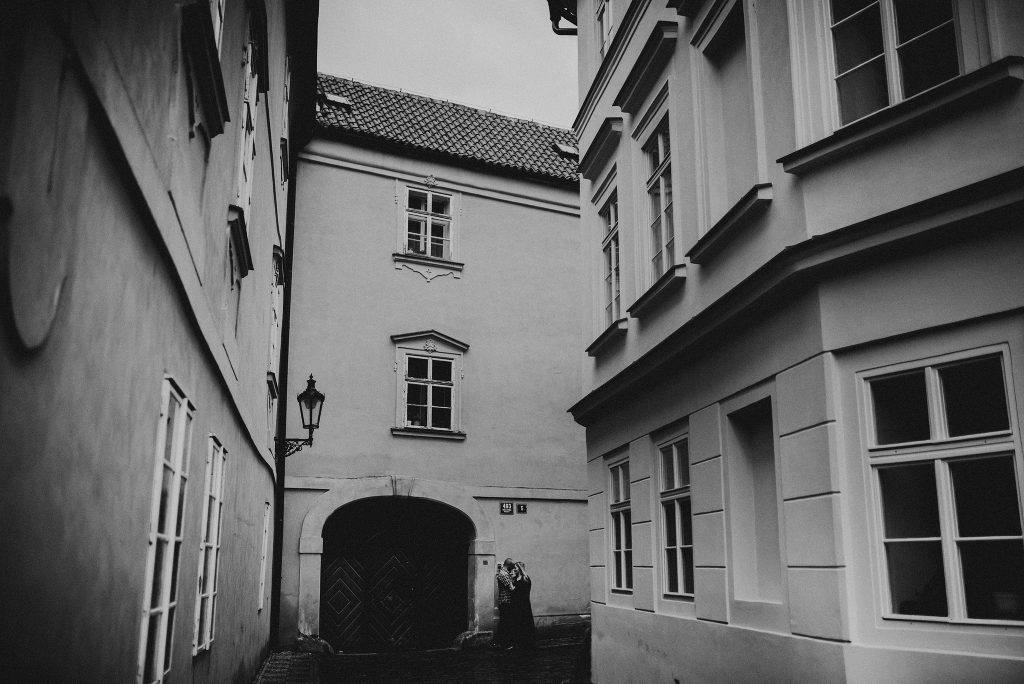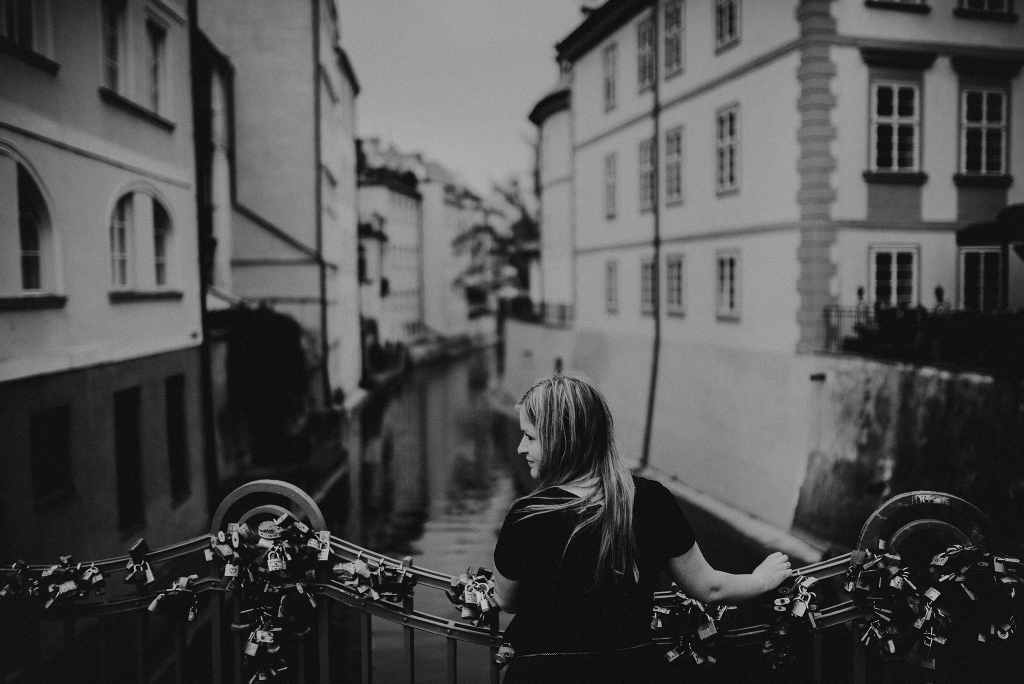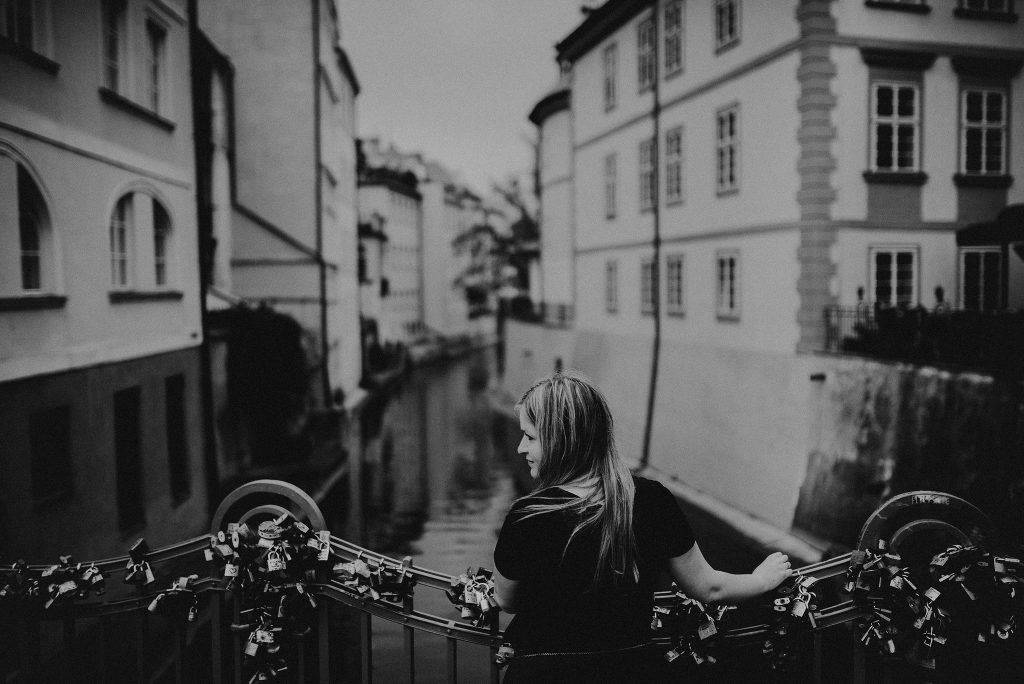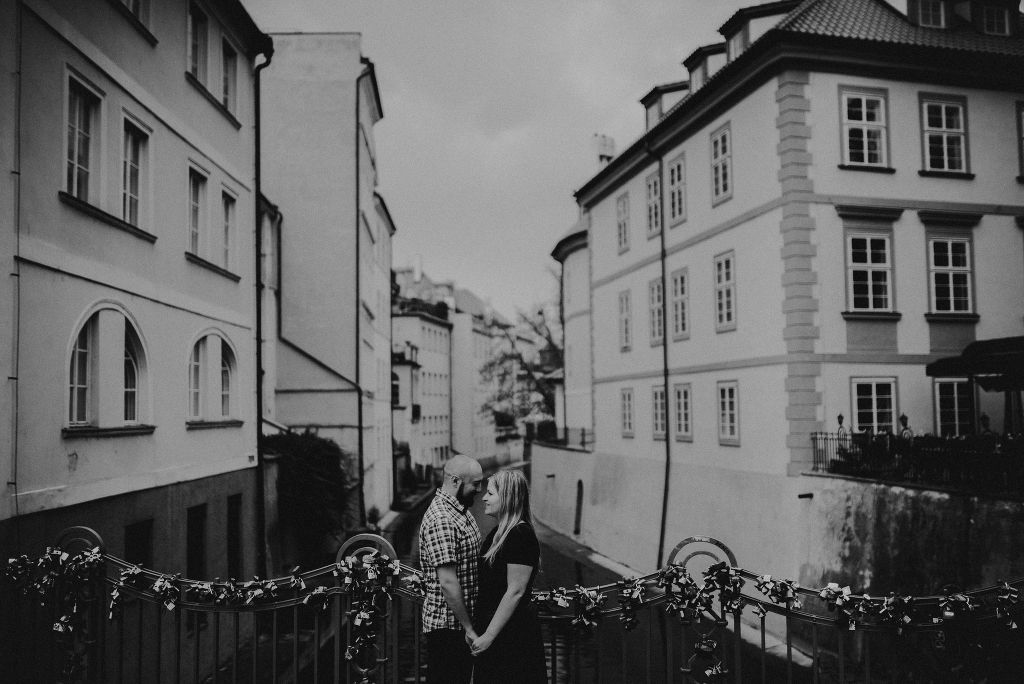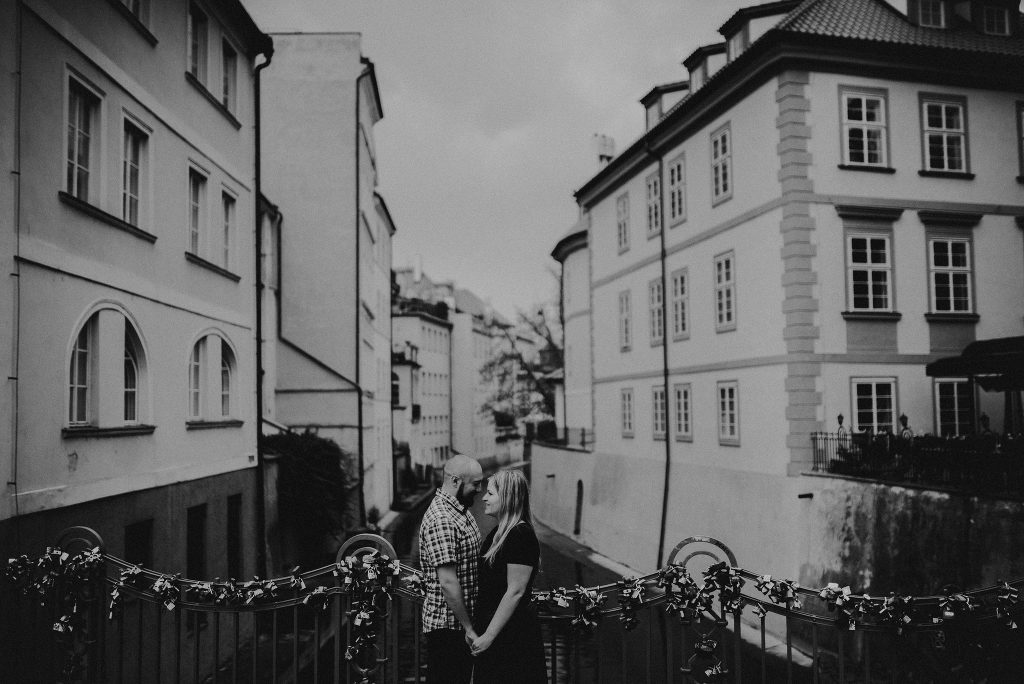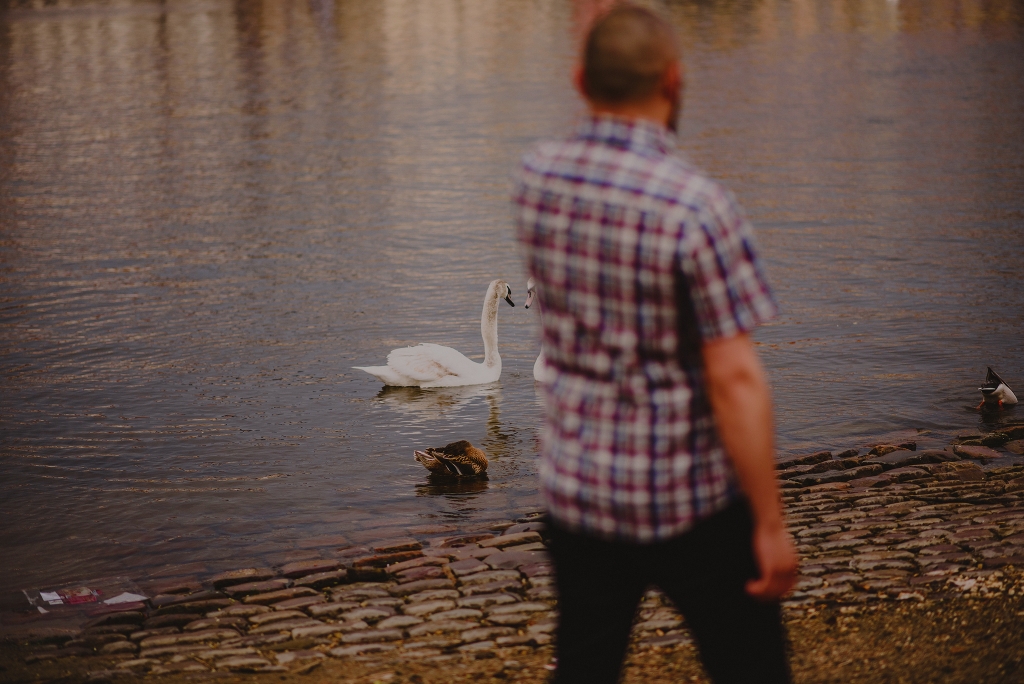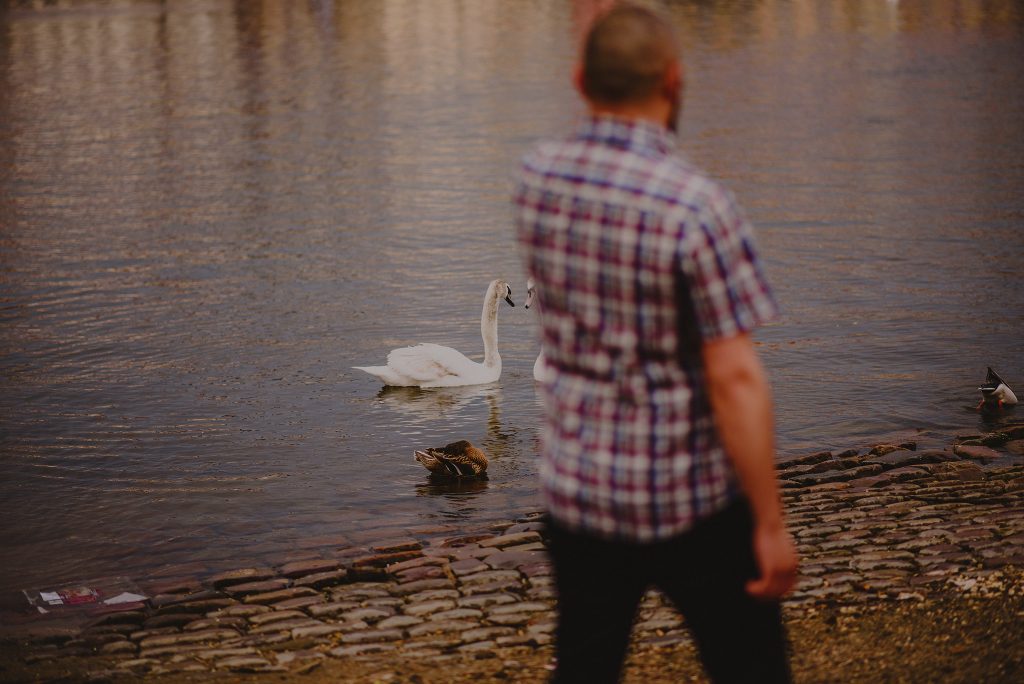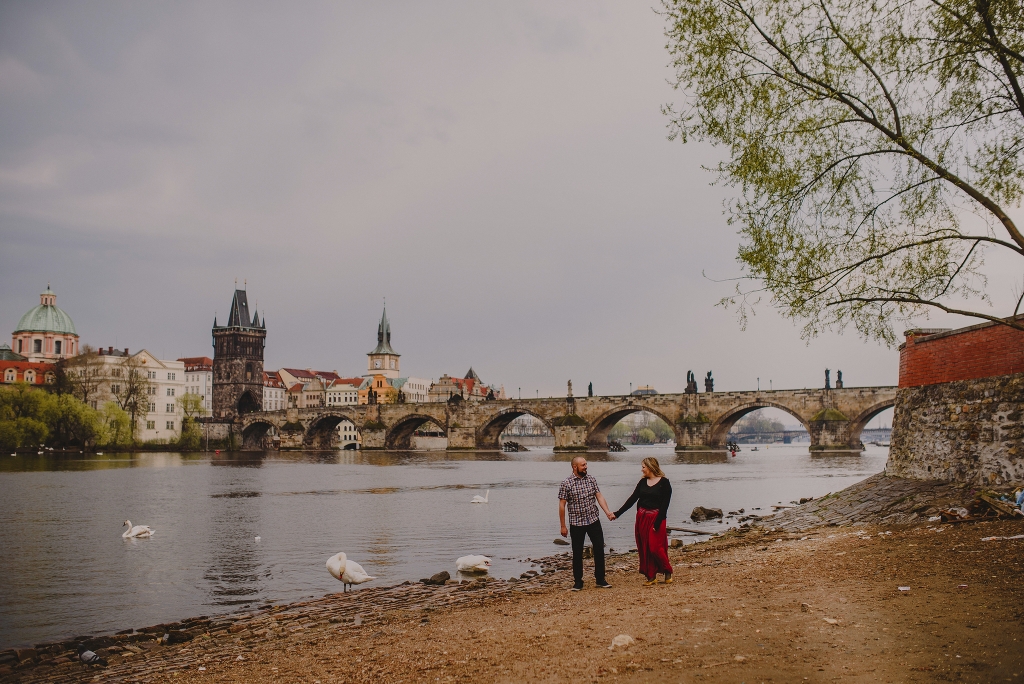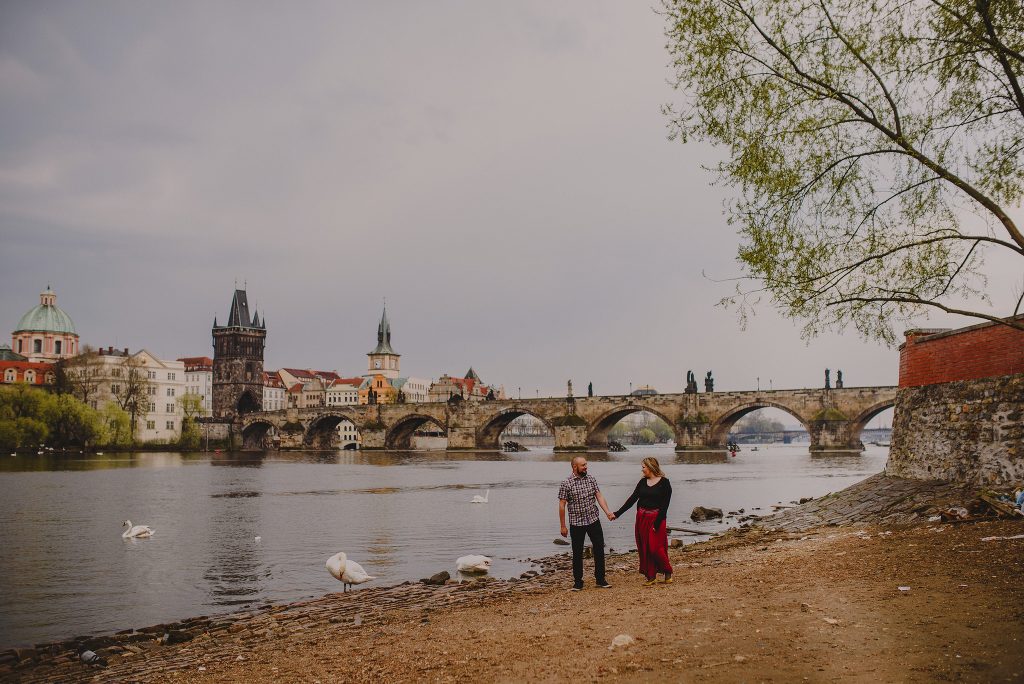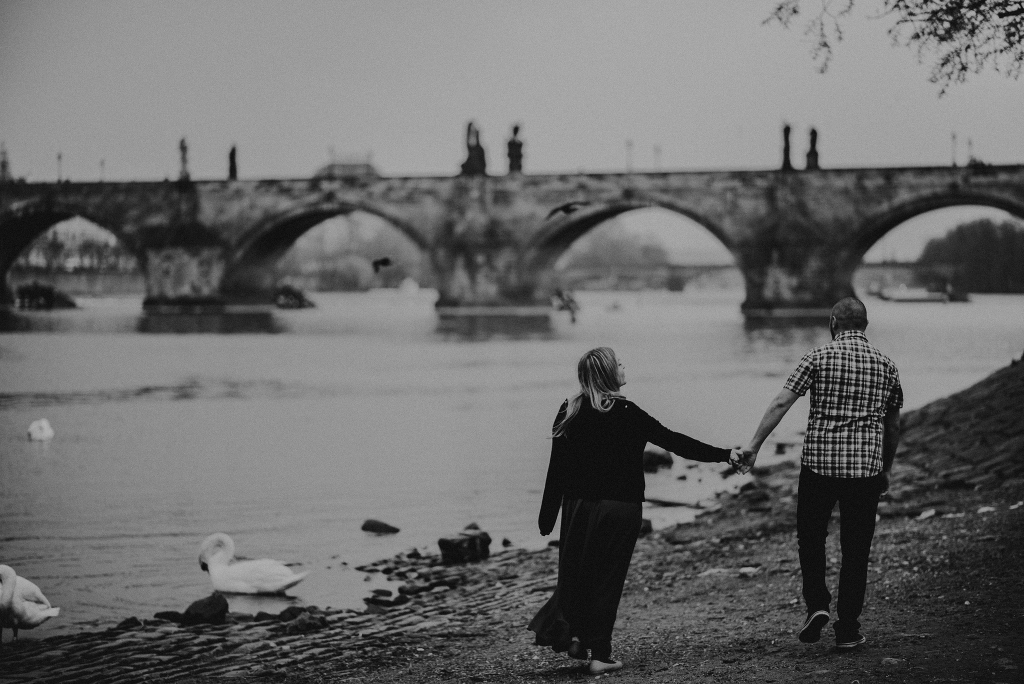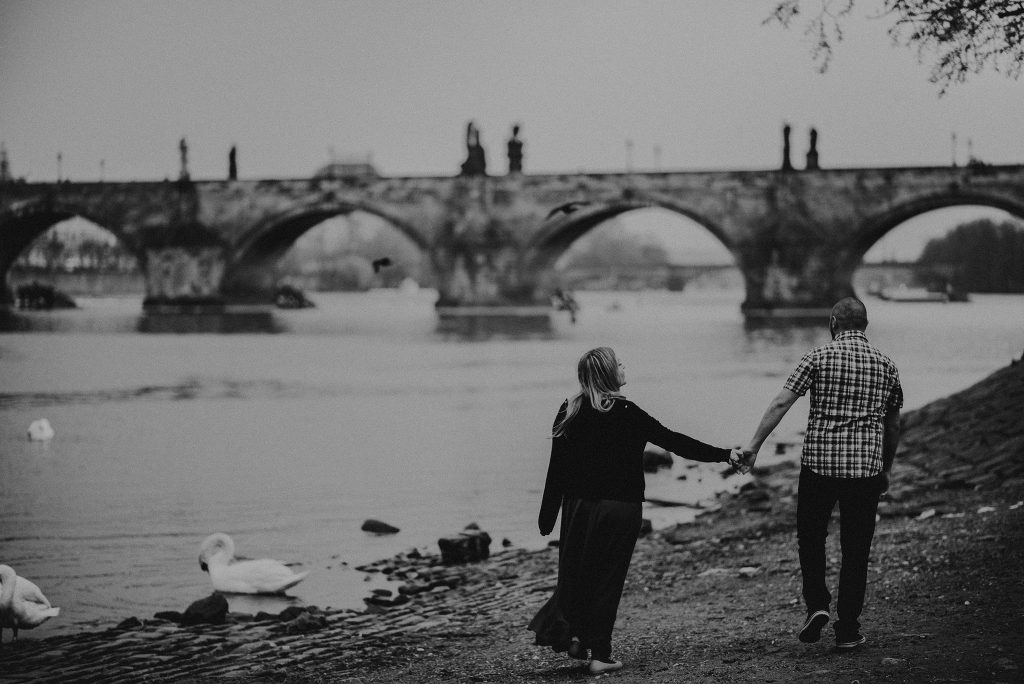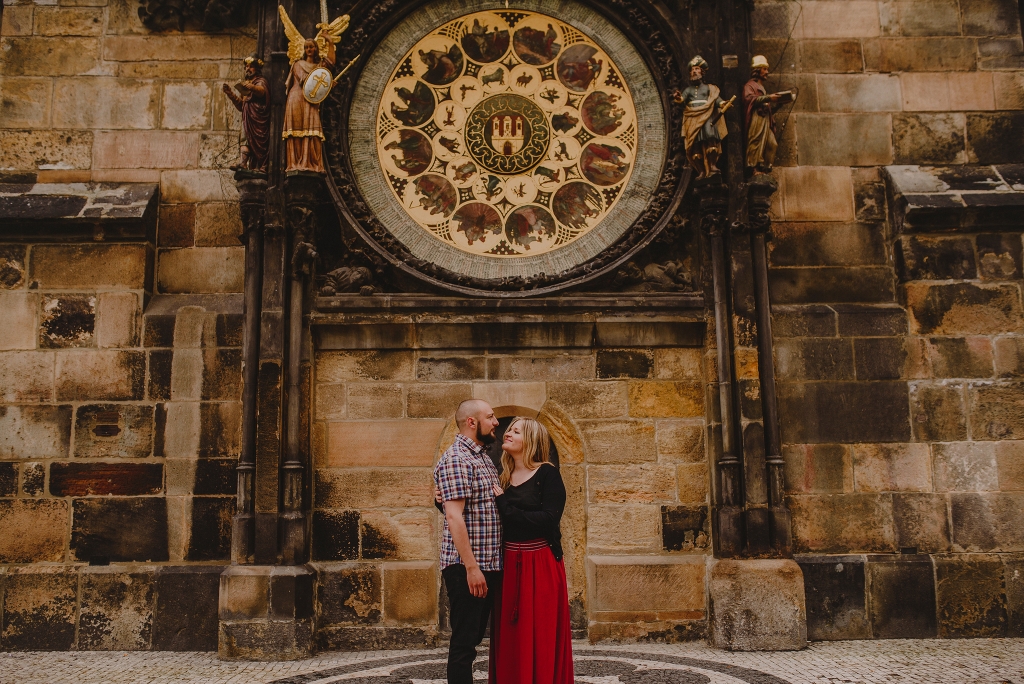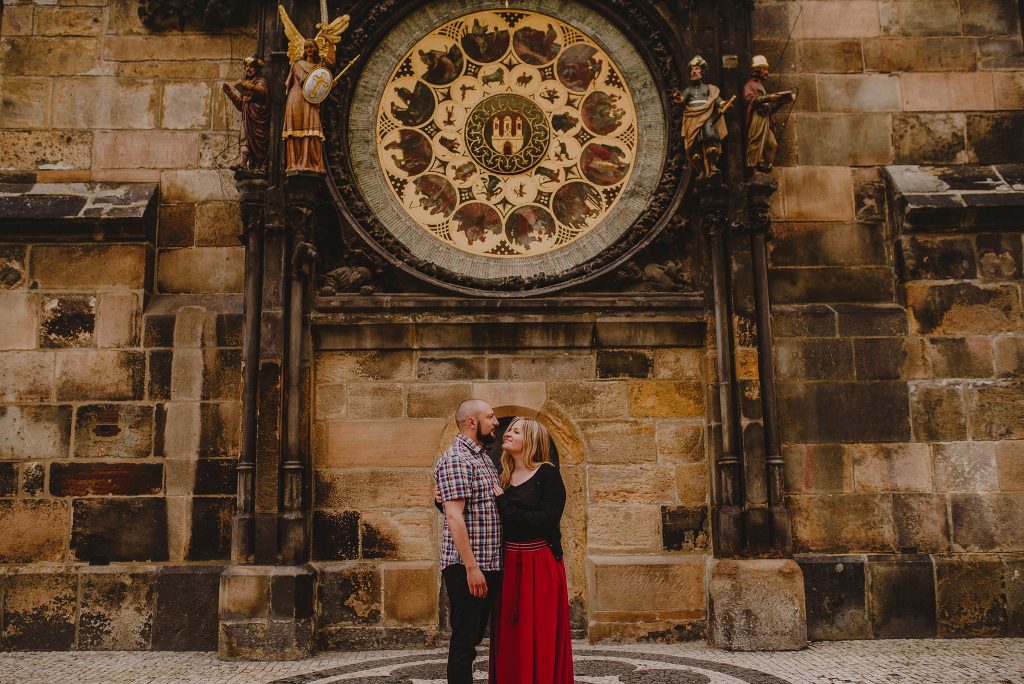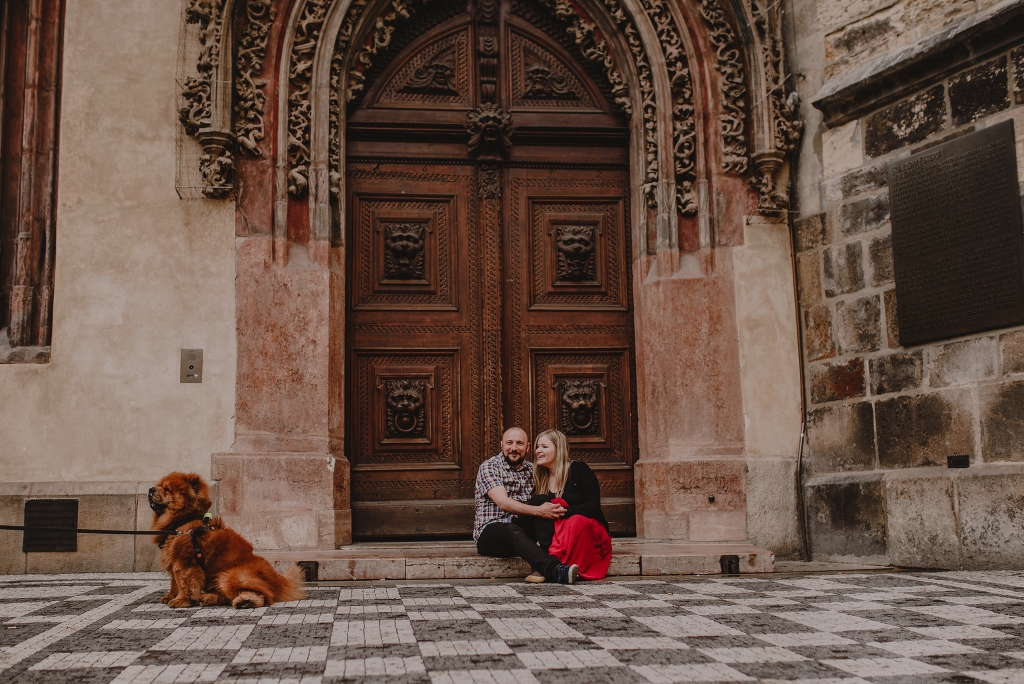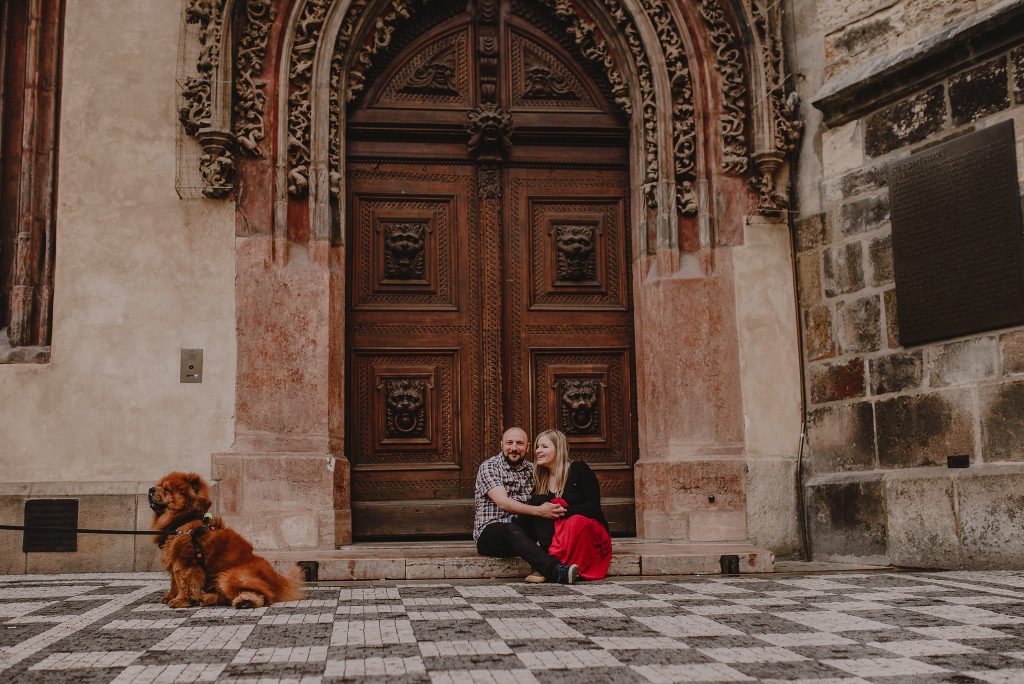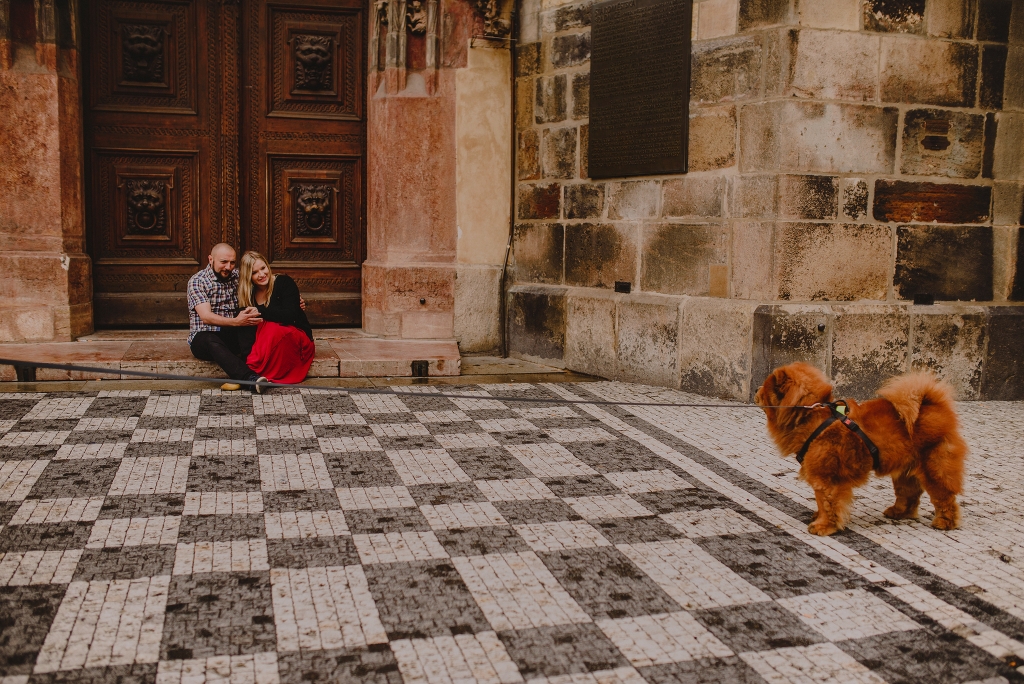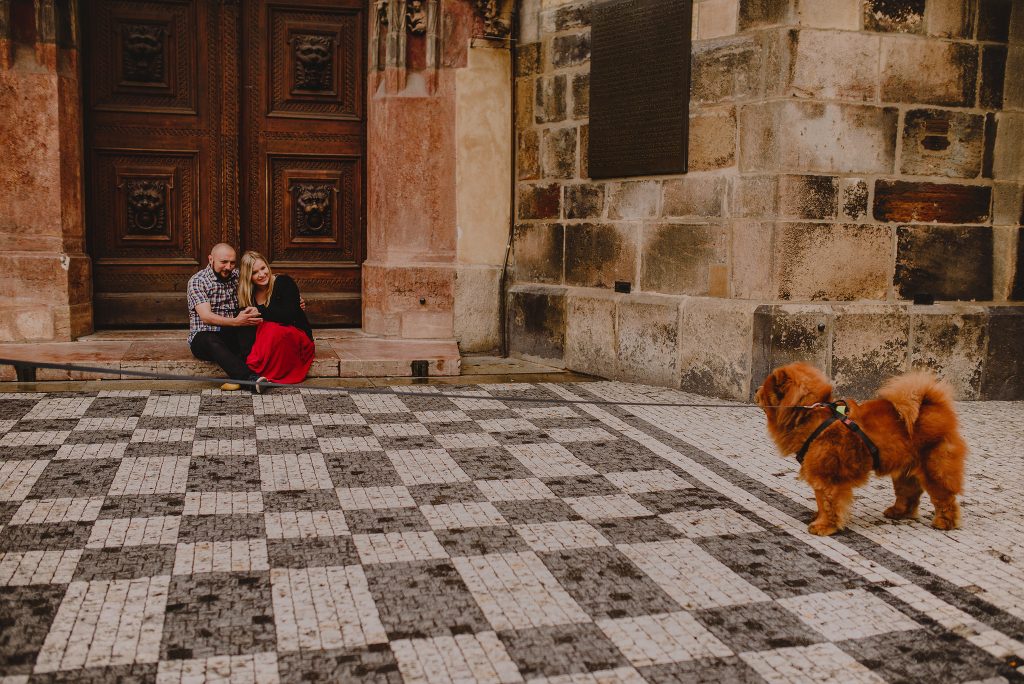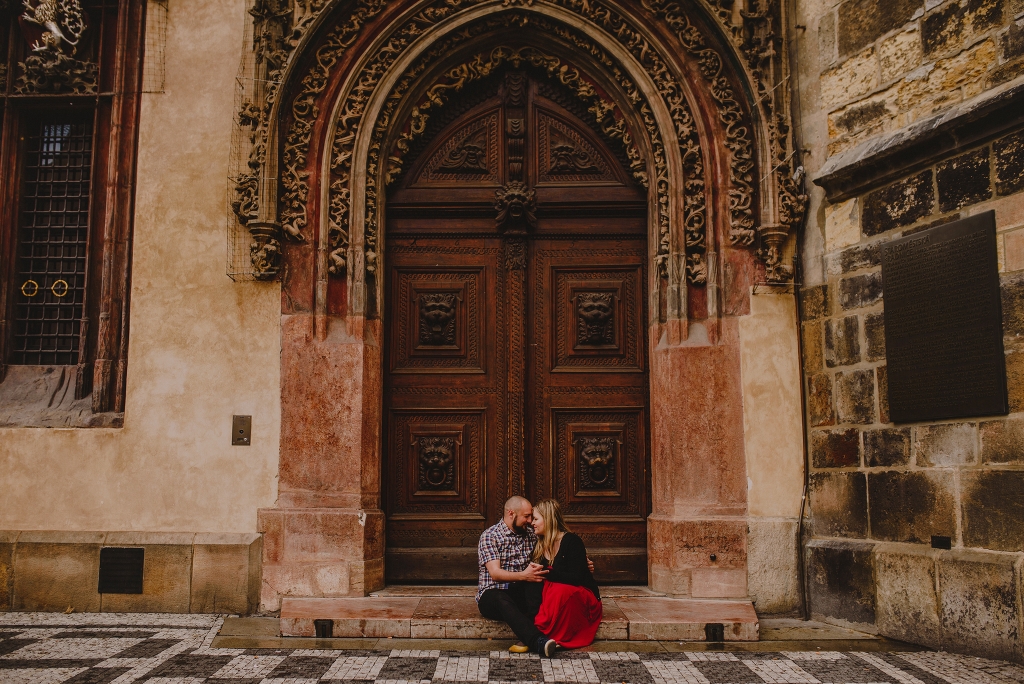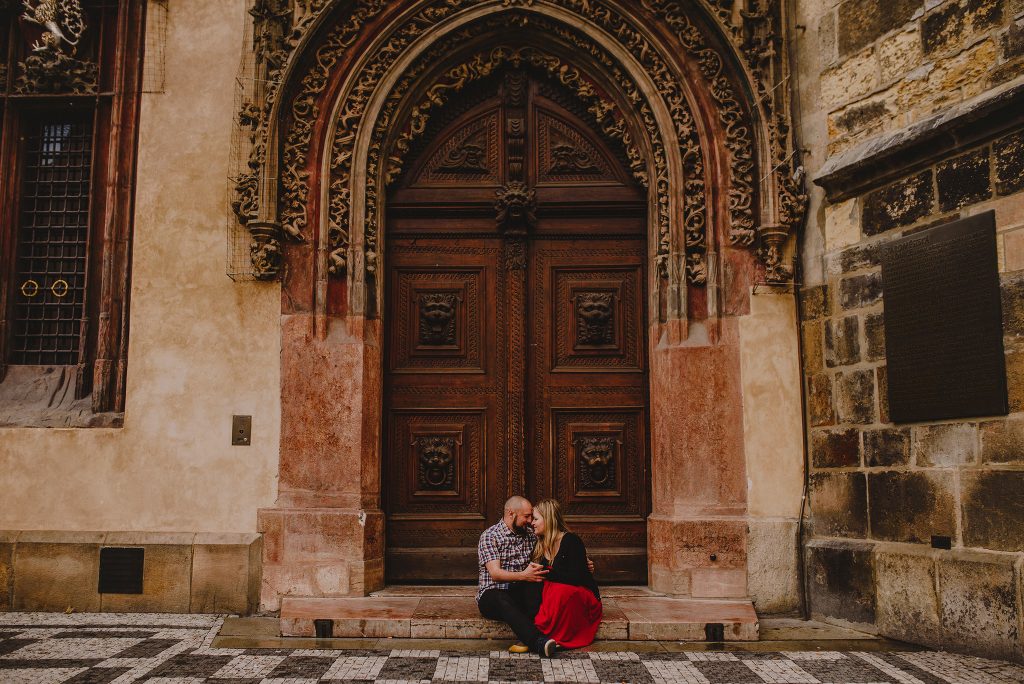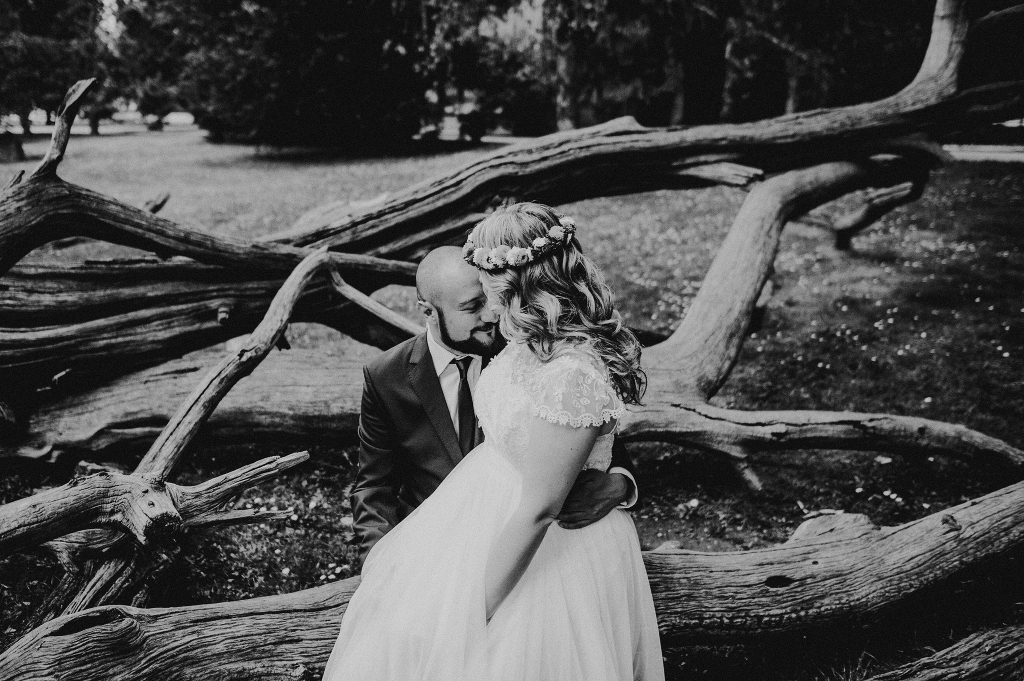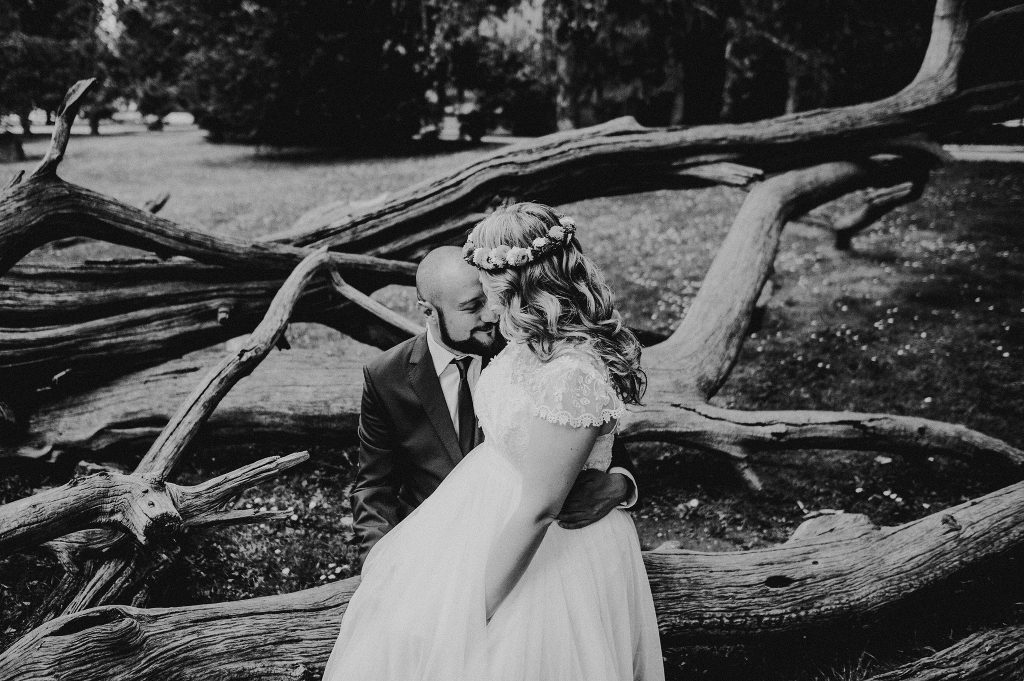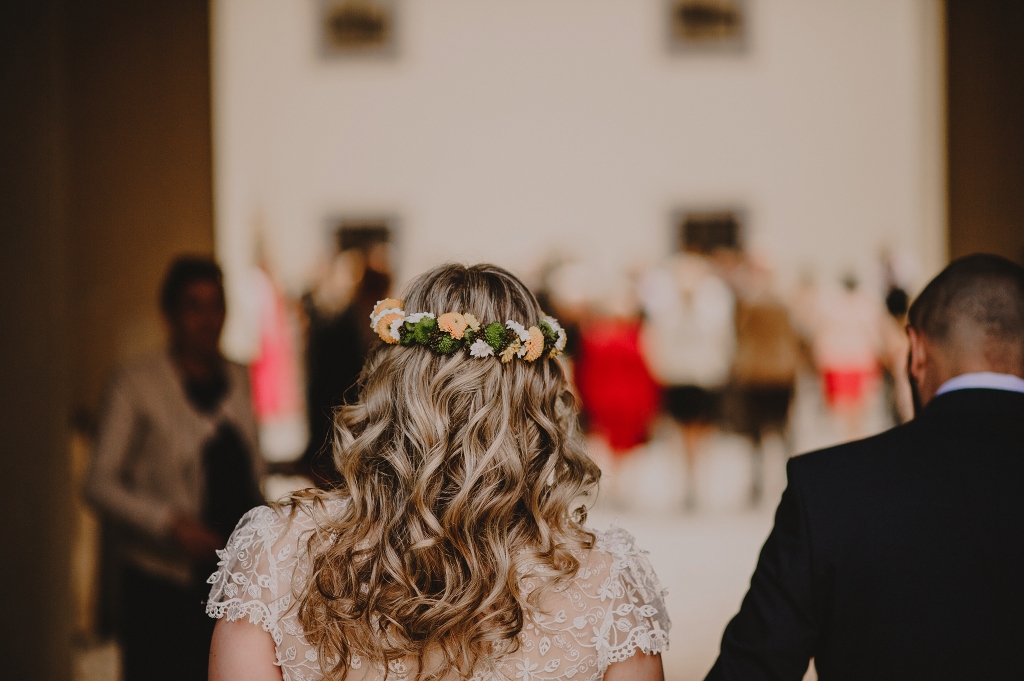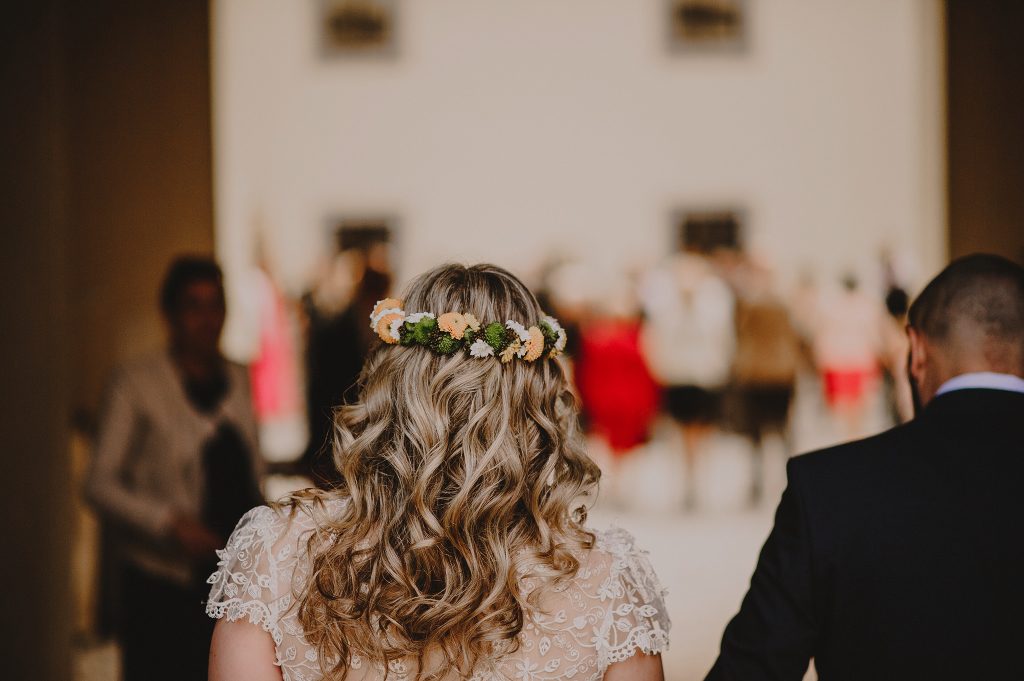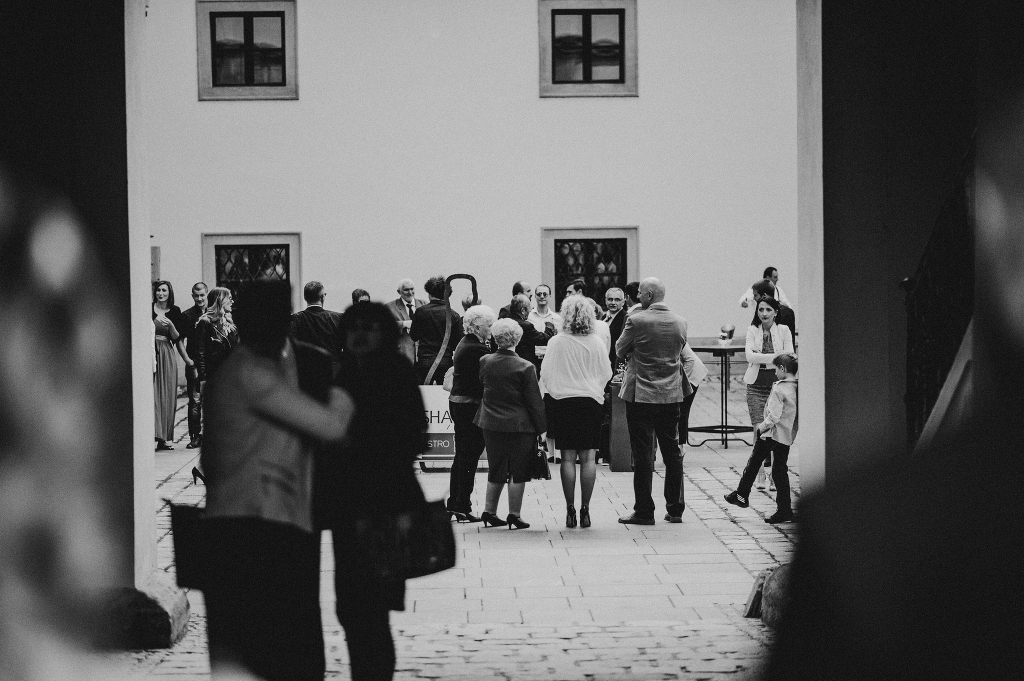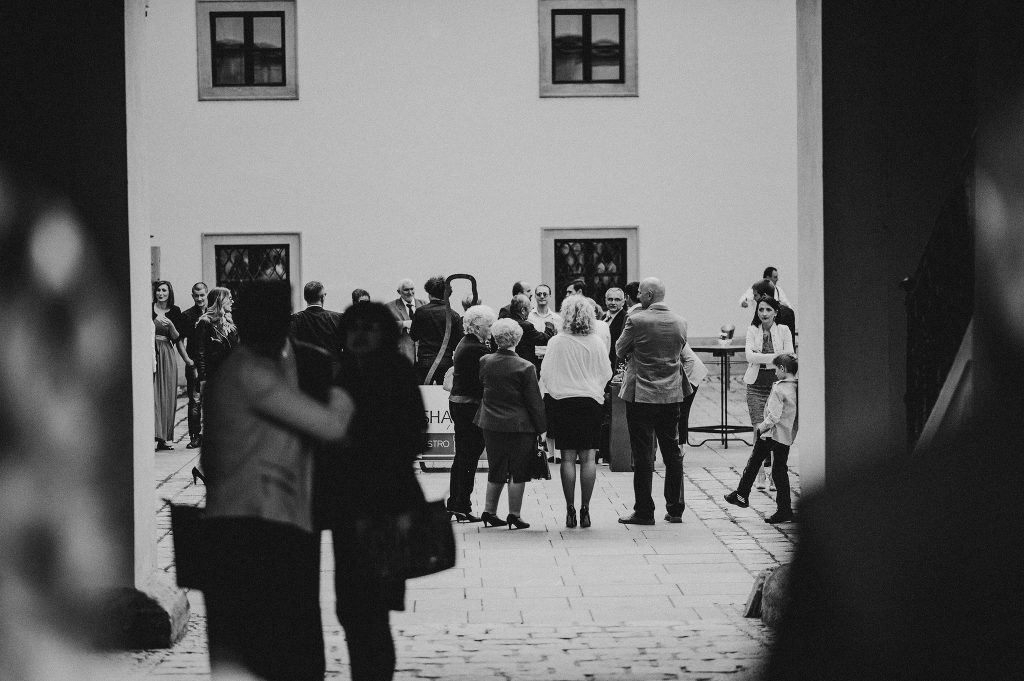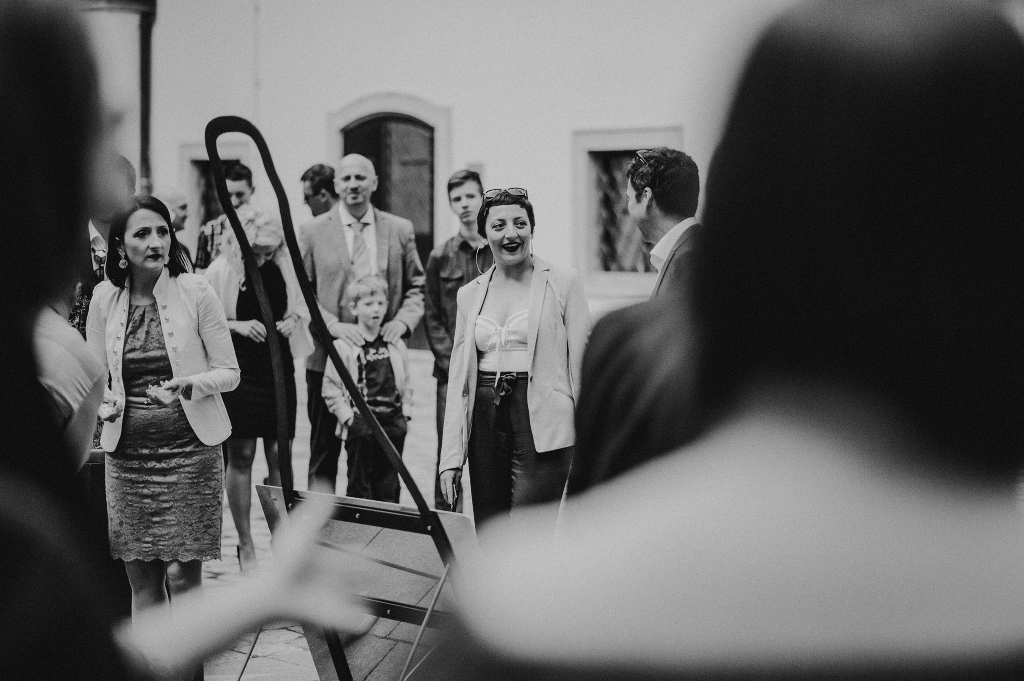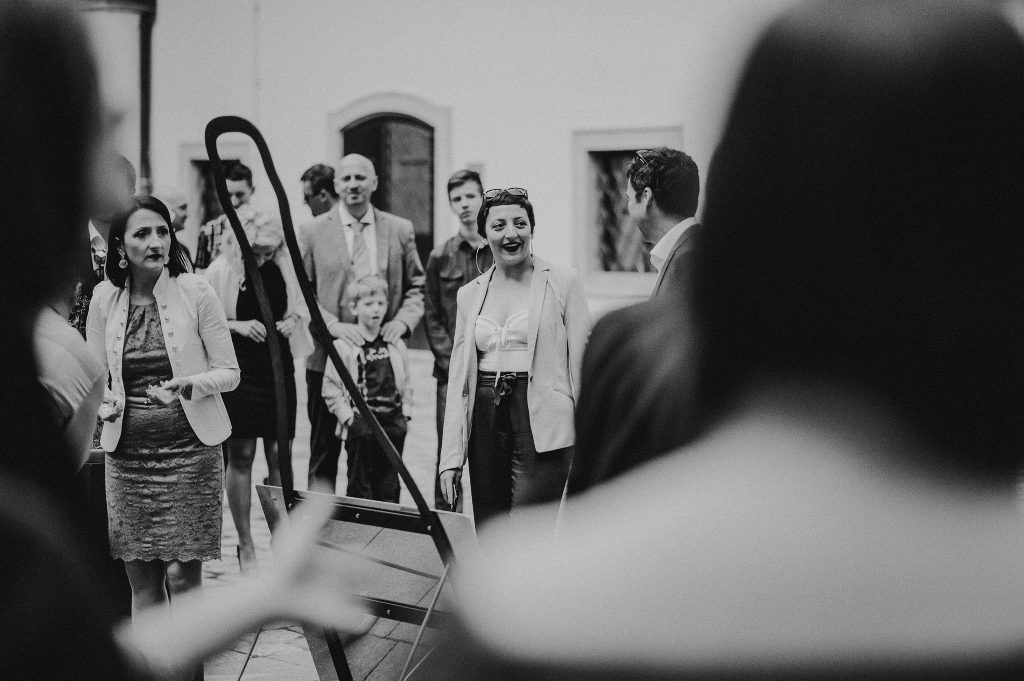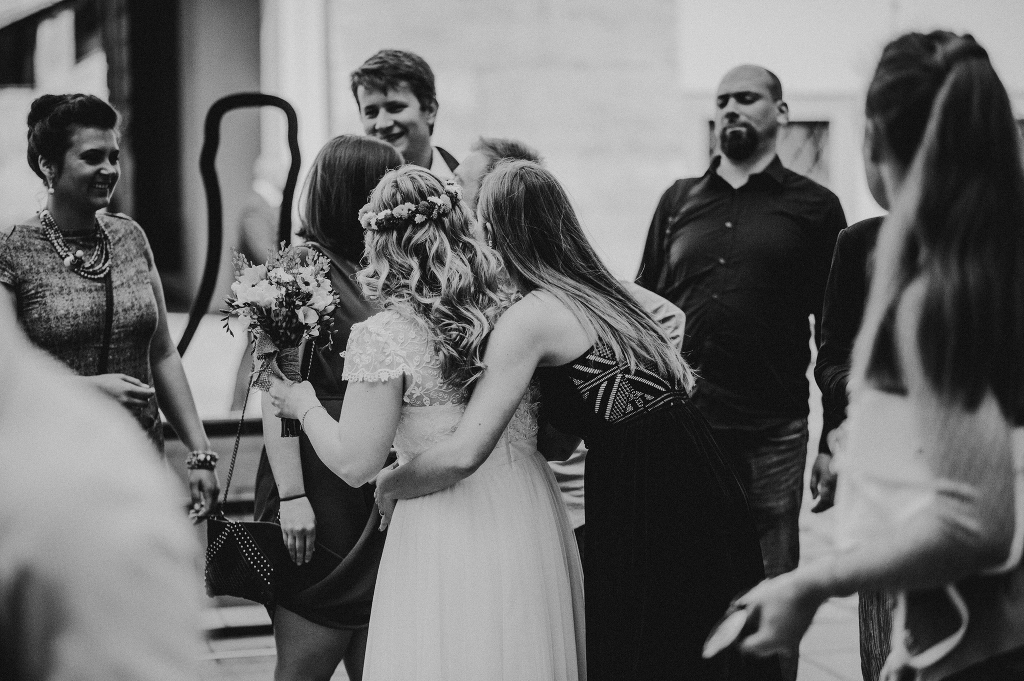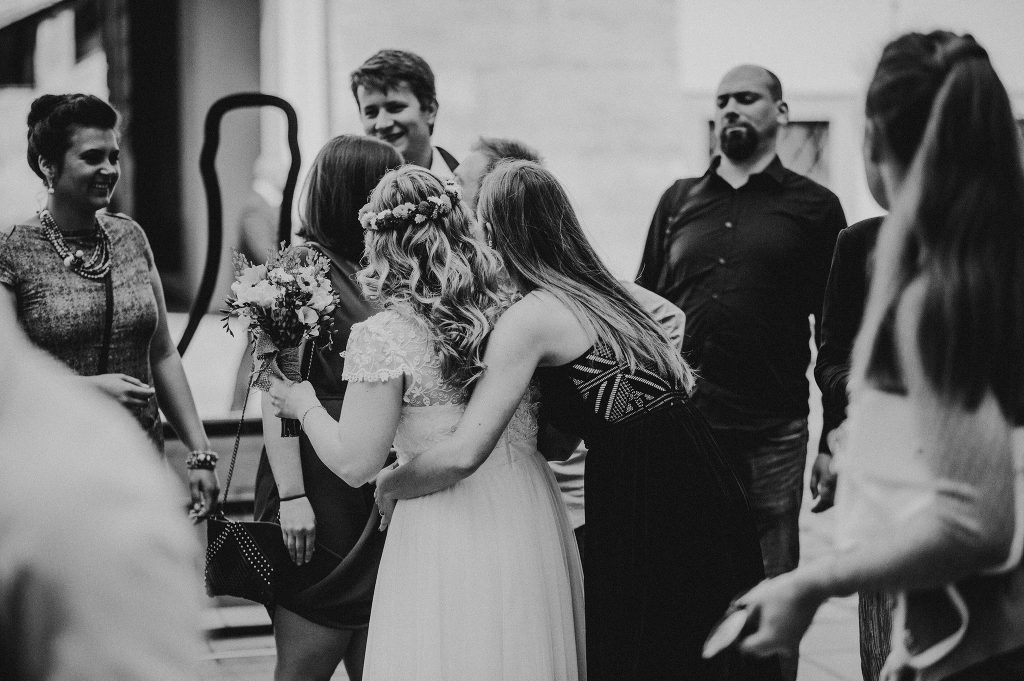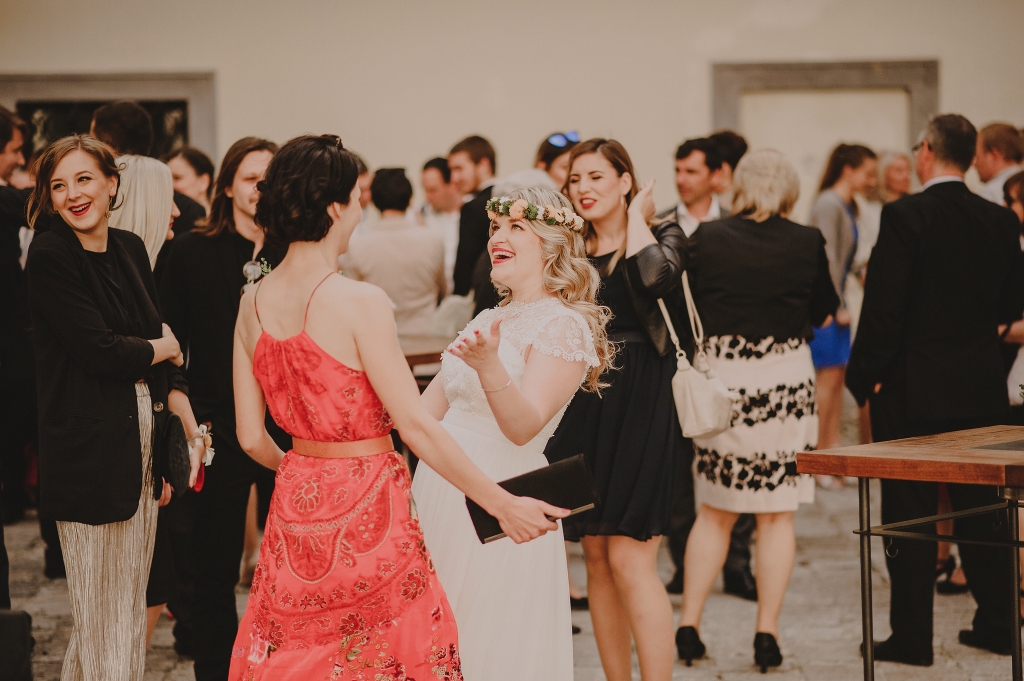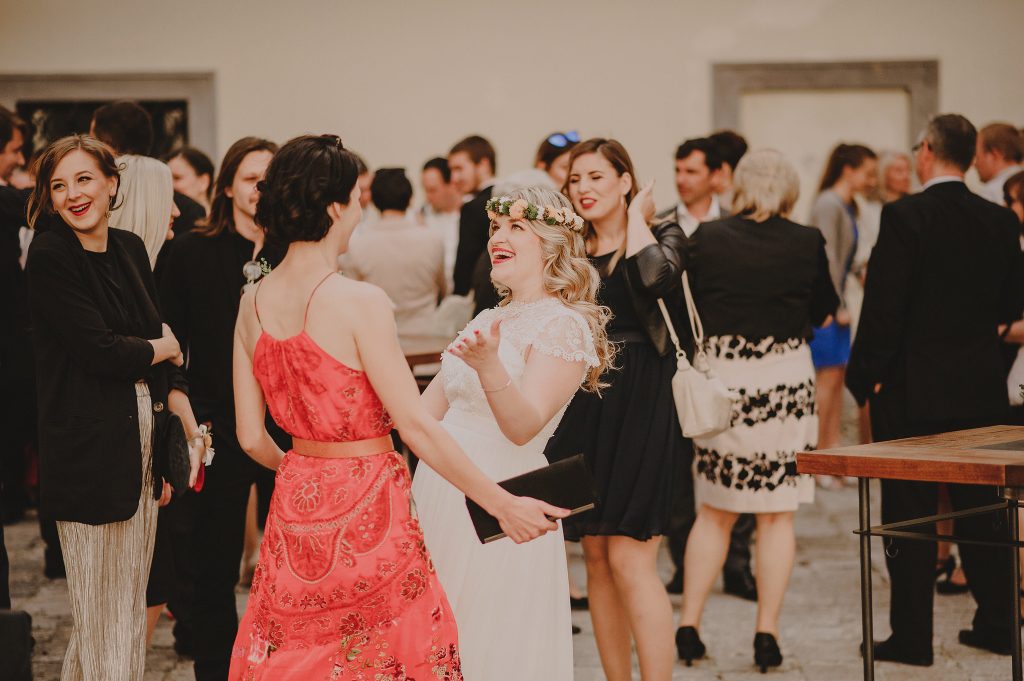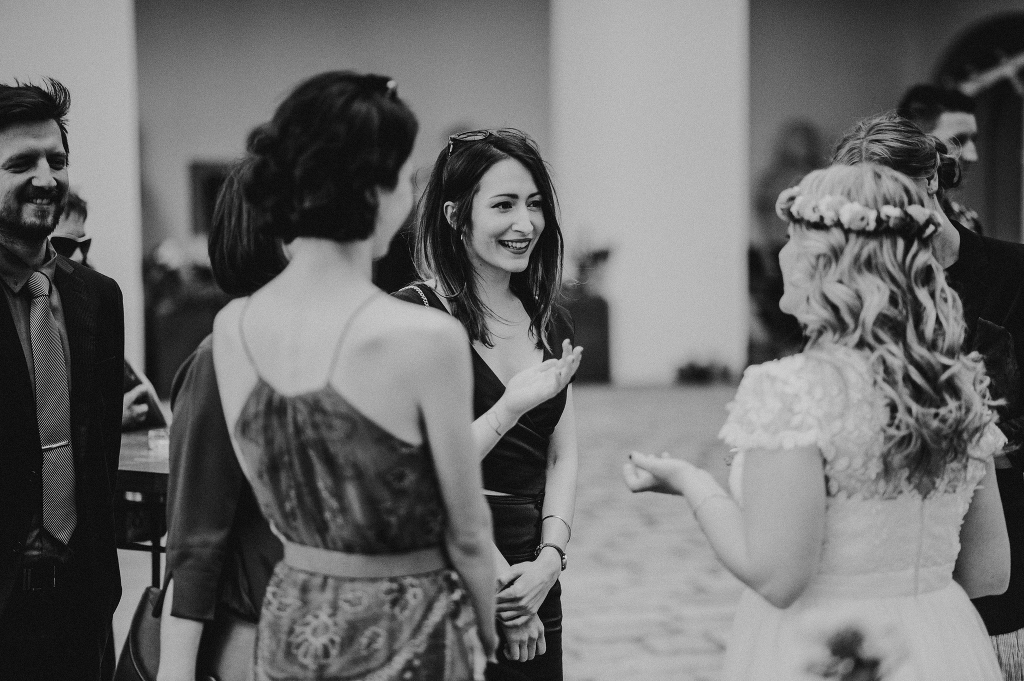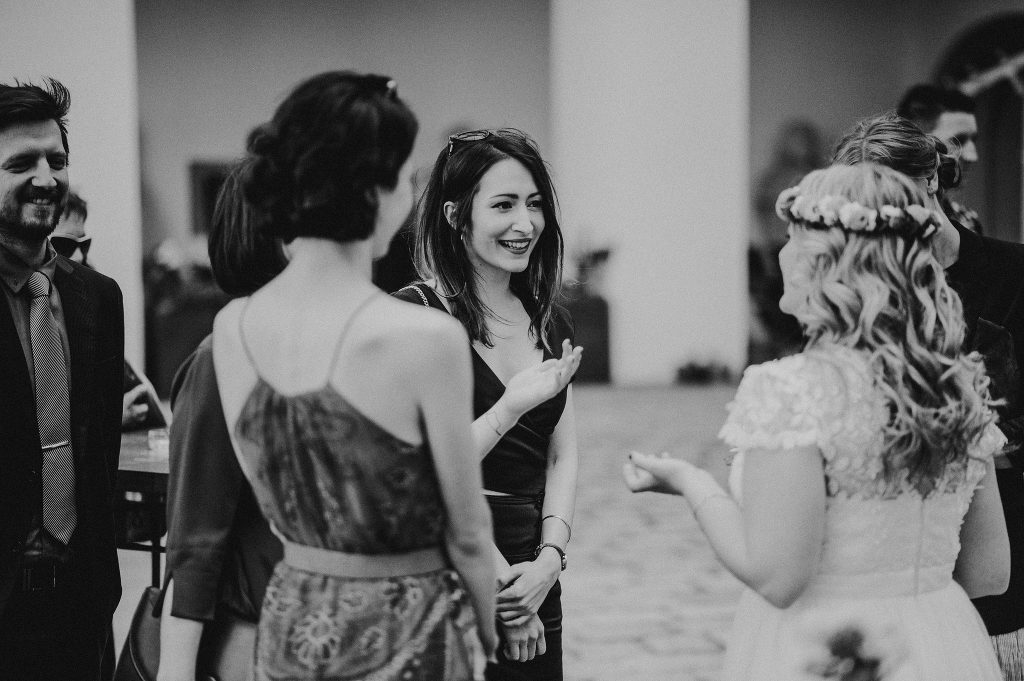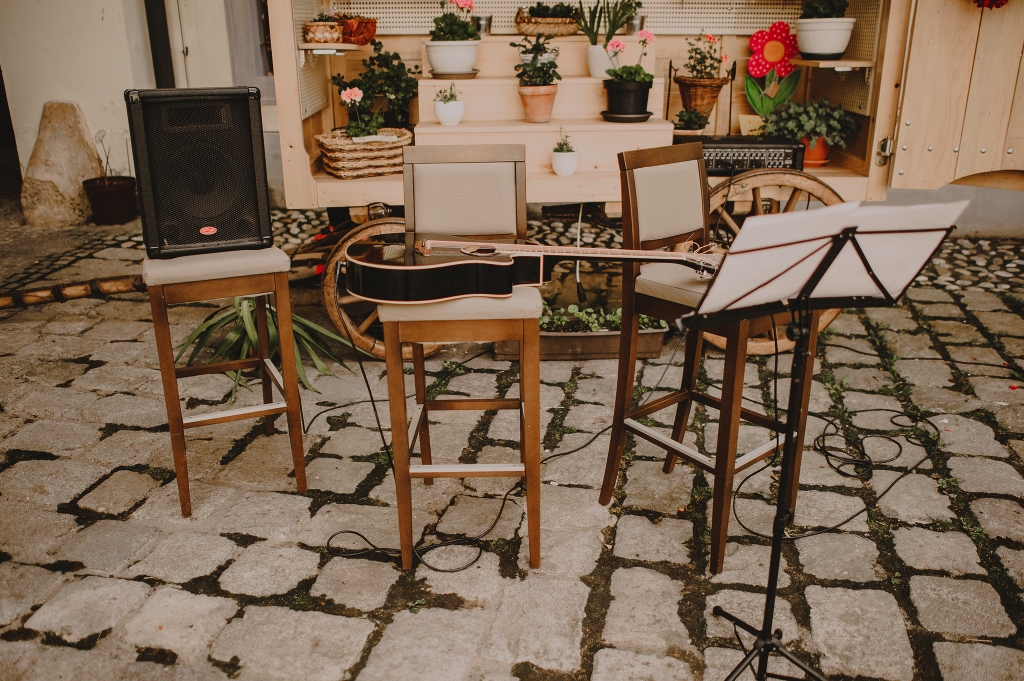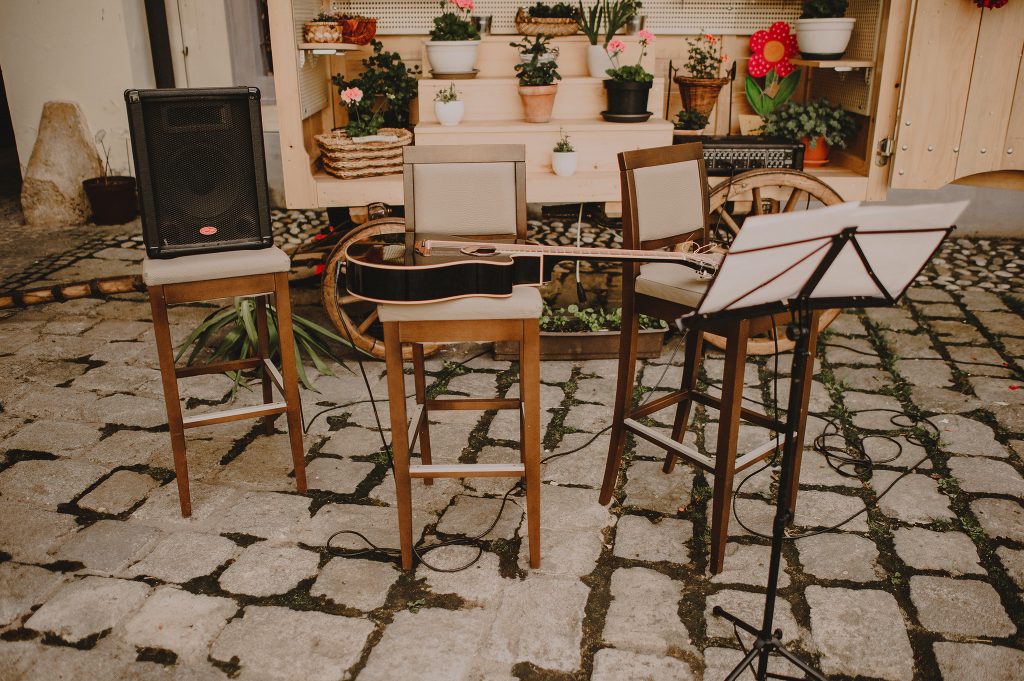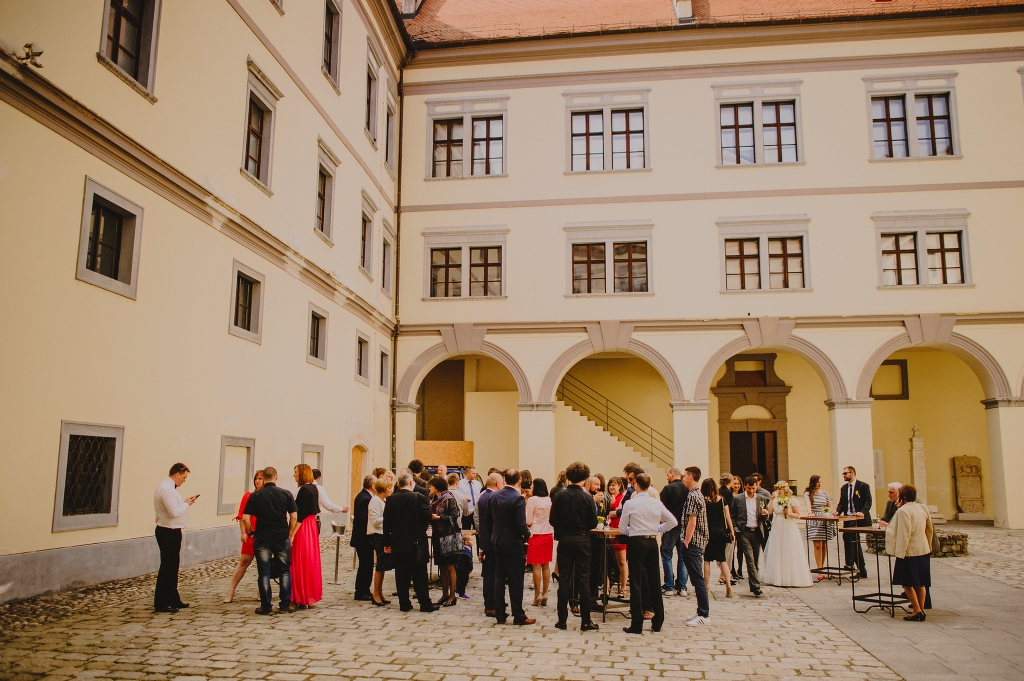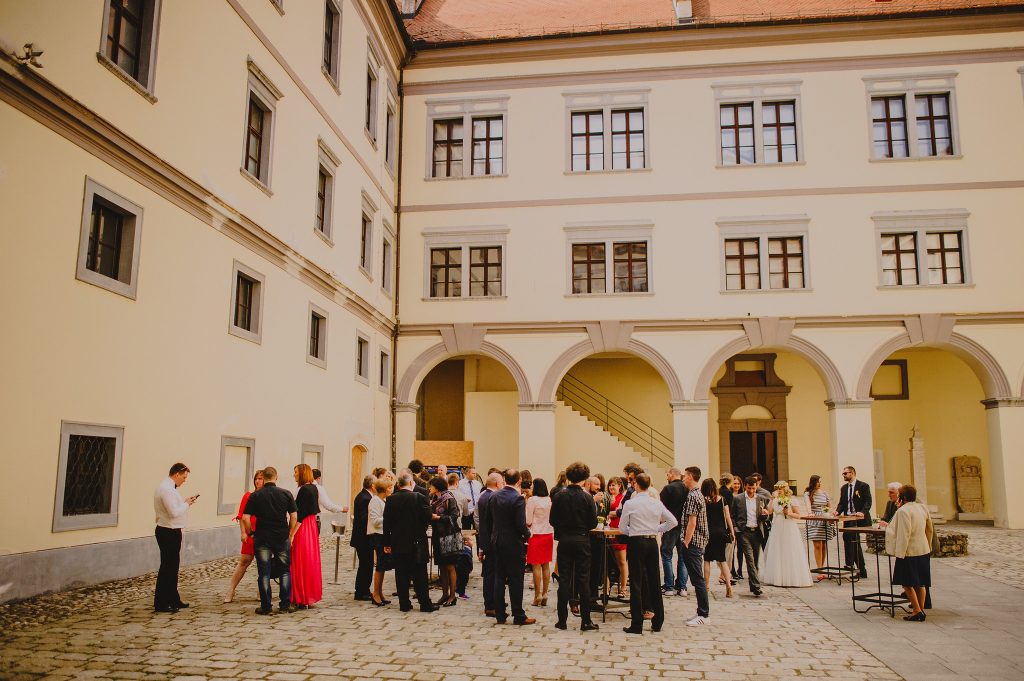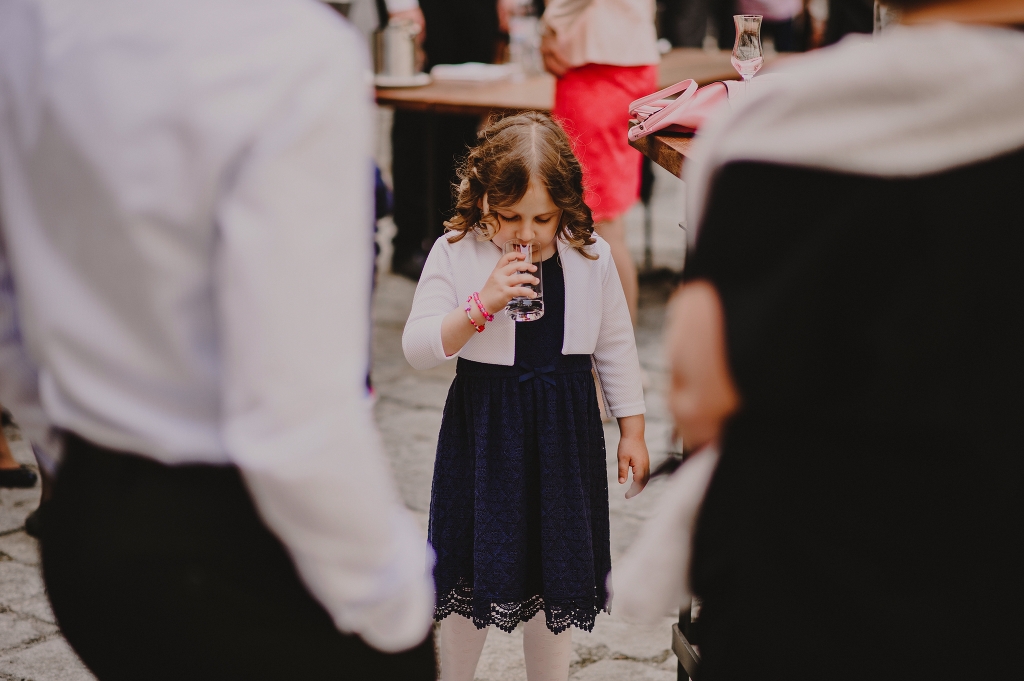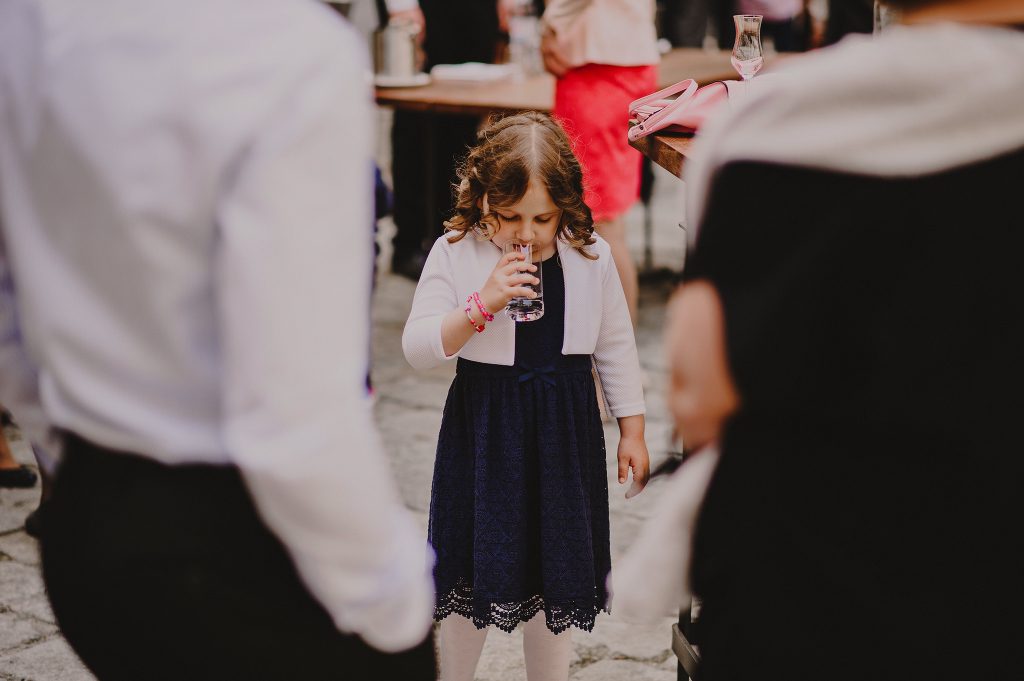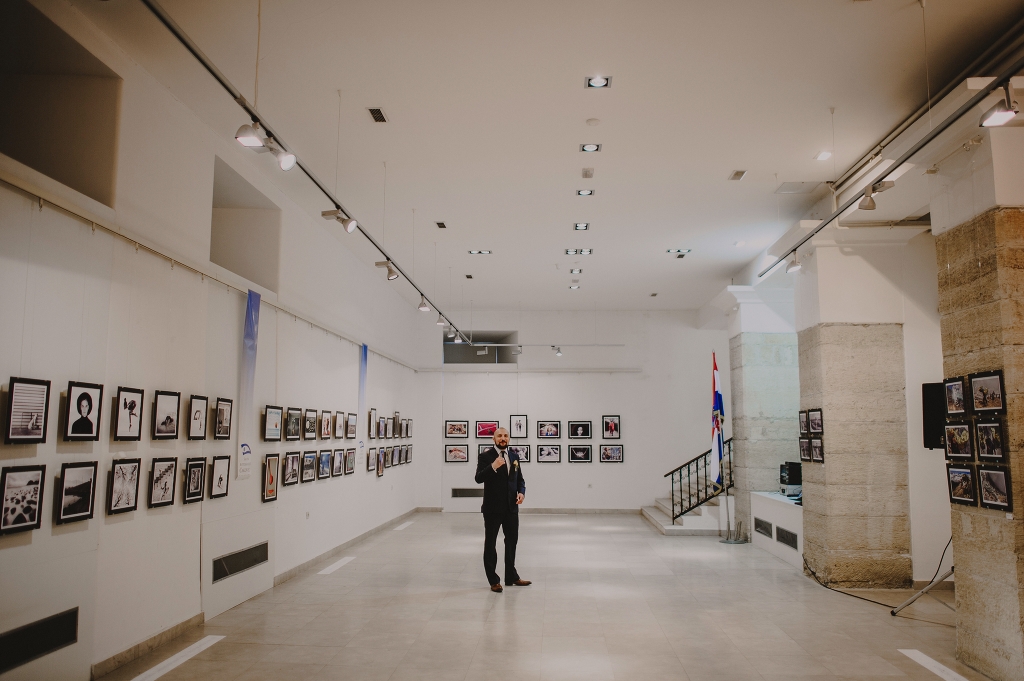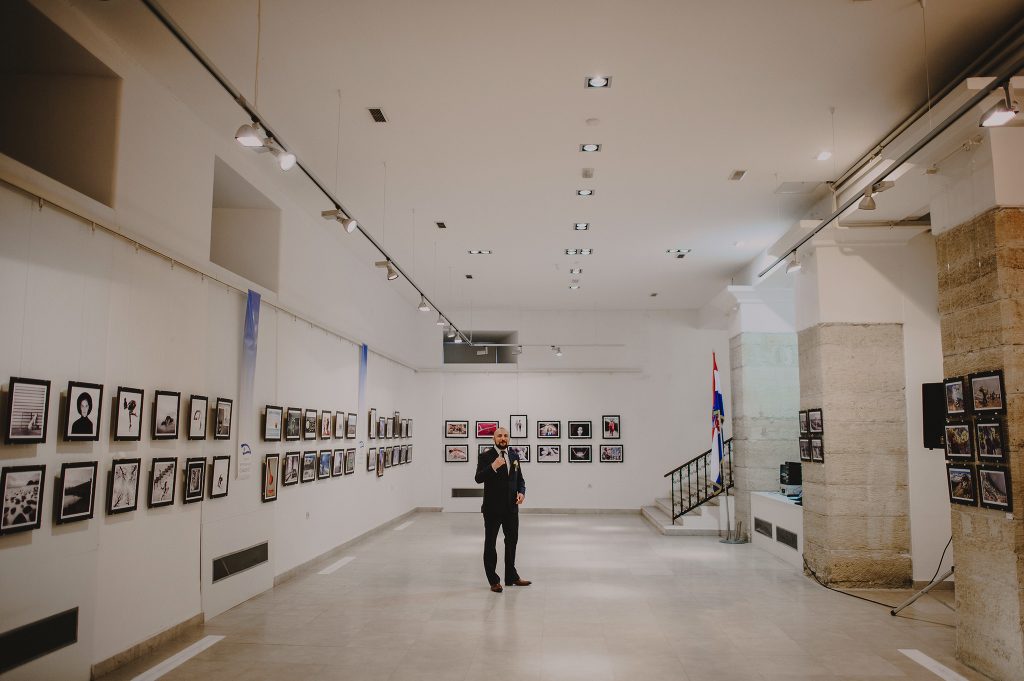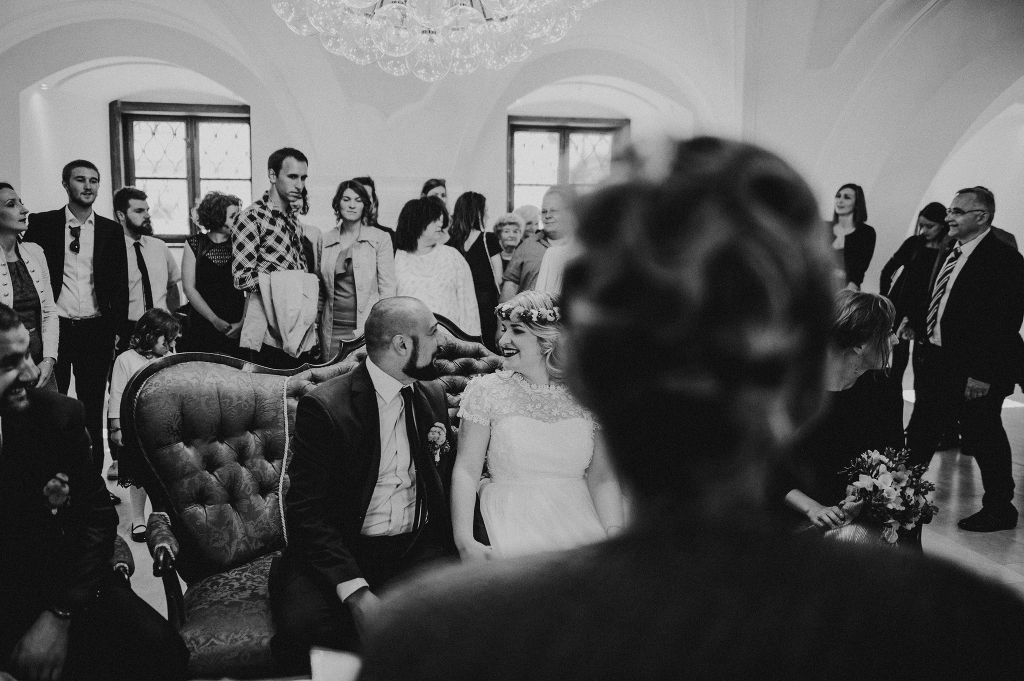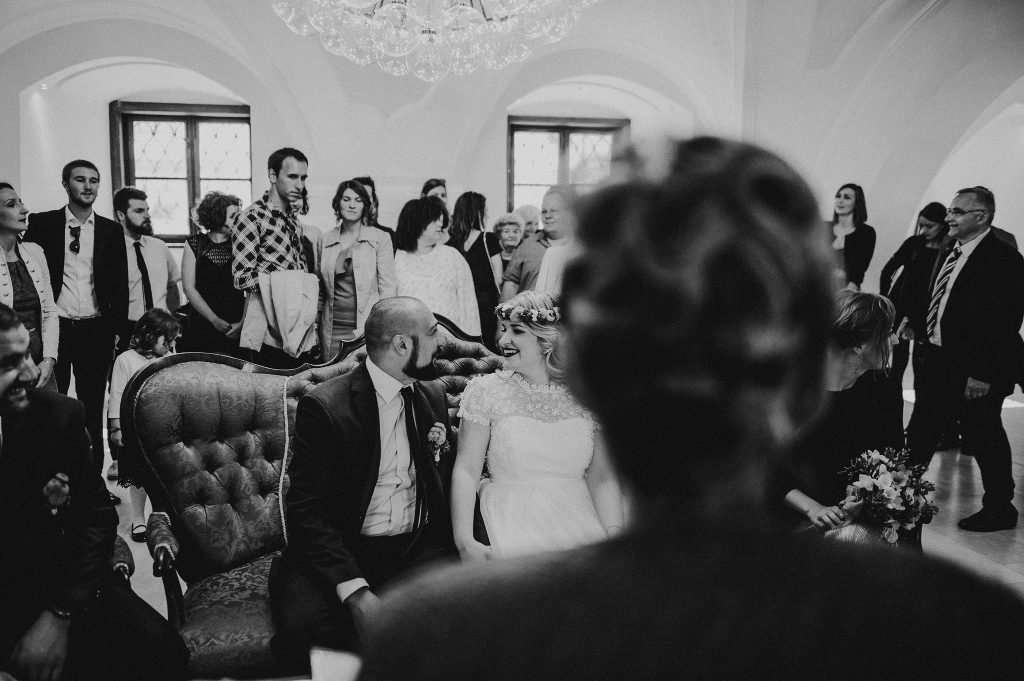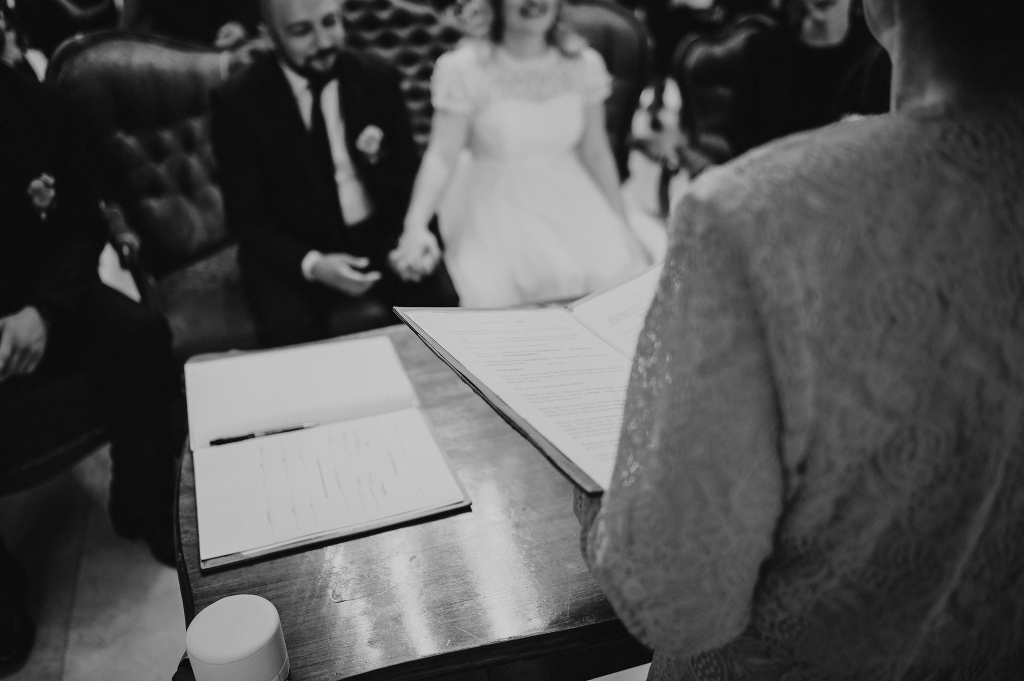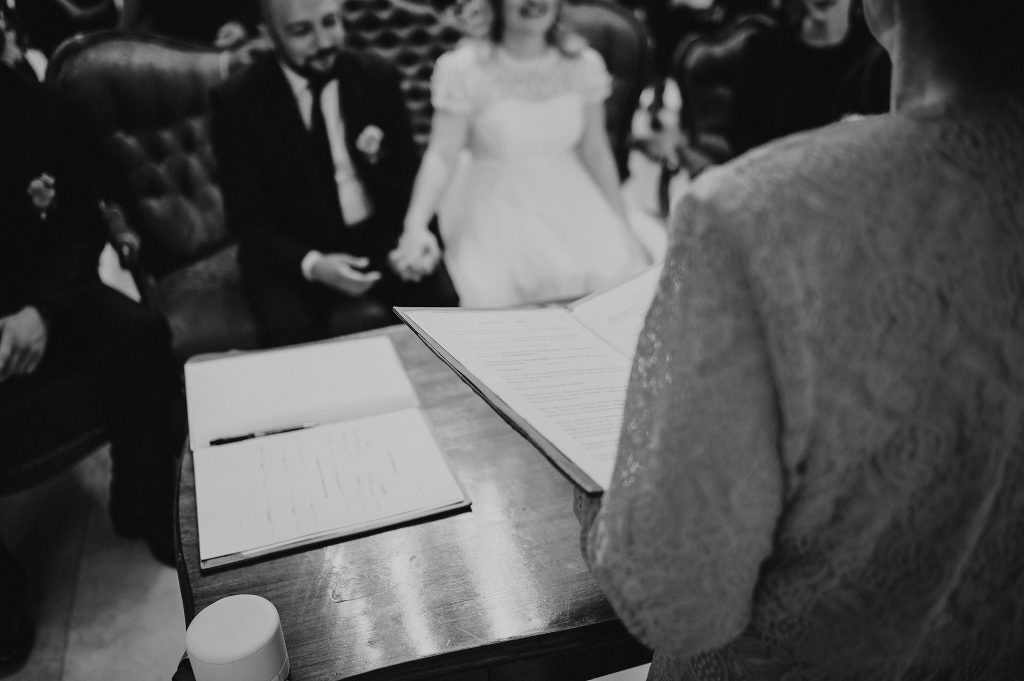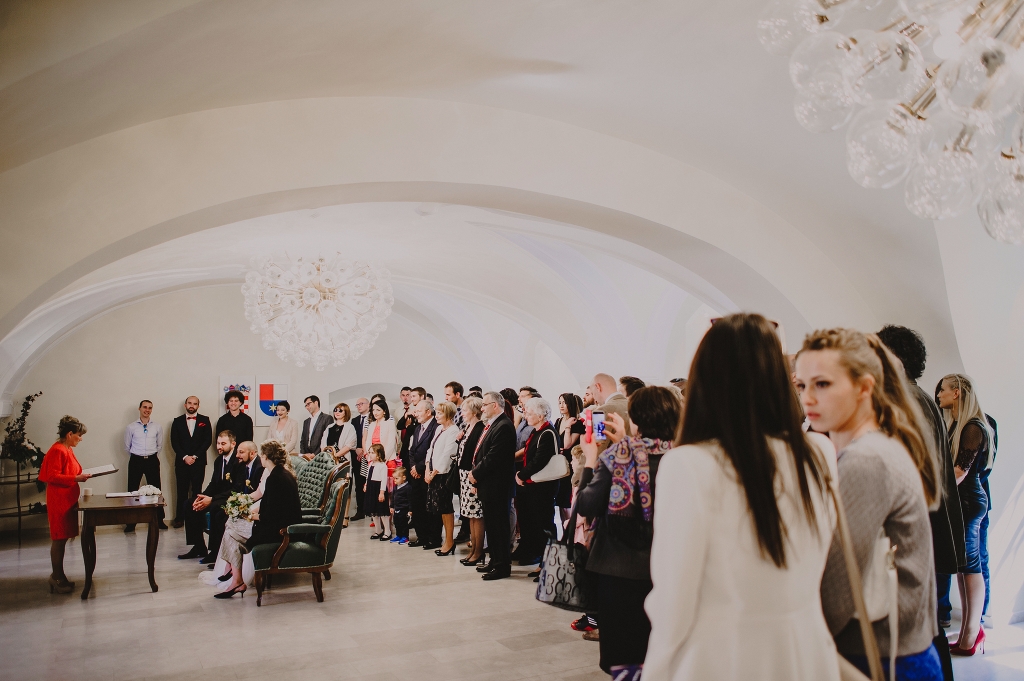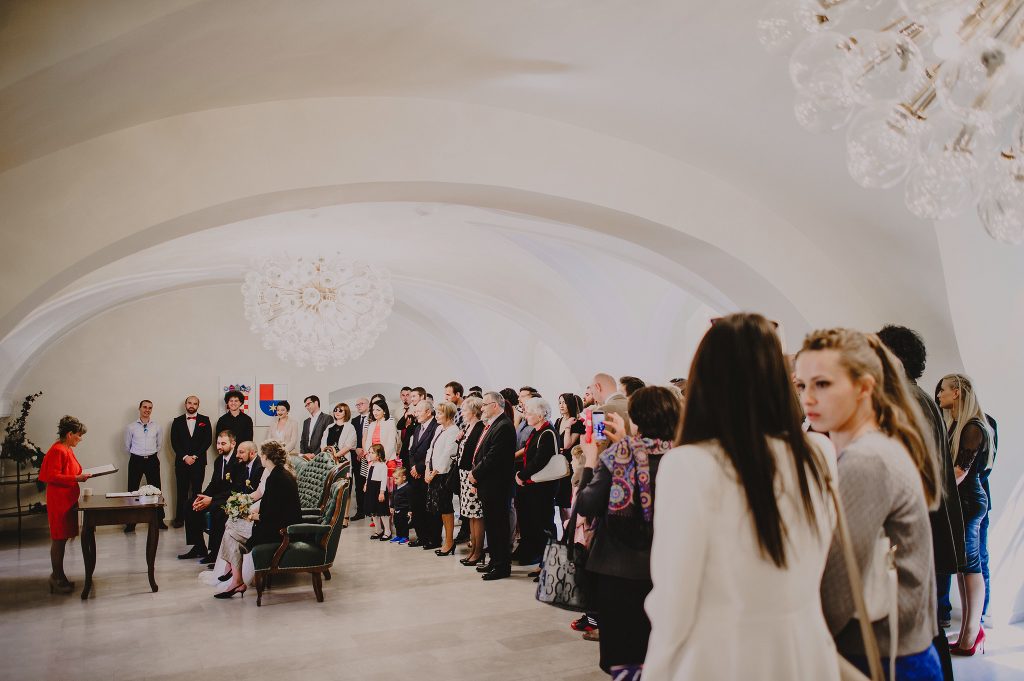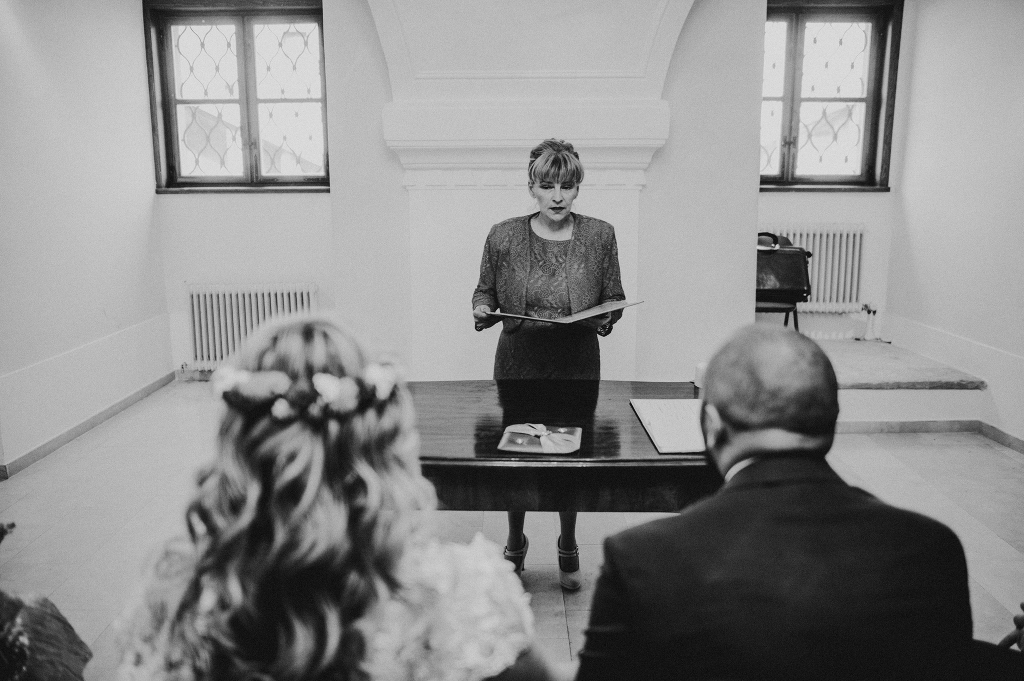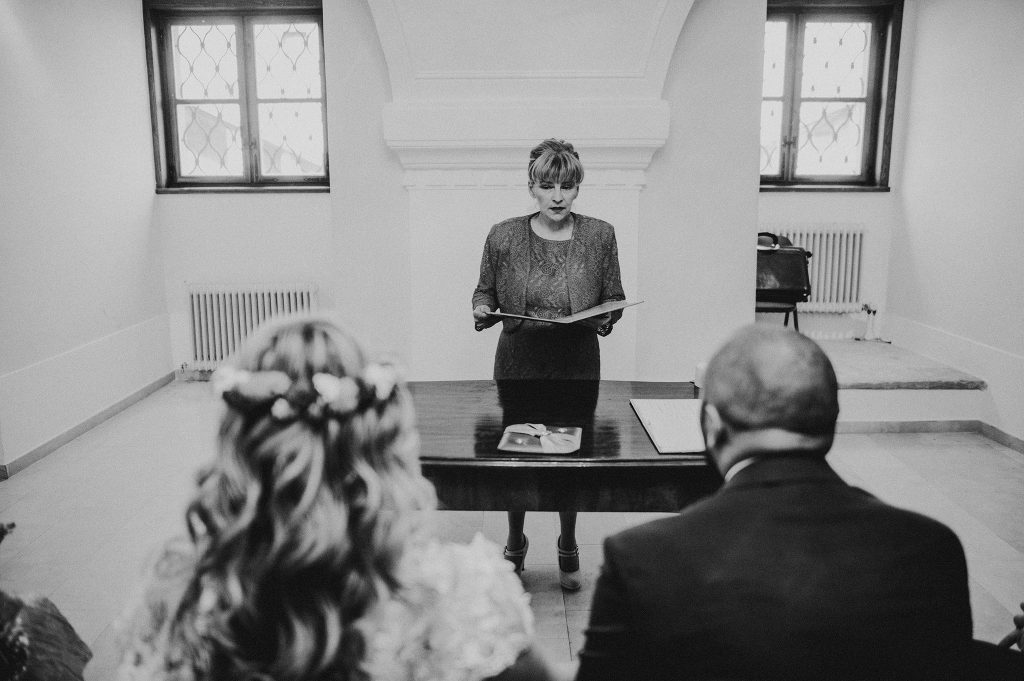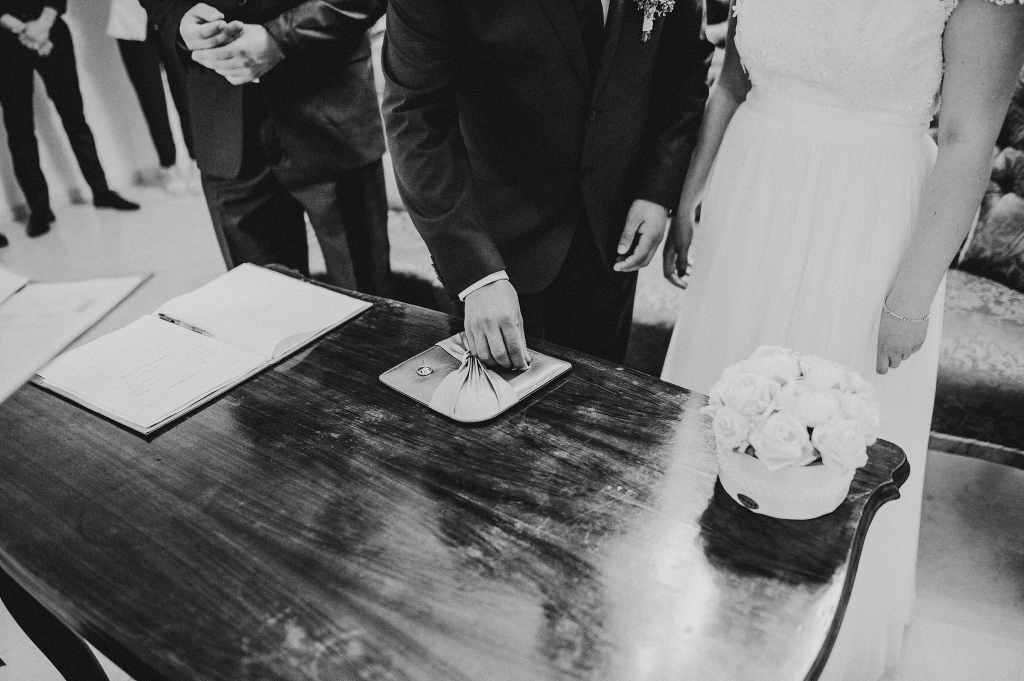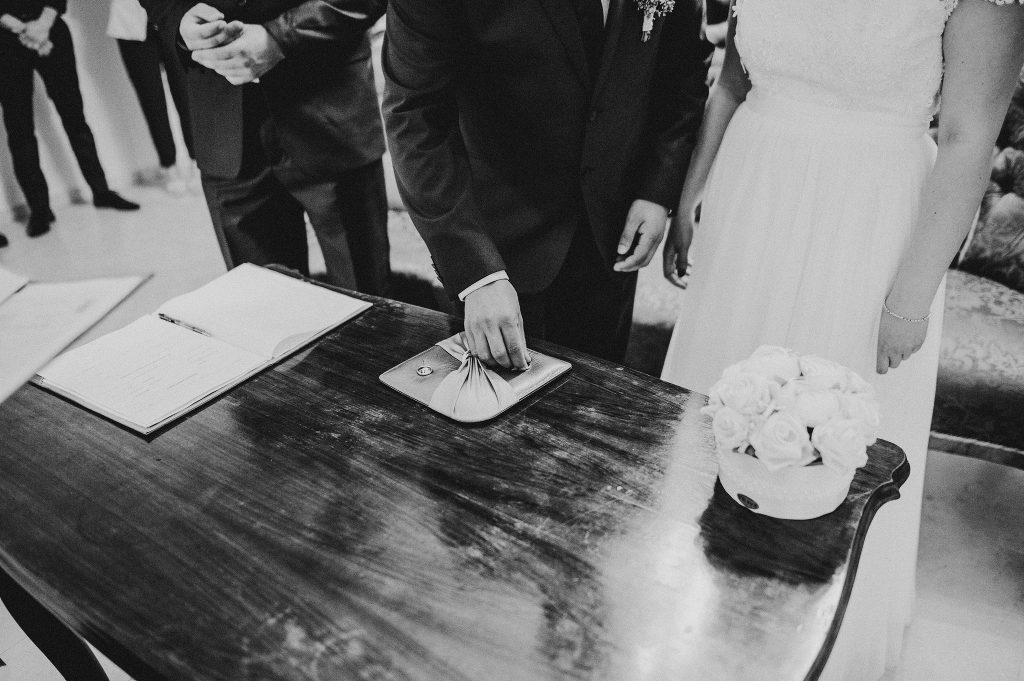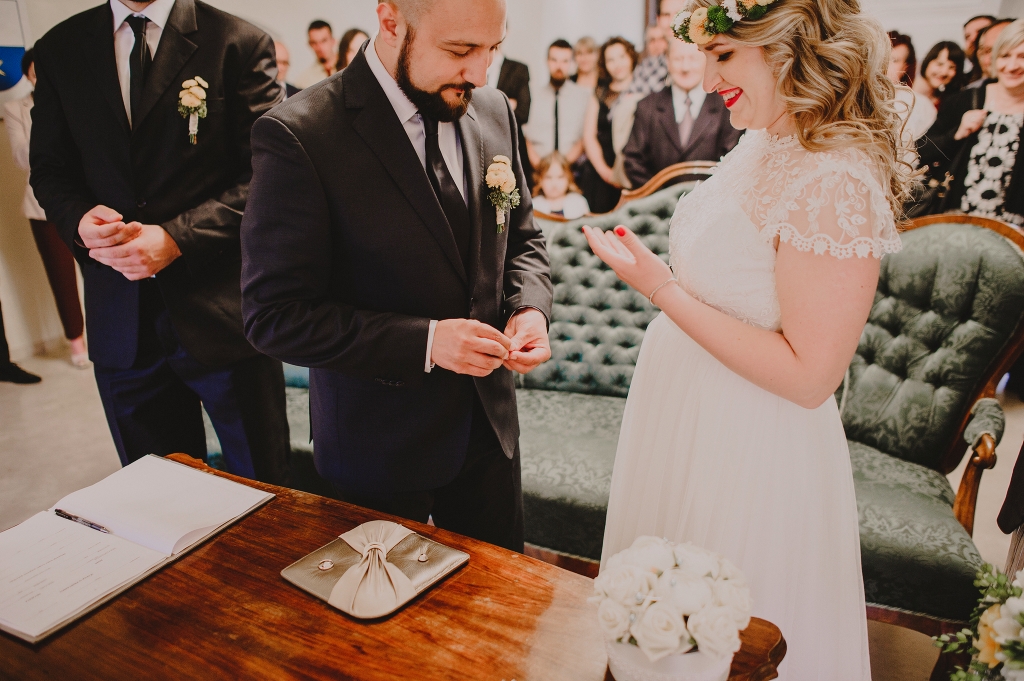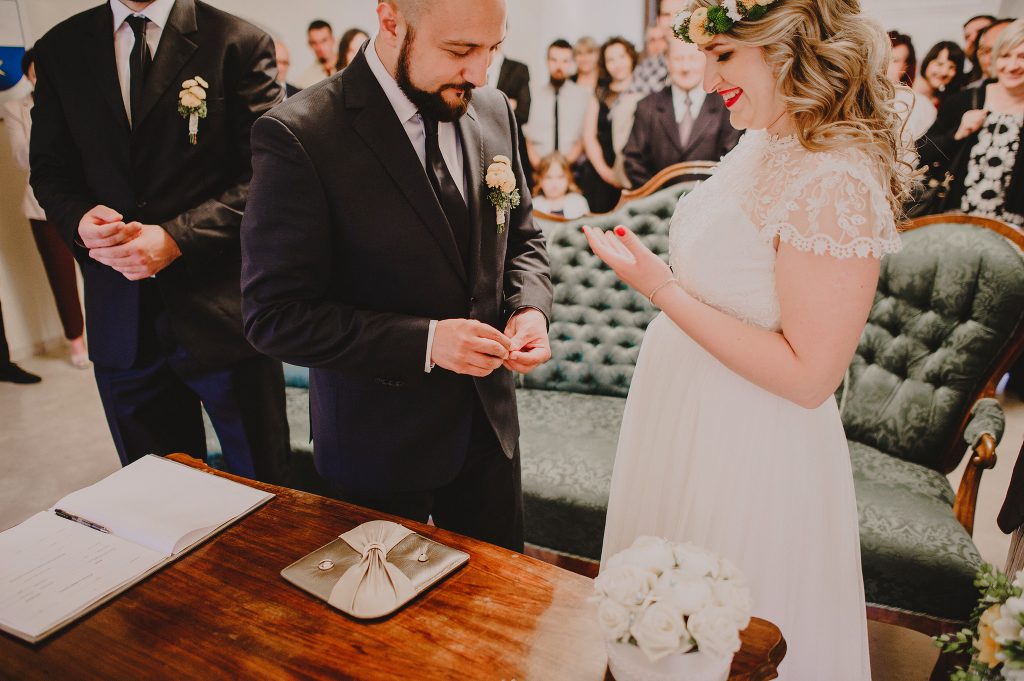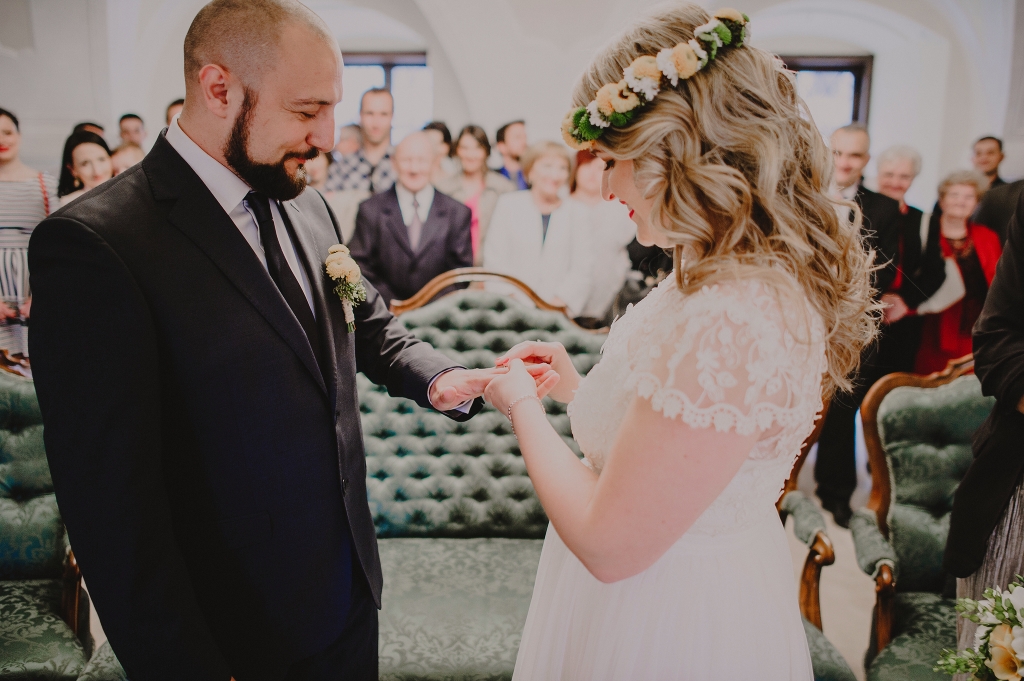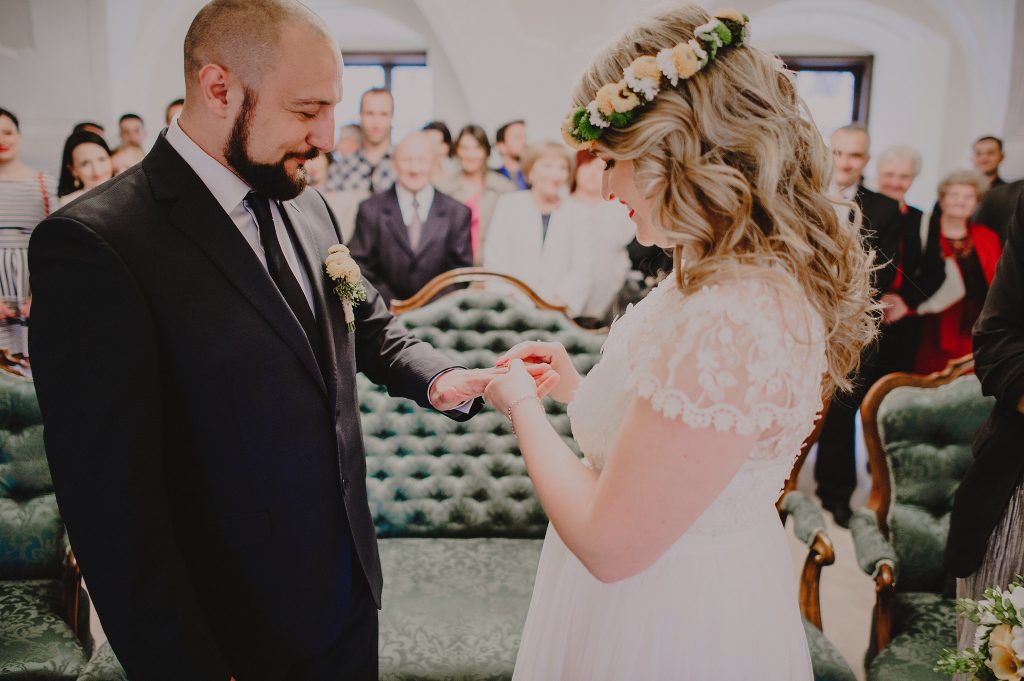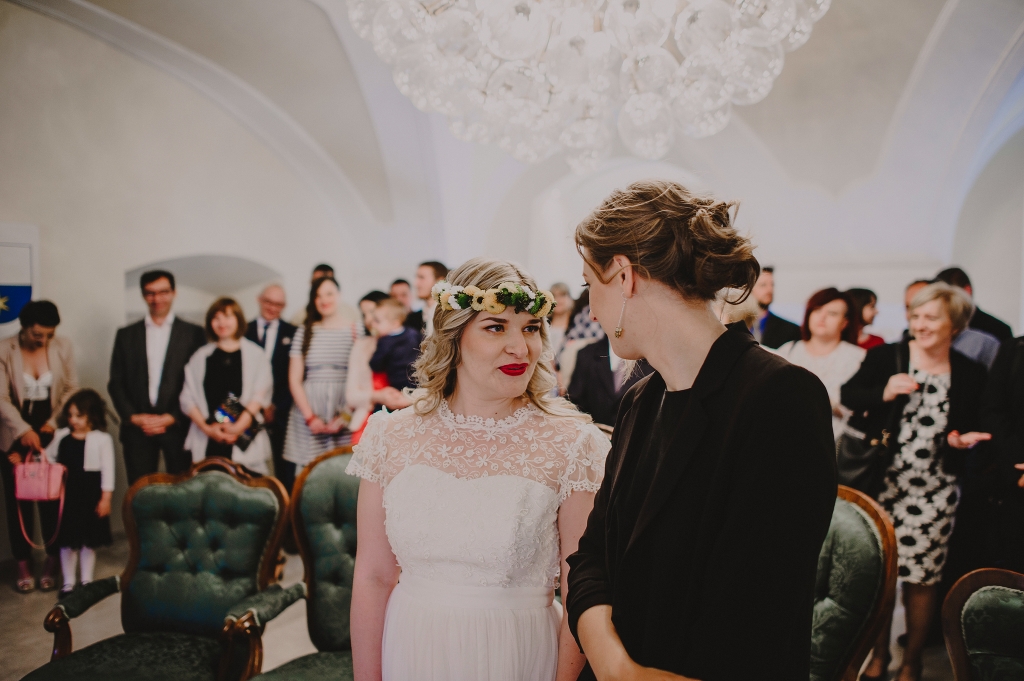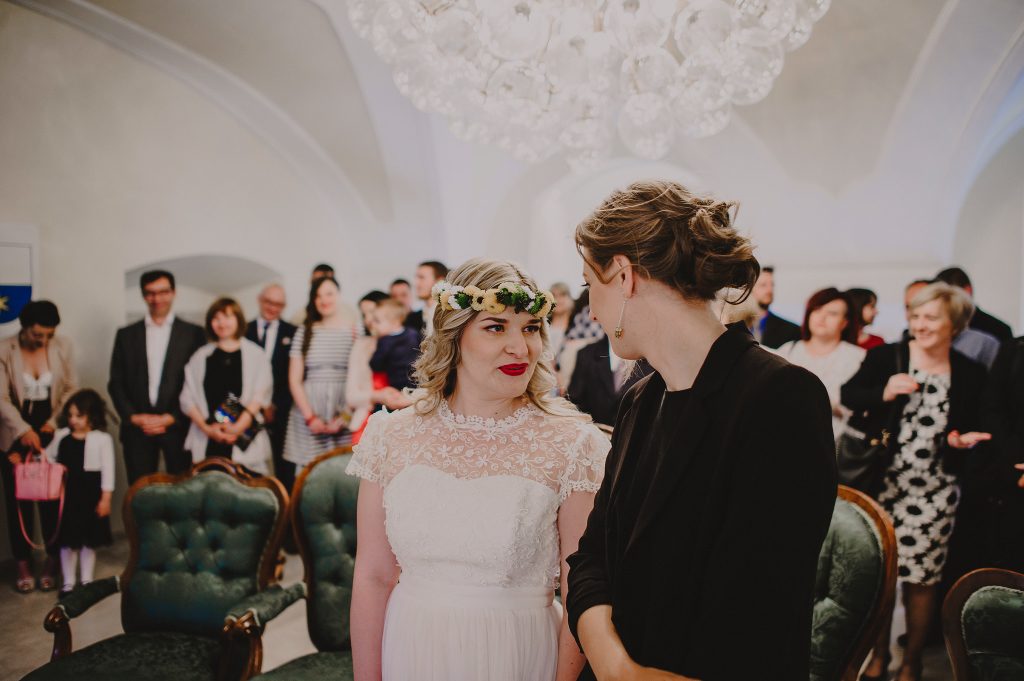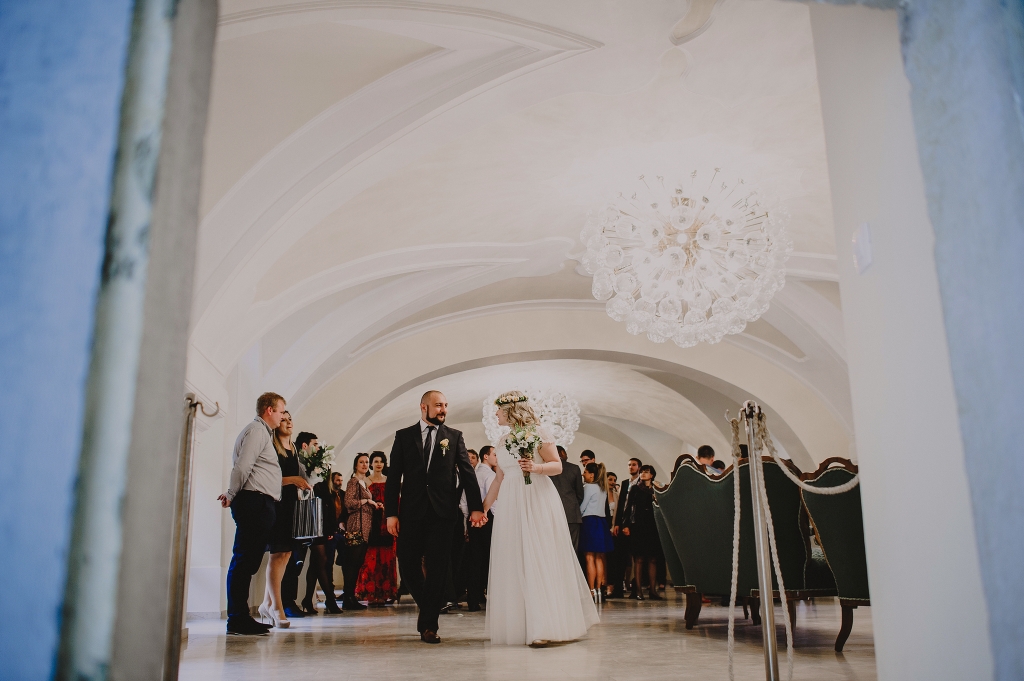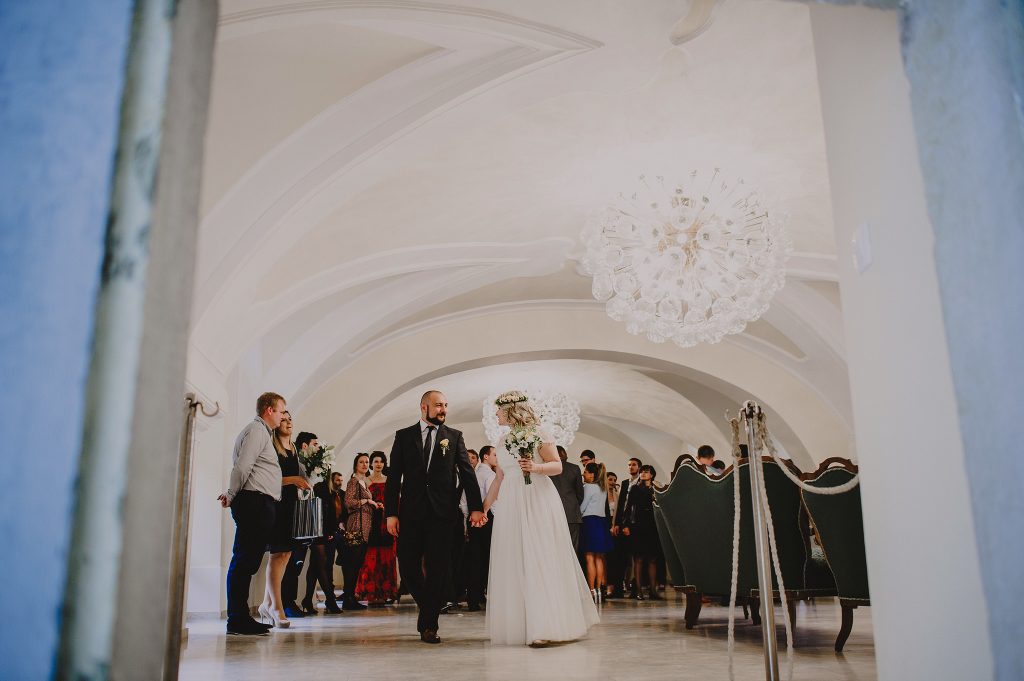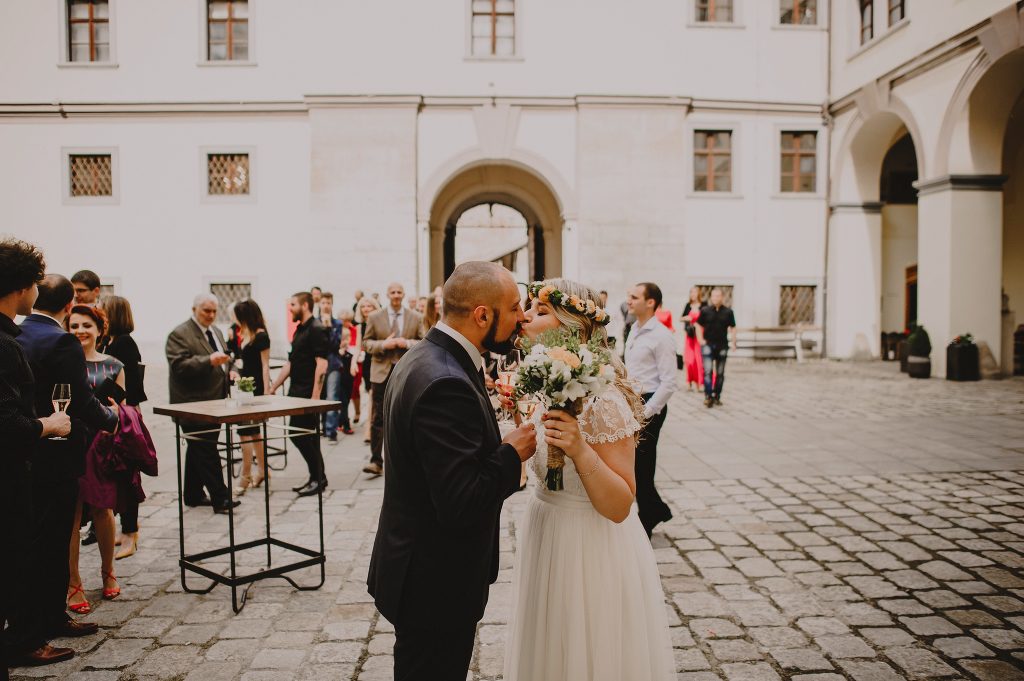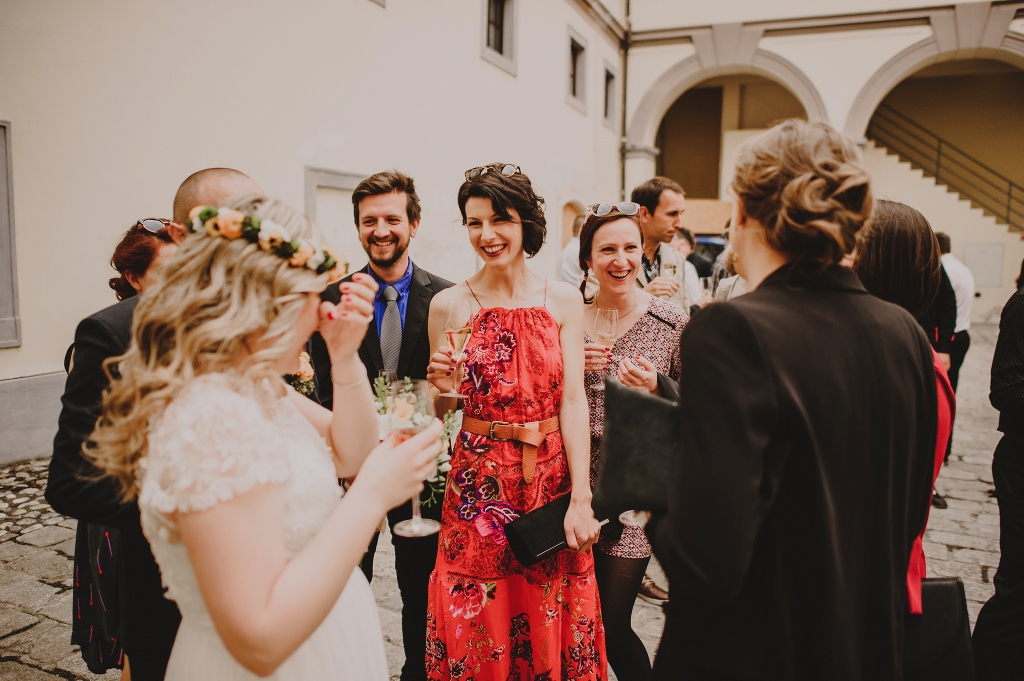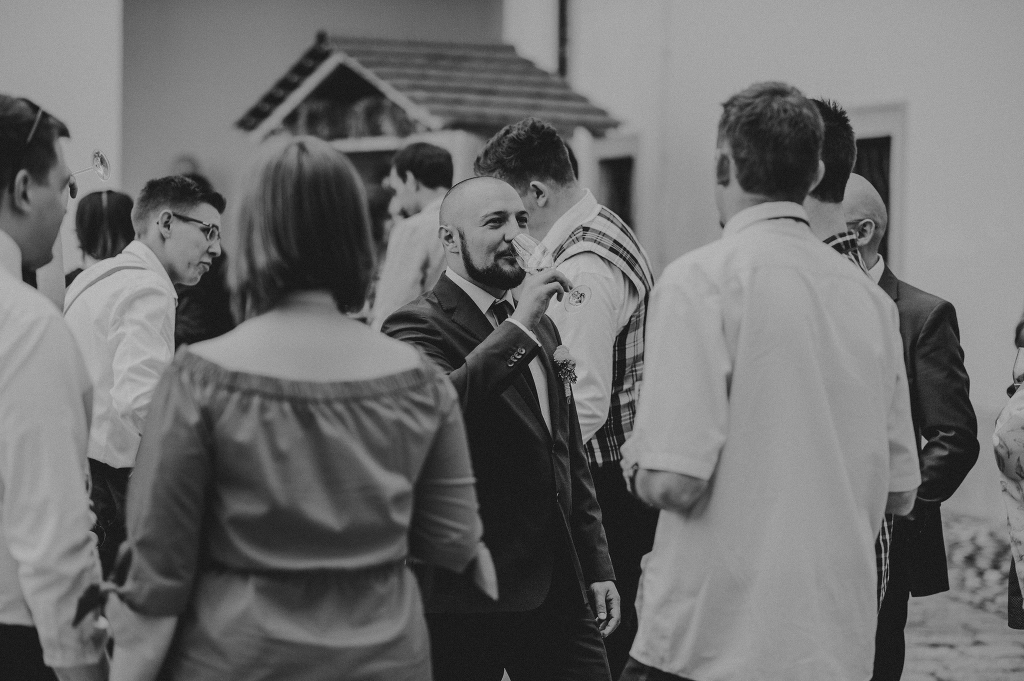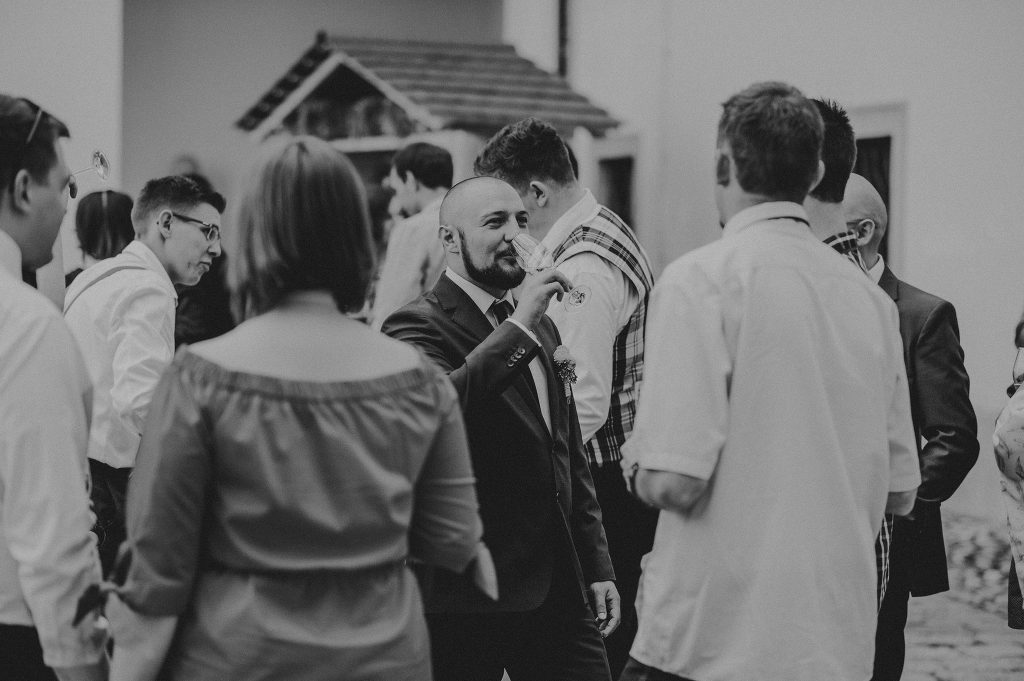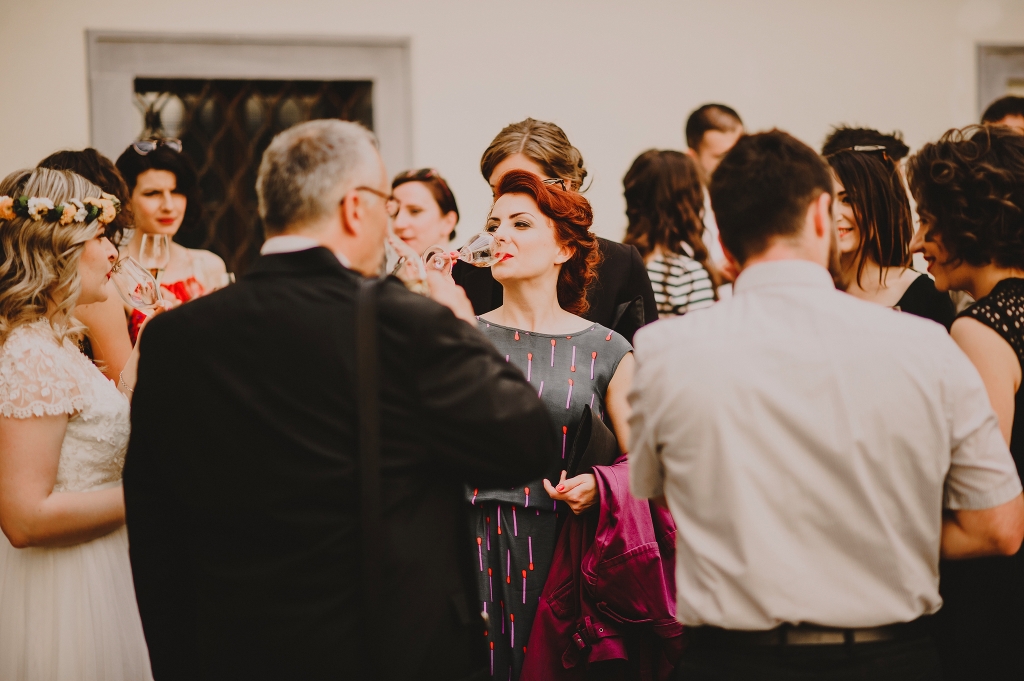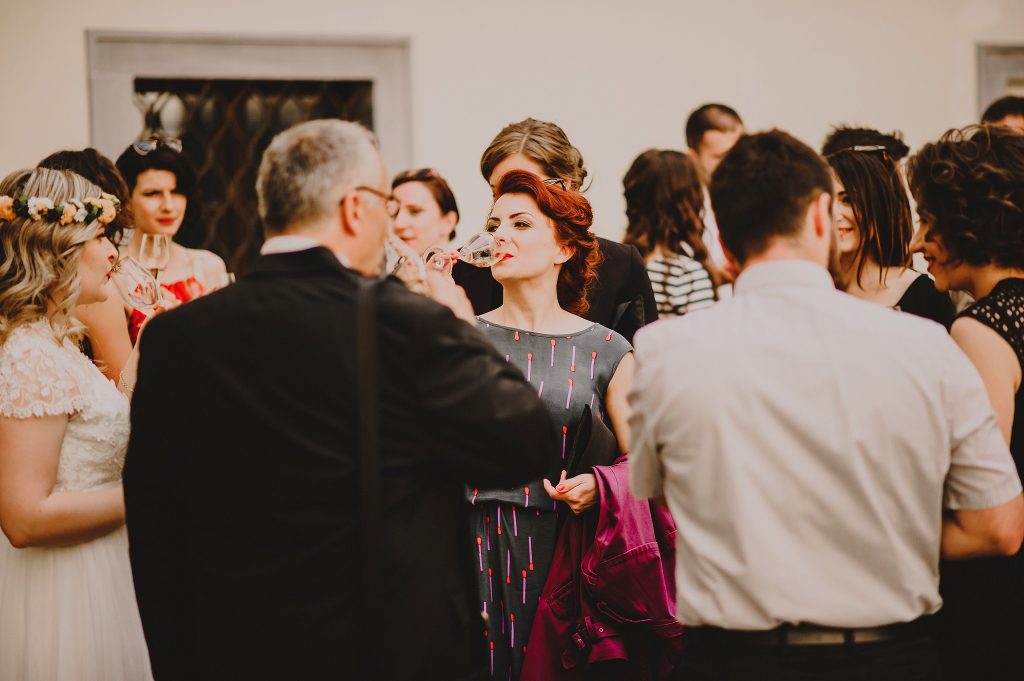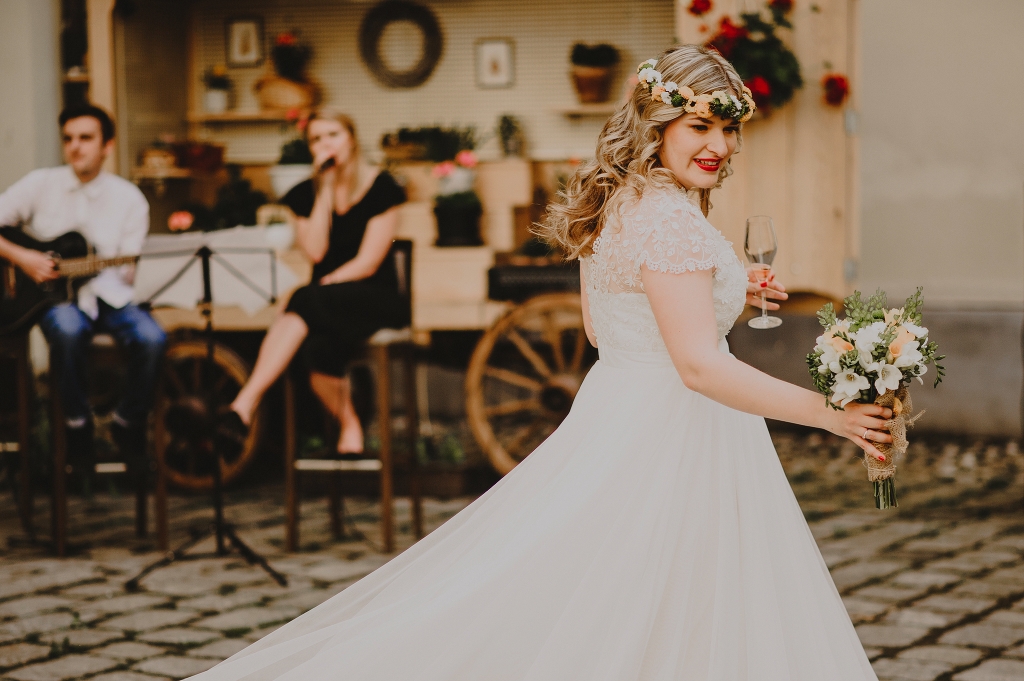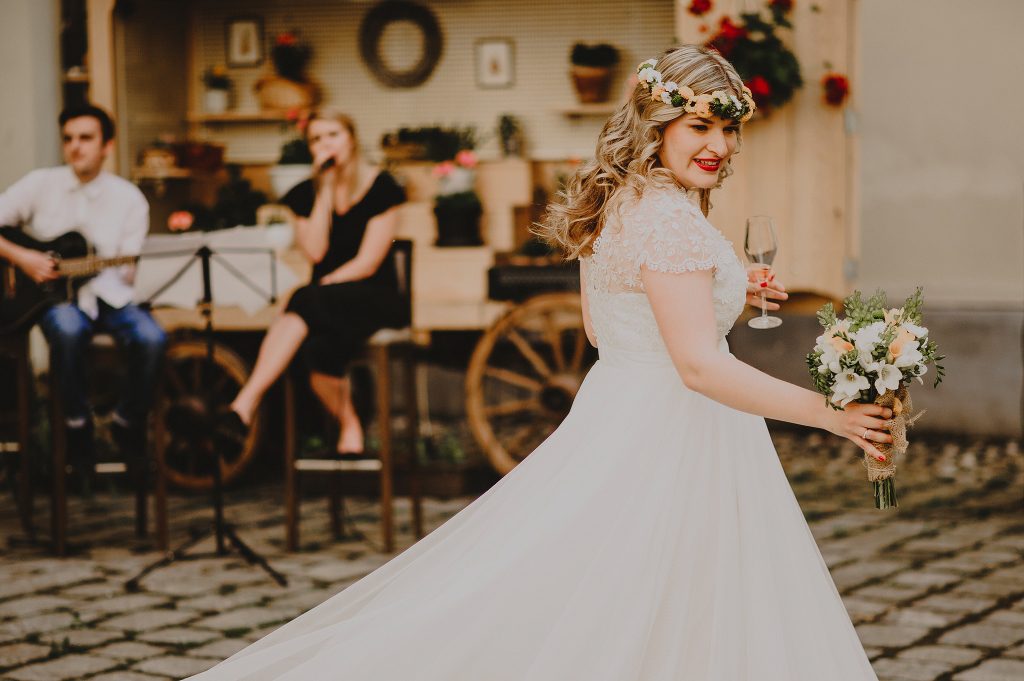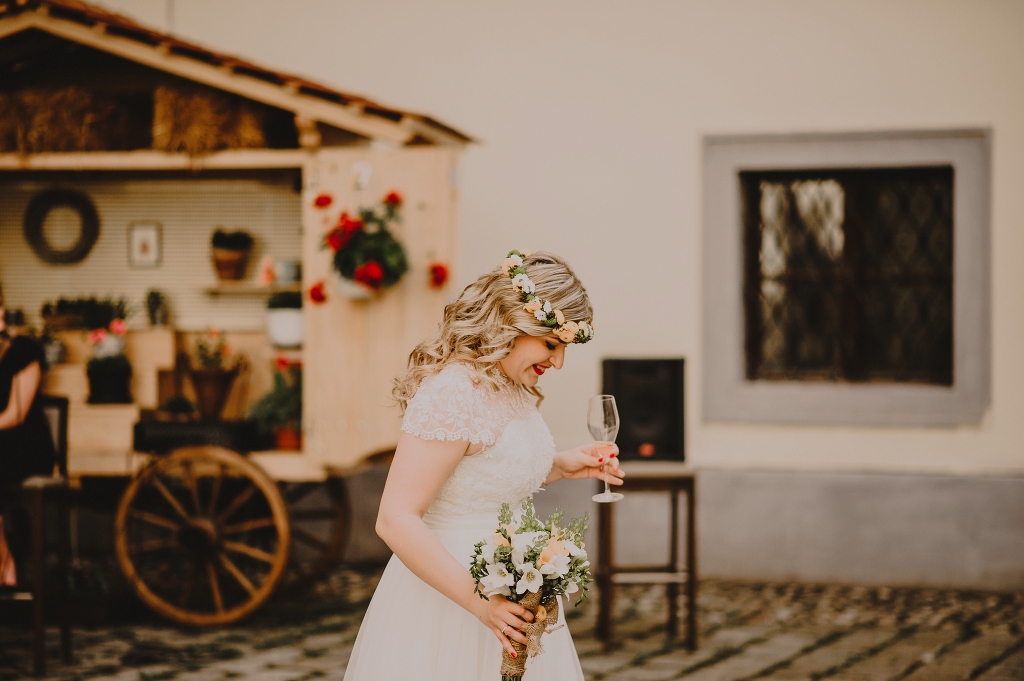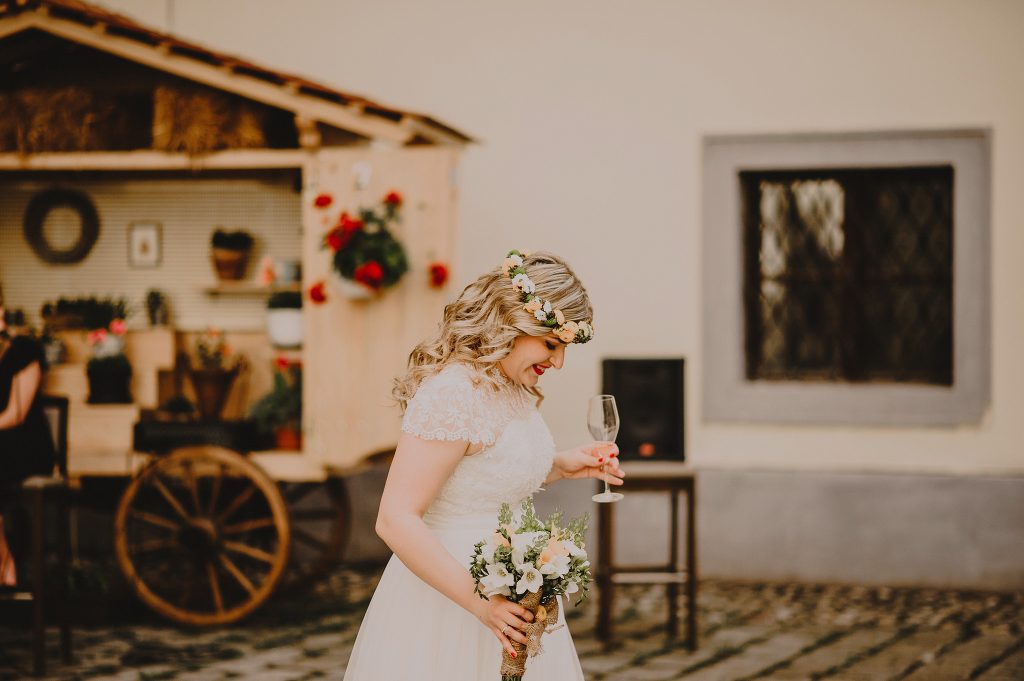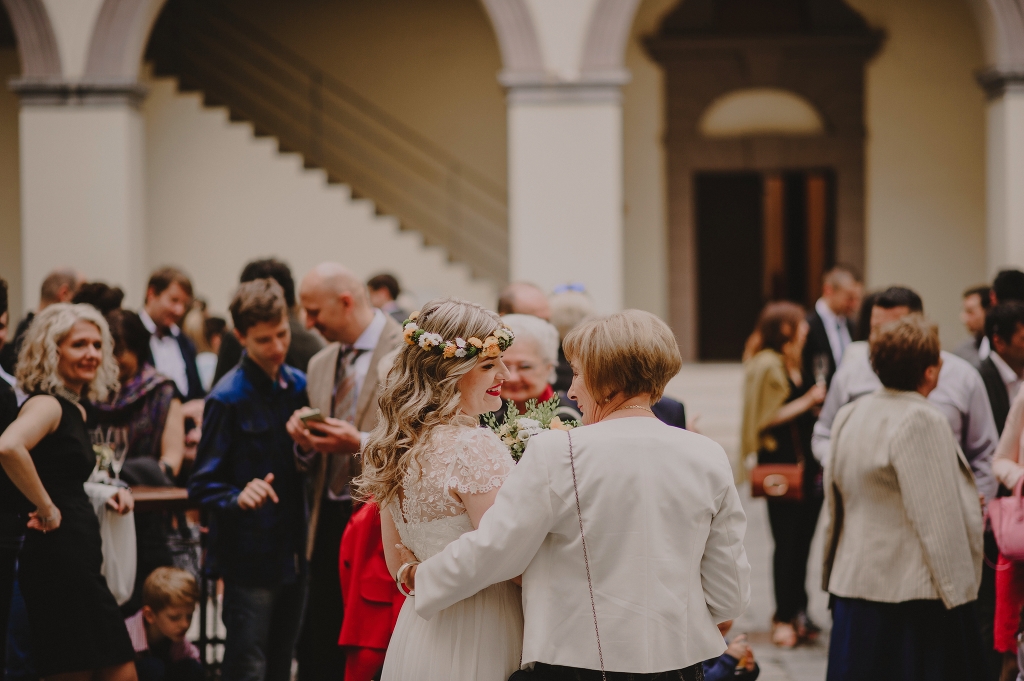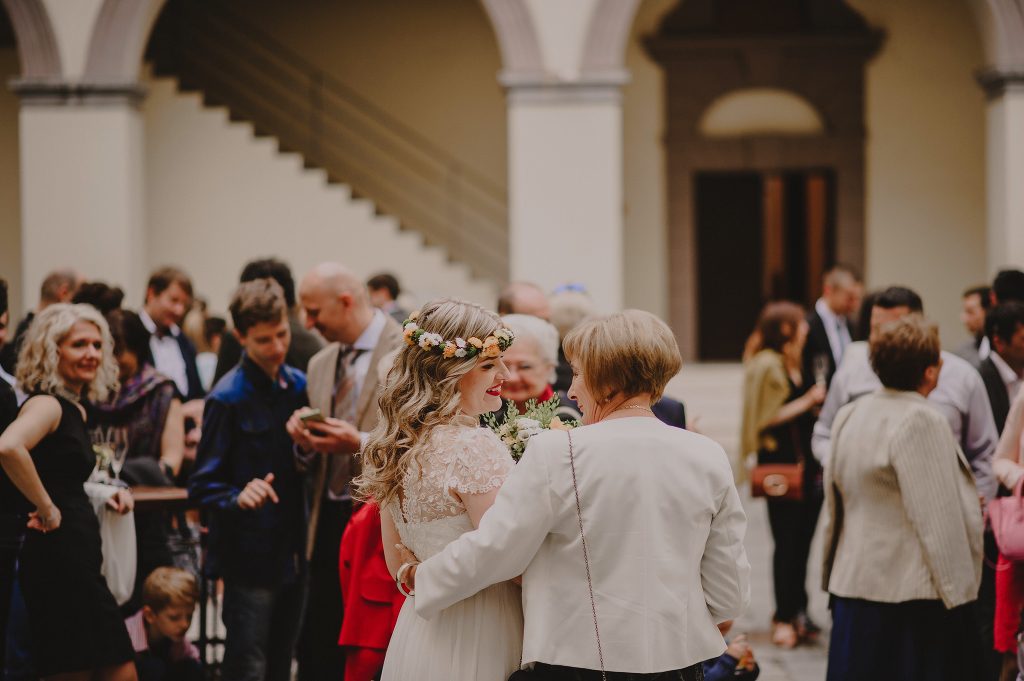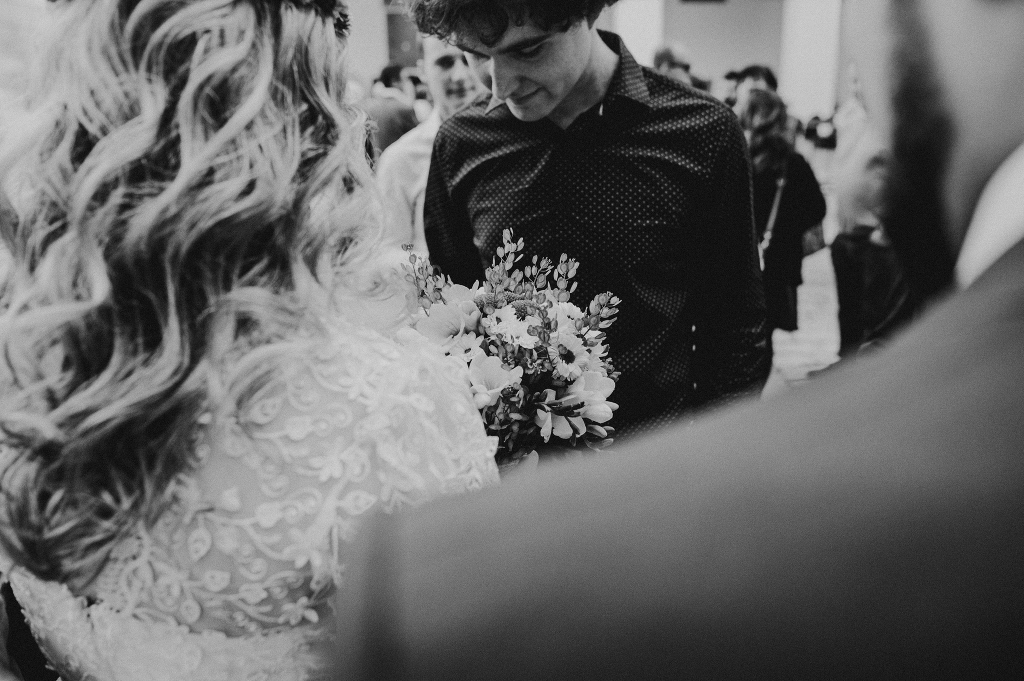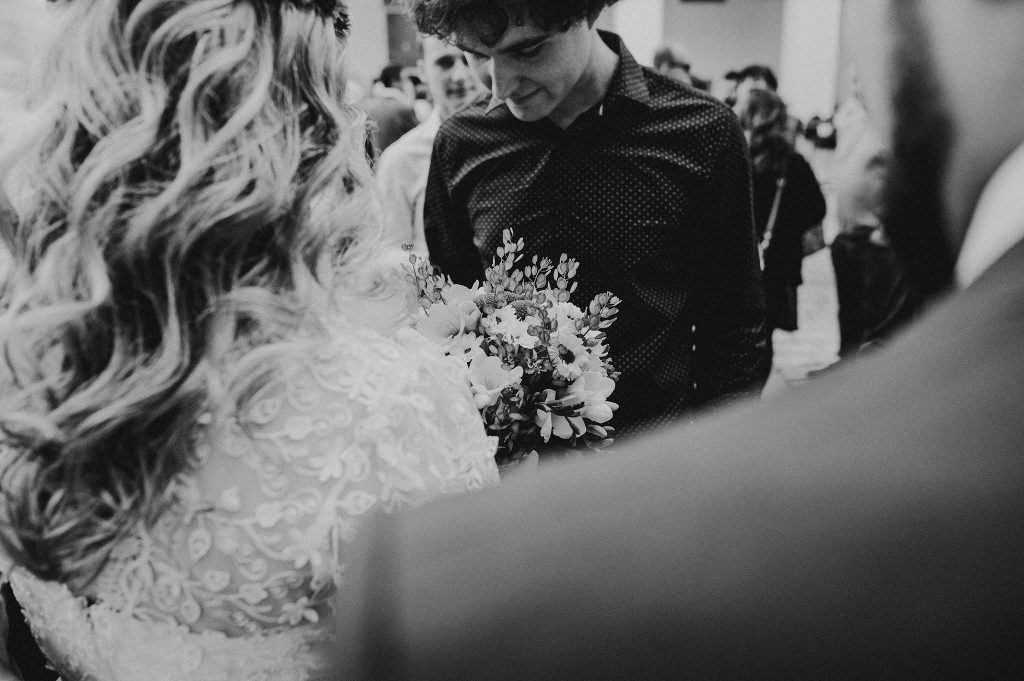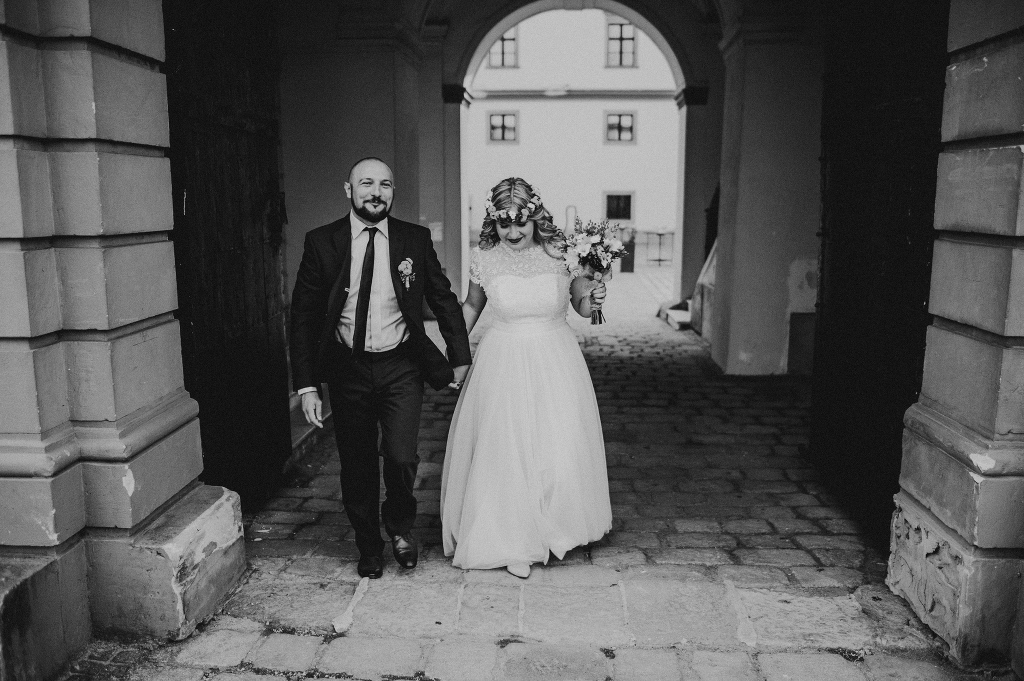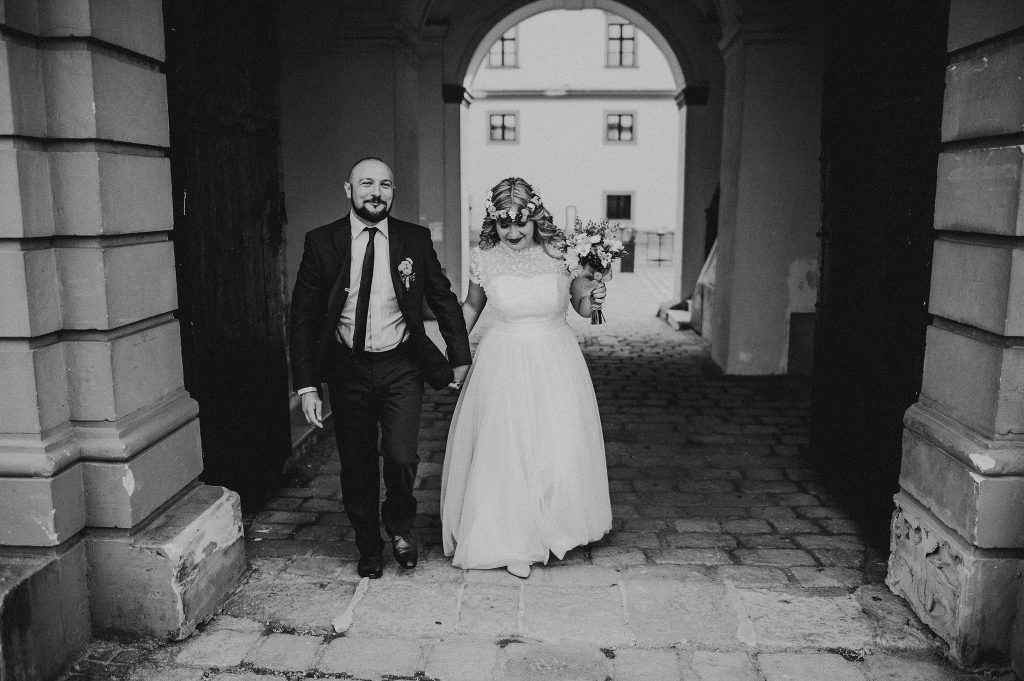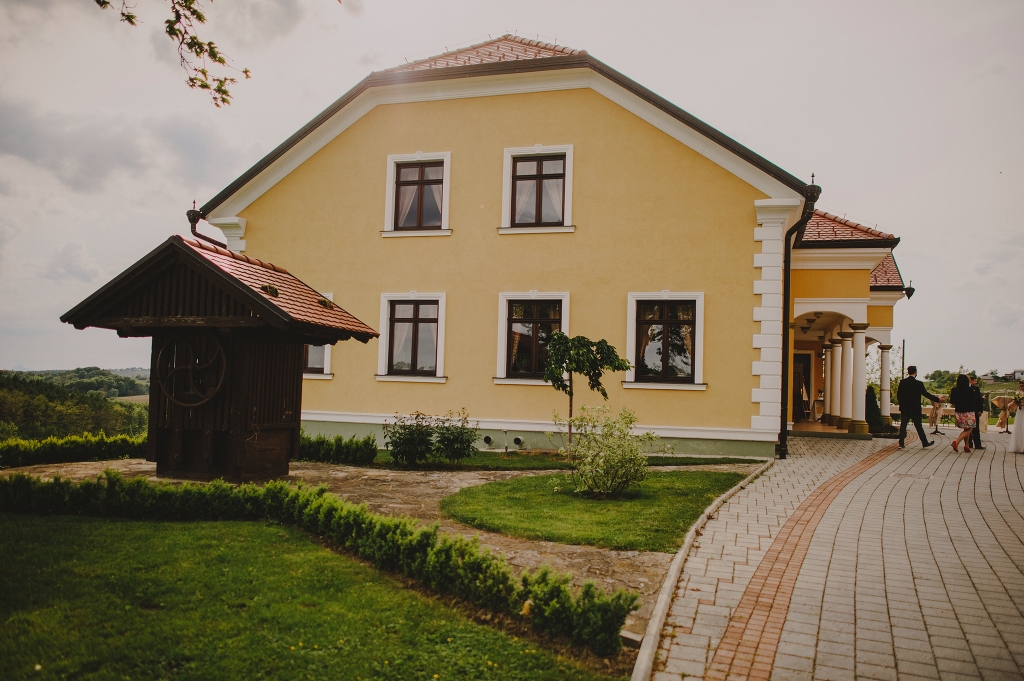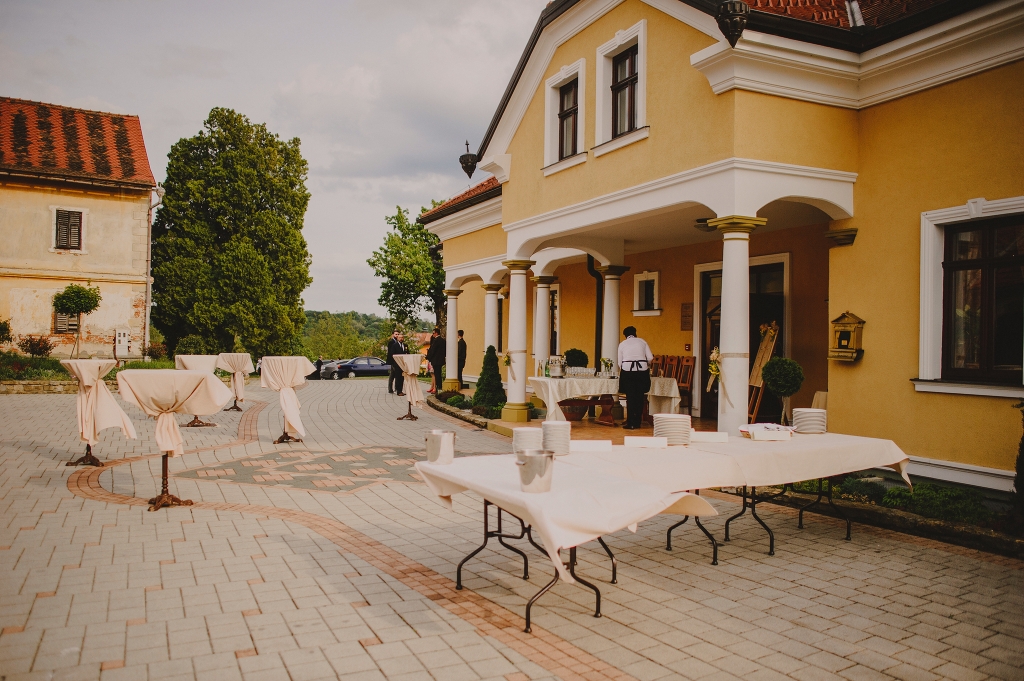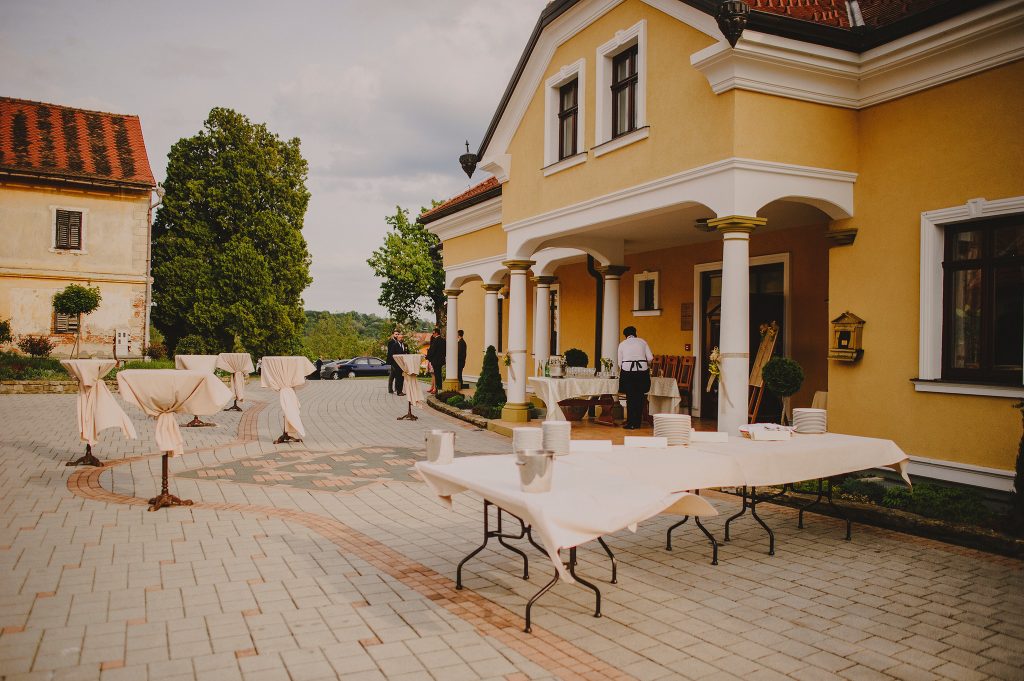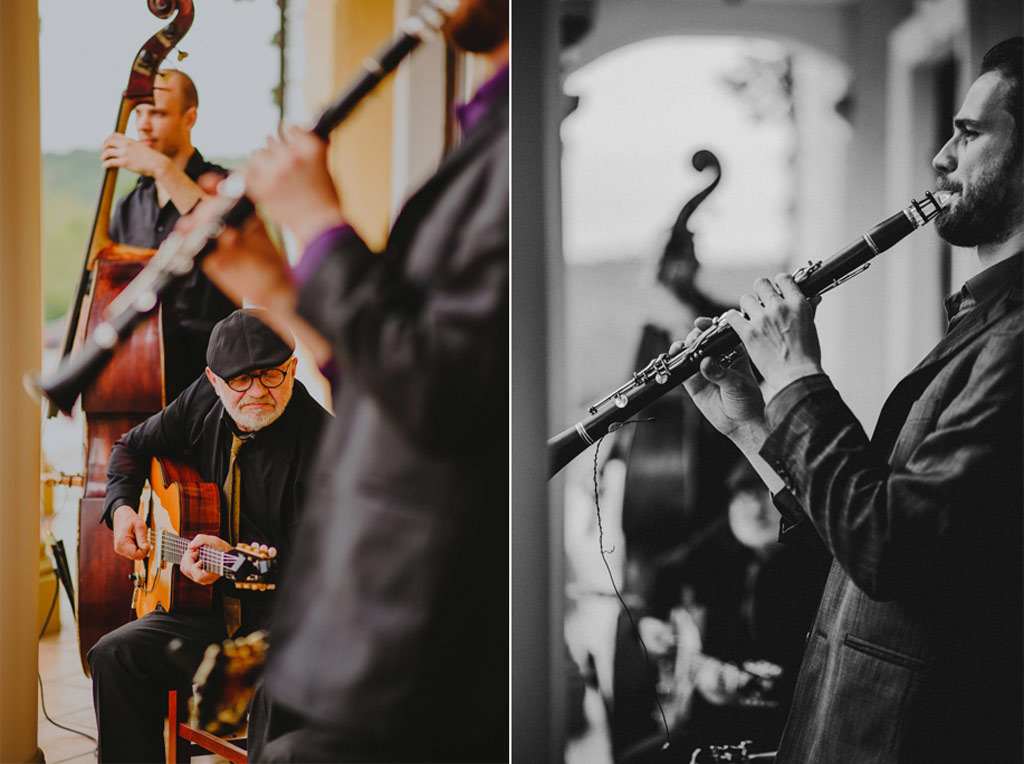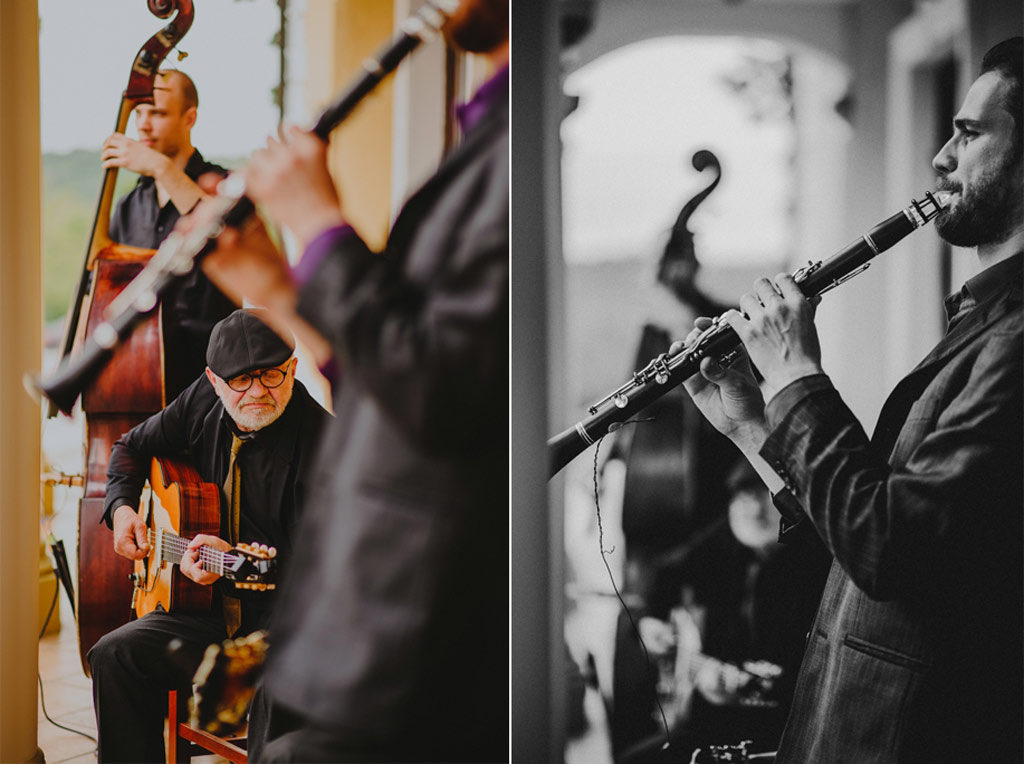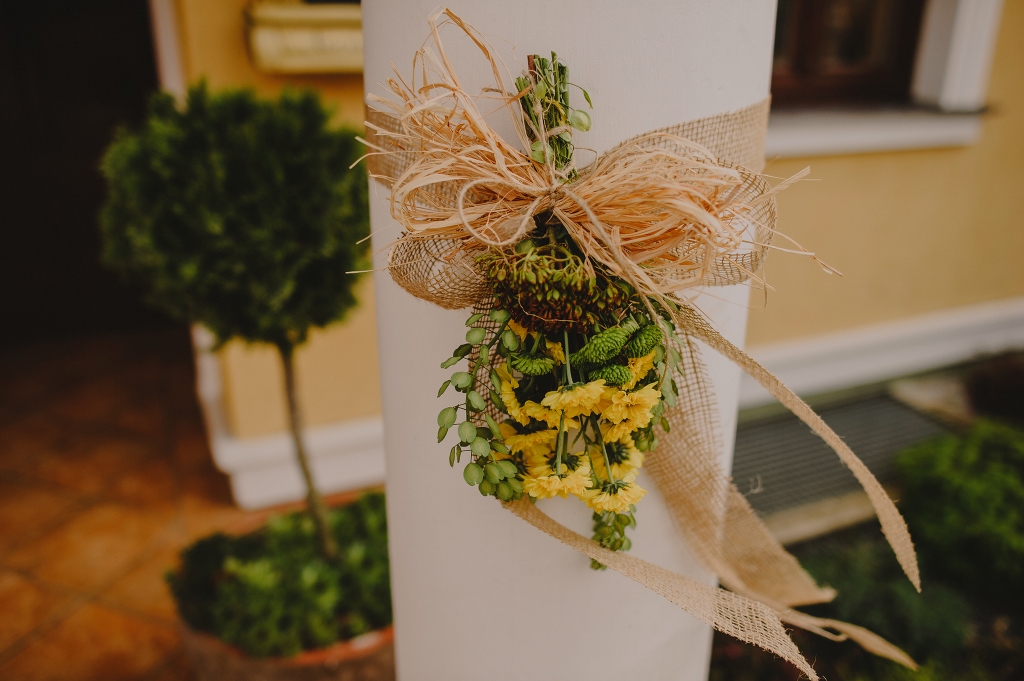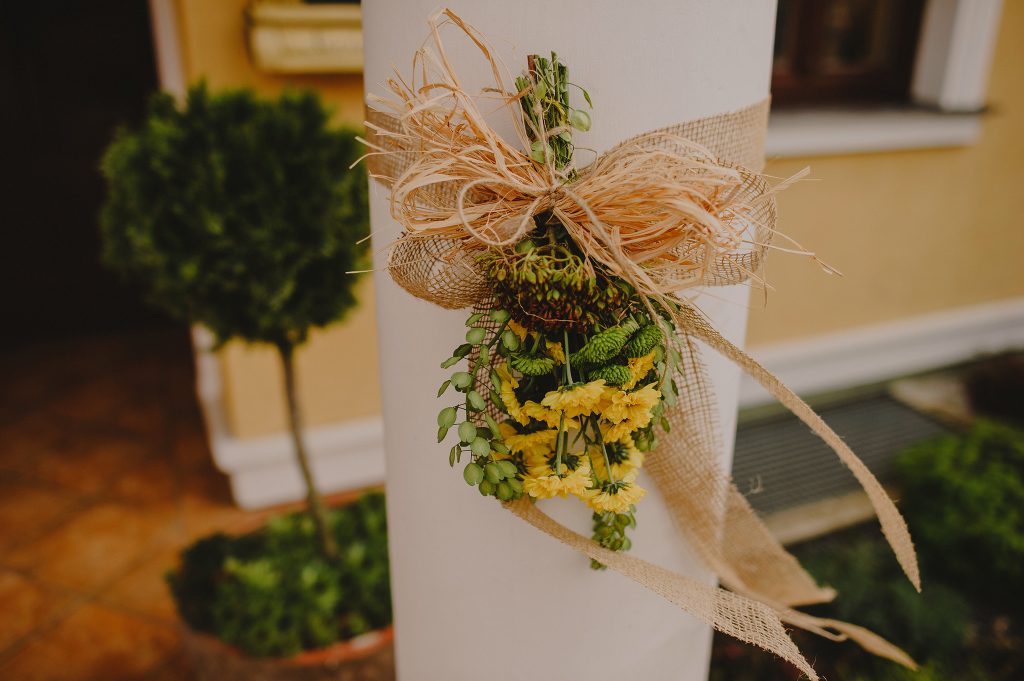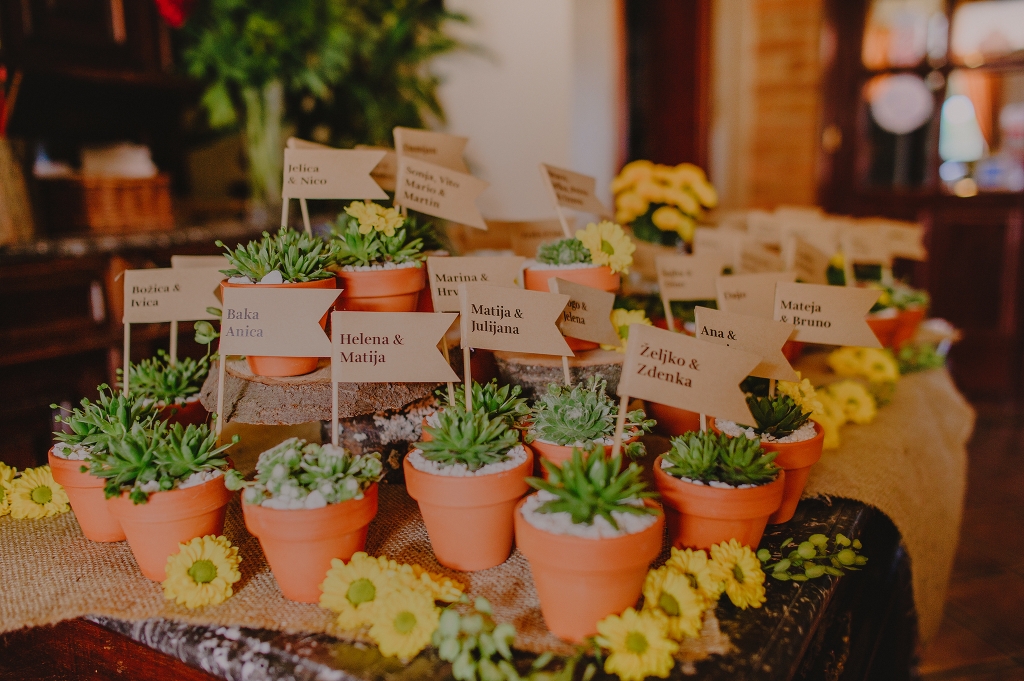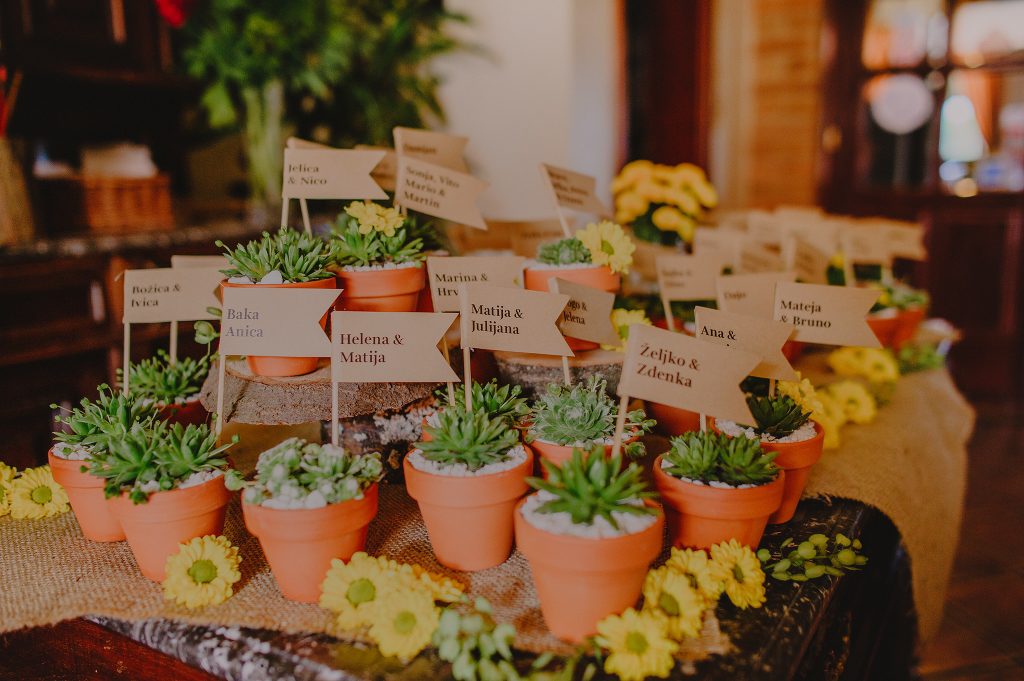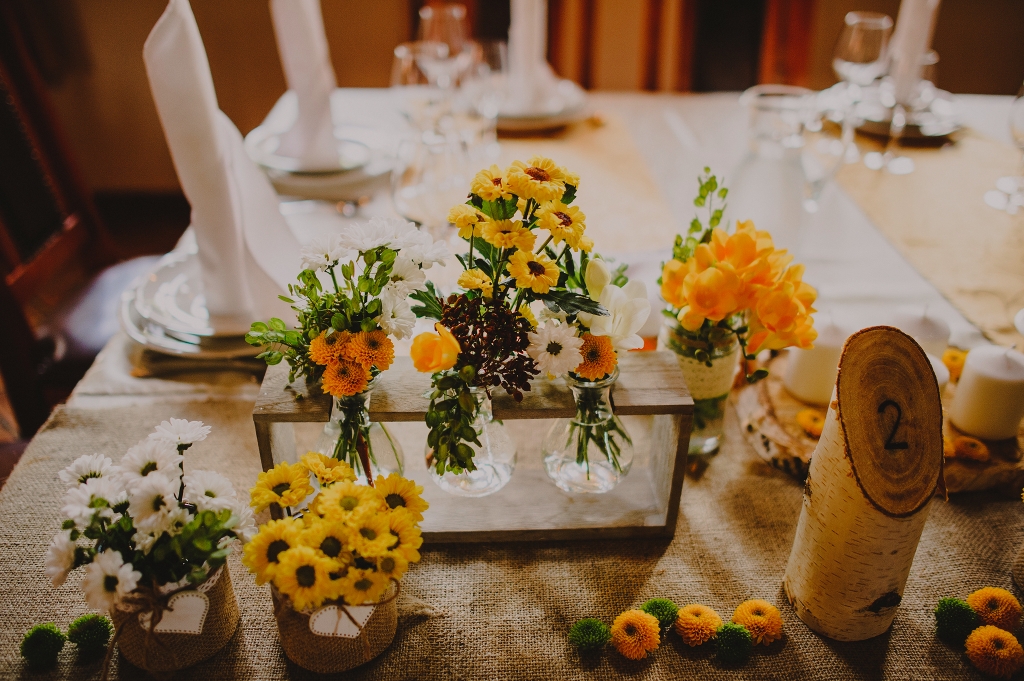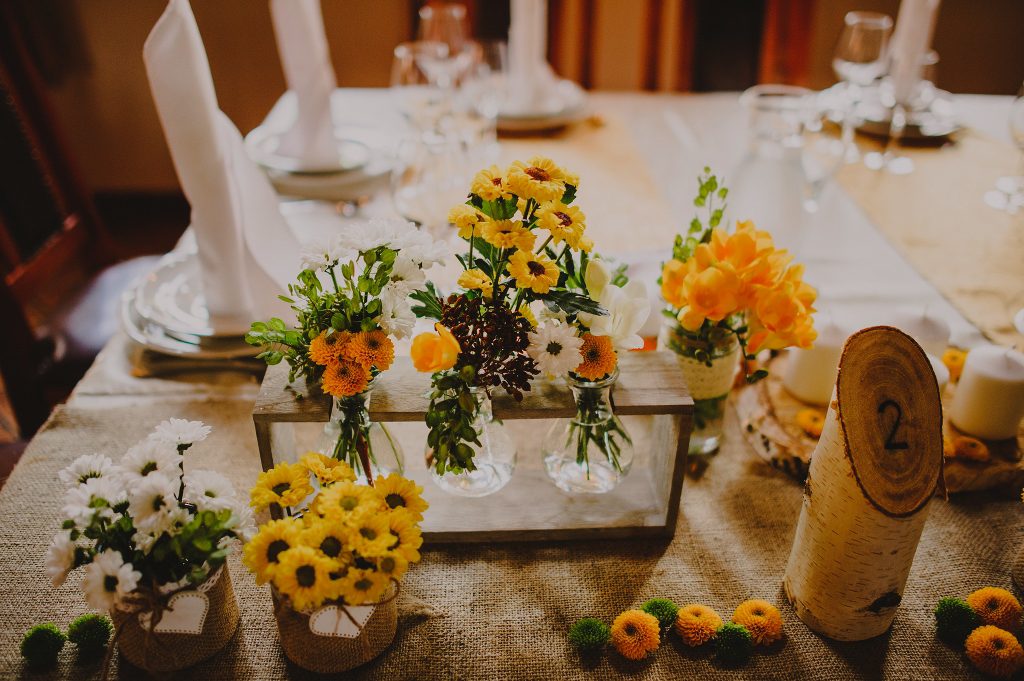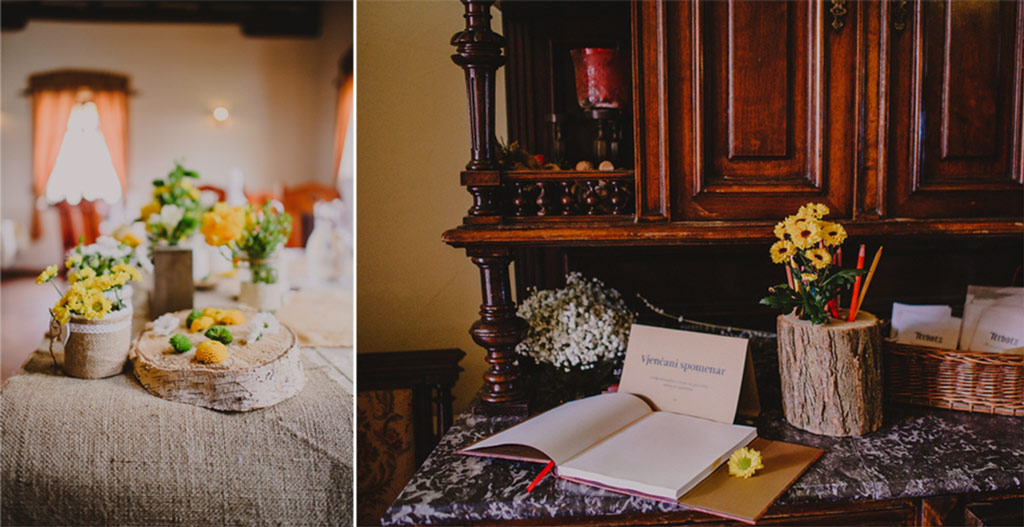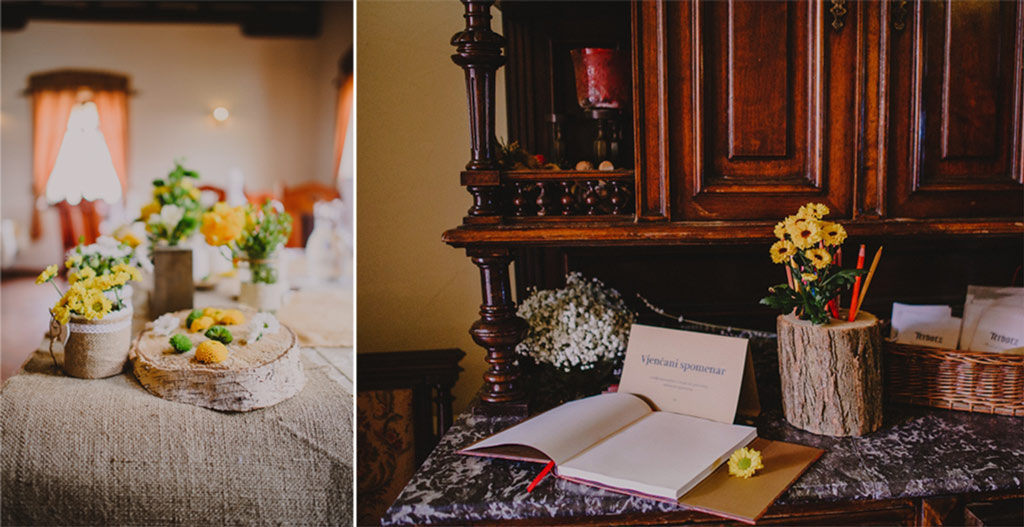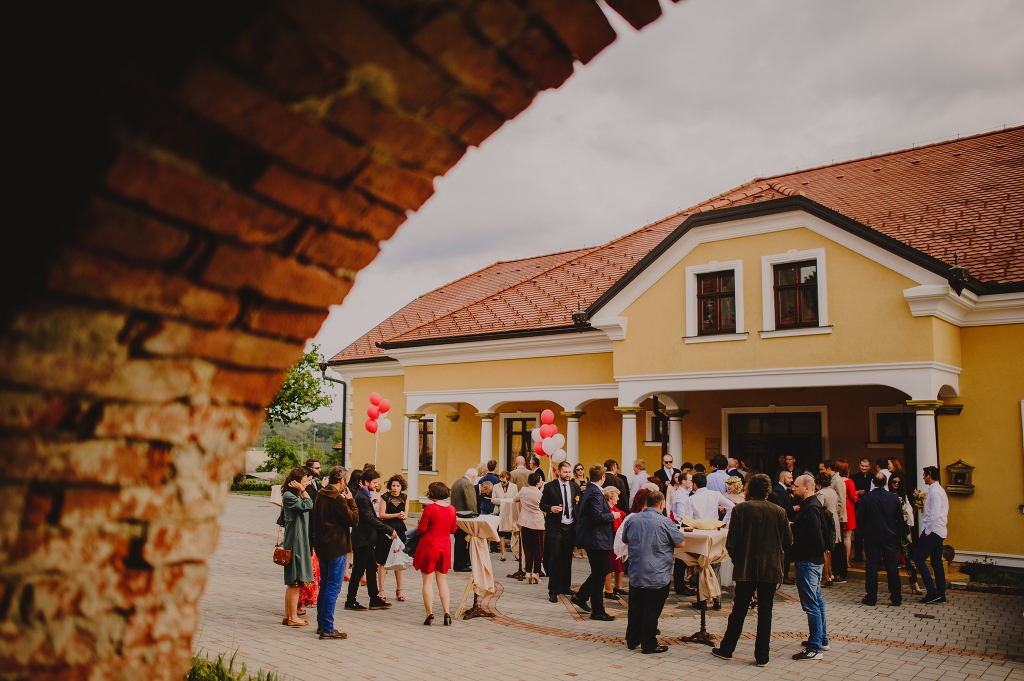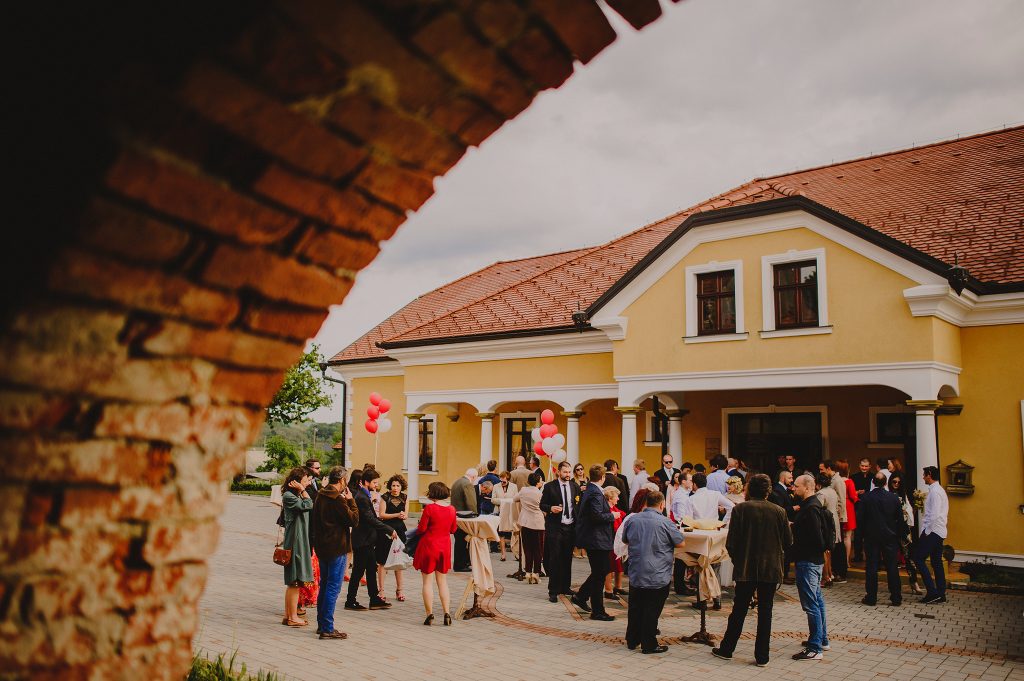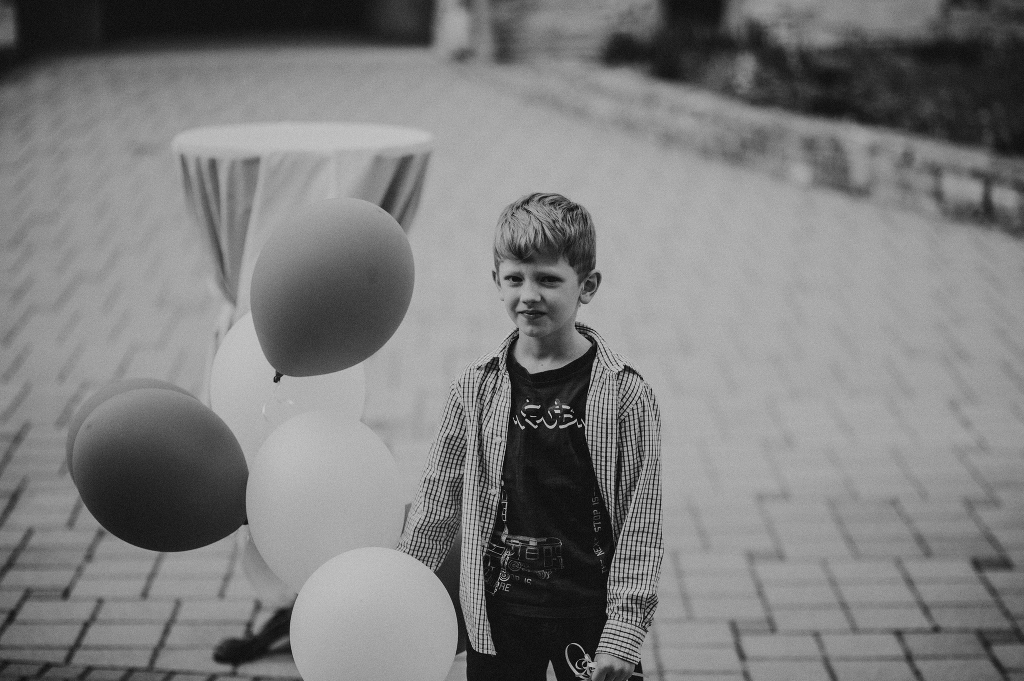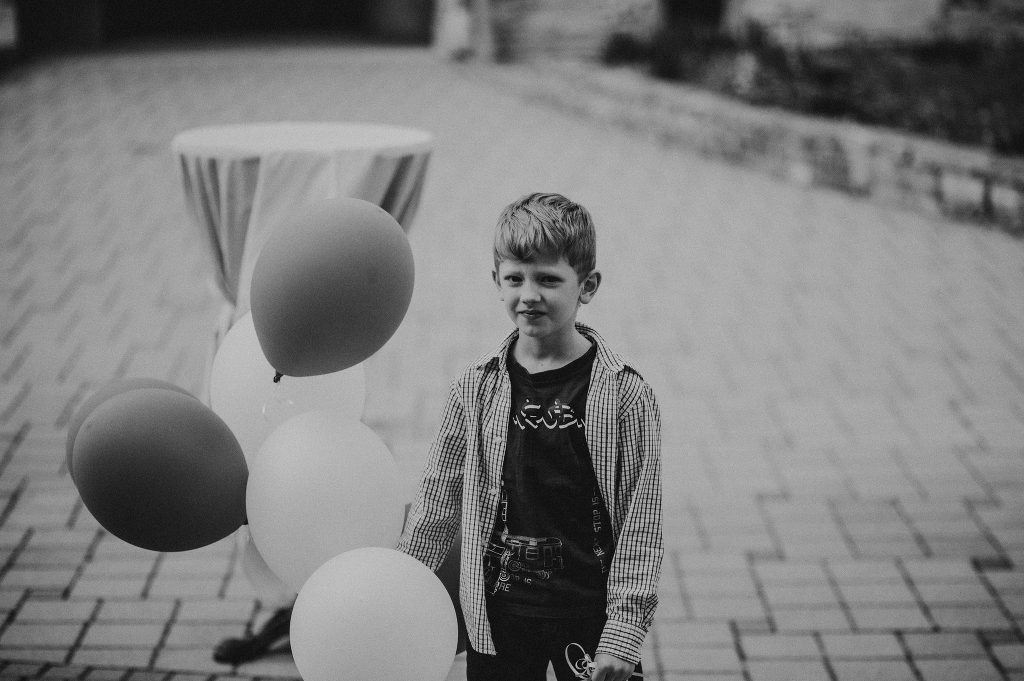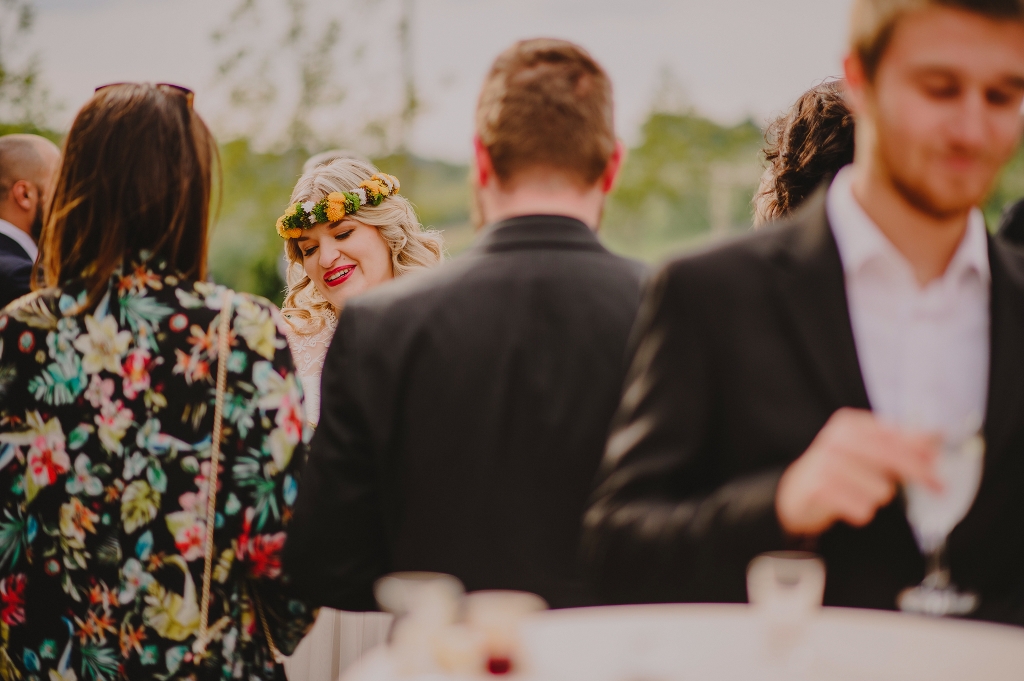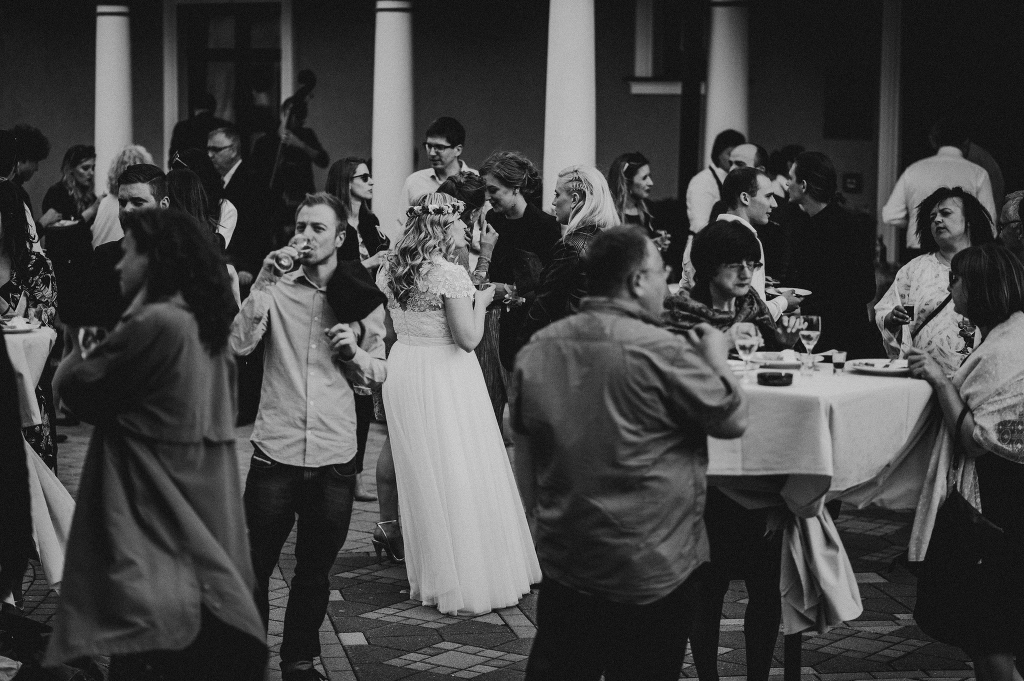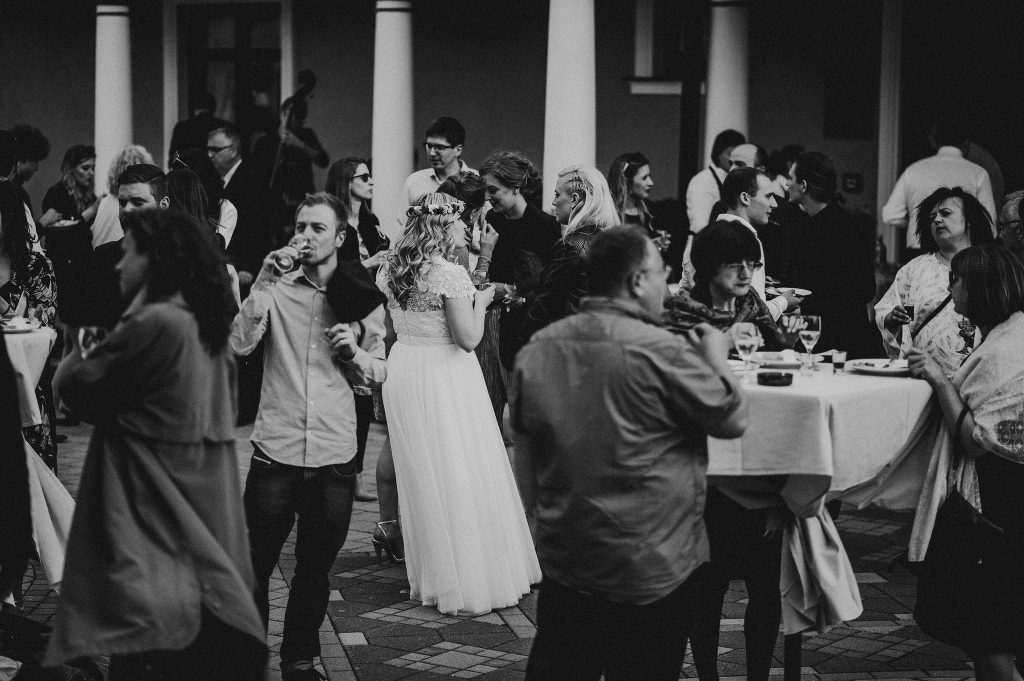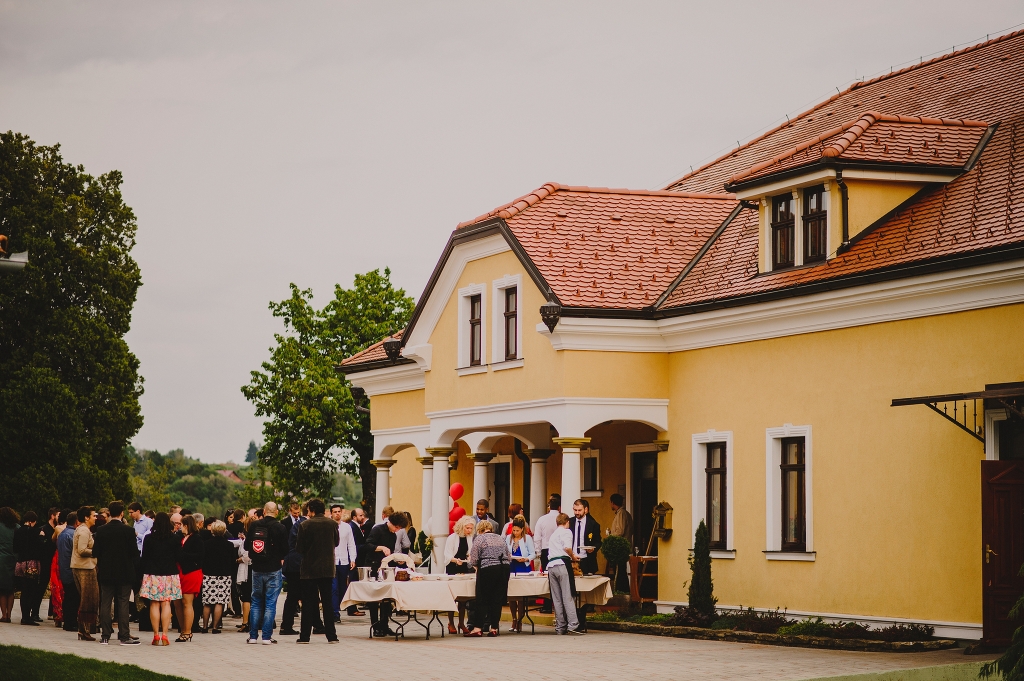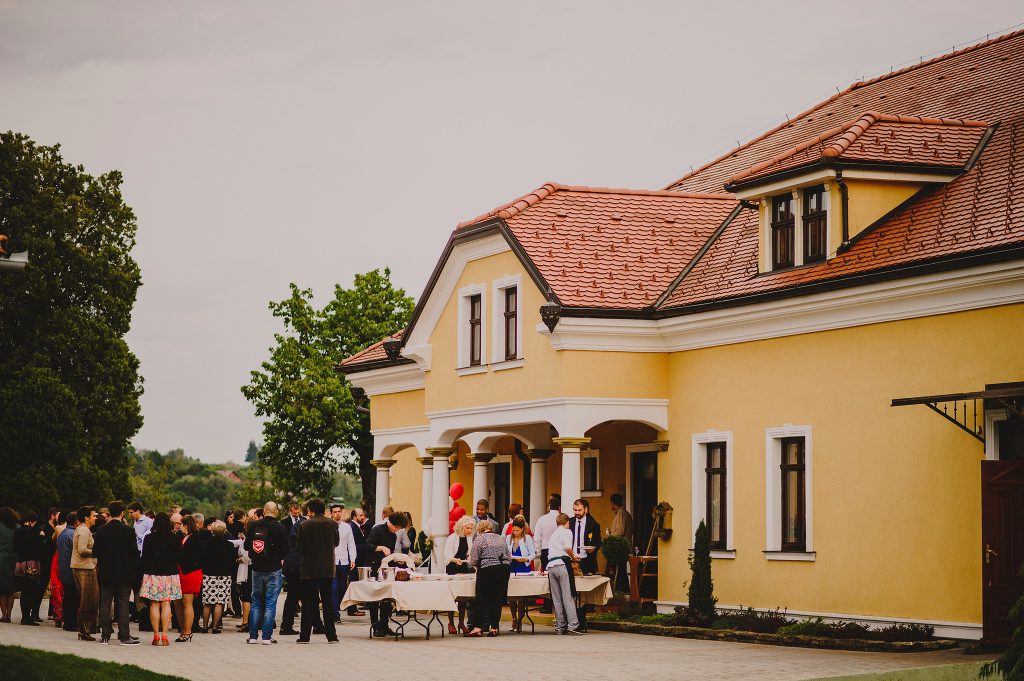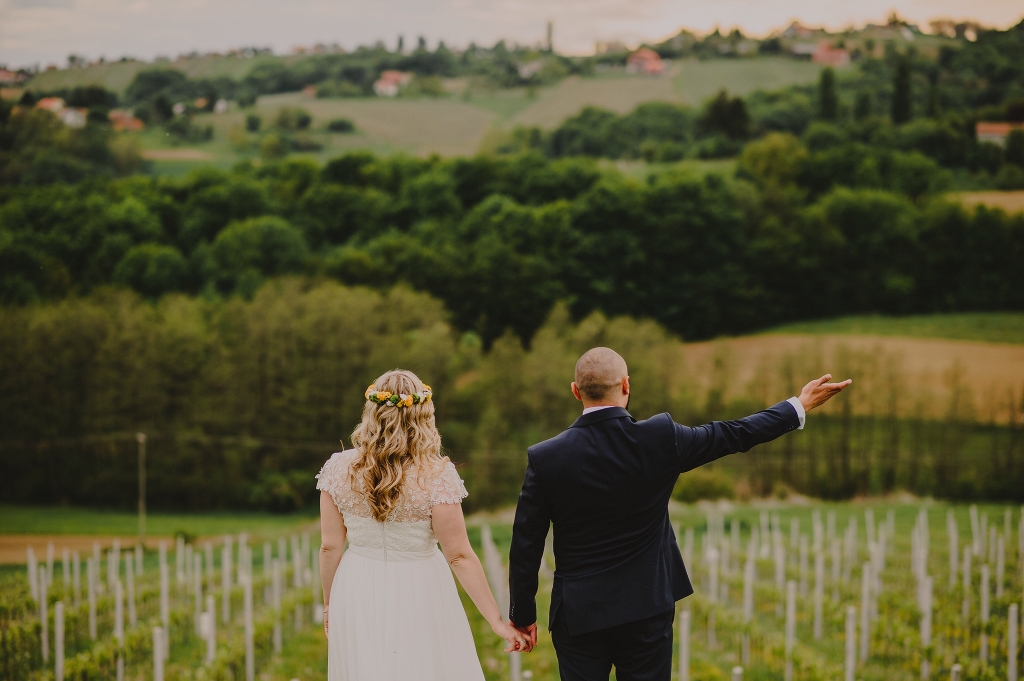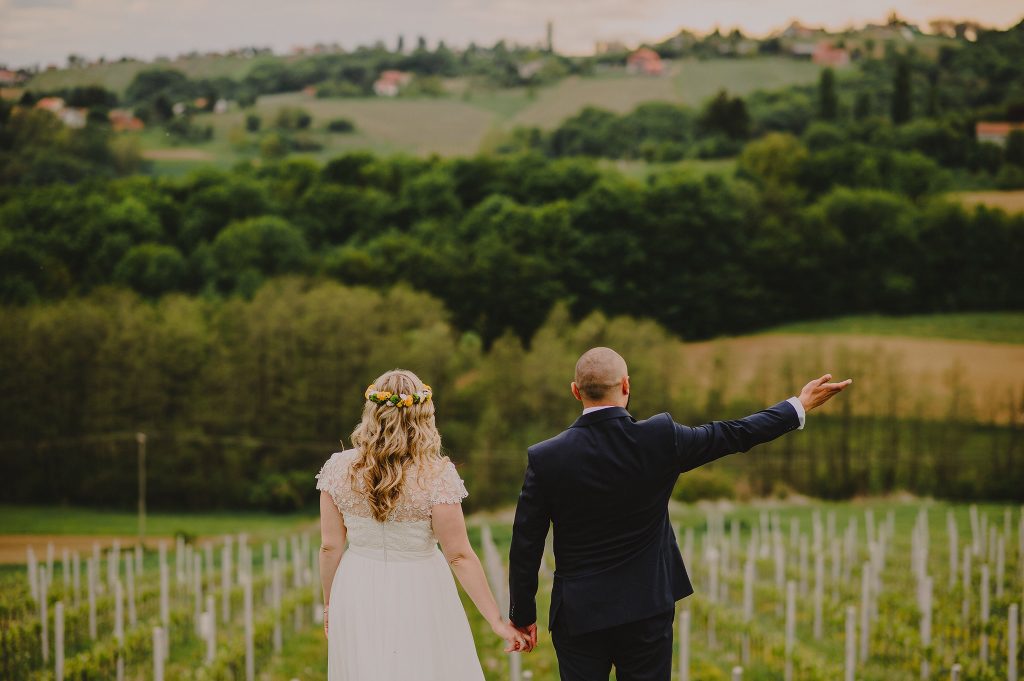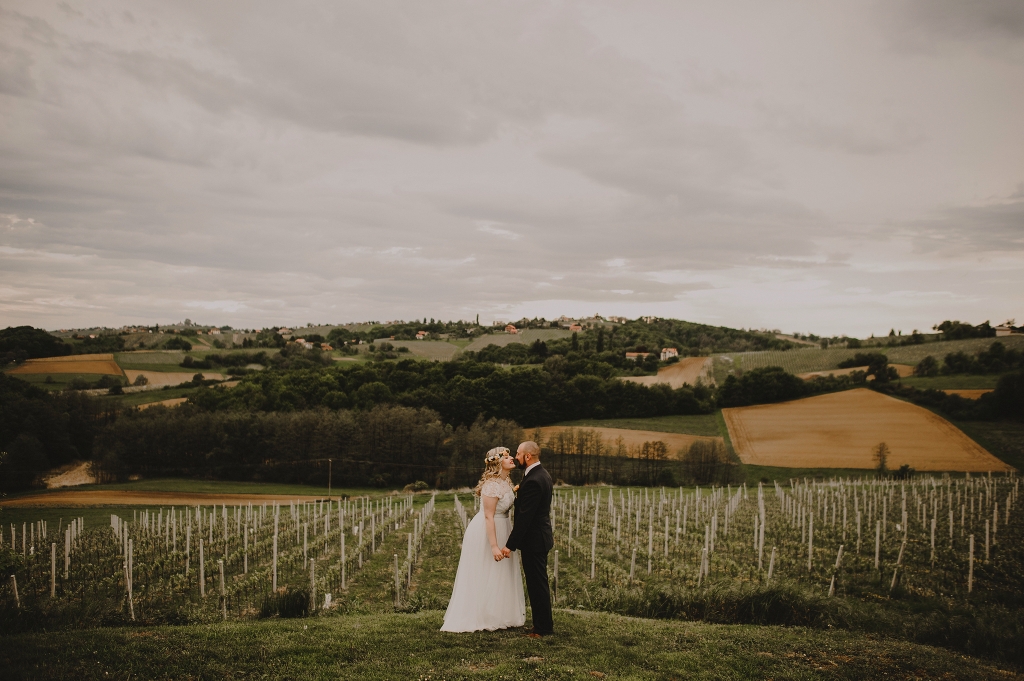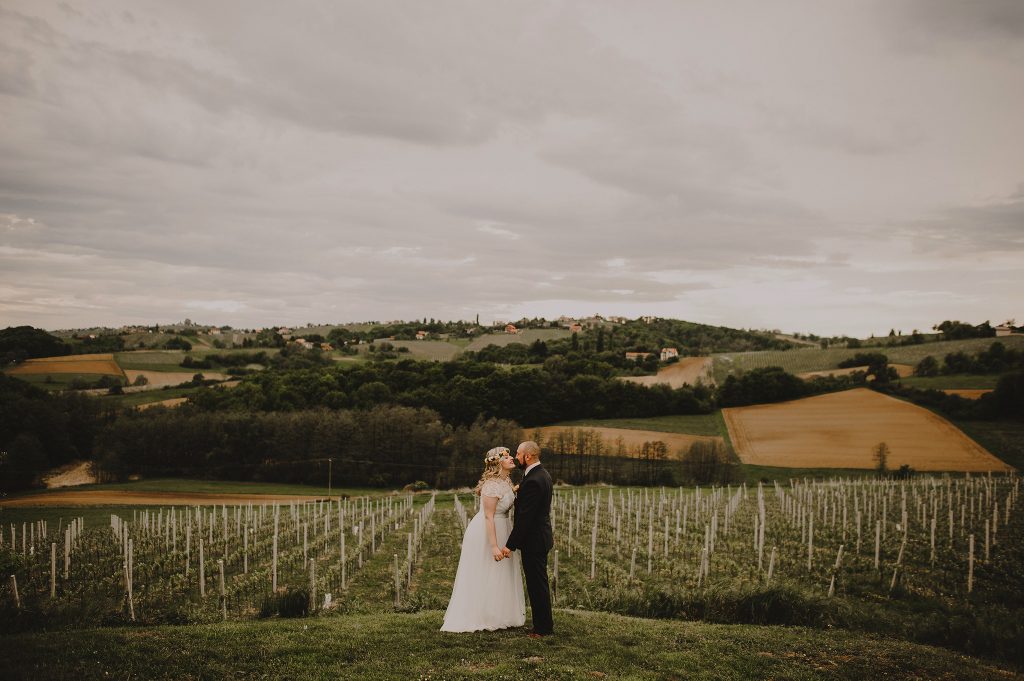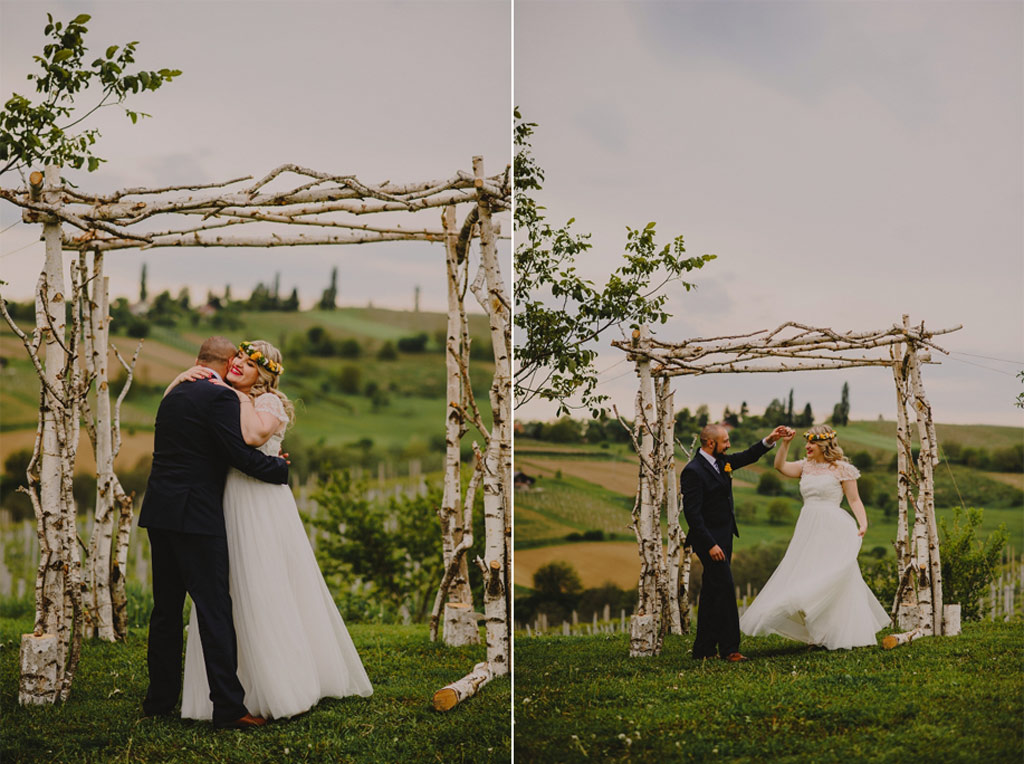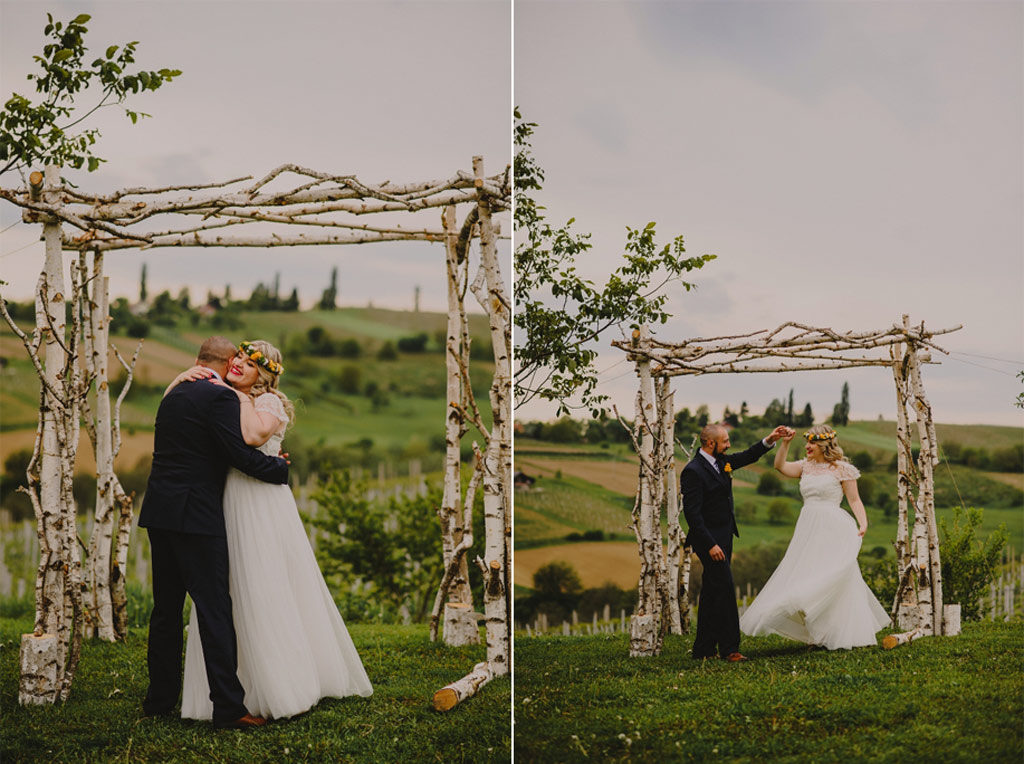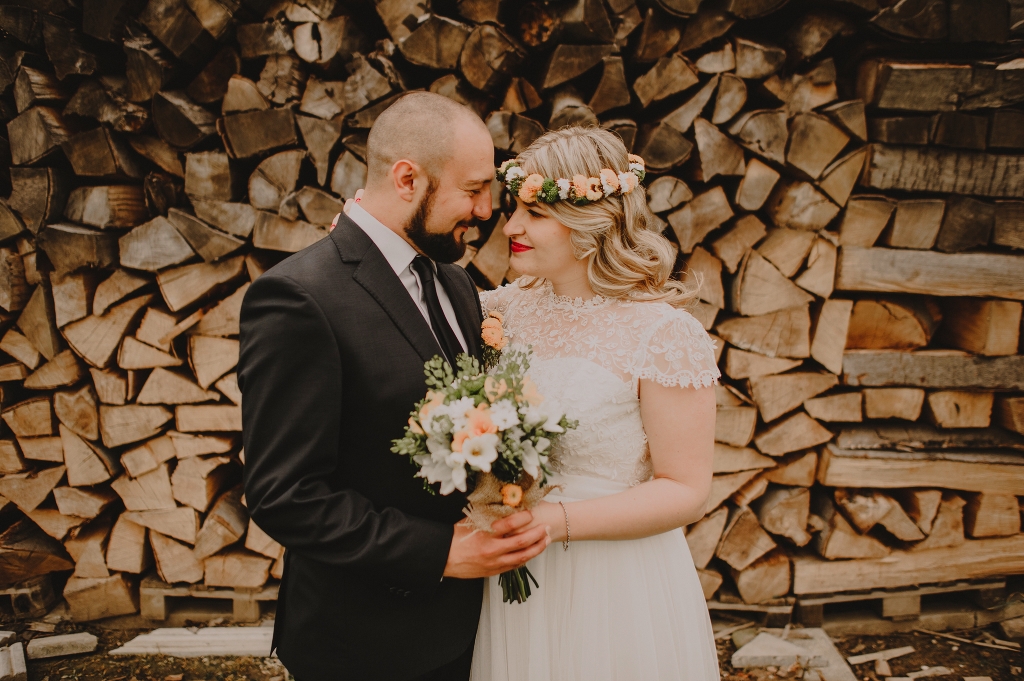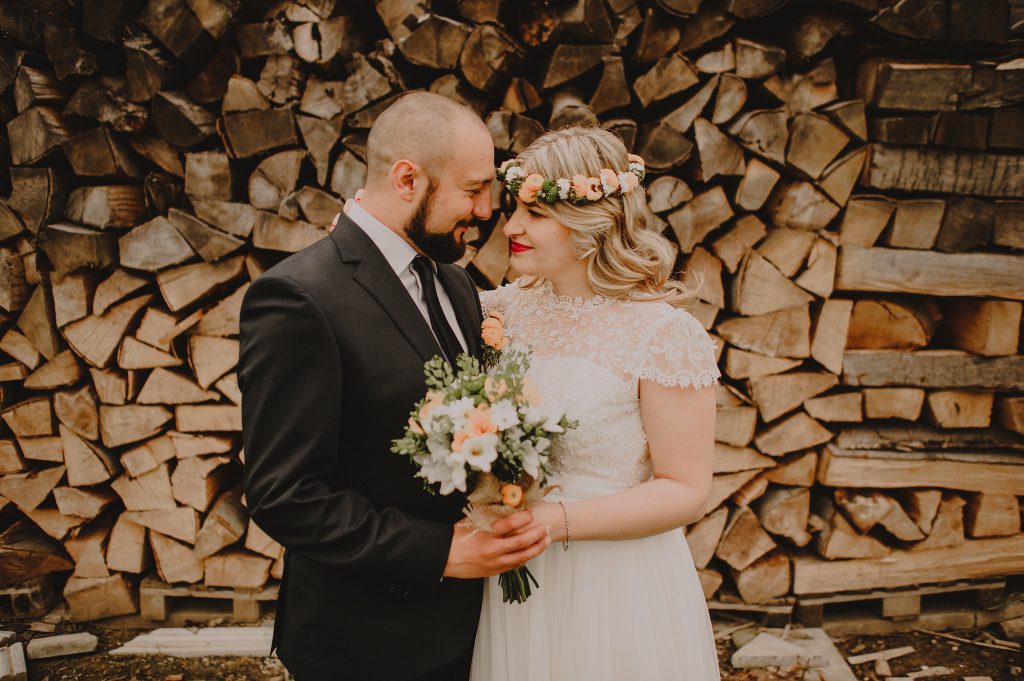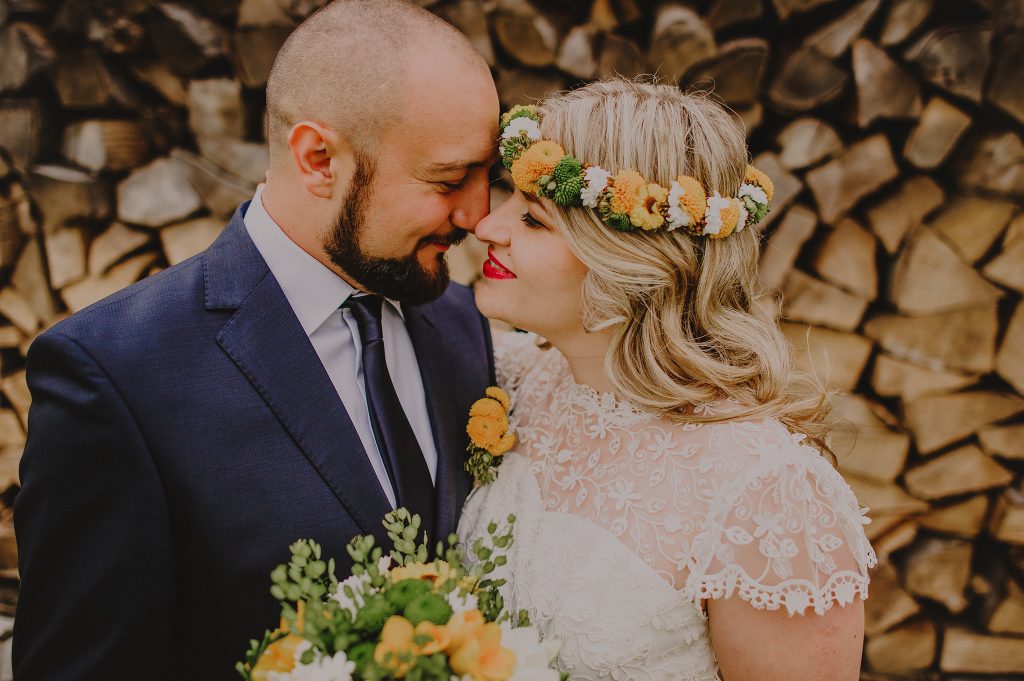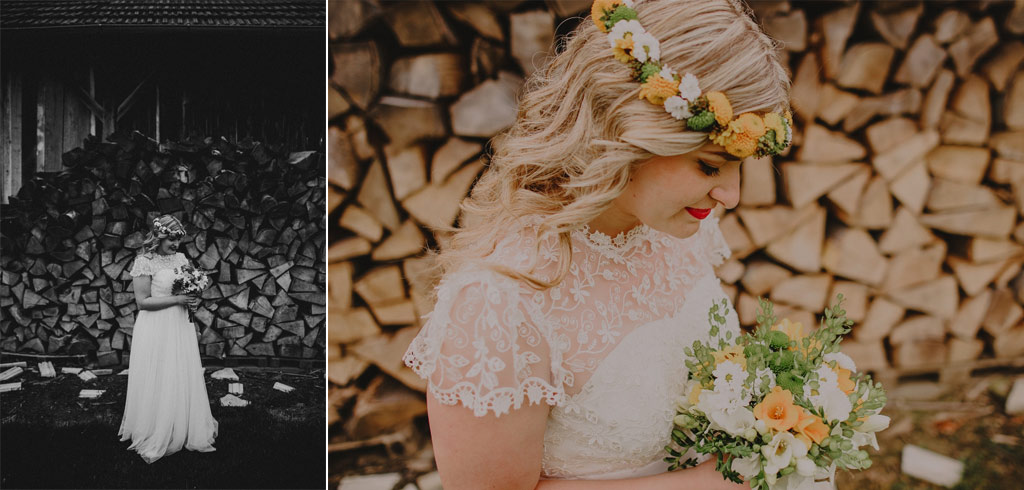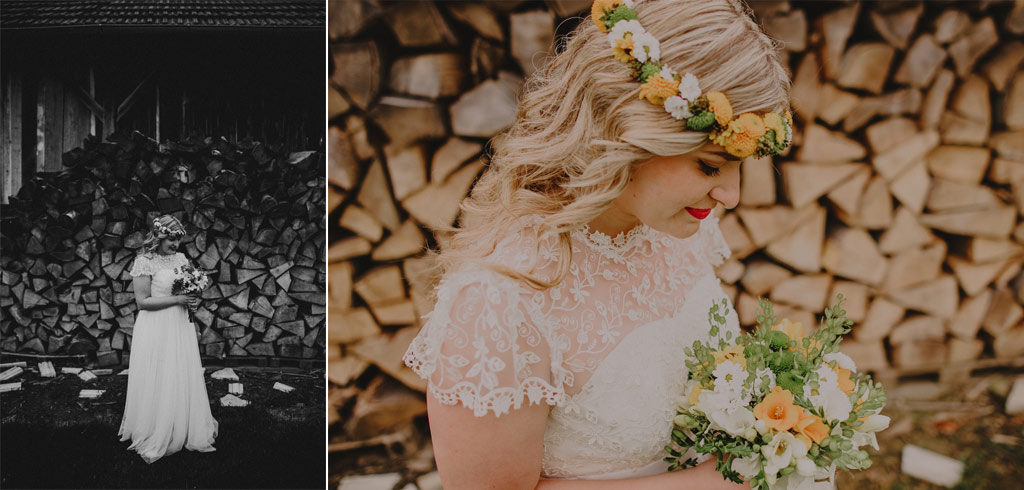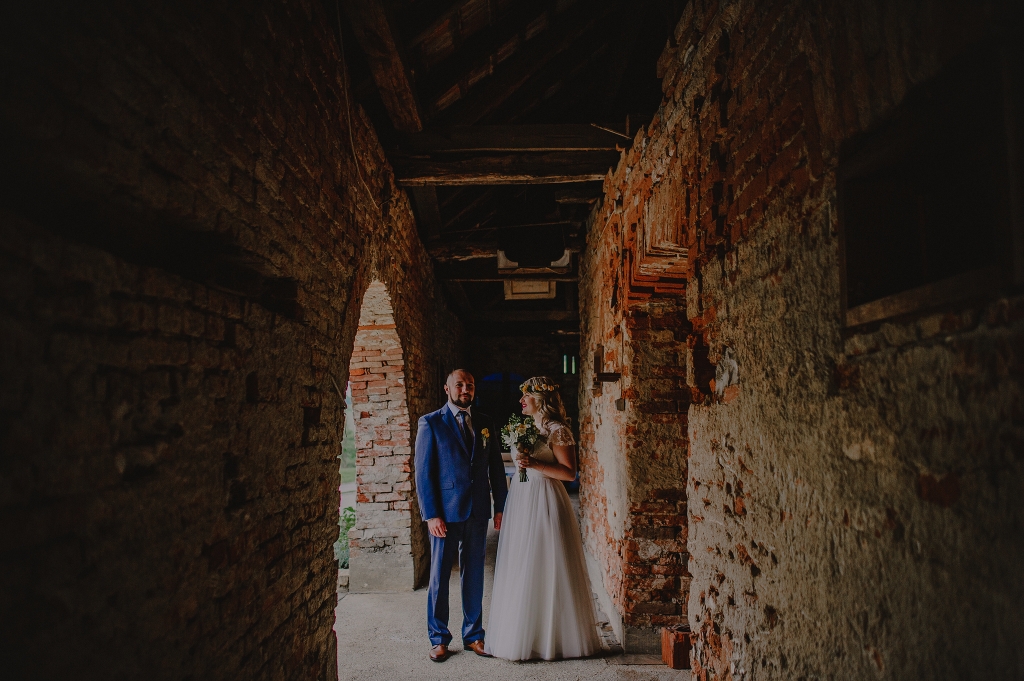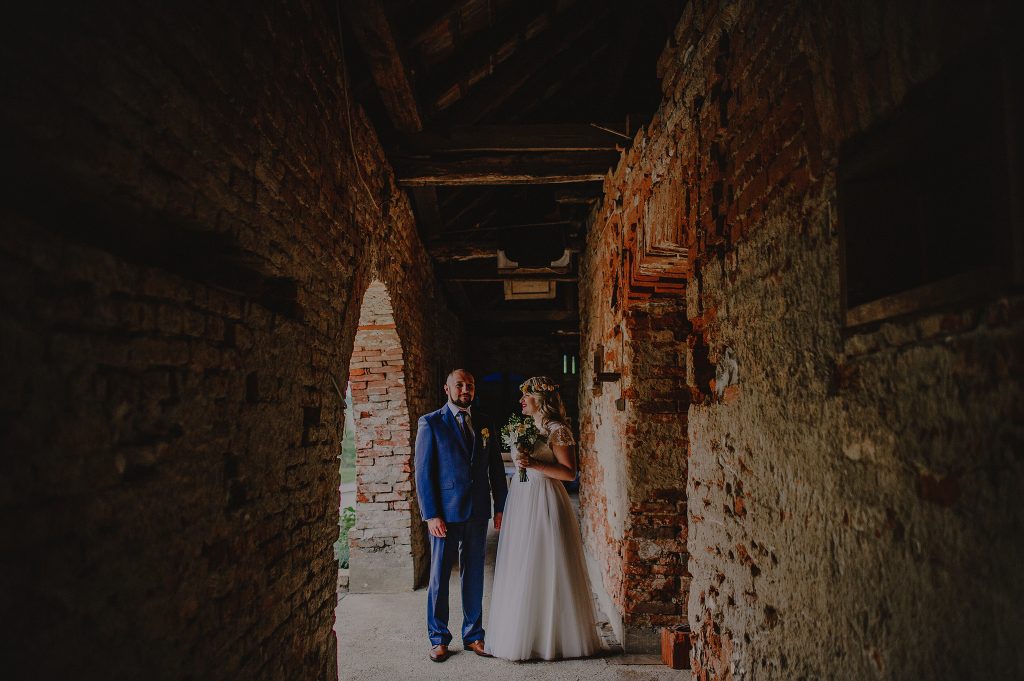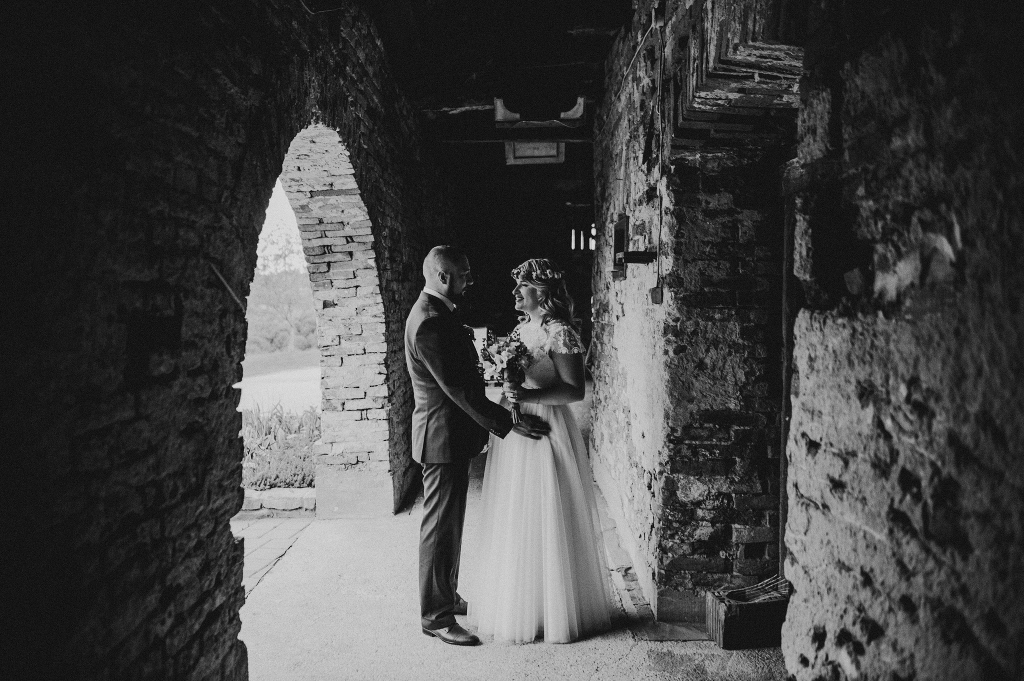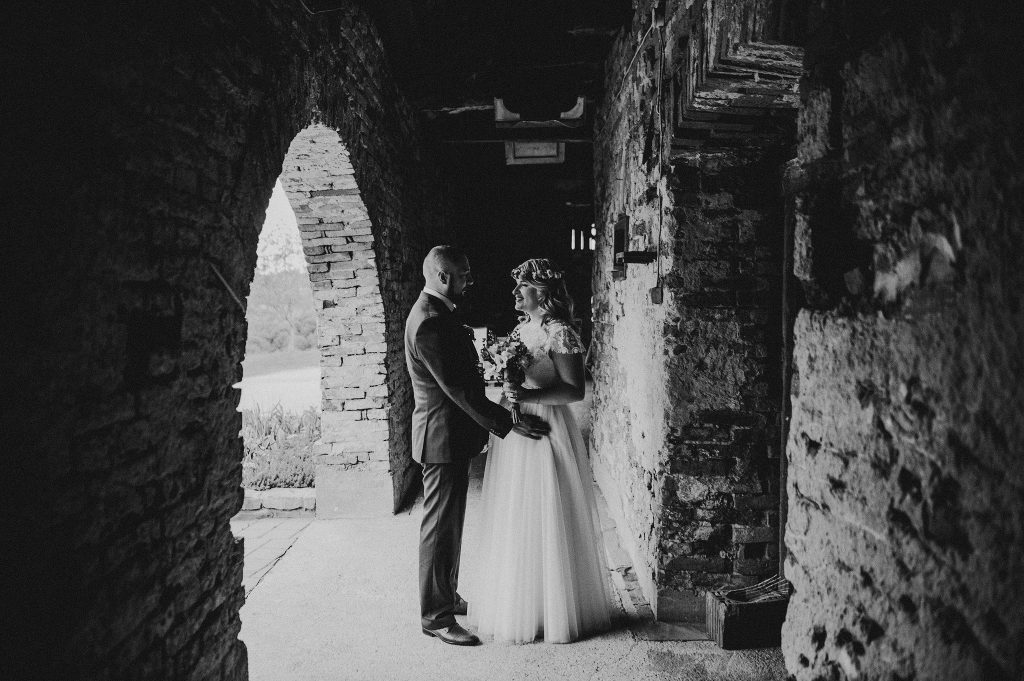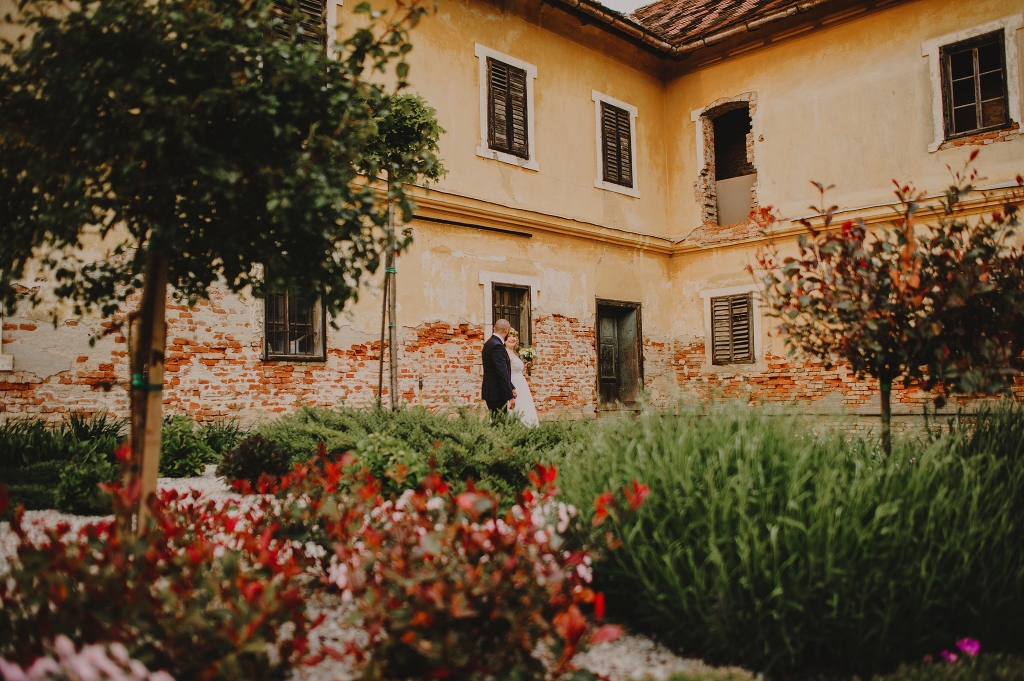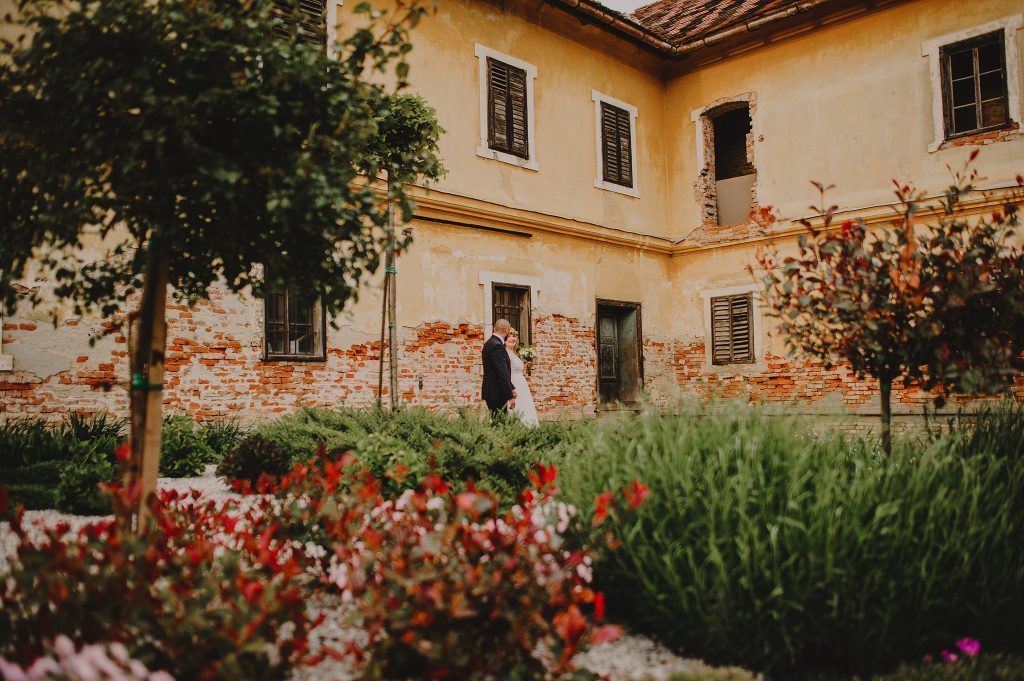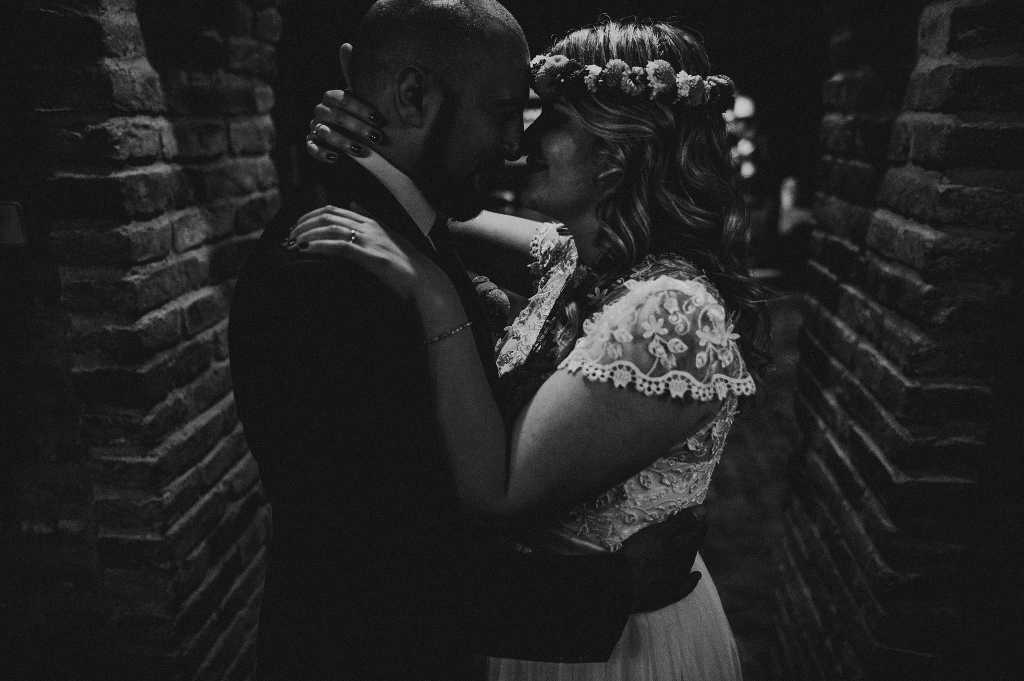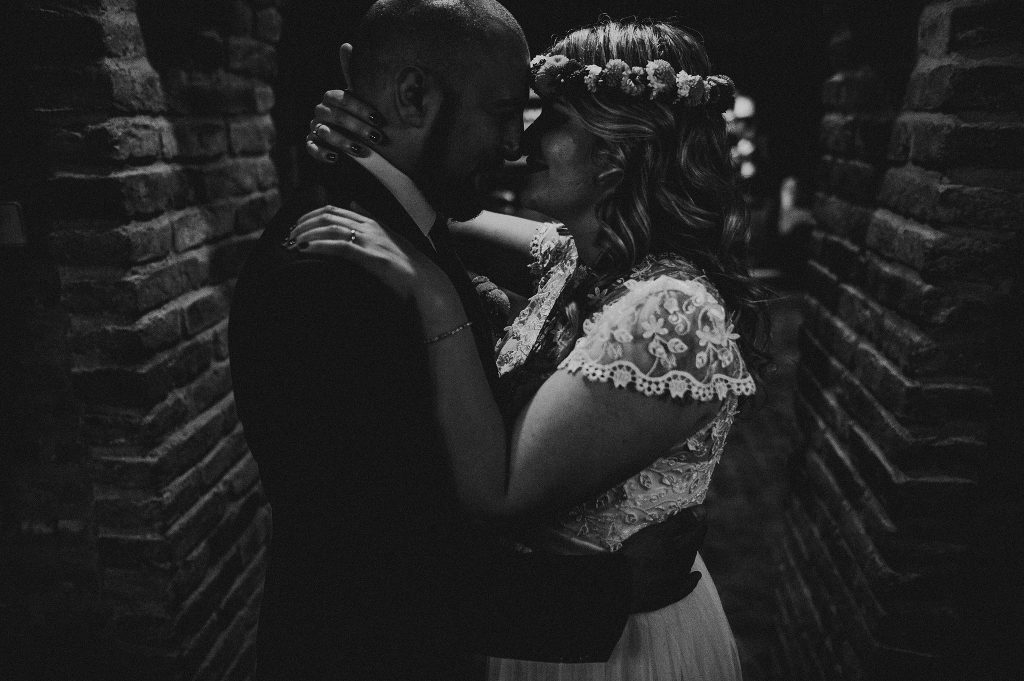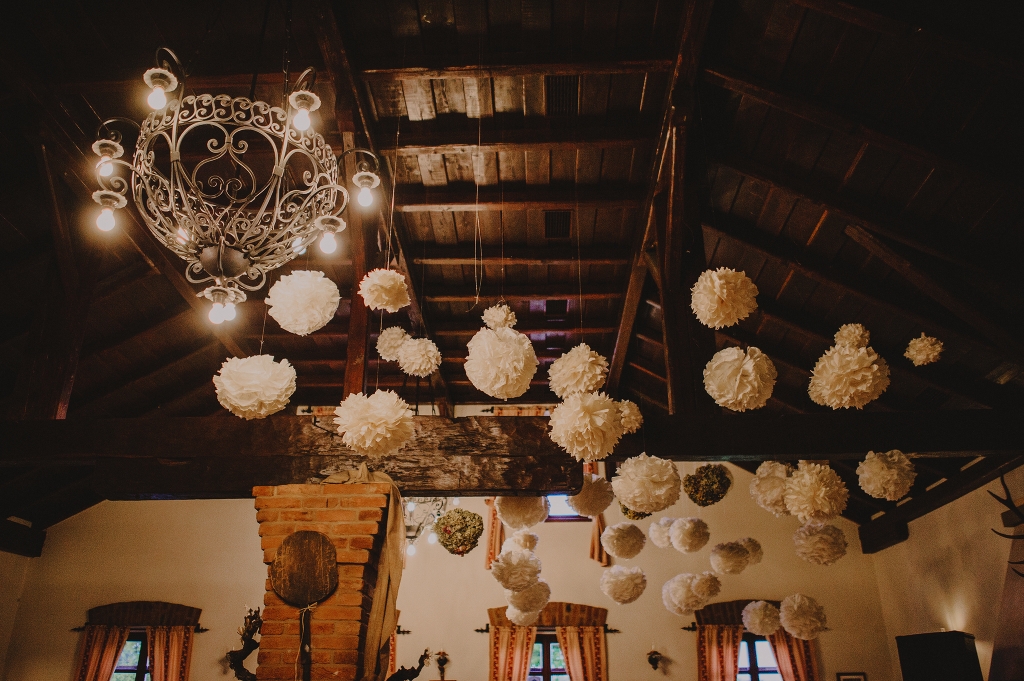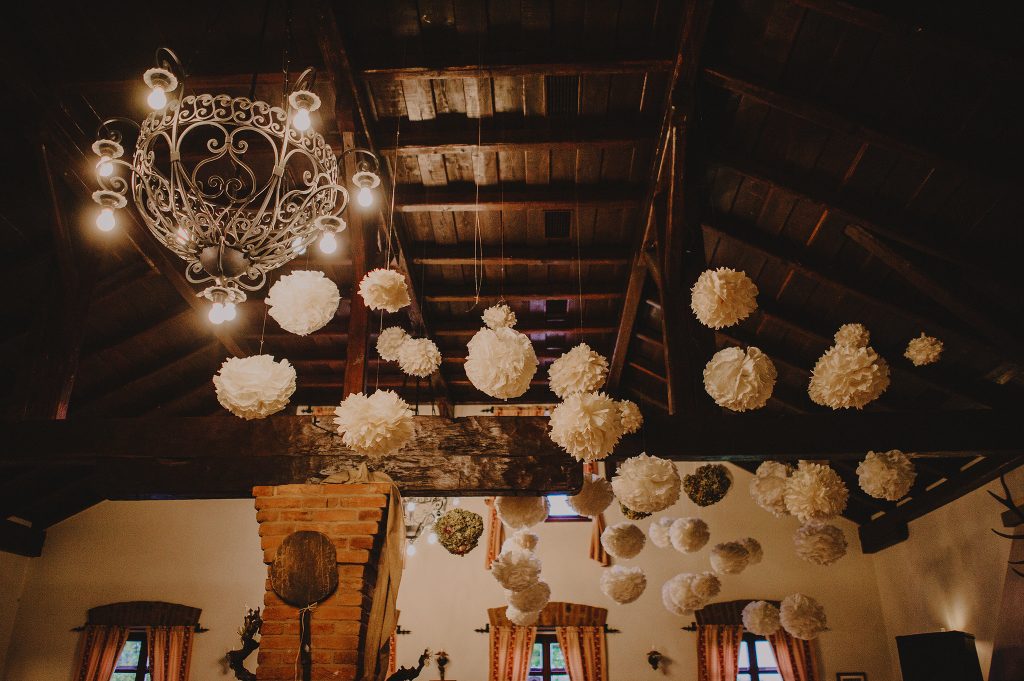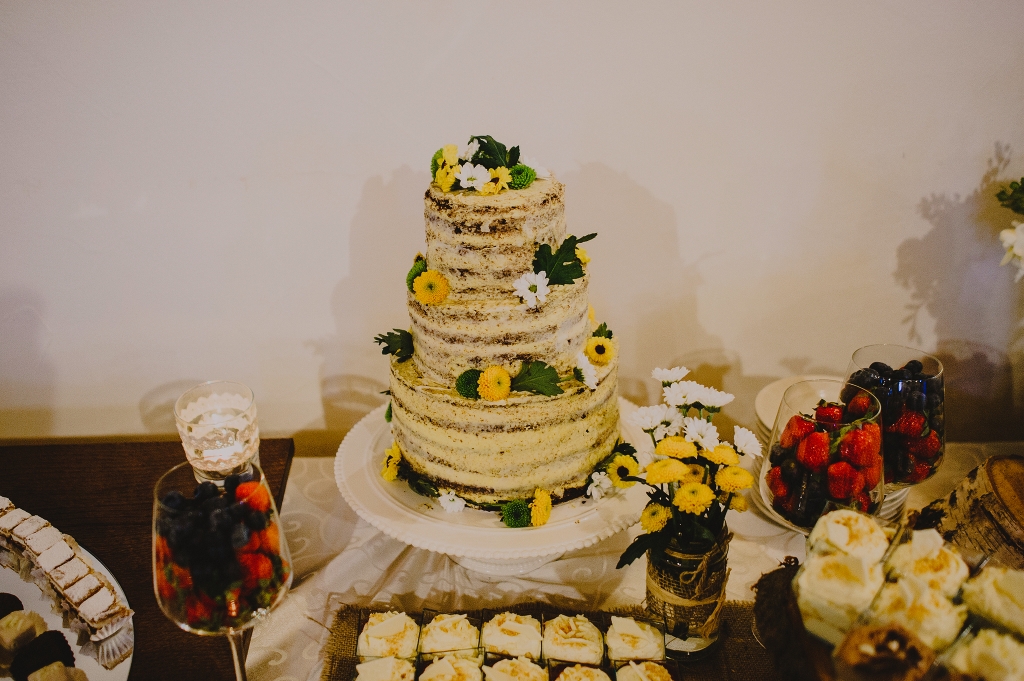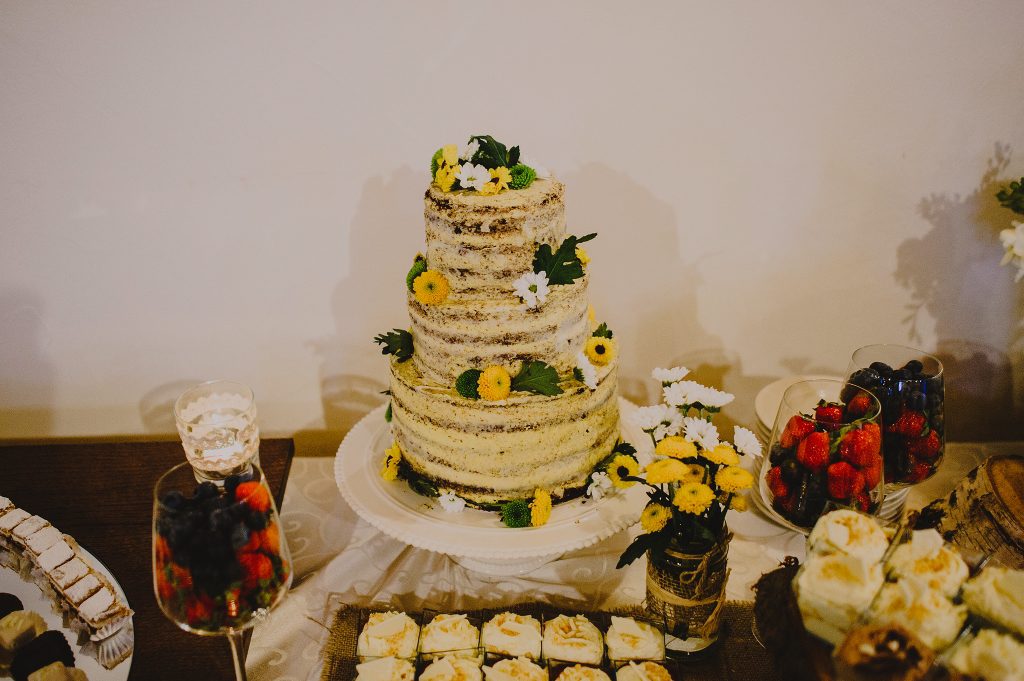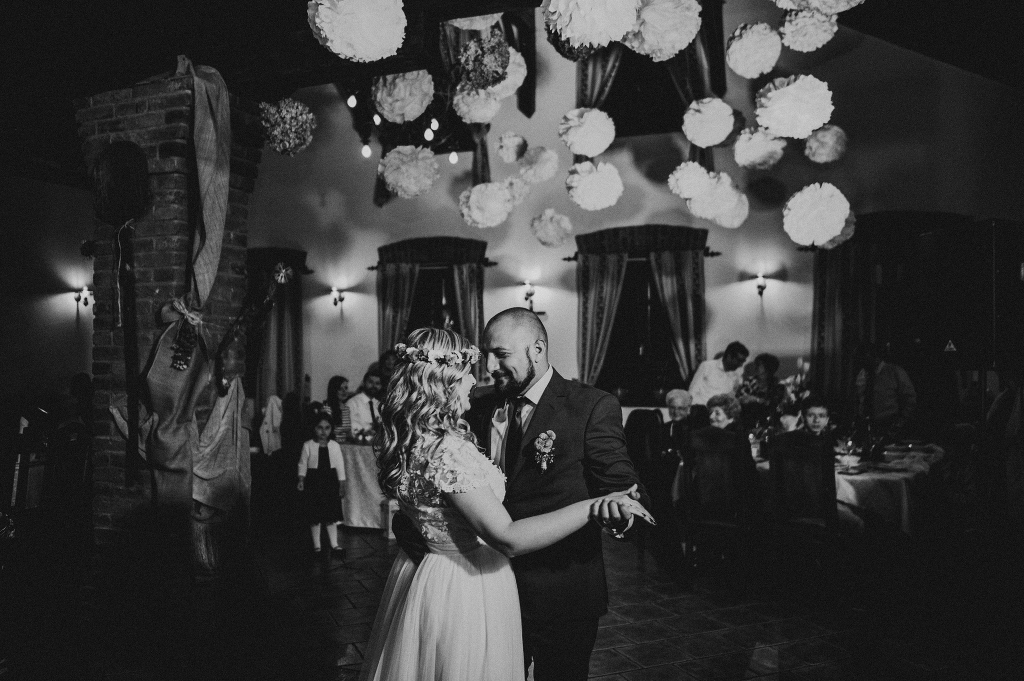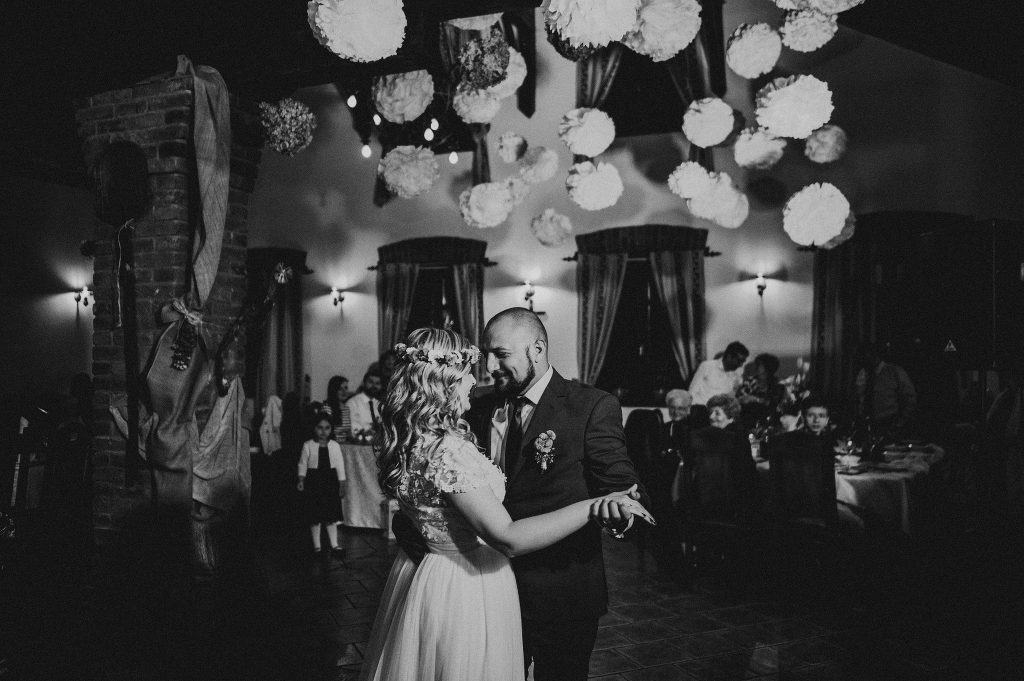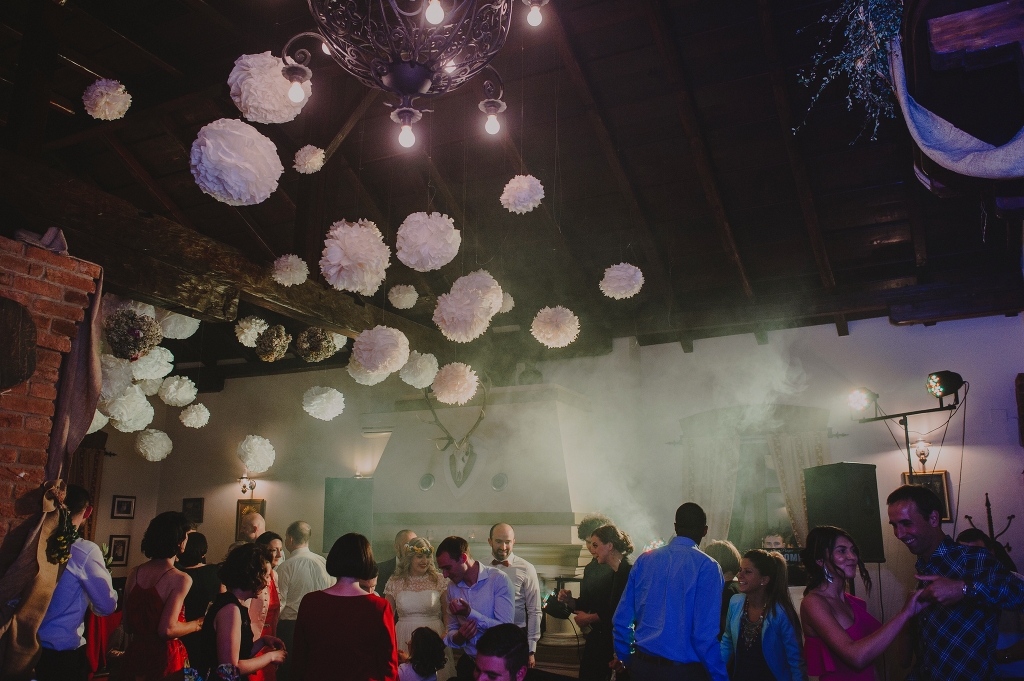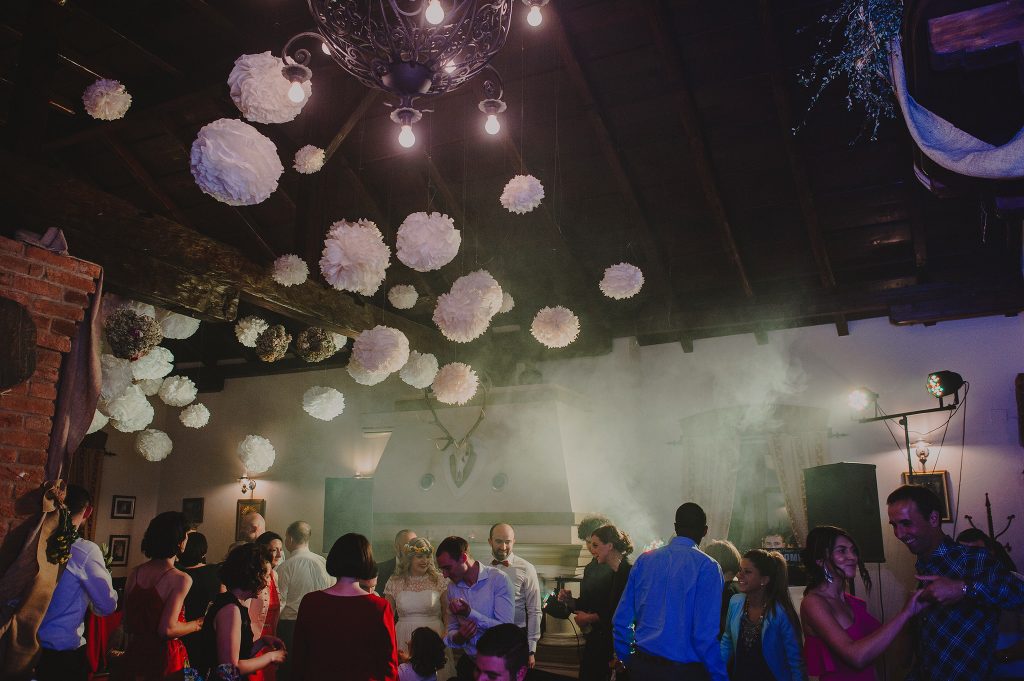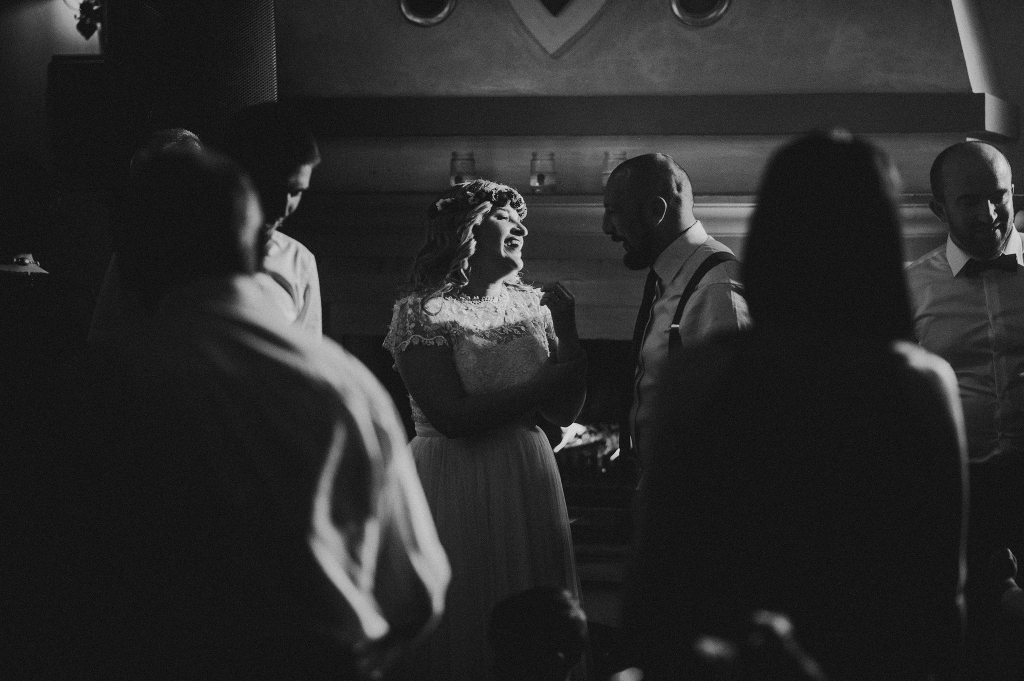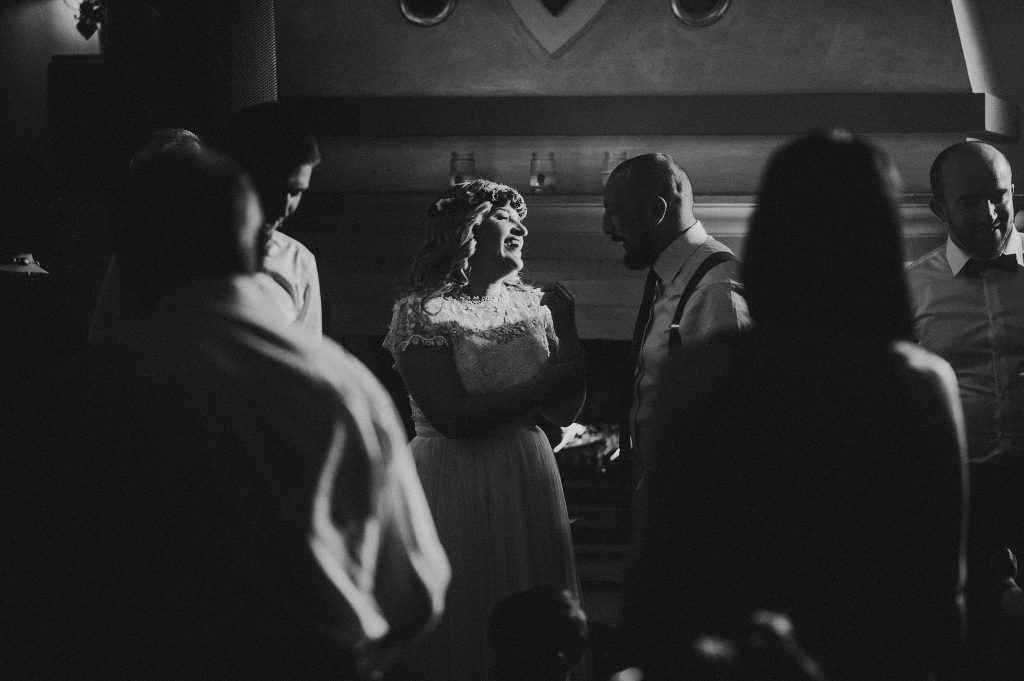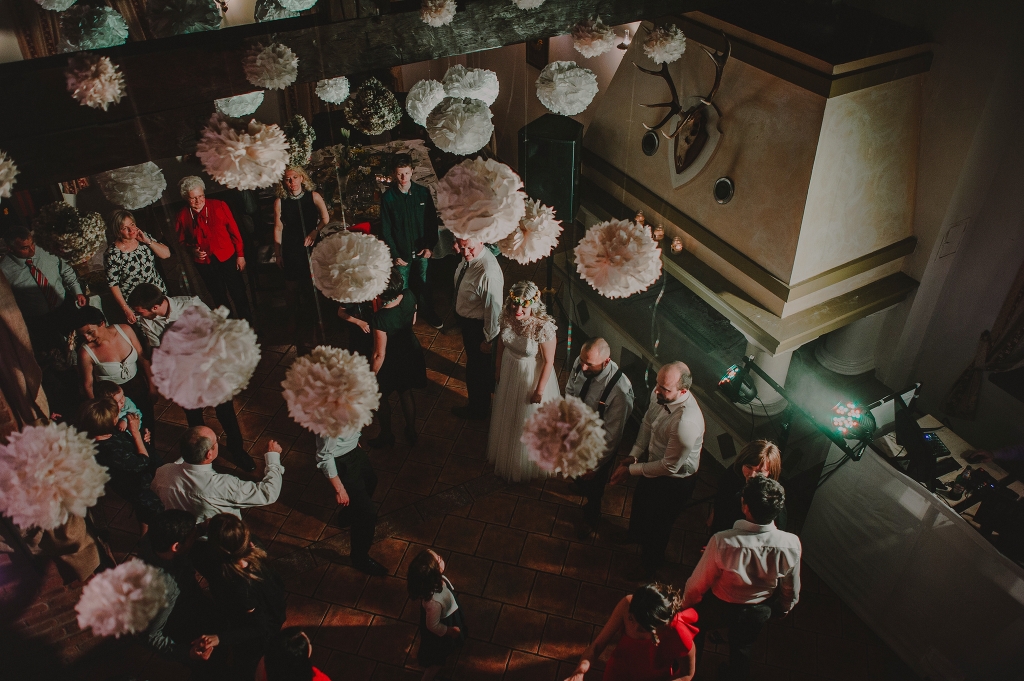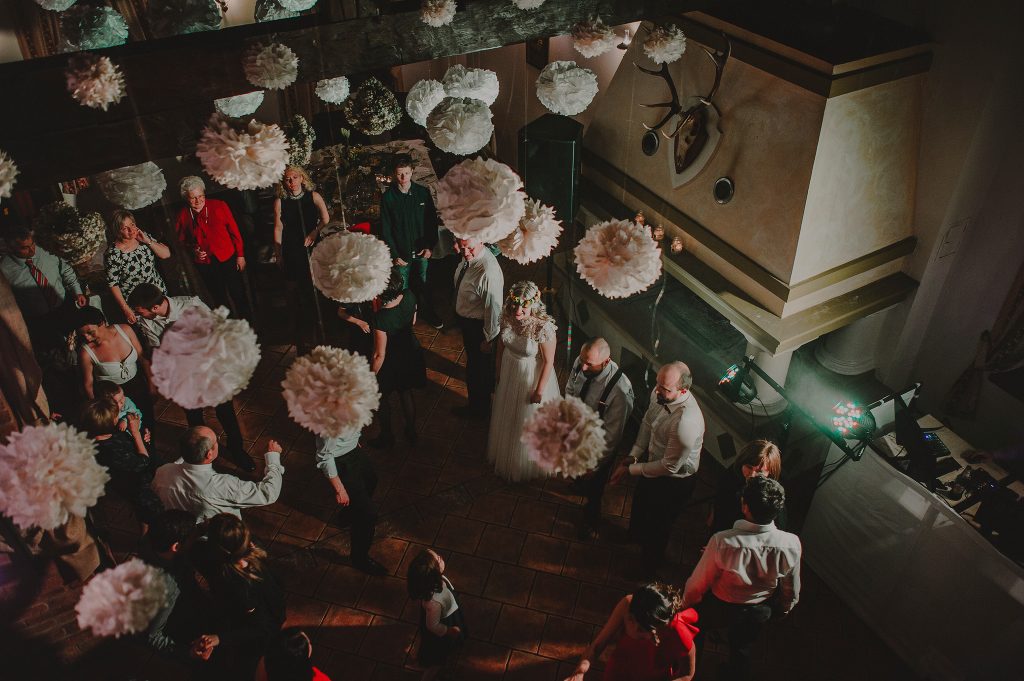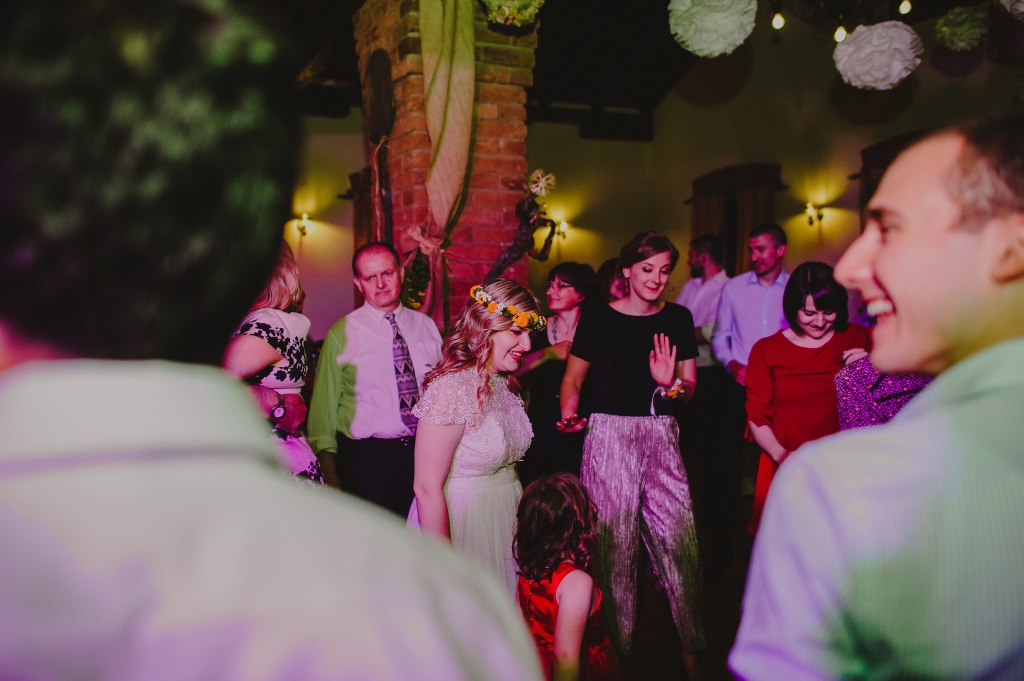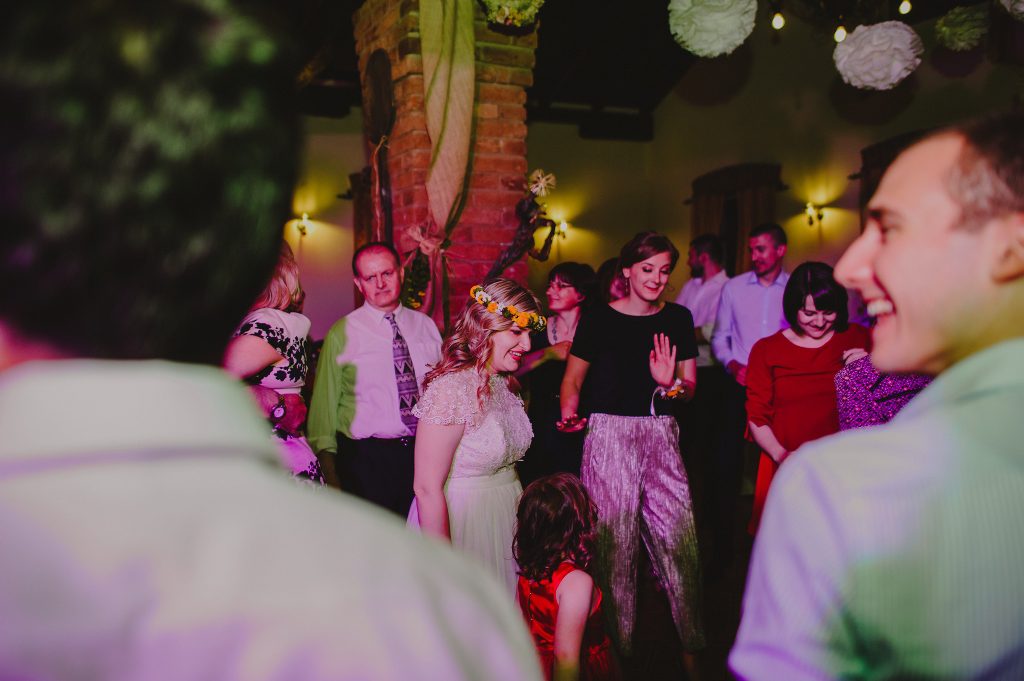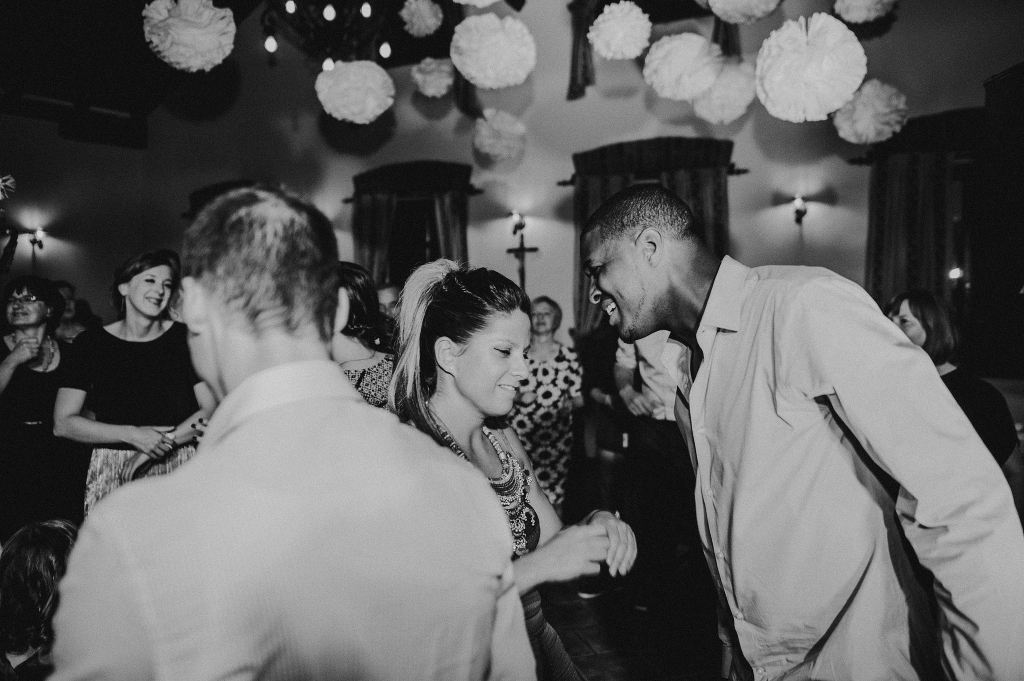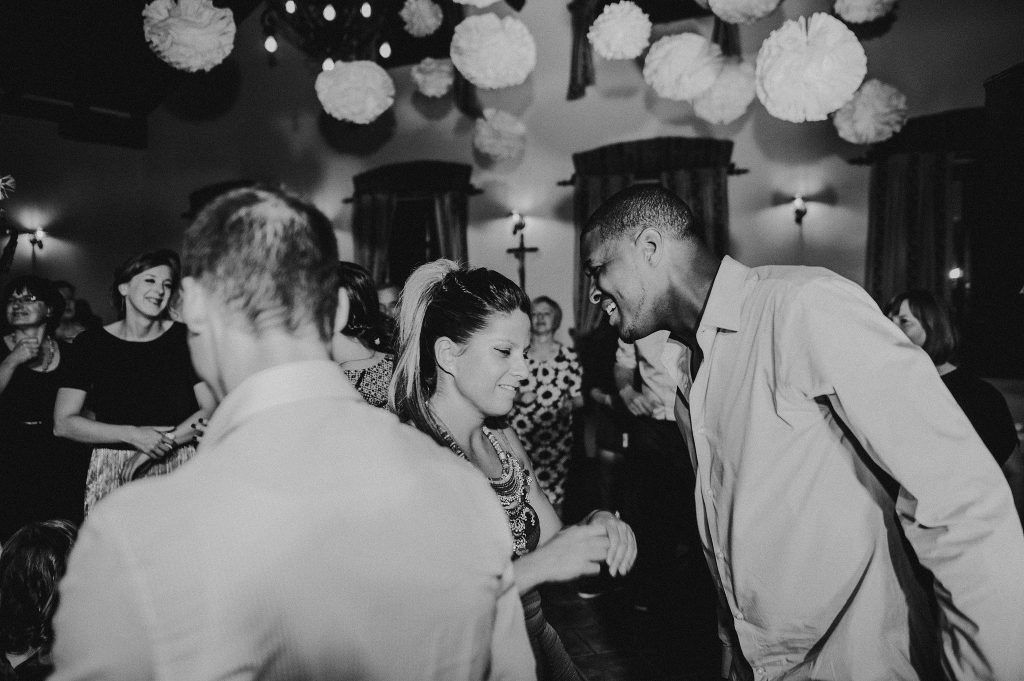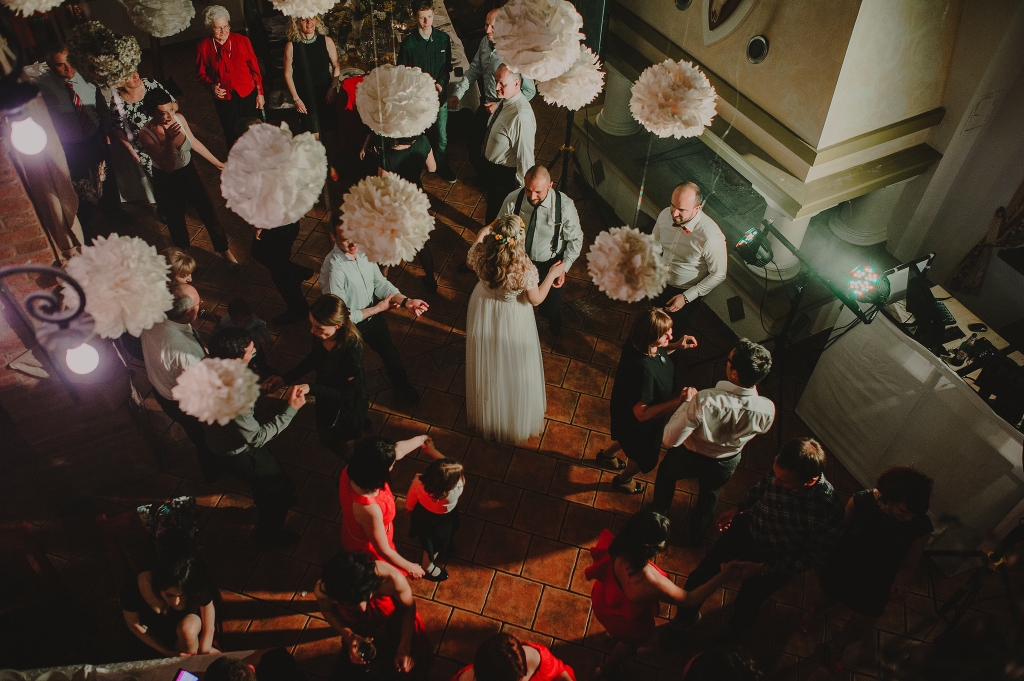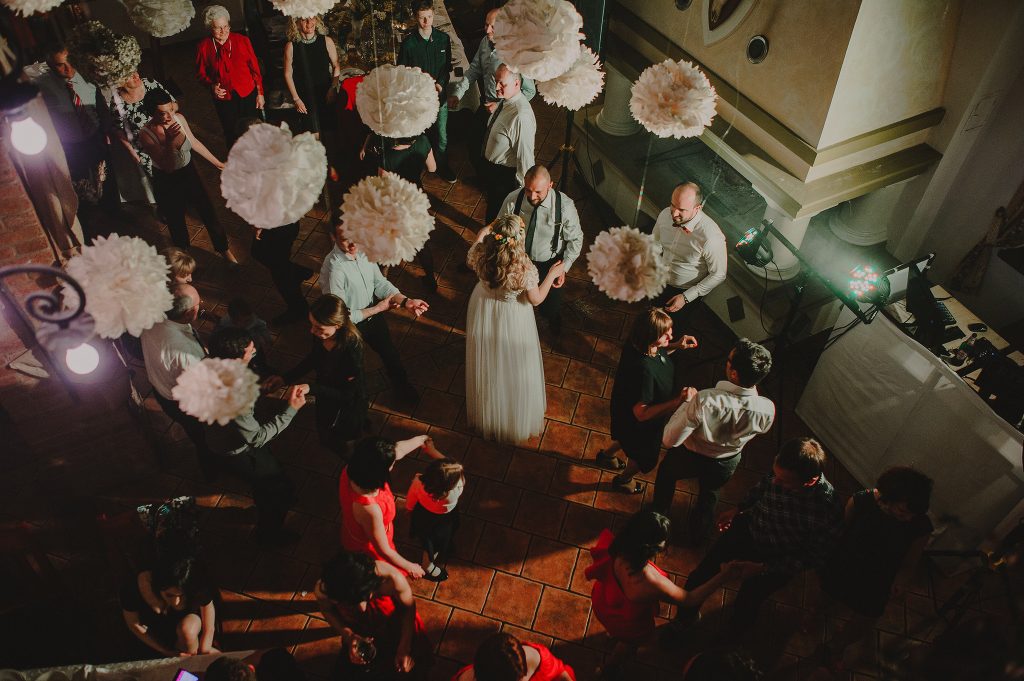 Bridal dress: Envy room
Florals: Flora Rustica
©️ Iva & Vedran Prague wedding photographer