Dubrovnik wedding photographer | M&L photo shoot
Check our latest Blog post about beautiful Dubrovnik wedding in Sponza palace
M & L live in Dubrovnik, and before their wedding ceremony they decided to make a pre-wedding romantic photo-shoot in the amazing city that they live in. We are very thankful for all that they've done for us. They were so kind, helpful, friendly and open for cooperation and that's why we had an amazing time with them and we really enjoyed our hangout.
We did the photo session very early, at 6:00 AM when the city was still asleep and when the warm morning sunlight gave the streets a special glimpse and atmosphere for a romantic photo-shoot. The calmness and silence of the magical early late summer morning have created an amazing atmosphere which enhanced our creativity. Every corner of the old town of Dubrovnik gives a beautiful visual story of the great history of the city, which has preserved all its magnificence in its appearance.
The future bride wore a beautiful fluttering dress of the Croatian brand A'marie. This dress was really stunning in the wind behind the ancient walls of Dubrovnik and it additionally emphasized the natural glowing beauty and style of the bride.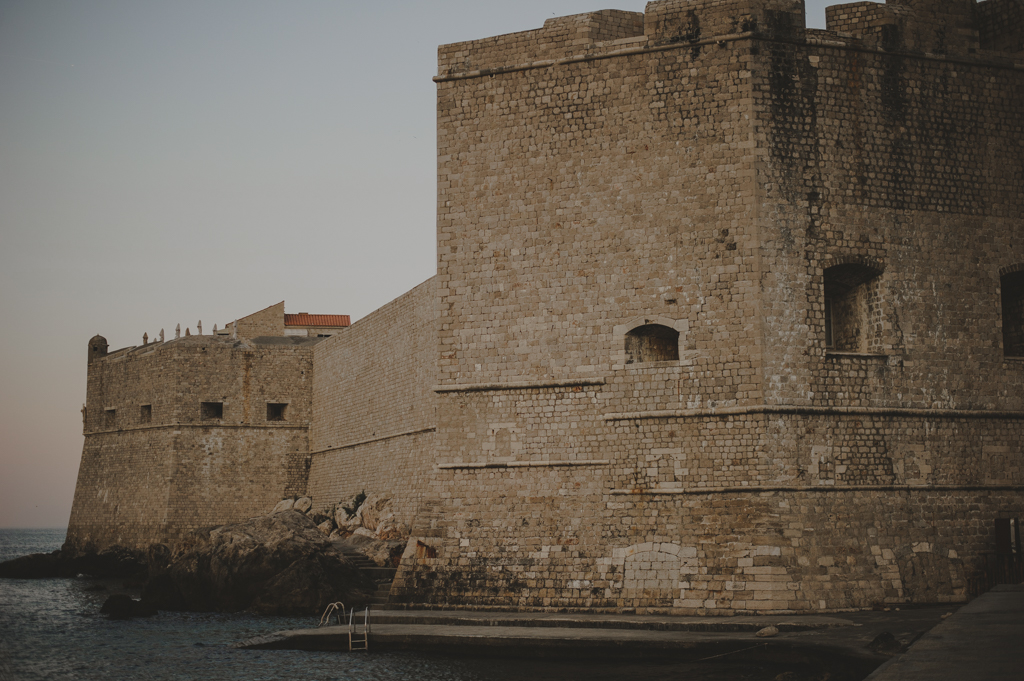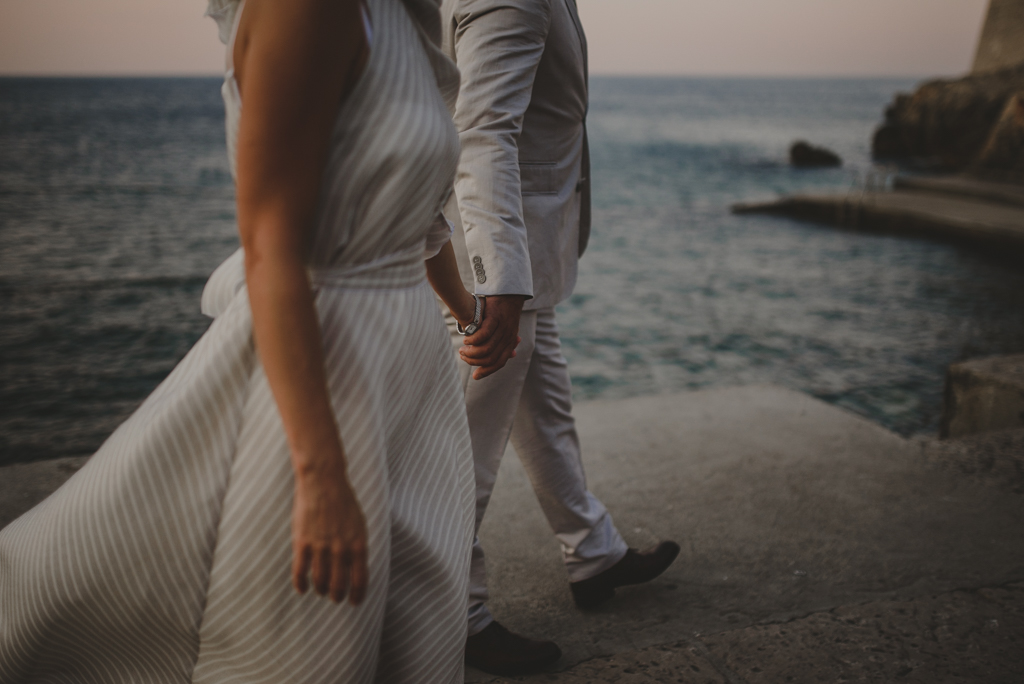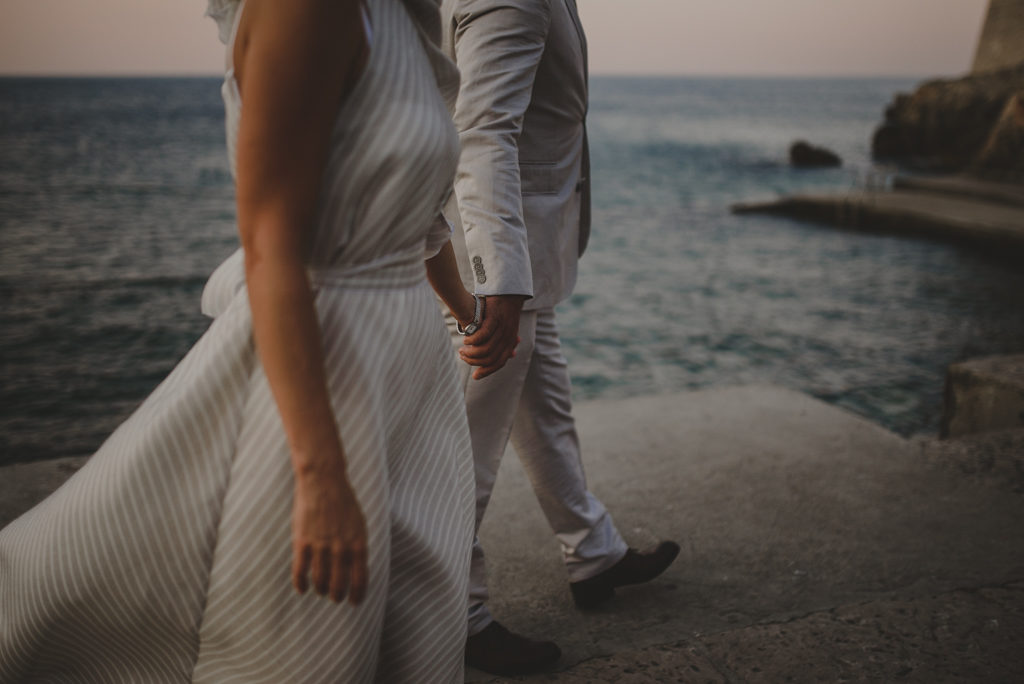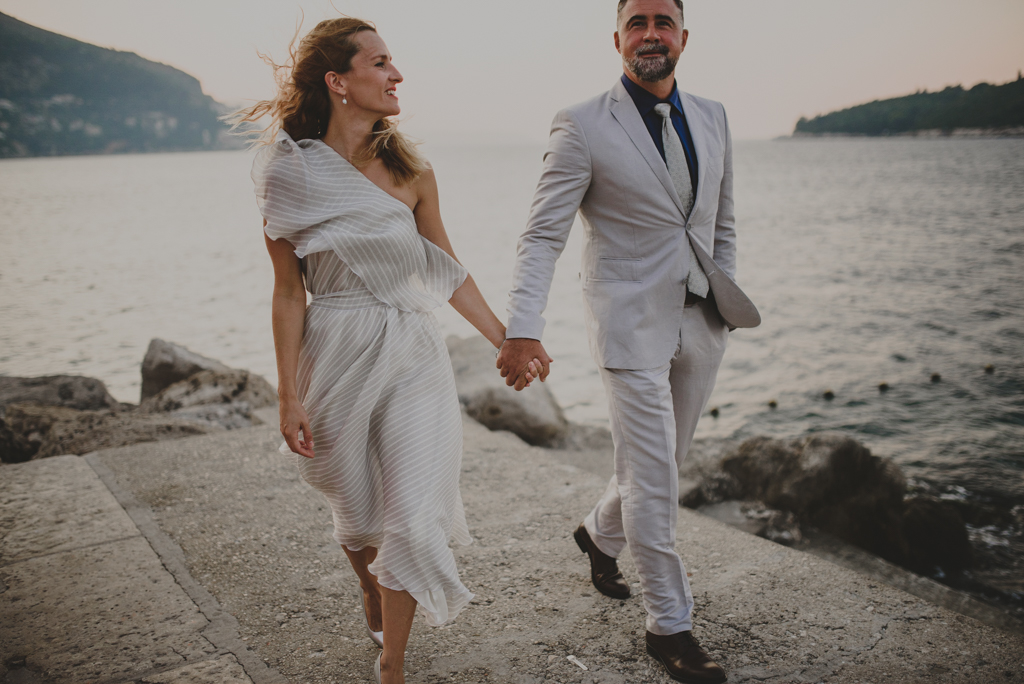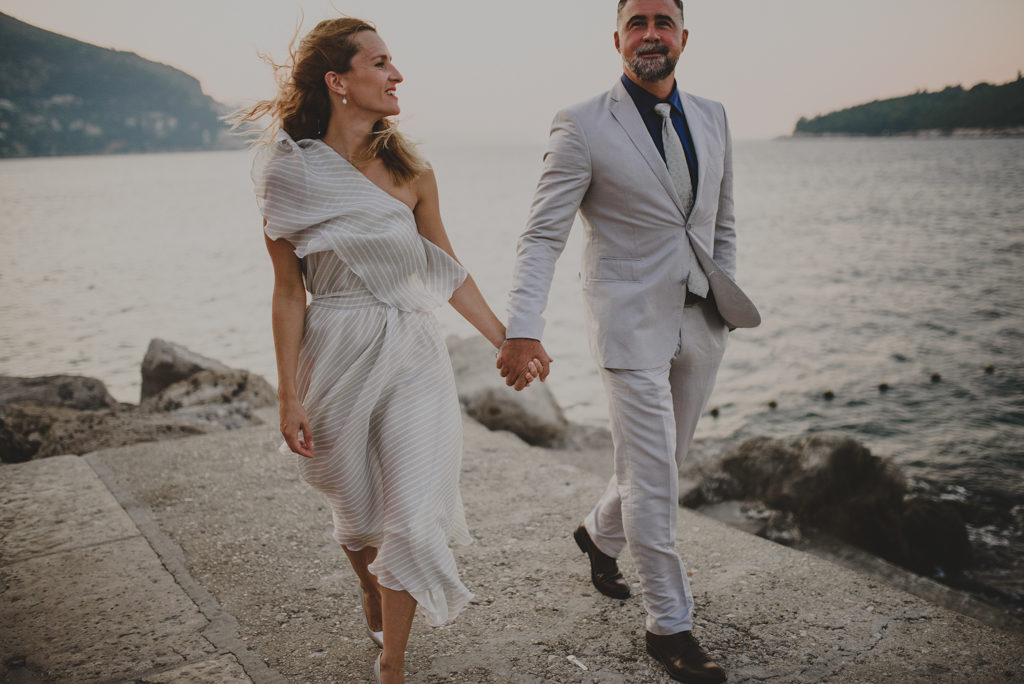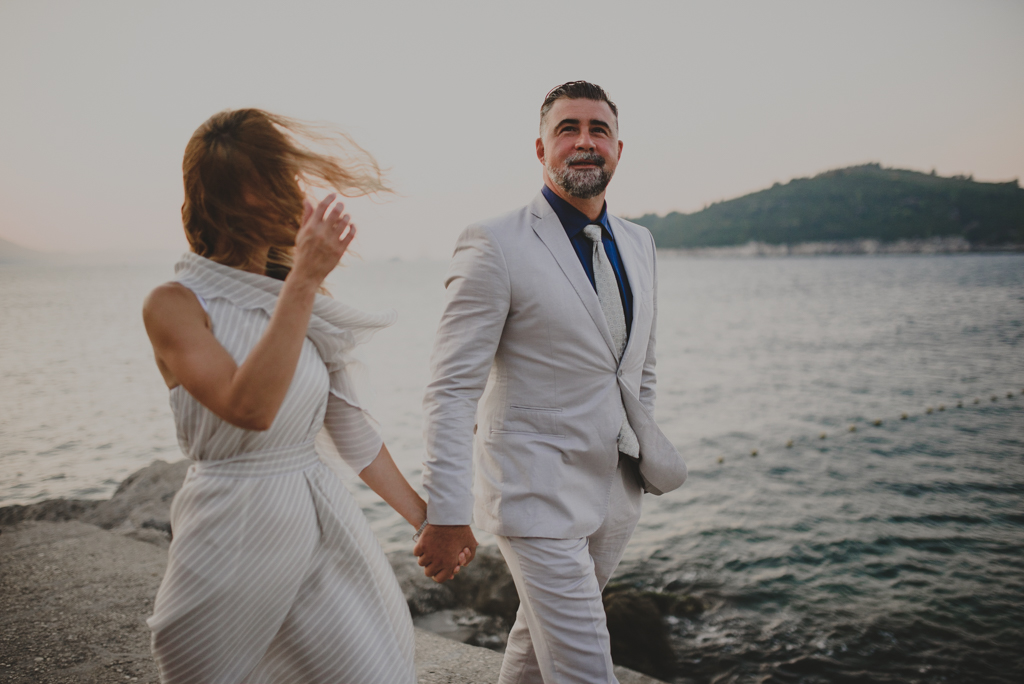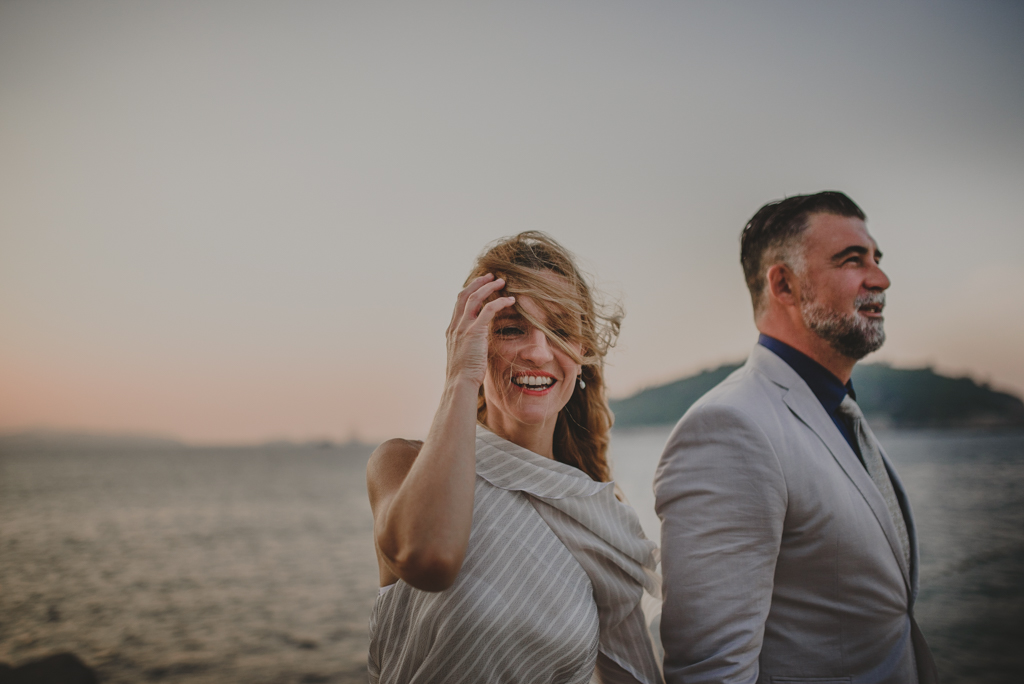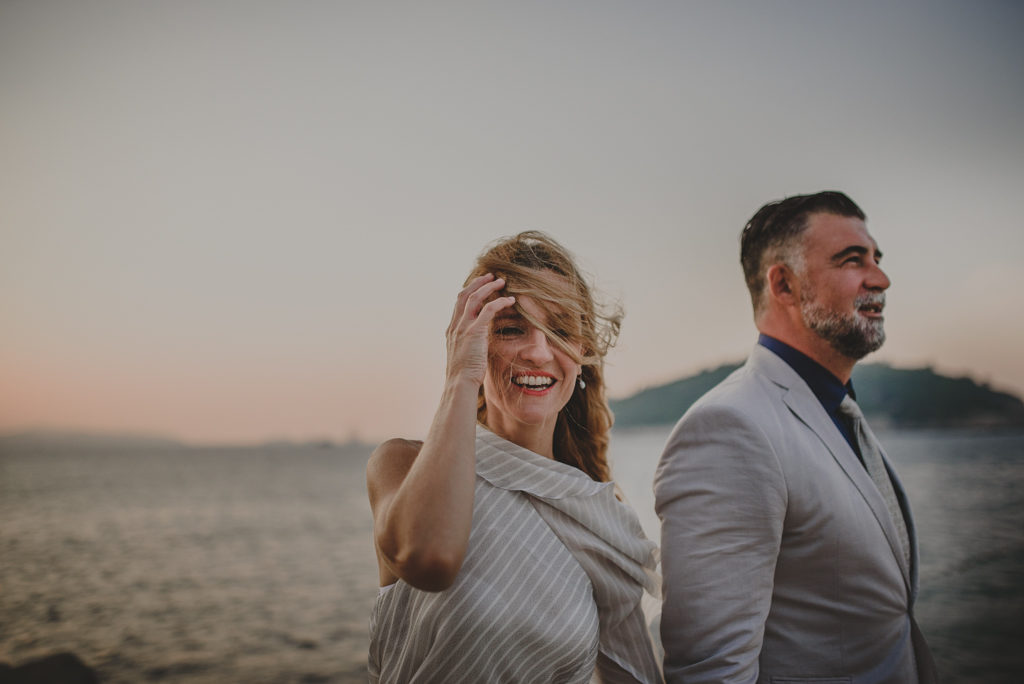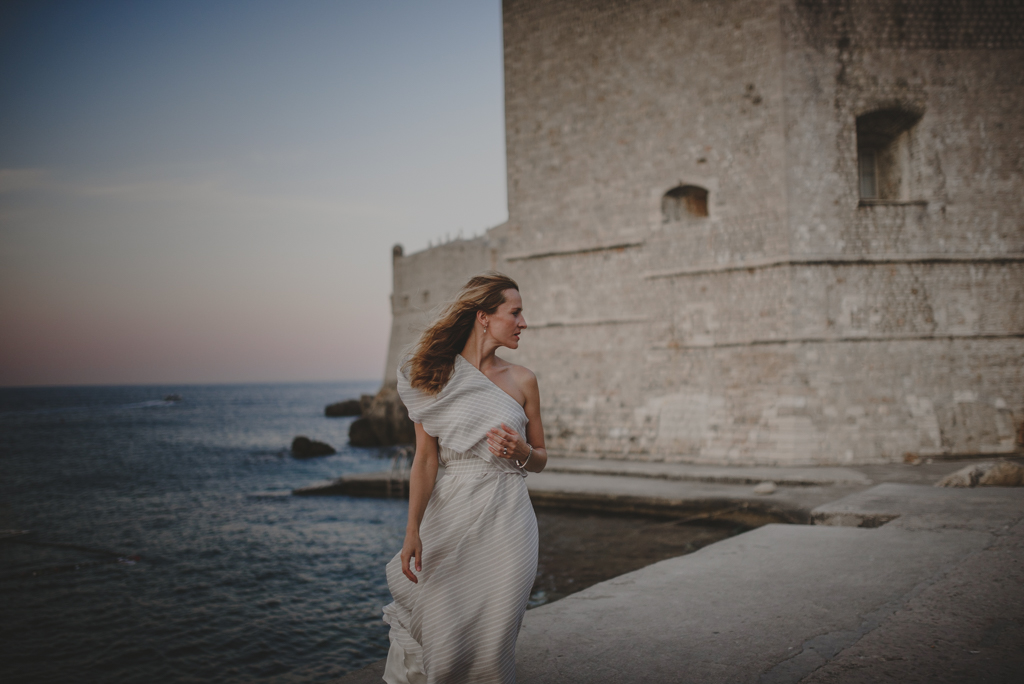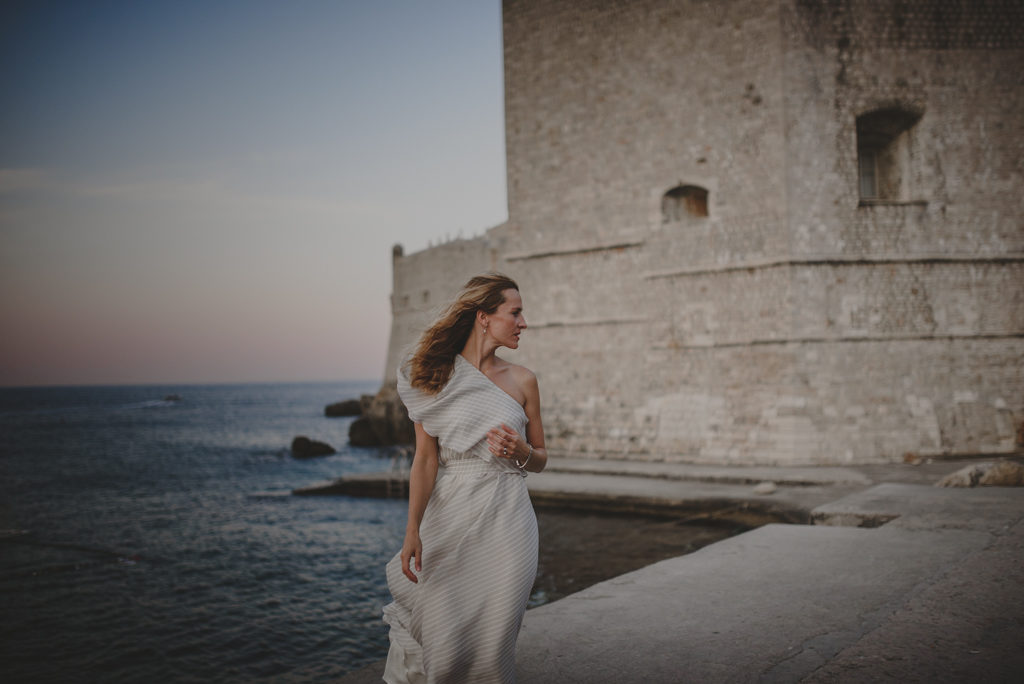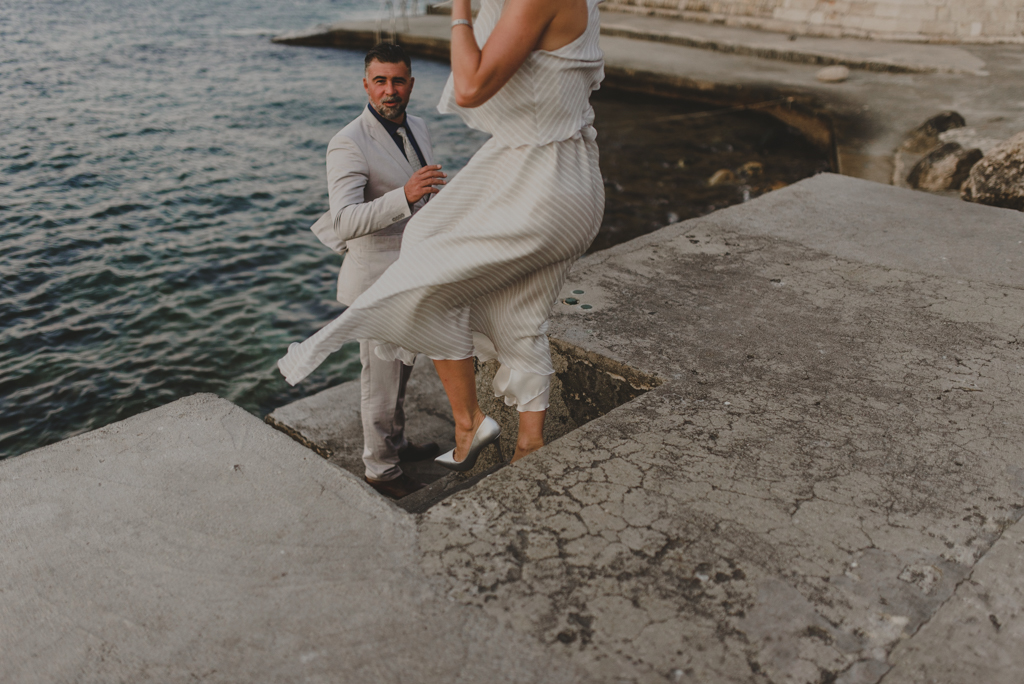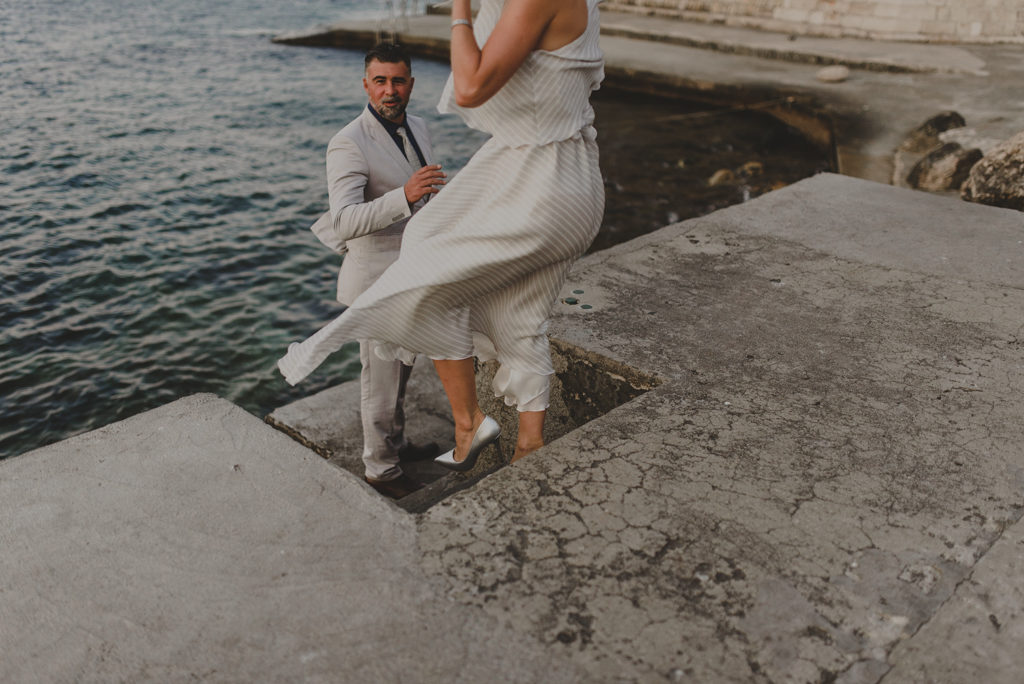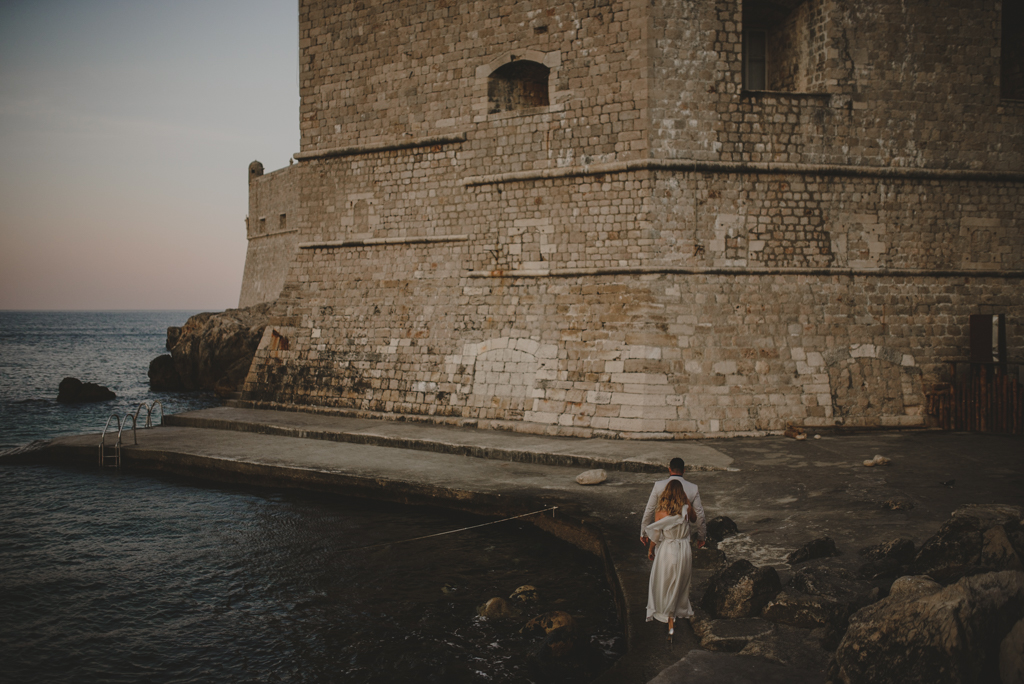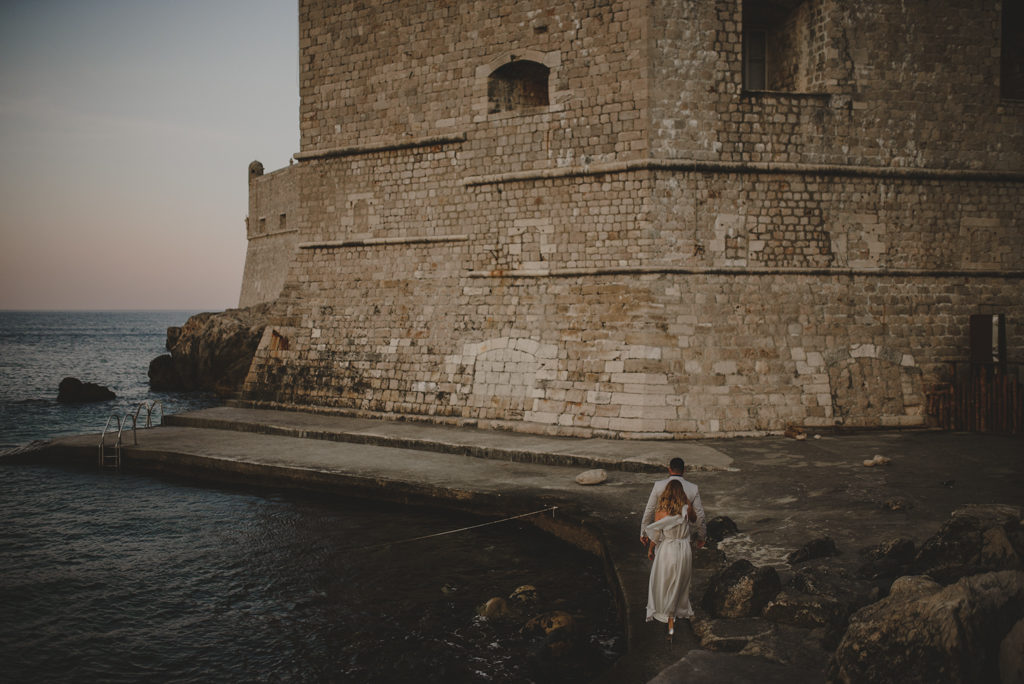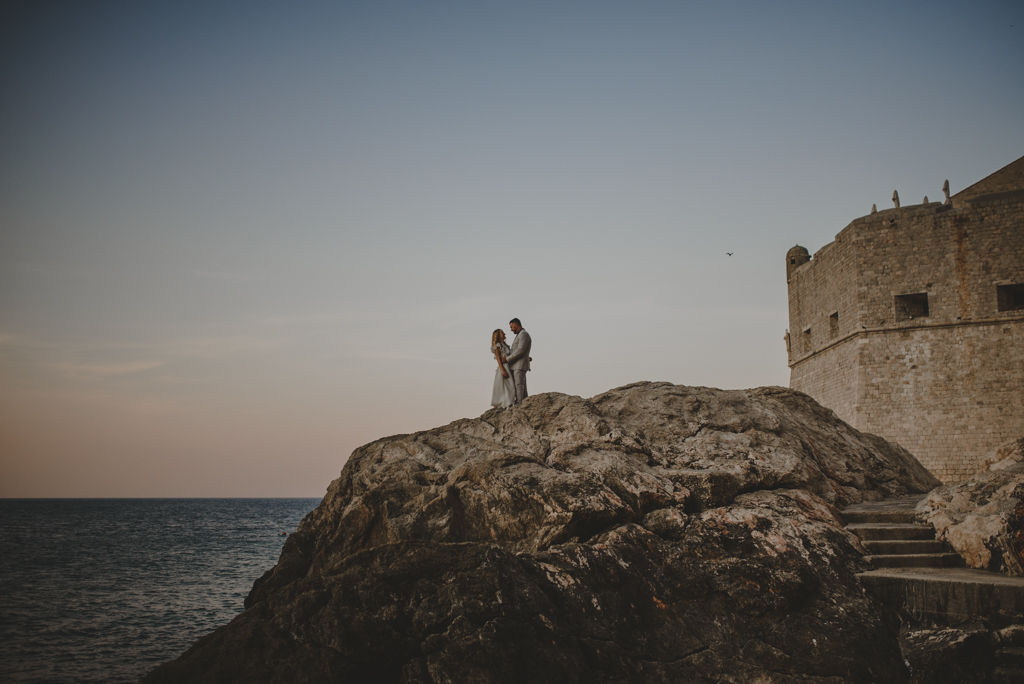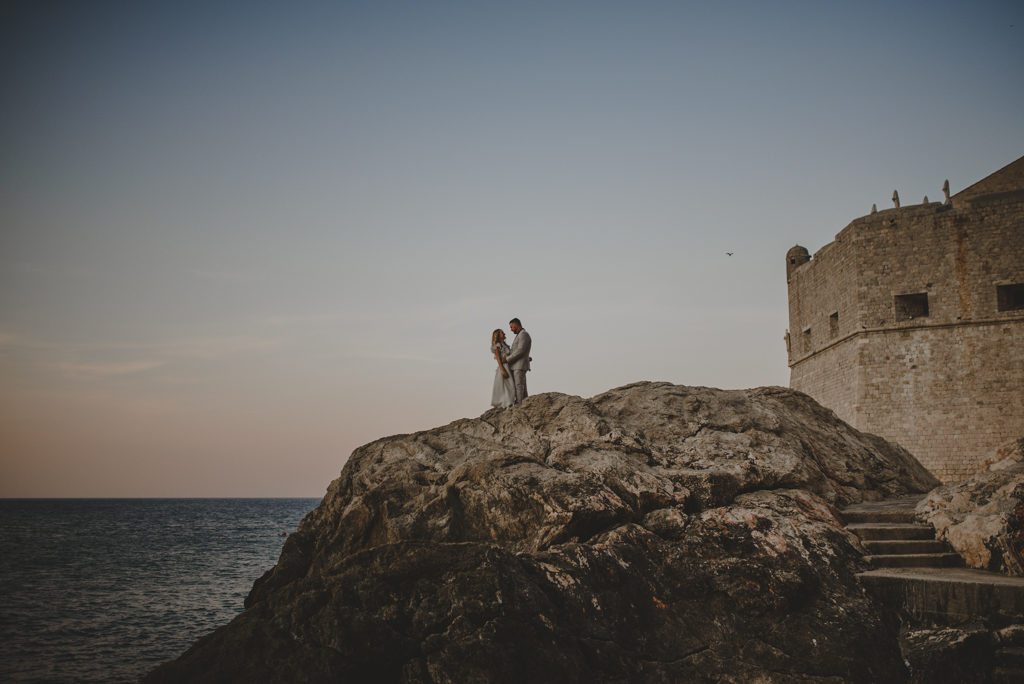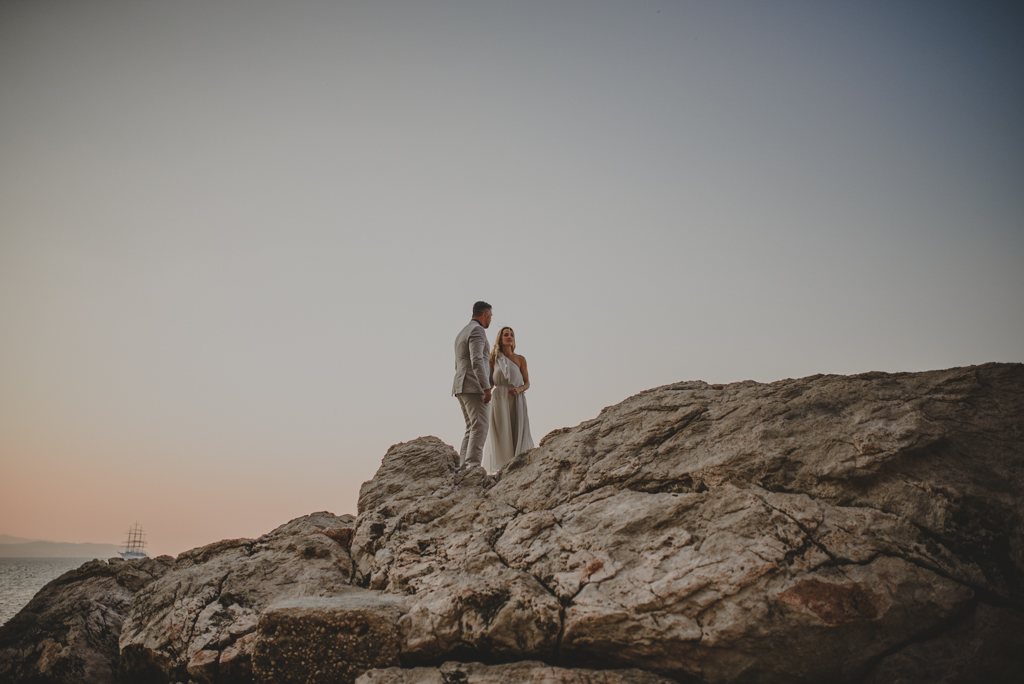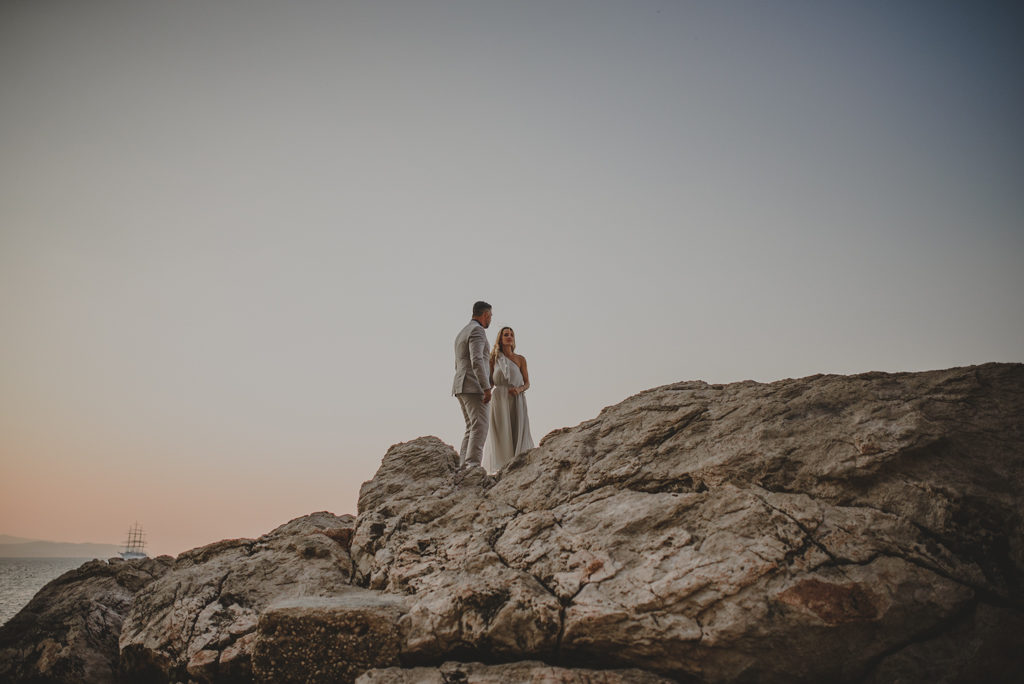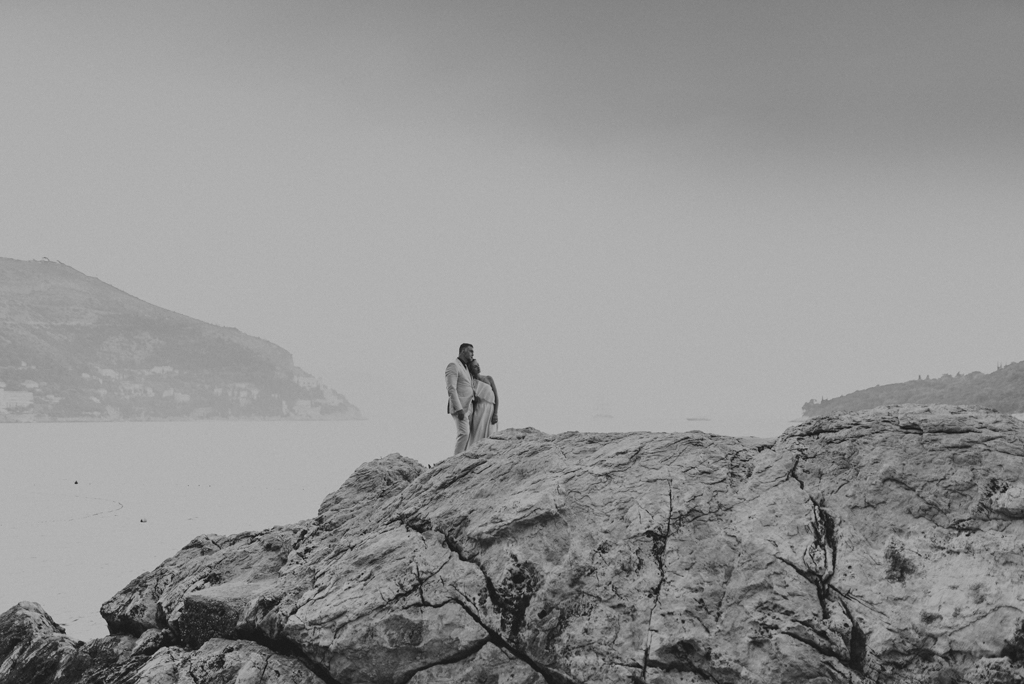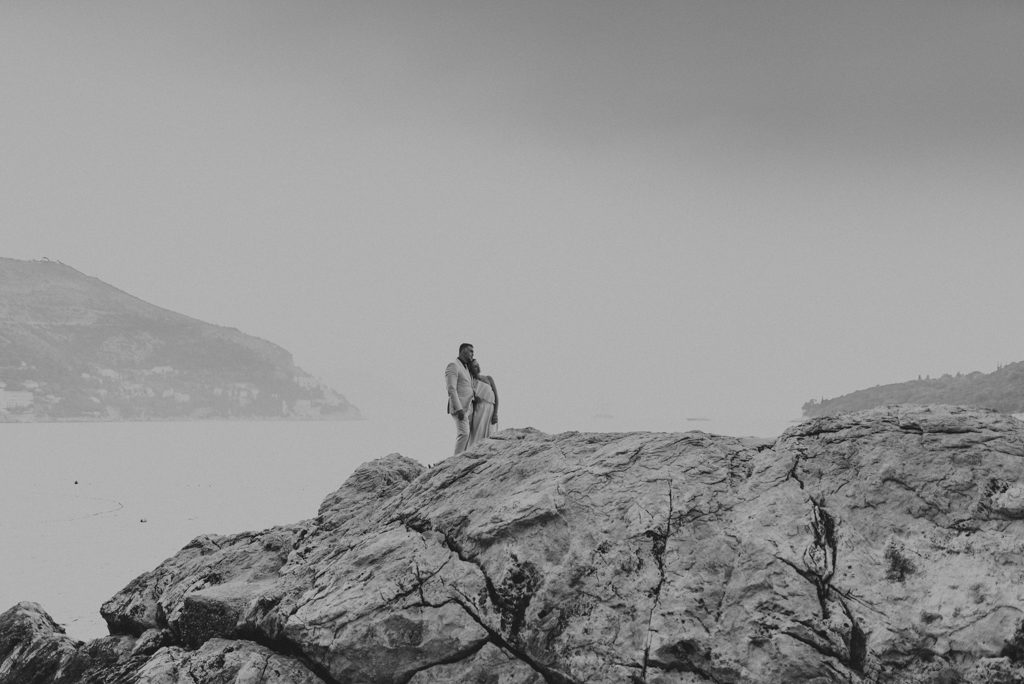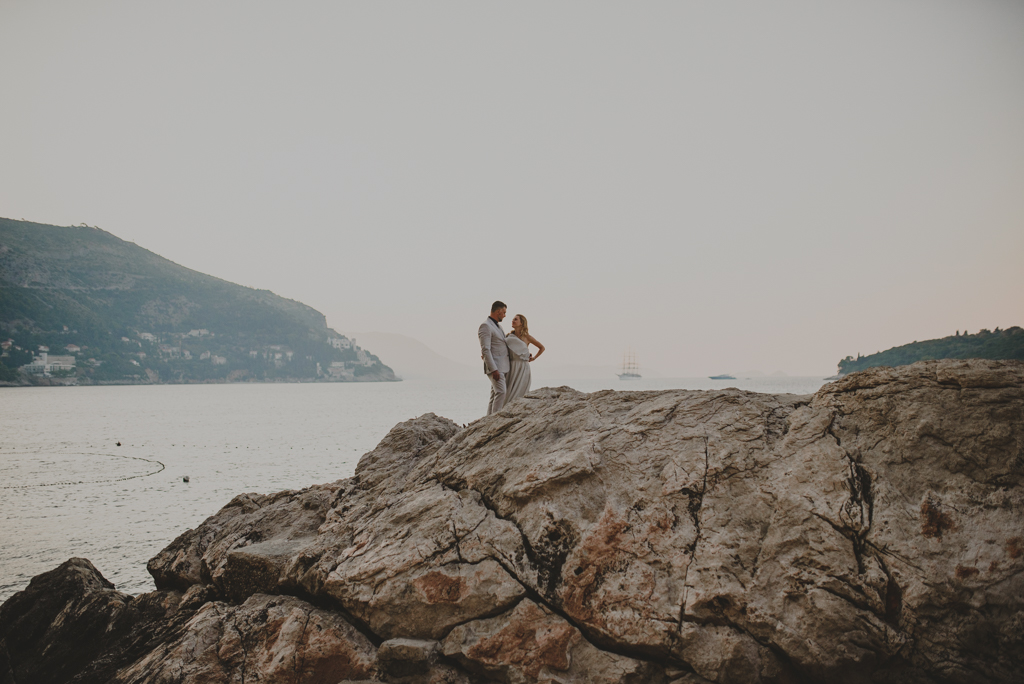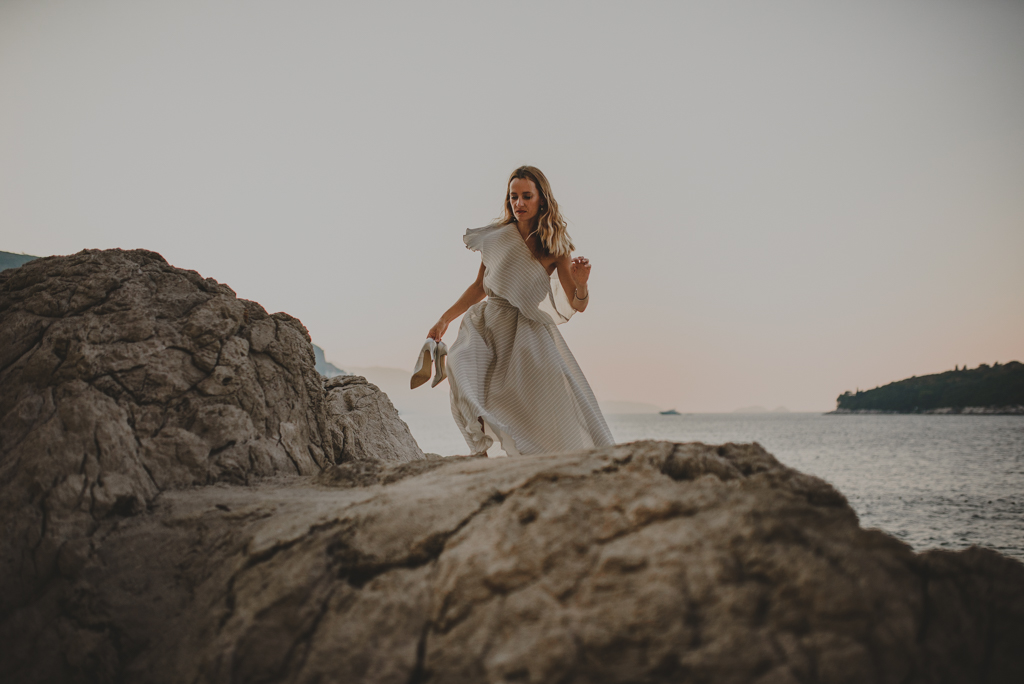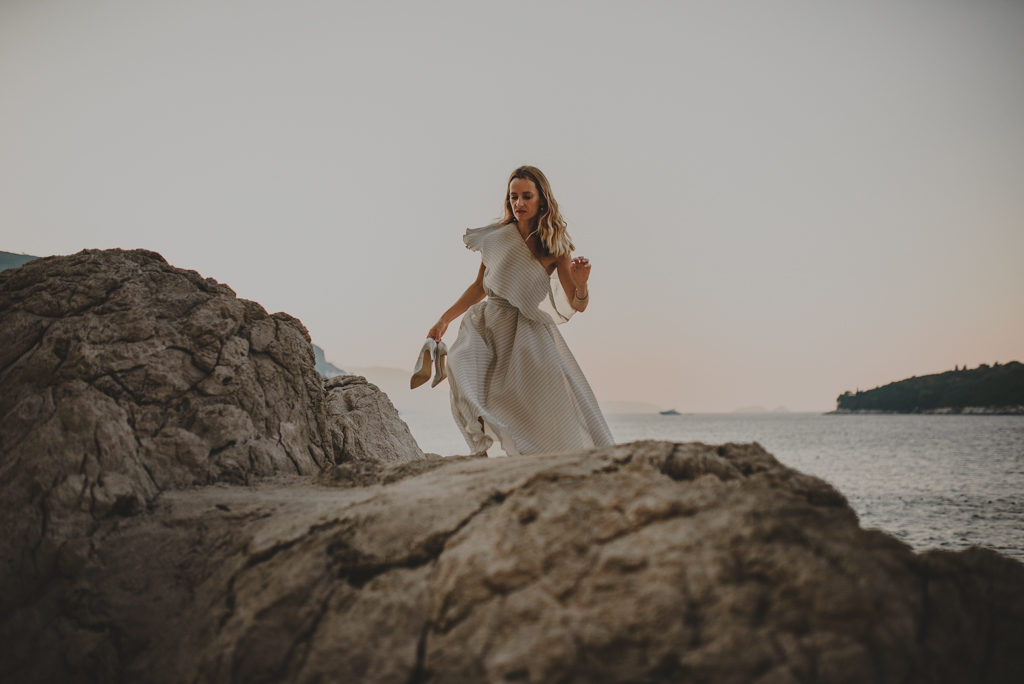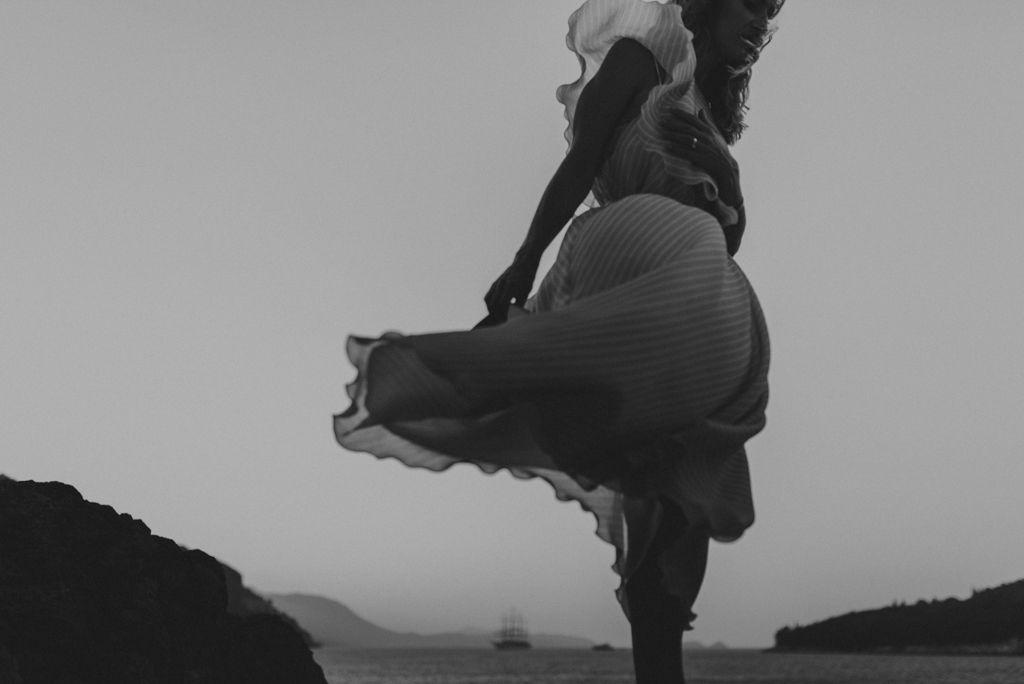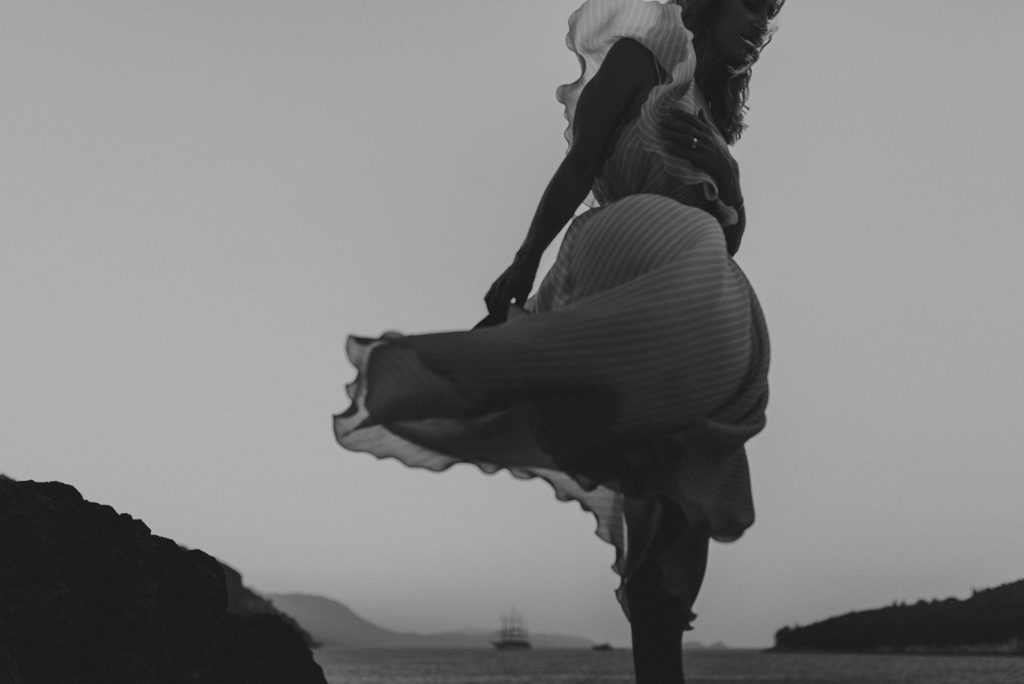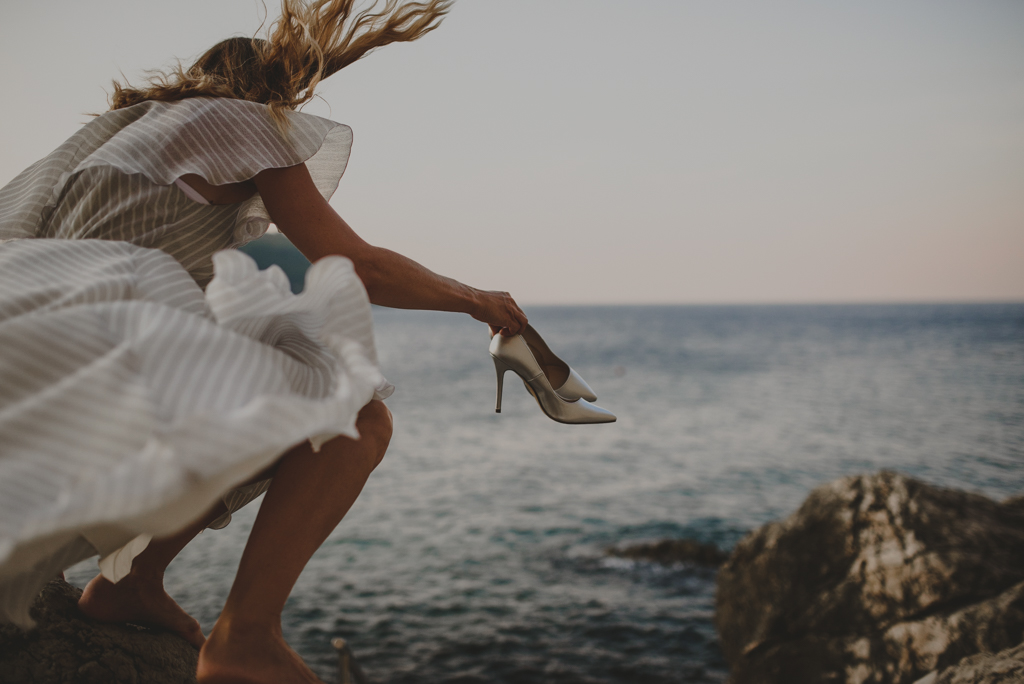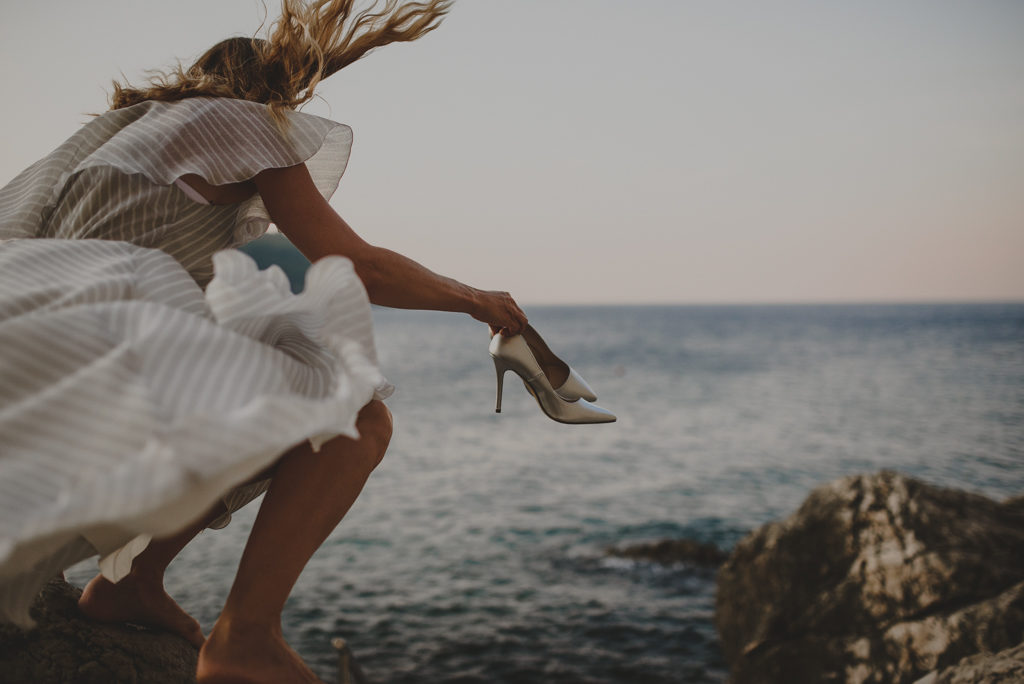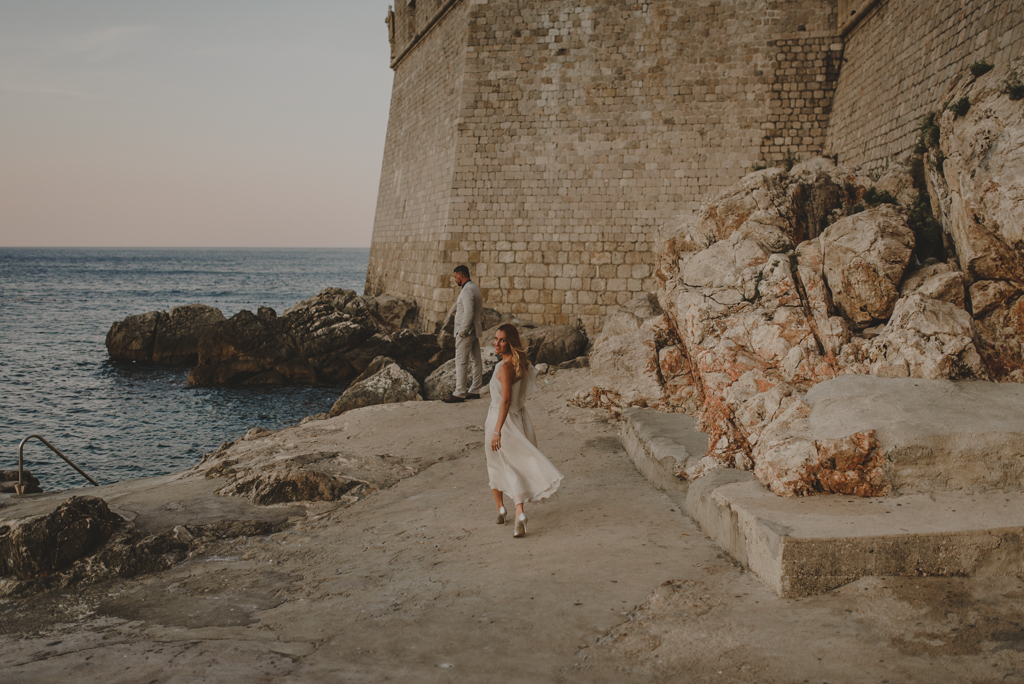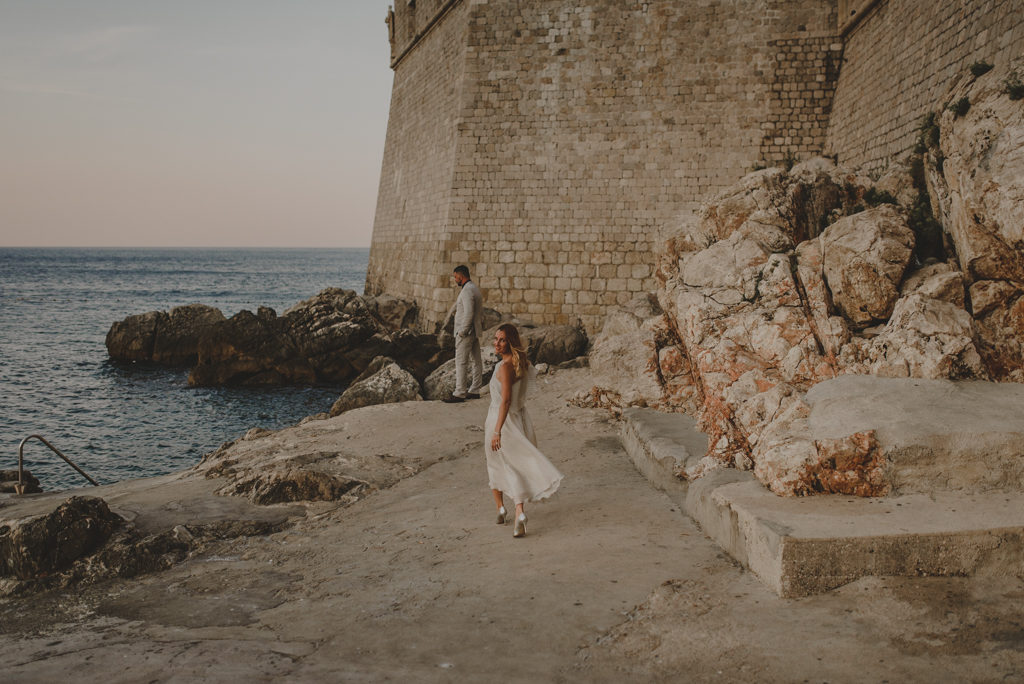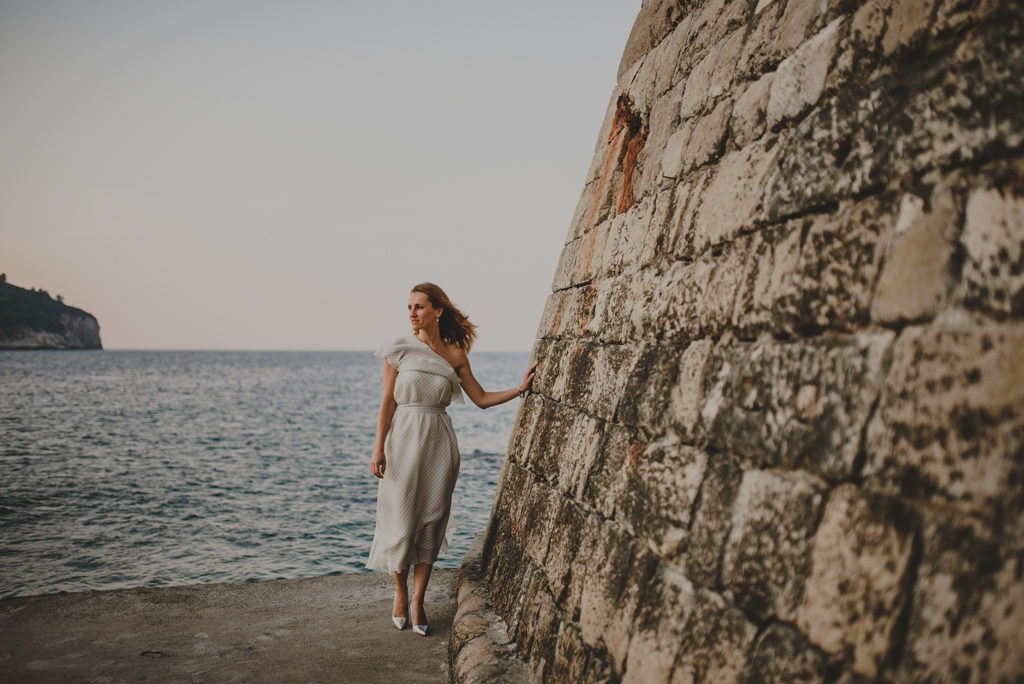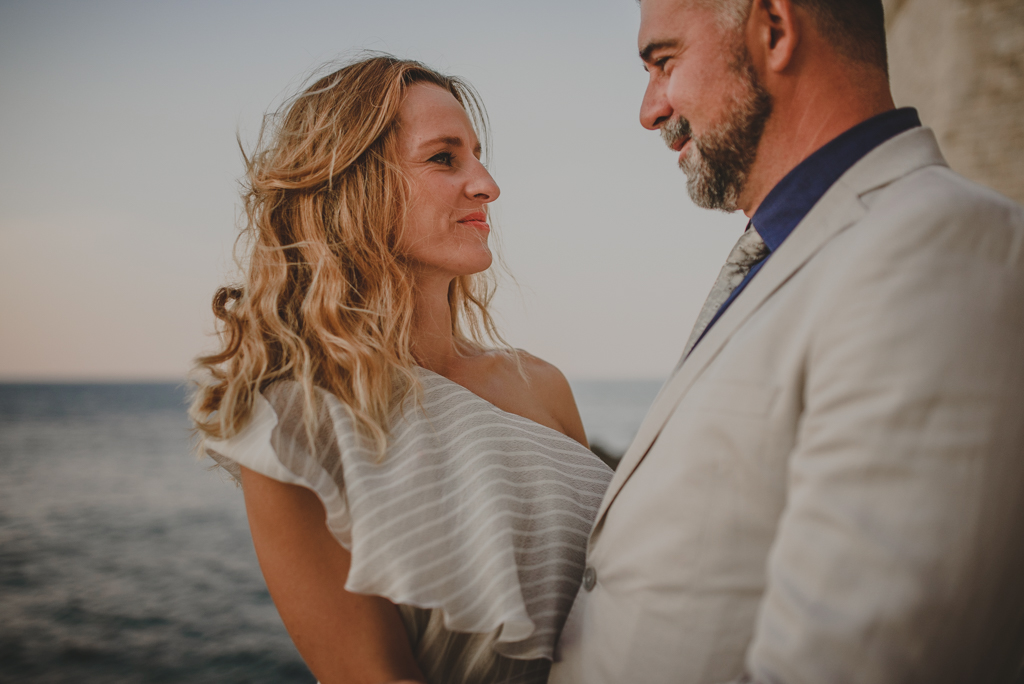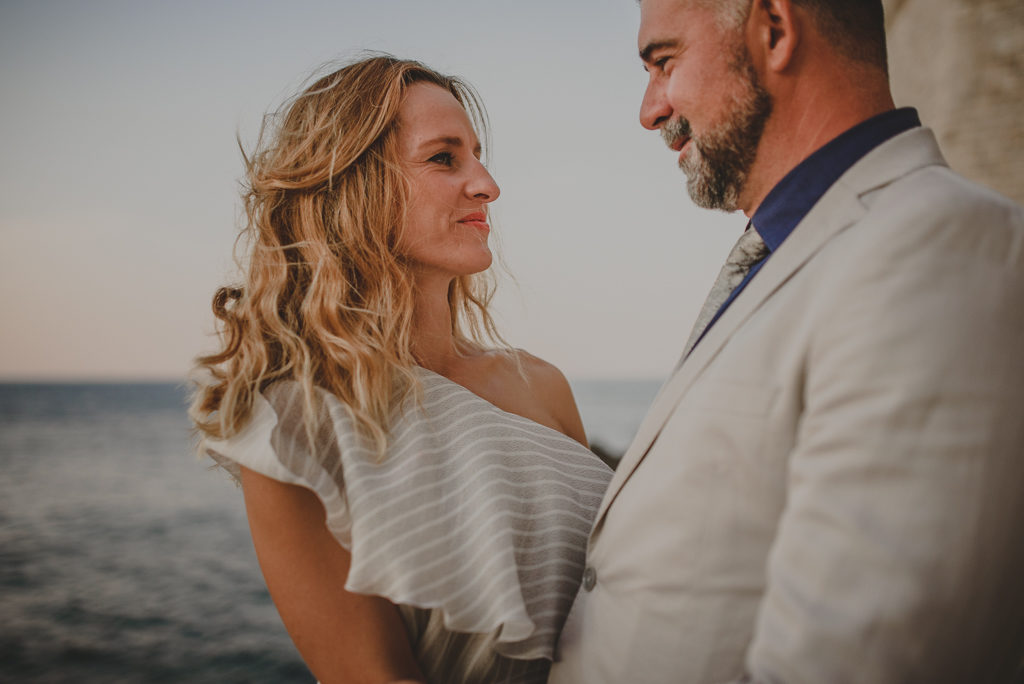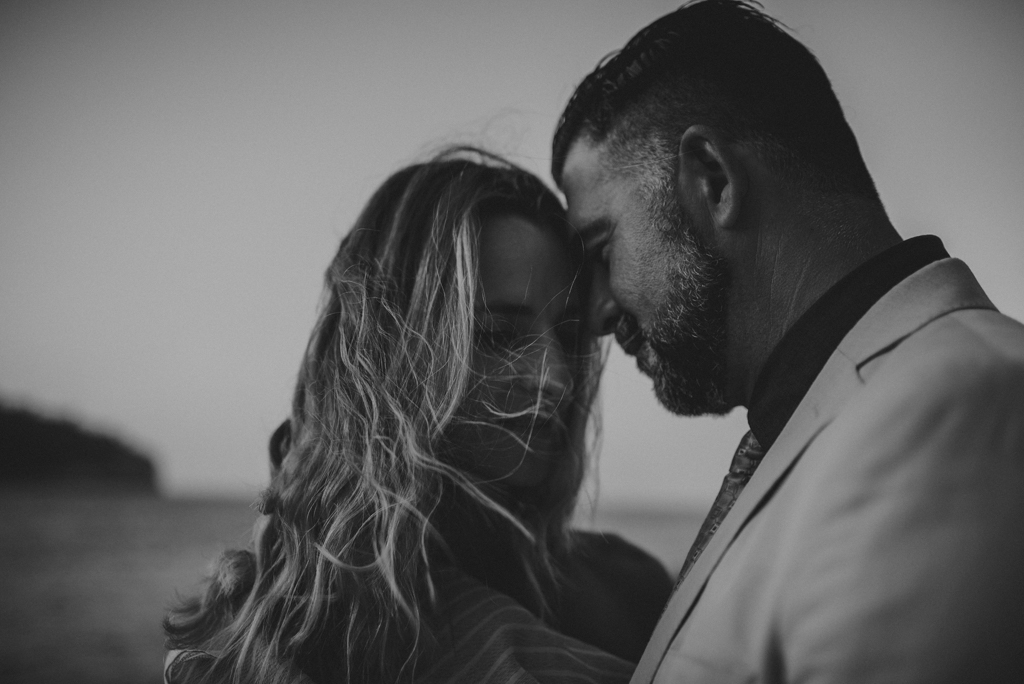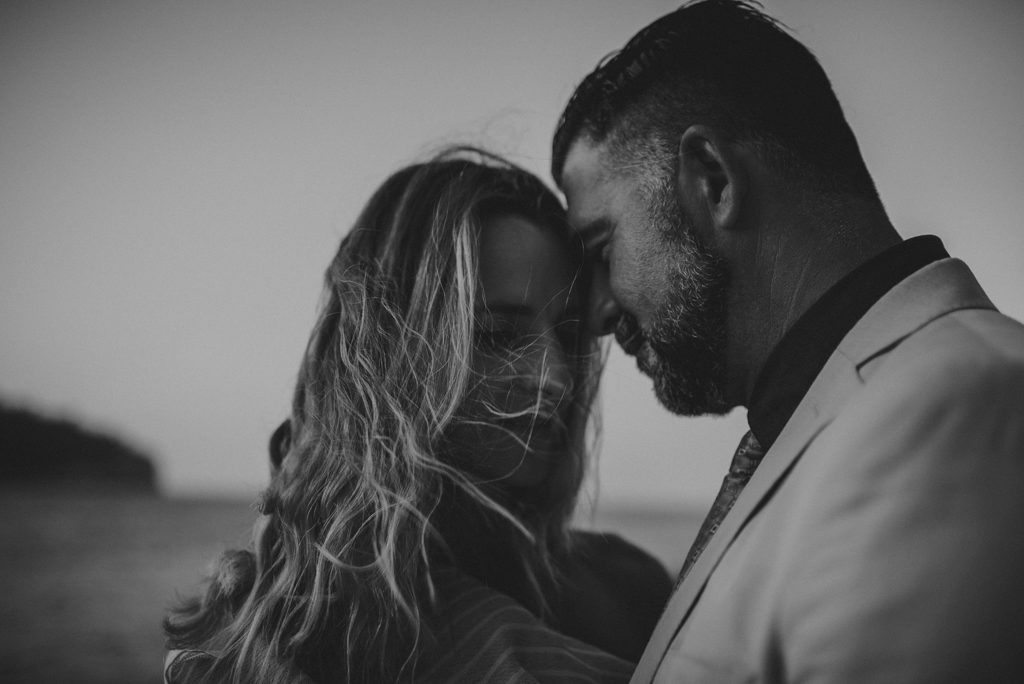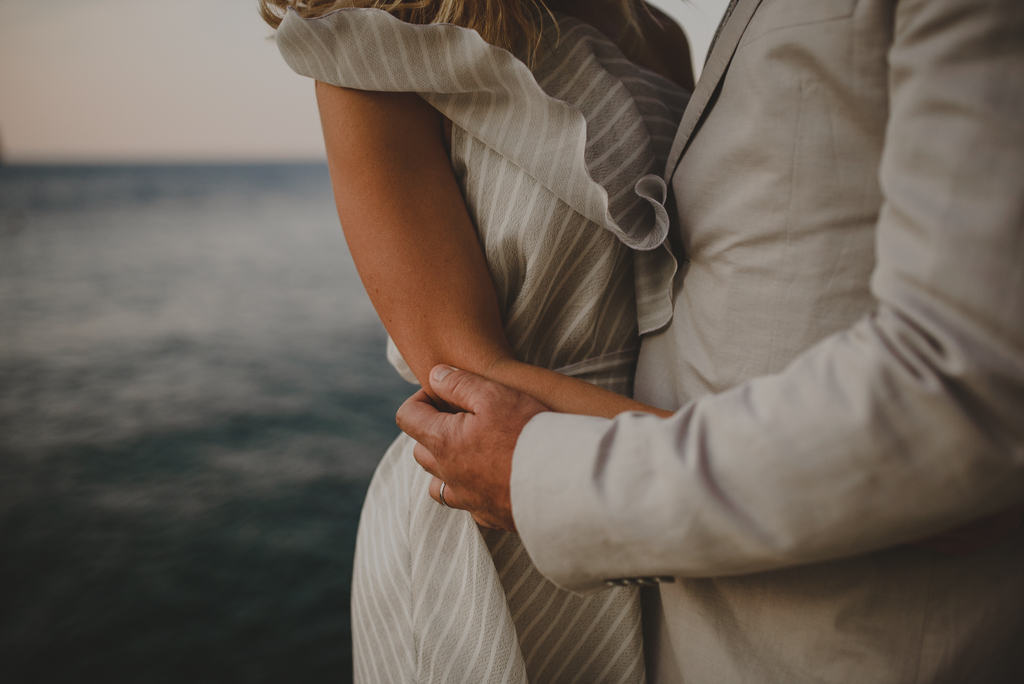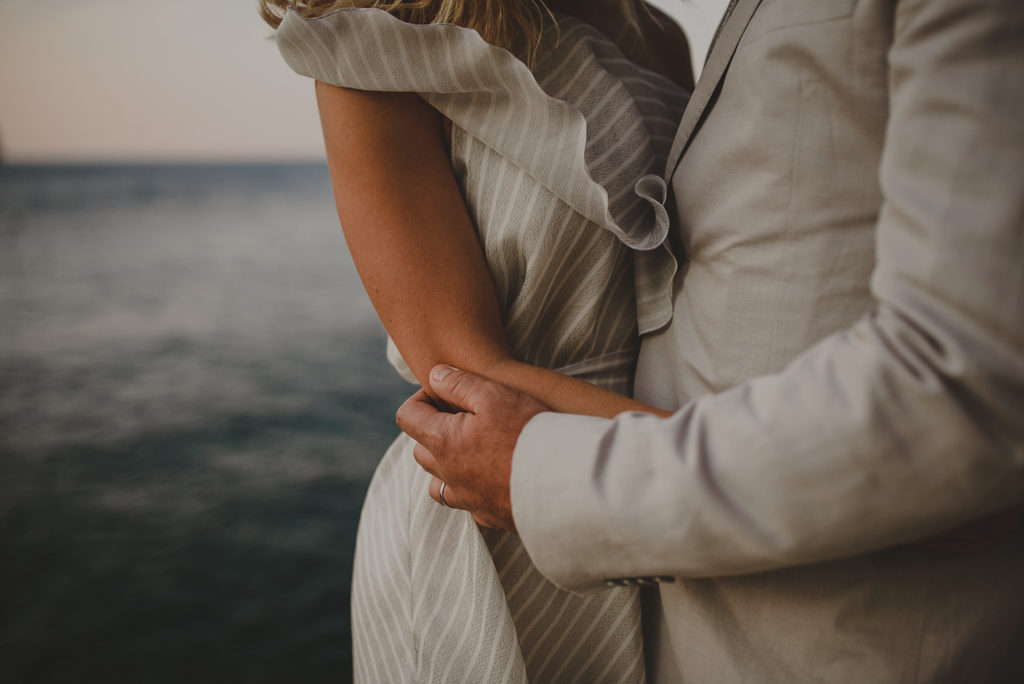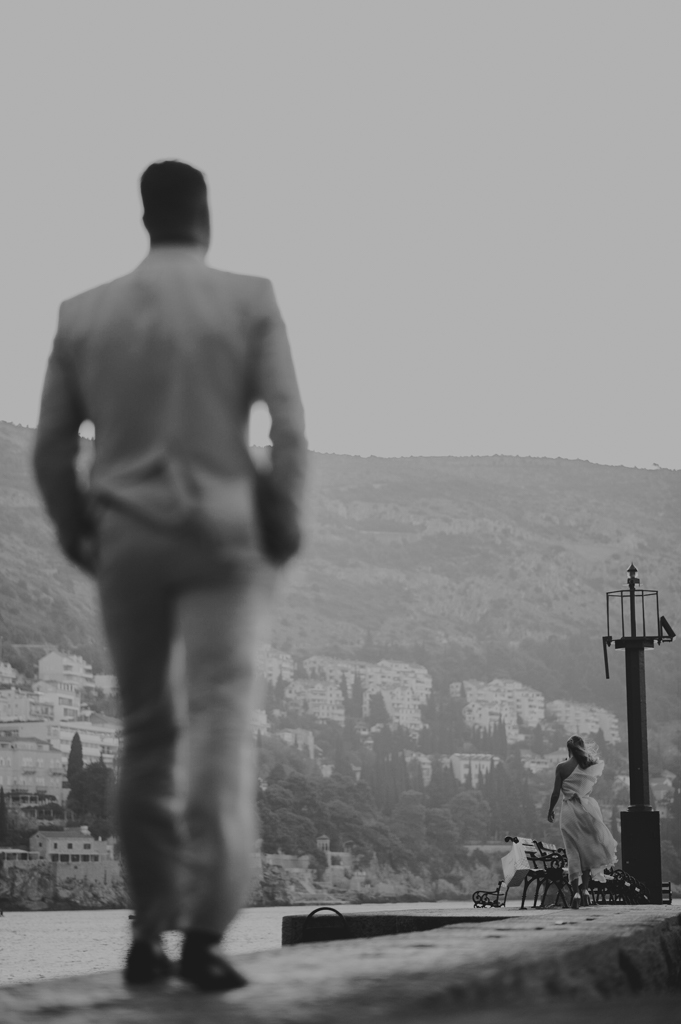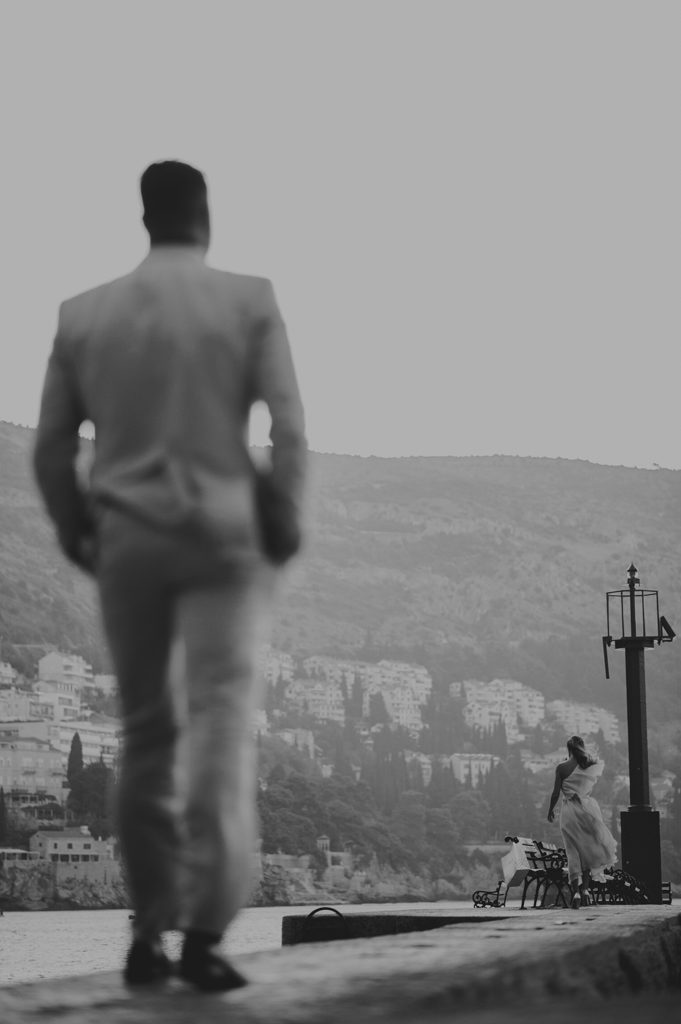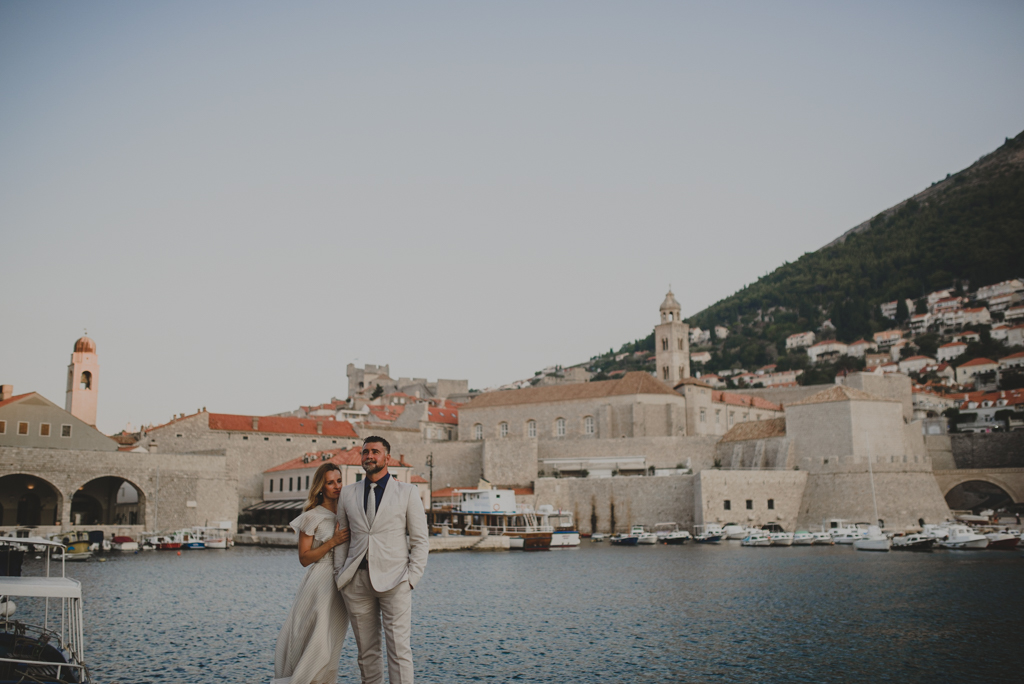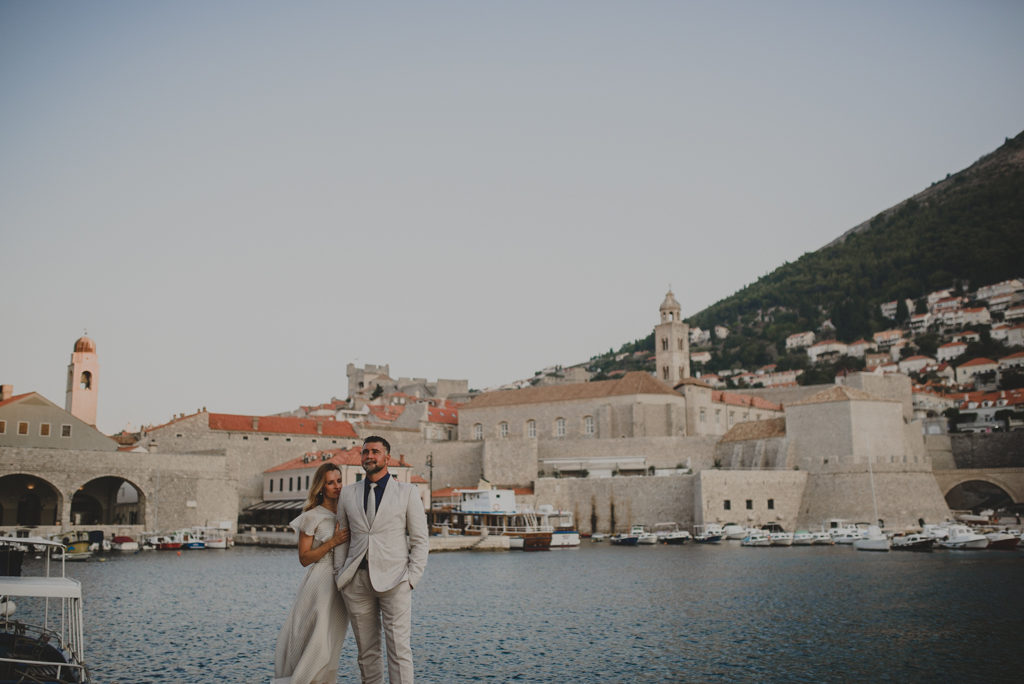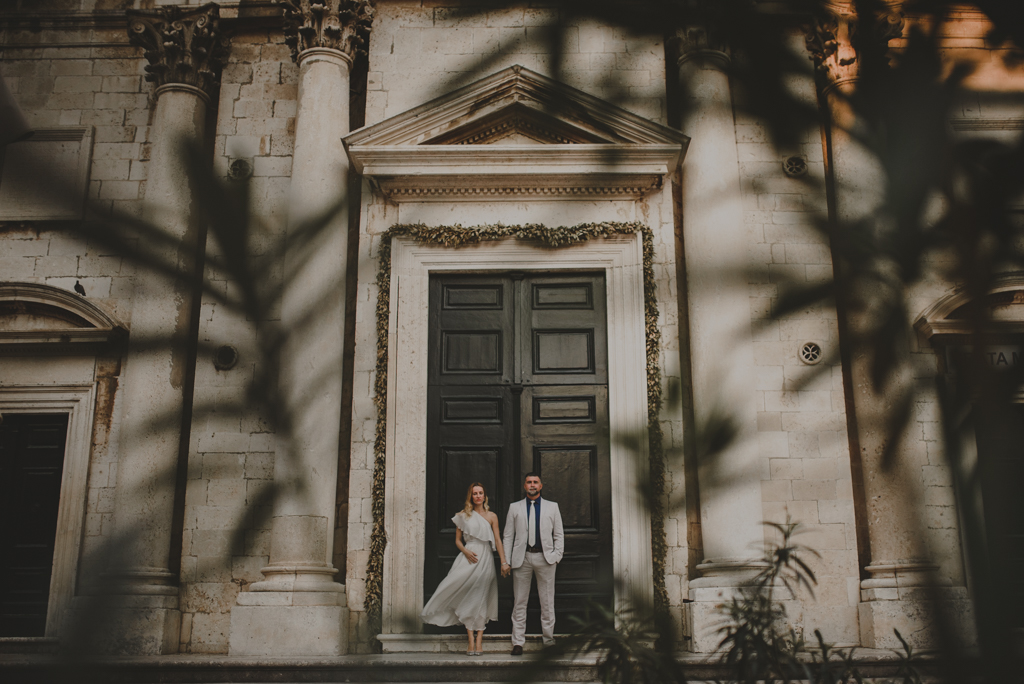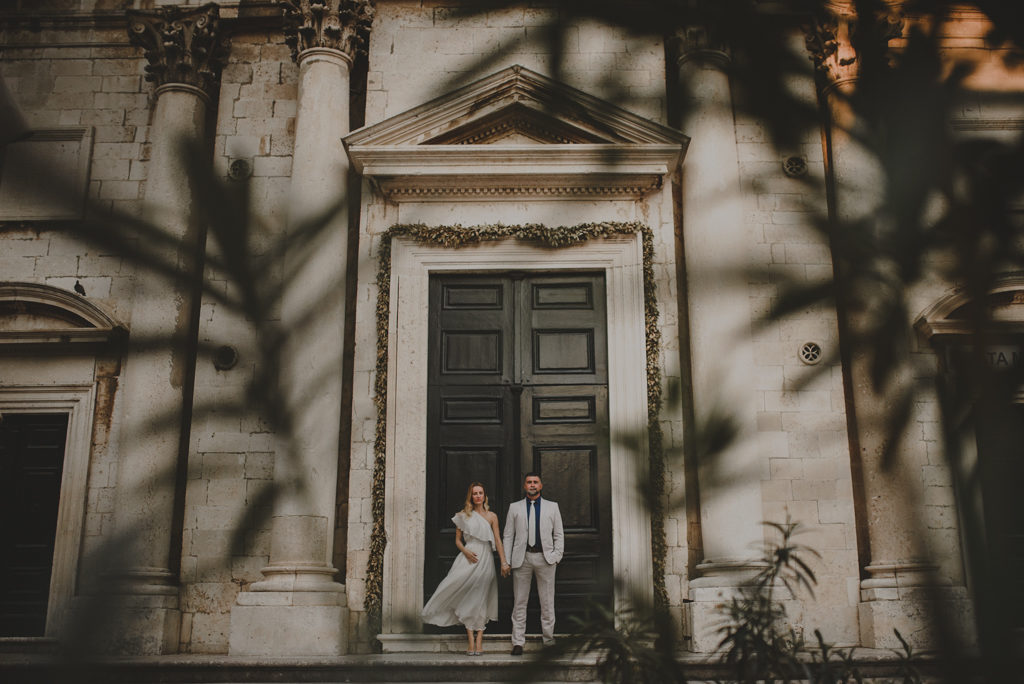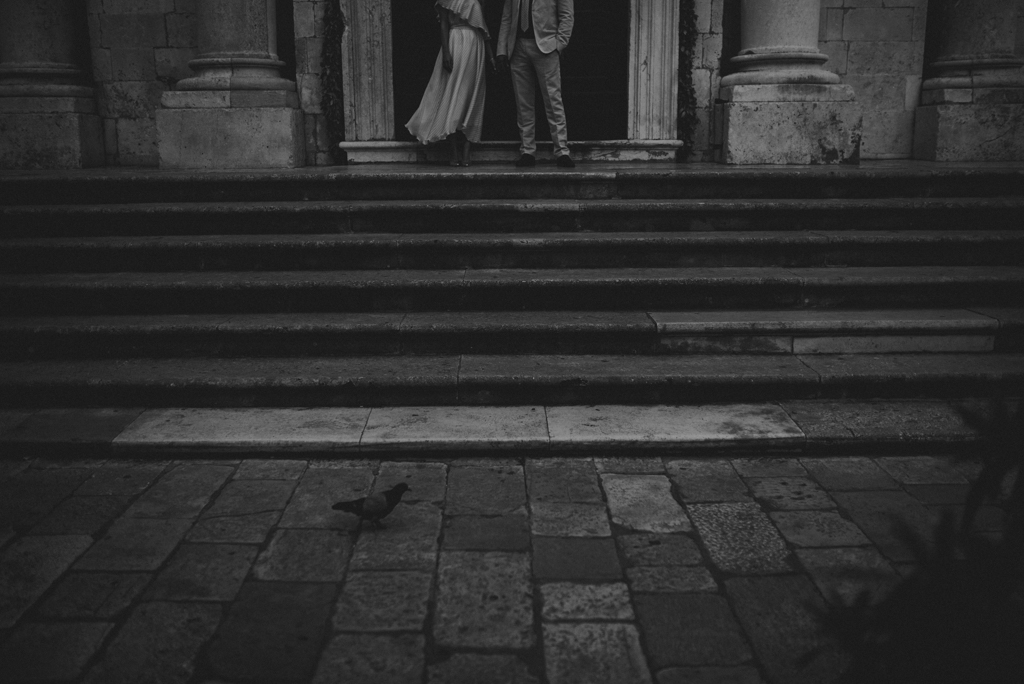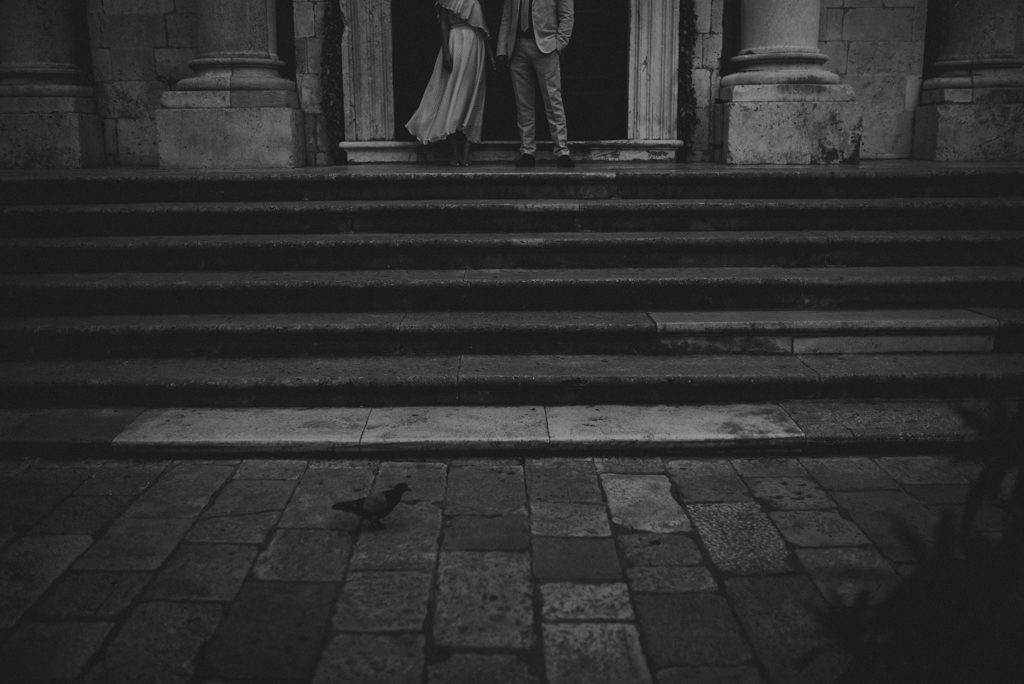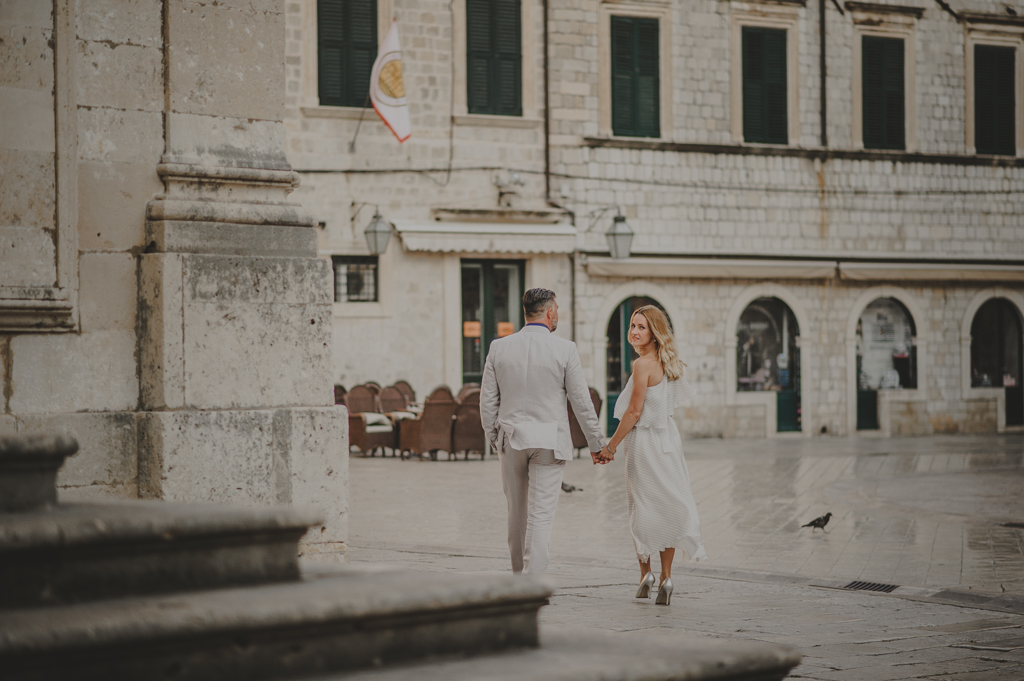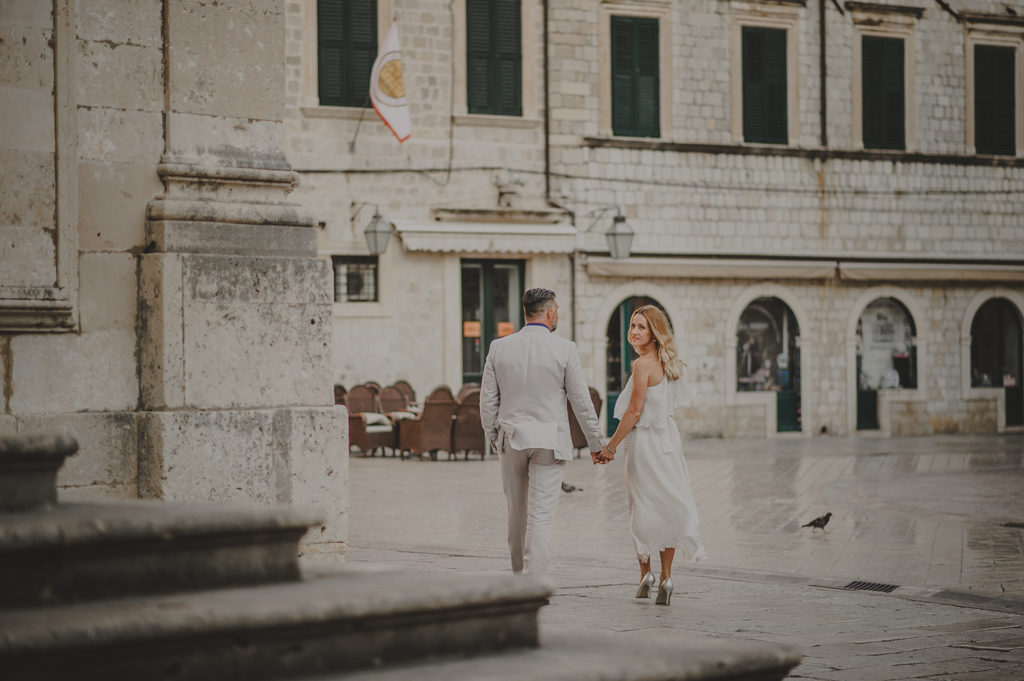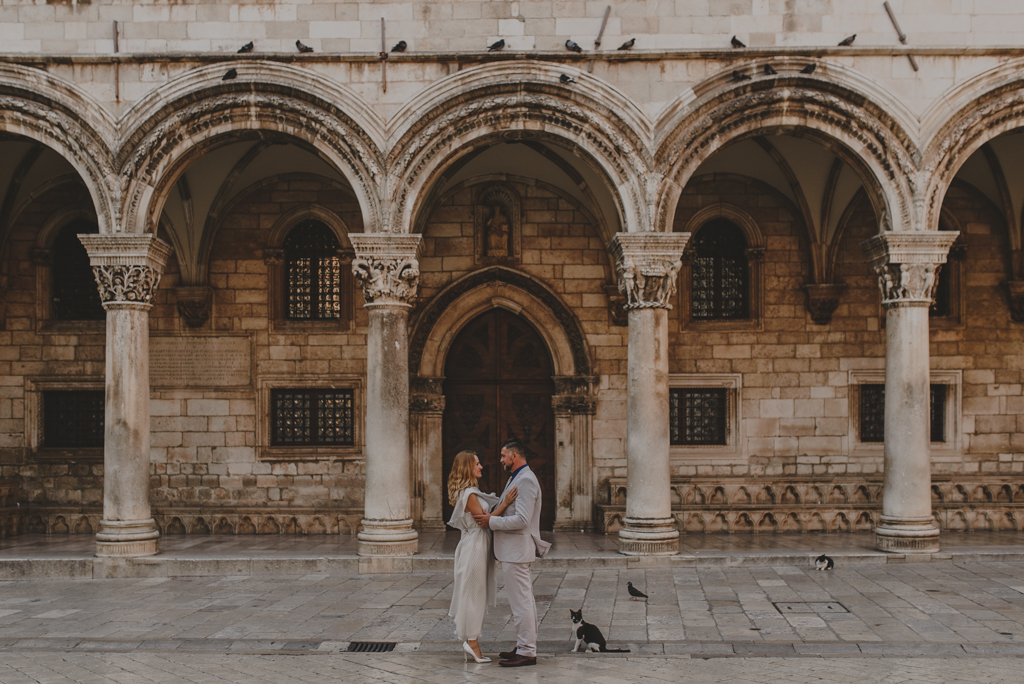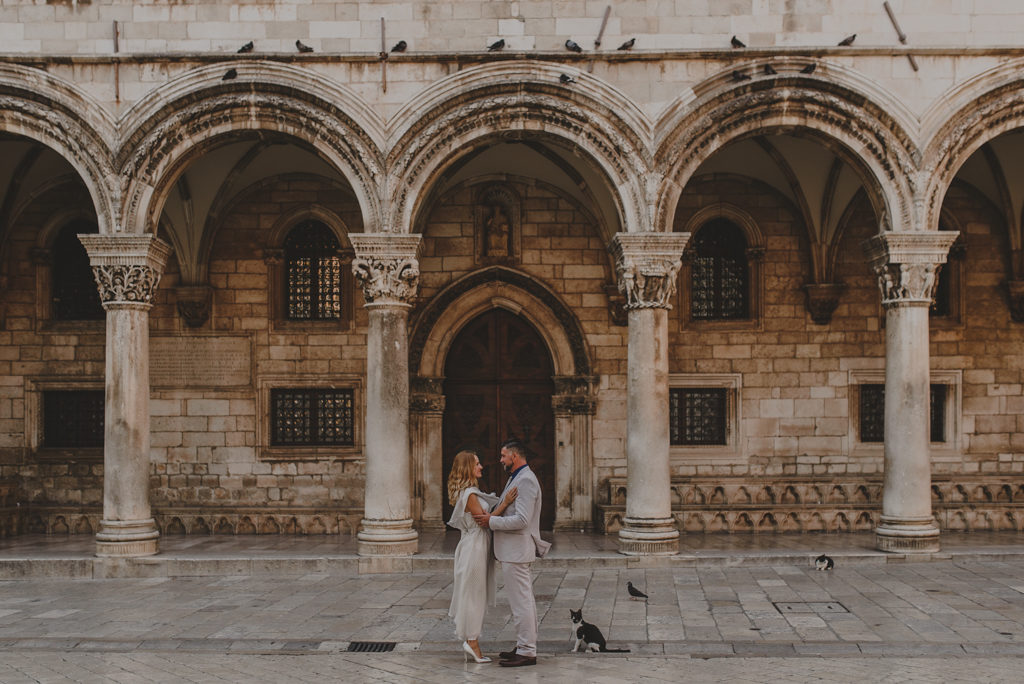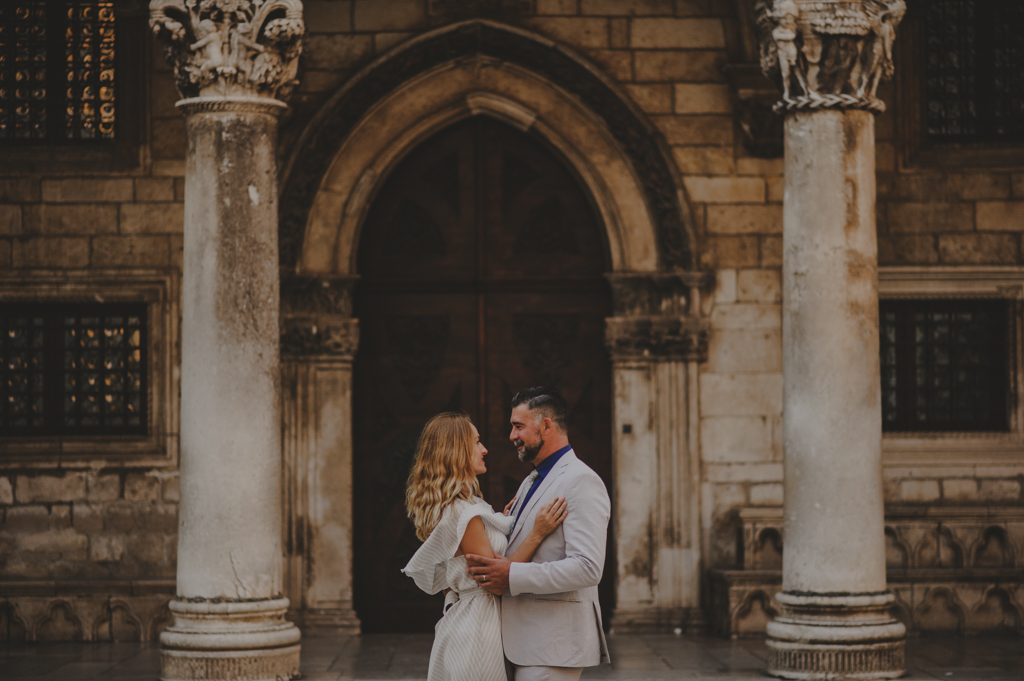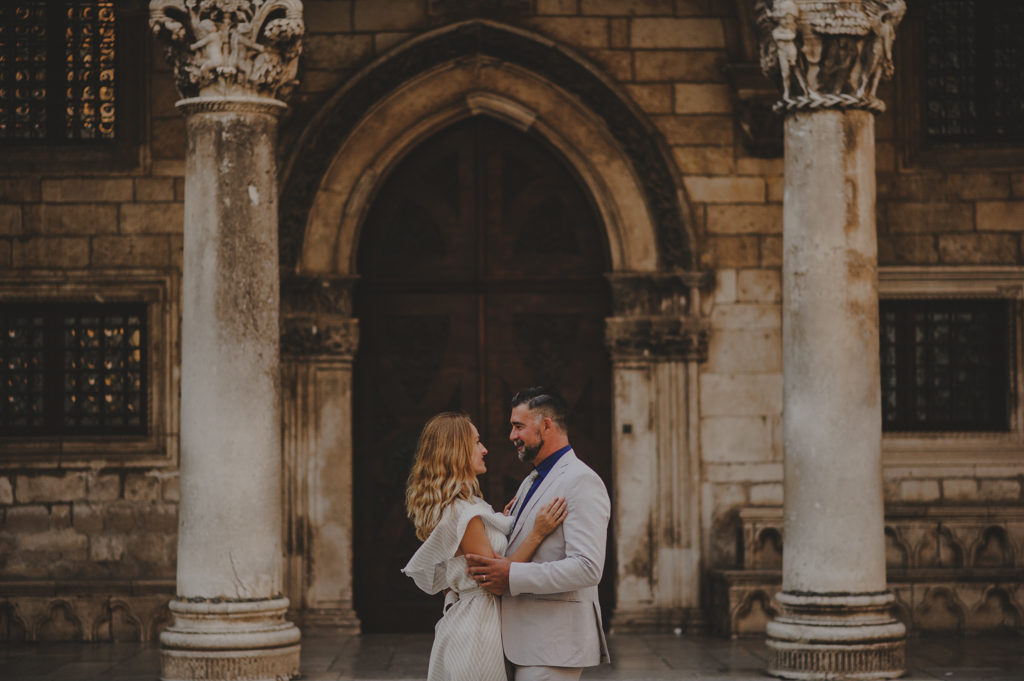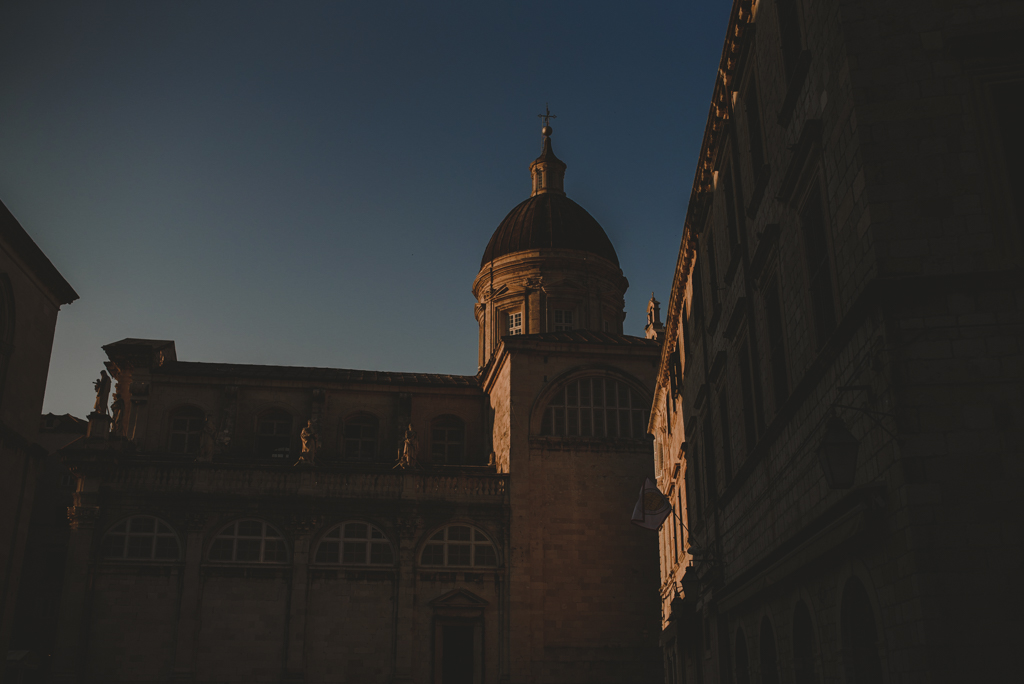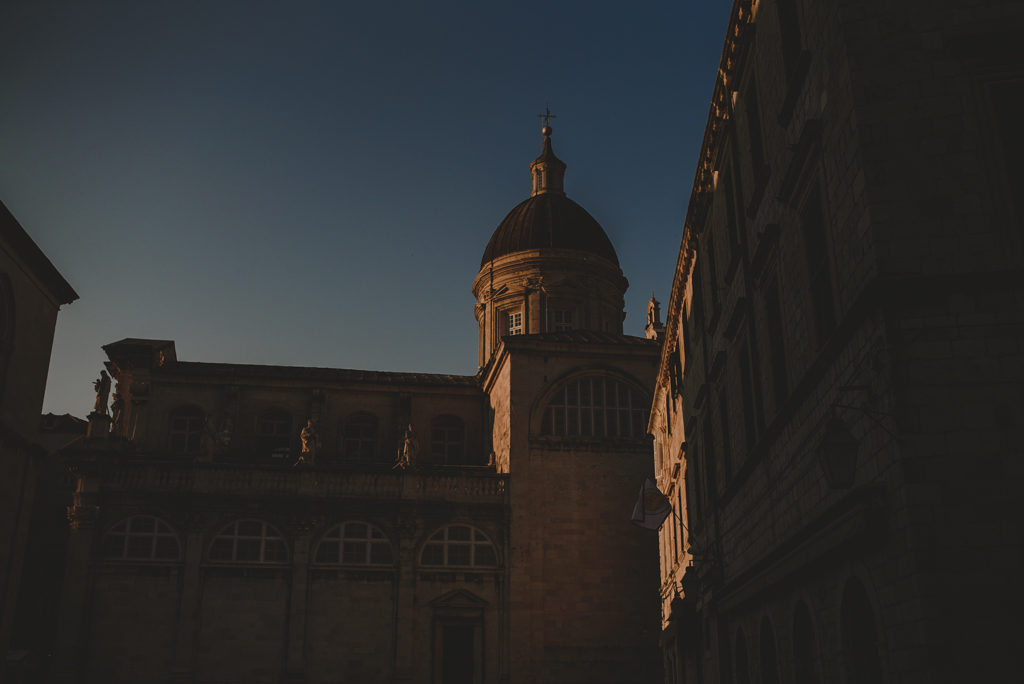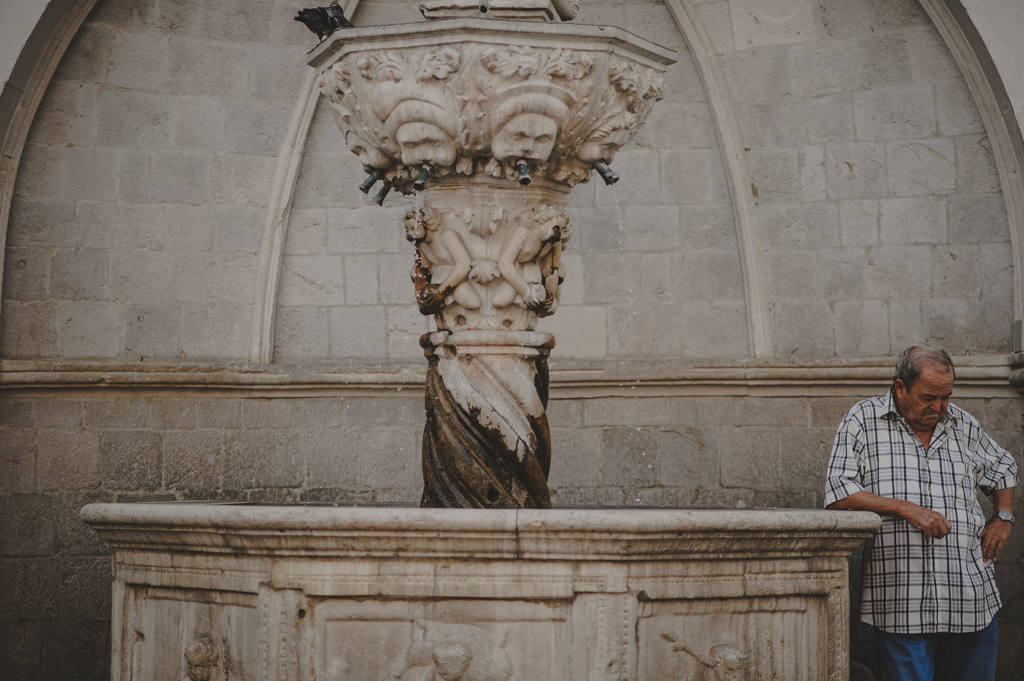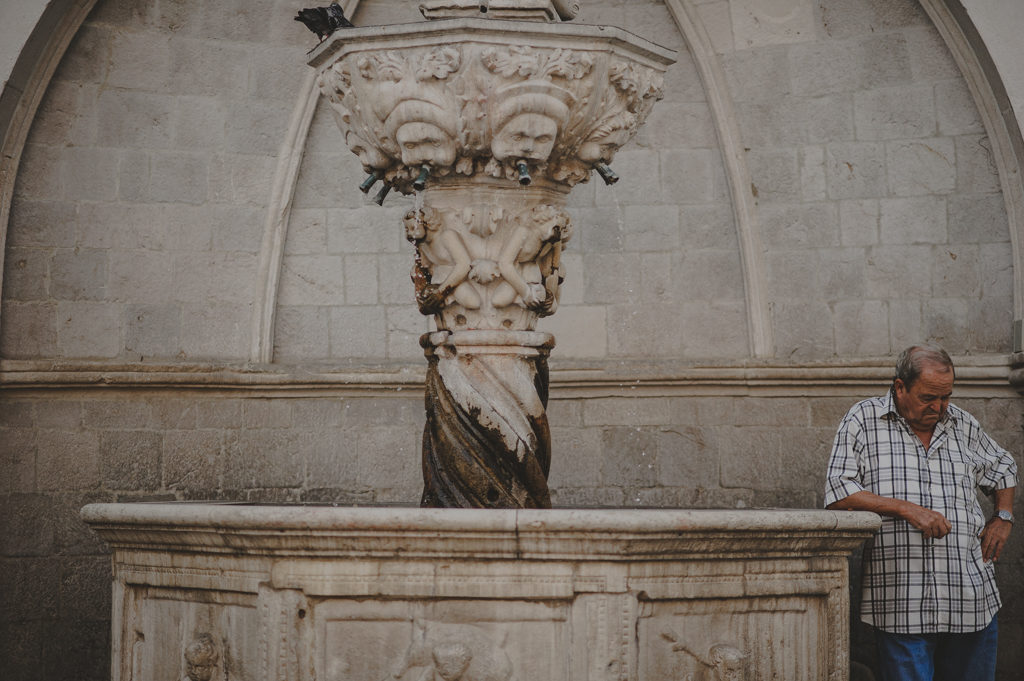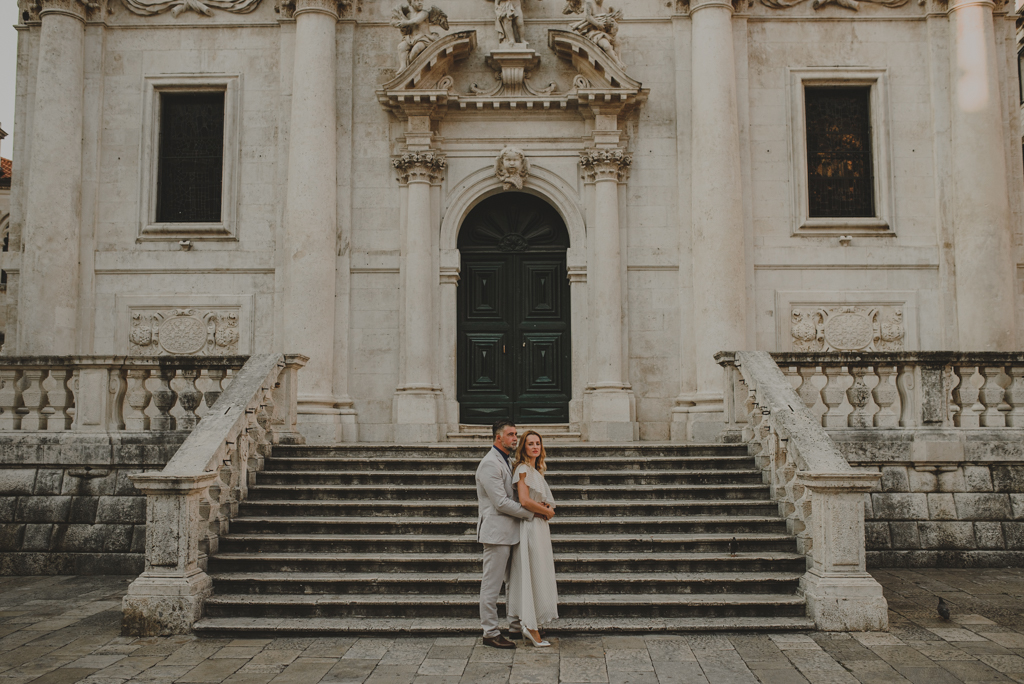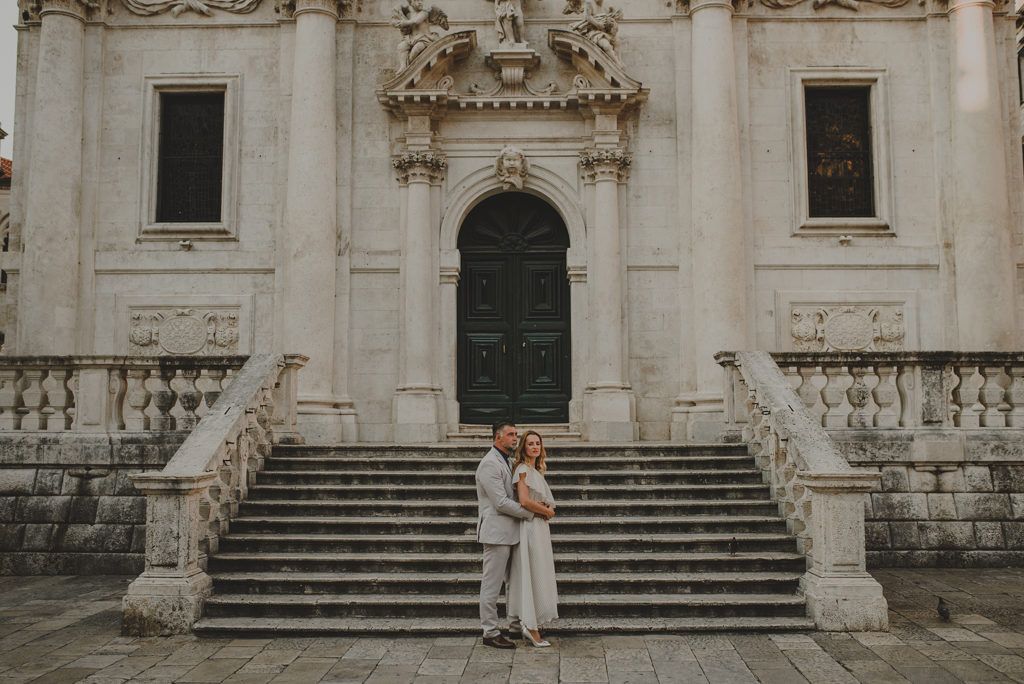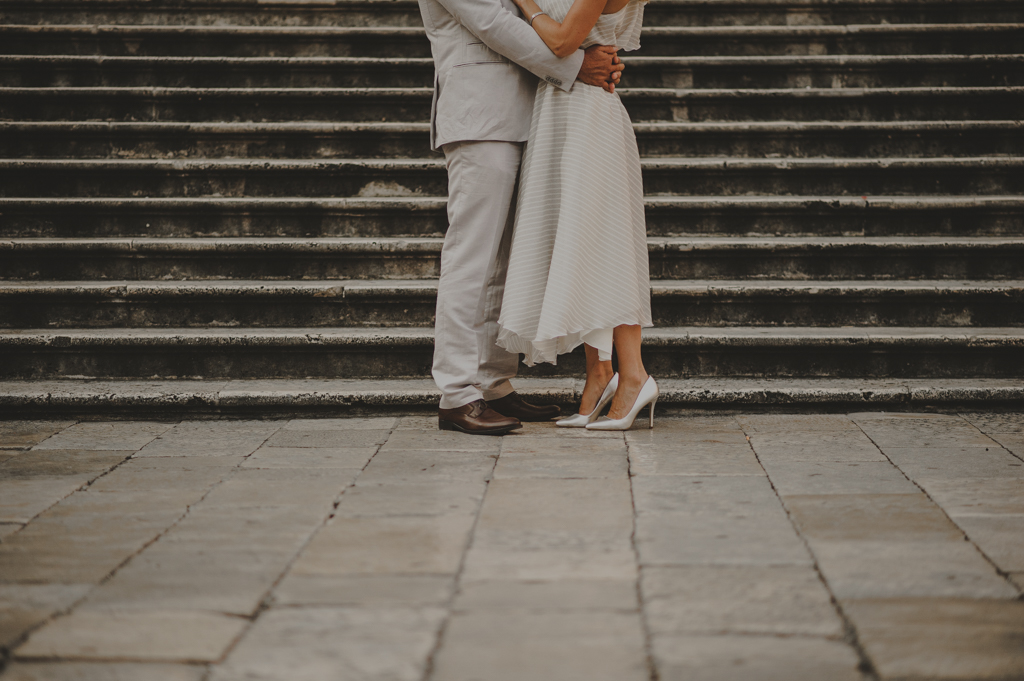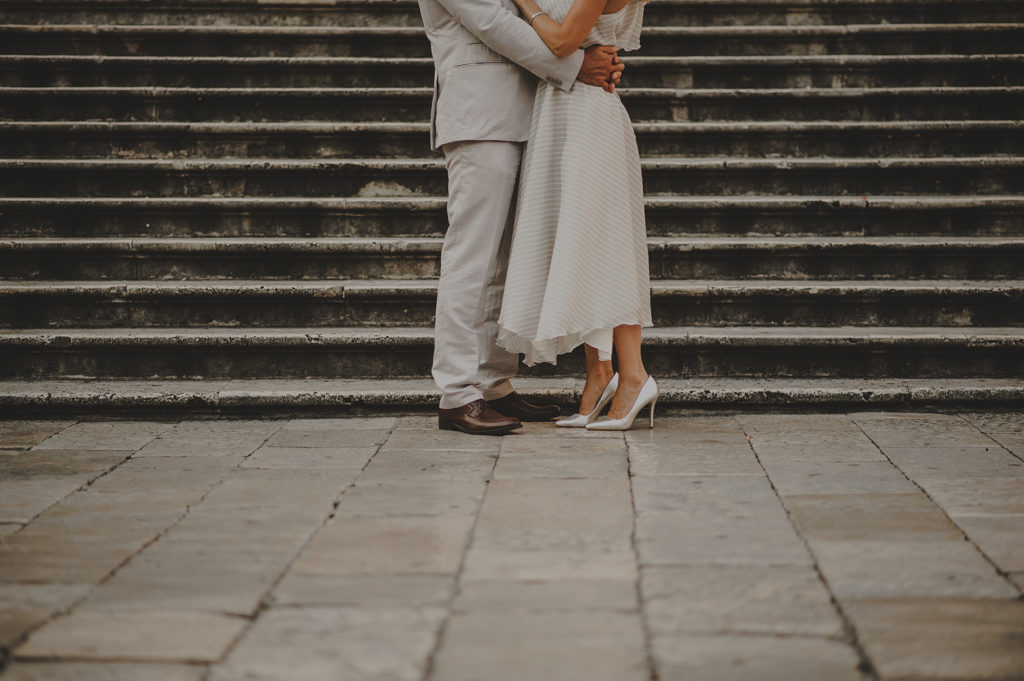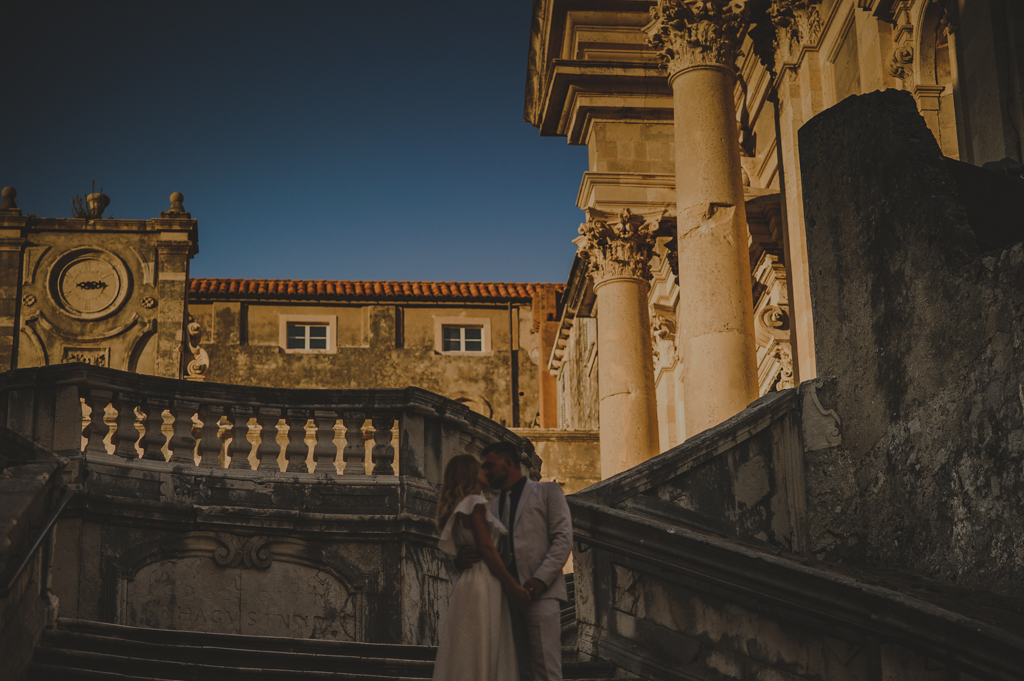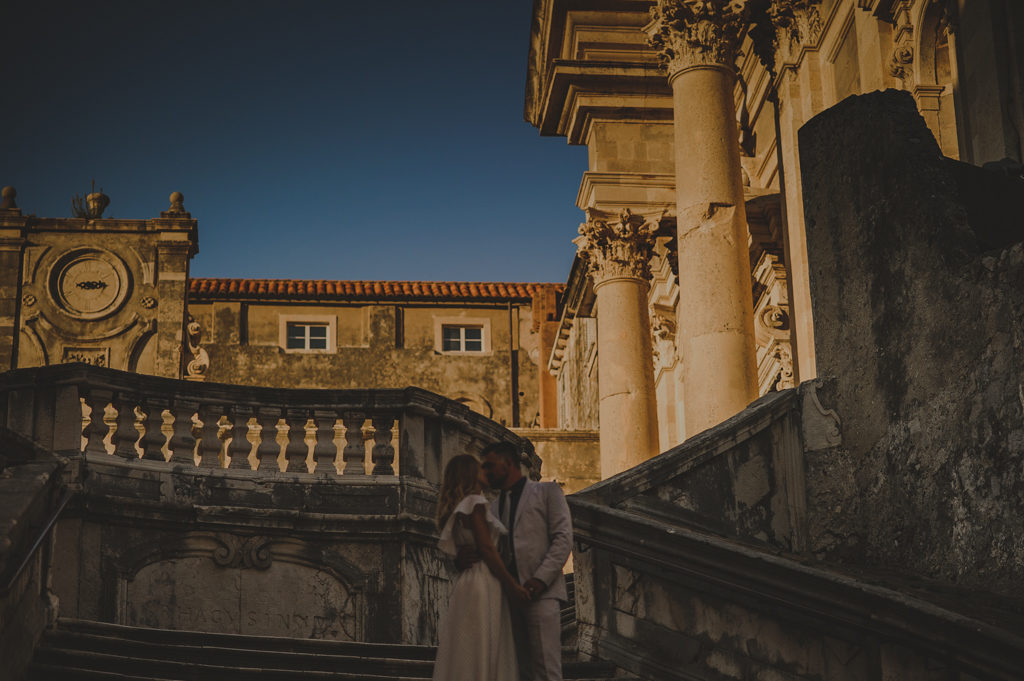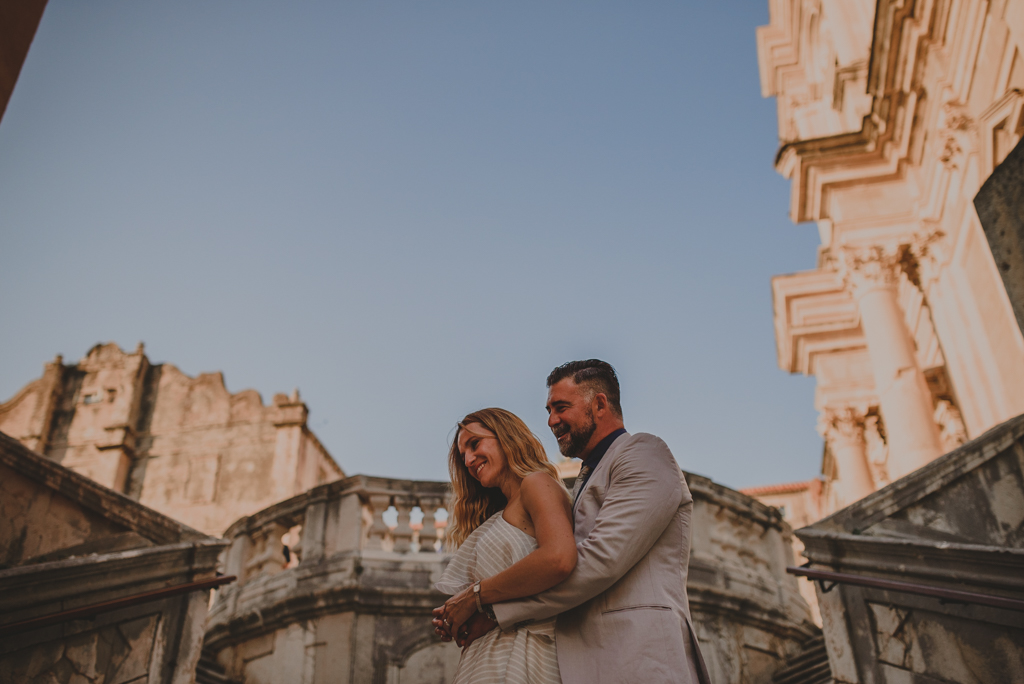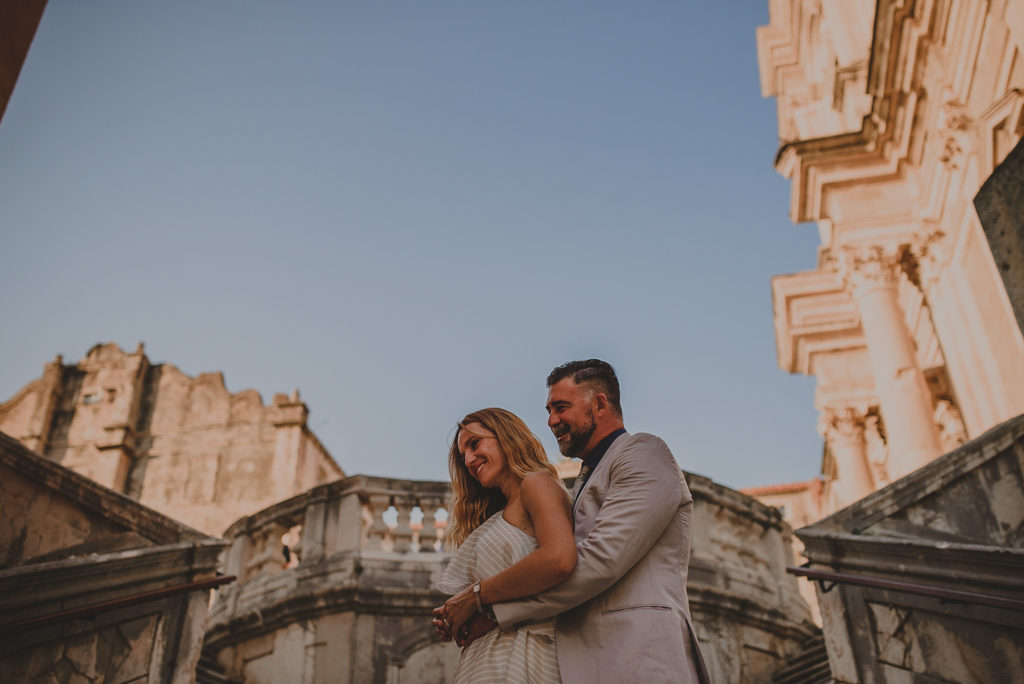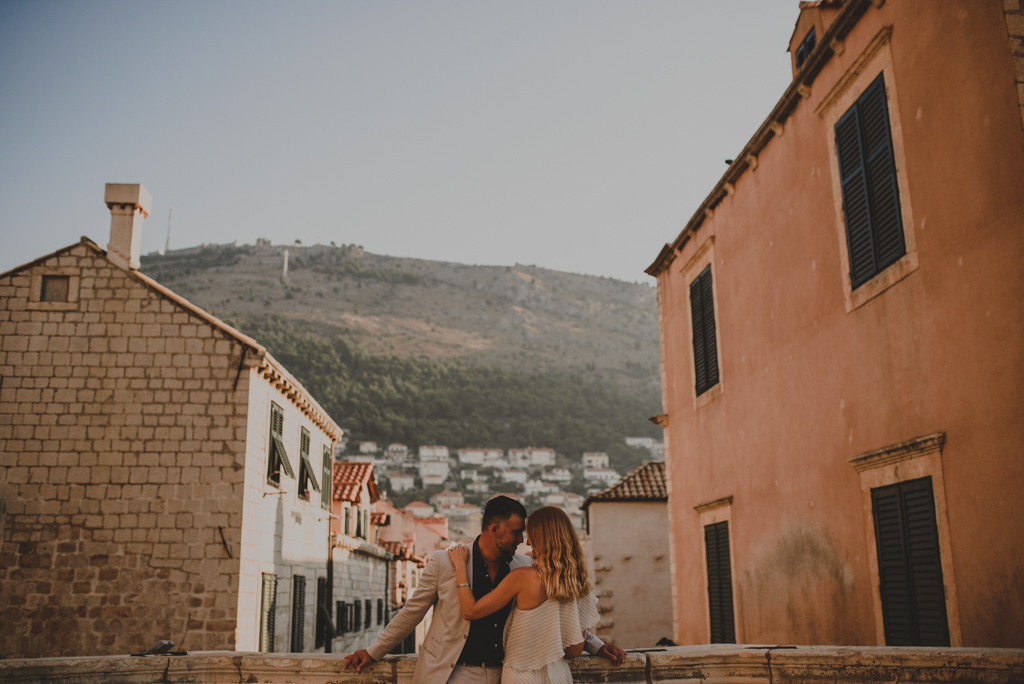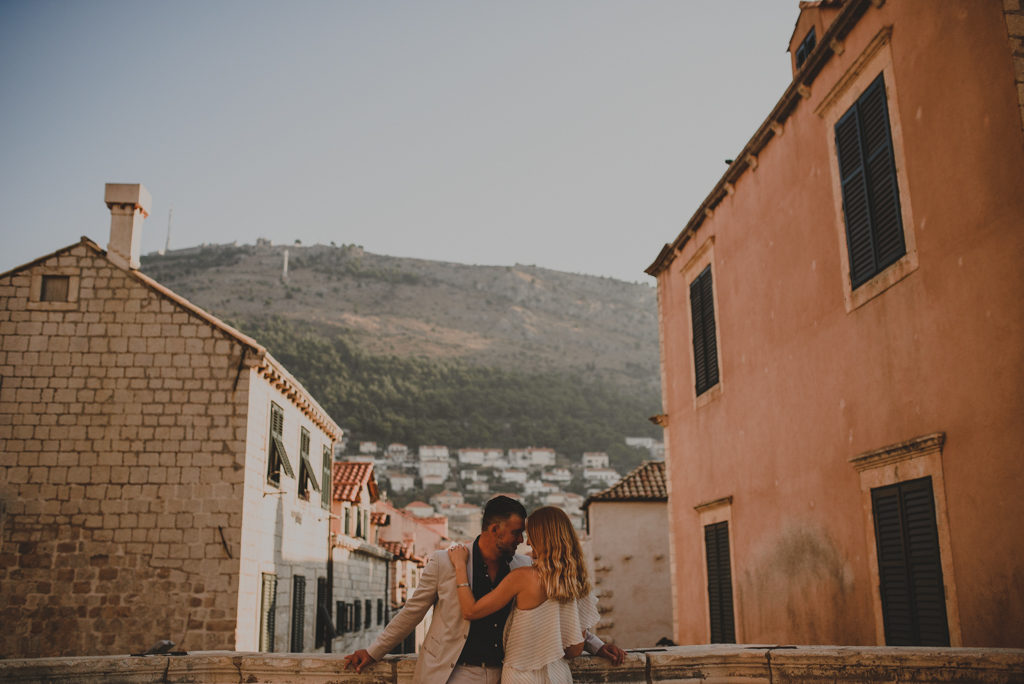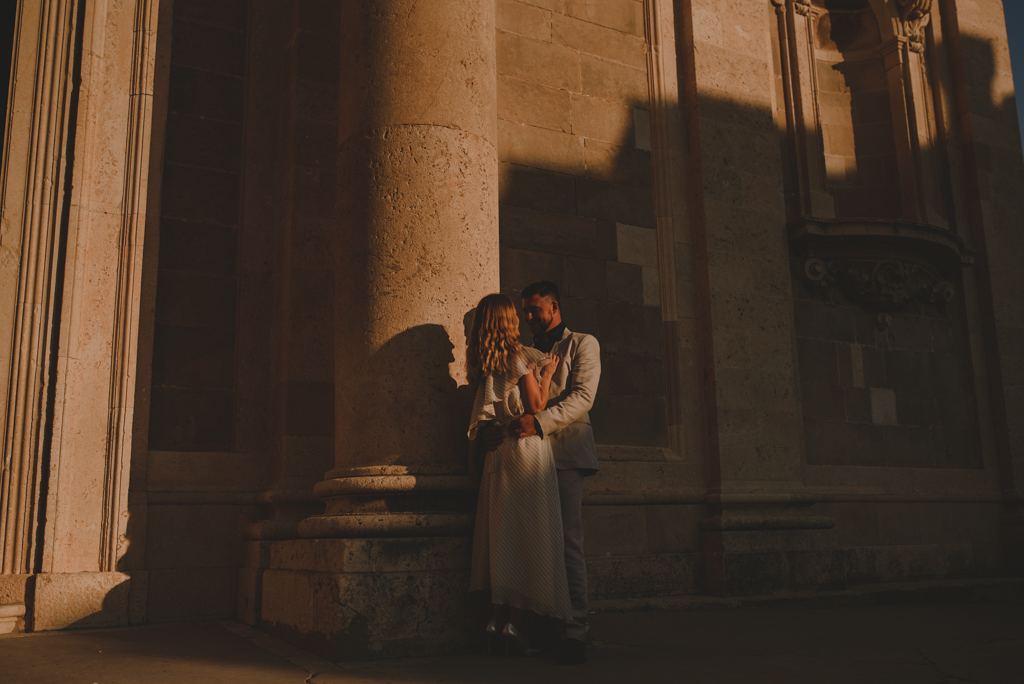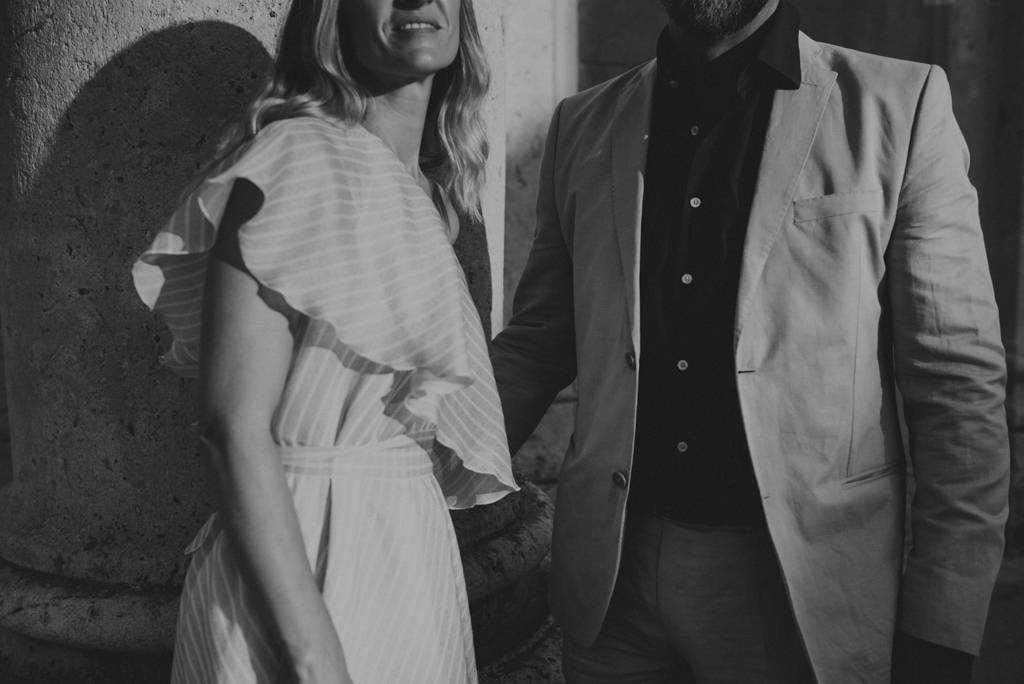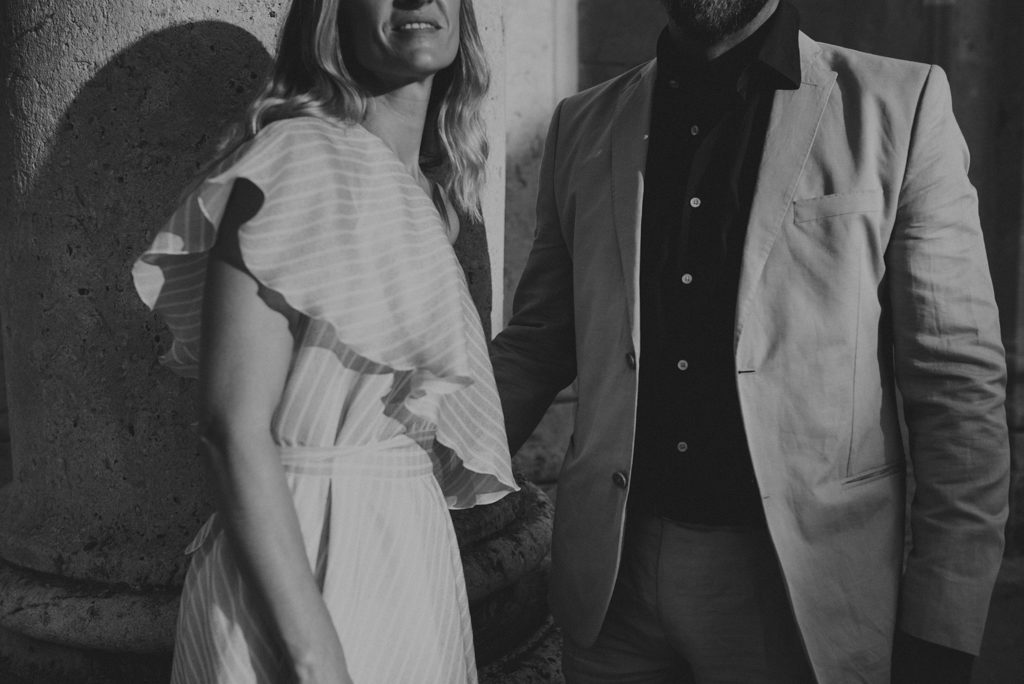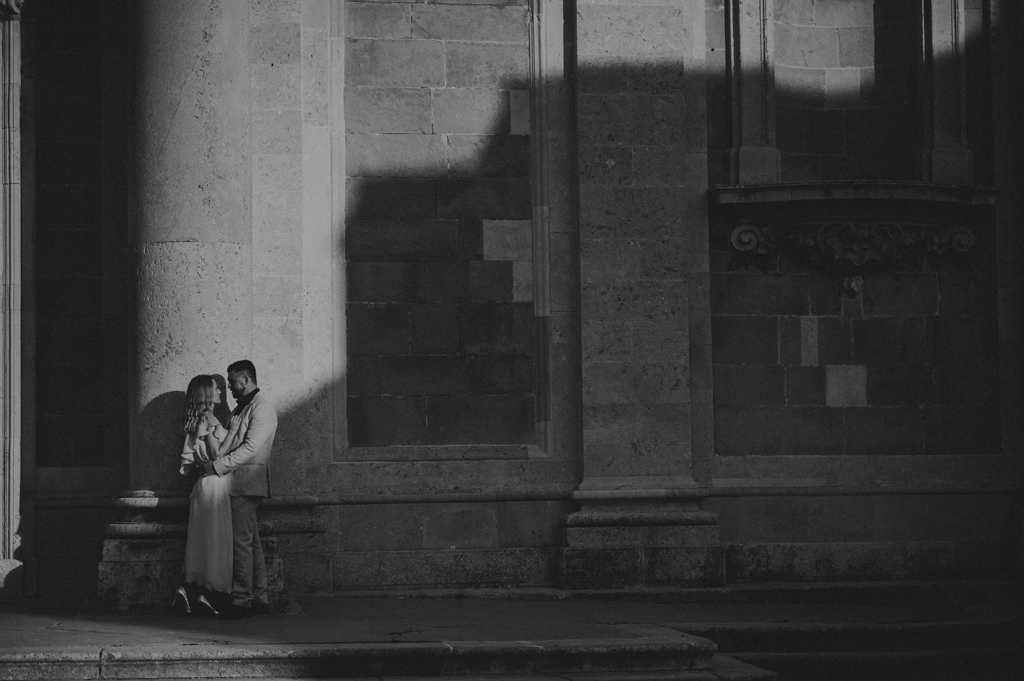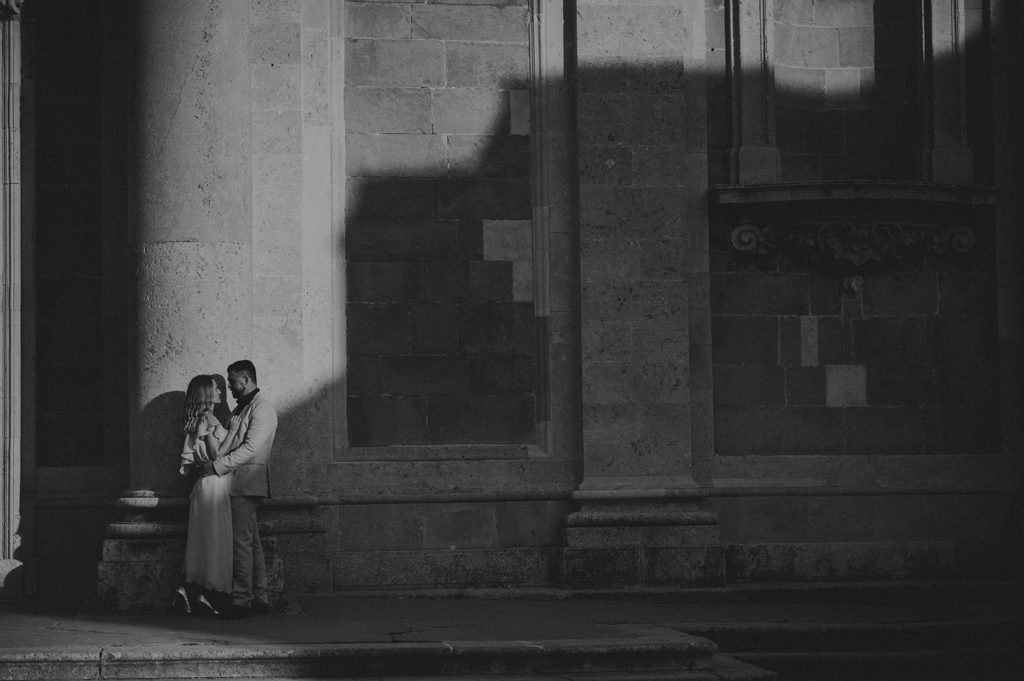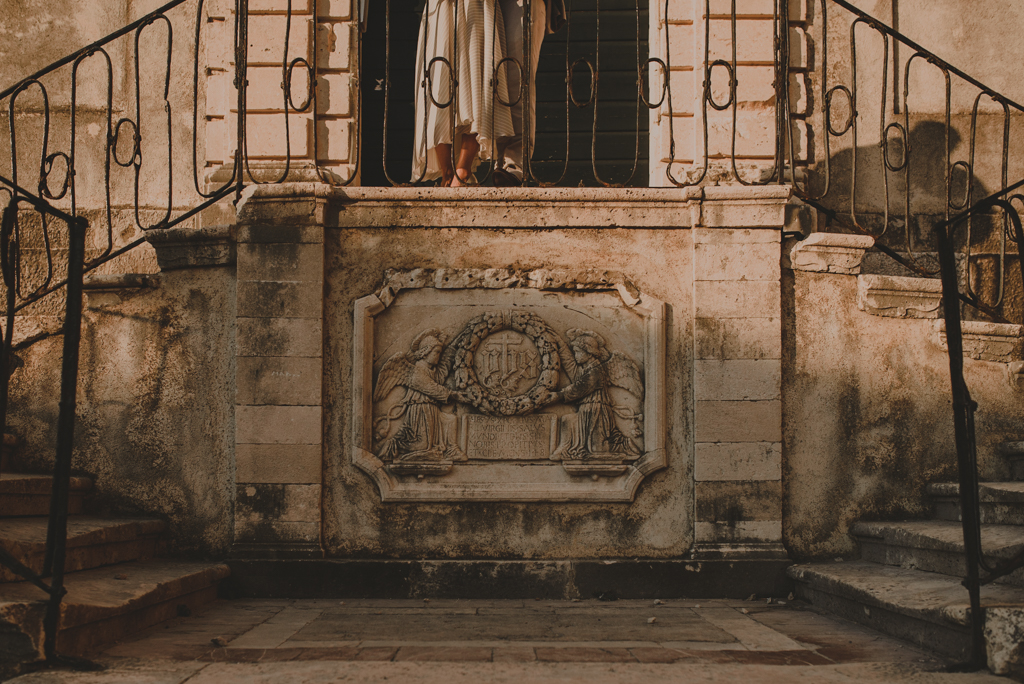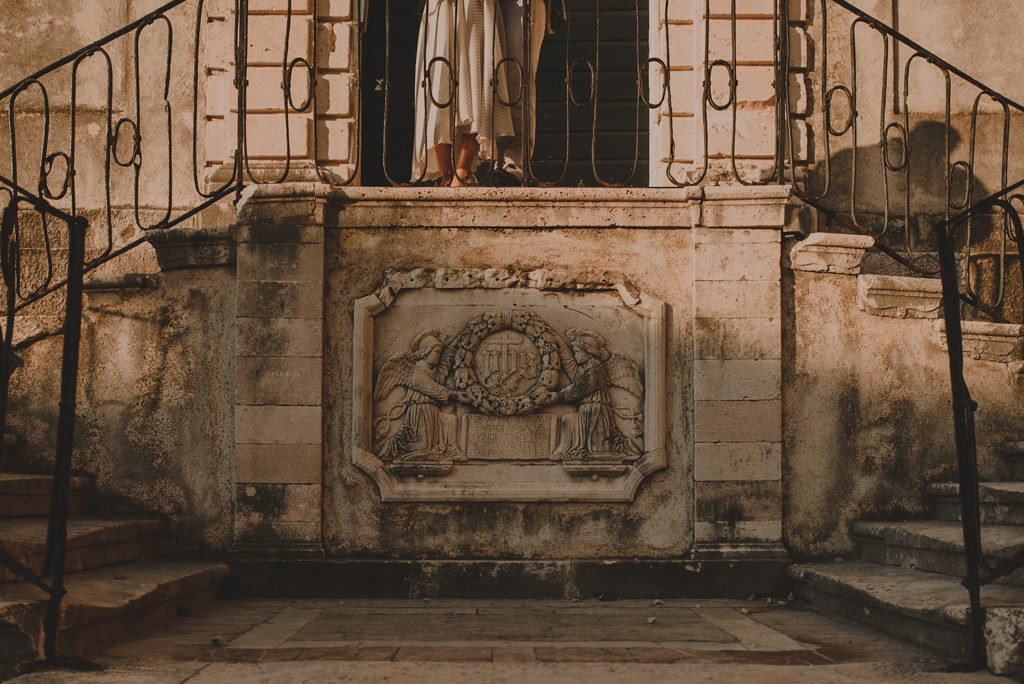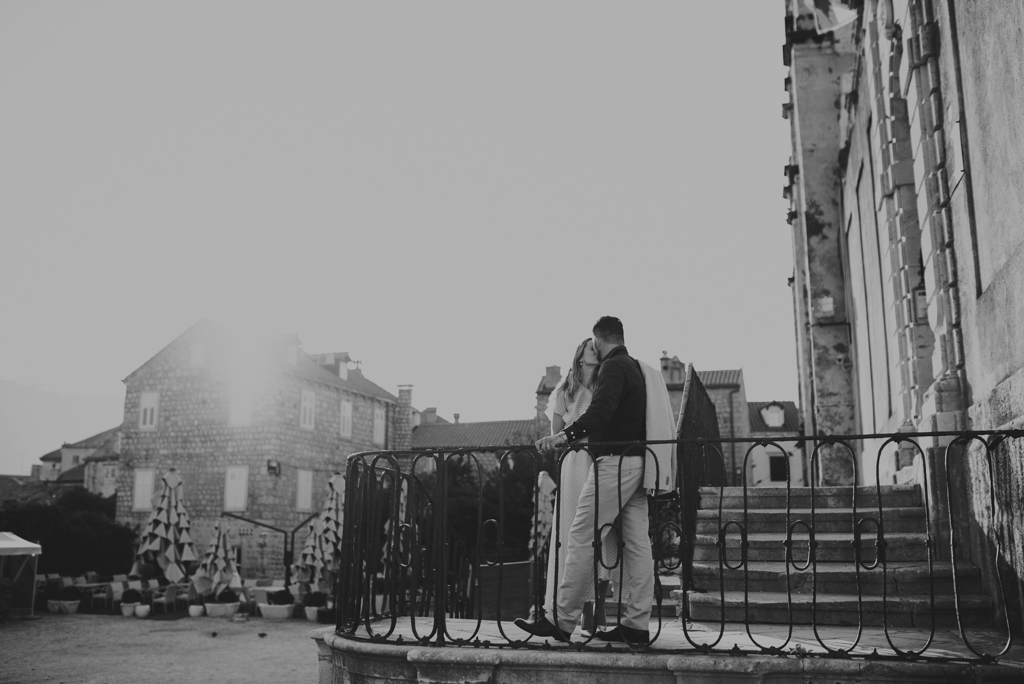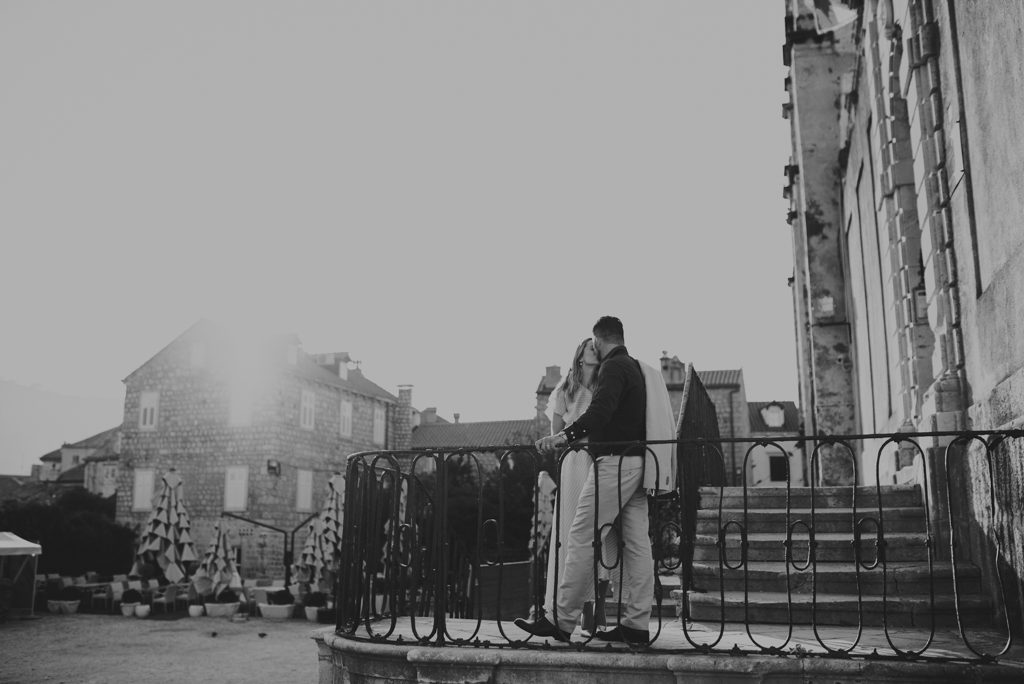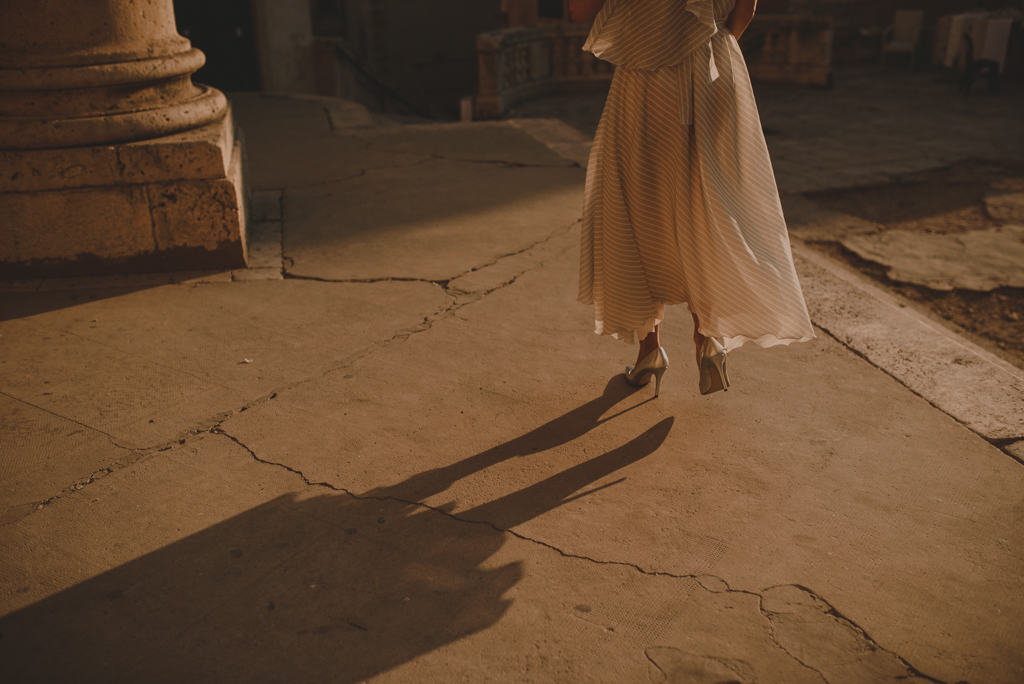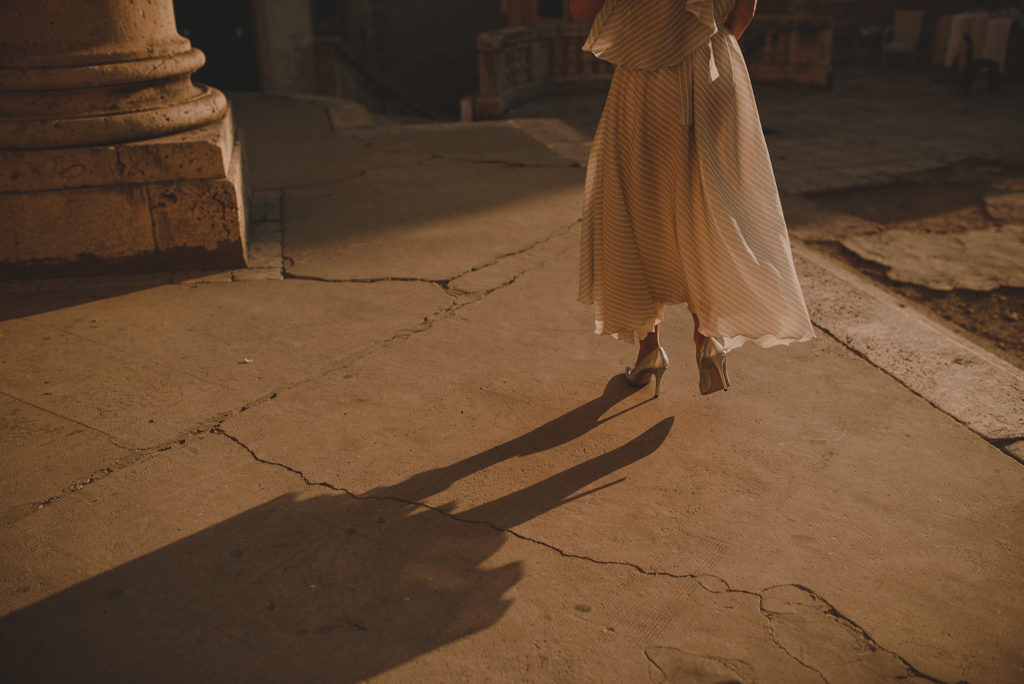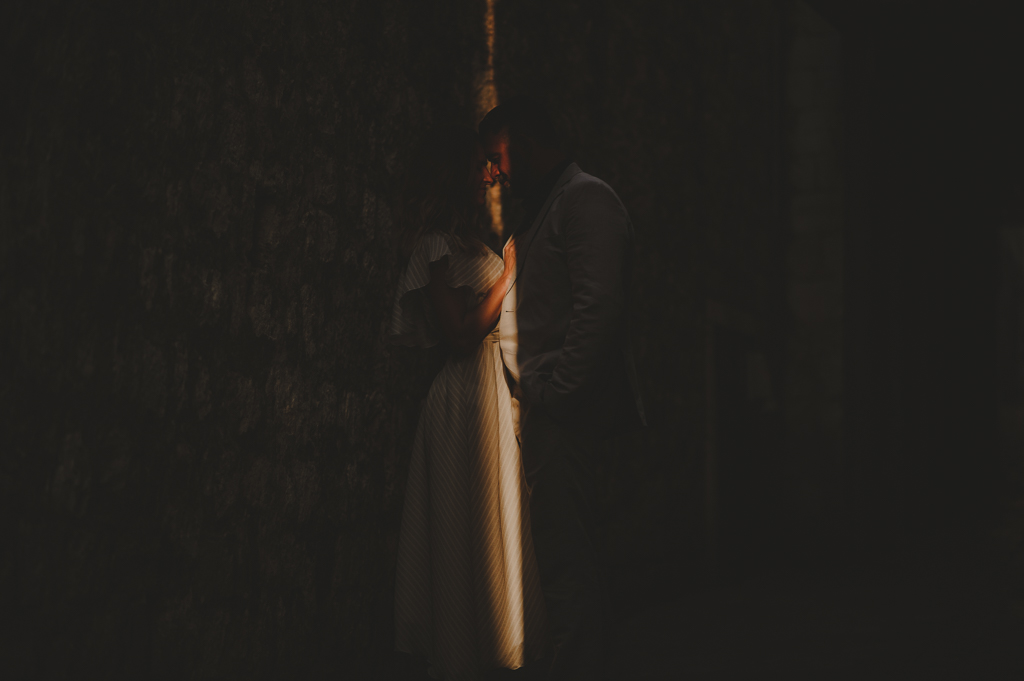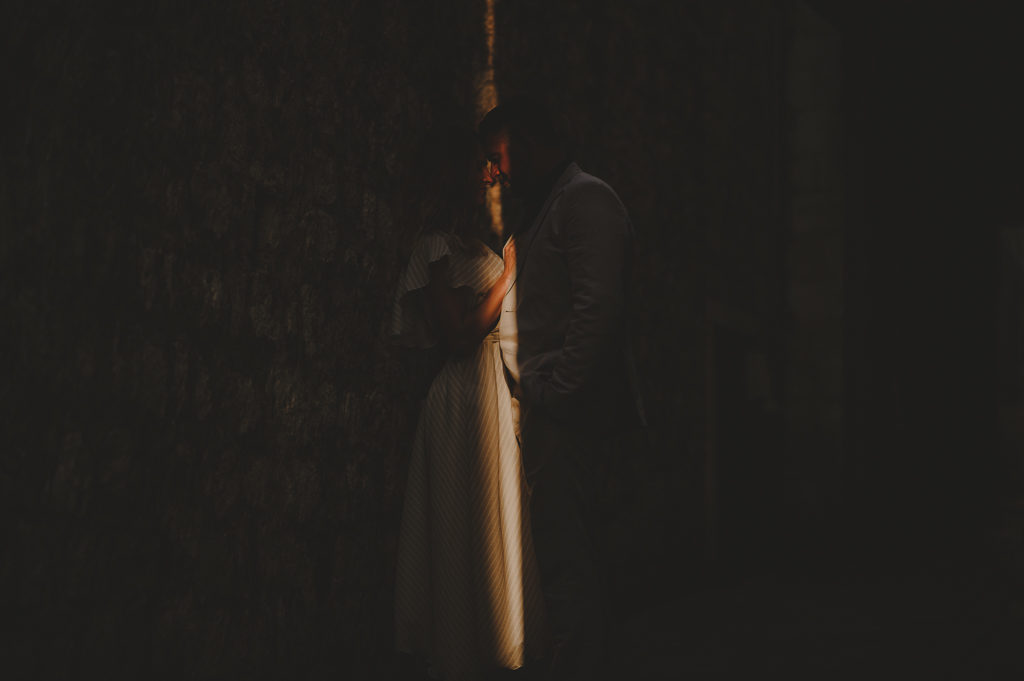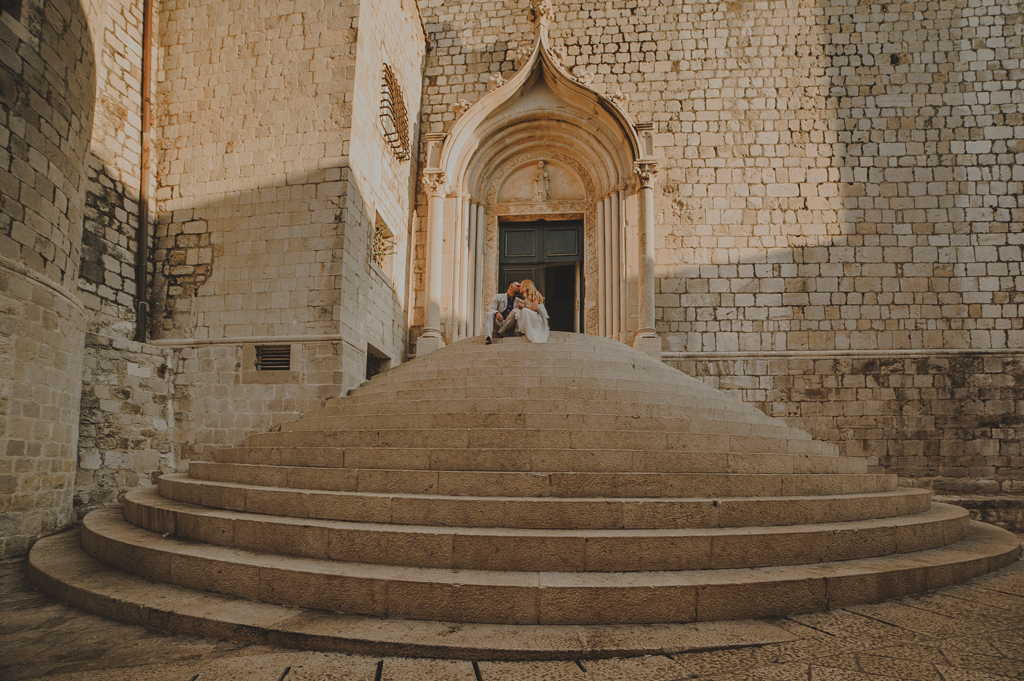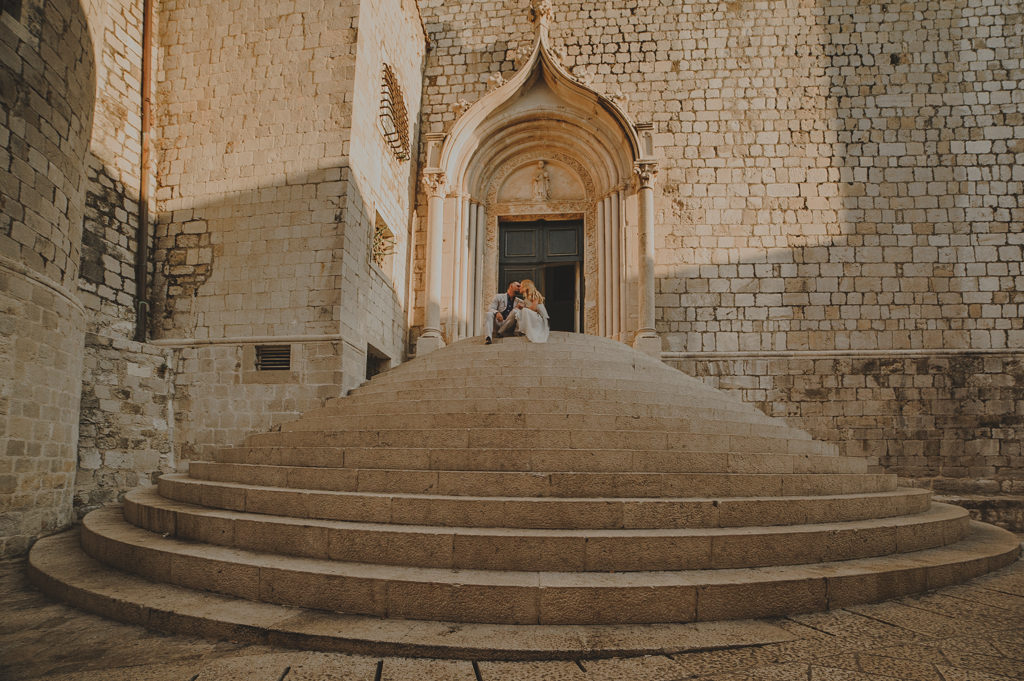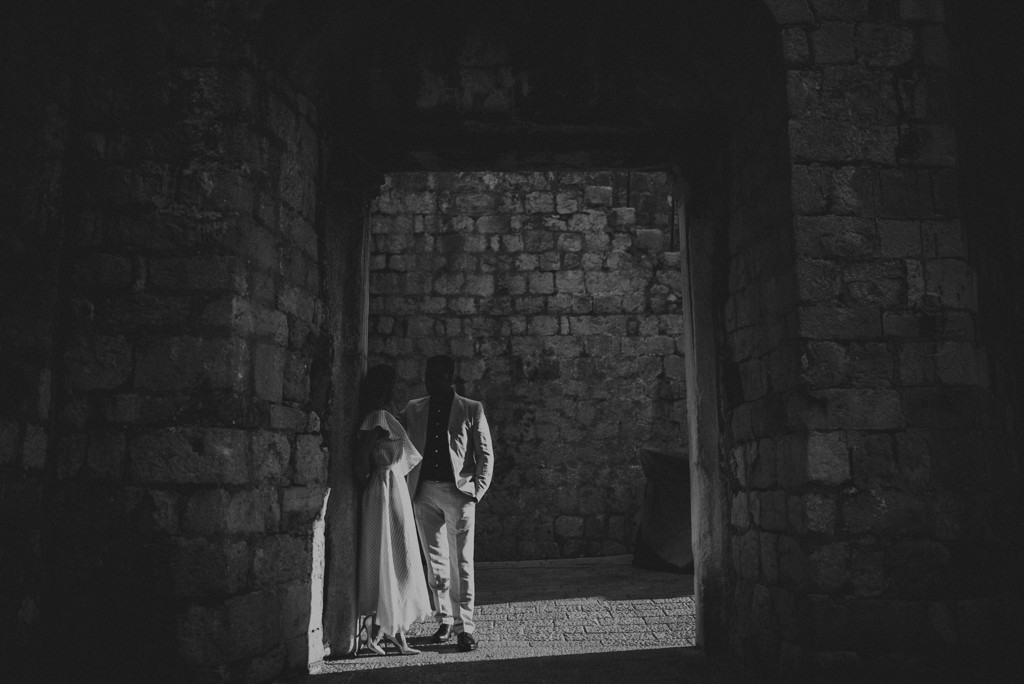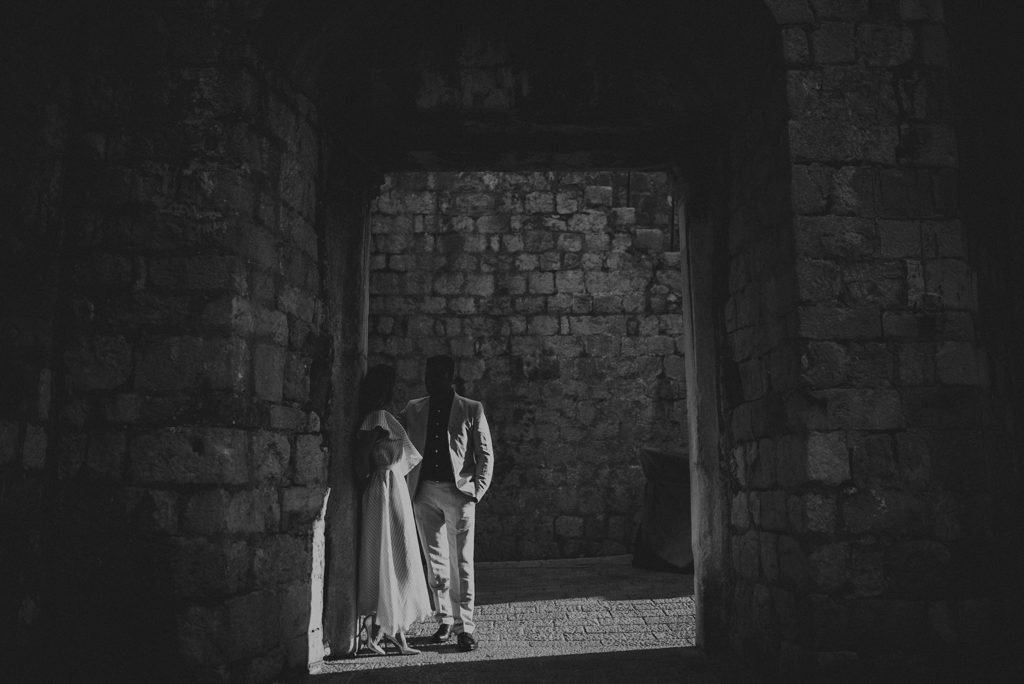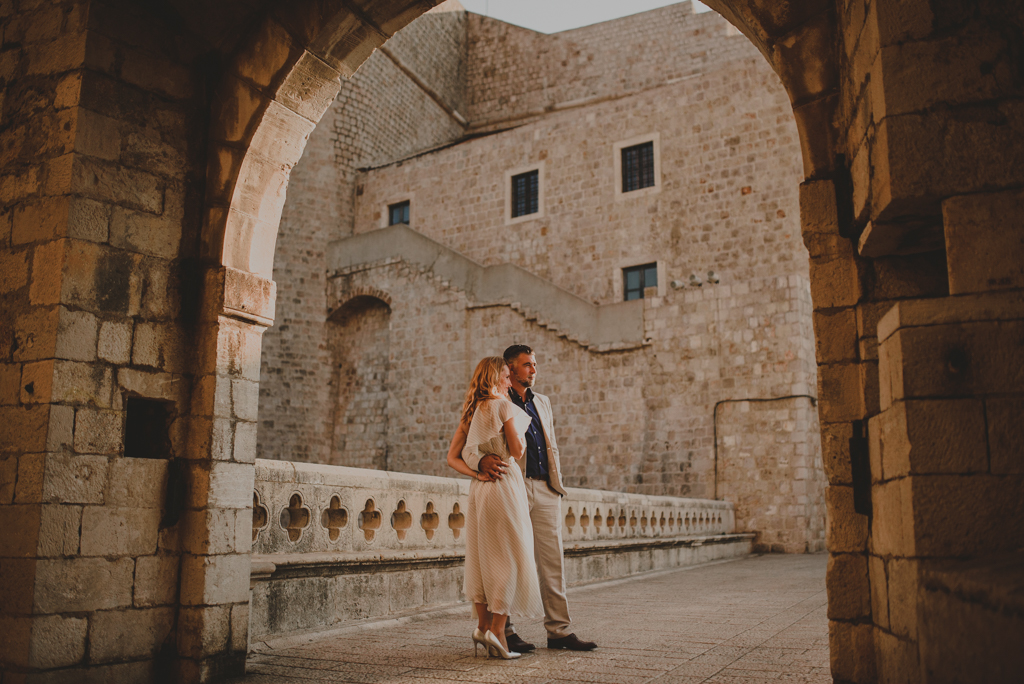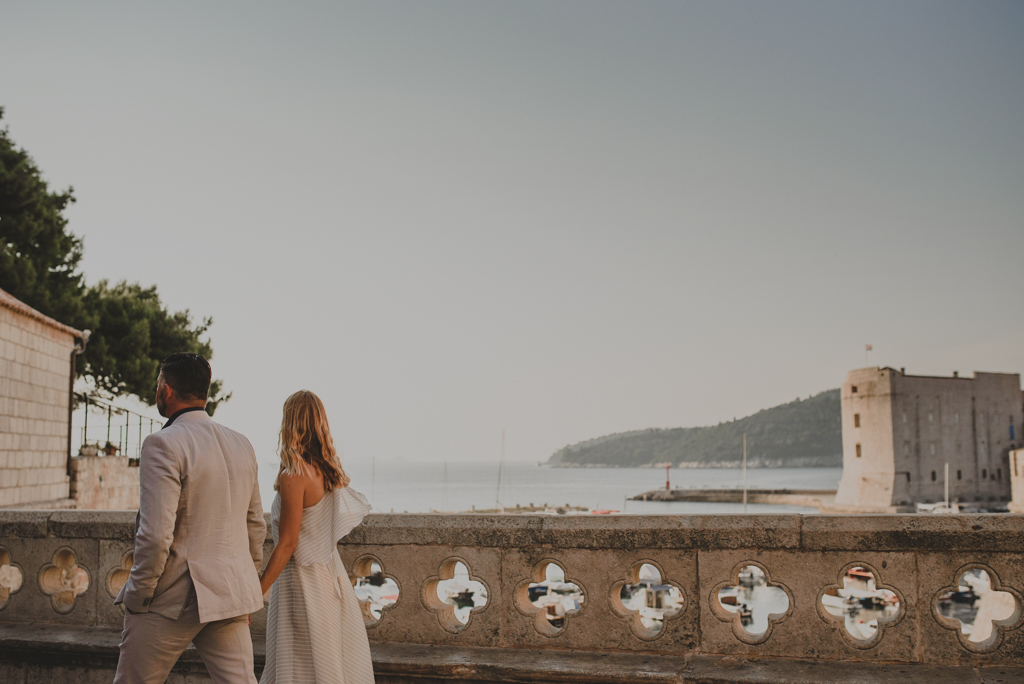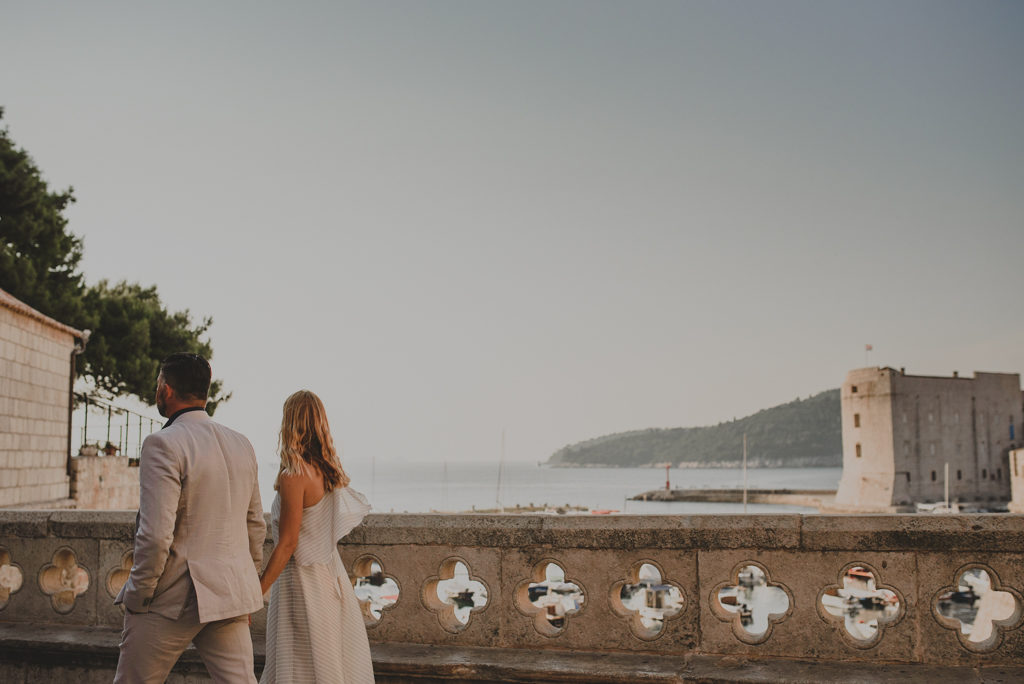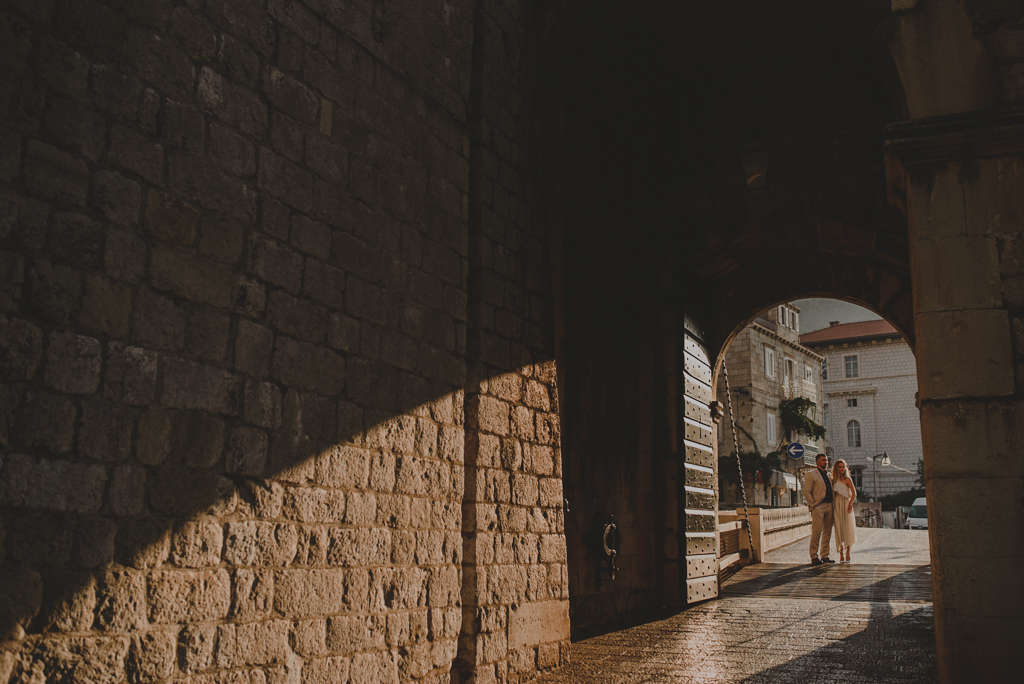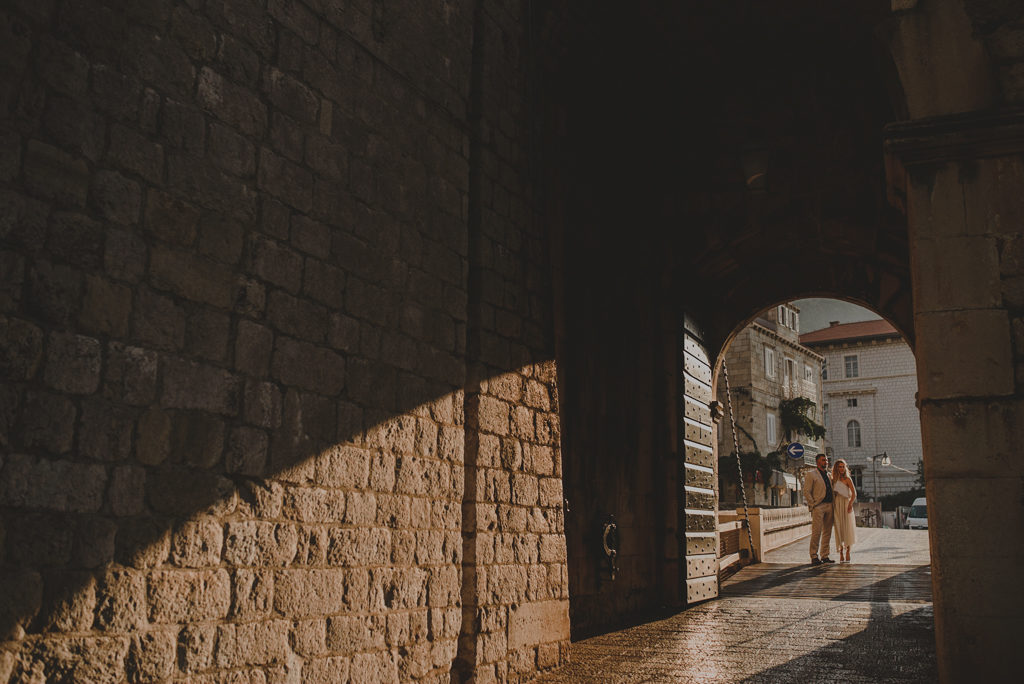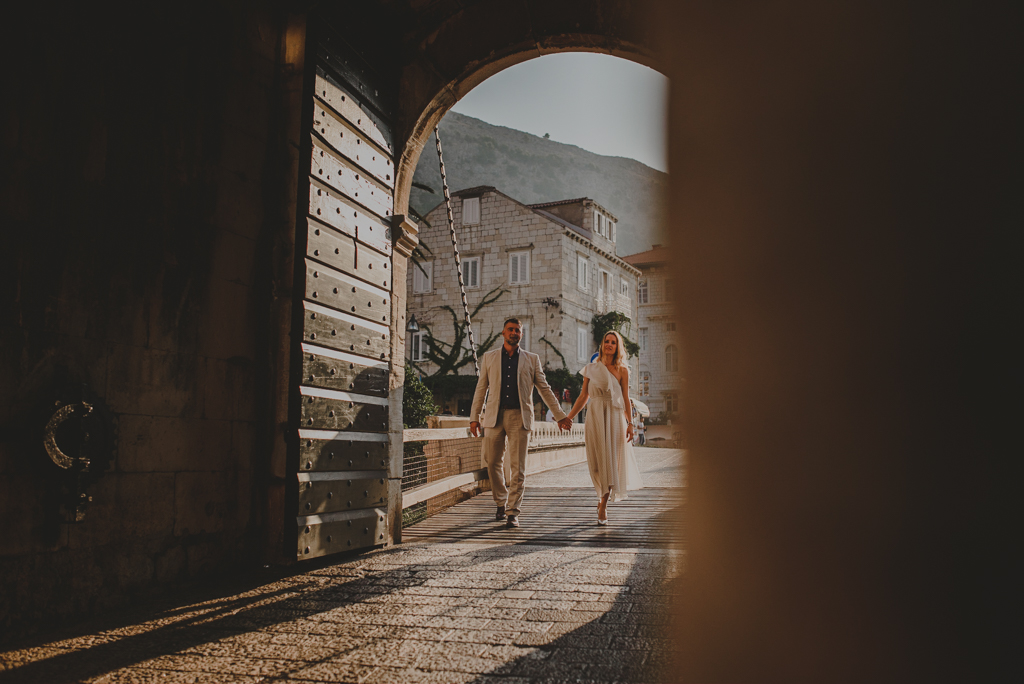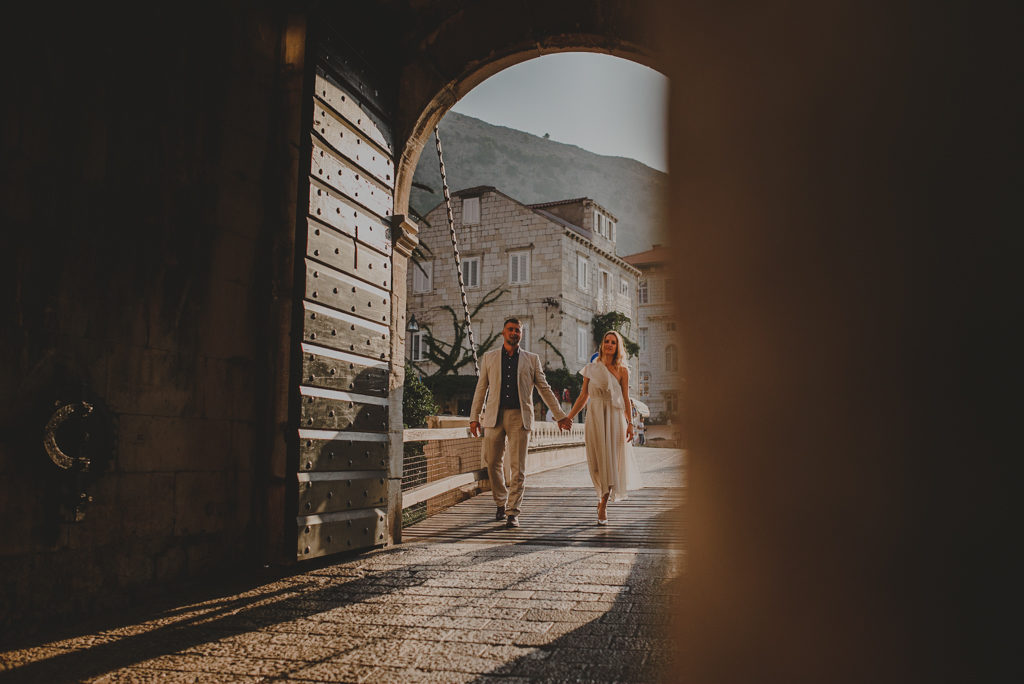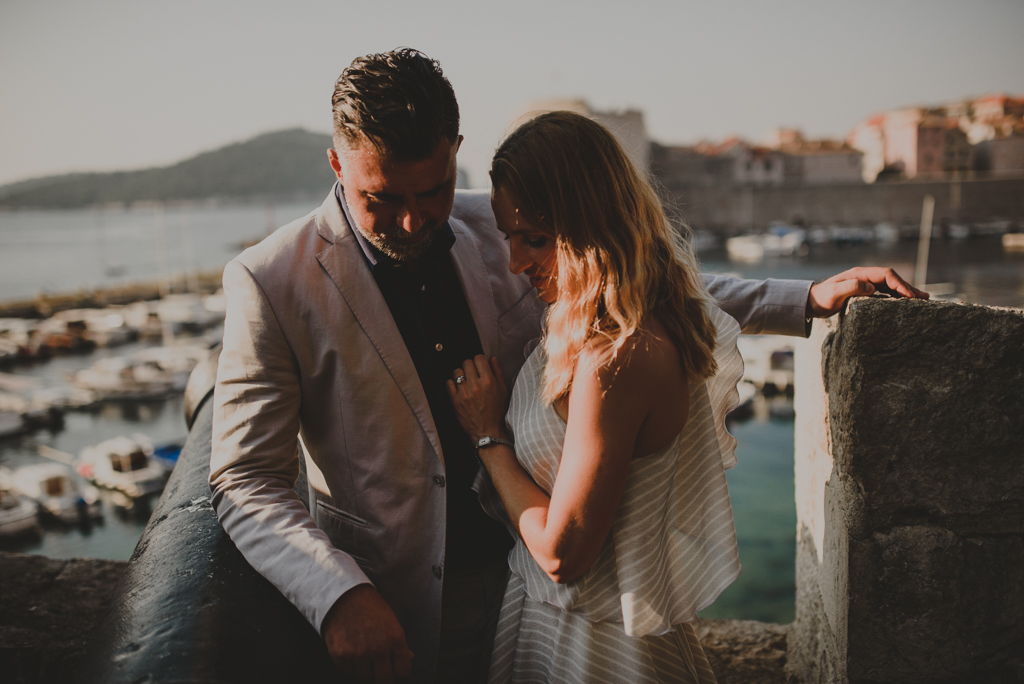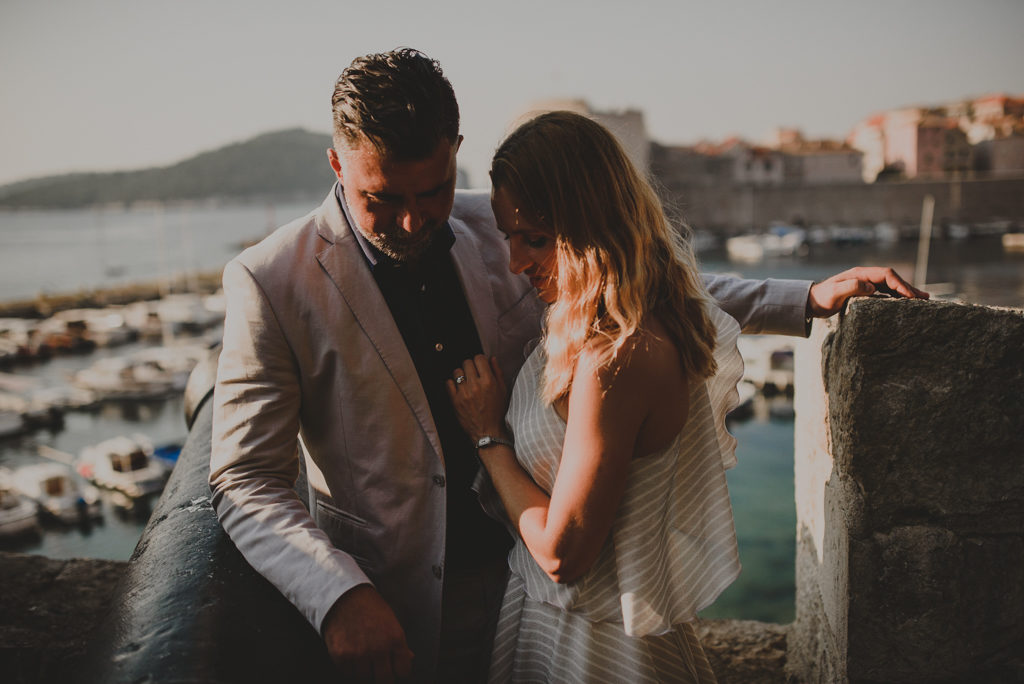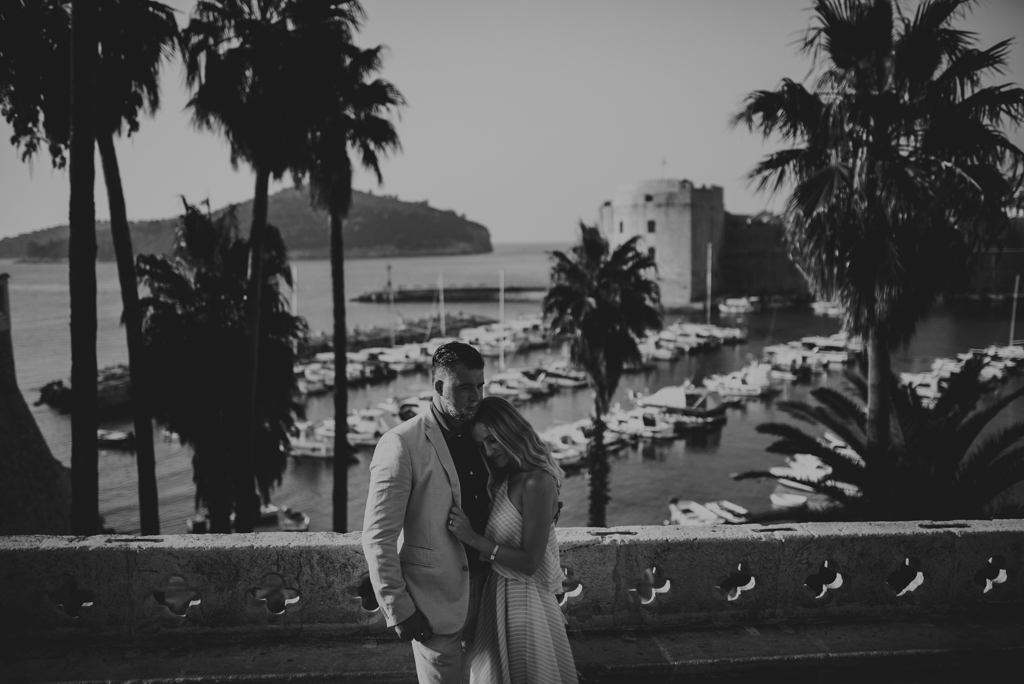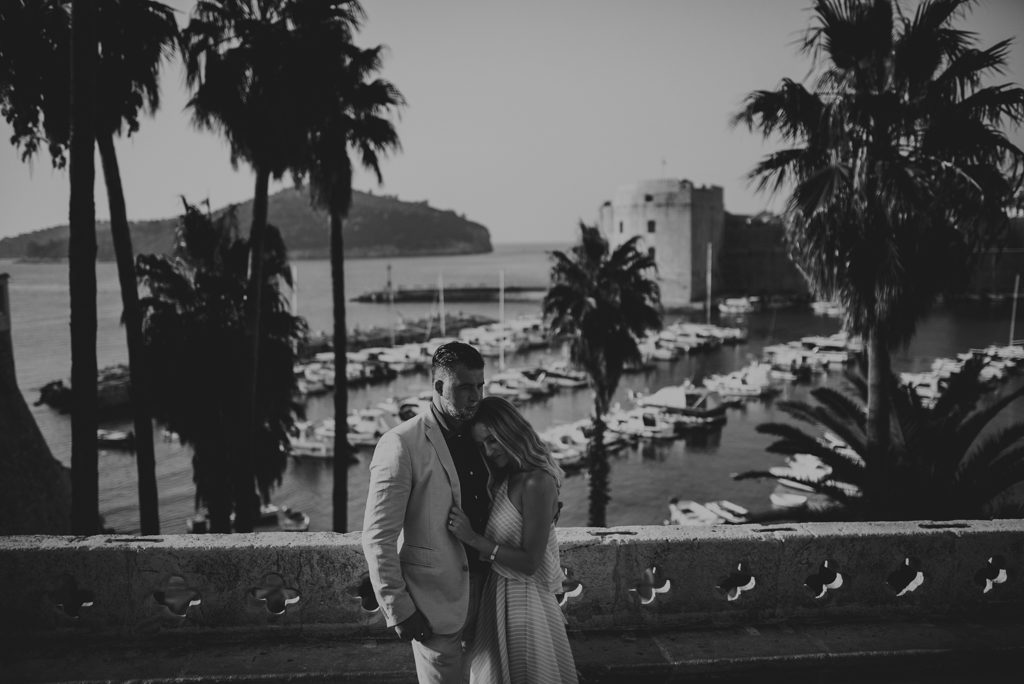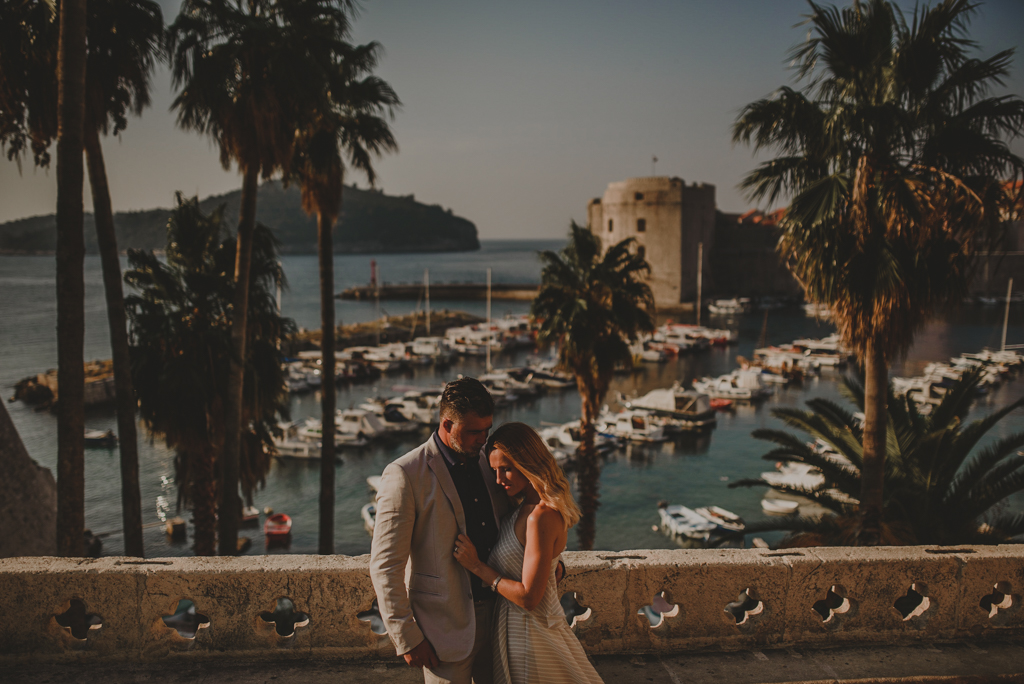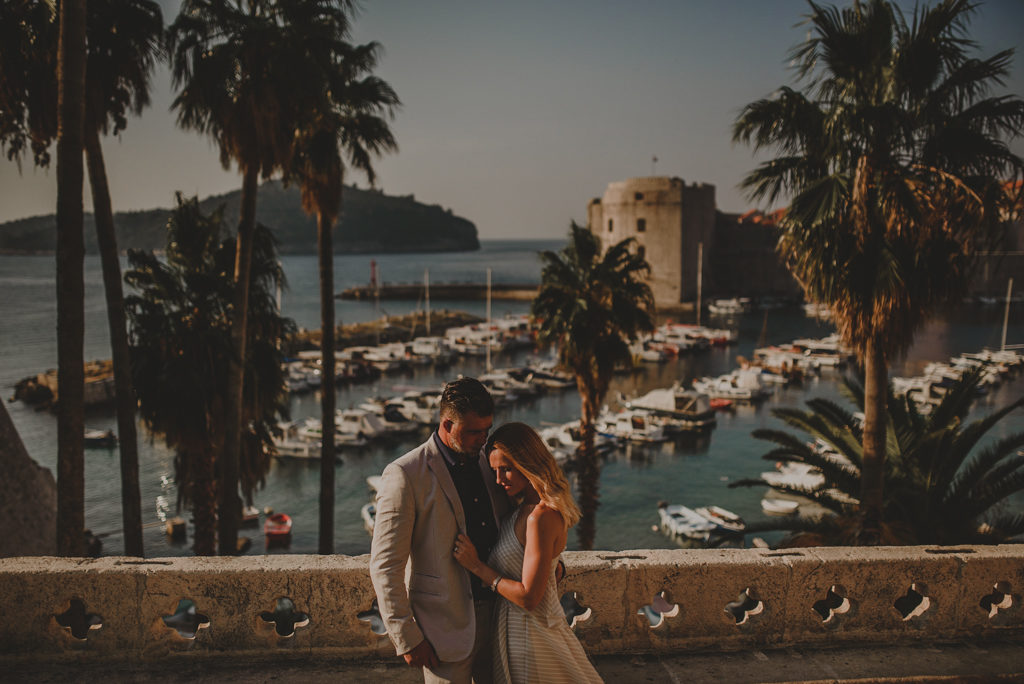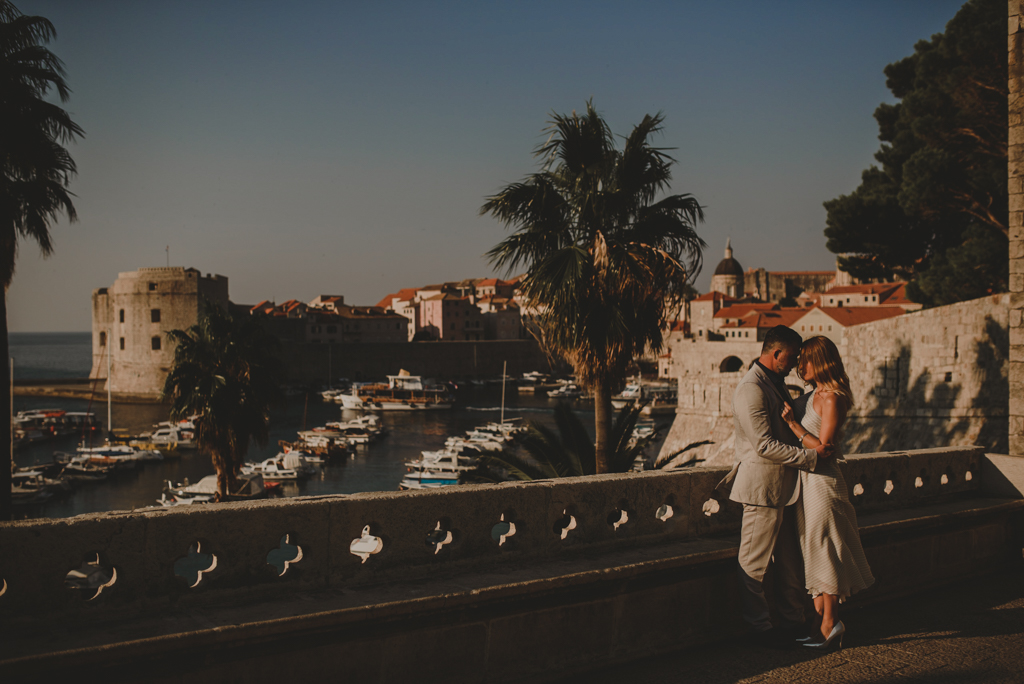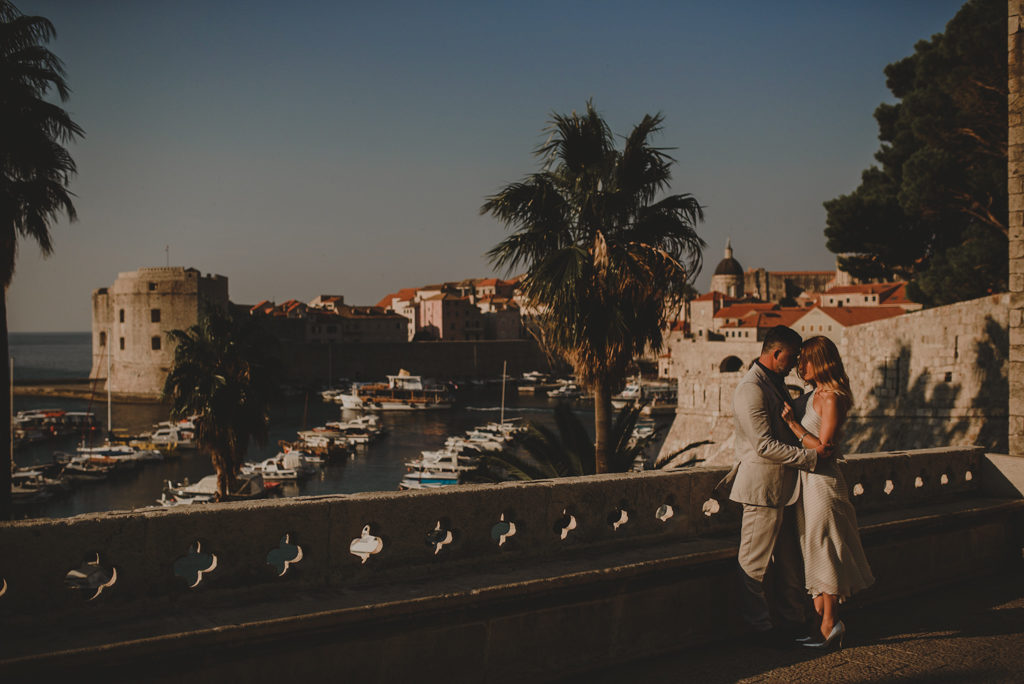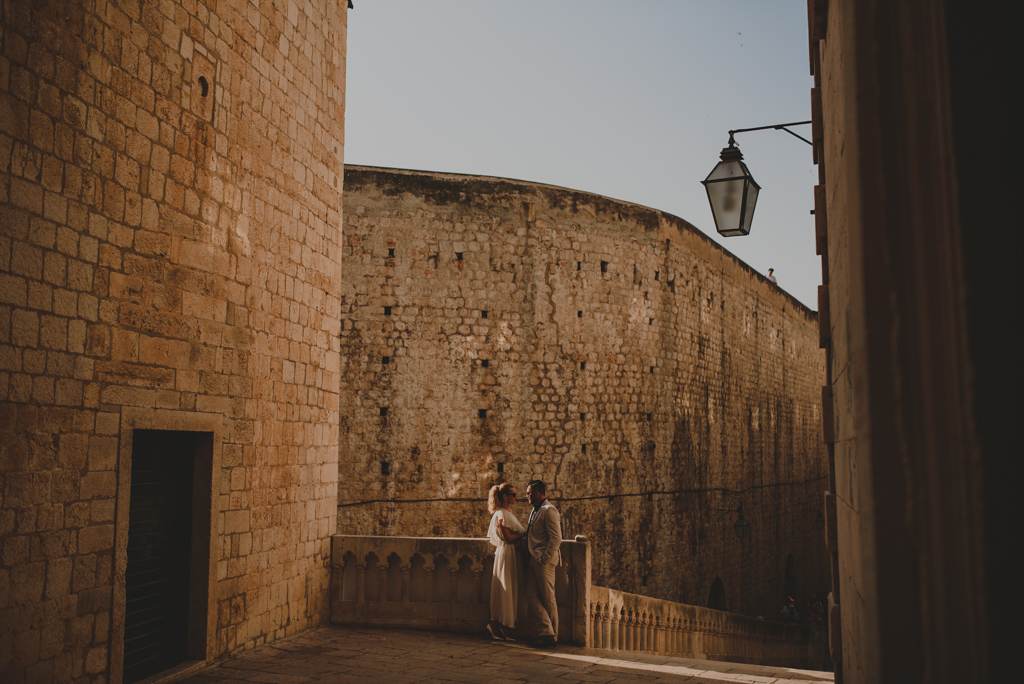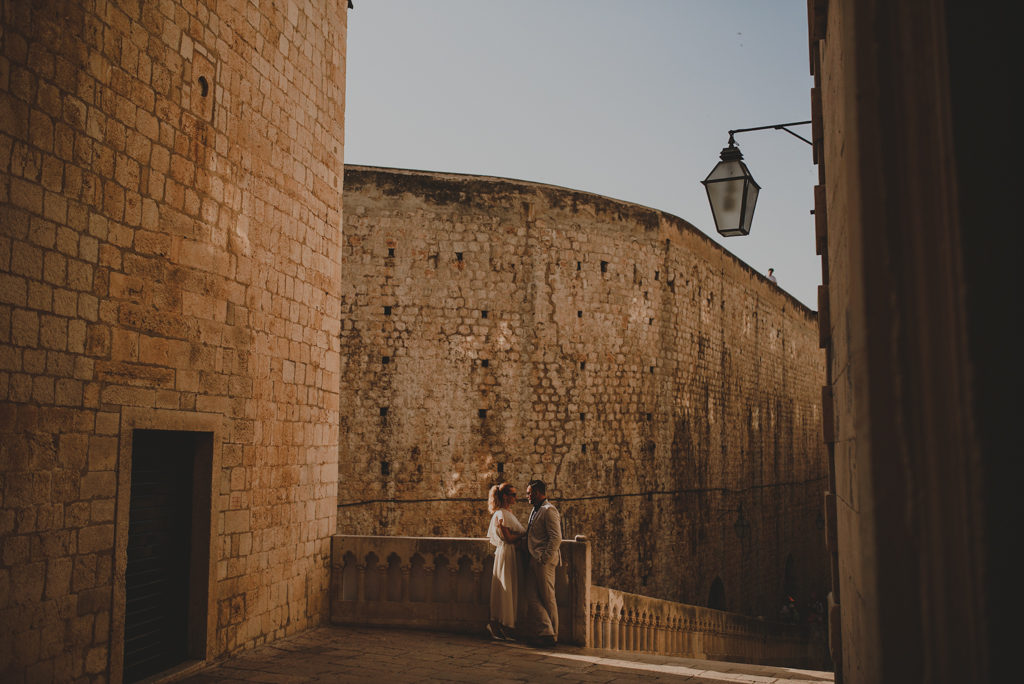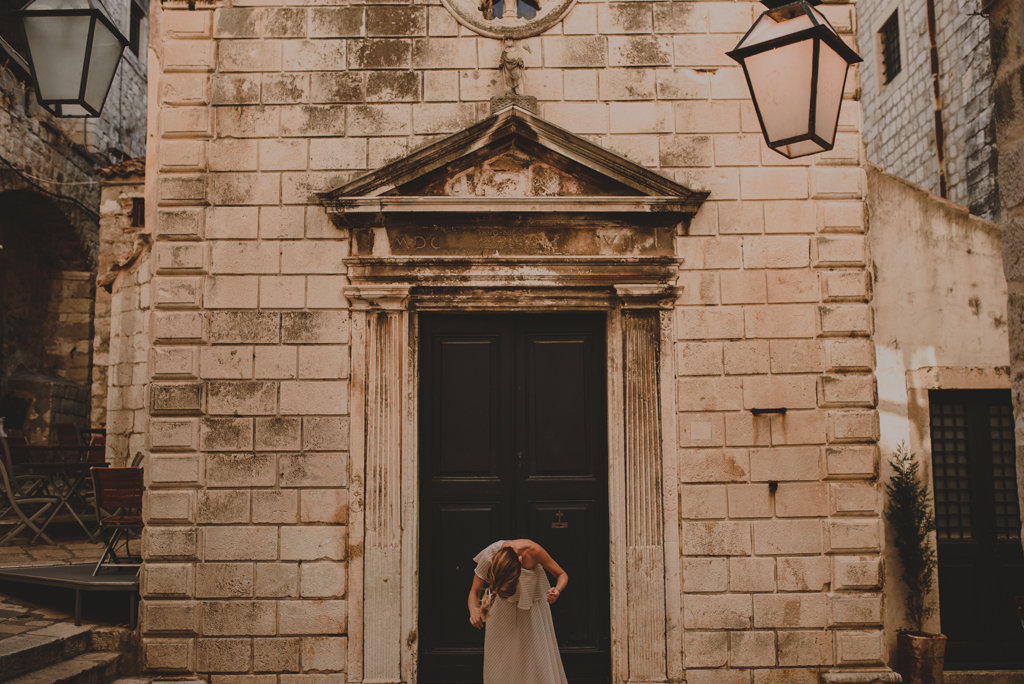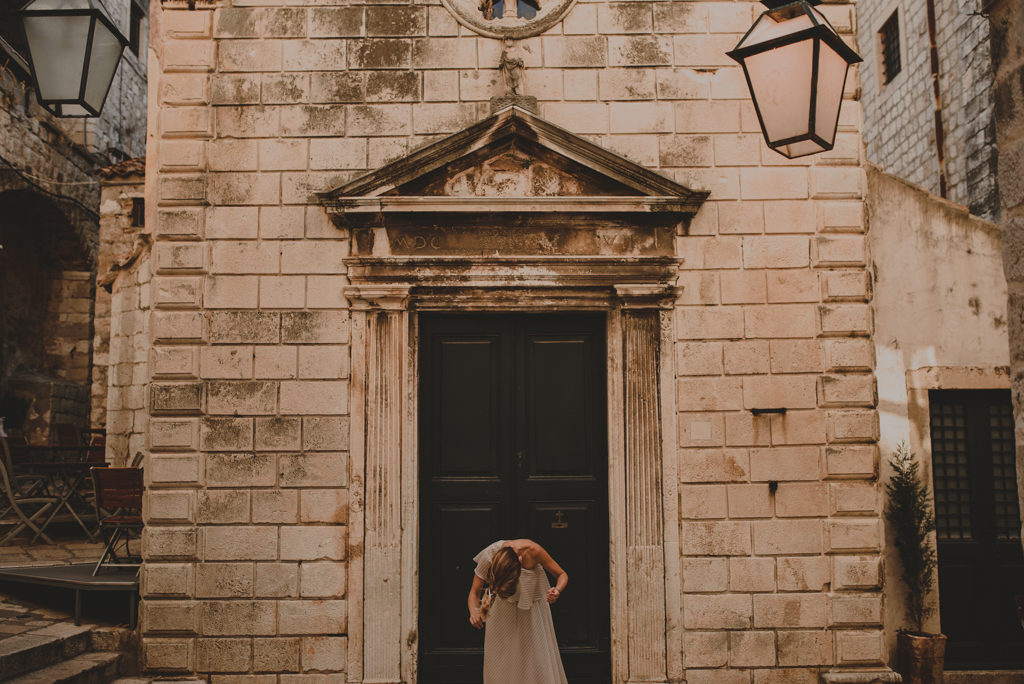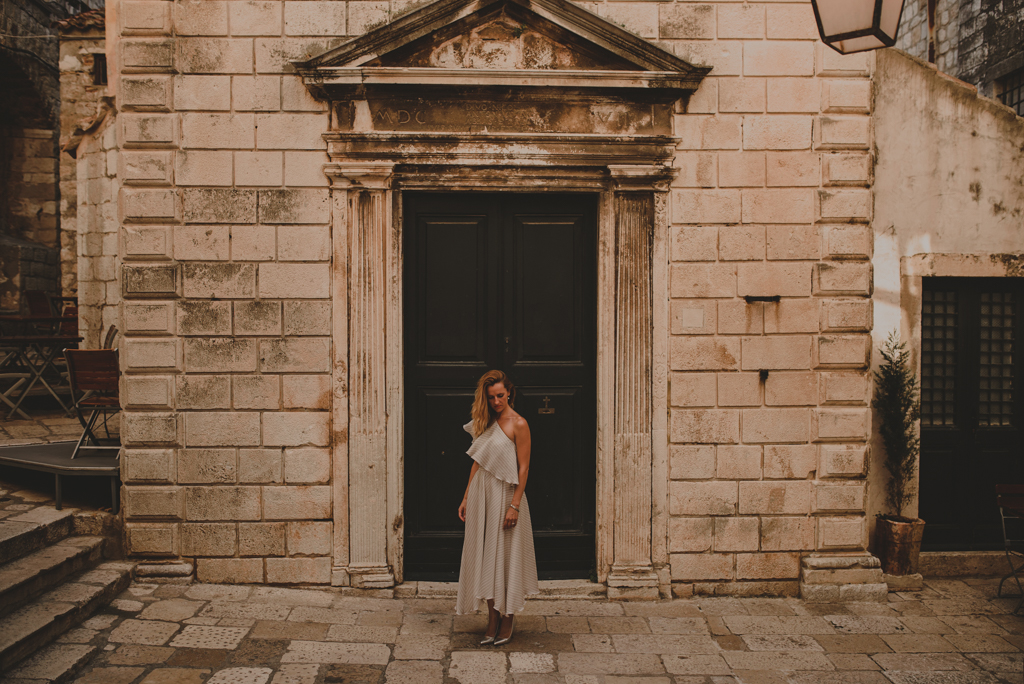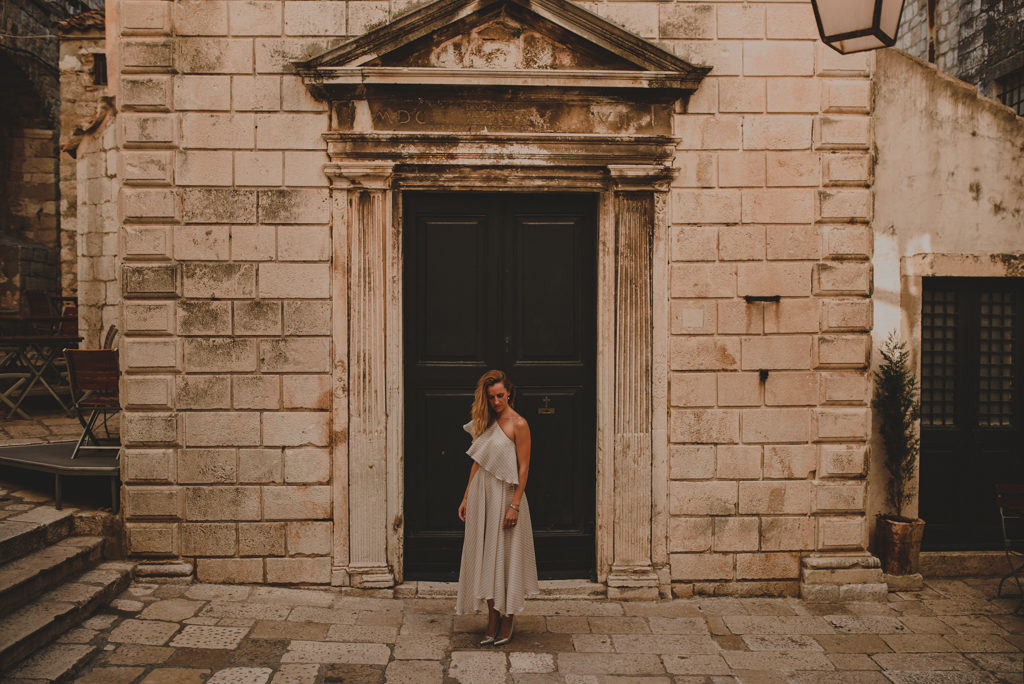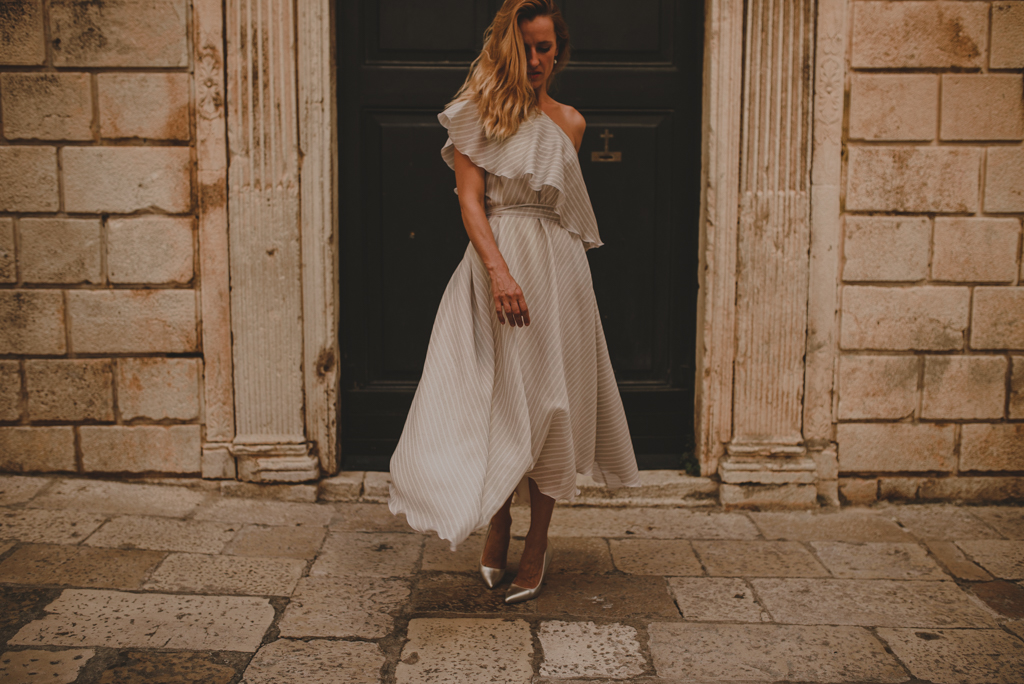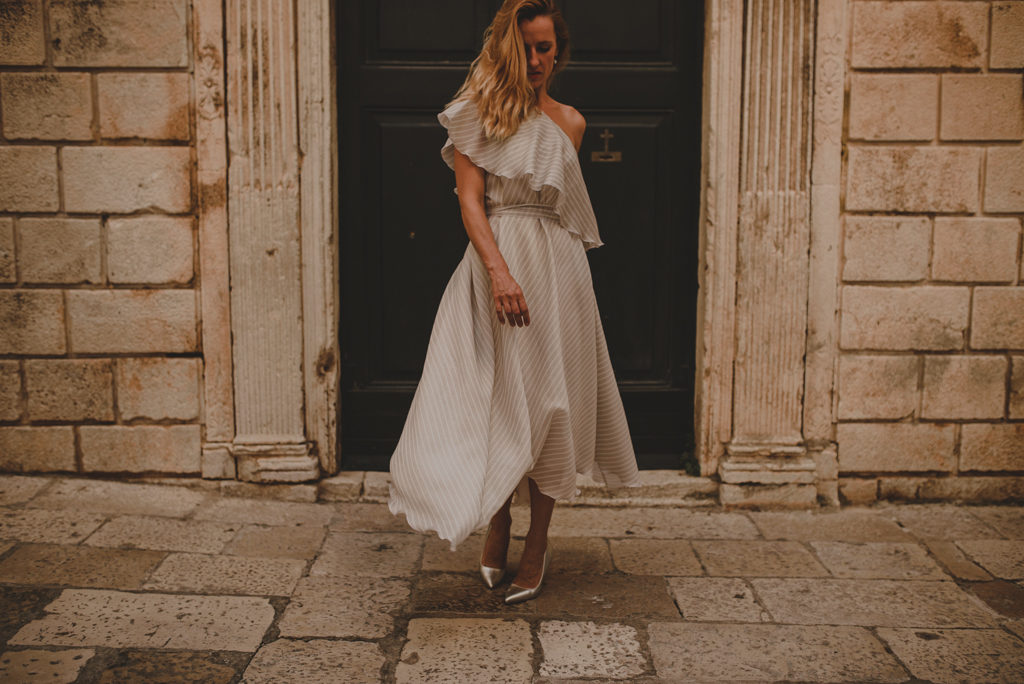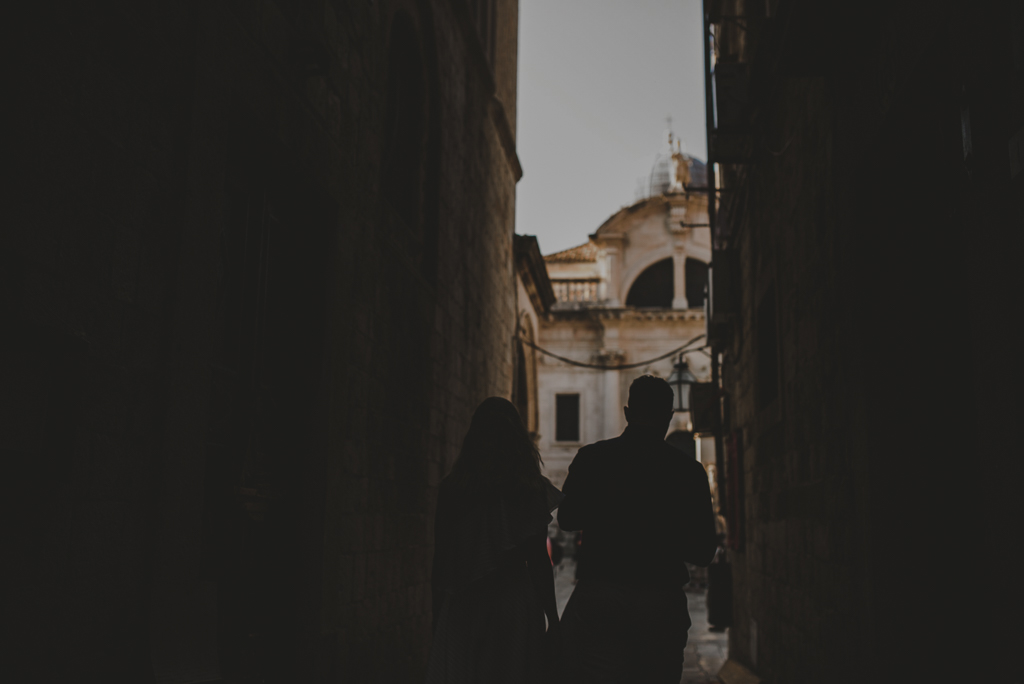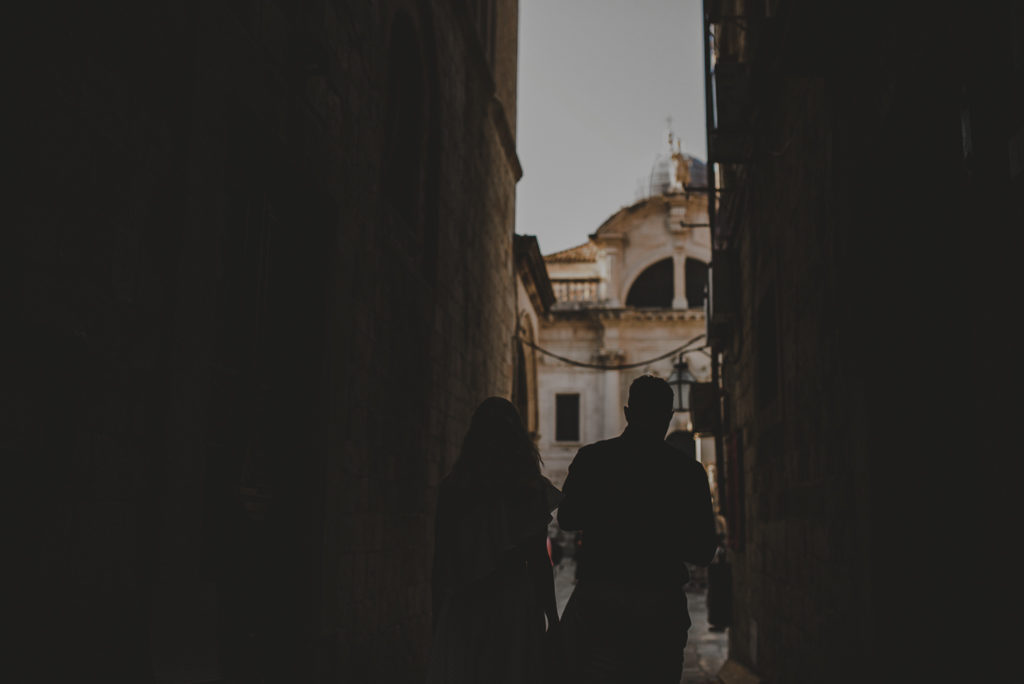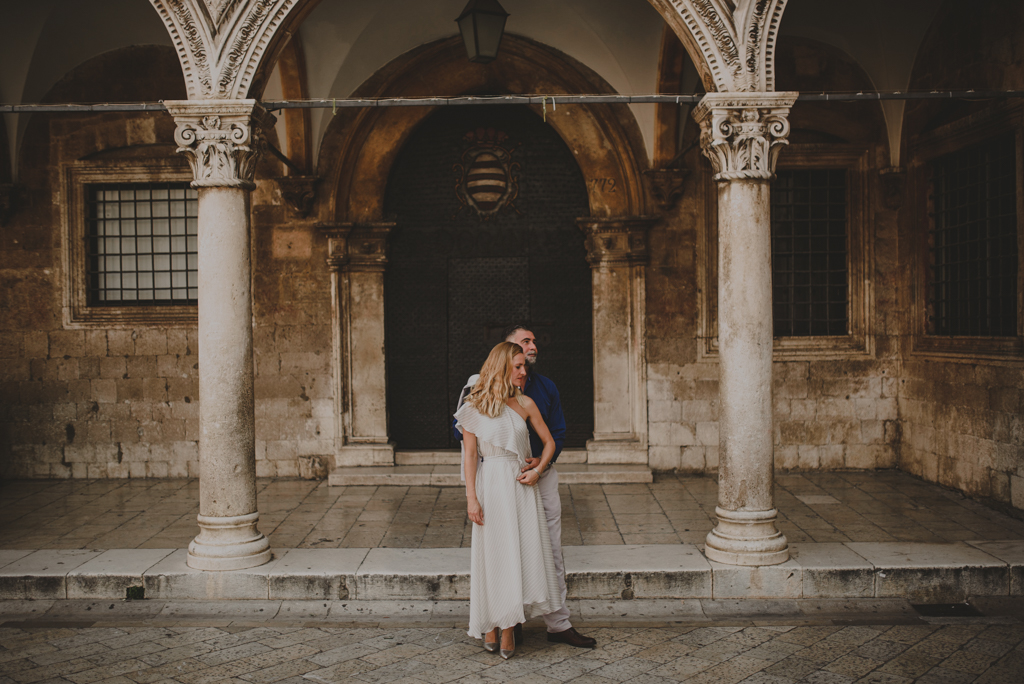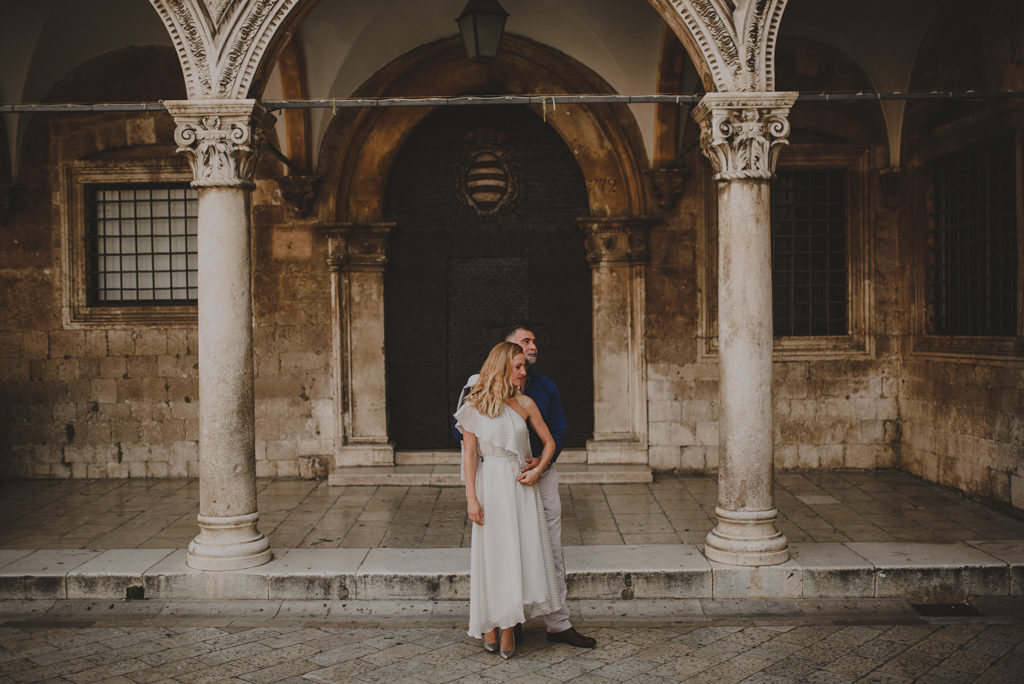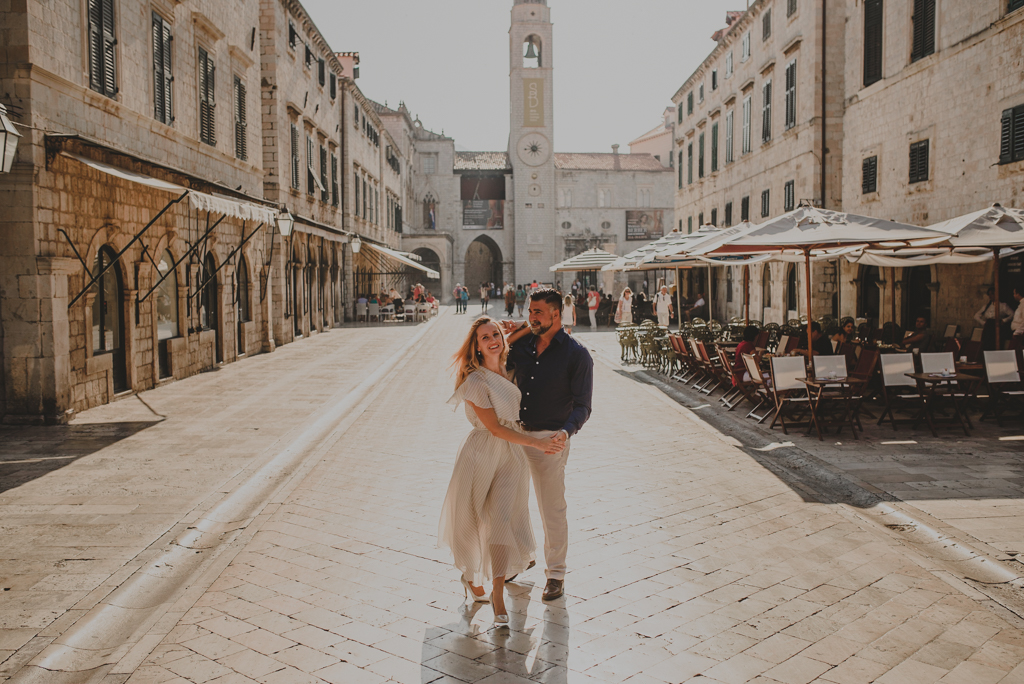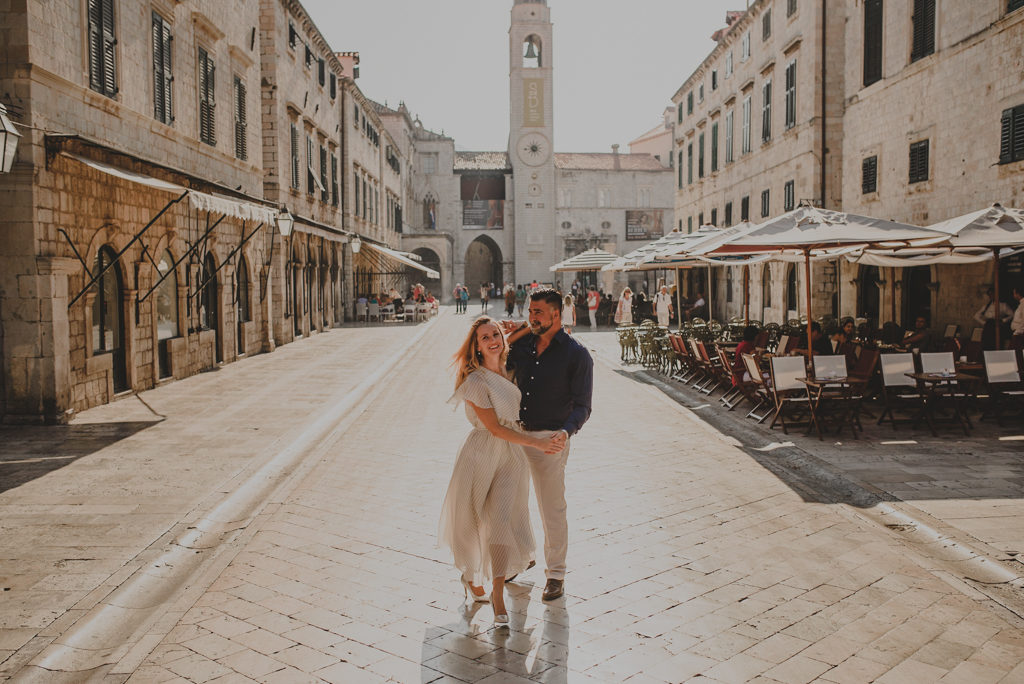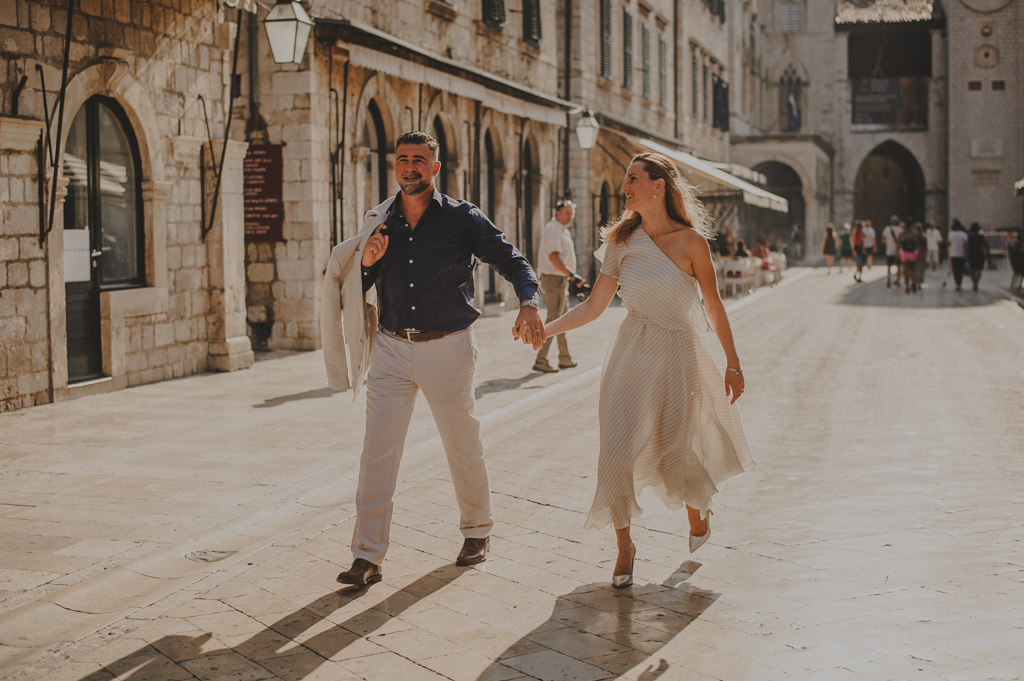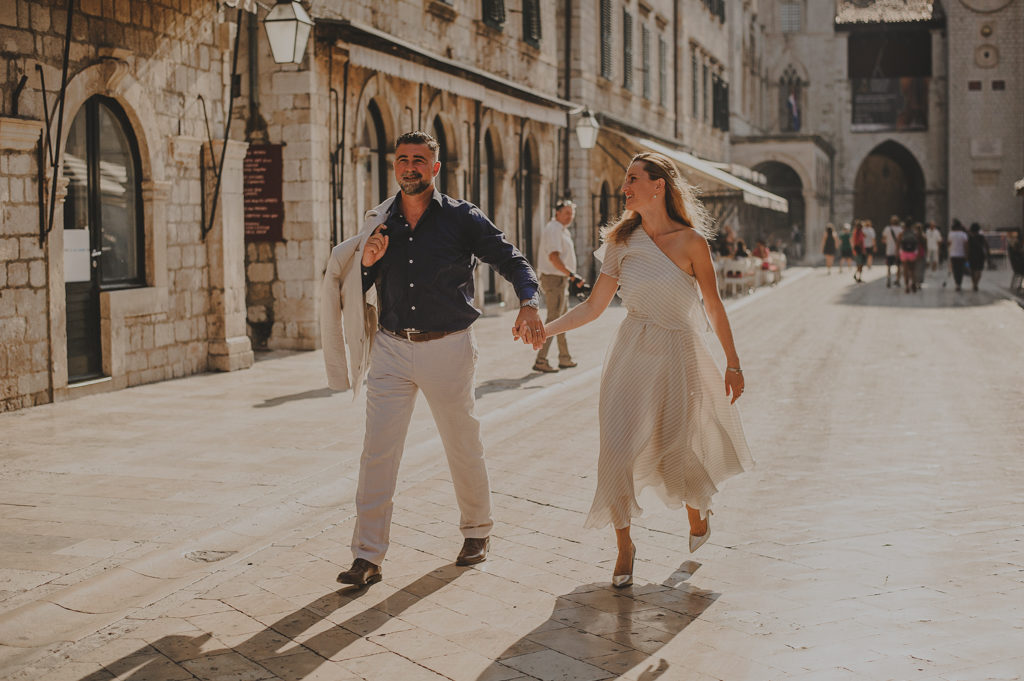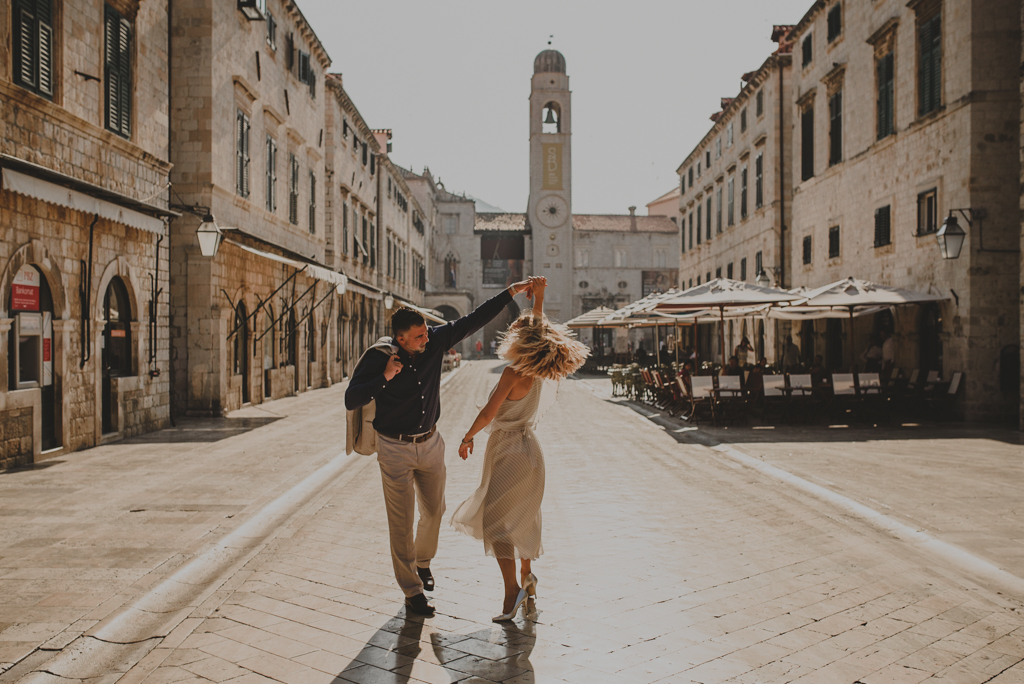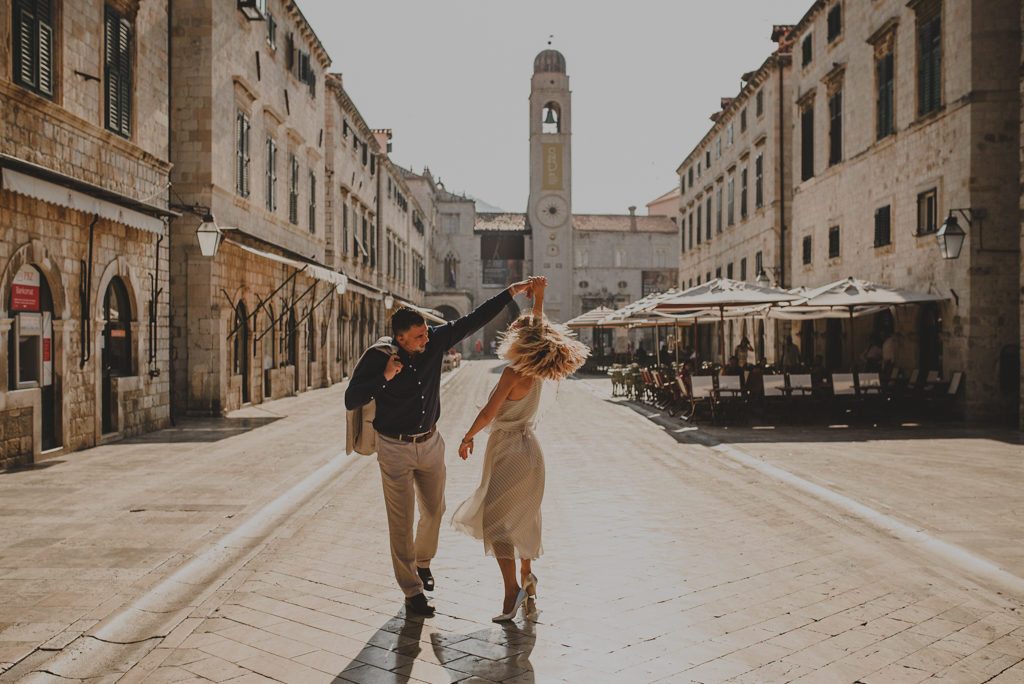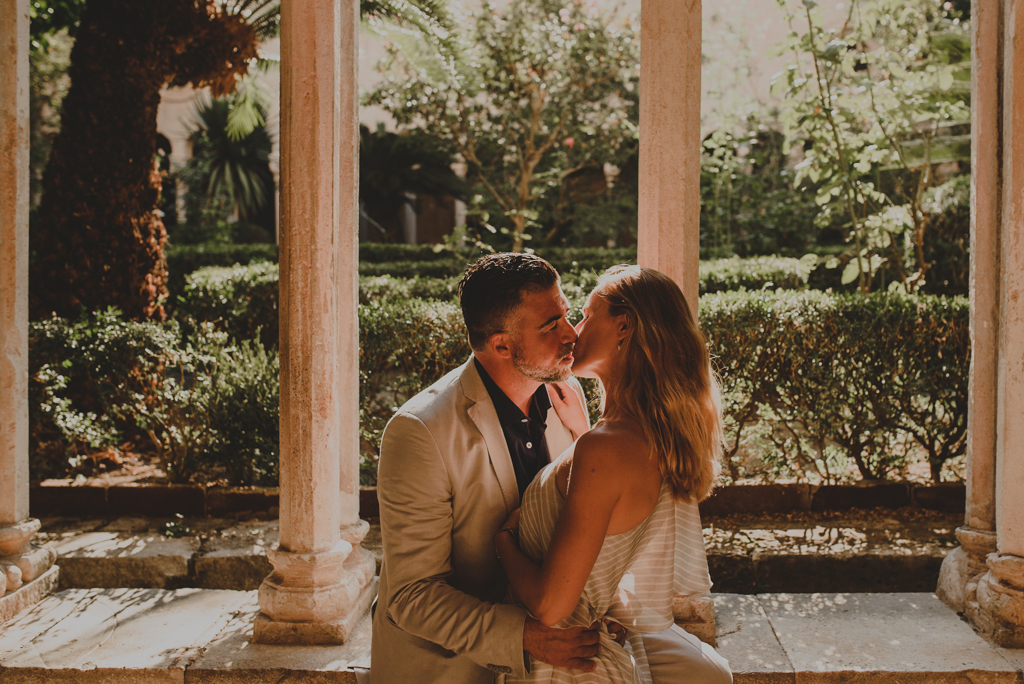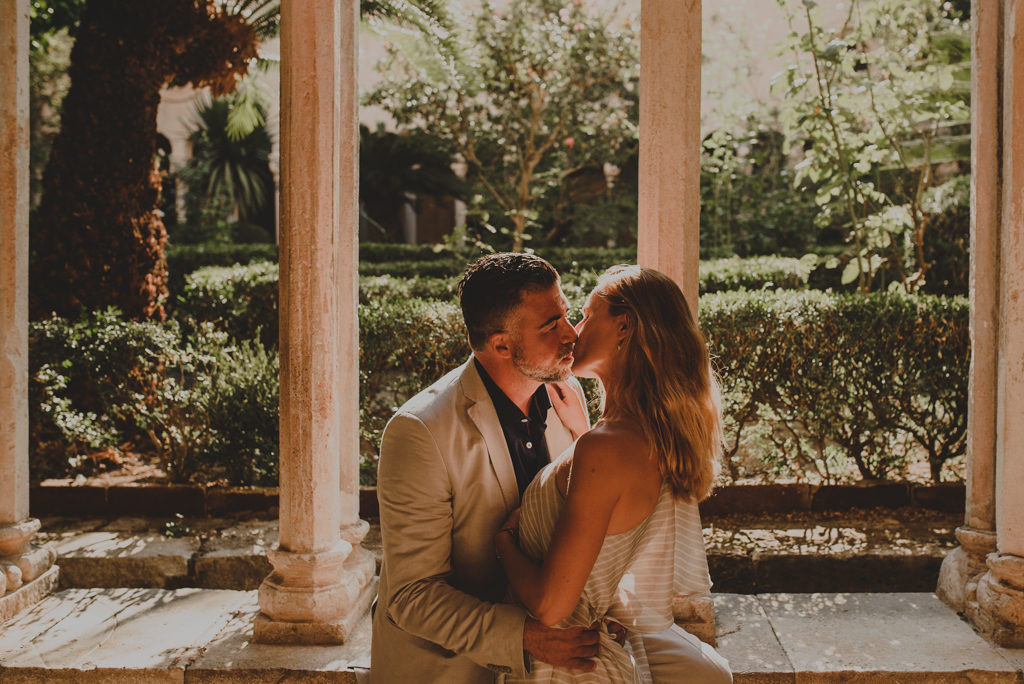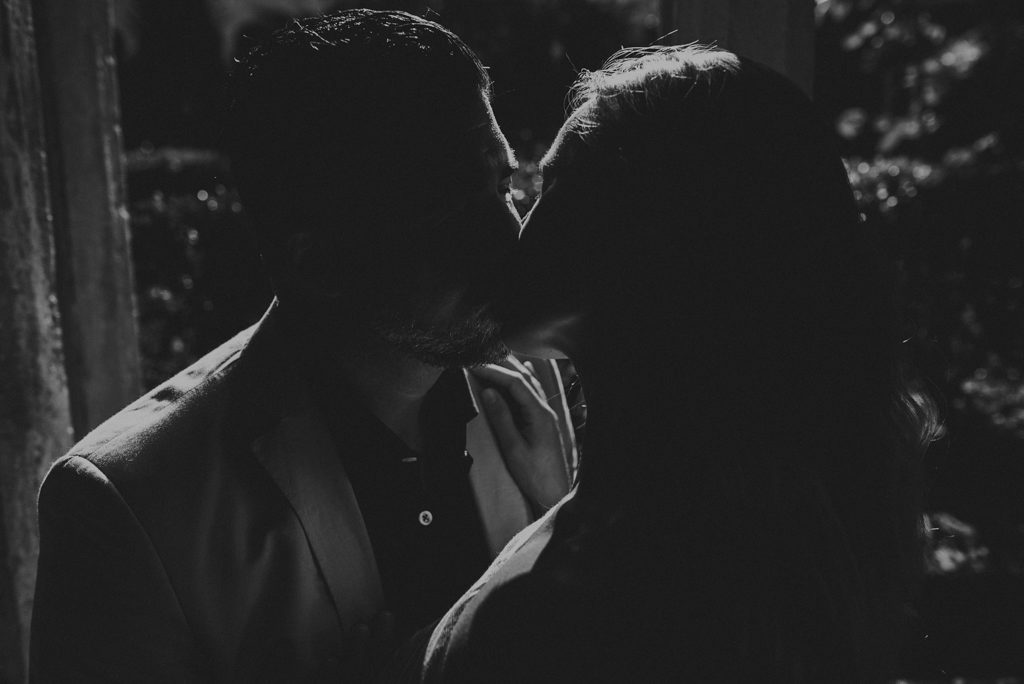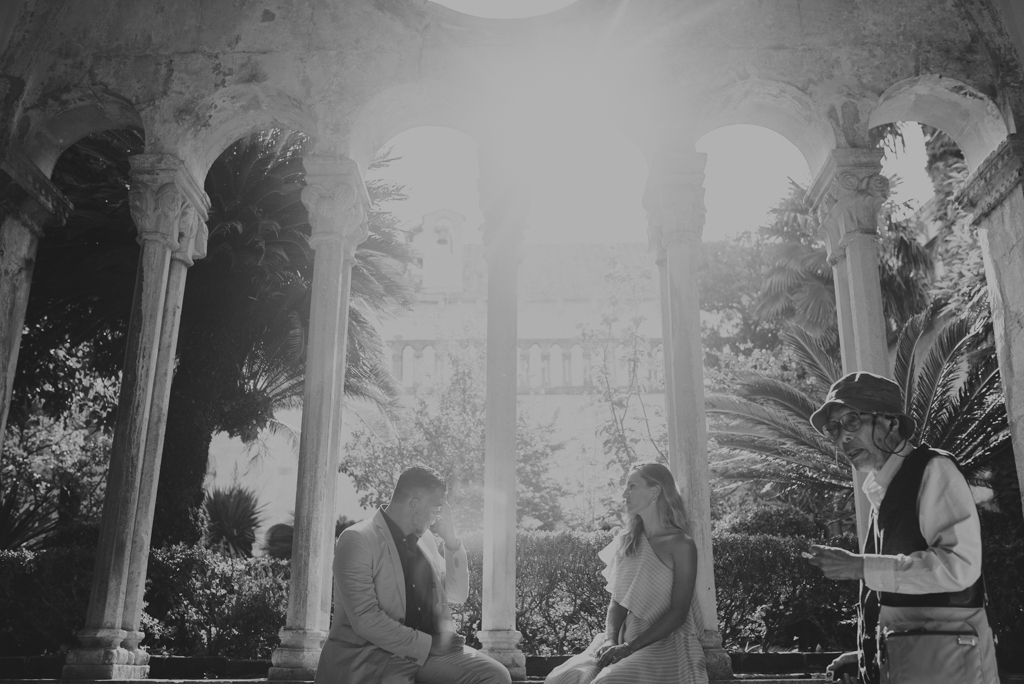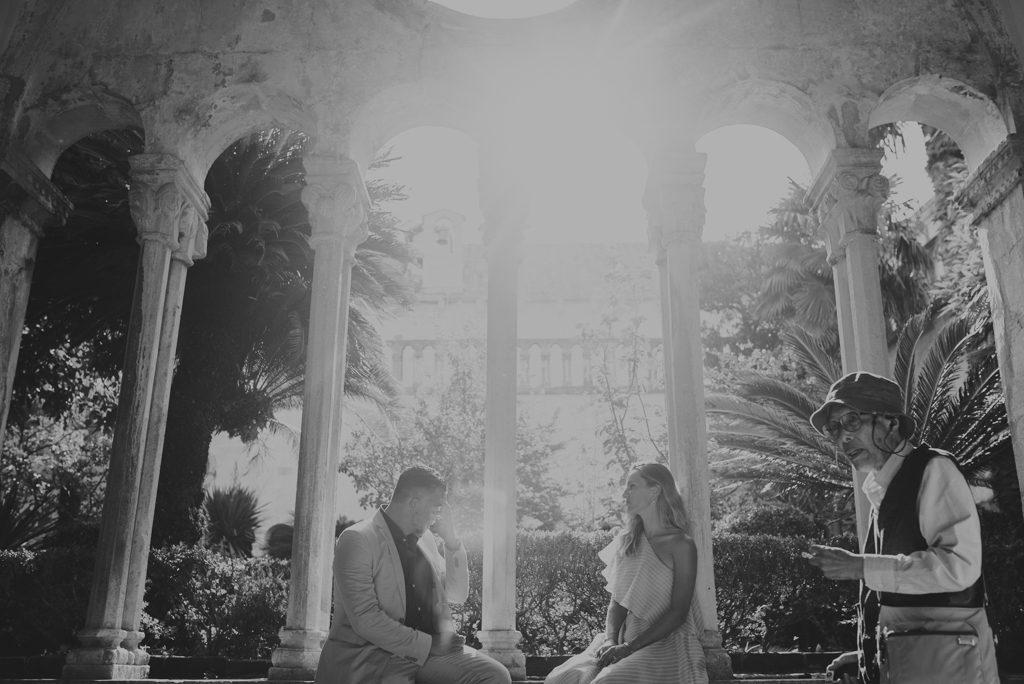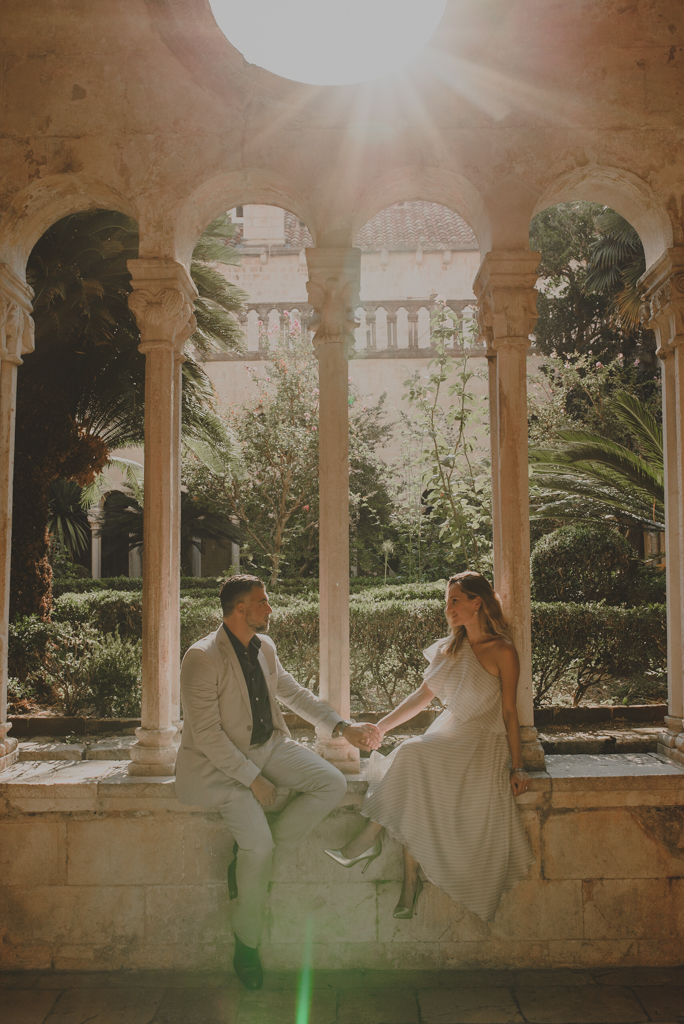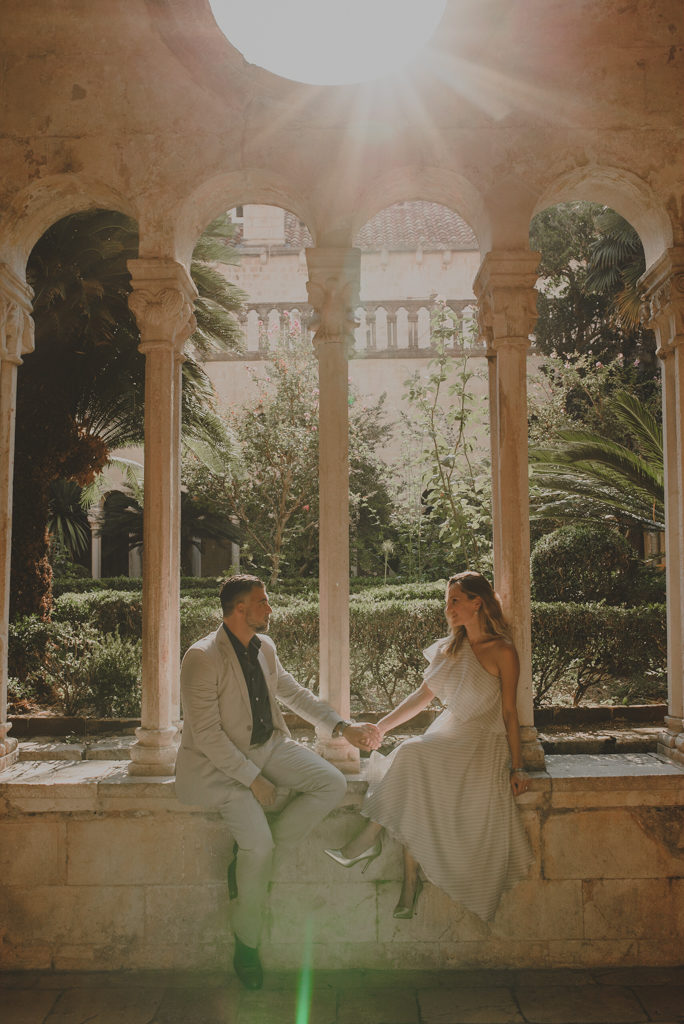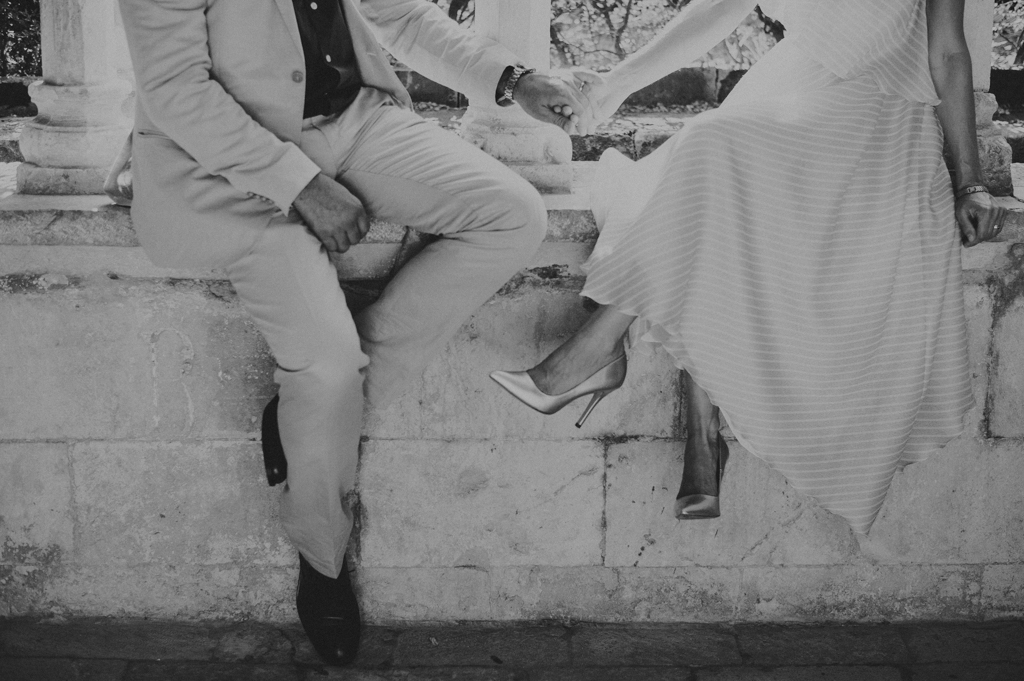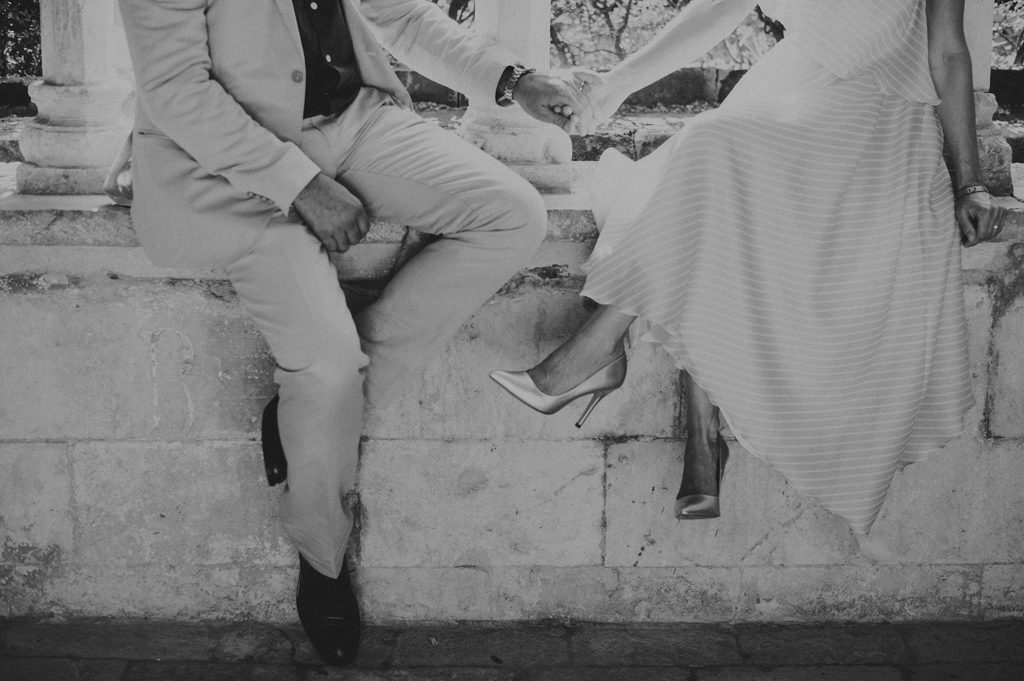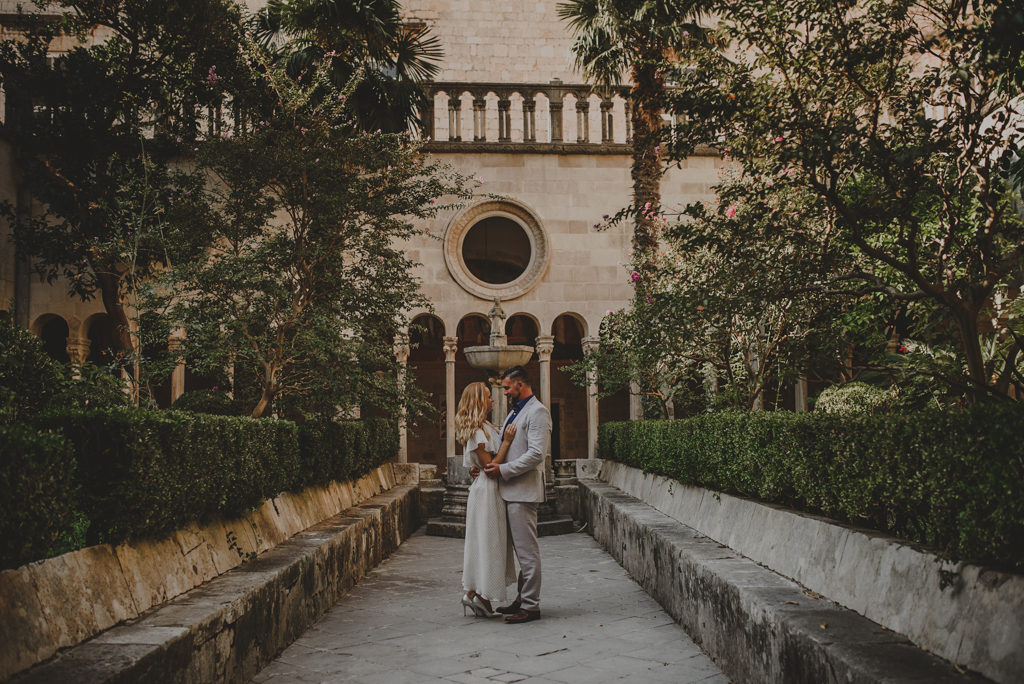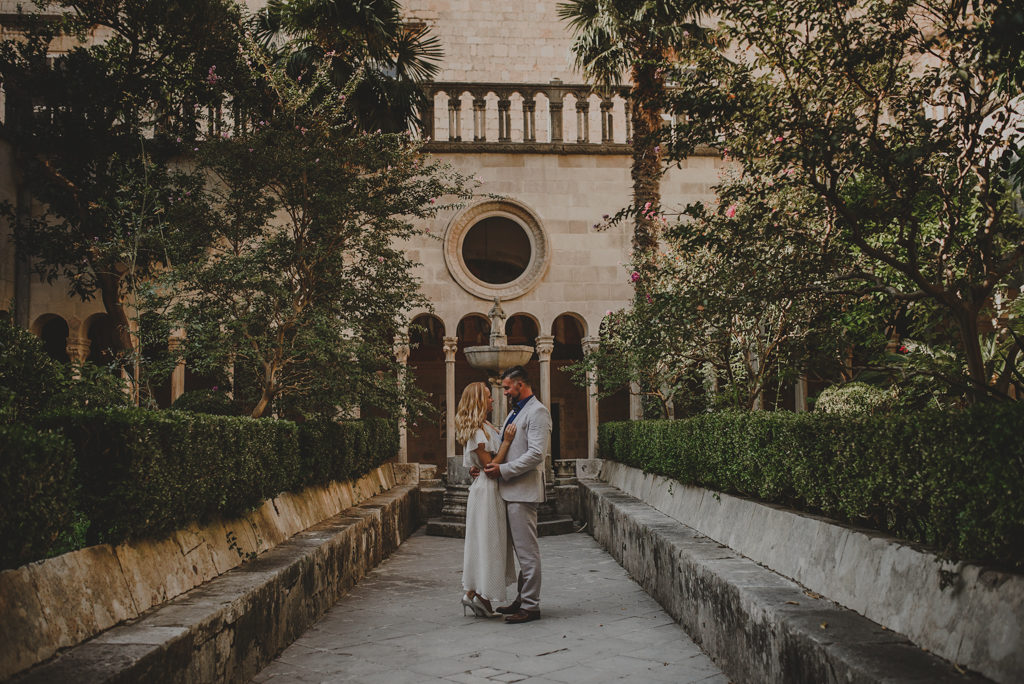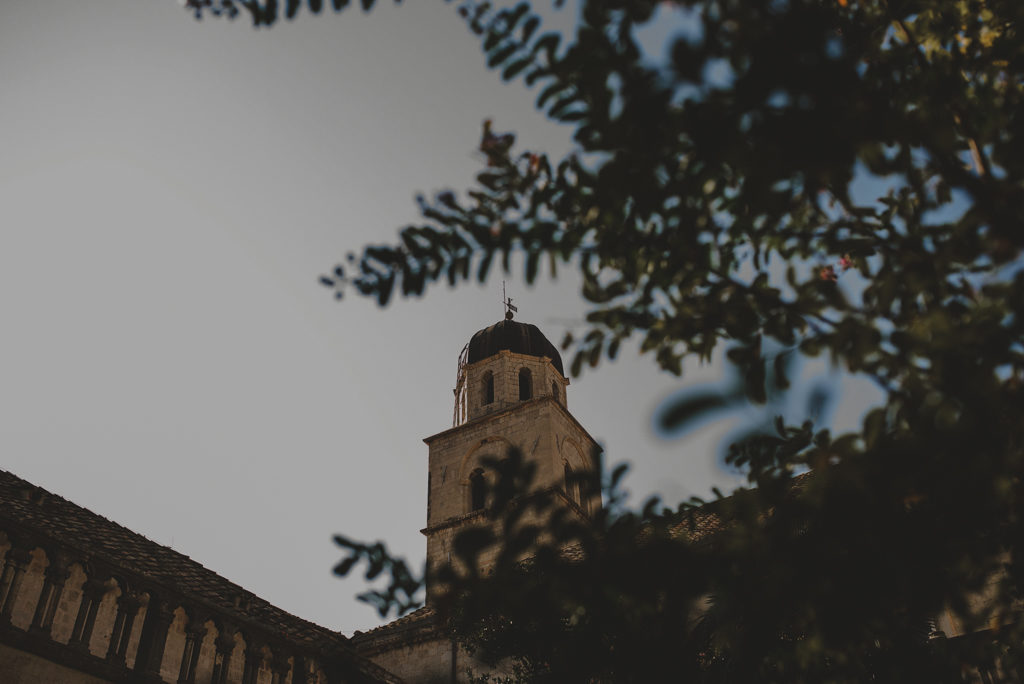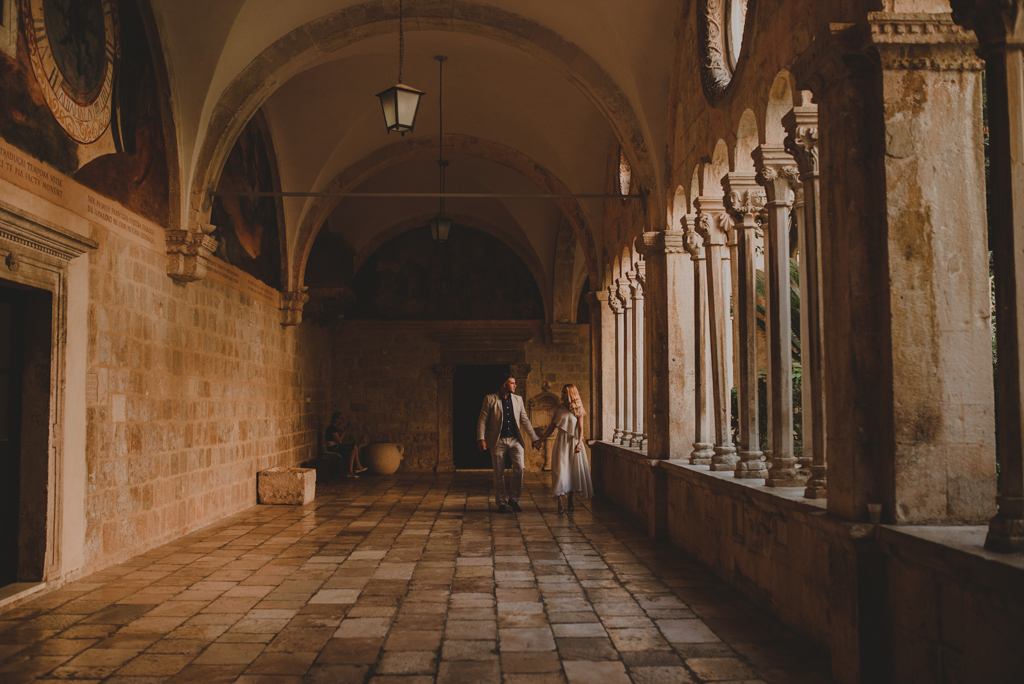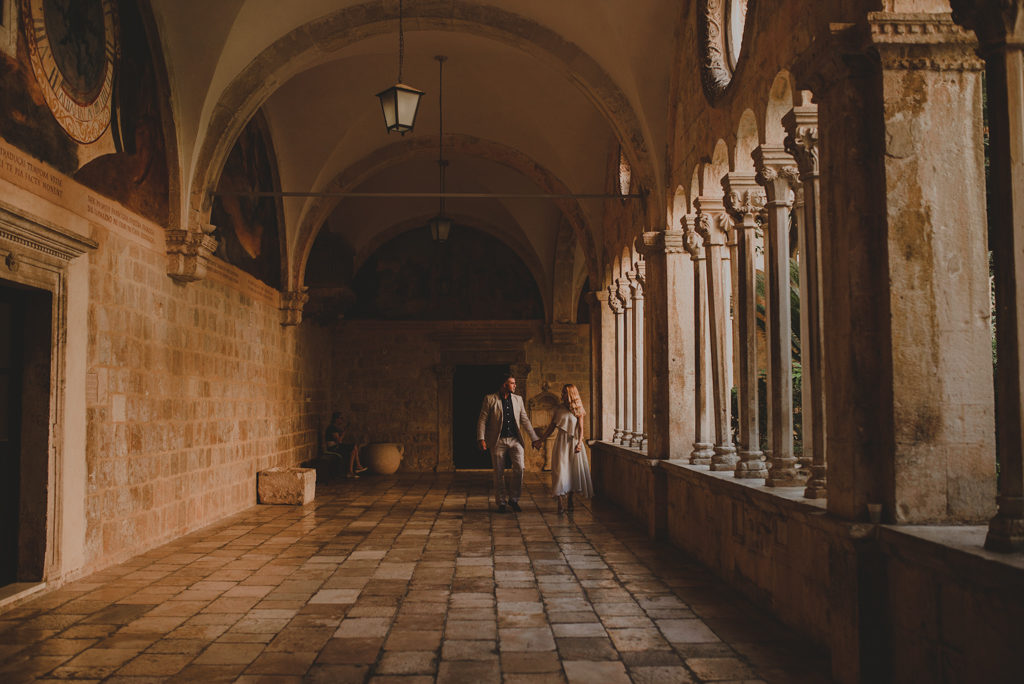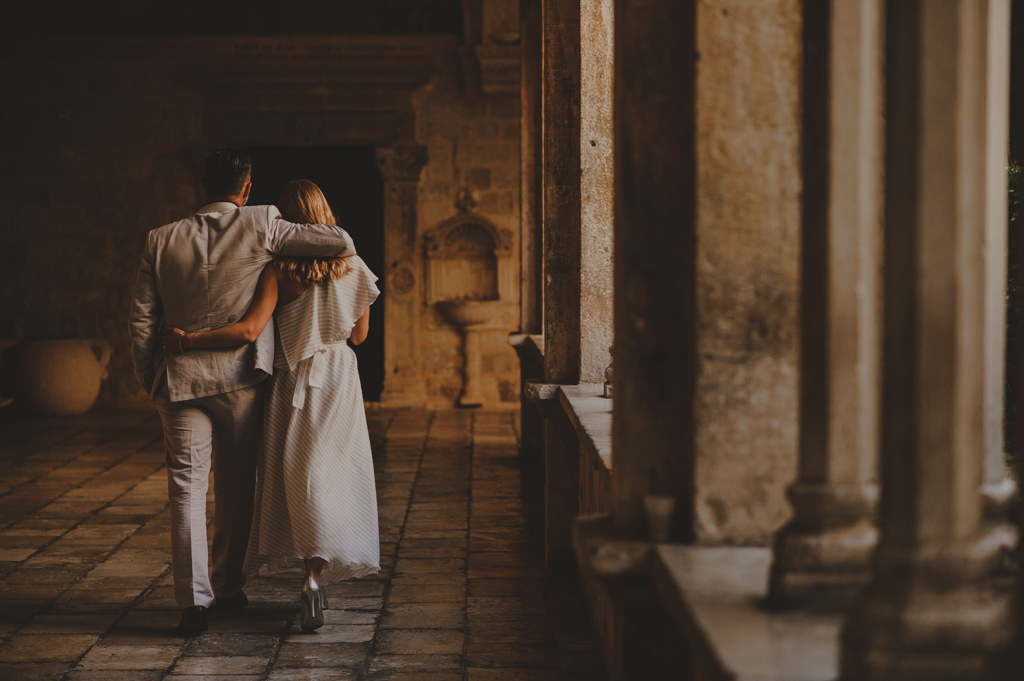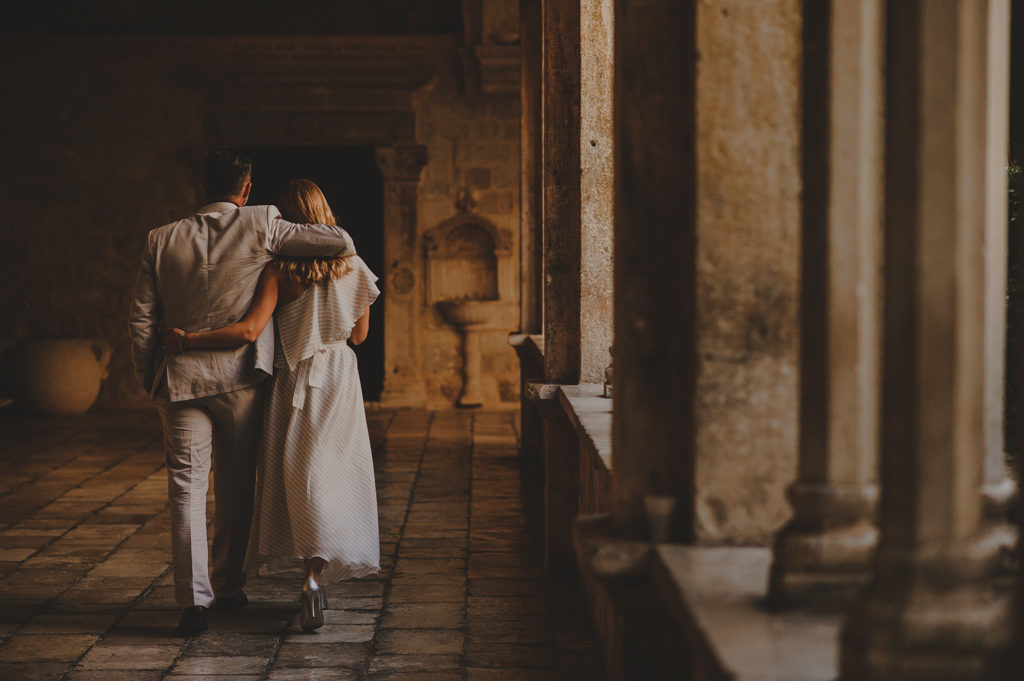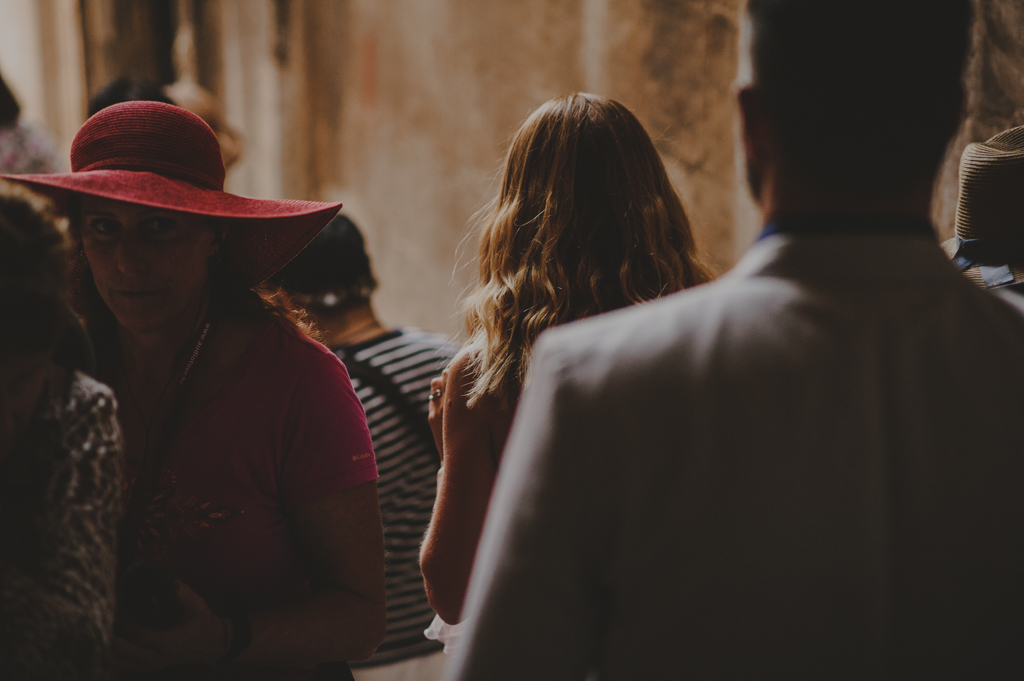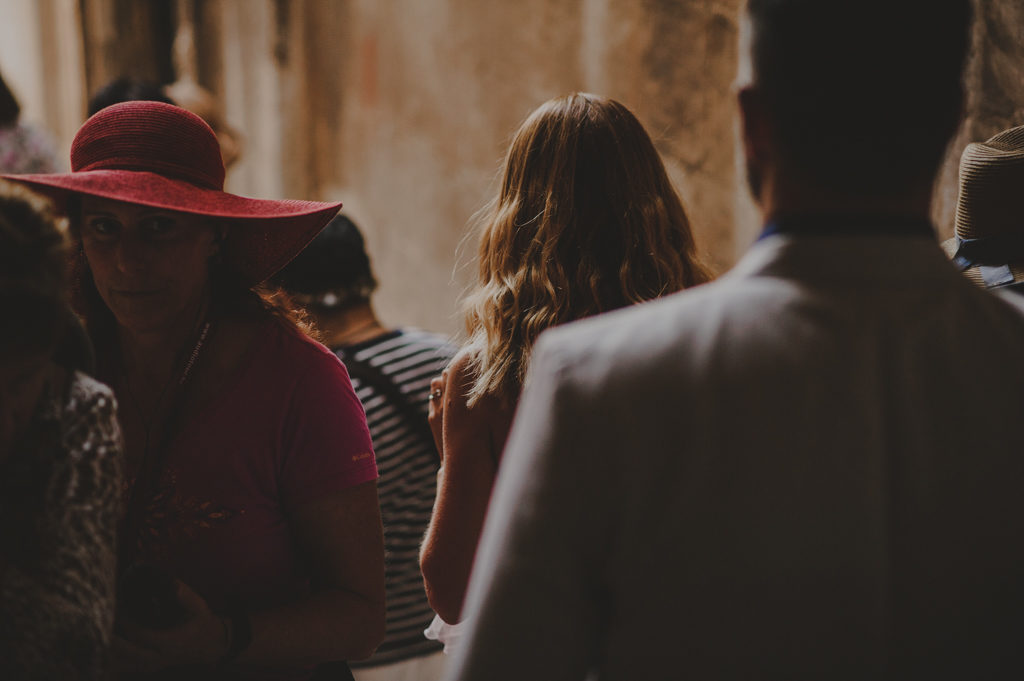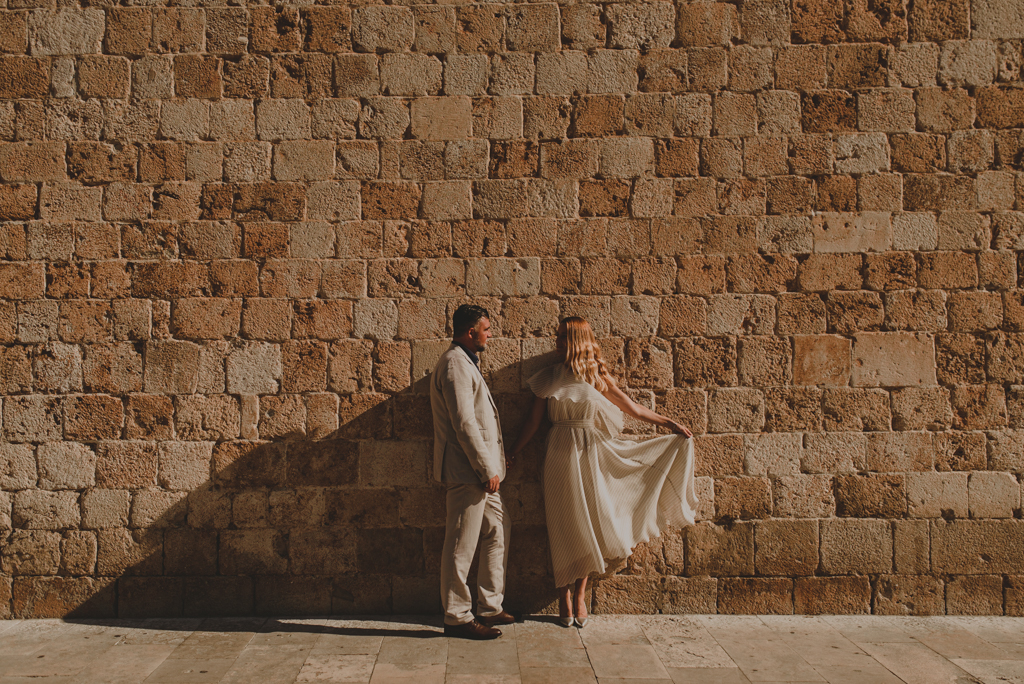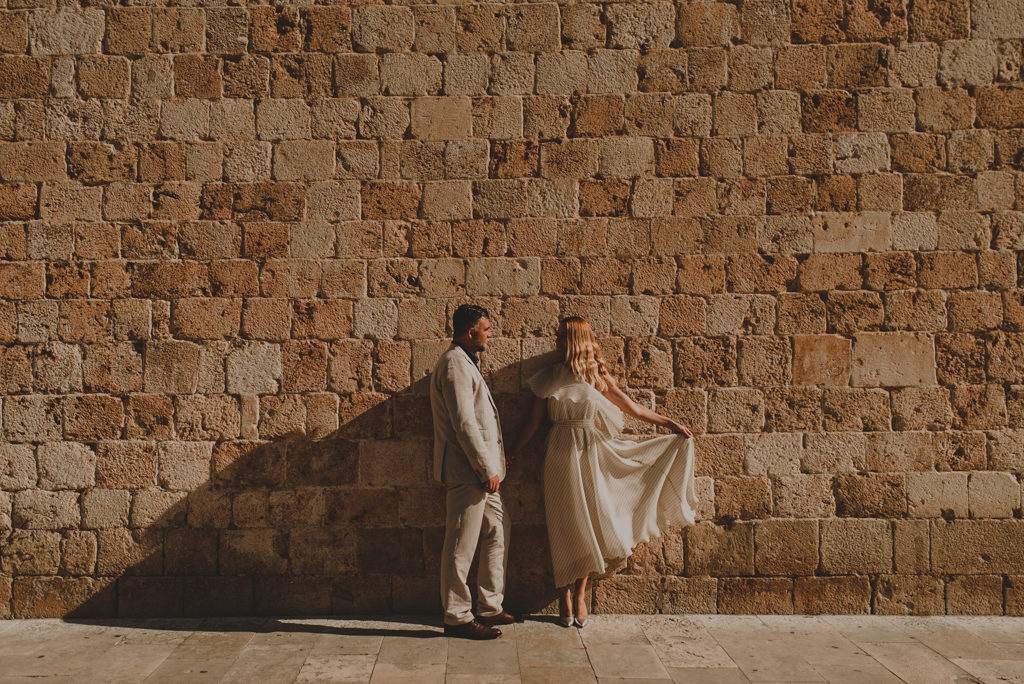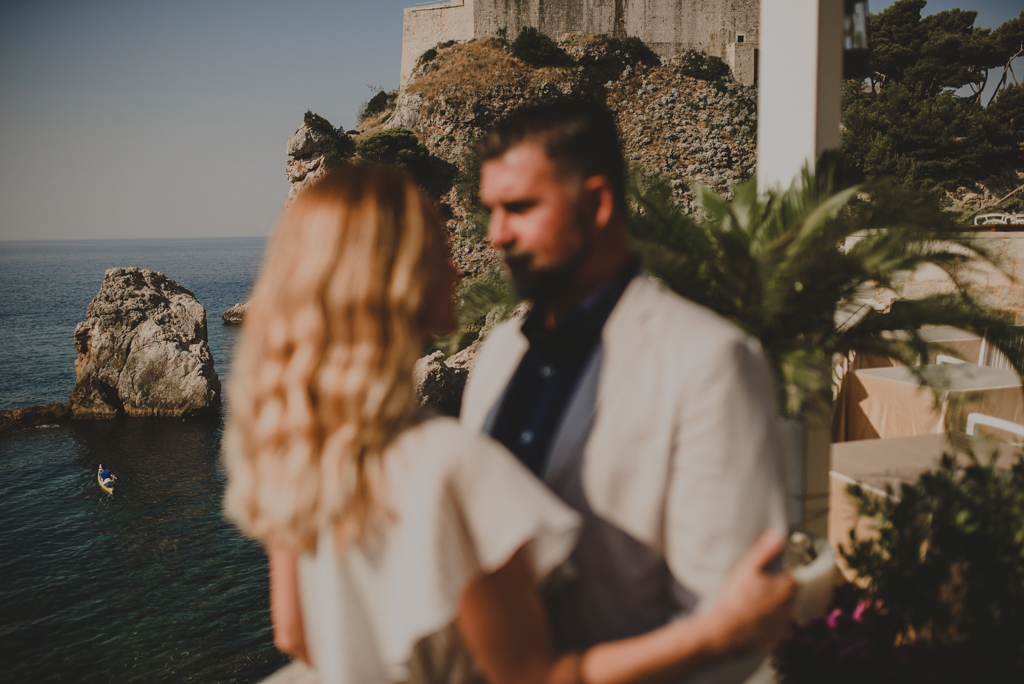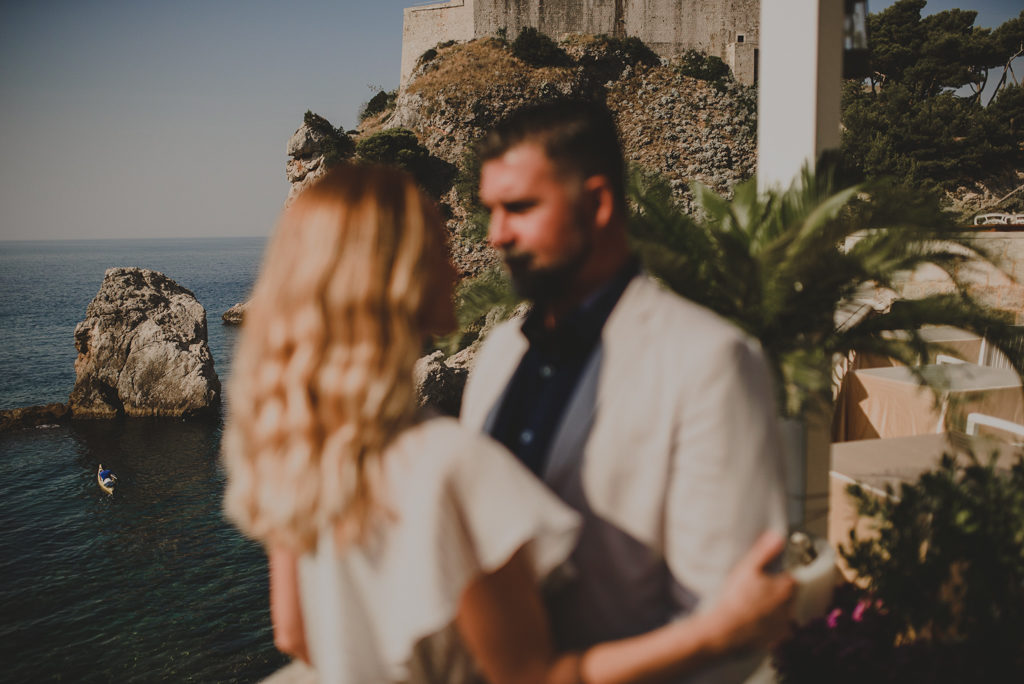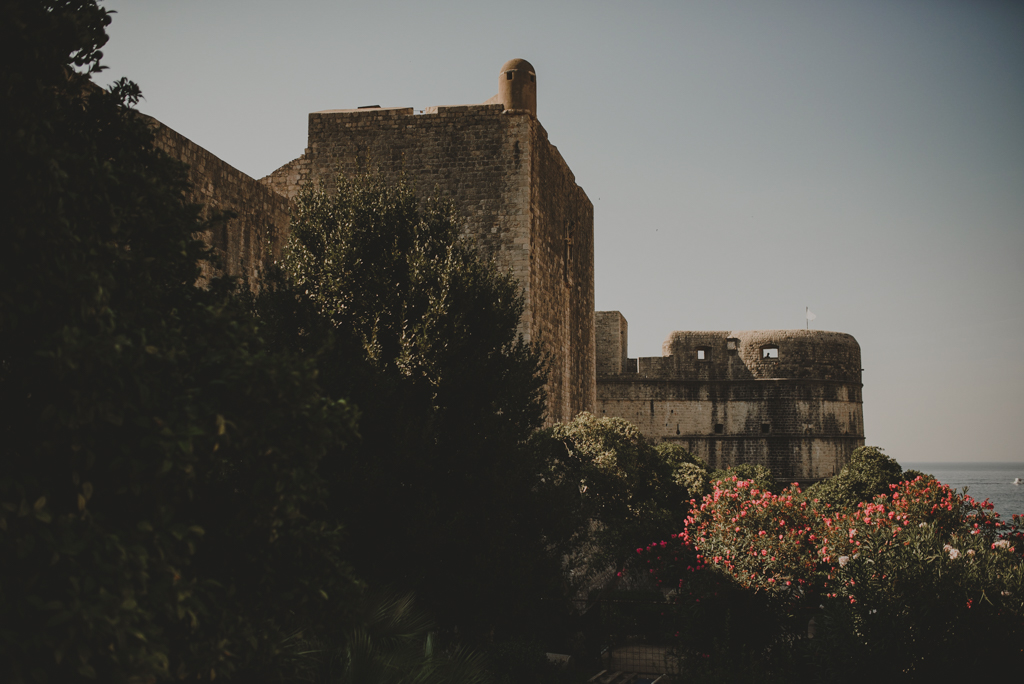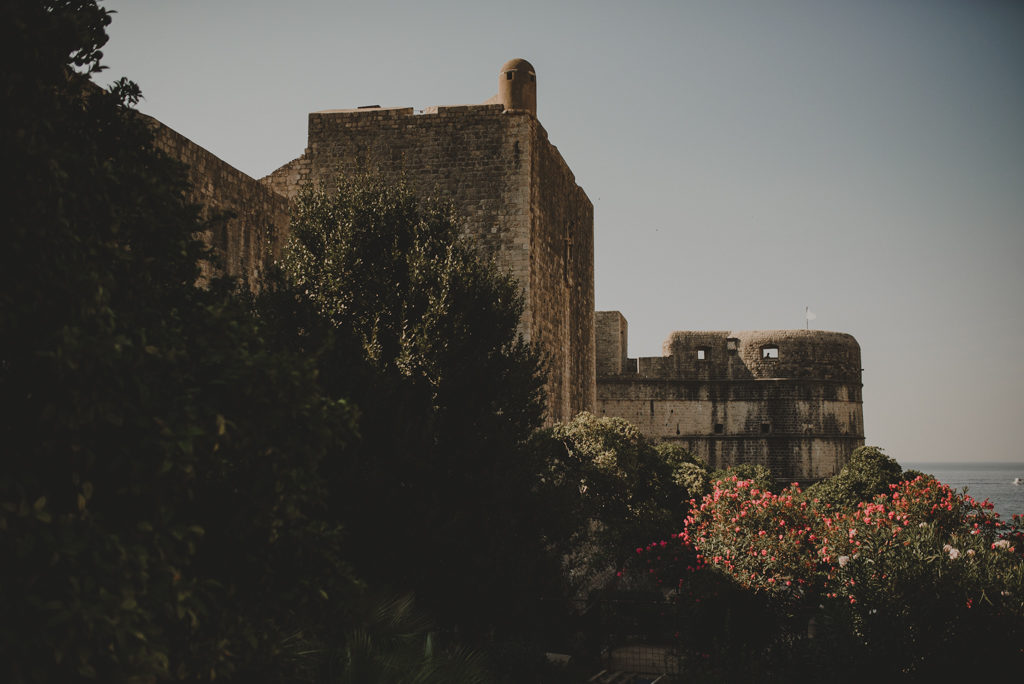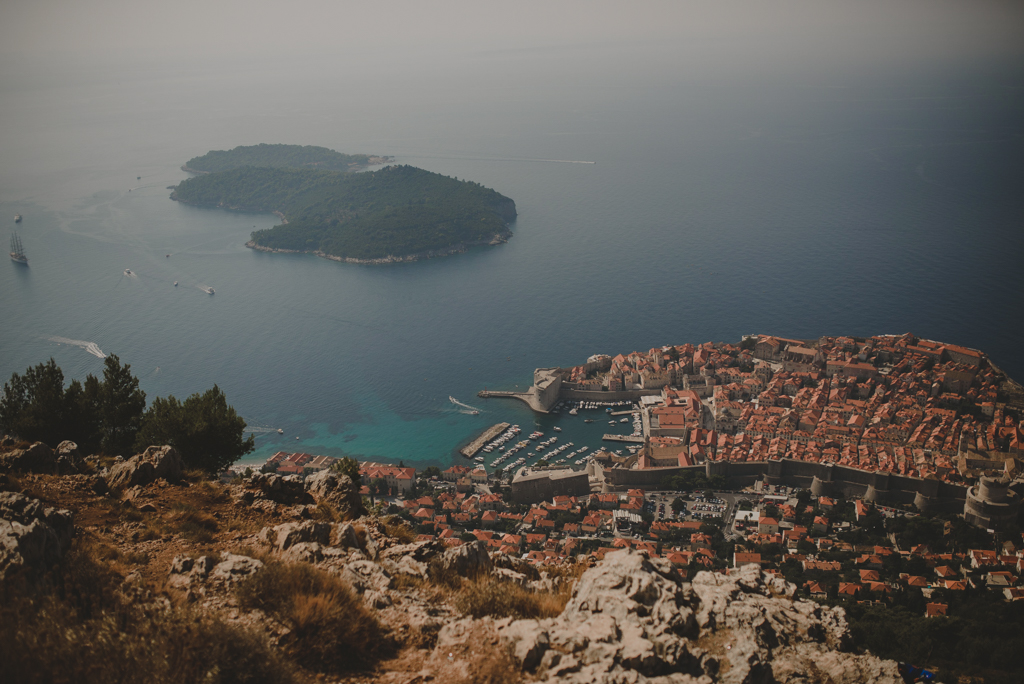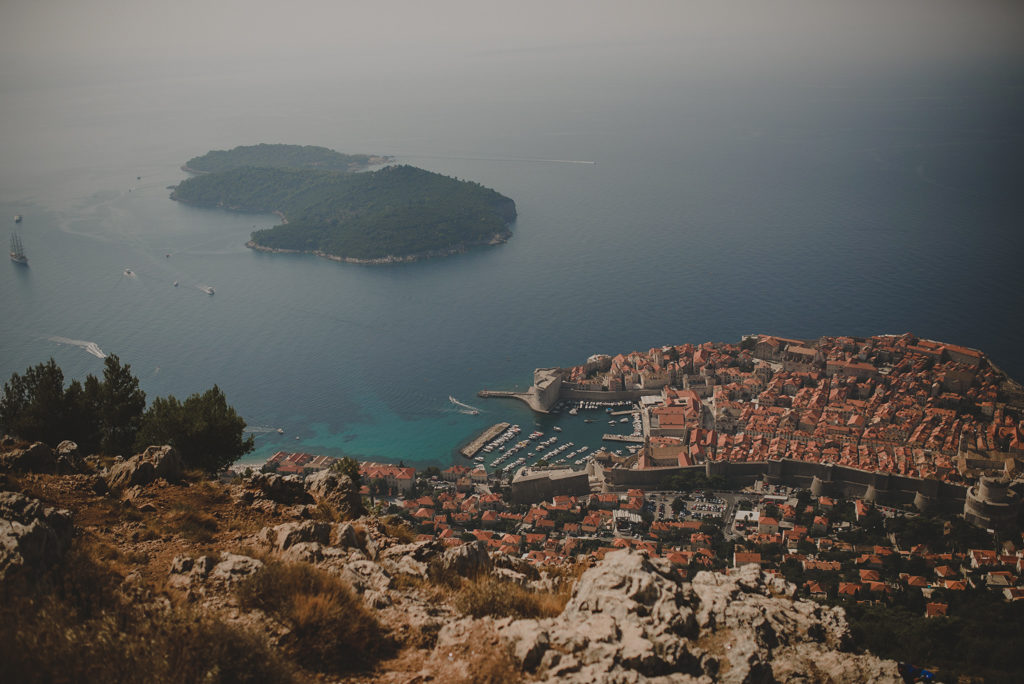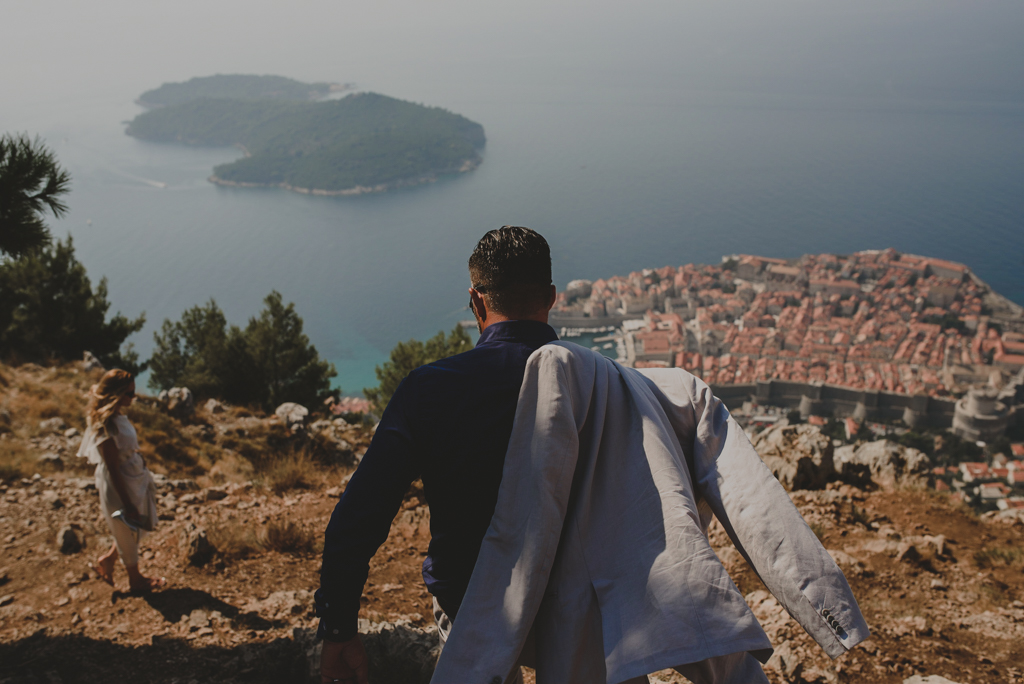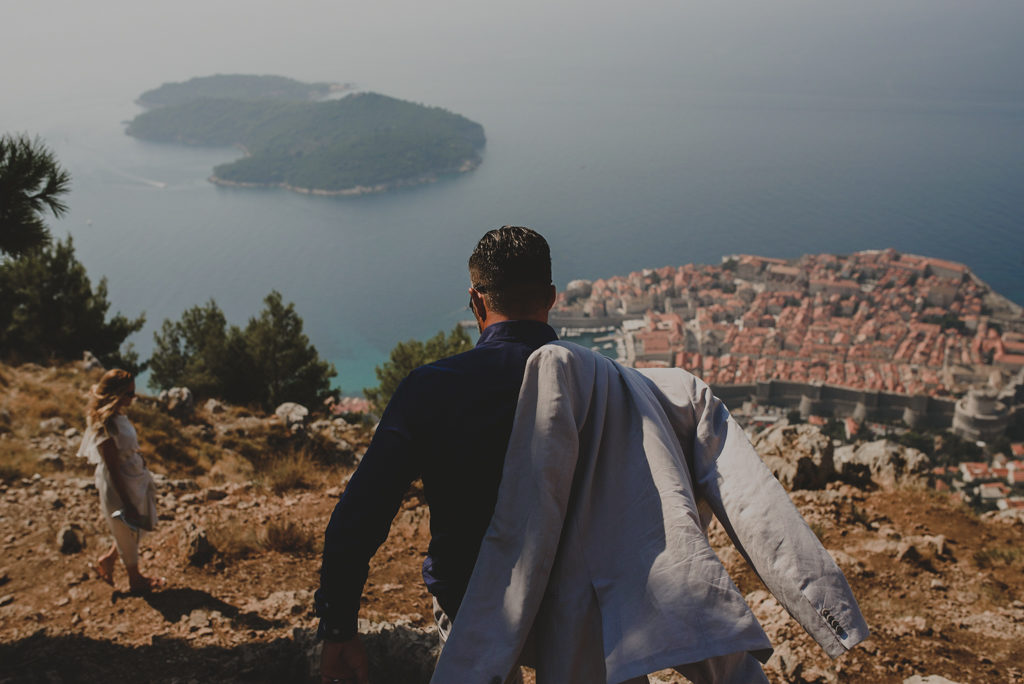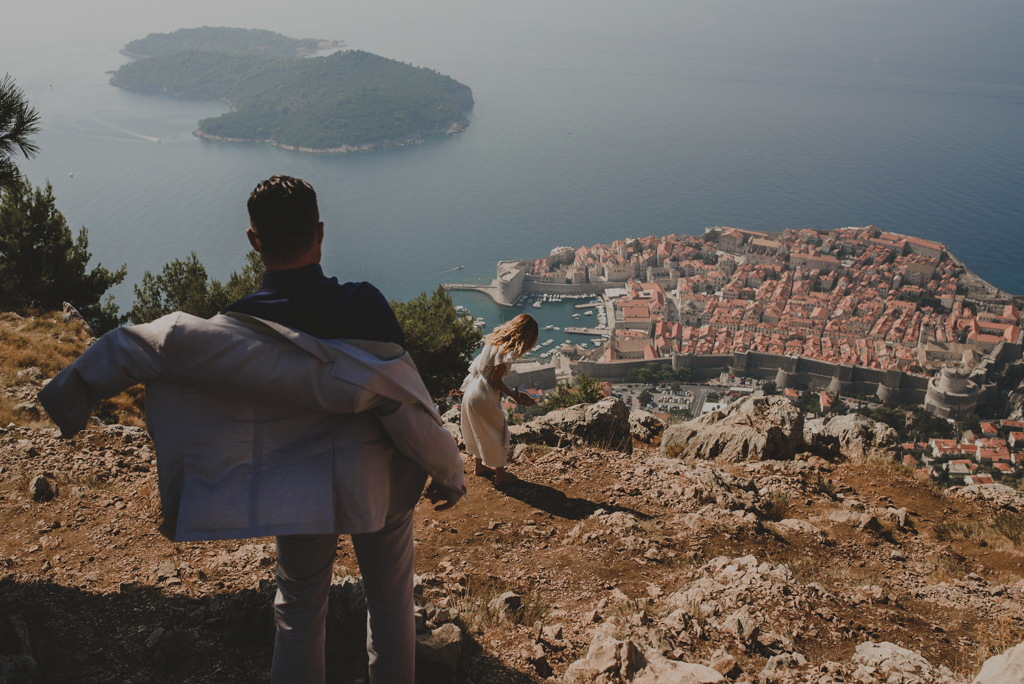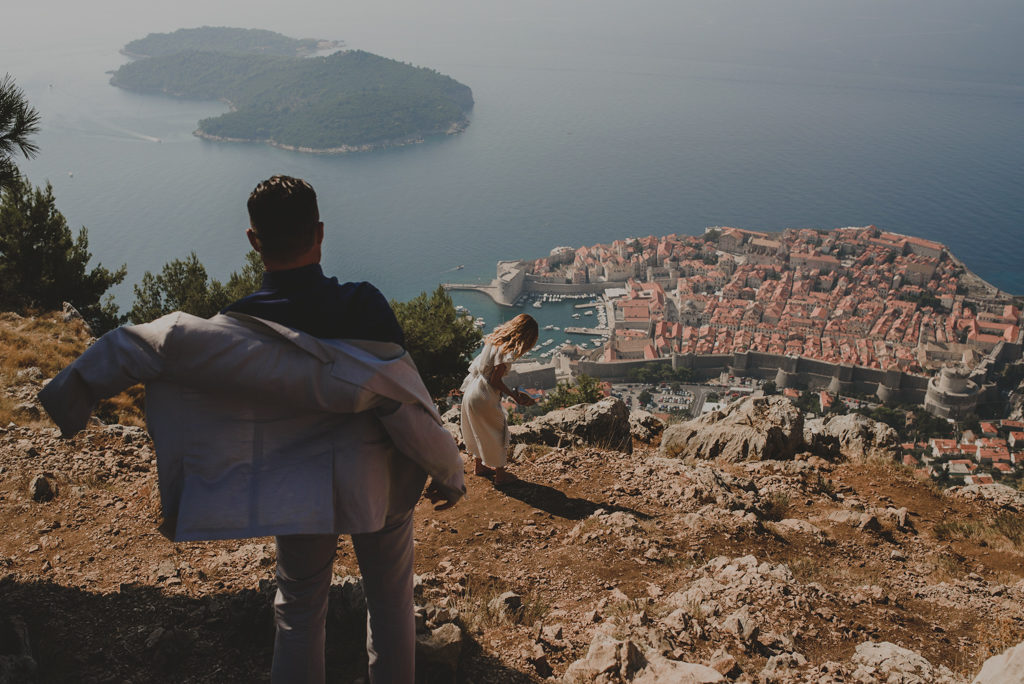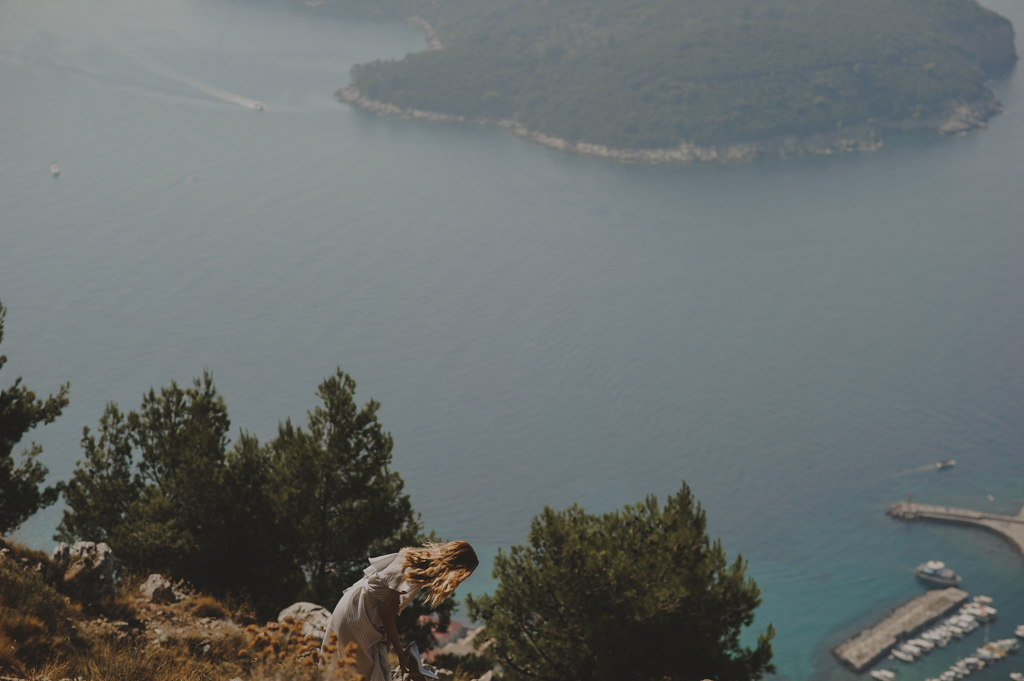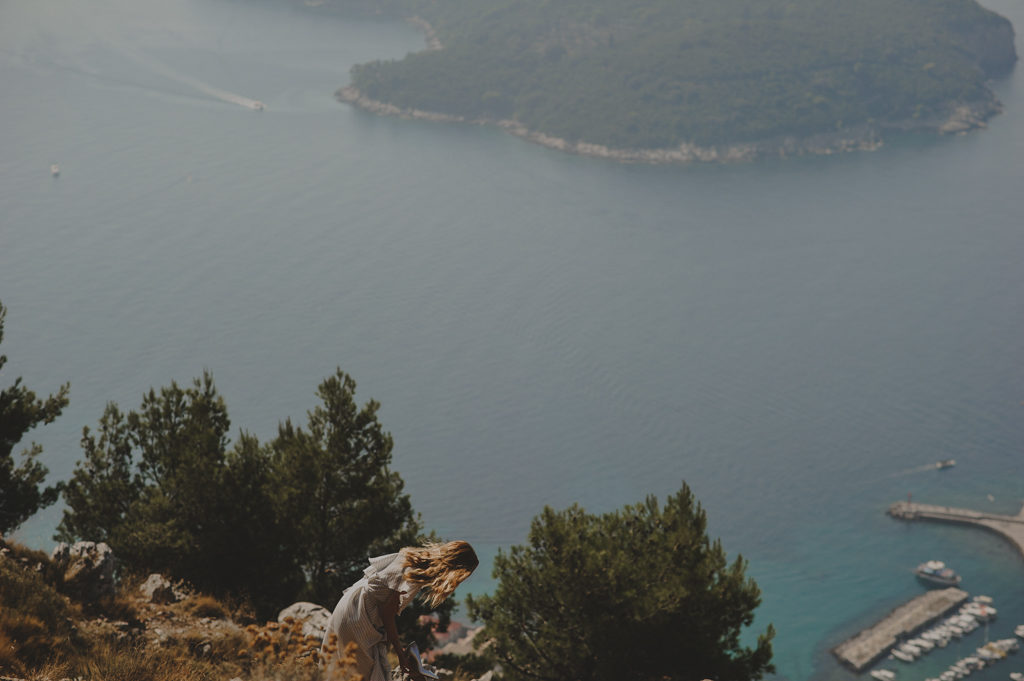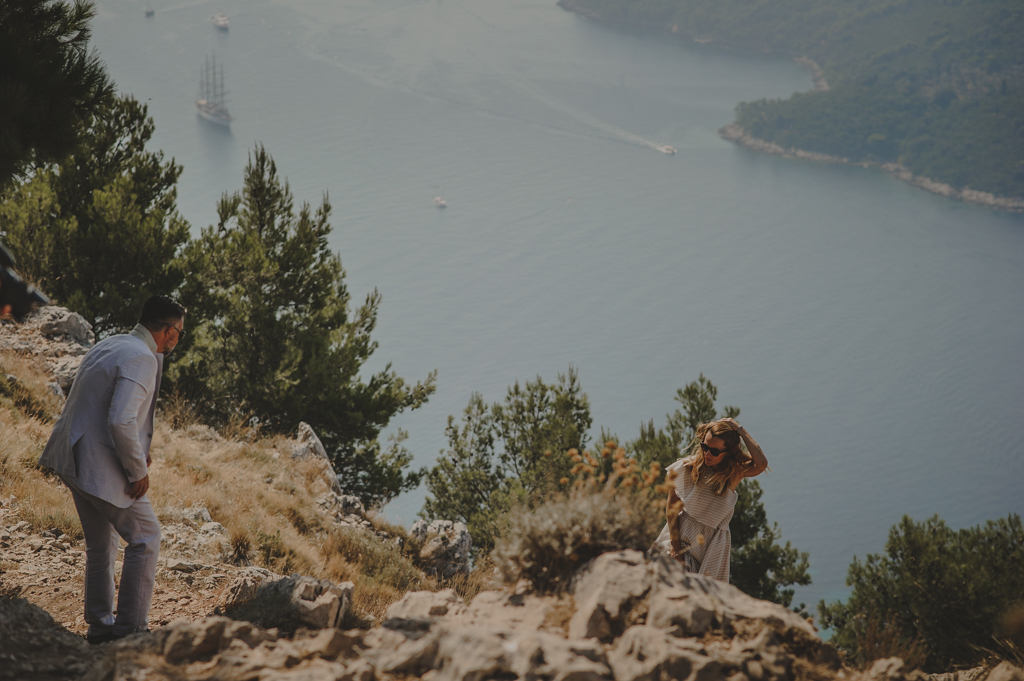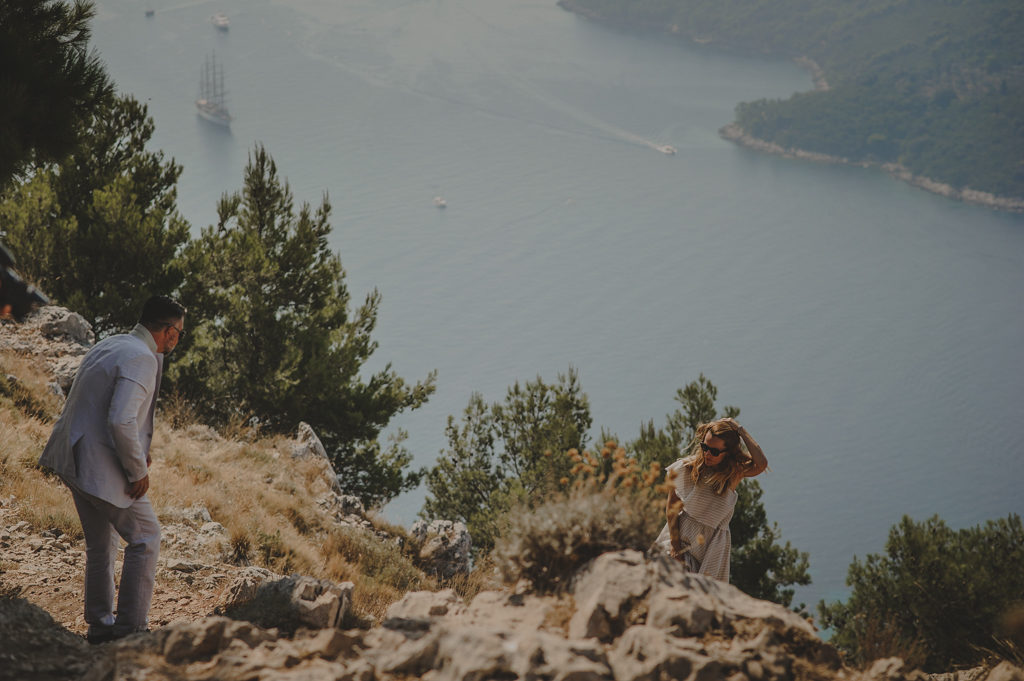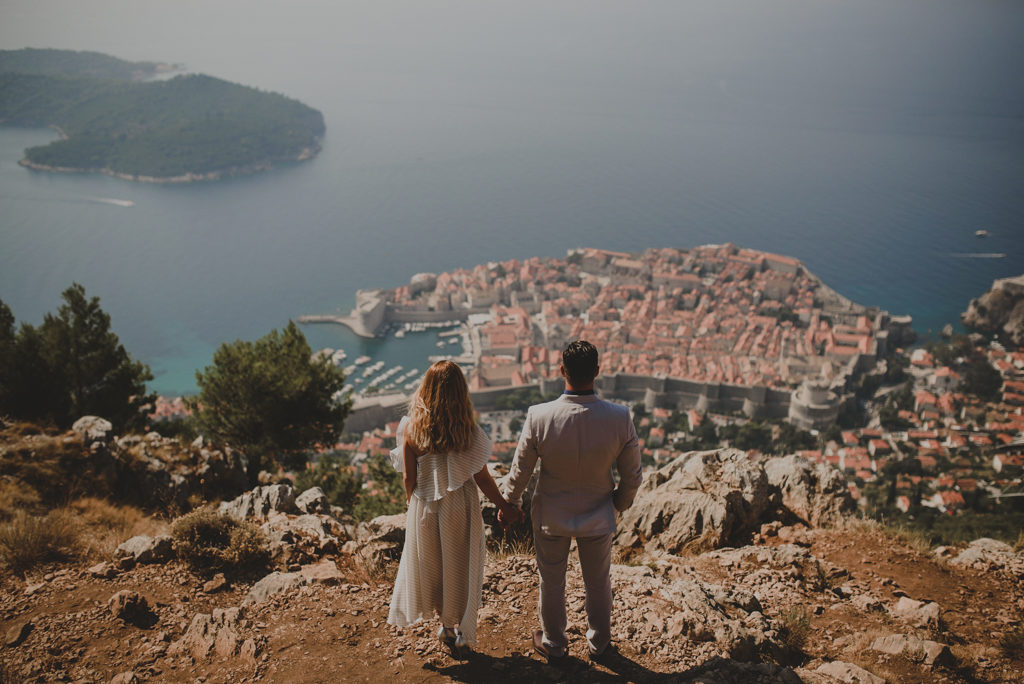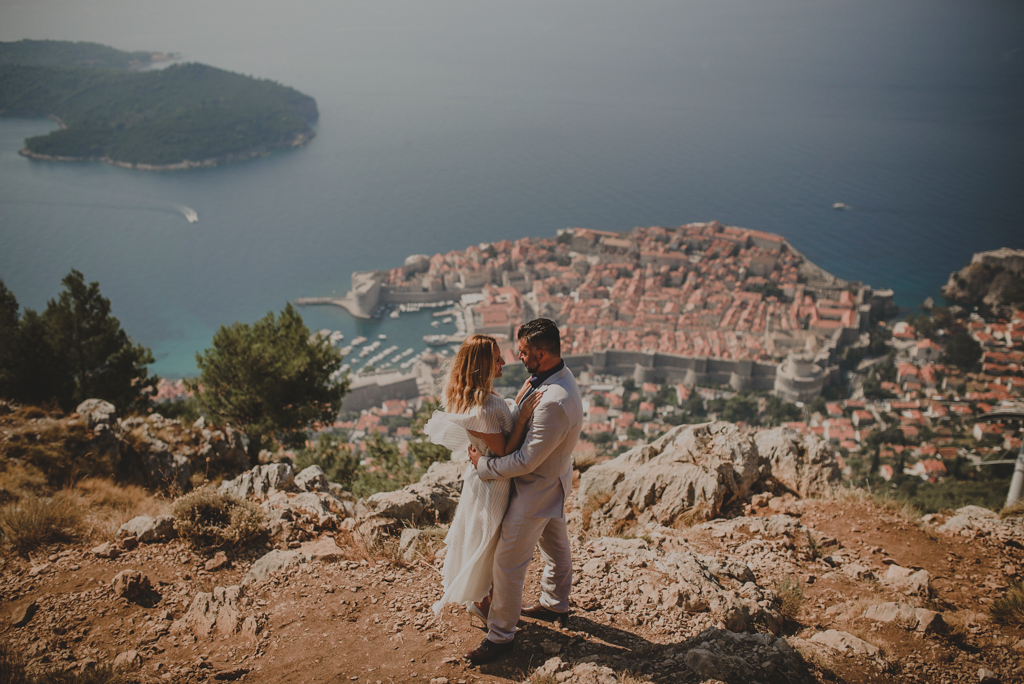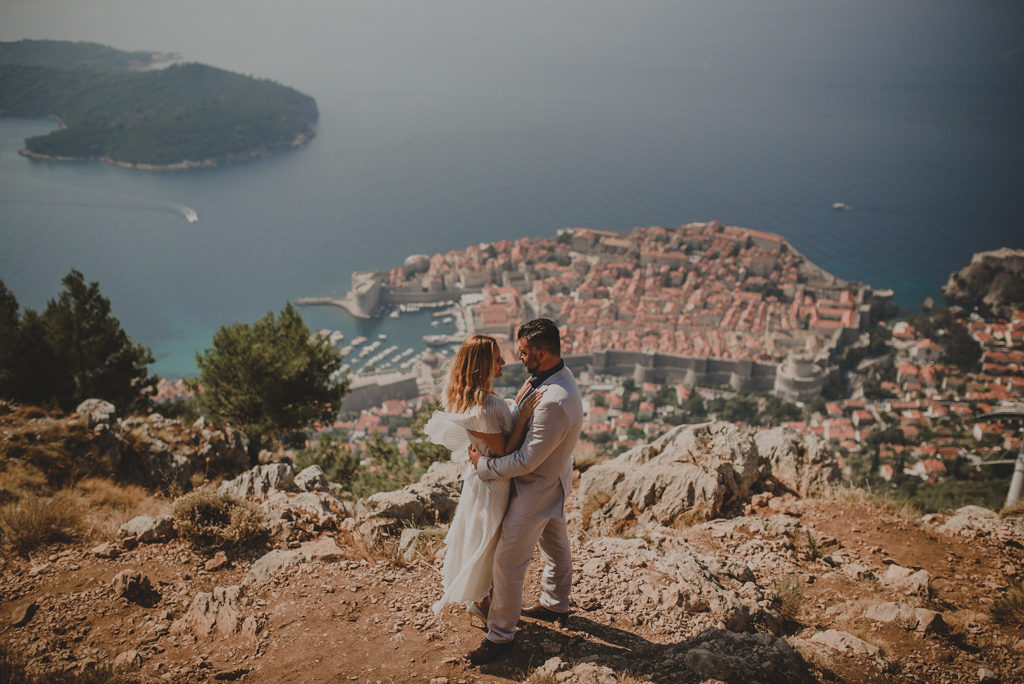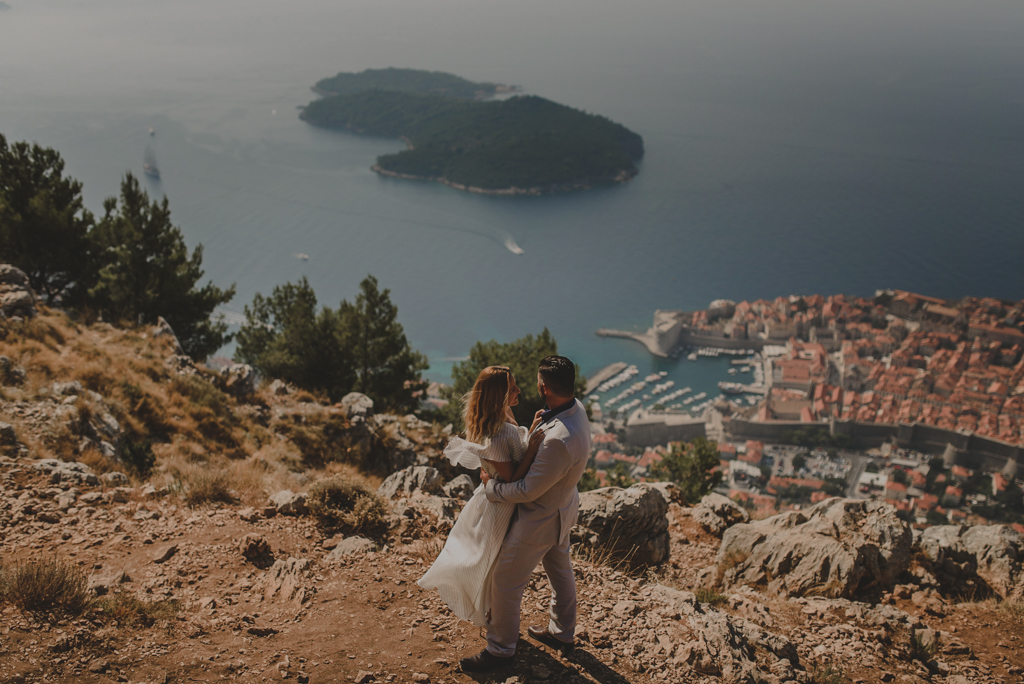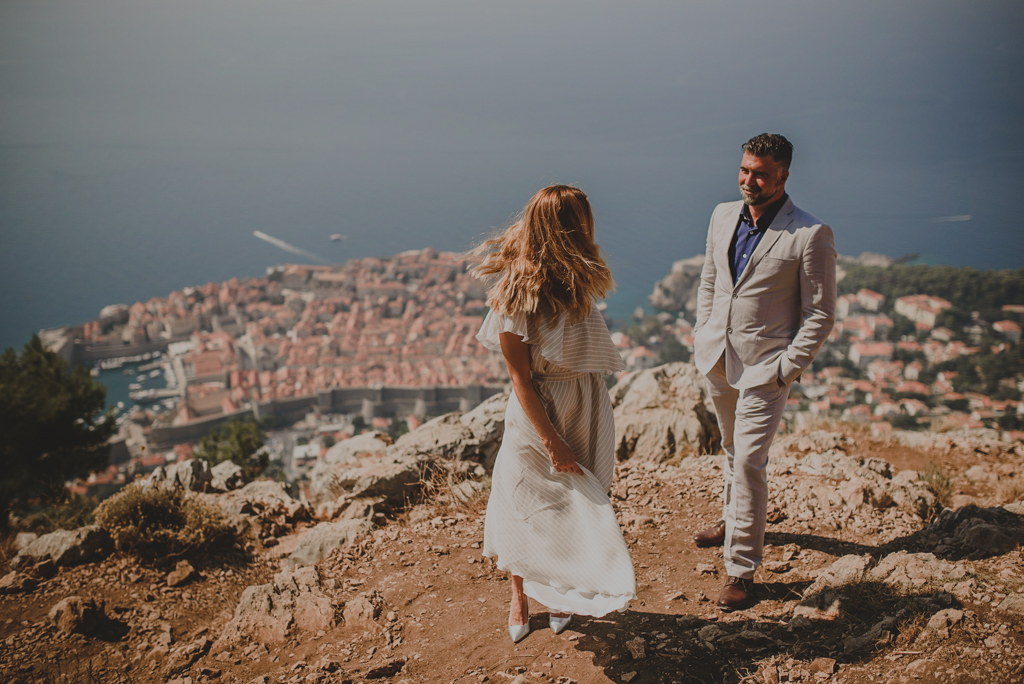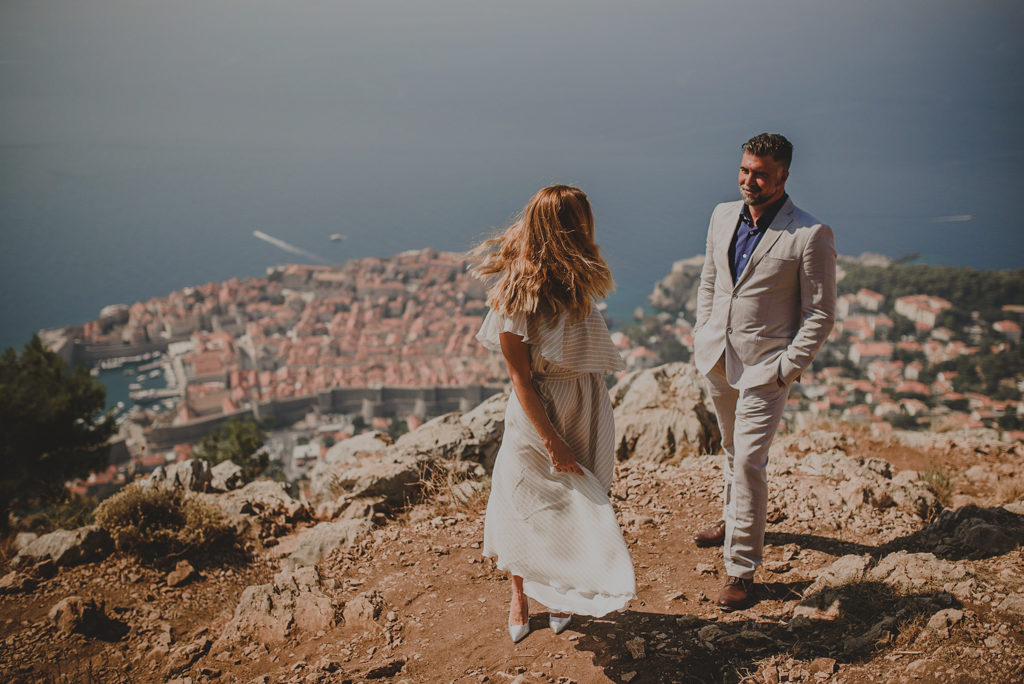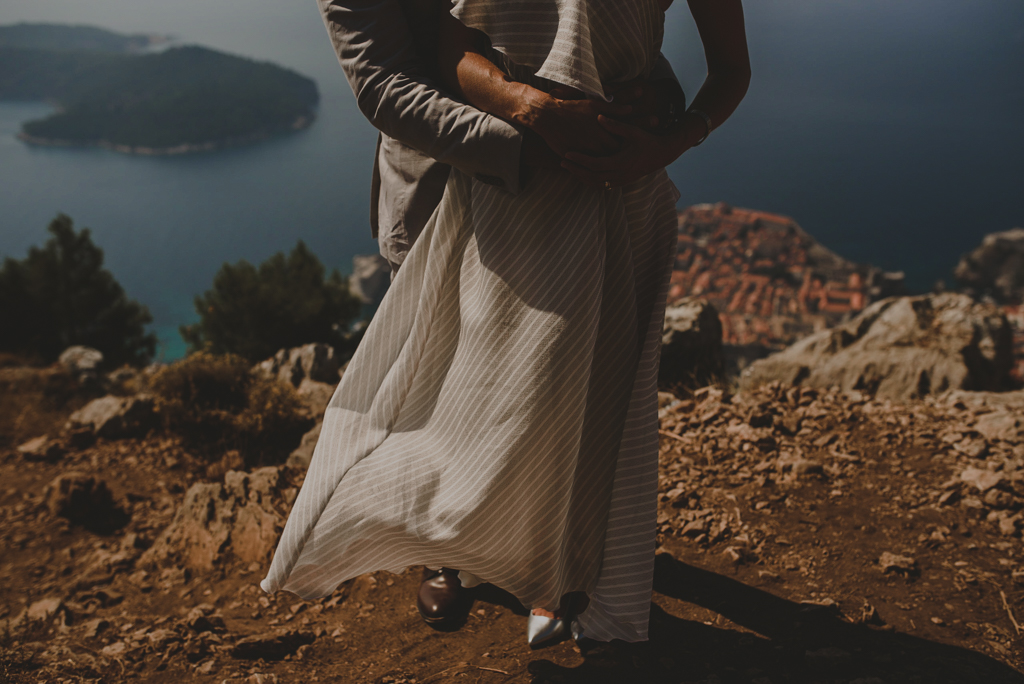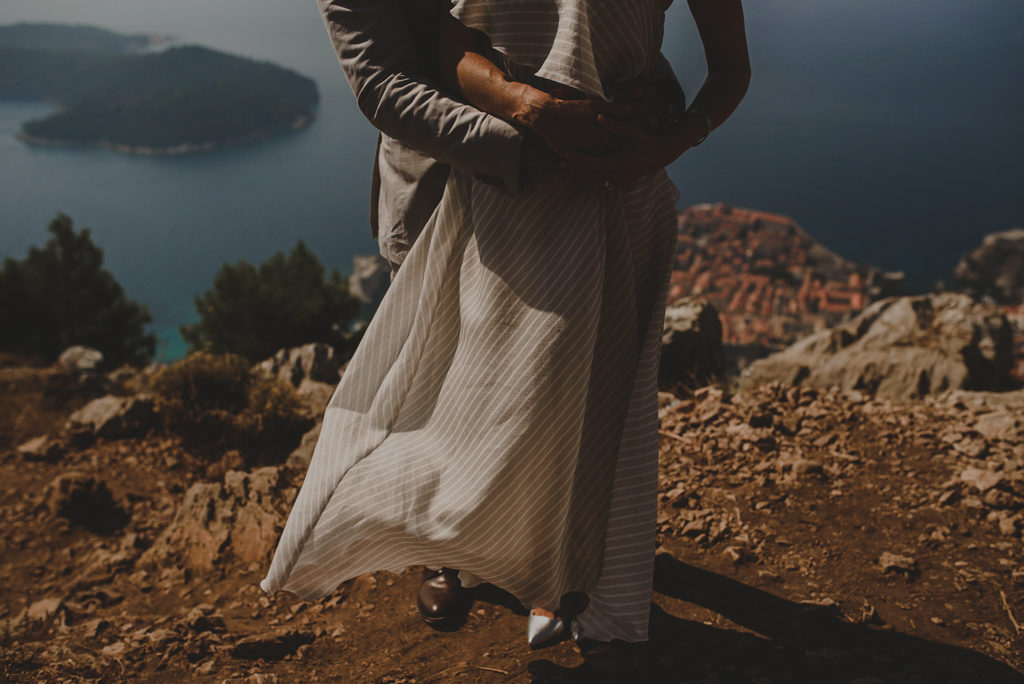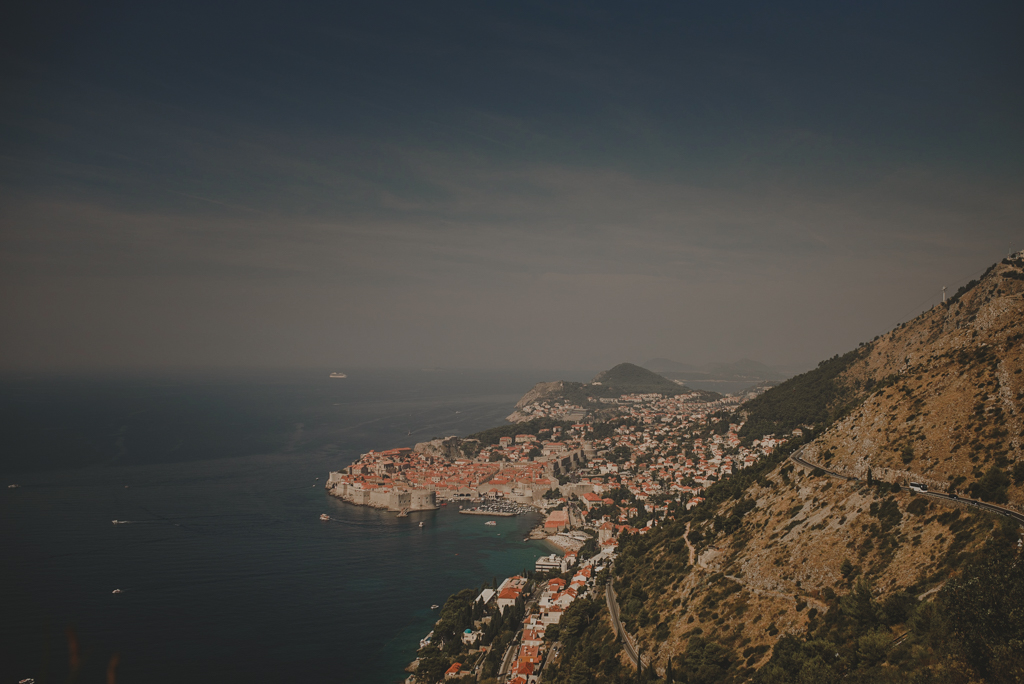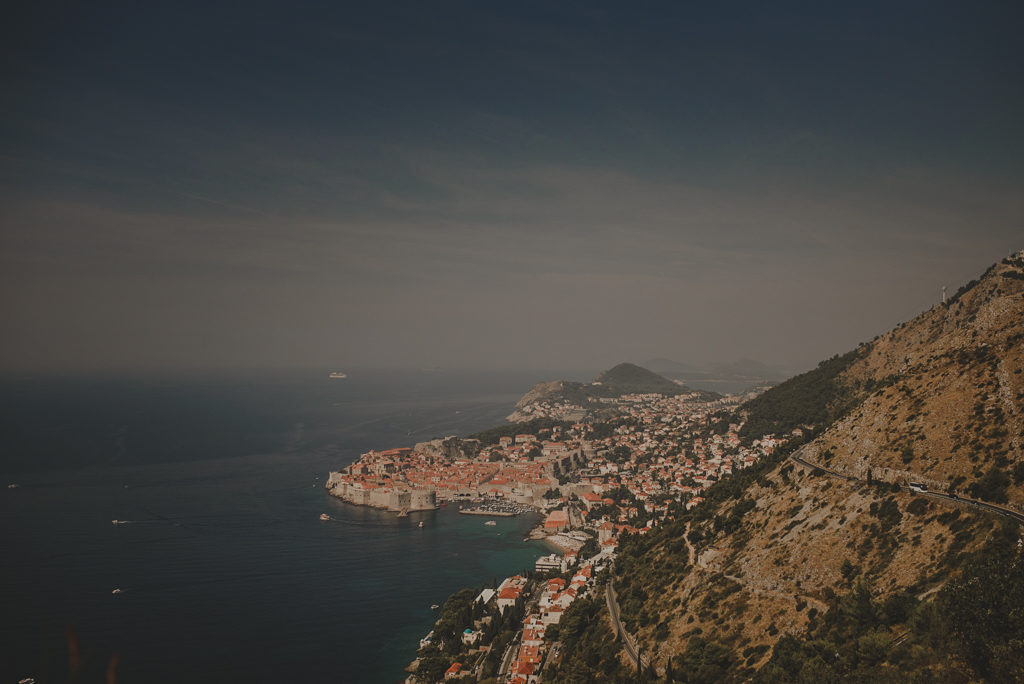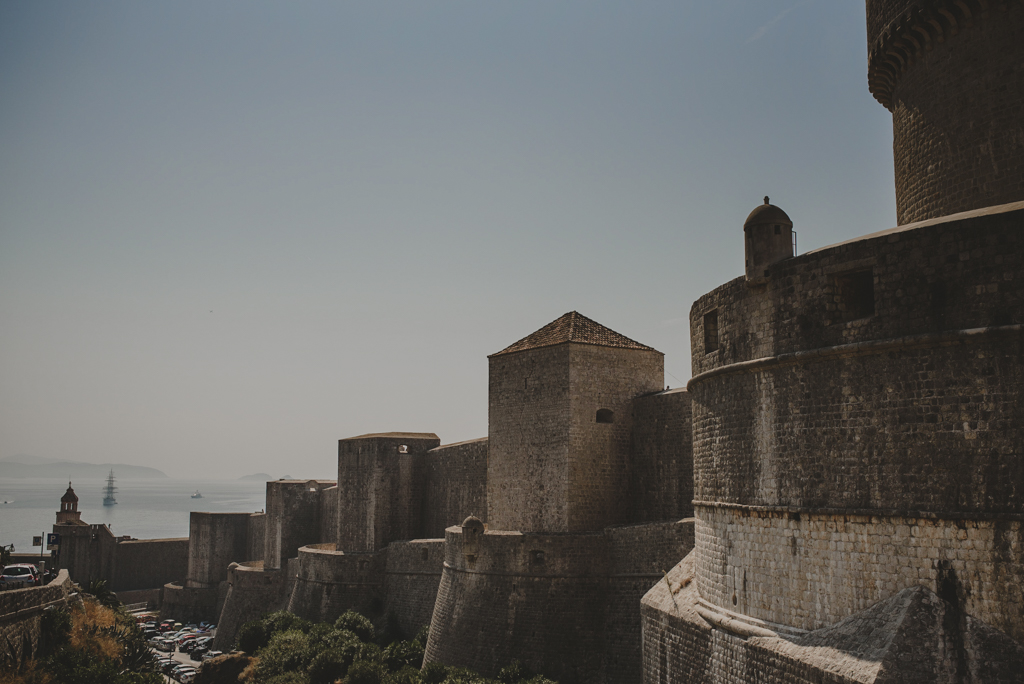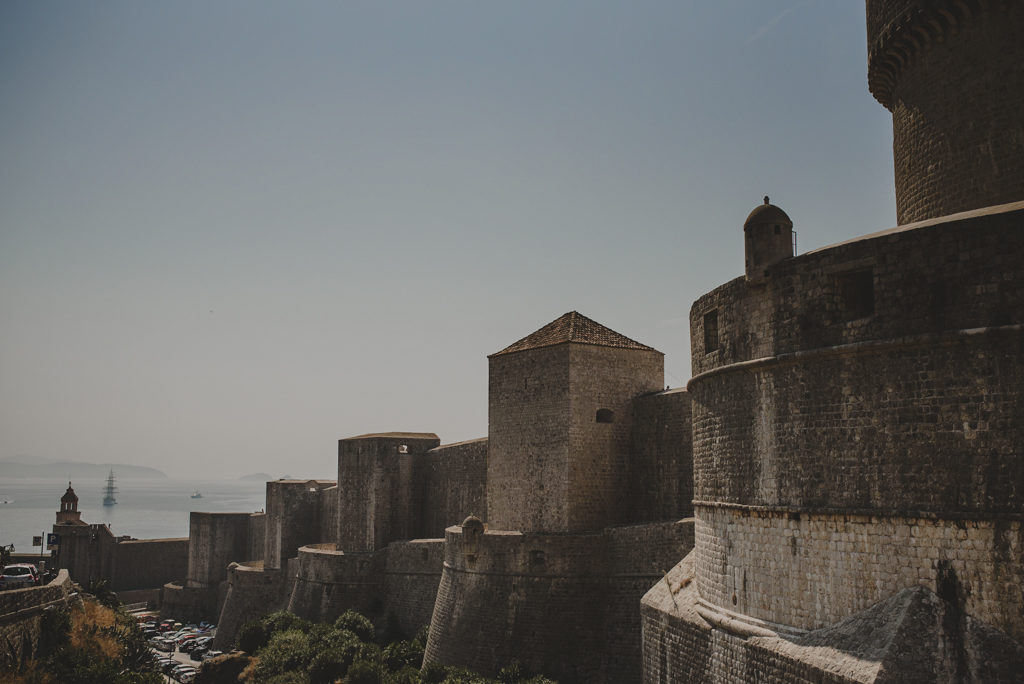 In the last few years, Dubrovnik has become an attractive wedding destination. This is not surprising at all. A lot of tourist from all around the world have recognized its special charm. In the middle ages, the city was a Republic. The Republic has achieved its peak in the 16th century when it developed as a trade hub. At that time, Dubrovnik was the most popular Mediterranean city. The old part of the city that we see today has preserved the shape from the renaissance and baroque times. The street Stradun is the main famous street that leads to Sponza Palace and Rector's Palace. This street is the most popular one within the city. It is the place that attracts tourists the most. Dubrovnik stopped being a Republic in the 19th century and it is part of Dalmatia since then.
Nowadays, Dubrovnik is a mixture of ancient and modern styles. That is what makes it the special jewel of the Adriatic Sea.
The rich gastronomic offer and various musical and theatrical festivals annually attract large numbers of visitors, and the intimacy of the small narrow streets has long been an attraction for wedding planners. We are really thankful and happy for being part of the historical story of this special place.